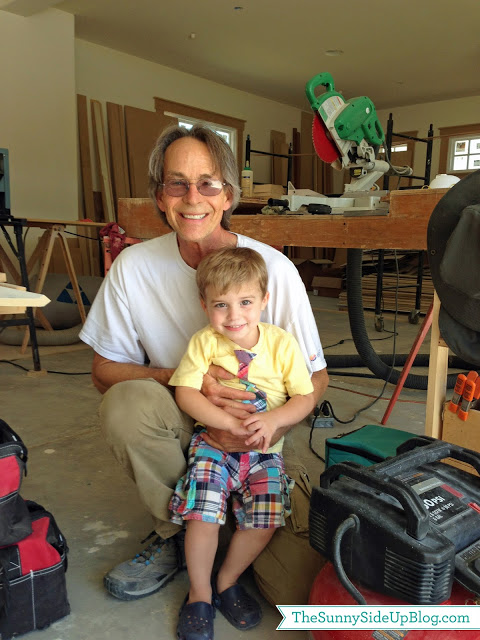 I adore this picture because I adore the two people in it. This is my little buddy with one of his favorite buddies – our finish carpenter Chuck. Chuck is one of the sweetest people I've ever met.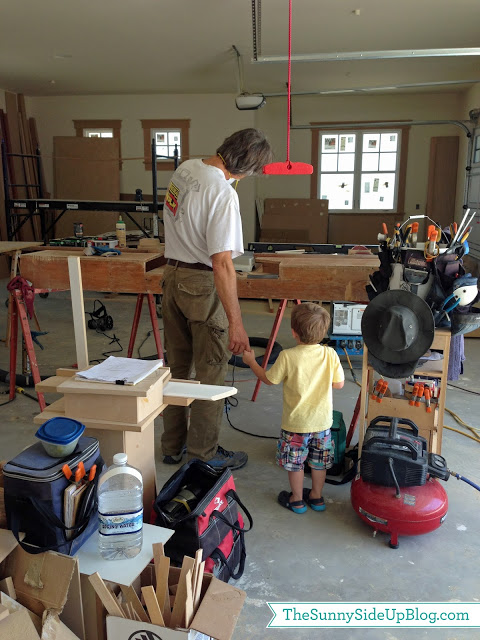 Every morning when I need to head to the new house I say to Kole "it's time to see Chuck and the diggers!" and he races to the car. Chuck is so good with Kole. He shows him his tools and saws and the two of them chat about hammers and spiders and diggers and all sorts of things of the utmost importance to three year old little boys.
Chuck's kindness to my son isn't the only reason I admire him. He is so amazingly talented. I explain to him what I want things to look like and then like magic! He makes it happen. His woodwork and attention to detail have blown me away. Here are a some pics of my family room fireplace in progress…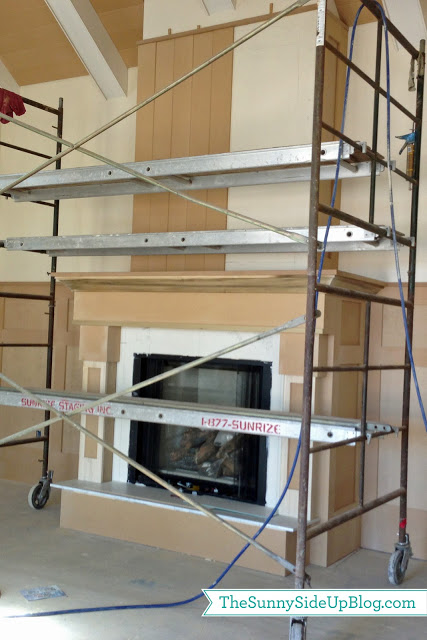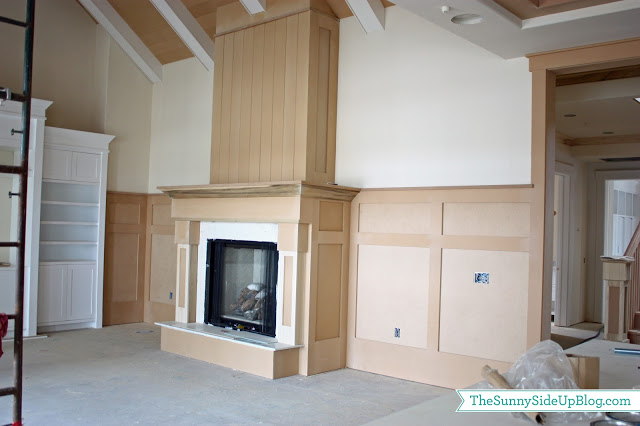 Now you can see why I adore Chuck as much as Kole does. When I picture it all painted and finished with Christmas decor on the mantel I can't help but grin from ear to ear. :)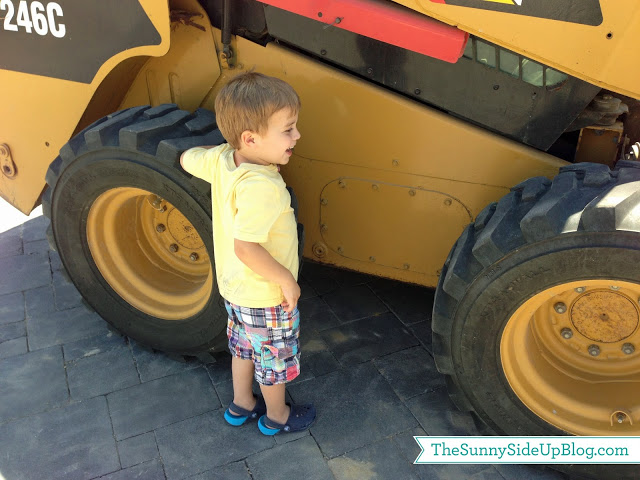 And a few more pics of my little man and his "diggers." He will be so bummed the day this house is finished and there aren't trucks and a construction crew around to entertain him 24/7. I will be a bit sad too. So may people who have worked on our house have become good friends of ours.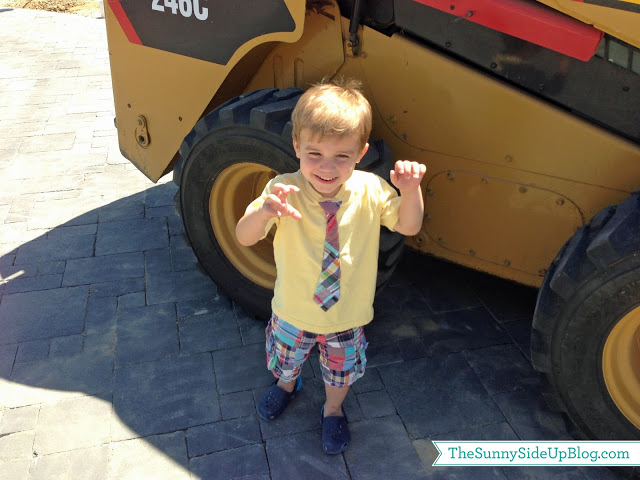 Kole being a "scary monster." We play out this scene about oh… 3,728 times a day.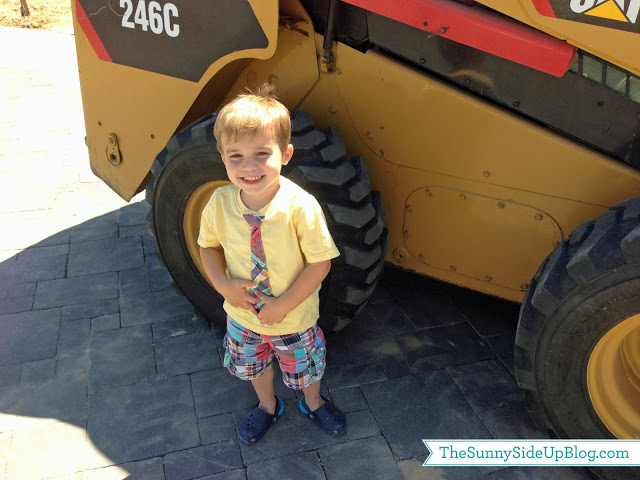 This outfit is a favorite of mine btw. Whenever Kole has it on I tell people he dresses like his daddy – business casual. :)
Happy Monday friends!
xoxo, Erin