Since I just finished packing up the old scrapbook room I'd thought I'd share a pic or two of the new scrapbook room in progress!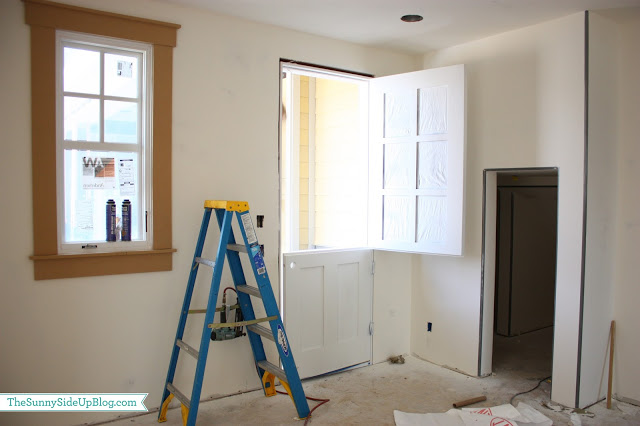 If you've been with me a while you know about my love affair with dutch doors. You've also seen this dutch door leading into my mudroom from the front porch. Seriously one of my favorite things in the whole house. I just adore it!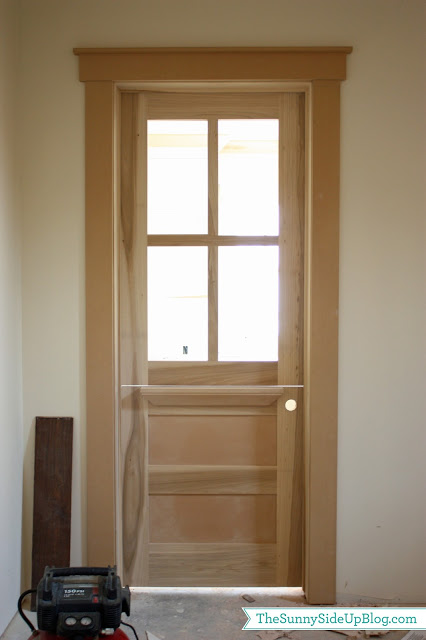 So I had to add one more. :) This is the door to my new scrapbook room. They just installed it today!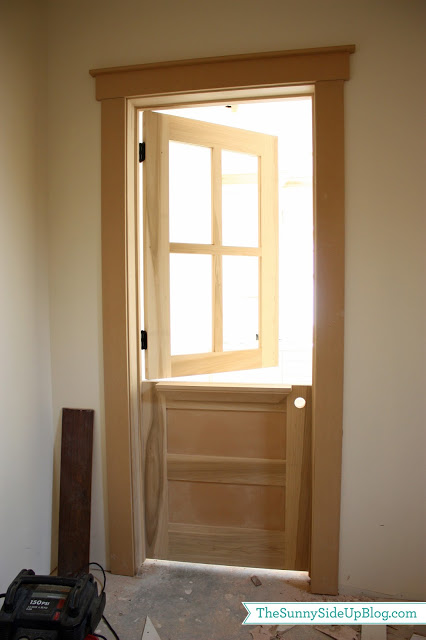 I was at the house admiring it and Addison said, "mom – somethings wrong with that door. It's broken in half!" Too funny! She made me laugh. I explained to her that it was supposed to be like that – that is what made it so cool and why I love it so much. She sat there with a puzzled look on her face no doubt thinking – whatever mom! Kenny doesn't quite understand them either. It's ok. I'm fine if I'm the only one having a love affair with my dutch doors. I'm quite sure the three of us will live happily ever after regardless of what anyone else thinks. :)
And here is a peek of the room so far! YEA for built-ins! YEA for storage for supplies! YEA for no crib and napping baby in the room!
It's the little things. :)
This room is really such a multipurpose room and one I will be sharing with the kids. It has many names!
Scrapbook Room
Mom's office
Kid's homework room
Art/craft room
Computer room
Anything messy that we want to leave up for a while will happen here! This room is located right off of the kitchen/family room. I wanted it close to the main living spaces so that I could be working and still see the kids, or so that they can be doing homework while I'm making dinner, etc. There will also be a table in the middle of the room that is still a work in progress. Next to having a real yard, I'm probably more excited about this space than anything else. I've been dreaming about it for 15 years or so. :) I'm still debating the wall color and color for the dutch door. Fun homework for this weekend.
Speaking of the weekend, I hope you all have a fabulous 4th of July! If you are traveling, be safe. This is the first year in a while that we will be staying put for the 4th. I will miss seeing family, but I'm looking forward to a BBQ with friends and a day with Kenny home from work. And some time to finalize paint colors before the painters start on Monday. Bonus. :)
Happy Independence Day!!
xoxo, Erin