Hello friends! I missed you all last week! Quick snapshot of the kids' last day of school. It was a good day. Fun and emotional for me. My girls will go to a new school next year and while I'm excited for new friends and a new beginning, it's also hard to say goodbye to a school we have loved so much. Kenny keeps telling me the girls will be fine switching schools. It's so close to our old one and they make friends so easily. I remind him it's not them I'm worried about. :) I will miss seeing so many faces I'm used to seeing each day.
Walking to school with grandma.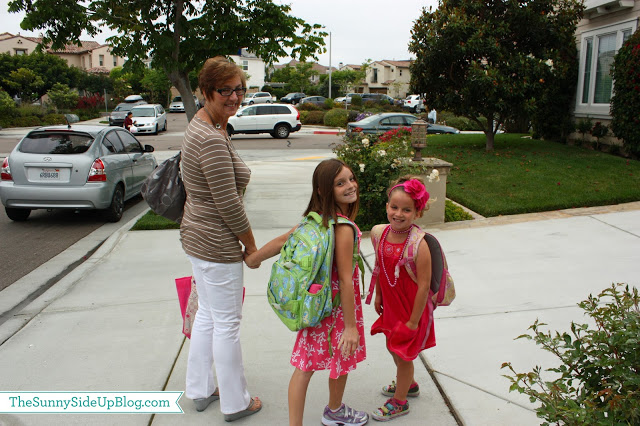 My mom seriously saved me coming the last week of school. It was still a circus, but so much more manageable with her here. Thanks again mom! I know the week wore you out. Please rest up and come back again. Soon. Like next week. You think I'm kidding, don't you. Well I'm not. :) I still have plenty of Diet Cokes in the fridge!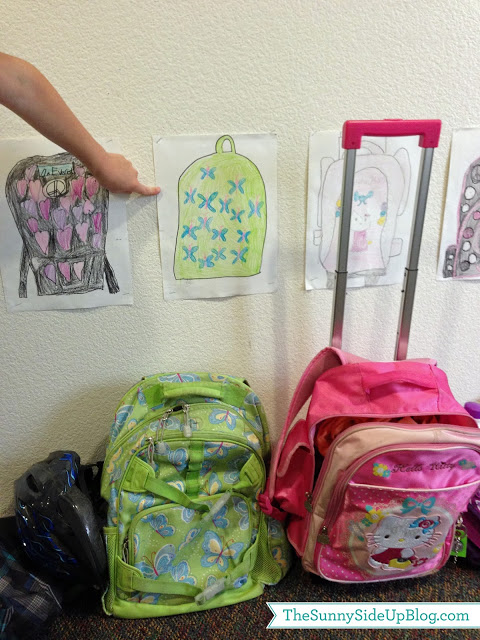 El's class kept their backpack in the hall all year. Love the portraits of them.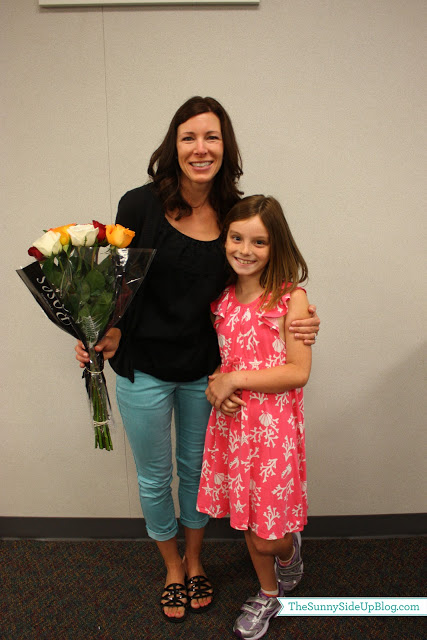 My girls had such good teachers this year. Seriously amazing teachers. The kind you never forget.
I became so close with both of them and can never repay them for all they did for my girls this year. I cried saying good-bye. Not just a sniffle, but a full on cry. Wish I could say that was a first for me.
Loved helping with Ad's Hawaiian class party. My darling friend put the party together and did an amazing job.
All the moms went in on group gifts for the teachers but I still wanted to get them a little something to say thanks and enjoy the summer!
Towel, People Style Watch, sunscreen. Beach/pool necessities!
A quick and easy summer gift that is always a hit.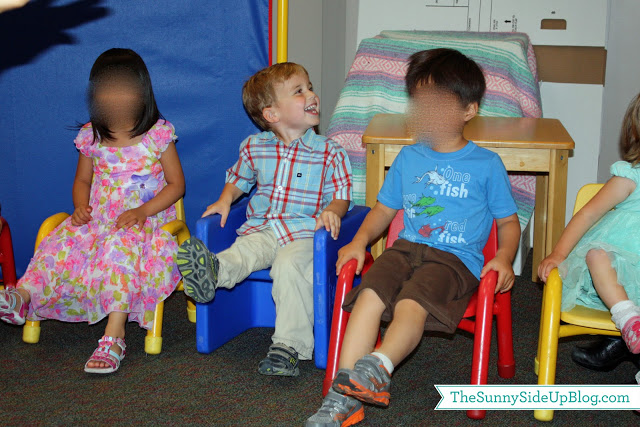 After the girls' parties it was time for my little man's preschool performance. When I walked in the room he was so excited to see me that he ran to sit on my lap and wouldn't go back to his chair to sing. :) I finally got him back with the class and then he put on quite a show. This boy makes me so happy. I get such a kick out of him.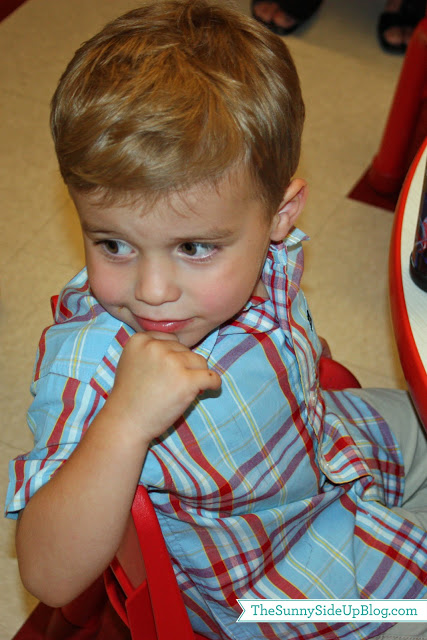 Hello ladies. So sorry. Mom says I'm taken.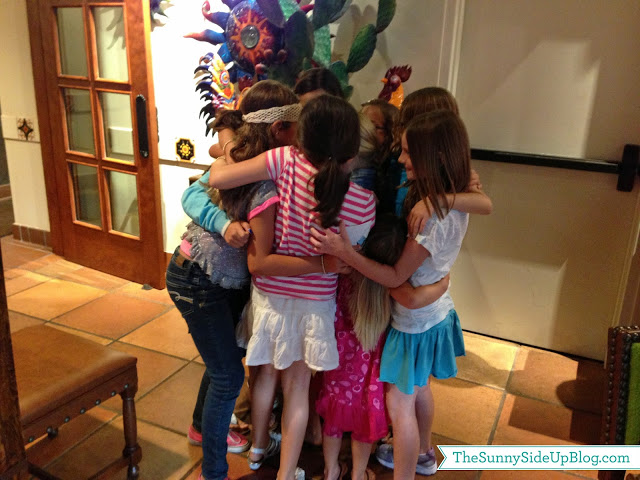 Dinner with El's group of friends and all of the moms.
And the party just kept on going when we got home. Sidewalk chalk…
Fairies…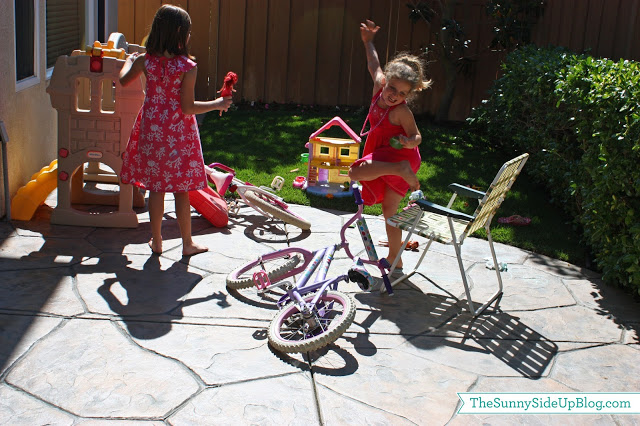 and Ad performed a "happy last day of school dance" to officially end the year and kick off summer.
In her pink plastic pearls of course. :)
Good-bye 2012-2013 school year! You will be hard to beat.

xoxo, Erin