*affiliate links used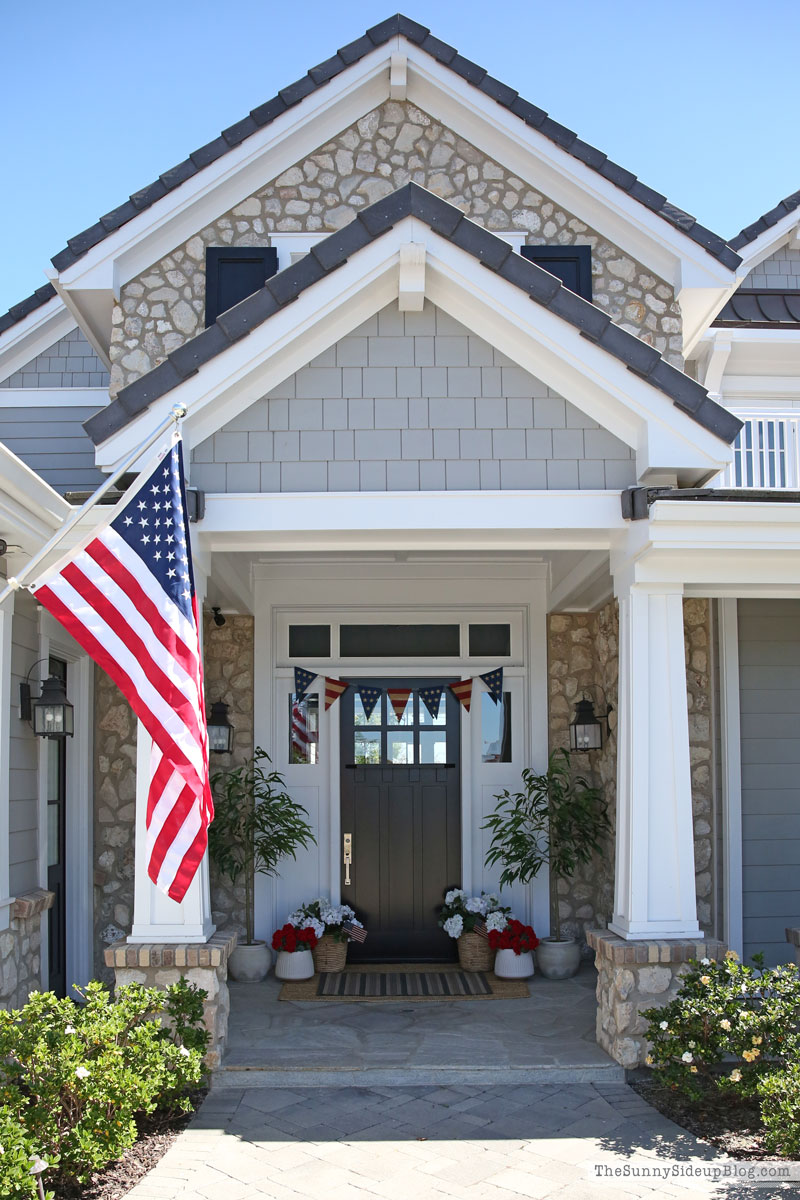 June is winding down and wow.. it went by quickly didn't it!? I was in Target last week and they were getting out the school supplies! What!? We are just getting into our summer grove around here. Definitely not ready for it to be over! Fingers crossed July feels a little longer (and slower!). :)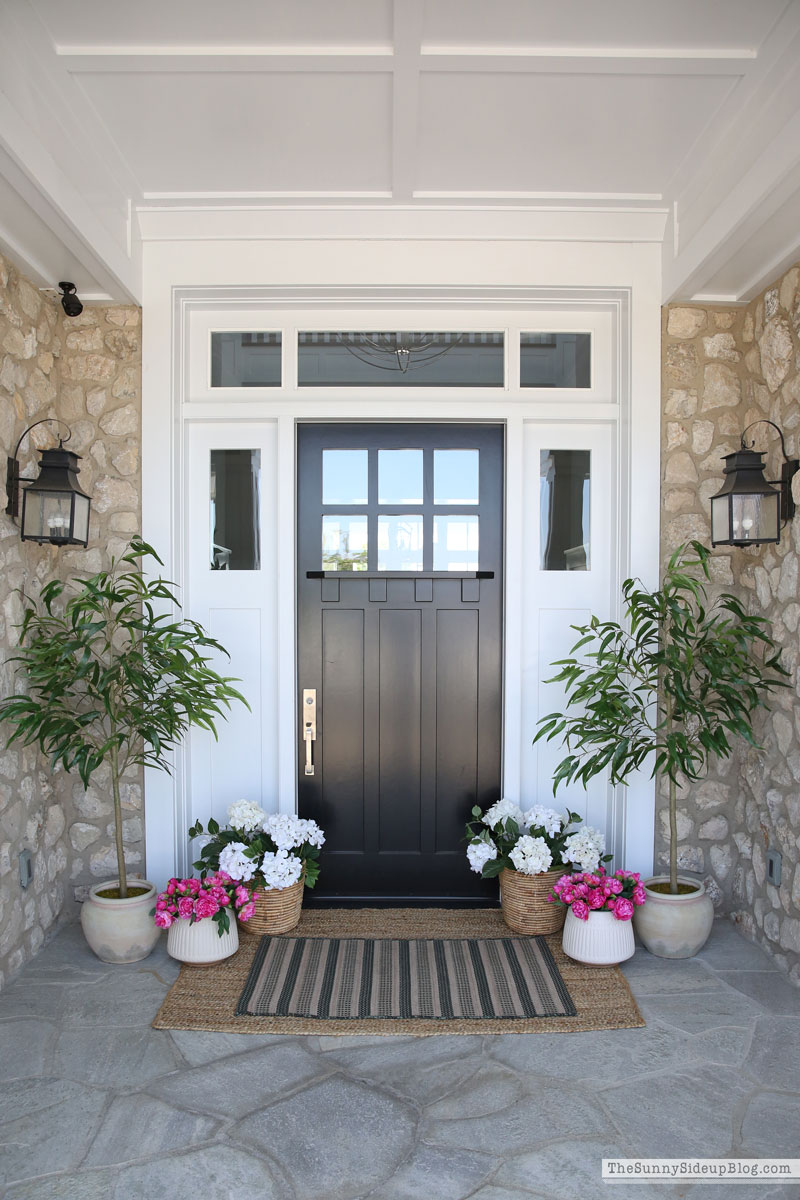 {faux eucalyptus trees (similar options linked below – this is a beautiful option!)/faux raspberry peonies (on sale!)/
faux hydrangea stems/ceramic planters/coiled baskets/jute rug/stripe sage rug}
I'm all about simplifying when it comes to my front porch these days and using faux flowers in the Spring has proven to be one of my better ideas. I love that I never have to worry about the plants on this porch! My plants aren't wilting. My plants aren't shedding. My plants aren't dying a slow death because of too much shade or too much water or too much of me not watering enough. I do nothing and it looks beautiful day after day. SOLD.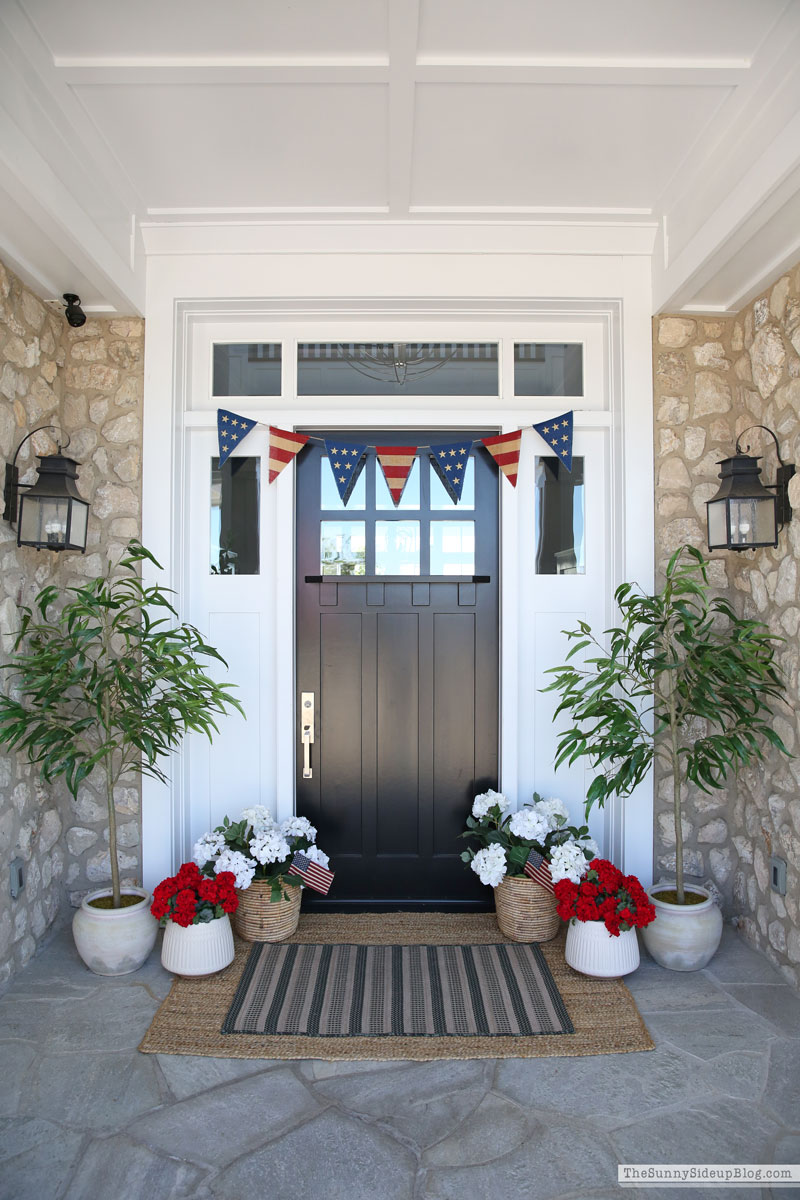 I wanted to add a few festive touches for the 4th so I quickly transformed my Spring porch into a 4th of July Summer porch! In just 10 minutes I had a completely new look. Like I said.. I'm all about simplifying. :)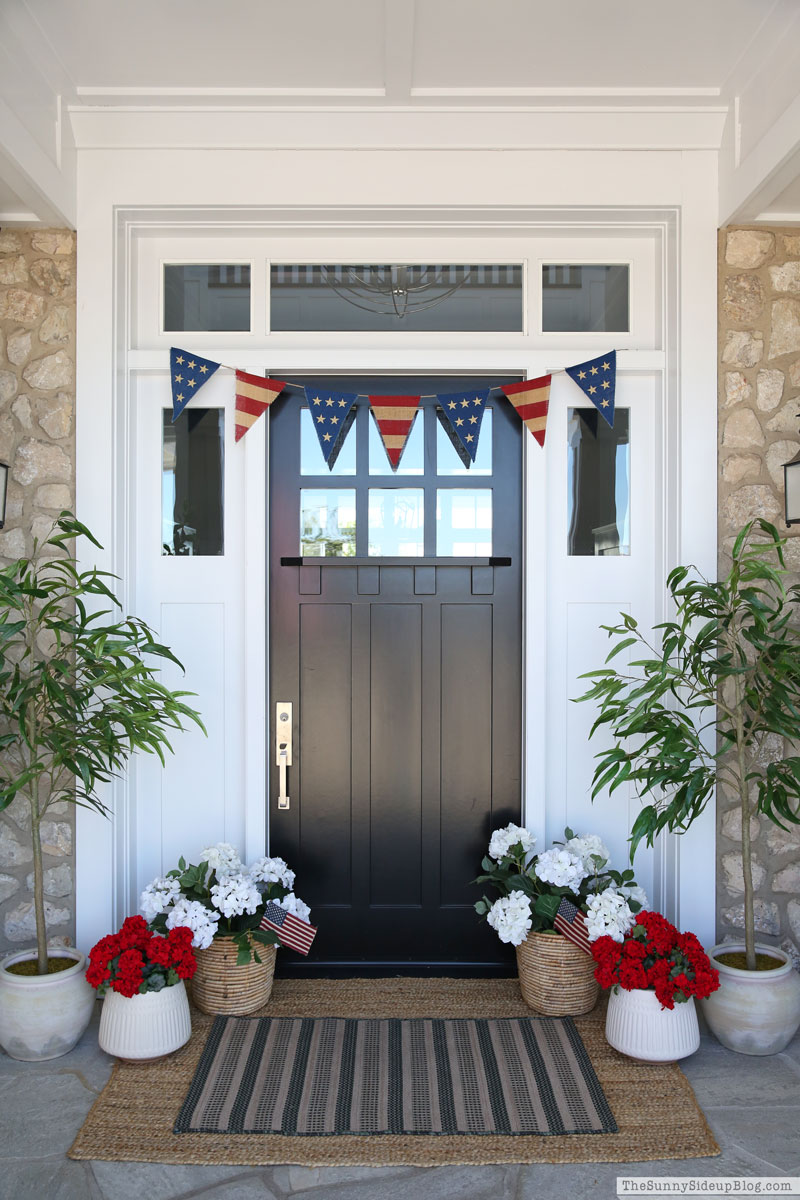 I tossed up my beloved burlap banner with painters tape. Command hooks work better if you have wind! Our weather isn't too threatening this time  of year.
Or ever. Ha.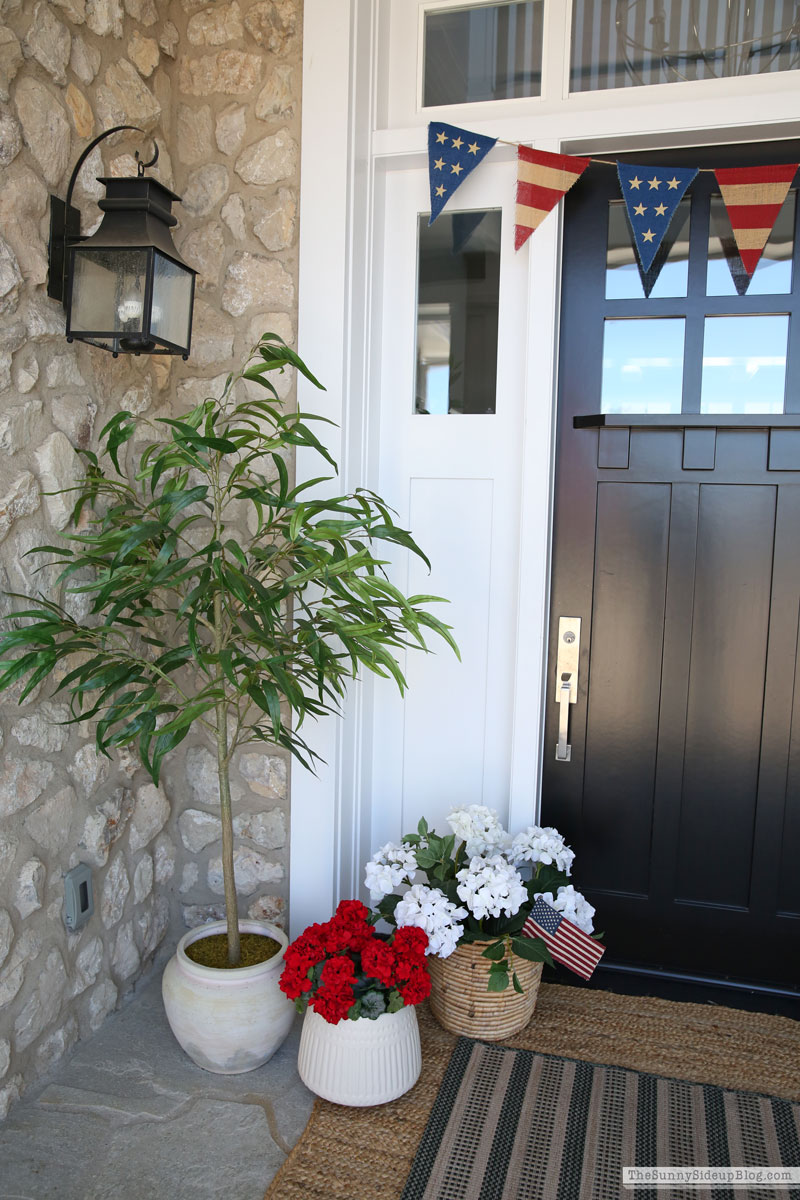 Then I switched out my faux pink peonies for these gorgeous faux red geraniums! I mentioned in my last post that I recently ordered them on-line and was impressed with them.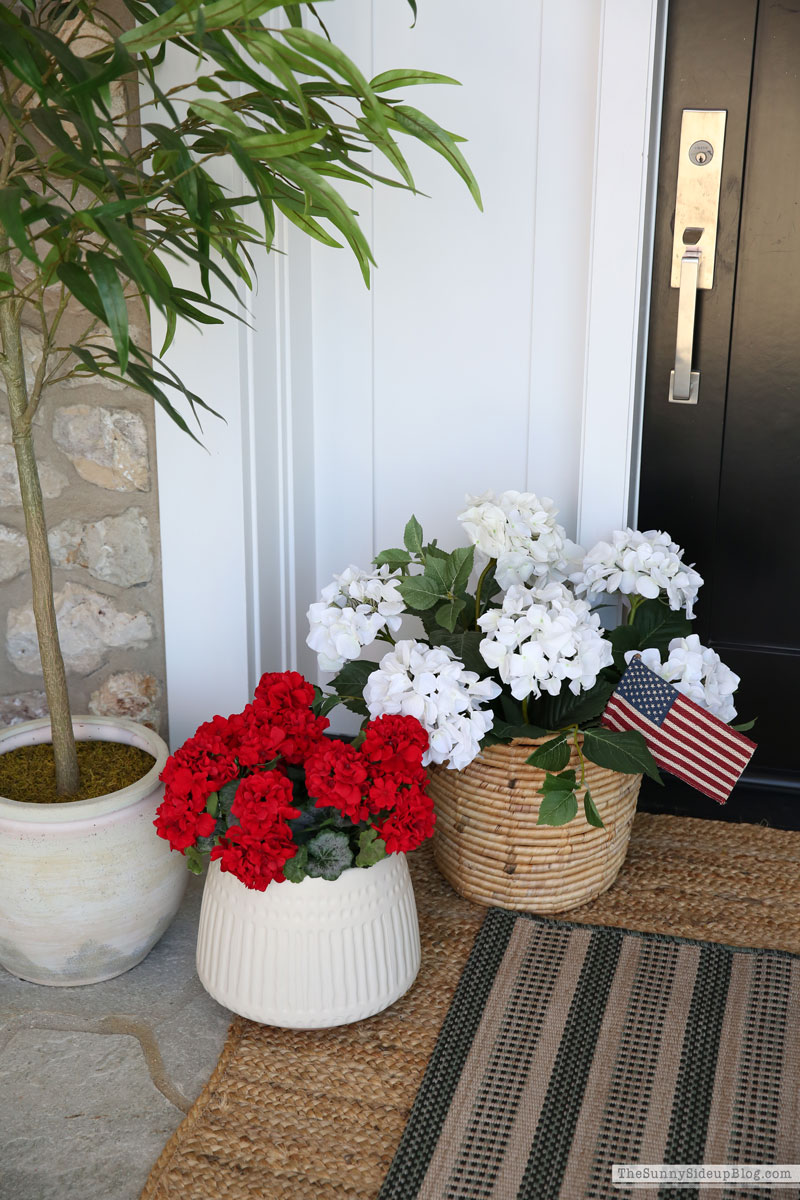 They look so incredibly real!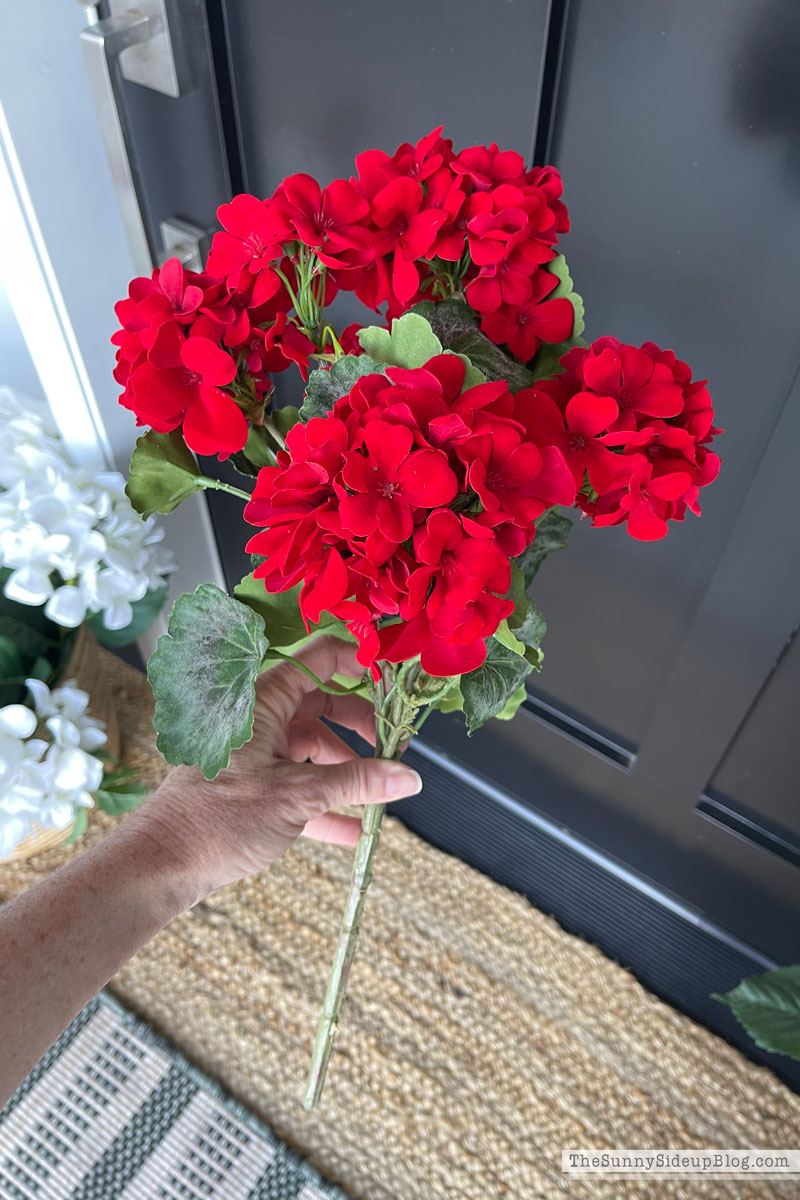 I snapped this quickly with my phone to show you what one stem looks like. They come in a cluster of multiple blooms so it doesn't take much to fill a pot! (They also come in white and pink.)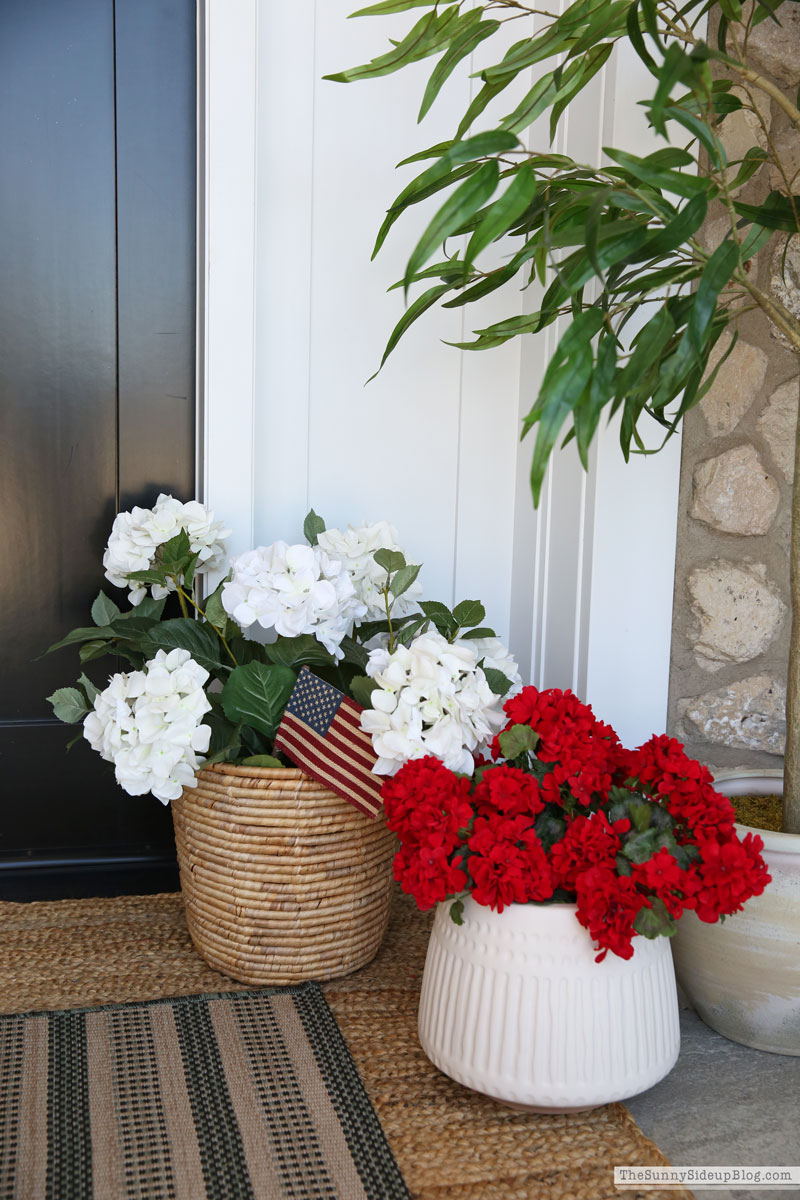 I have 3 stems in each of my pots but 2 would have also worked and just looked a little less full.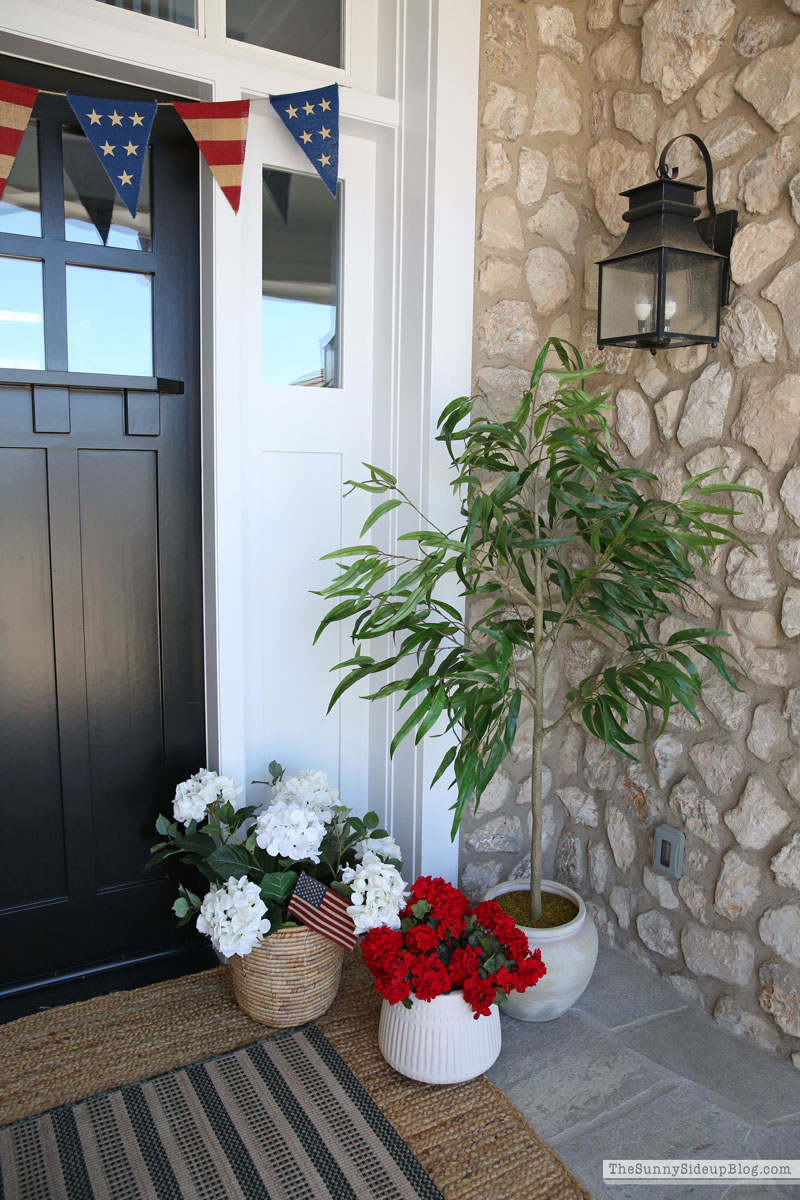 I added one of my long time favorite burlap flags in each hydrangea basket (on sale- 4 for just $9!), hung my large flag and called it a day!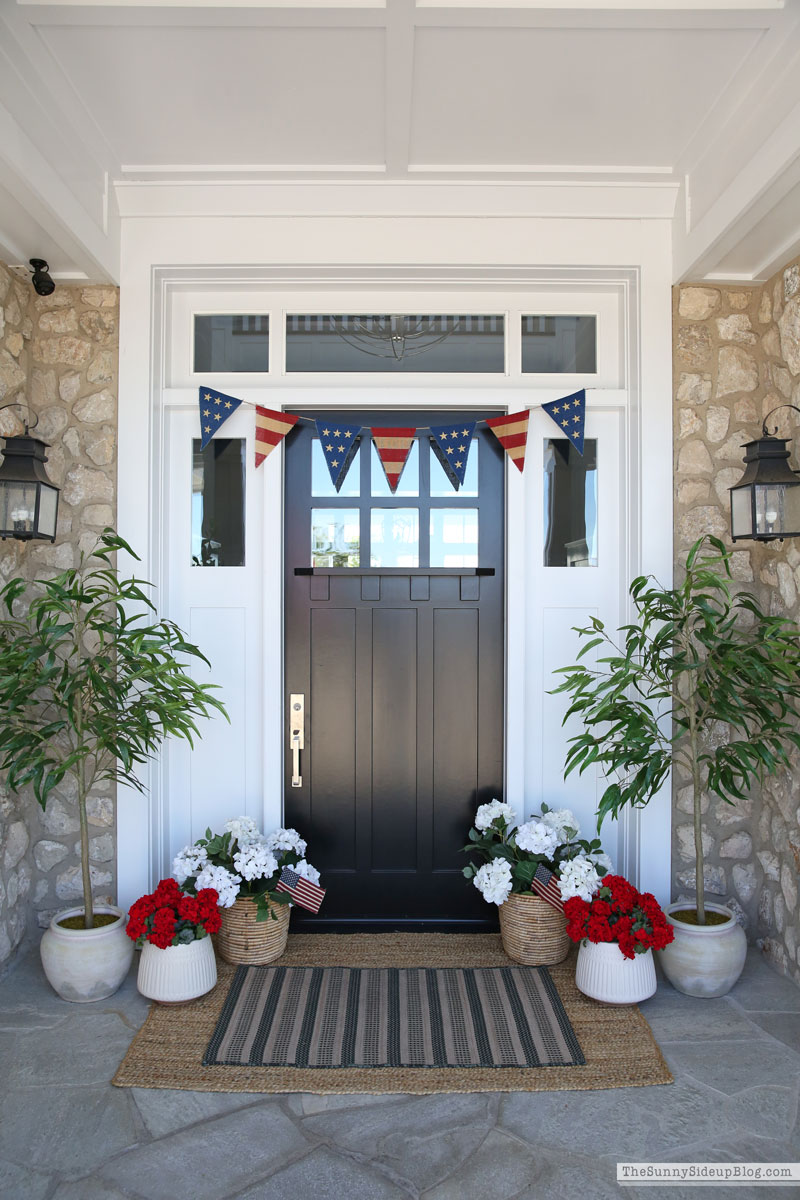 Like I said.. this took 10 minutes! The trick with easy porch swaps is giving yourself a neutral base. The trees, rugs, pots/baskets and white flowers would work with pretty much anything.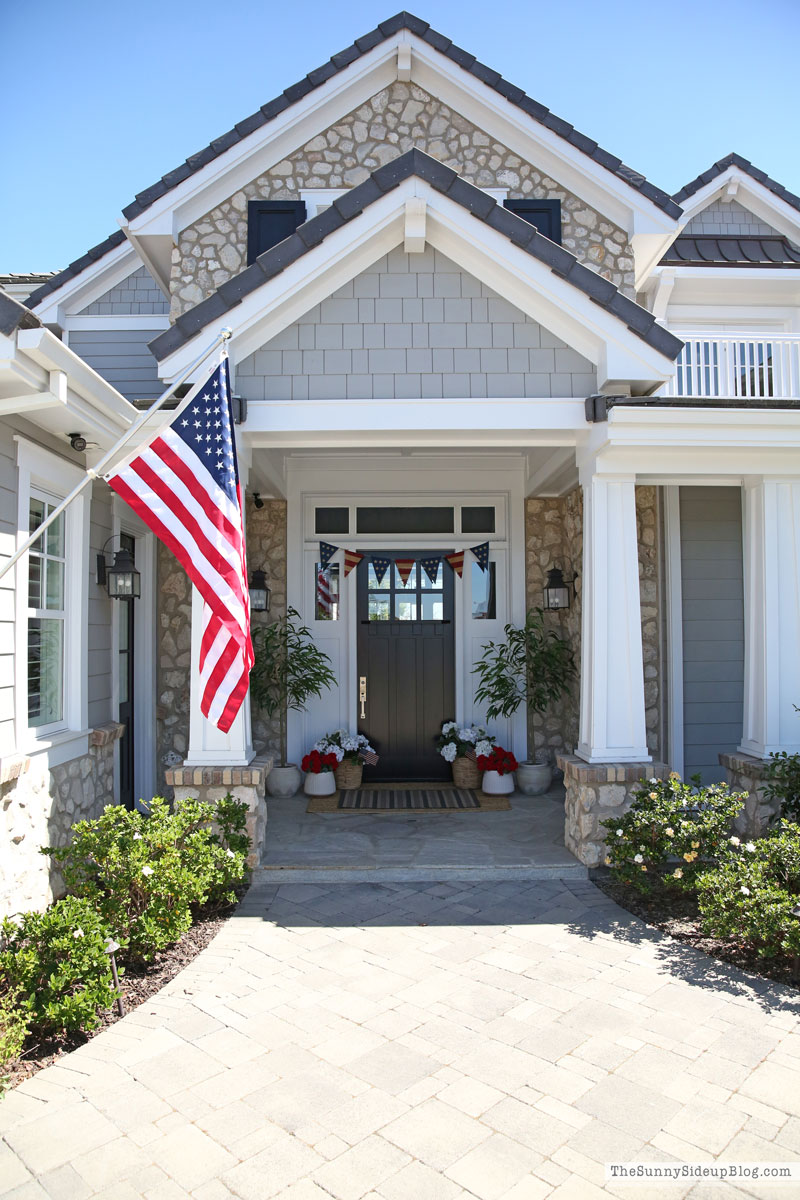 I'm going to leave this up and enjoy it through July and then it will be time to start thinking about a Fall porch again.
And school supplies!
Definitely not ready.
But it will come anyway. And I bet when it does, I'll be excited.
:)
{POST SOURCES}








xoxo, Erin