*This post is sponsored by Walmart. All product selections and opinions are my own!
Wow.. we are at the end of March! What a whirlwind of a month. I'm over here just trying to catch my breath. For some reason this month has been a little crazy for us. Anyone else feeling the same!? I'll catch you all up on a few things going on around here soon  (mostly good.. some not as good!) but today I'm excited to share another fun update to my backyard! I've been working so hard to get our yard ready for spring/summer! Remember these fun chairs I shared last month!?
I love them so much I ordered this cute matching set! A close friend of mine just moved and the little patio set I used to have in this spot was perfect for her outdoor space so I gave it to her. I've been looking for different options for this space and couldn't pass up these cute chairs and table. I had a really hard time choosing because I love this chair and ottoman and this little couch too! I might still order the couch to add with the chairs. Still a work in progress but I love the way it's looking so far!
You know how I feel about all things rattan so when I found these cute rattan plant stands I was thrilled! Such an easy way to spruce up the yard and elevate your plants. You could flip them around and use them as baskets too! Flowers make everything happy don't they!? Crossing my fingers I can keep these alive through the season!
My lemon trees are having a good year and this glass pitcher has become a summer staple (comes in a set of 2!). I get excited to pull it out because it represents summer and sunshine and lemons and friends. :)
I added these beautiful light blue outdoor pillows to complete the look!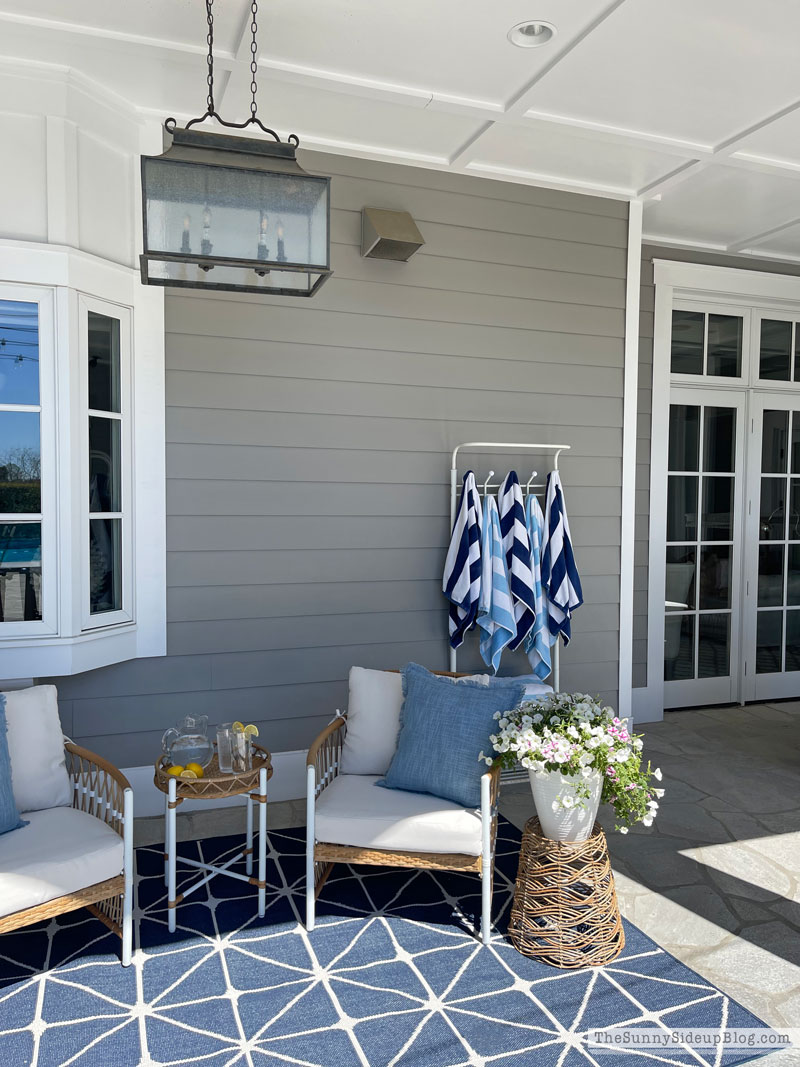 My tried and true coat rack turned towel rack isn't going anywhere! Still the best solution for all of the pool towels! I highly recommend it if you end up with lots of kids and towels in your yard all summer. Of course you can also use it by the front/back door or in the garage to hold coats and shoes too. I've loved seeing pictures of how so many of you use your coat rack! This baby is a treasure for many of us. :)
I ordered another navy geometric rug for this space so I'll put one out by the pool and keep this here. I really wish it came in a bigger size! I'm still hunting for a new rug for my space by our fireplace. If you like this chair and table set and it's showing that it's sold out this set is very similar! Also check back because they might get more in stock.
Our pool storage closet is overflowing (on the summer "to-organize" list once again!) so I ordered this cute outdoor console table.
So excited about this! I'm going to keep goggles and smaller pool toys in the baskets so they aren't cluttering up our pool storage closet (I'll just use the closet for large floaties.) This will also be perfect to use for entertaining. Look at the picture on-line.. perfect to hold food and drinks too!
I might move this.. I have a few spots in my backyard that it works, but for now I've got it tucked into this little corner.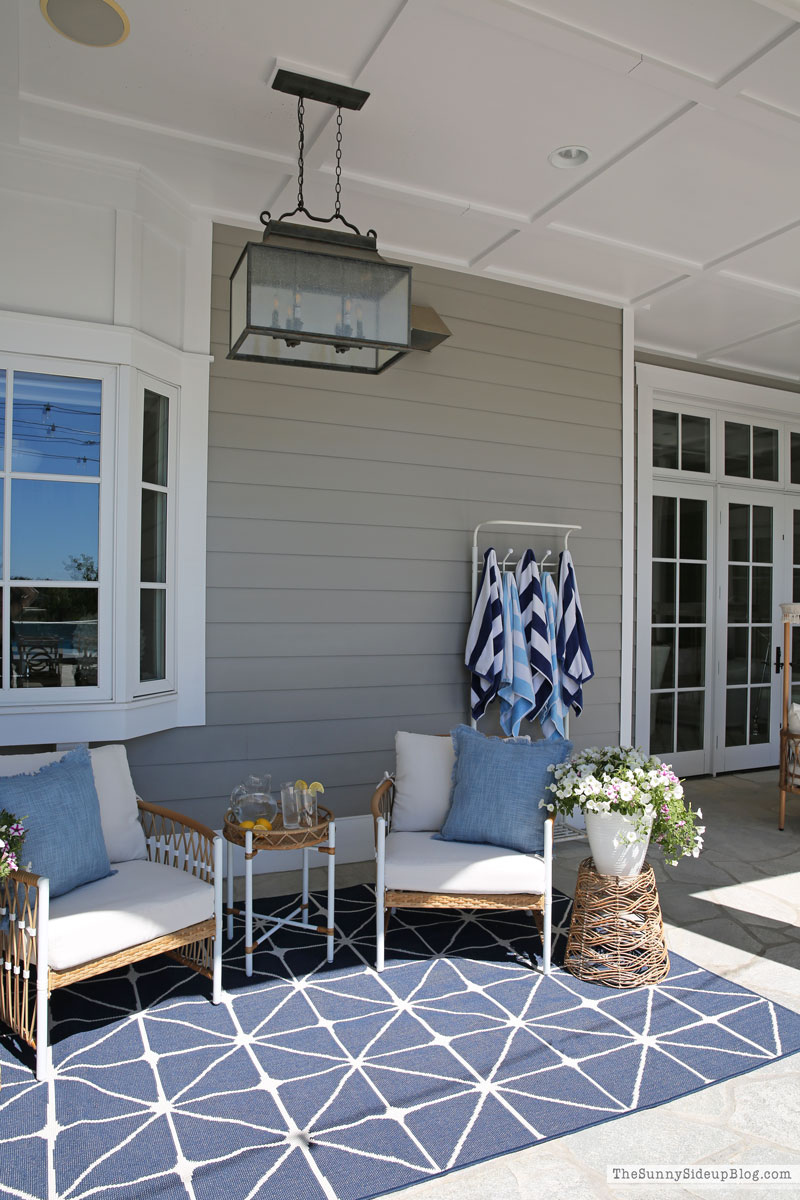 Before I set this up I spent an hour cleaning our back deck.. it gets so dirty when we aren't using it often! It feels good to have this space clean.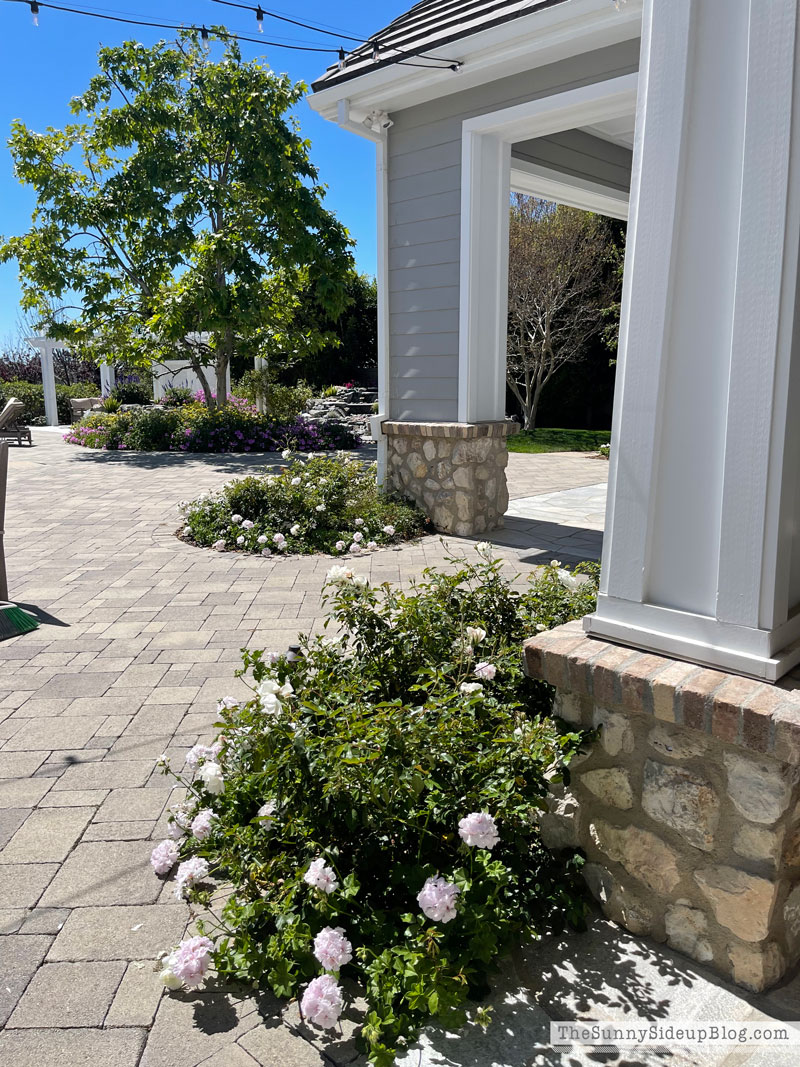 My roses are blooming and everything in the yard is starting to show off!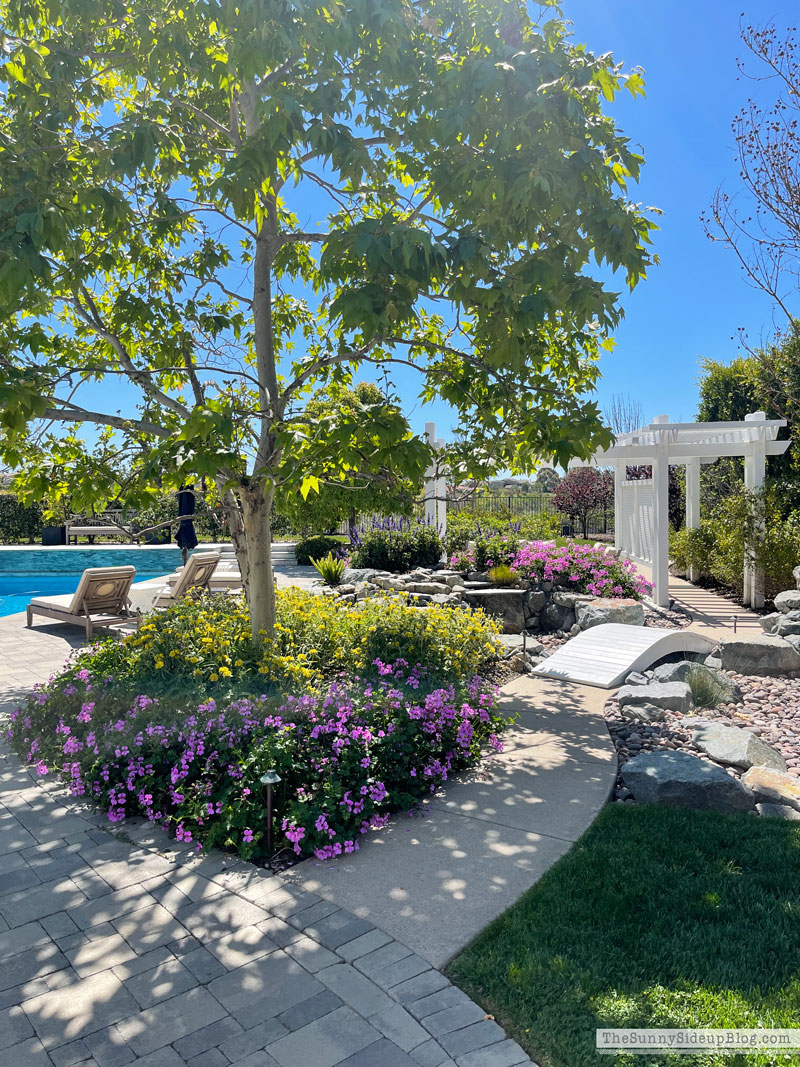 I love this time of year when everything is blooming.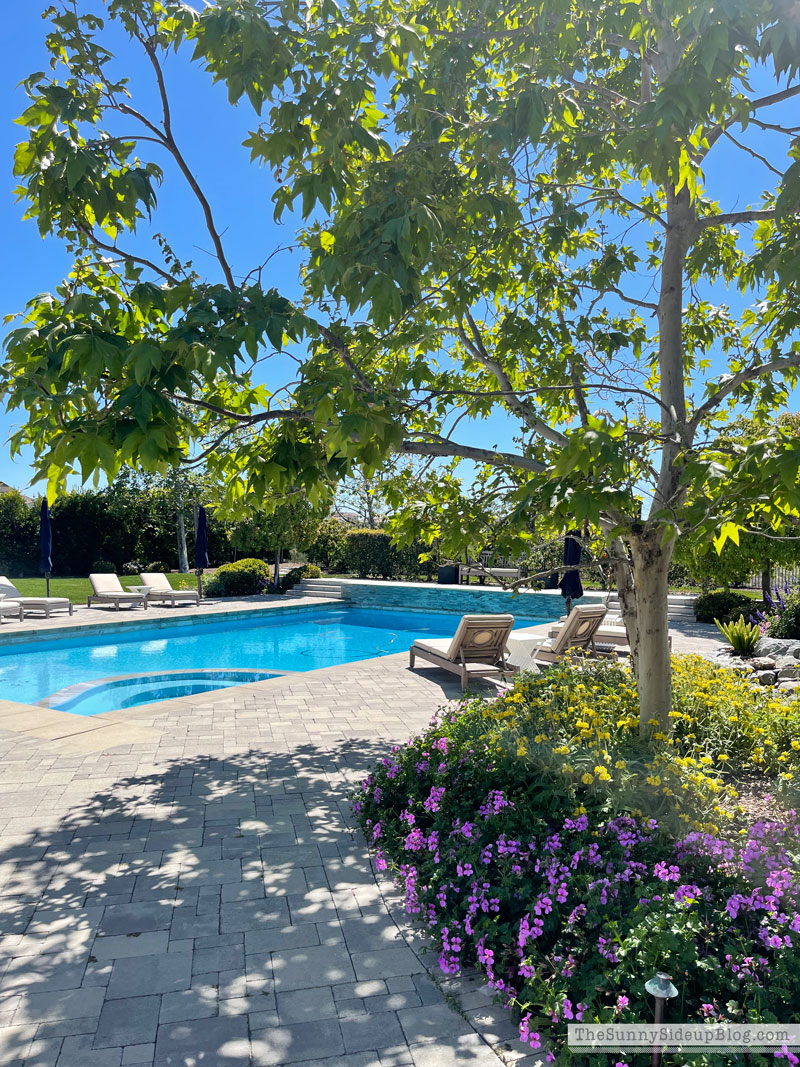 I snapped these yard pics with my cell phone quick after I finished sweeping. It always feels so good to have the yard clean!
I had a spurt of motivation after working on the backyard so I cleaned off my front porch too and sprayed the dust off of our rocking chairs. Then I added these cute new pillows. Stripes for the win at my house!
Again! :)
They are really soft and I love the texture. Perfect outdoor pillows for a great price. They are actually more comfortable than some I have on my couch so you could definitely use them inside too! I started my front porch and will share that as soon as it's done.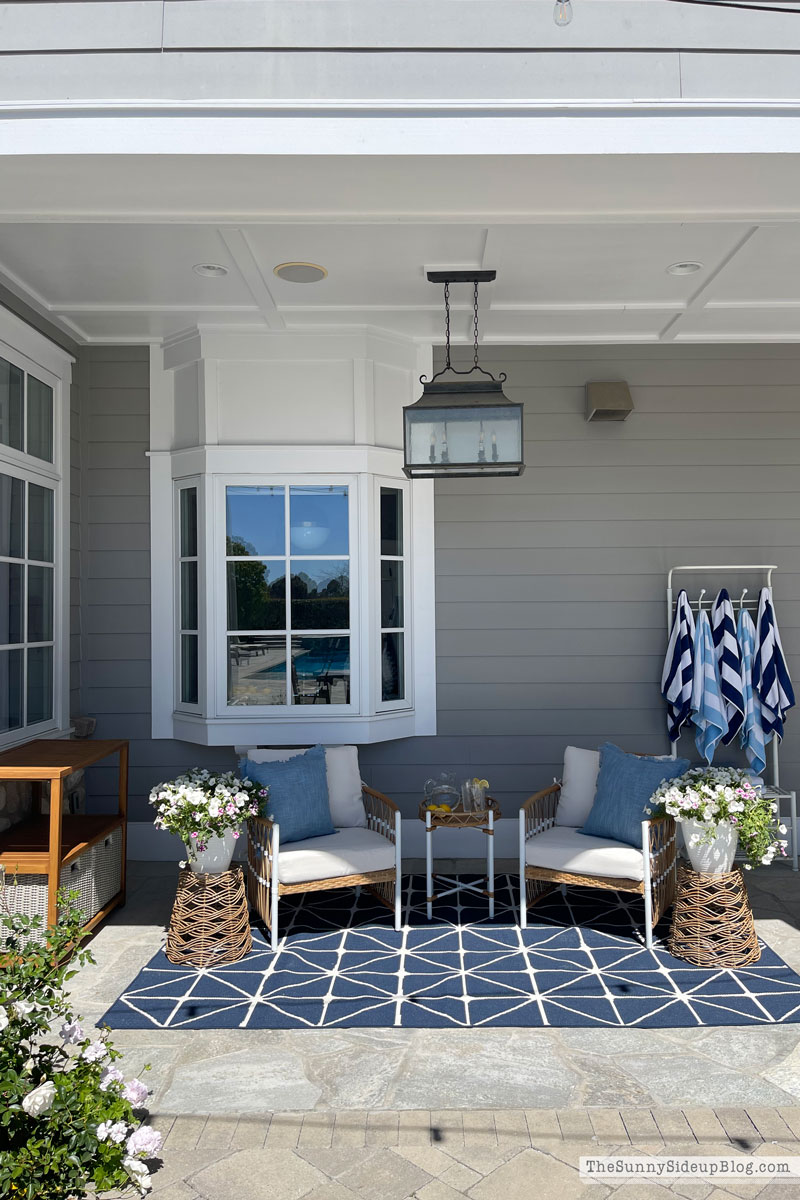 Have you started getting your outdoor spaces ready for spring? I grew up helping my dad in our yard every weekend and mowing the lawn was always my favorite! All those perfectly straight lines and that smell of freshly cut grass.. ha. :) There is something so gratifying to me about putting together spaces like this. It makes me happy to create gathering spots where friends can enjoy spending time together. Plus sunshine and flowers are good for the soul aren't they!? I'm always in the best mood after working on our yard! I have help with some of our plant/lawn maintenance (it's too much for me to keep up with now) but I will always love yard work and creating outdoor spaces we can enjoy all season. Bring on summer.. it's time to plan a party!
I'll bring the lemons.
:)
I've rounded up more cute Walmart outdoor furniture below.. I'm seriously loving their options this year! If you see something you love don't wait because their outdoor furniture always sells out quickly!
I'm so happy this cute 3-piece set is still in stock! This is the post with details for those of you who emailed me about it. It has held up great (even in direct sun!) and we've been really happy with it.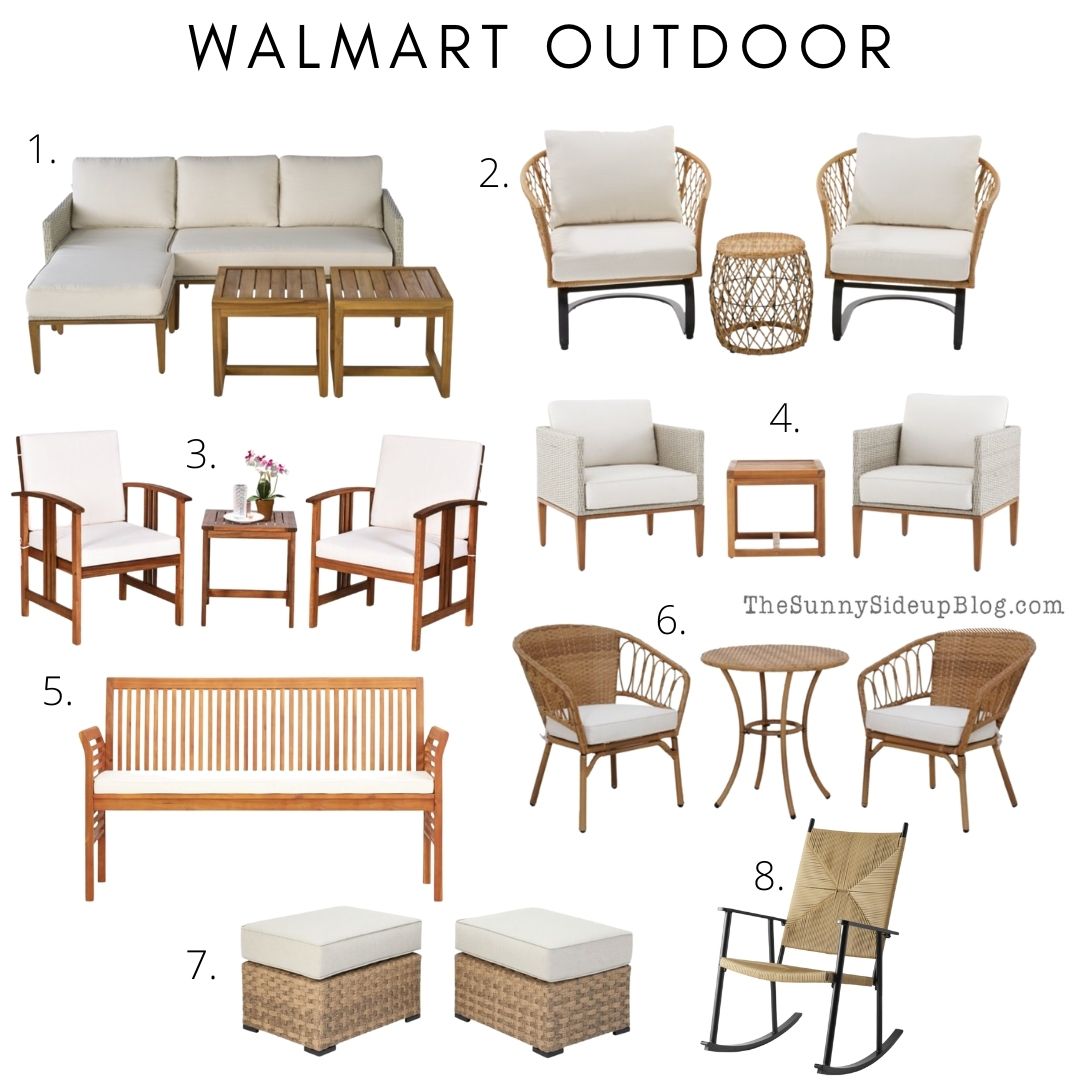 1- sofa lounger with two wood tables   2- 3-piece wicker set   3- gymax 3-piece patio sofa furniture
4- davenport 3-piece outdoor set    5- wood patio bench   6- sage 3-piece bistro set
7-  2-pack outdoor ottomans   8- outdoor rocking chair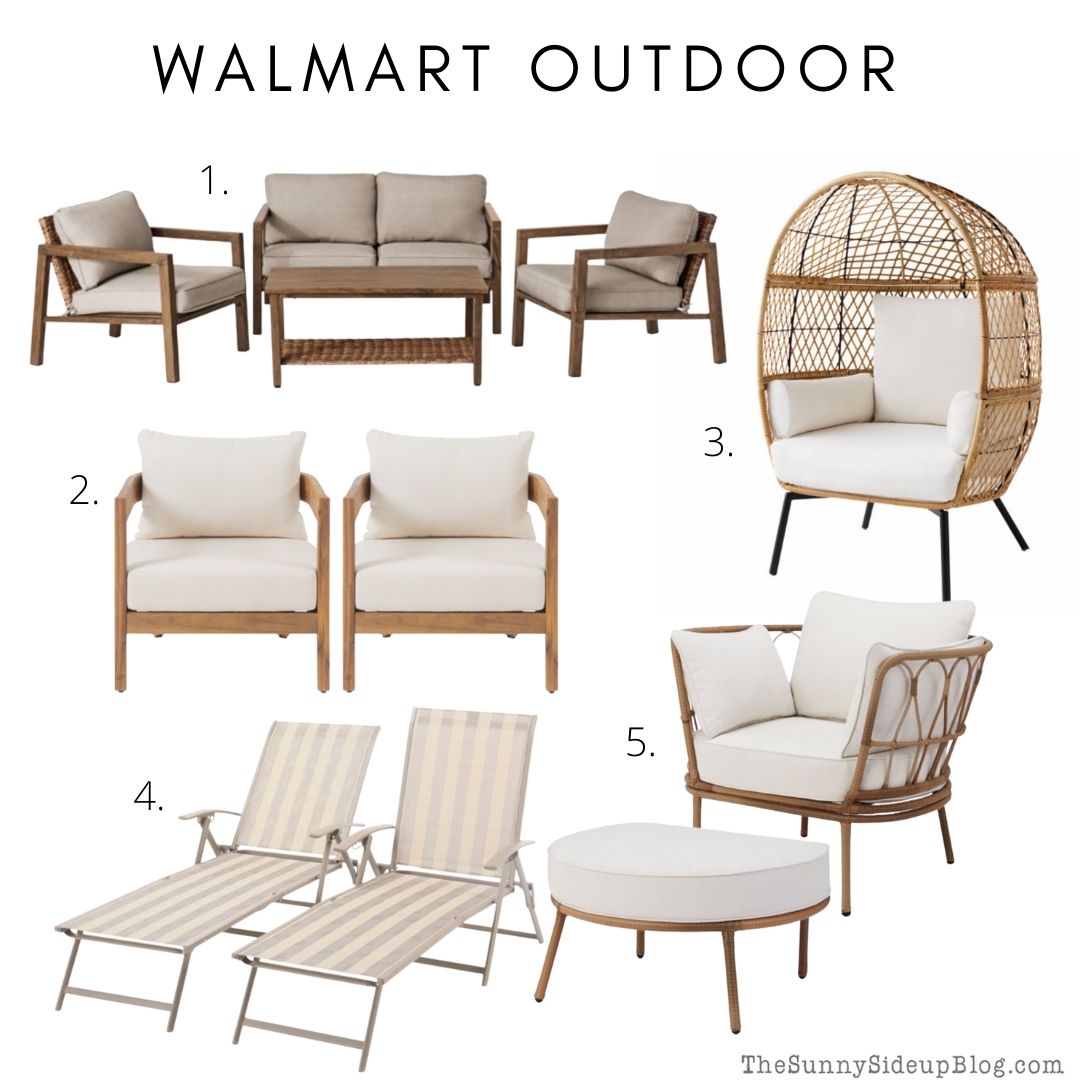 1- 4-piece outdoor chat set  2- outdoor chair set   3- wicker egg chair
4- outdoor chaise lounge set    5- outdoor chair and ottoman set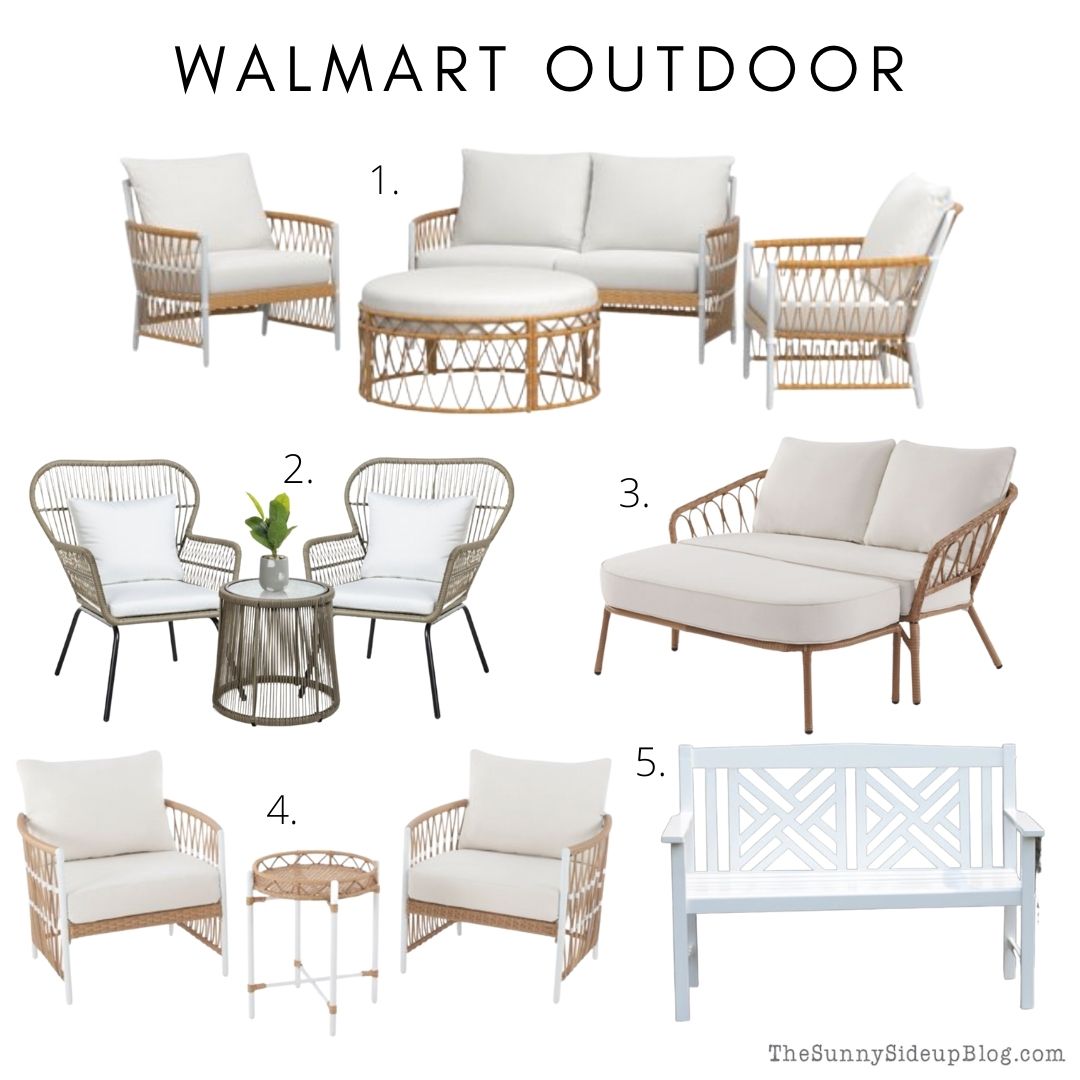 1-   4-piece outdoor wicker set   2- 3-piece outdoor patio set
3- outdoor loveseat and ottoman   4- outdoor wicker 3-piece set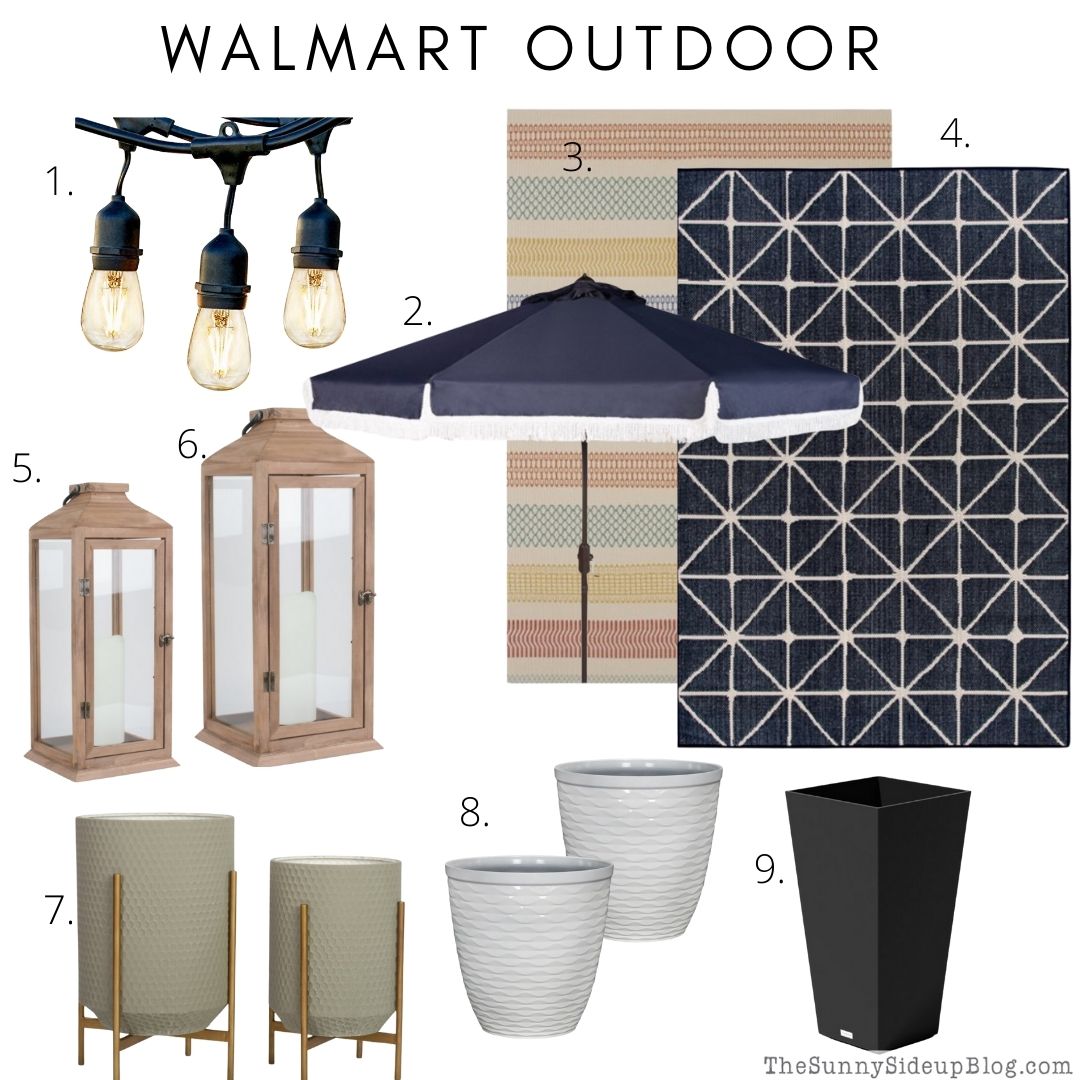 1- LED outdoor string lights  2- navy and white umbrella
3- stripe outdoor rug   4- navy blue geometric rug   5- 18″ wood lantern
6- 23″ wood lantern   7- large modern planters
8- white planters   9- tall planter
{POST SOURCES/FAVORITES}







xoxo, Erin