*This post is sponsored by Walmart. All product selections and opinions are my own!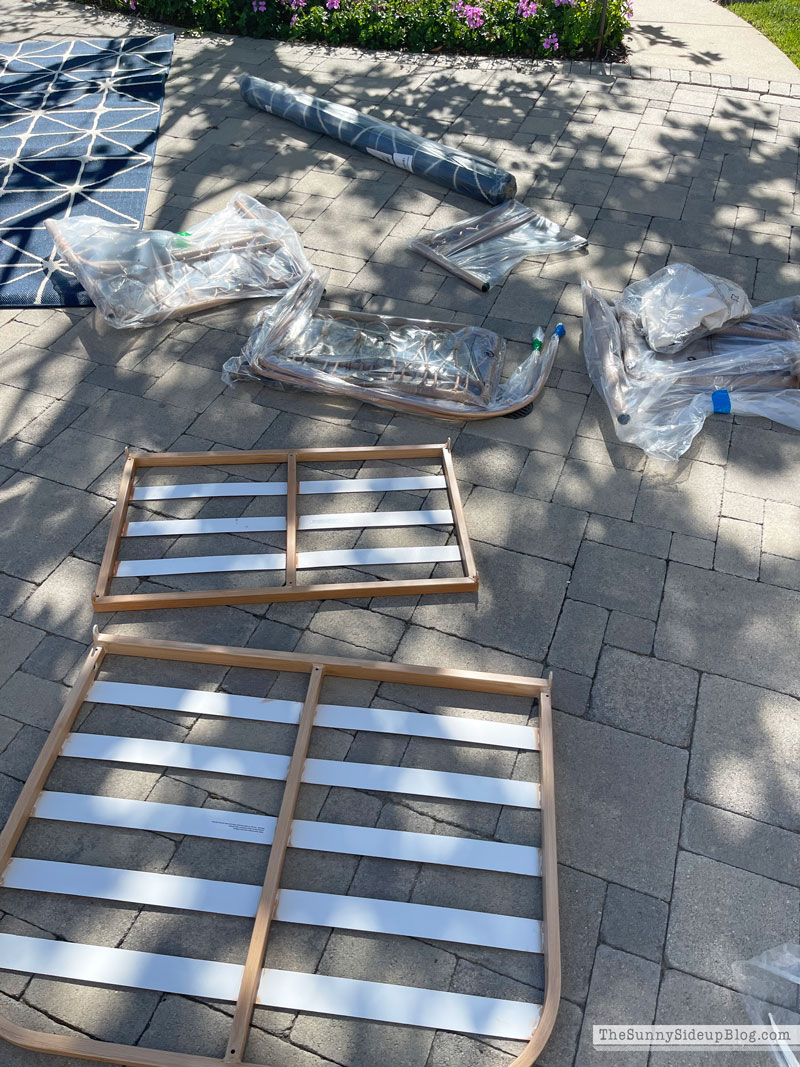 Who is ready for warm weather!? In the Fall I'm always incredibly jealous of those of you who get to experience the changing leaves and Fall in all of her glory! I start dreaming about moving to the East Coast or to northern Utah by my sister where I can wear sweaters 24/7 and over the knee boots and sip apple cider by the fire. Then before I know it the holidays have come and gone and it's mid February. San Diego starts showing off with warm, beautiful sunny days here and there and I remember that I'm actually quite content right where I am. ;)
Every year around this time I start getting excited for Spring and Summer and days spent by the pool! It's also when I start planning anything I want to change/add to our yard and my front porch to welcome the new season. I'm planting a few more rose bushes and one more lemon tree! (You can never have too many lemons in my book.) I'm also adding some furniture in our backyard and the first items I ordered came a few days ago. I was so excited for fun mail! I opened the boxes, laid everything out, looked at the multi-step directions.. and then called Kenny. :) Really this wasn't hard to put together at all, but he can do this type of thing so much faster than me that I've found my skills are better used elsewhere.
Like looking for the frogs that are hiding in our water fountain with Kole which is what I did while Kenny put everything together.
Ha.
Ready to see what I ordered!?
Ahhh! Are these not the cutest outdoor canopy chairs you've ever seen!? I knew I wanted more seating by our pool and when I saw these on-line my heart skipped a beat. Walmart has so many fun options for outdoor furniture this year!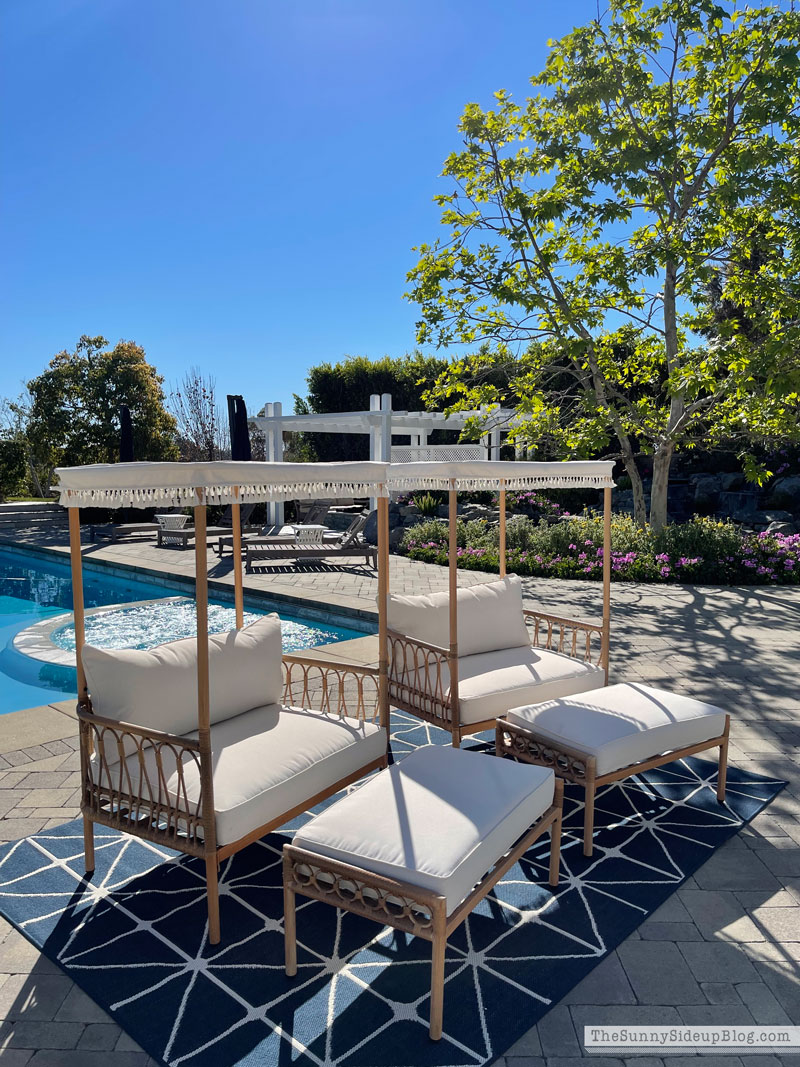 Each chair comes in a set with the matching ottoman and I LOVE the canopy! Our back yard bakes in the summer with non-stop sun and I'm so excited that these chairs are covered. I can keep my face out of the sun and my legs in the sun which is usually what I prefer when I'm sitting poolside. :) We love our lounge chairs, but when the pool is full of kids and friends it will be so nice to have this extra seating.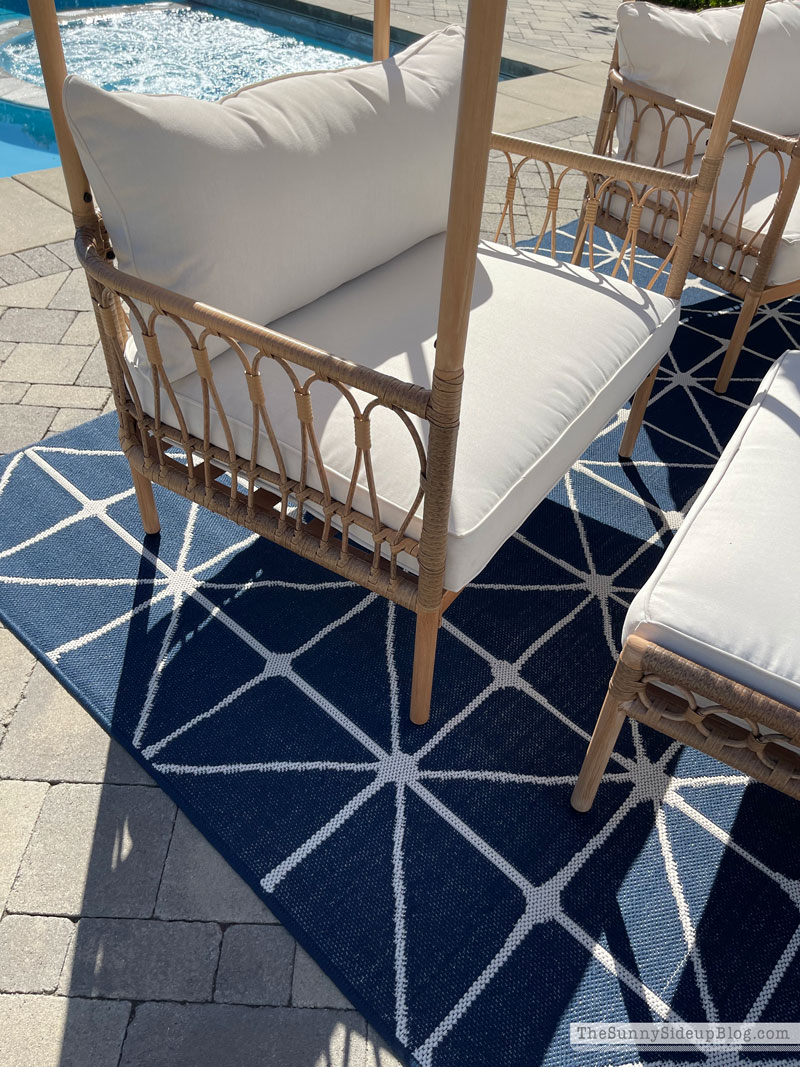 I'm going to put these in the front facing the pool (I just turned them this way because I couldn't photograph them very well from the water!) so I decided to anchor them with a rug. I ordered two options to try.. this navy geometric outdoor rug.
and this cute multi-colored striped rug. So happy and fun for summer! I love them both – great price, great quality and I'm excited about the cute patterns for summer. Originally I was going to return one of them, but I decided to keep the navy rug by the pool since that works so well with our umbrellas and the outdoor pillows we already have and I'm going to use the striped rug on the back porch or on my girls' balcony.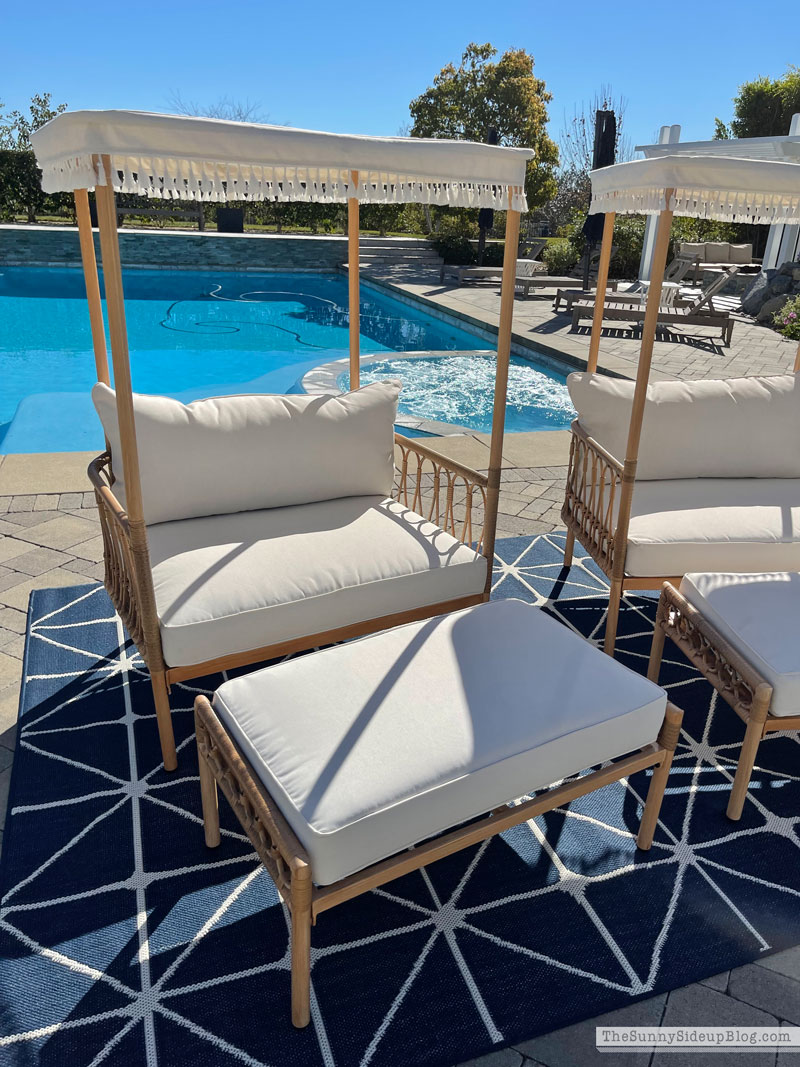 Ok.. back to these chairs. They are so comfortable! They are also wide so two kids could easily share one.
My favorite part is the detail on the side. Those wicker loops and circles! And the tassels on the canopy!? SOLD. Details like that get me every time. :)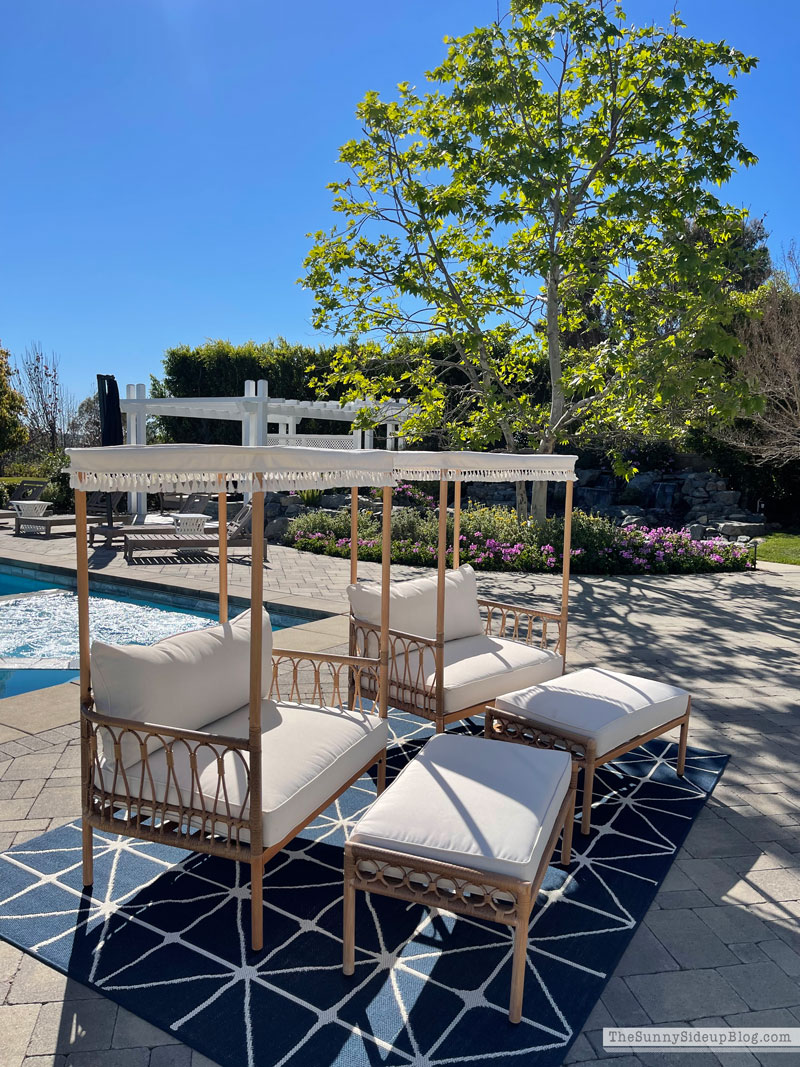 The cushions are made with fade-resistant and stain-repellent fabric so they should hold up well. I will put them to the test and report back!
This cute little 3-piece set we ordered a couple of years ago for our upstairs outdoor deck has held up beautifully so I expect these will do the same. It's back in stock by the way! It sells out quickly every year. You can see more pics of our upstairs deck in this post.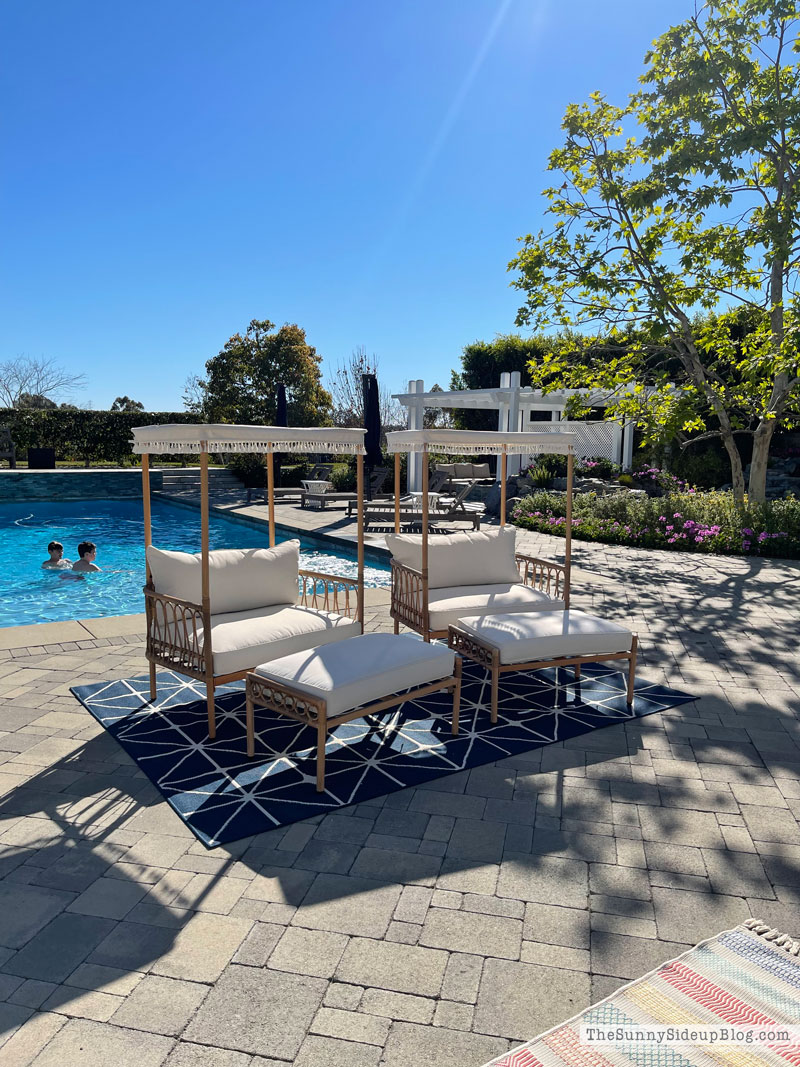 I was snapping these pictures and before I knew it two little heads were popping up in my photos. I couldn't believe Kole and his buddy jumped in.. that water is ICE COLD right now. They only lasted a few seconds before hitting the hot tub. BRRRR. Our sun is making an appearance and flowers are starting to bloom, but we aren't quite pool ready yet!
I took this picture a little later in the evening when the sun was starting to set so that you can see a better look at the rug. I'm so bummed it doesn't come in a 9×12! This is exactly what I want for our outdoor seating area. Hunt is still on for that space.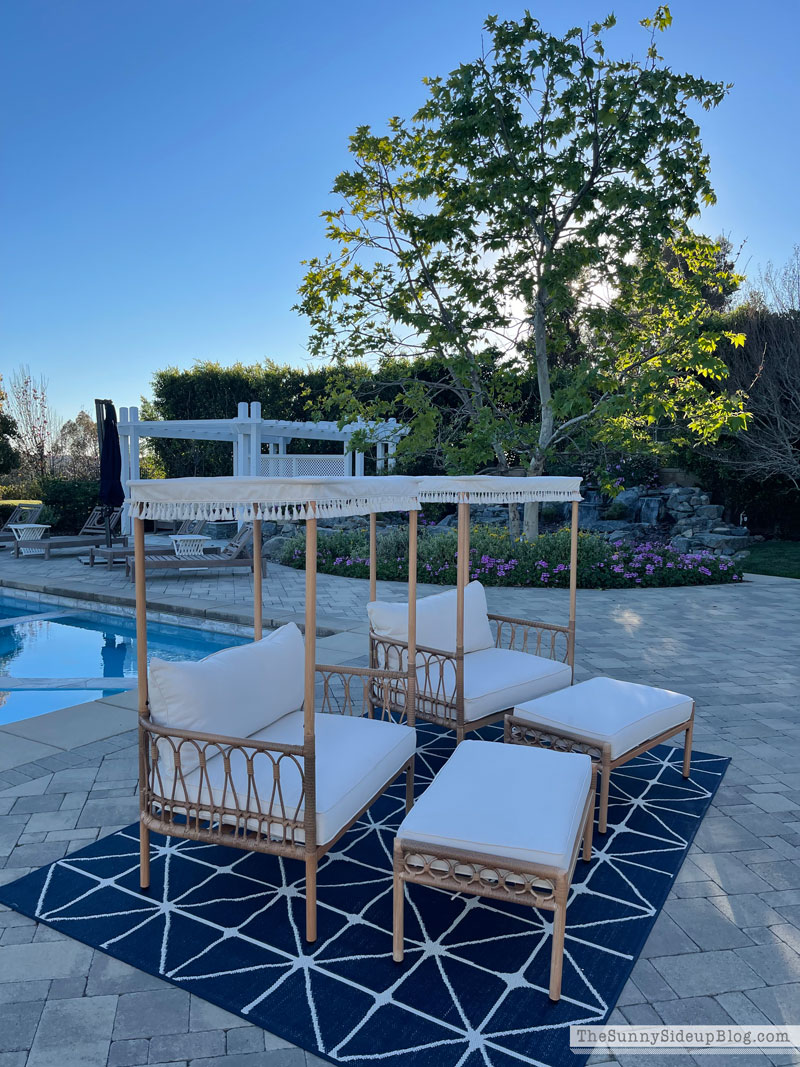 Chairs are now turned the right way ;) and Addison and I have been testing them out. She and Ellie are trying to convince me that they need these chairs on their deck upstairs, but for now they are staying put! I'm very excited about planting right here this summer – just me and my Coke Zero and a good decorating book. A little slice of heaven on earth. BRING ON THE SUN! We are now officially ready.
Walmart has so many cute options for outdoor furniture this year! I rounded up a few more favorites below. I'm thinking about picking up a couple more items that match these chairs for the lower back deck.. this set is just speaking to me! My birthday is right around the corner and I think I just found what I'm asking my husband for.
Assembly required too babe. Don't worry.. I'll help Kole find ALL of the frogs.
Kenny and I make a great team, don't we?
He's lucky to have me.
;)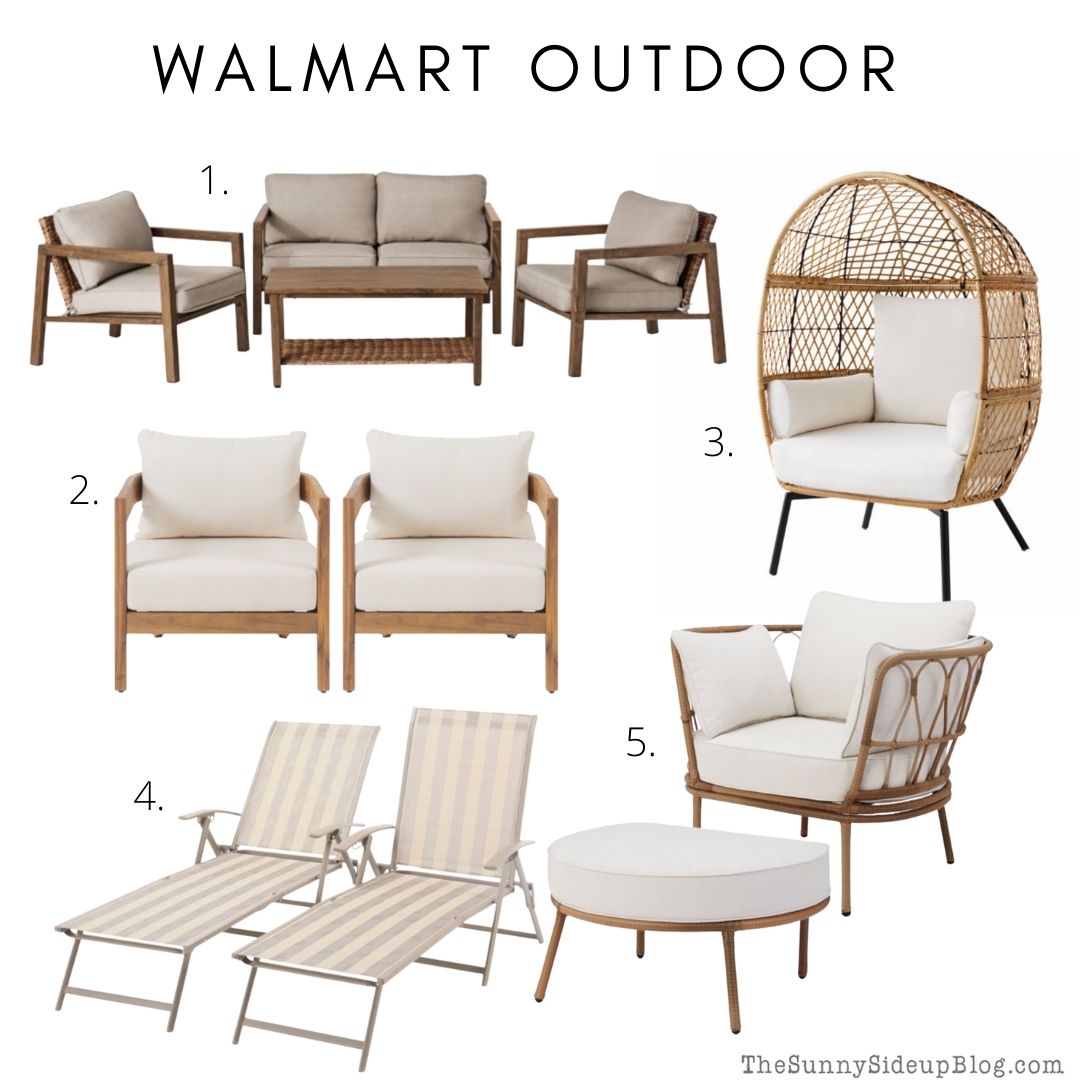 1- 4-piece outdoor chat set  2- outdoor chair set   3- wicker egg chair
4- outdoor chaise lounge set    5- outdoor chair and ottoman set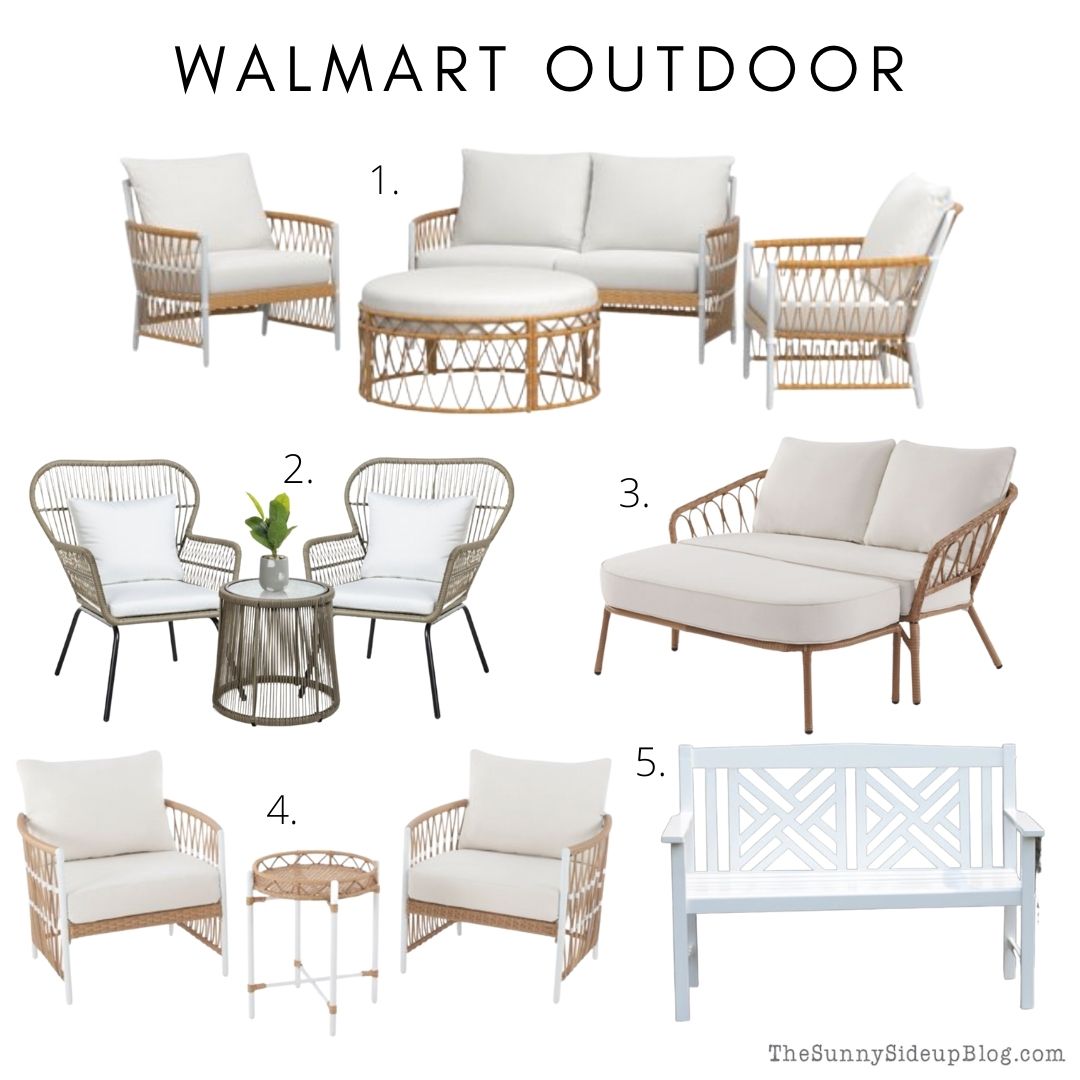 1-   4-piece outdoor wicker set   2- 3-piece outdoor patio set
3- outdoor loveseat and ottoman   4- outdoor wicker 3-piece set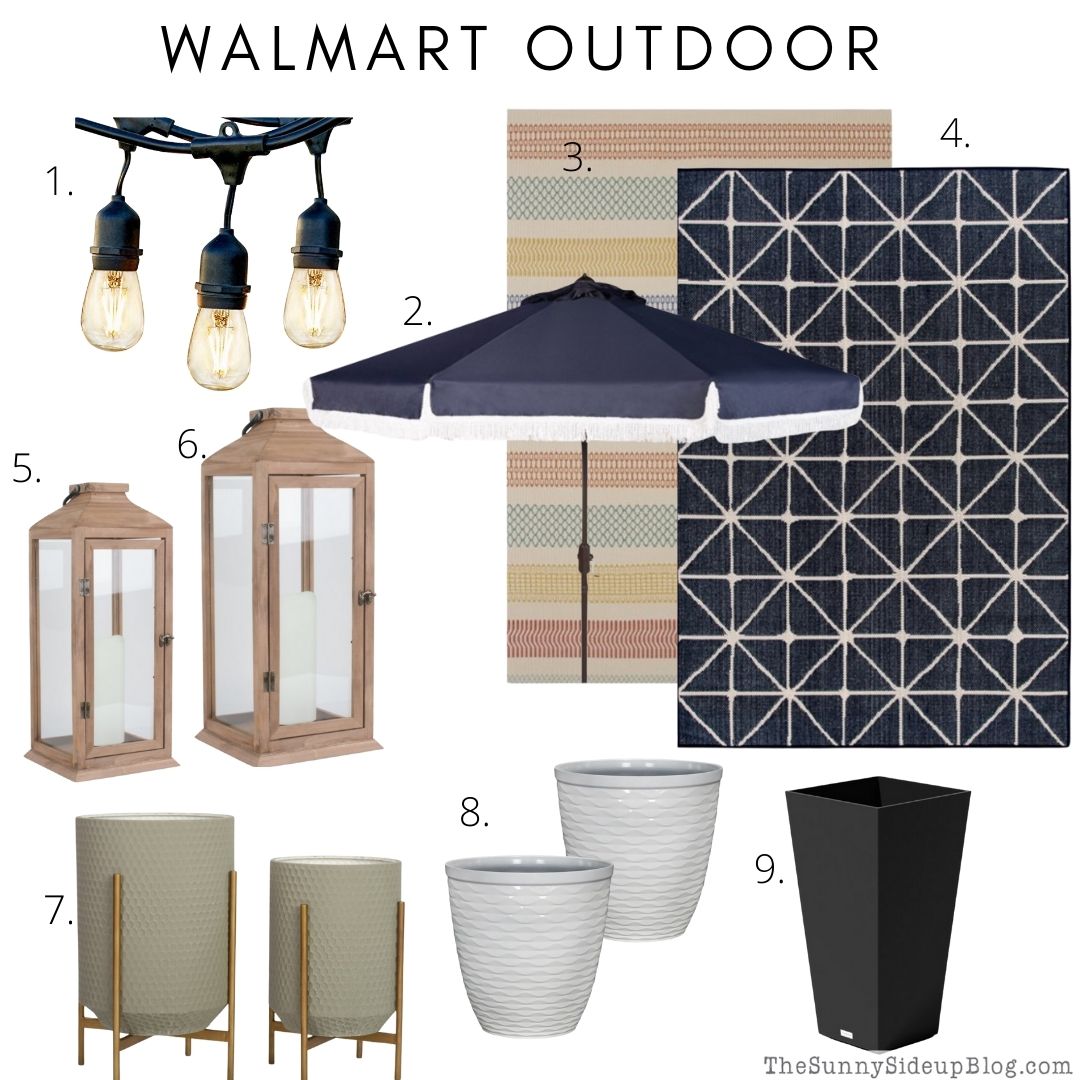 1- LED outdoor string lights  2- navy and white umbrella
3- stripe outdoor rug   4- navy blue geometric rug   5- 18″ wood lantern
6- 23″ wood lantern   7- large modern planters
8- white planters   9- tall planter
{POST SOURCES}




xoxo, Erin