*affiliate links used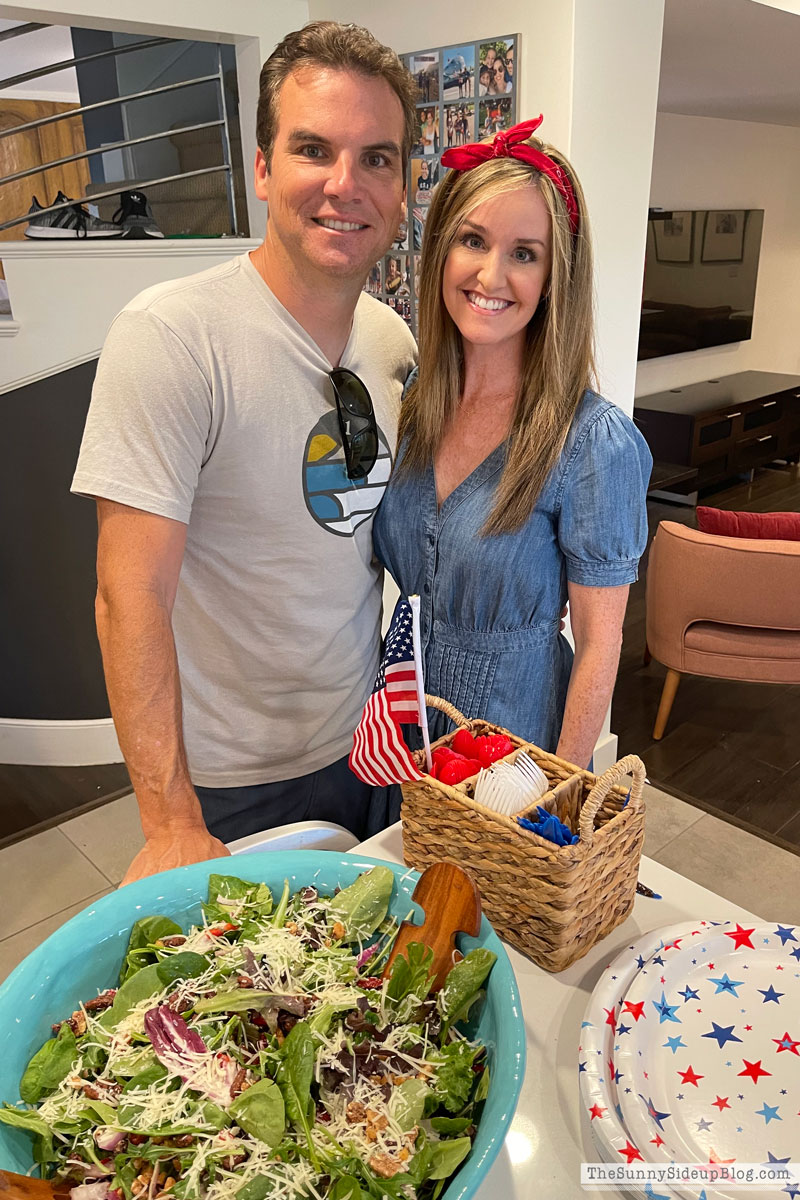 I hope you all had a happy and safe 4th!  We've been road tripping the past two weeks and just pulled in to San Diego a few hours ago.  Feels so good to be home!  We had a great 4th in SLC with family and then spent some time in Park City.  I got back in town just in time for the N sale.  YEA!  The Nordstrom Anniversary sale is here!  You can find details all about this year's sale HERE including when you can shop.  The sale kicks off today for Icons and I'm heading into my store to round up all of my favorites to share this week!  I hope it helps to see the items I'm loving and how things fit.  If you can't shop yet you can still preview the sale and put items on your wish list.  I rounded up my favorites in the HOME category below and will be posting other favorites throughout the week.  If you aren't into Fall fashion and the Nordstrom sale it's ok!  We can still be friends!  Just not besties.
KIDDING!
Kind of. ;)  I have lots of organizing and decorating coming your way too.  So much to share!  As soon as I get groceries and catch up on laundry I'll be blogging up a storm.
First a few pics of our 4th!  Nothing like cousin time.  You wouldn't want to run into this crew in a dark alley.  Ha.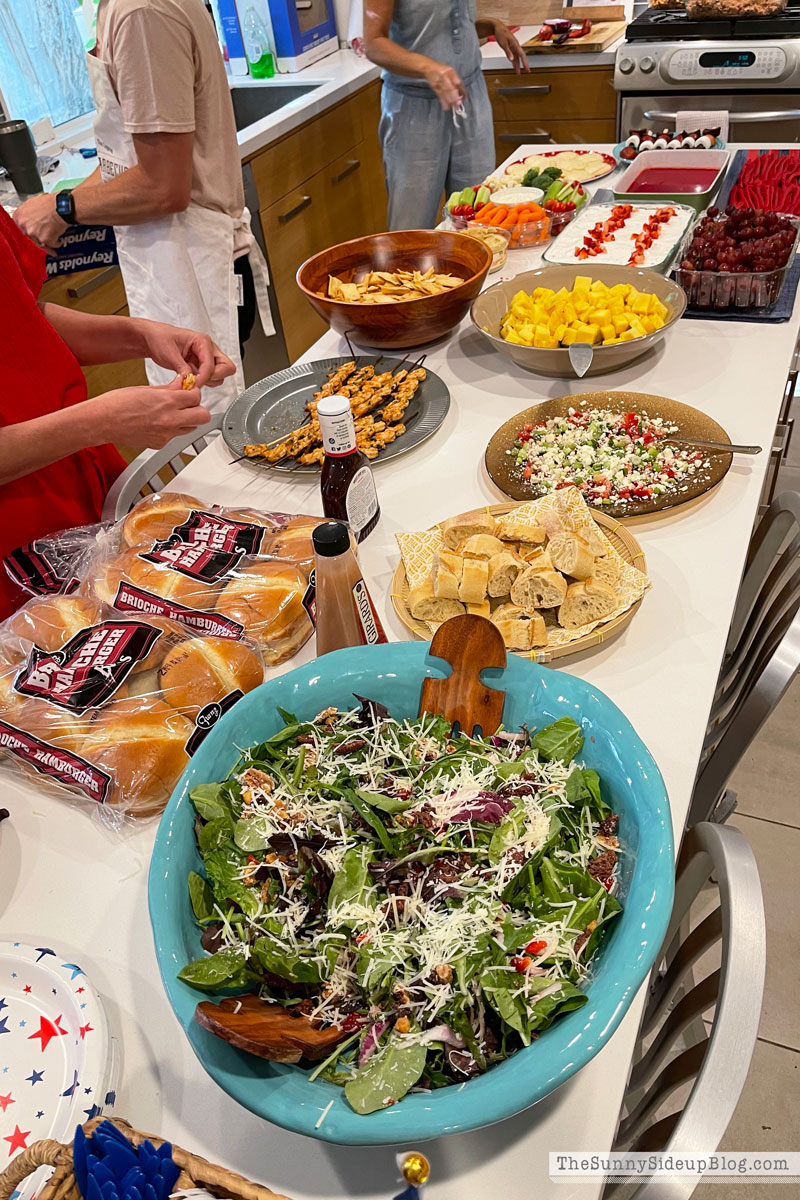 My sister and her husband once again made a feast of all feasts and we ate for two days straight.  SO good.  I kind of let all things healthy eating go the past two weeks while we were traveling.  Felt so good I don't even regret it!  Although I'm sure I'll feel differently when I'm trying on jeans at the N sale.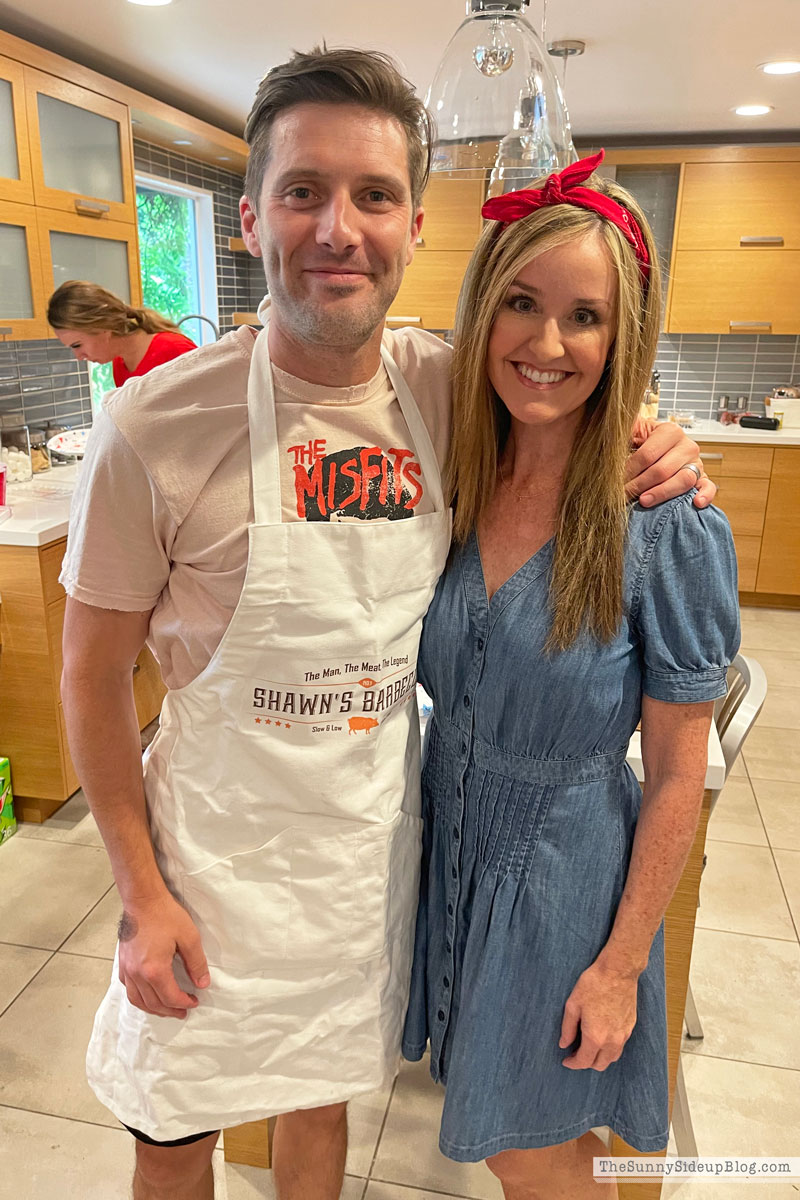 My bother-in-law and the master chef!  I hand picked him for my sister (have I ever shared that story?) and now I know why.  Everything he grills turns out AMAZING.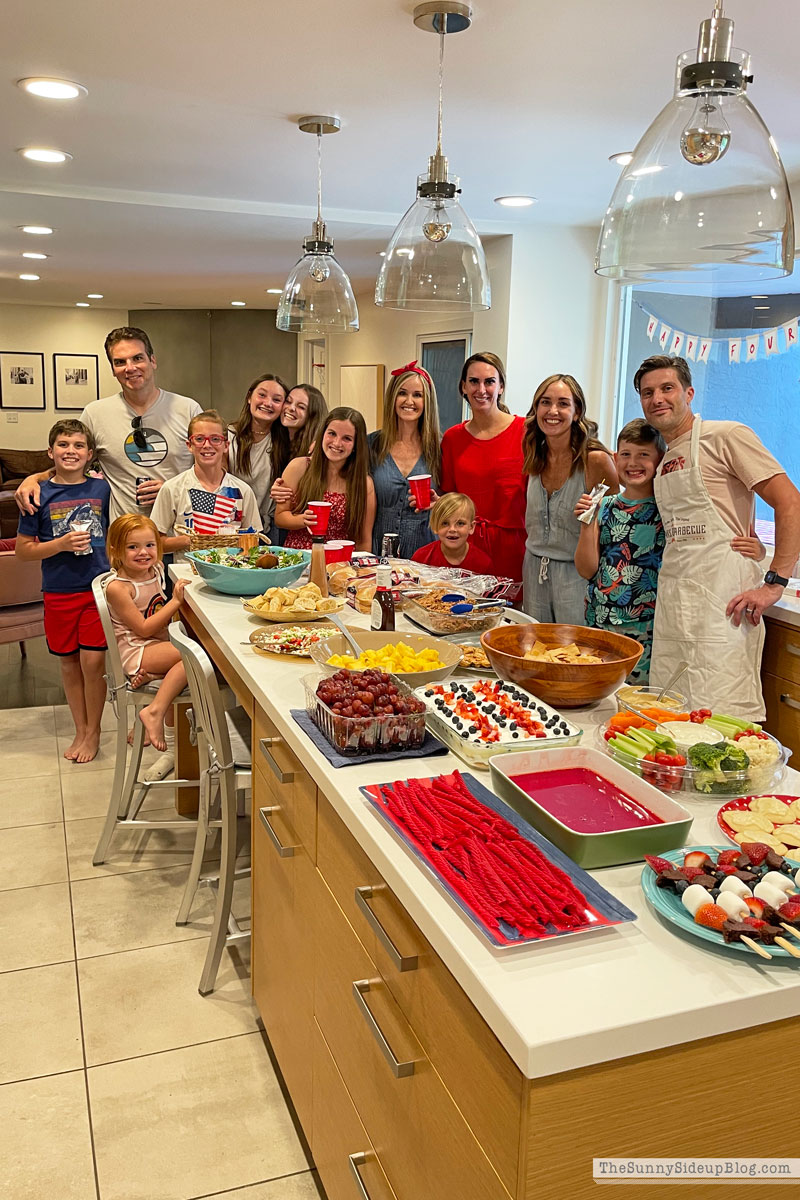 LOVE them. :)  The only one of us not pictured above is my brother who took this group shot.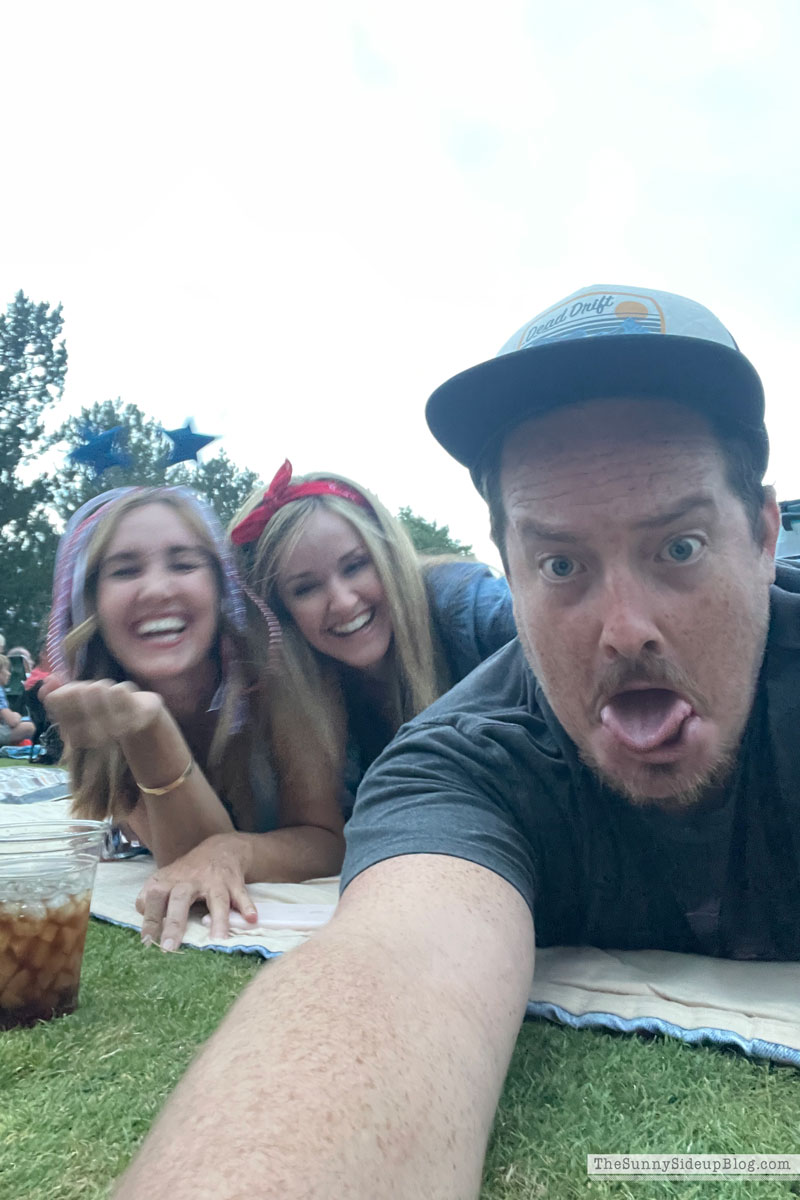 I wish I had a good picture of him to share but every shot that involves my brother looks something like this.  Siblings!  Funny how when the three of us are together we're instantly kids again and everything is hilarious.  Car and I get laughing so hard we can't come up for air and our kids look at us like we're crazy and wonder what happened to their moms.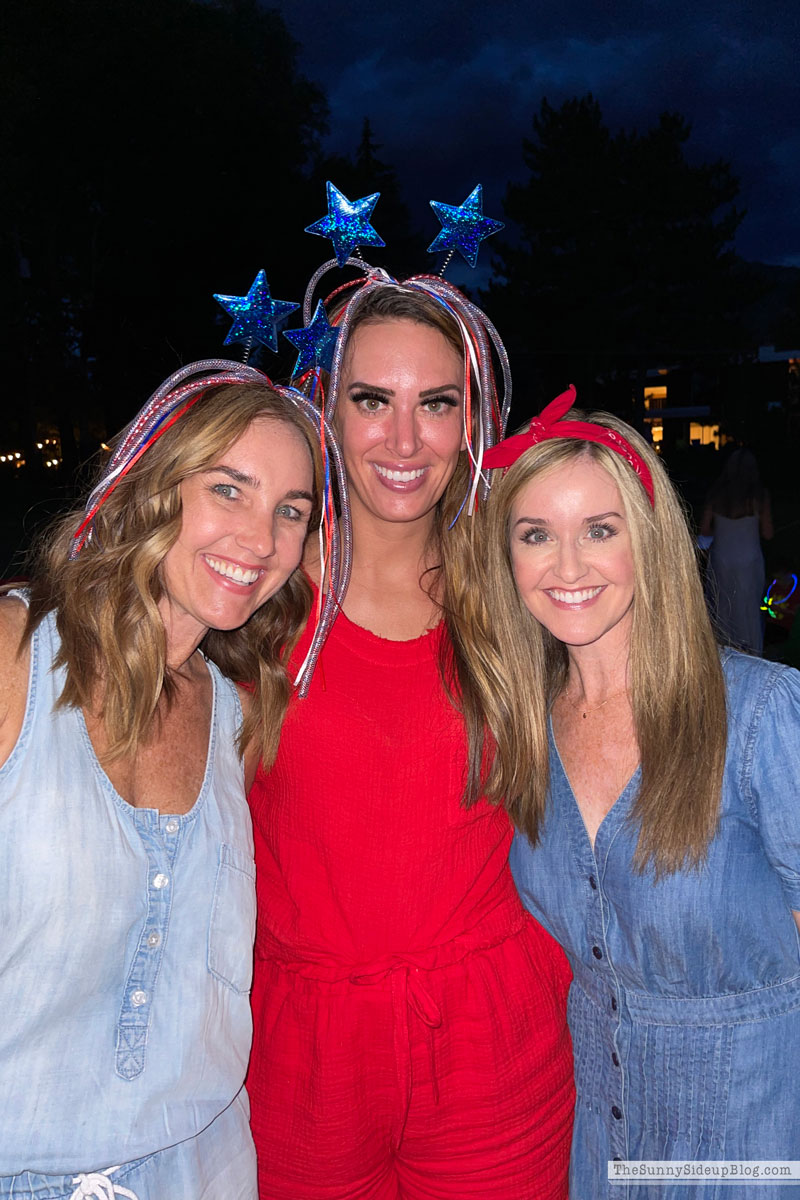 Love the 4th!  Love July.  Love my people. :)
Ok.. N sale HOME favorites!  All of the items below I have and love!  Other than #10 and #11 that I'm buying because I need a new grill and the hand towels are so cute for Fall. :)  I love that the serving boards come in black too this year!  Most of these items will sell out quickly because they are such a good deal.  My best advice with all things N sale is to be decisive.  If you think you want it, don't wait.  You can always return items you change your mind about but if you pause.. it won't last.  Items fly and this sale is not for the weak.  Be bold!  Be decisive!  Hit purchase or move on!  Can you hear the Rocky music playing in the background!?  We've got this. ;)
1-  bath towel   2- cheese knives. 3- round marble serving board  4- marble coasters 
5 – serving board  6- marble lazy susan  7- monogram coasters   8- duvet cover 
9- stripe shower curtain  10- griddle and grill  11- kitchen towels    12- feather duvet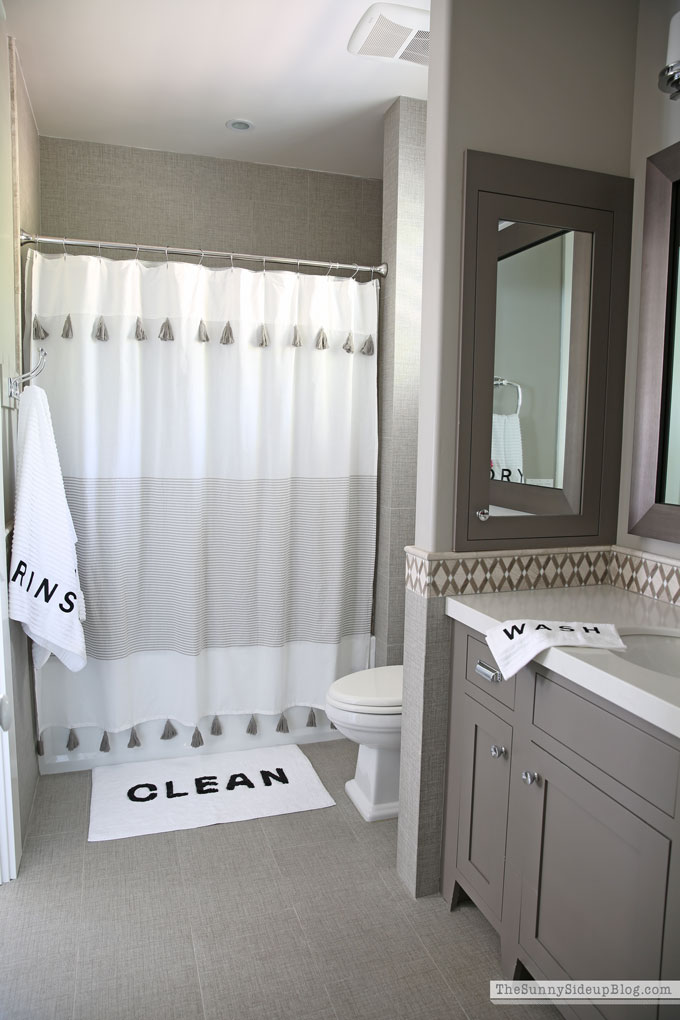 Here are a few of my favorites on sale in my home!  This shower curtain in our guest room comes in navy too.. so cute and just $20!  (More bathroom details in this post.)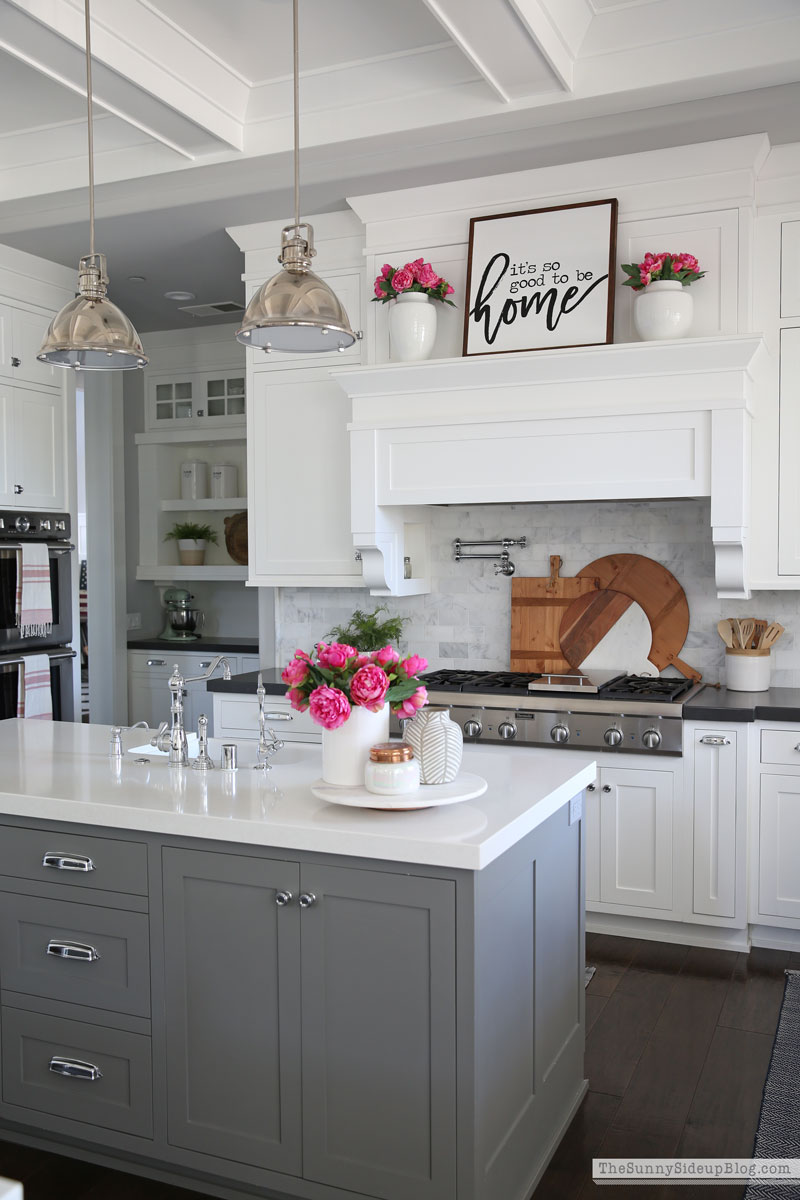 My round marble serving board and marble lazy susan sold out so fast last year.  I'm happy they brought them back again!  Two favorites that are always displayed somewhere in my home.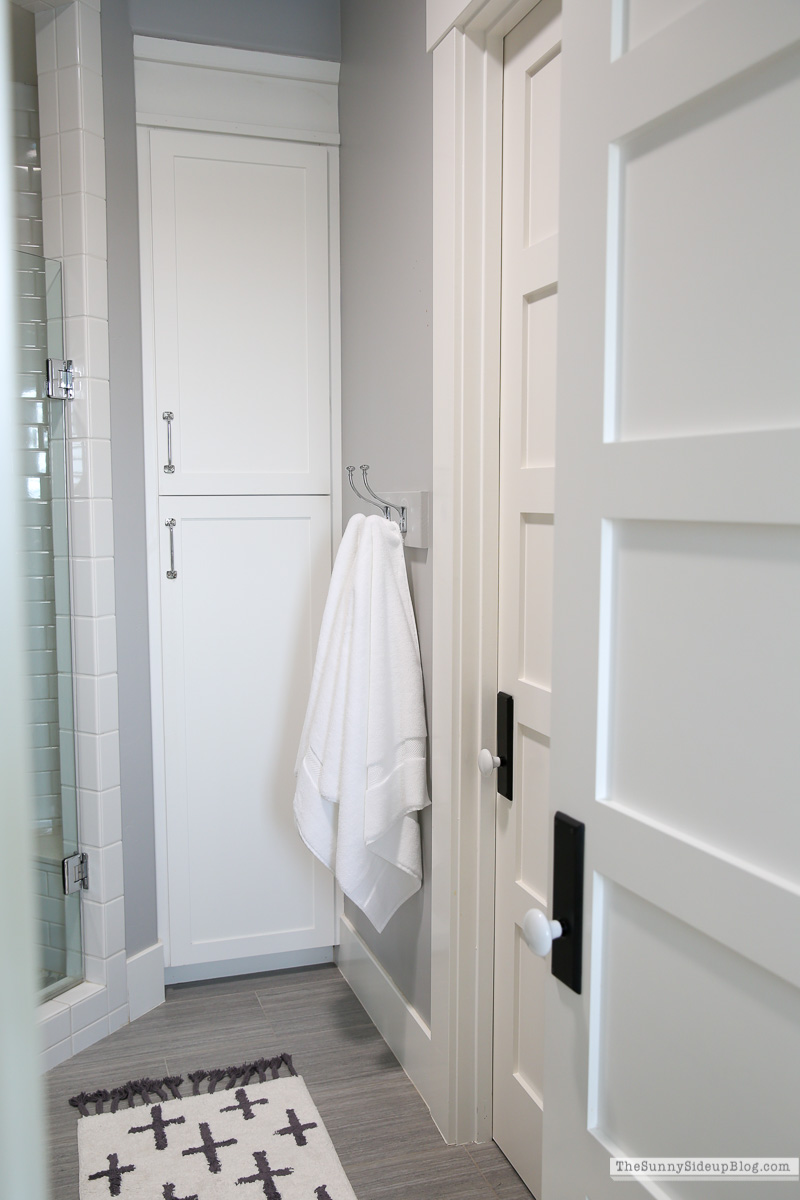 We love these bath towels!  I always stock up on white but they come in other colors too and are a steal during this sale.
There are SO many beautiful throws this year!  I did a separate collage of favorites.  Anything Barefoot Dreams is sure to be a hit and will sell fast.  I splurged on this in the wild throw and it is hands down my favorite blanket I reach for each night on the couch.  So much so that I hide it from the rest of my family!  They all try to steal it.  I gave a few away last year and am excited to pick up a few things for some of you again this year!  A way to say thank you for all of the support you give me.  It means so much.  Plus it makes my day when I can send something special your way!  Hang with me on IG this week for more details. :)
1- floral throw blanket   2- bliss throw   3- faux fur blanket 
4- in the wild throw   5- cotton & linen throw  6- faux fur throw 
7- riley oversize throw   8- cozy chic throw   9- cloud oversize throw 
10-whistler throw blanket  11- jasper oversized throw  12- coastline plush throw
Most of these throws come in lots of colors.  They are making me so excited for Fall decorating!  You too!?  But it's HOT so we'll be patient. :)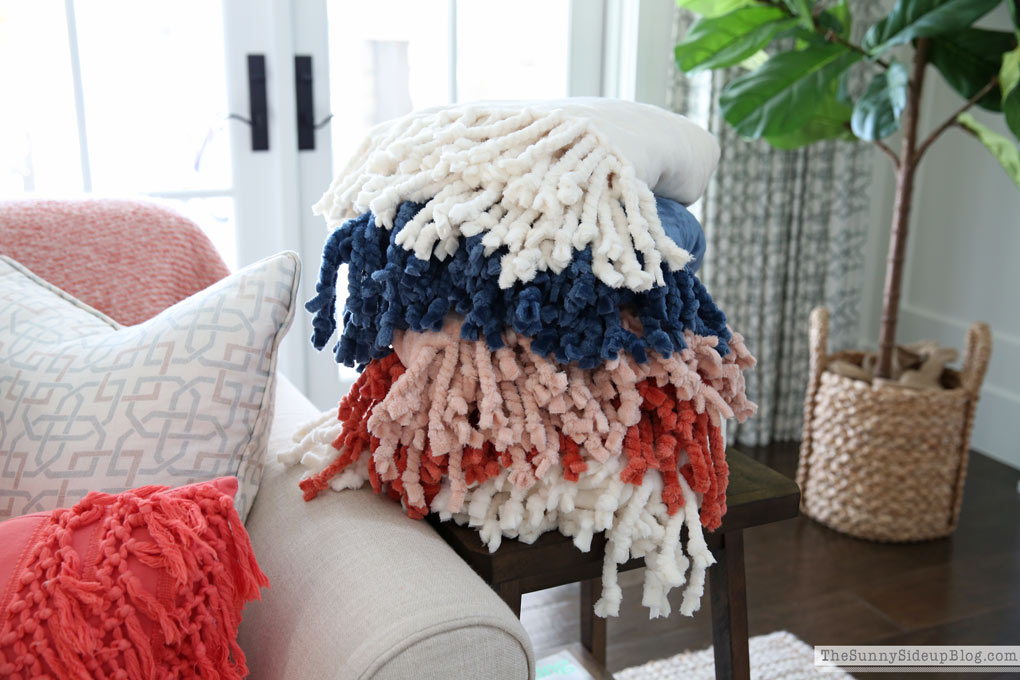 Of course my beloved Bliss throws are back.  Wouldn't be the N sale without them!  BEST gift.  I've pretty much given one to every person I know at this point. :)  They also have them available in a larger size this year.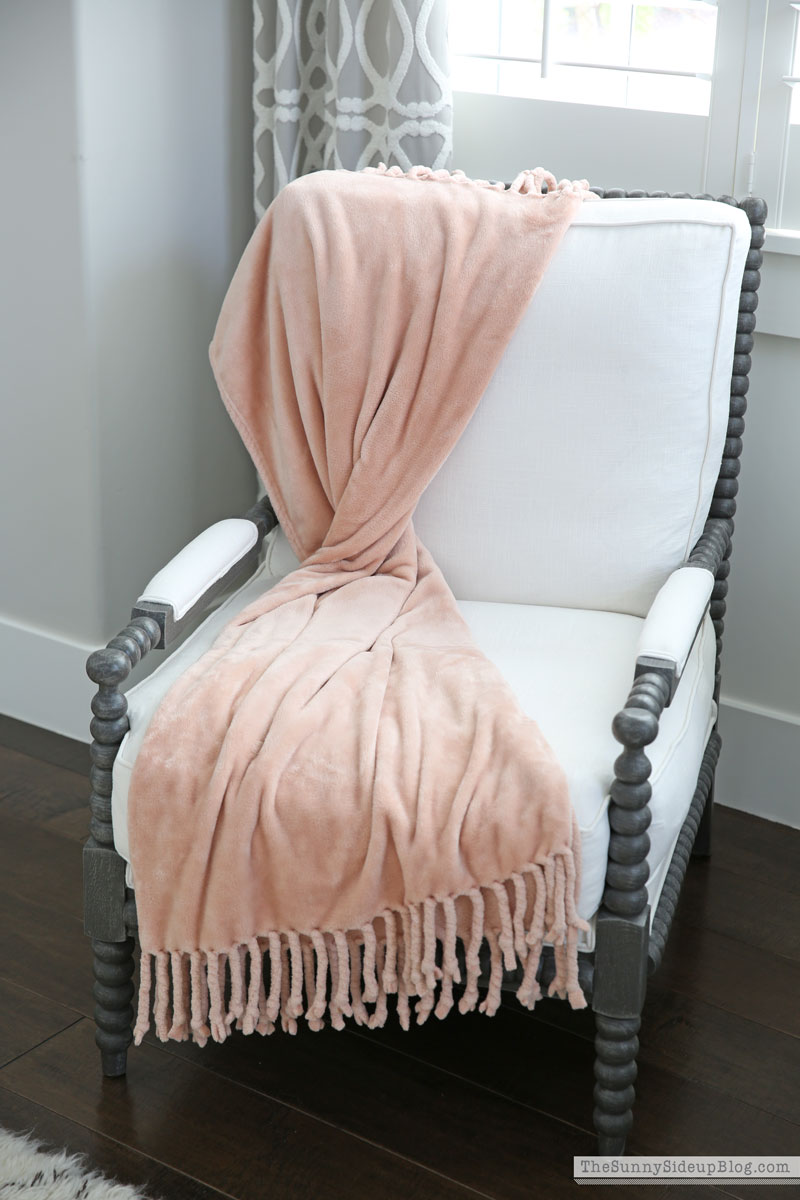 They work so perfectly with my little throw styling tip.  Remember this!?  When I'm laying a throw over the back of a chair (or in the corner of the couch) I always twist it in the middle.  Then I tuck it into the chair/couch corner.  It makes a perfect little spot for your pillow and helps create the look you want!   Like it's casually draped over the chair and looking flawless with no effort on your part whatsoever. ;)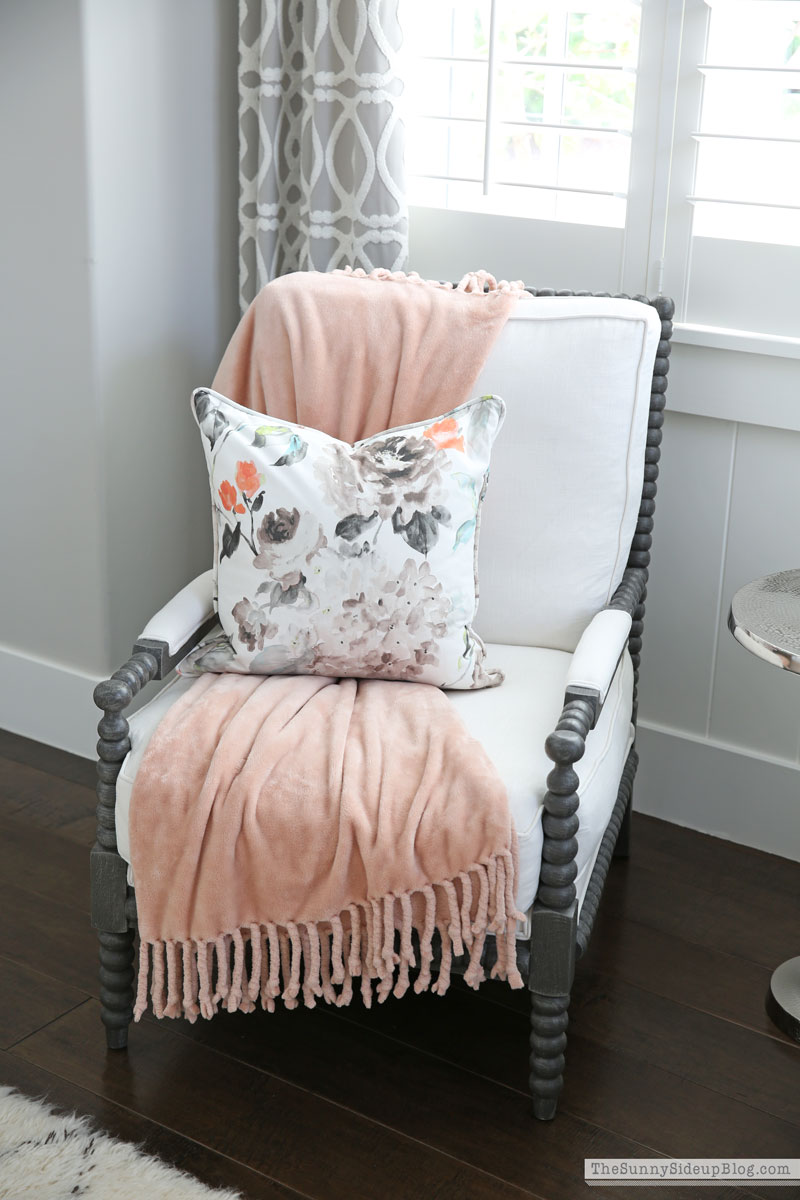 Ta-da!
I'll be back tomorrow with more N sale favorites!  In other HOME news Studio Mcgee dropped new Fall items at Target and oh my word.. so good!  I rounded up items that stood out to me below and then ordered a few things.  I'll share how I'm using them in my home soon!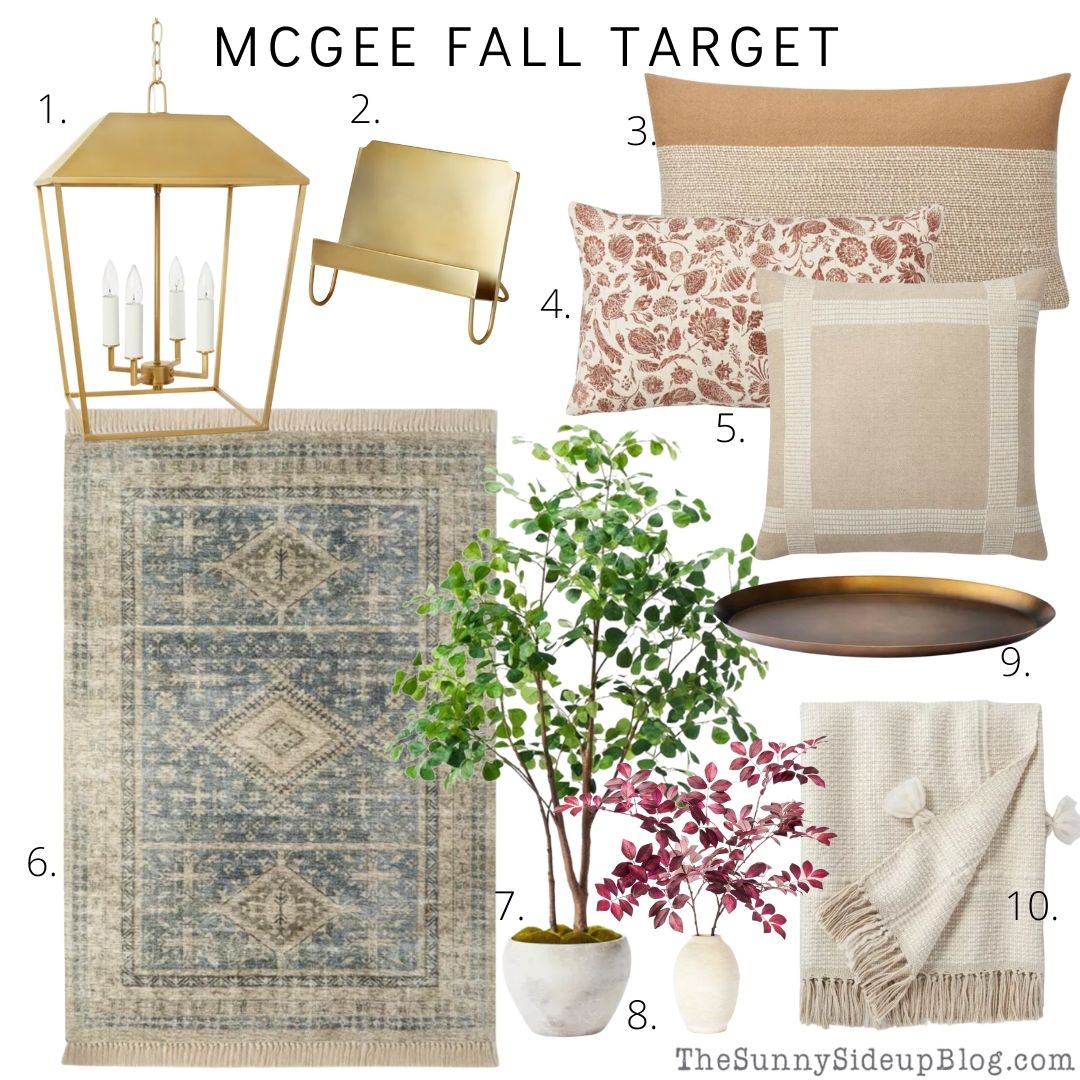 1-lantern pendant  2- cookbook stand  3-color block pillow 
4- floral print pillow  5- oversized woven pillow  6- diamond persian rug 
7- ficus tree   8-artificial branch plant   9-oval metal tray  10-throw blanket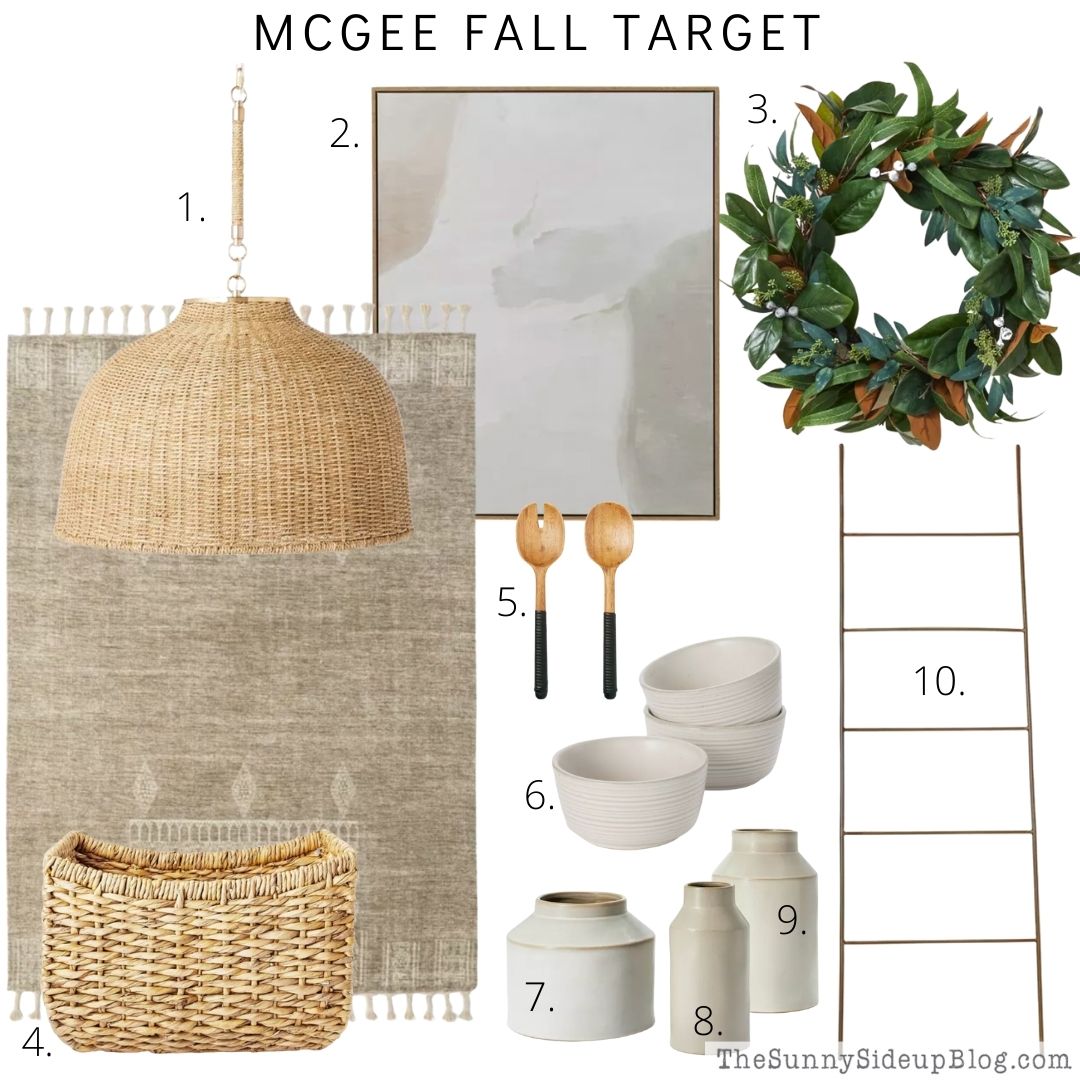 1- seagrass pendant table lamp   2- framed canvas  3- magnolia wreath
4- chunky woven basket  5-serving utensils  6-bowls 
7-ceramic vase   8-vase  9- carved vase  10- gold metal ladder
Lots of good things going on this week.  Happy Monday to you all!  If you're shopping the N sale stay tuned!
And may the force be with you.
;)
xoxo, Erin