*affiliate links used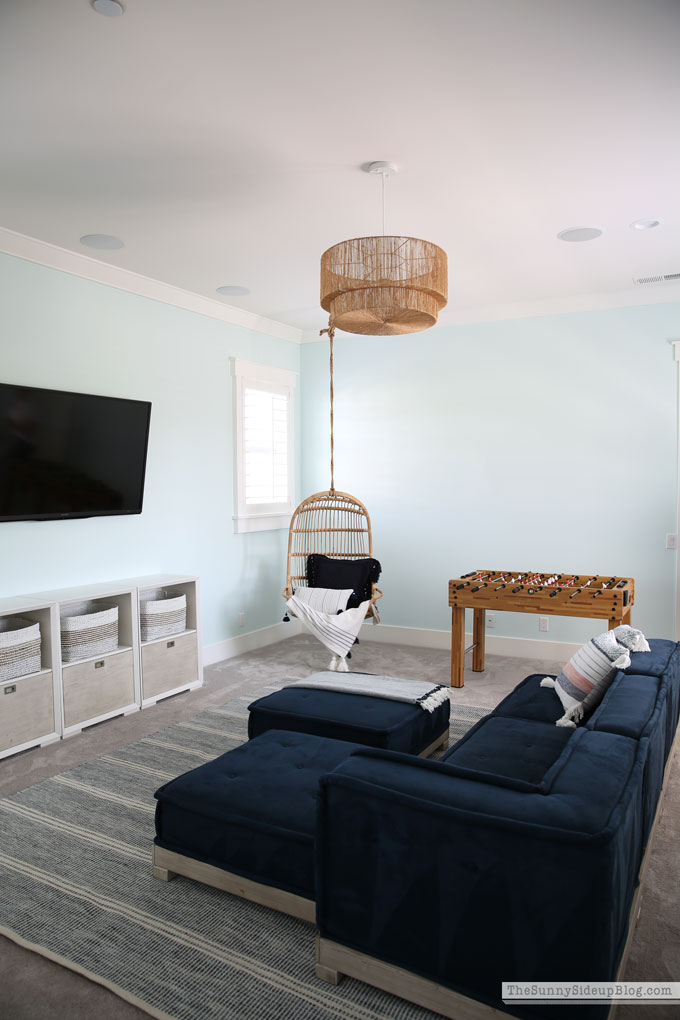 {light fixture/malta rug/couch cushions/couch base/storage unit/shimmer baskets/foosball table}
Happy July everyone!  I'm a little late with my June Amazon buys.  We have been enjoying friends and family and kids and summer and sun.  All good things.  I so hope you are doing the same and I hope you have fun plans for the weekend!
Remember my in-progress teen hang out room?  This space used to be a playroom for my kids when they were little, but it wasn't getting used much so I starting transforming it into a teen hang out.  I was off to such a good start with a cute rug, couch, additional storage and my kids' favorite – our beloved hanging rattan chair.




Then my husband made an executive decision that he and Kole needed a ping pong table.  Ummmm.. not part of the plan.  He spent some time researching different tables and finally decided this was the one.  The good news?  This room is getting used more than ever and it has become a true teen (and family) hangout because everyone loves ping pong.  The bad news?  This table takes up our whole room!  No need for a rug.. no room for the couch.  I had this space decorated so cute in my head!  But to be honest I'm glad I never finished decorating it the way I originally had planned.  This set up doesn't look as cute, but it's much more practical.  This room is a mess right now (I snapped these pics quick with my phone after we set up the table) so I'll share it when I get things put together.  I'm going to add some things to the walls and get it semi decorated.  Debating new paint.  On to plan B!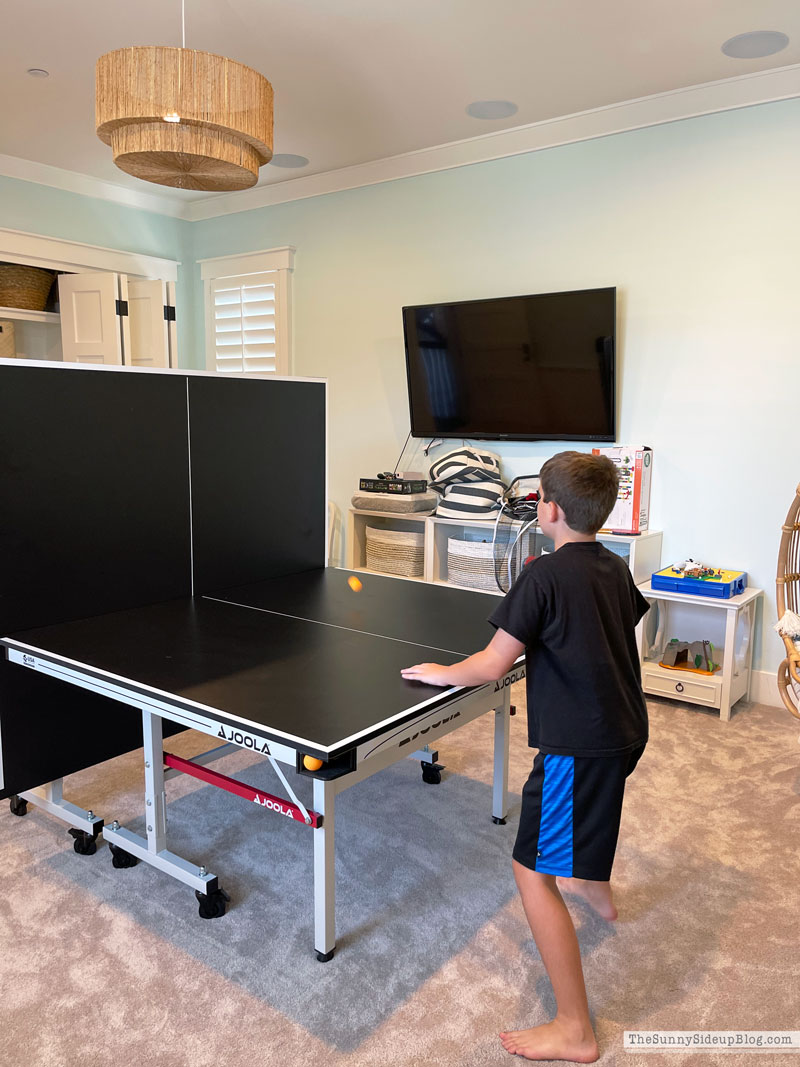 Another bonus with this ping pong table is that you can easily set it up so that just one person can play.  It has been keeping Kole entertained for hours!  Which in my book is priceless. :)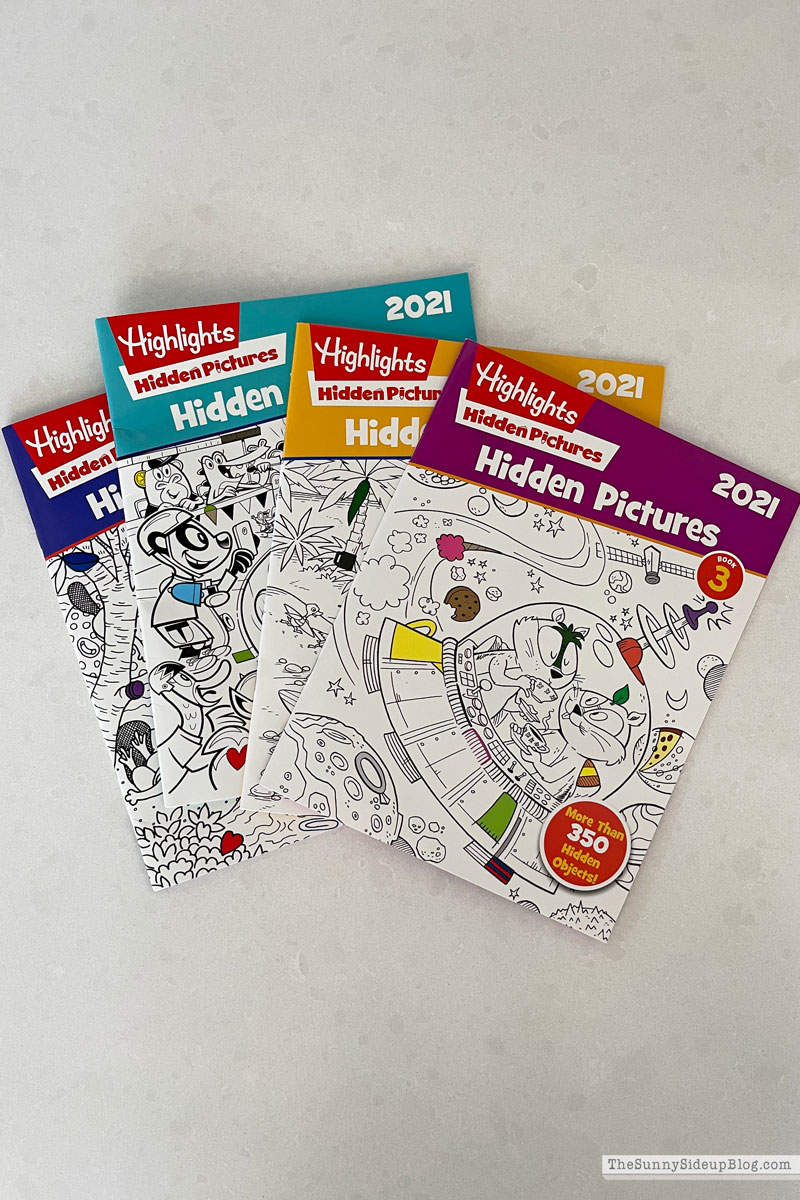 This is another Amazon purchase that helps me keep Kole entertained.  He has always loved hidden pictures and this 4 book set is great.  I love things like this for when we travel or after we have been out in the sun all day and just need some inside quiet time.
I picked up another bottle of my favorite tanner this month.  I've tried several self tanners and this is my favorite because you can so easily see exactly where you're applying it and how dark it's going to look.  It looks natural and is so easy to blend if you have the mitt!  A summer staple for me.
I mentioned that my favorite storage bags for pillows were back in stock so I picked up a couple more.
Also my jewelry organizer came!  I love this because I wear a necklace almost every day and this is such an easy way to keep them from getting tangled when I travel.  There are also more pockets for bracelets or a watch and places for your rings and earrings.  I have a thing for letter necklaces (I'm sure you've noticed by now!) so most of my necklaces are a little mini "e."  Below are favorites!  I have them all but one and it's on my wish list.  Necklaces like this are one of my all time favorite gifts to give and I love seeing my friends wearing their letter necklaces too. :)

I shared other travel favorites (including my favorite make-up bag above) in this post but I forgot to share my favorite travel duffel bag.  (Not Amazon but it matches my Amazon travel accessories perfectly!)  I bought a pink and black Luca duffel for me and Kenny for Christmas last year and we have been loving them!  So many pockets for all the things and they are just soft and comfortable and easy to carry and attach to larger luggage.  I have this backpack on my wishlist for next Christmas.  (I like the duffel for car travel but want the backpack for when we're flying.. nice to have your hands free in the airport with kids!)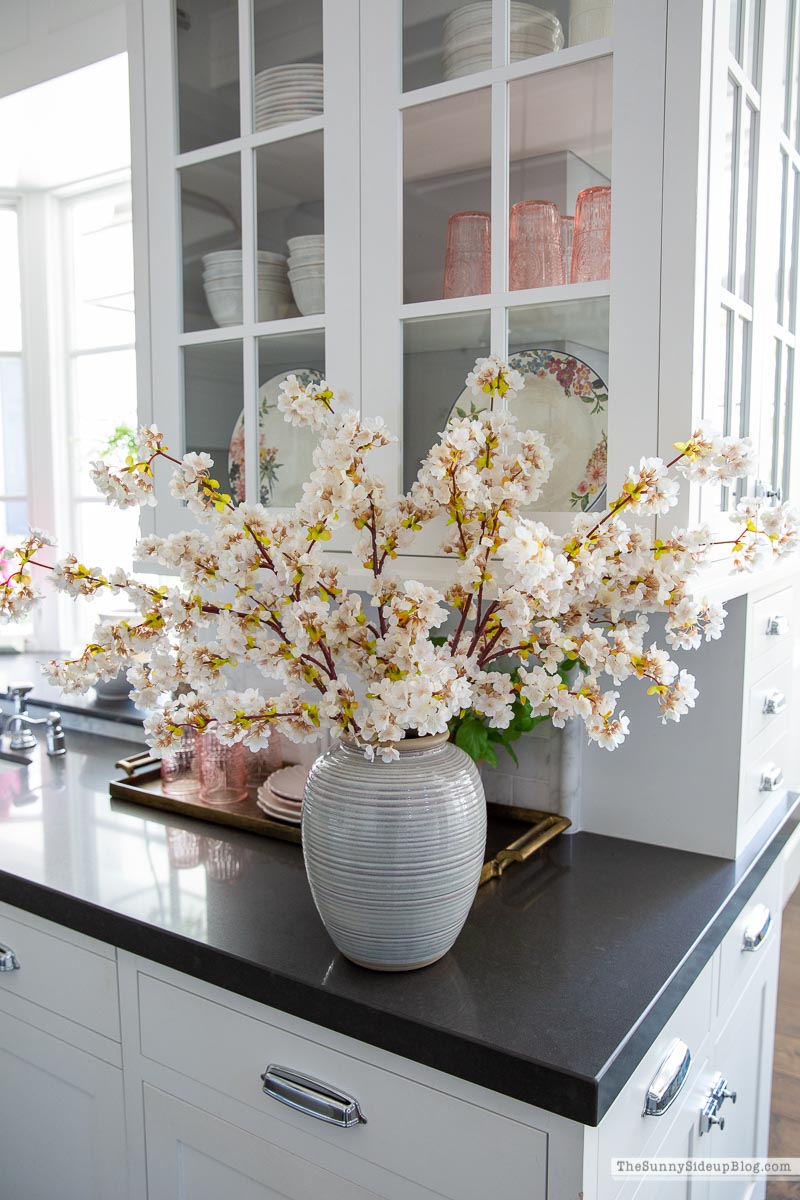 My faux cherry blossom branches arrived and I have to say.. I'm impressed!  I thought there would be a major difference between these and my more expensive faux branches but they look VERY similar.  The main difference is that these branches are a little smaller and if you look up close at the brown branch it doesn't look quite as real.. but SO close and the blossoms are very realistic!  They come in a set of 3 and I ordered 2 sets so this is 6 branches total.  Perfect for most vases.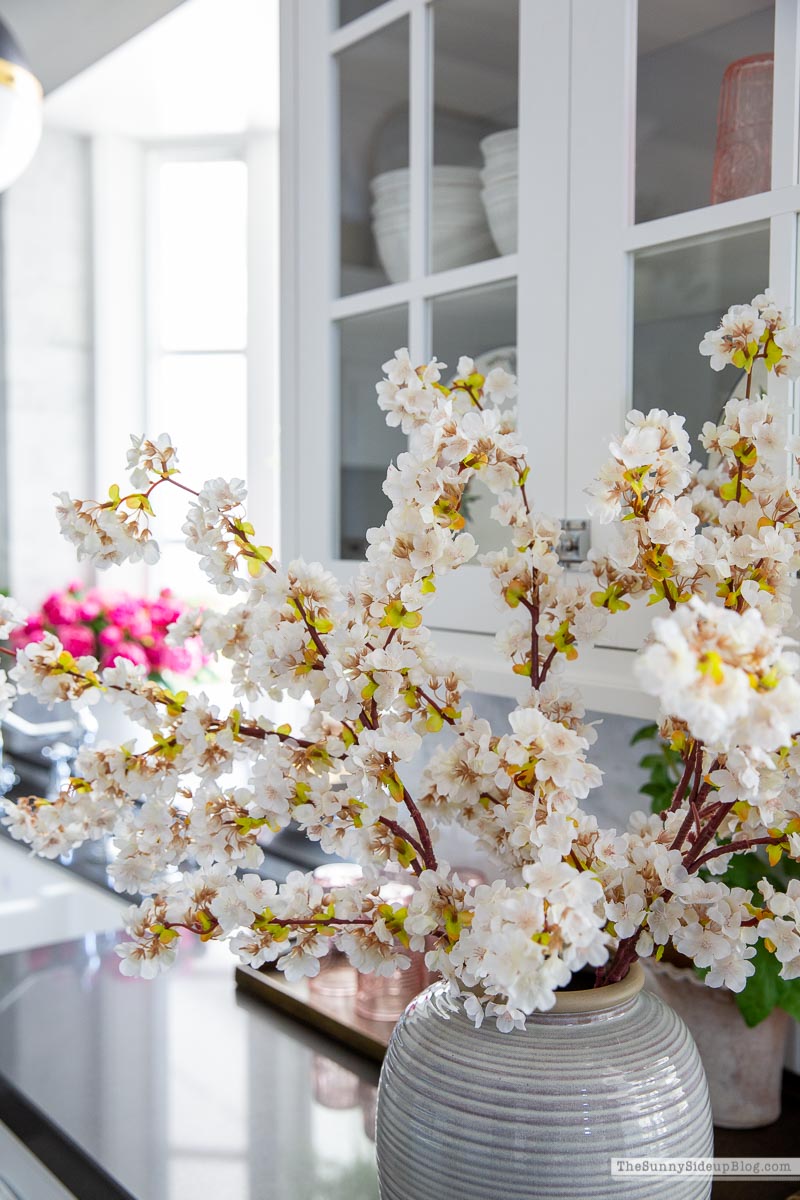 Here is a closer look.  Impressive right!?  Amazon SCORE.
Below is everything we bought and loved from Amazon in June!  I've been on such a travel accessory kick I ordered two new sets of packing cubes to try.  I've had some for years but don't love them.  I ordered this set and this set and will report back with my favorite.  We also picked up a fun swim tube for the pool, another small backpack (Addison loves her so much I got one for me and El to share), jumbo hair rollers El wants to try, and this kitchen sink/counter squeegee that is amazing for cleaning up food/spills.  I've been using it mostly in my farmhouse sinks to help guide food into the drain.
That's a wrap on my Amazon favs.  Enjoy the holiday weekend!  Party like it's 2021. ;)
1- highlights book set    2- jewerly organizer case   3- cherry blossom branches 
4- tan mousse  5- packing cubes   6- pool float   7- leather backpack 
8- jumbo size hair roller set   9- ping pong paddles  10- indoor table tennis 
11- kitchen sink squeegee  12- storage bags 
xoxo, Erin