Sharing a round up of recent summer favorites!  Lately I've been obsessed with all things BLUE and RATTAN.  Don't those two things just scream summer time!?  I've been gravitating to them so much!  I decided to pull some of my favorites together to share with all of you and ended up doing some major on-line shopping myself (seriously the weekend sales have been insane the past few months!).  I ordered this cute gingham skirt for the 4th and this beautiful rattan wrapped stool.  I have my eye on this Cane drink ware collection and can't wait to try on this cute white tie front shirt along with several other items in the collage below!  I pulled some beautiful pillows together for a fun summer arrangement to share and now I want to also buy the couple I don't already own!  I seriously get into so much trouble finding good deals for all of you.  Just ask Kenny how much he loves my weekend sale posts.  Ha.  Happy Father's Day babe!  You're going to love this new rattan bowl.  We'll share it! ;)  Speaking of Father's Day.. wishing the best ever to all of the amazing dads out there!  Below my collage are some personal pics I rounded up.  I teared up going through them today!  So grateful for my dad and the dad Kenny is to our kids.  I went a little picture happy going down memory lane so I'm apologizing in advance for a more personal, sappy post.  Feel free to skip it if you too hear my husband singing "A Whole New World.." ;)
*affiliate links used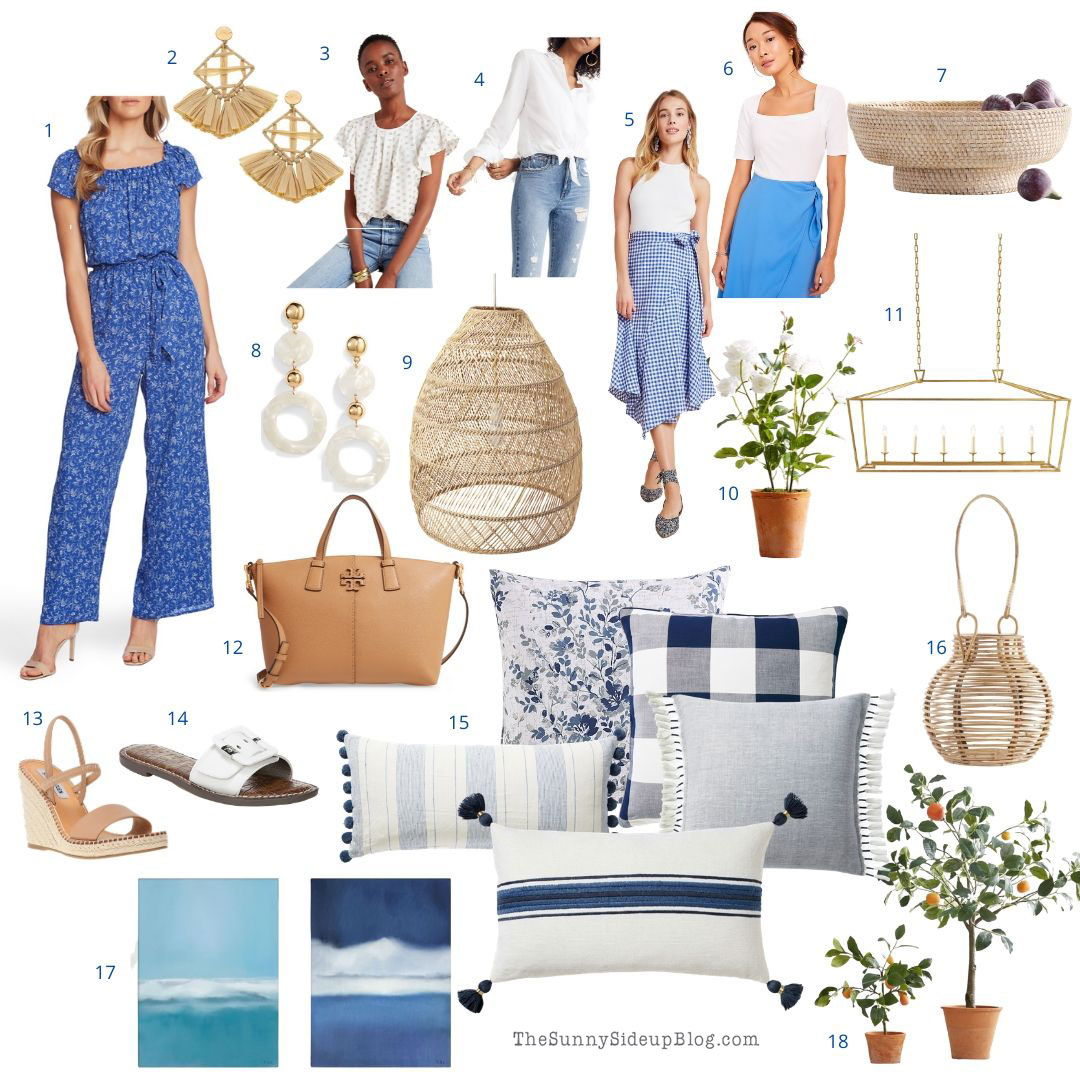 1 – Square Neck Jumpsuit  2 – Calista Statement Earrings  3 – Shimmer Blouse  
4 – Tie Front Shirt  5 – Gingham Midi Skirt  6 – Square Neck Tee
7 – Rattan Bowl  8 –  Ring Drop Earrings  9 – Bell Pendant  
10 – Faux White Roses  11 – Kentfield Long Pendant  12 – Tory Burch Leather Satchel
13 –  Espadrille Wedges  14 – Granada Slide Sandal  
15 – Floral Navy – Gingham Navy – Pom Navy – Topanga Navy – Stripe Tassel
16 – Lanterns  17 – Wall Art  18 – Faux Citrus Trees
A few pics of me and my dad.. :)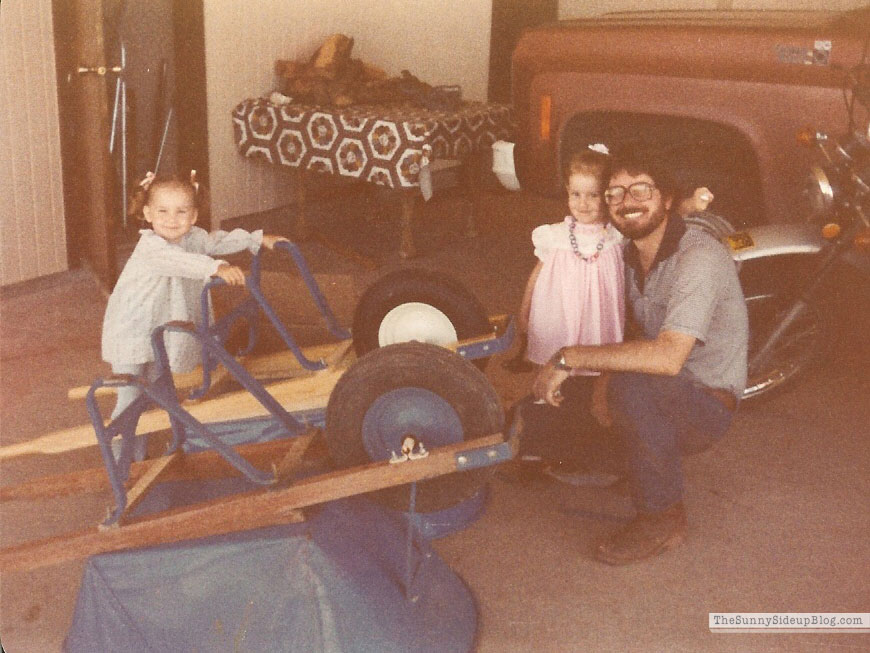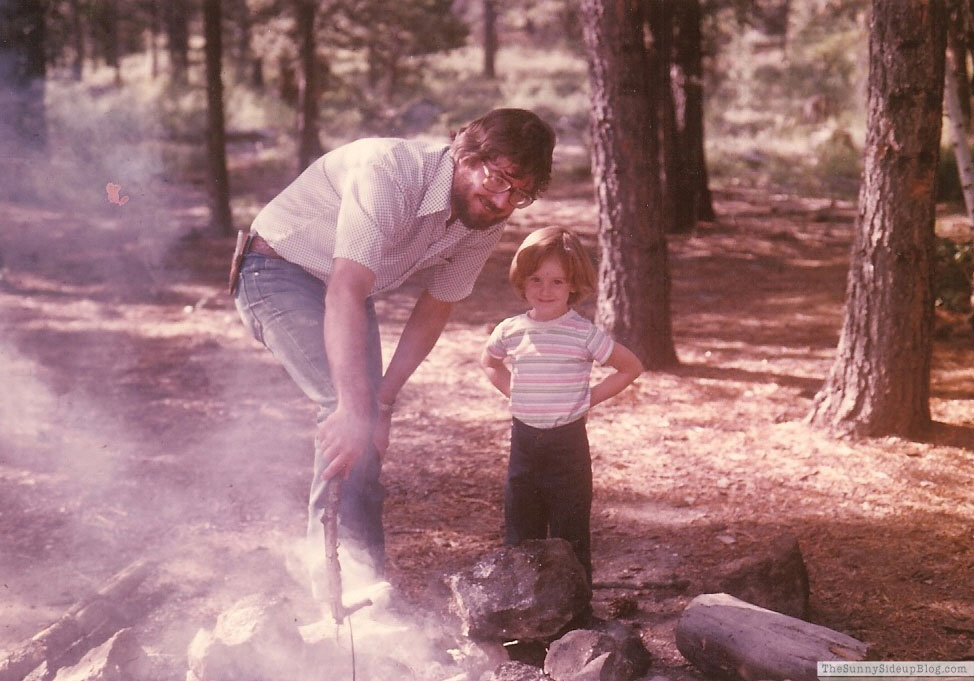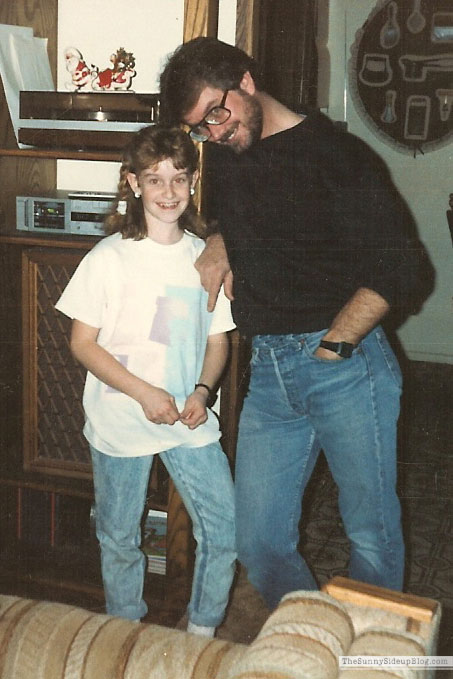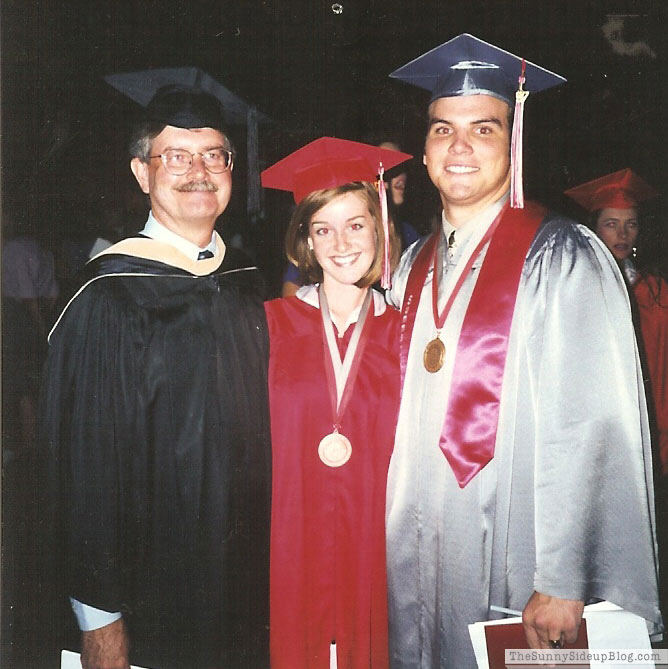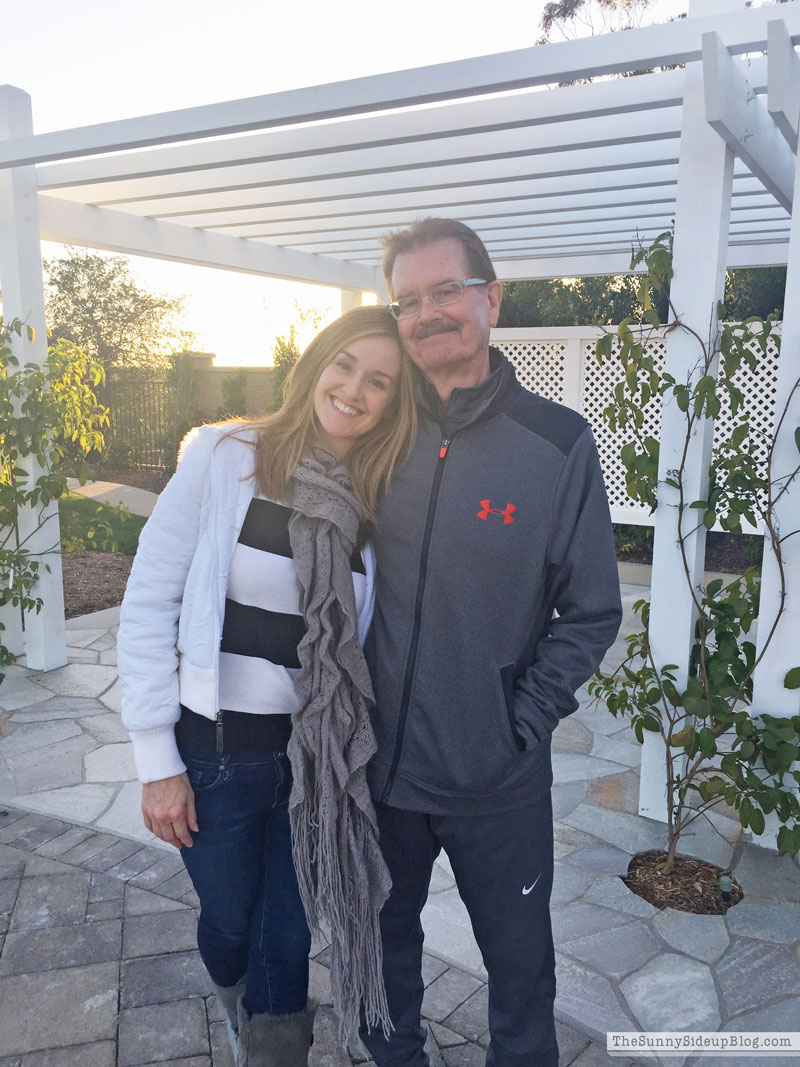 My mom and husband both give me a hard time because I pretty much worship my dad.  He can do NO wrong in my eyes.  My mom will laugh and say "your dad's not perfect you know Erin!"  Kenny will laugh and say "I know I'm not your DAD" (emphasis on DAD).  But here's the thing.  My dad IS perfect.  He is smart and funny and kind and calm and hard working and the BEST listener.  (Addison refers to her grandpa as "a great listener in a family full of talkers."  Ha.  TOO true!)  He taught me all of life's most important things: how to load a dishwasher, how to shoot a bow and arrow, how to drive (this was rough), how to hang a gallery wall, how to understand Algebra 3 (this was even more rough), how to mow a lawn, how to work hard, how to show respect, how to have empathy, how to treat others, how to find gratitude even in hard situations, how to balance a checkbook – ok dad.. we maybe could have focused on that one a little longer.. ;)
Happy Father's Day dad!  I am forever grateful and so proud to be your daughter.  You always have been and always will be perfect in my eyes!  Except for that one time you grounded me for moving and destroying the bunk beds you made.  Harsh.  They really would have looked better on the other side of the room.  We can debate this further the next time we chat.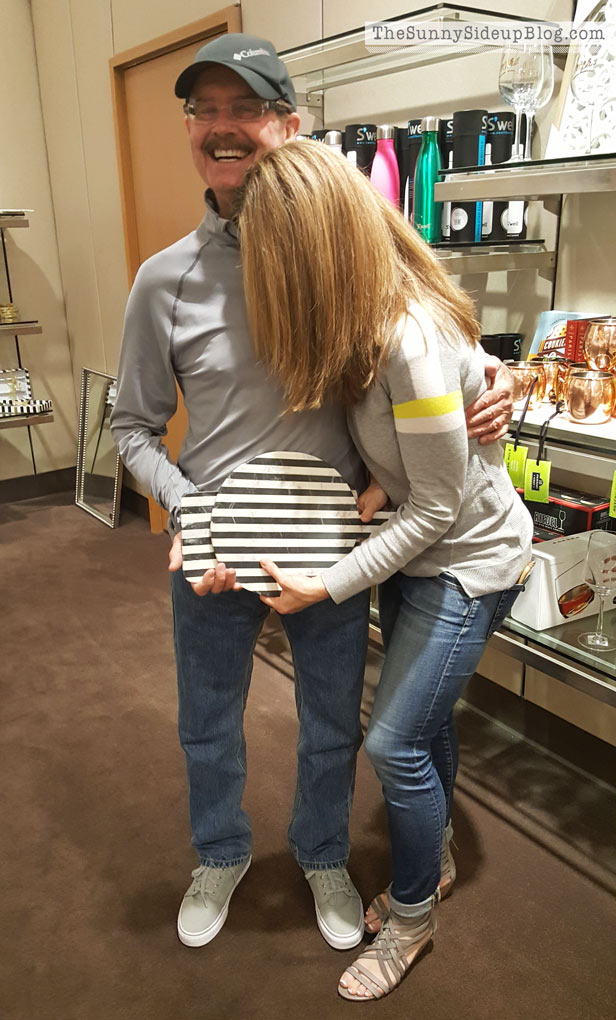 I was looking for pics of my dad and came across this one and laughed remembering this shopping trip!  Typical afternoon with my parents I wrote about at the end of this post.  Dad it's time for another Nordstrom trip!  Wear your good belt. ;)
And to my sweet husband on Father's Day… THANK YOU.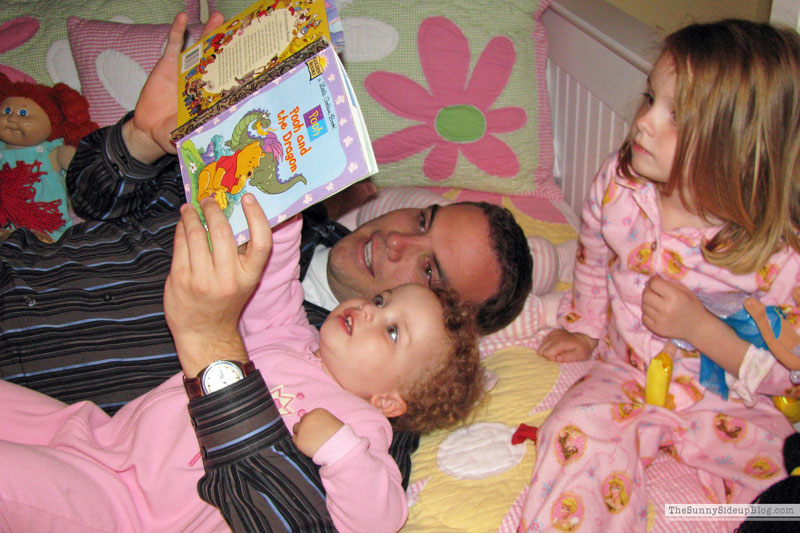 For all of the stories you've read.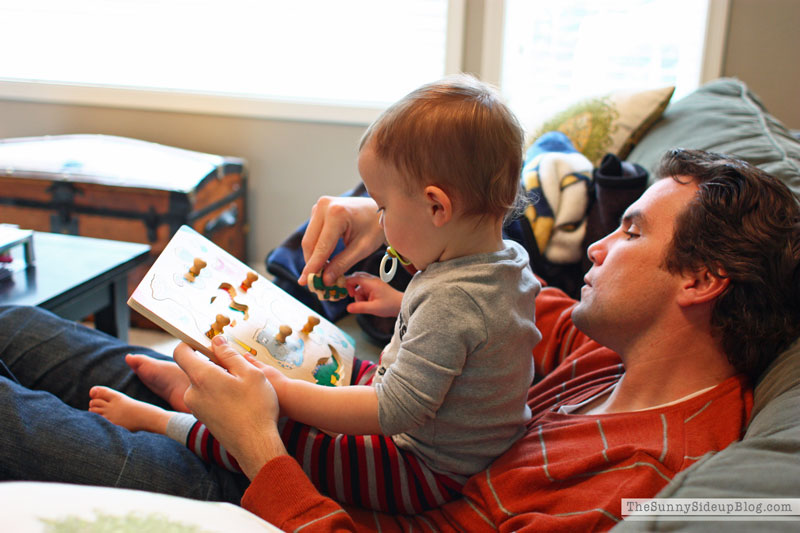 For all of the puzzles you've helped put together.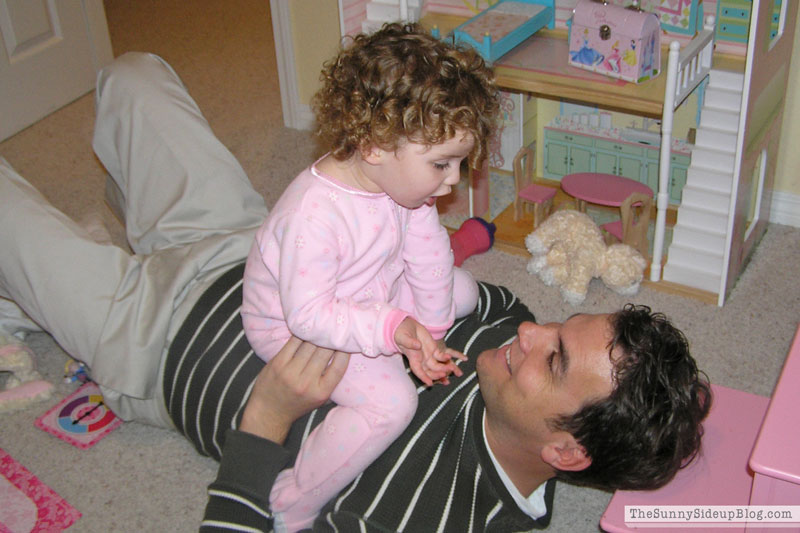 For all of the deep, important conversations.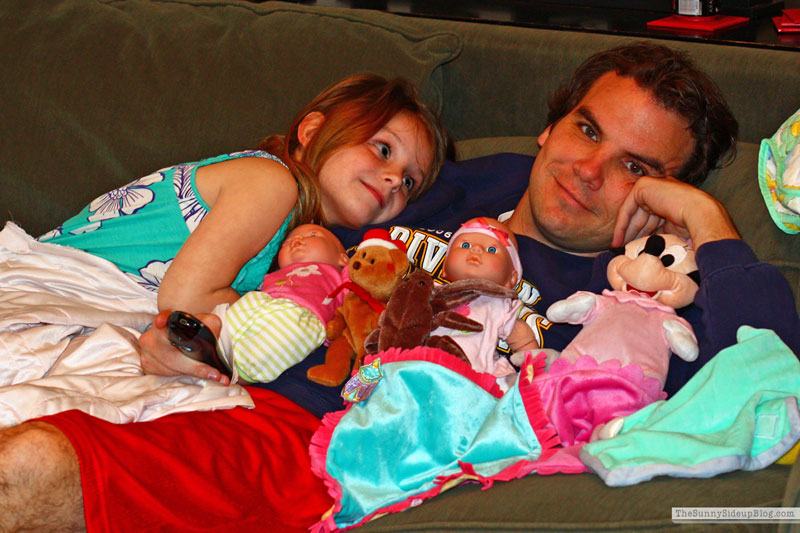 For all of the time spent playing house and dolls and legos and trucks and having tea parties.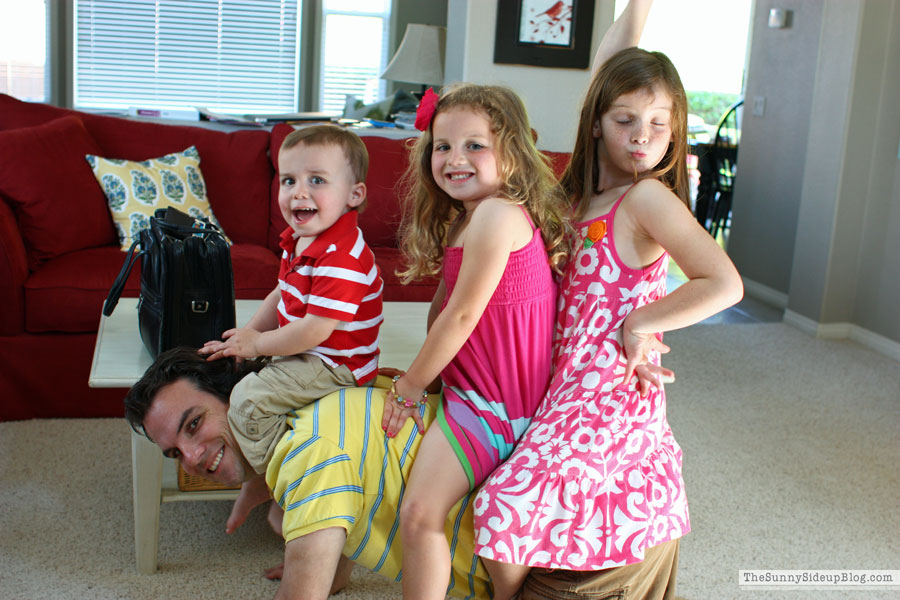 For constantly being such a good sport.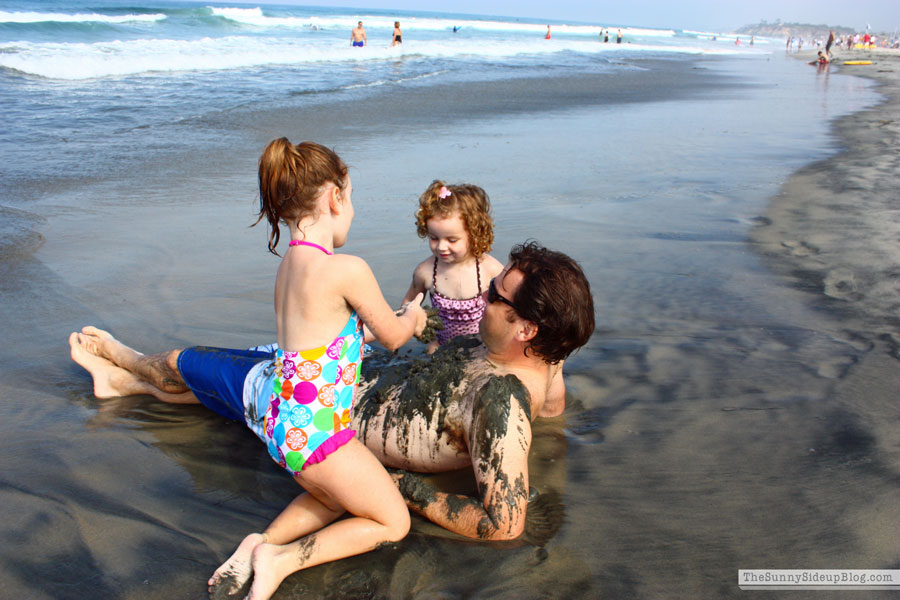 Over and over and OVER again.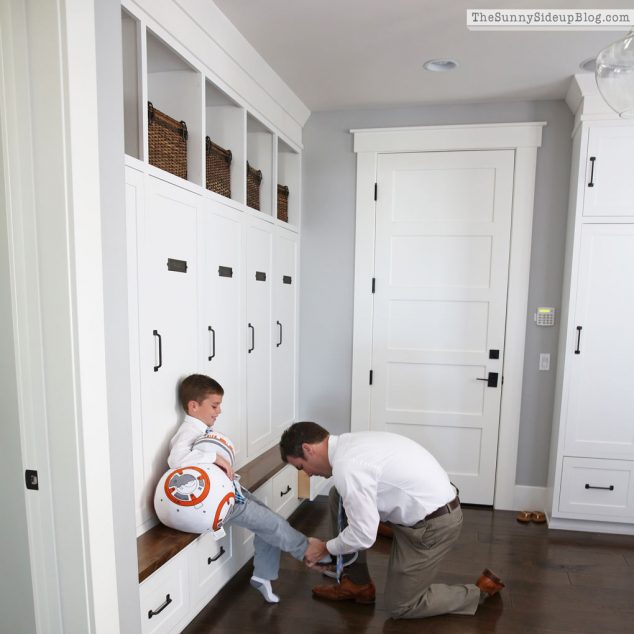 For always being there to help with whatever is needed.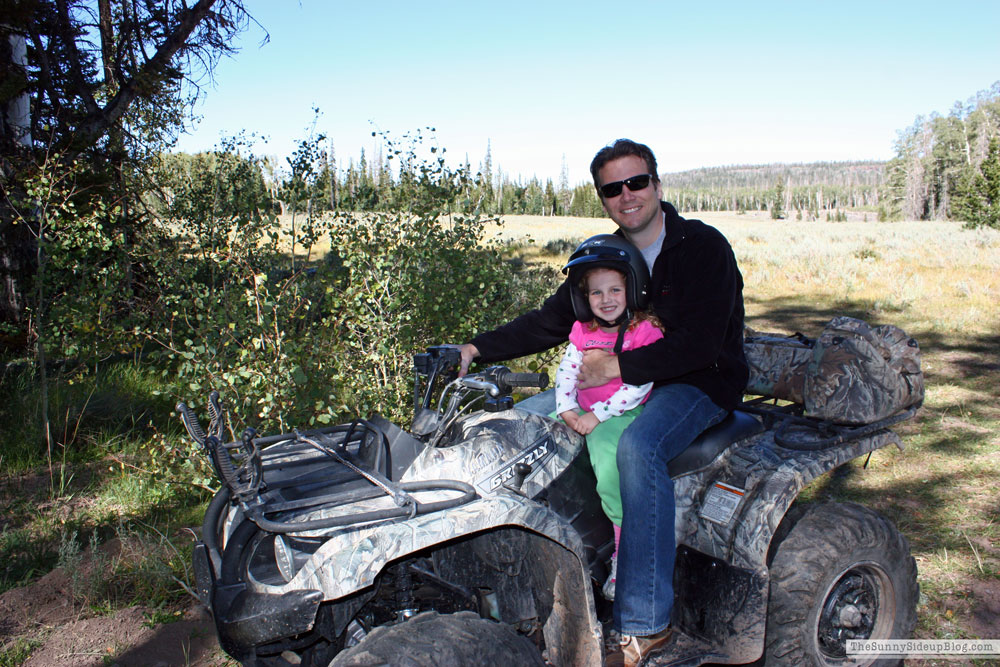 For sharing your love of nature and the great outdoors.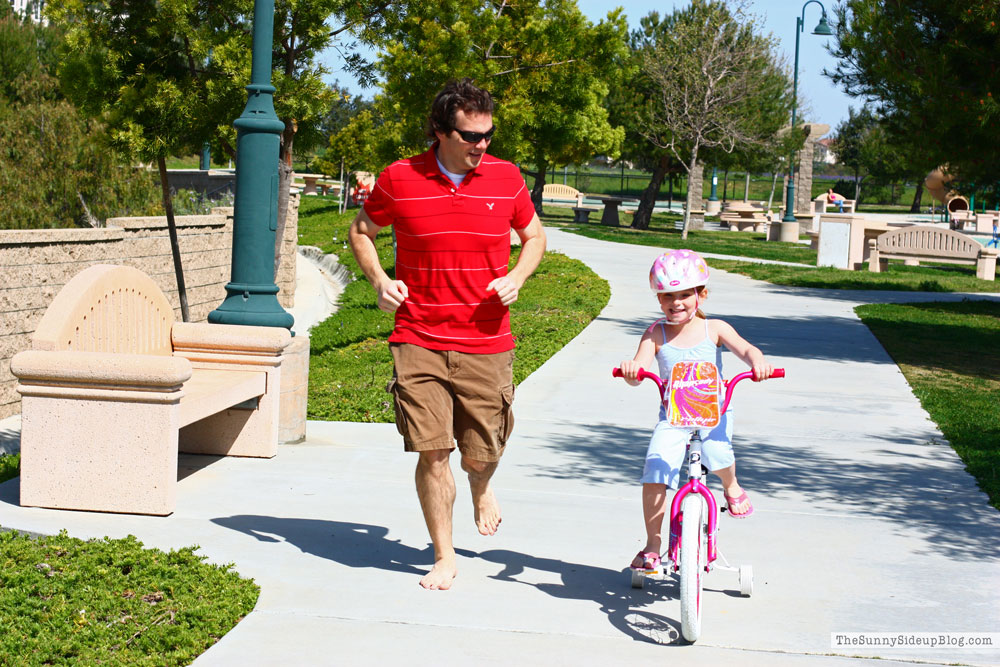 For teaching all of the important life skills.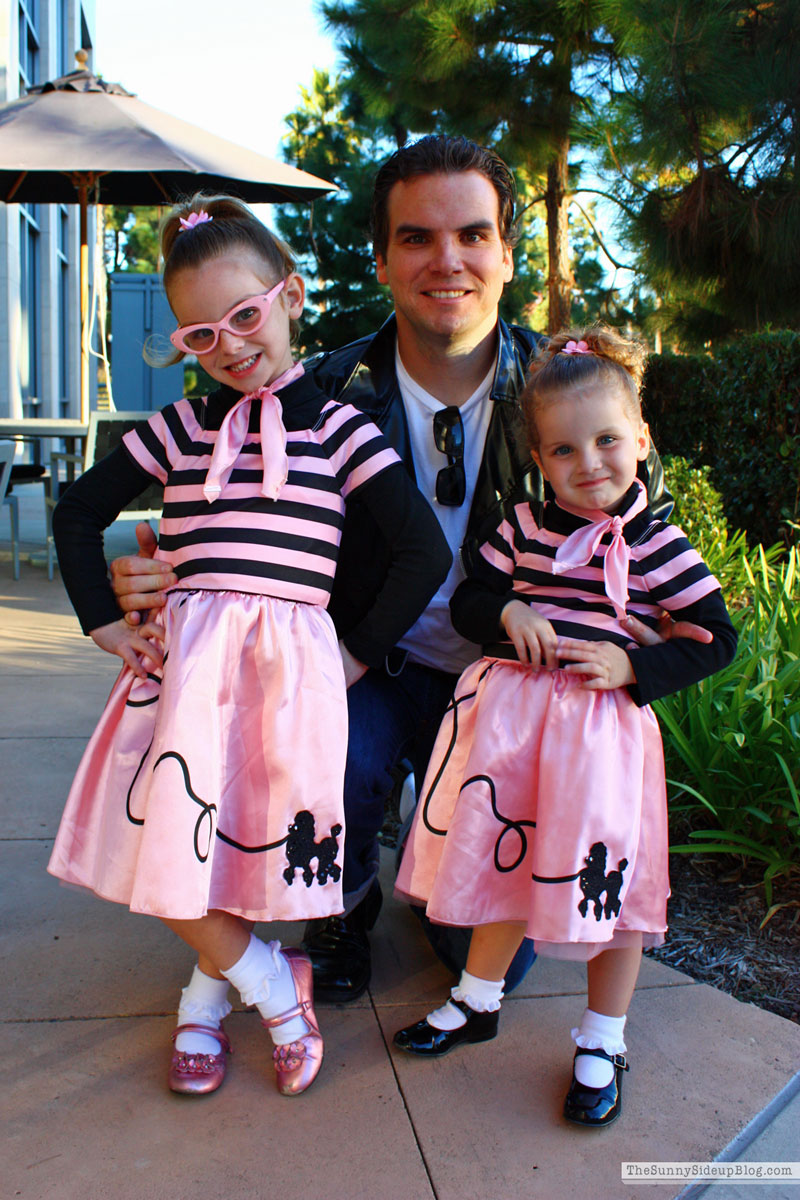 For ALL of the Halloweens.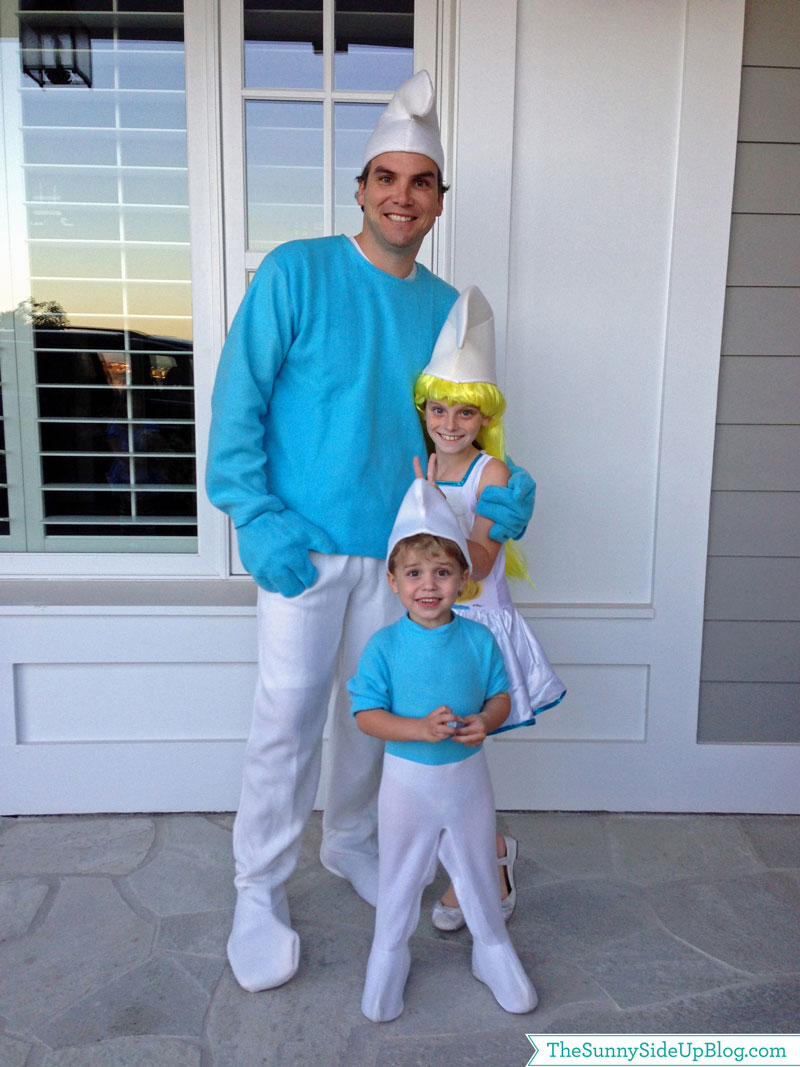 For SO many silly costumes you wear just to see smiles on 3 kids' faces.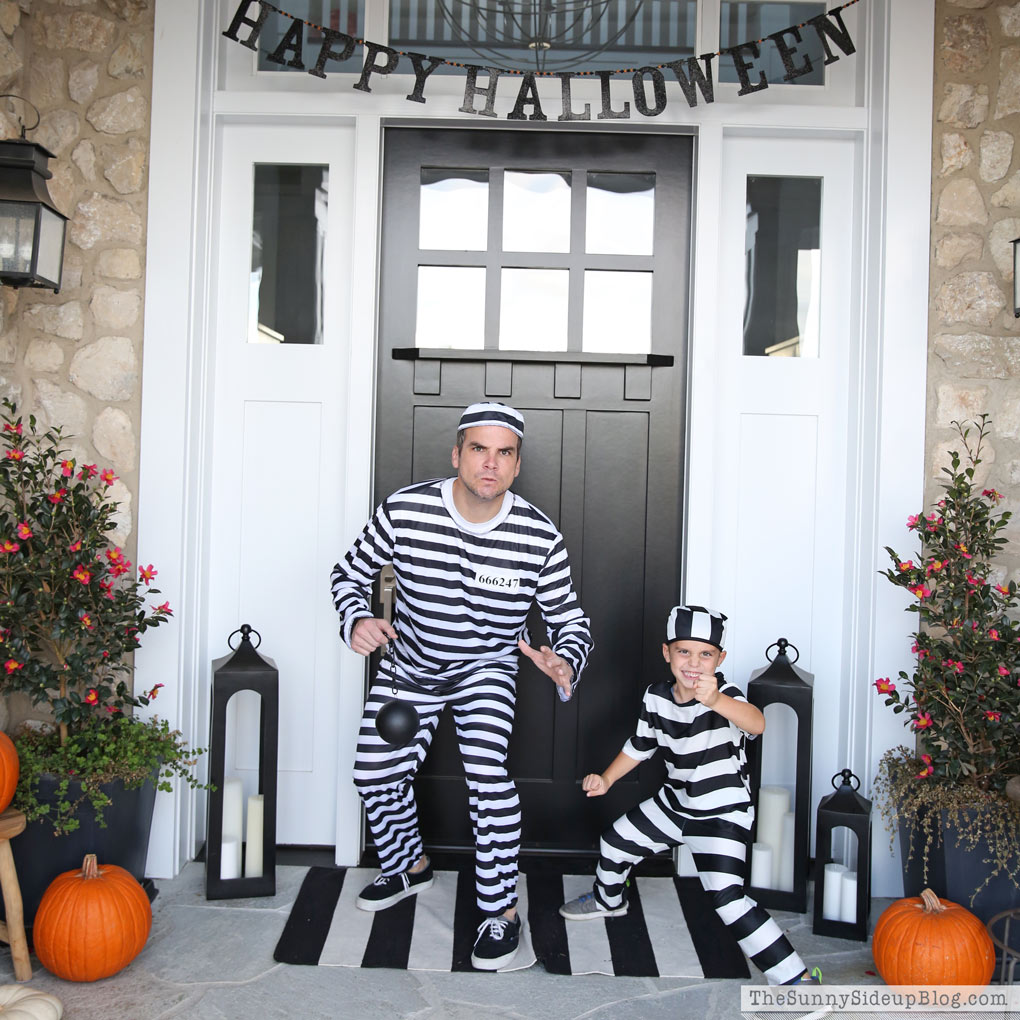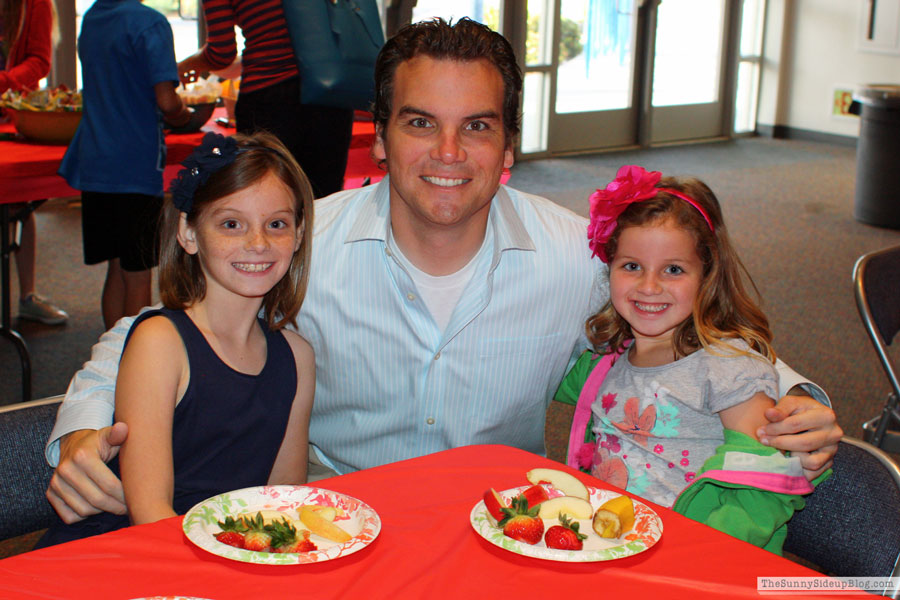 For helping with all of the homework and going to all of the school events.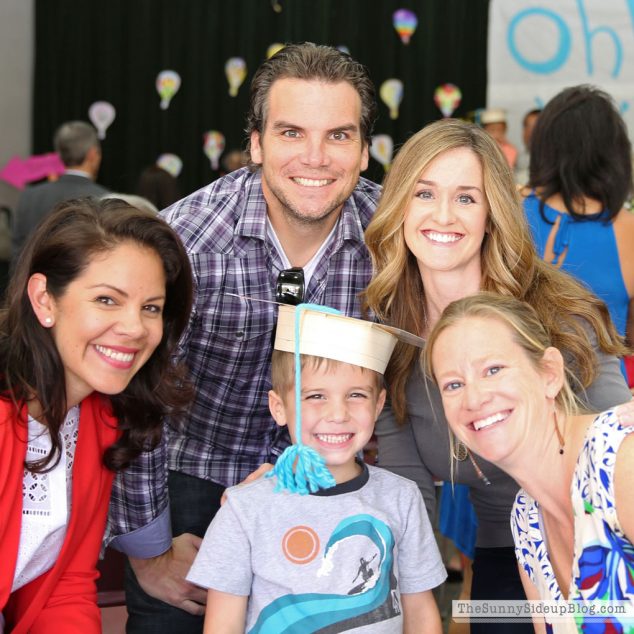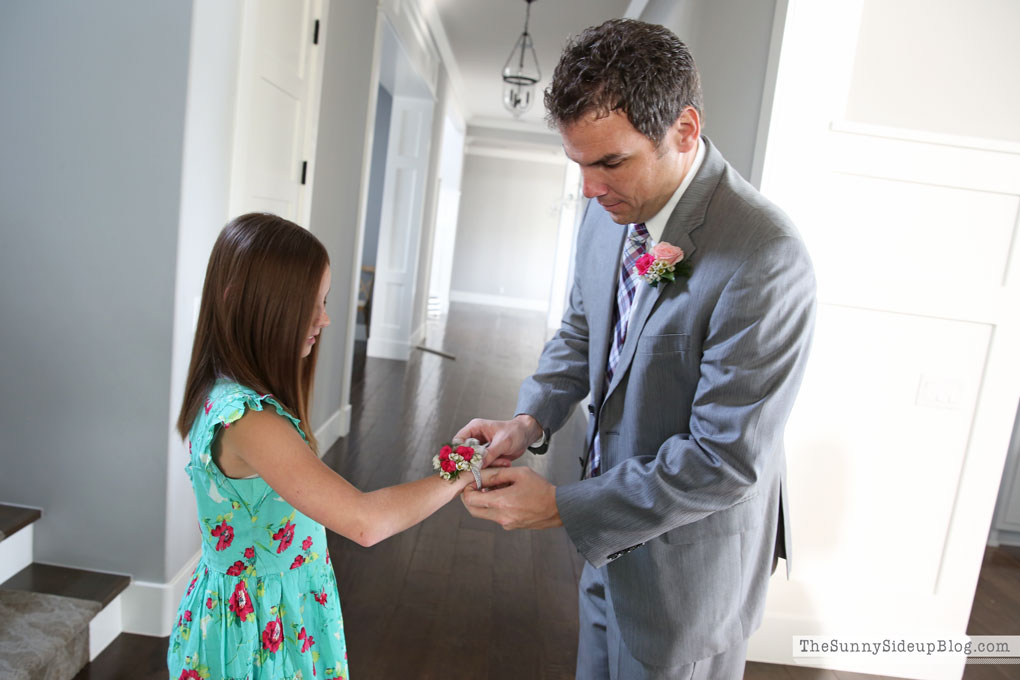 For making special nights even more special.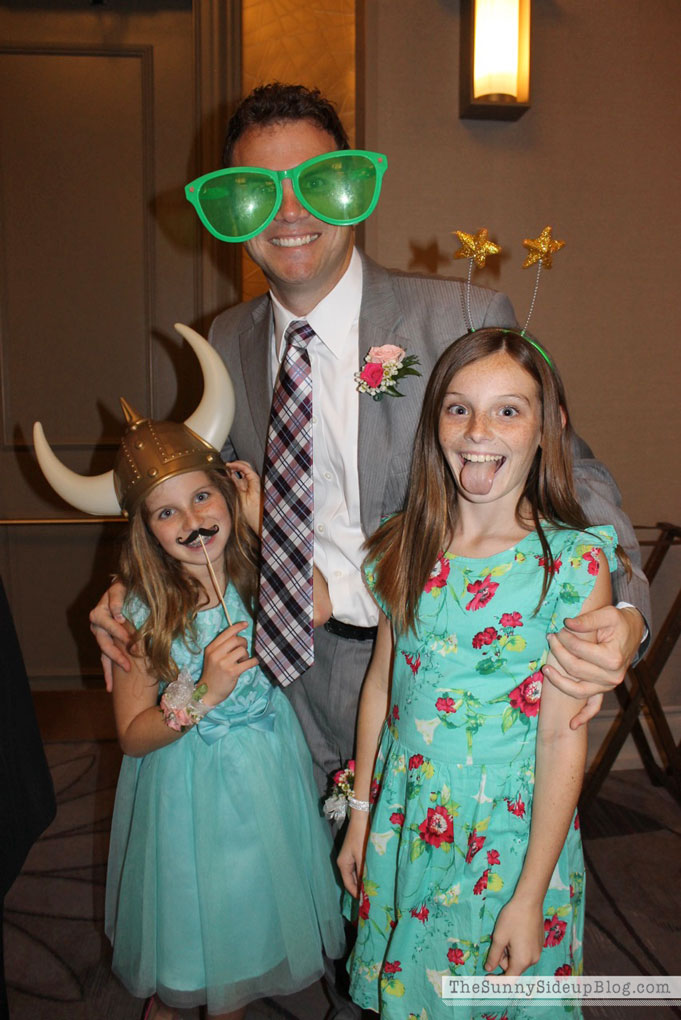 For ALWAYS making them laugh.  Nobody makes them laugh like you do.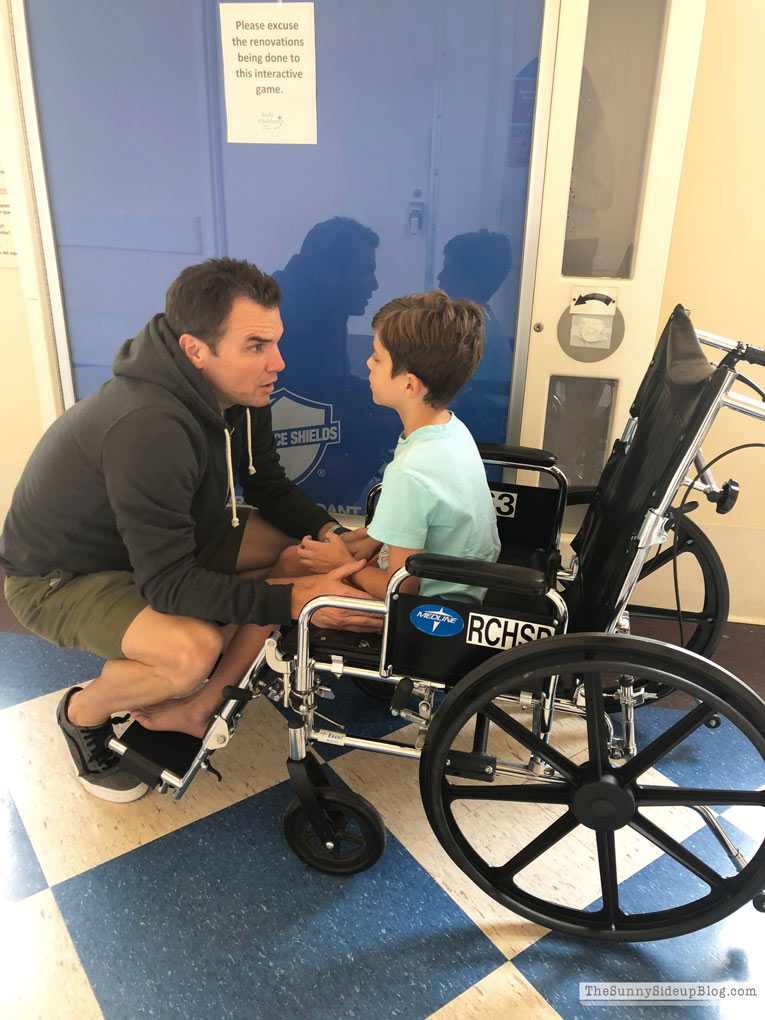 For comforting them when they are sad or scared.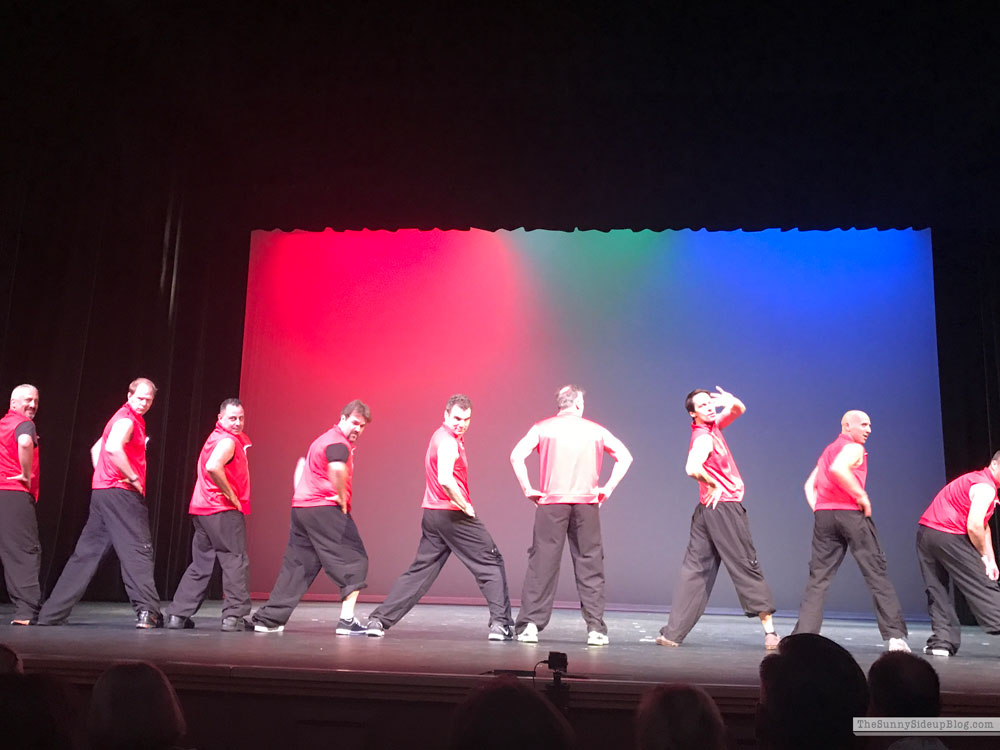 For sitting through so many plays and dance performances.  And even starring in some of your own. ;)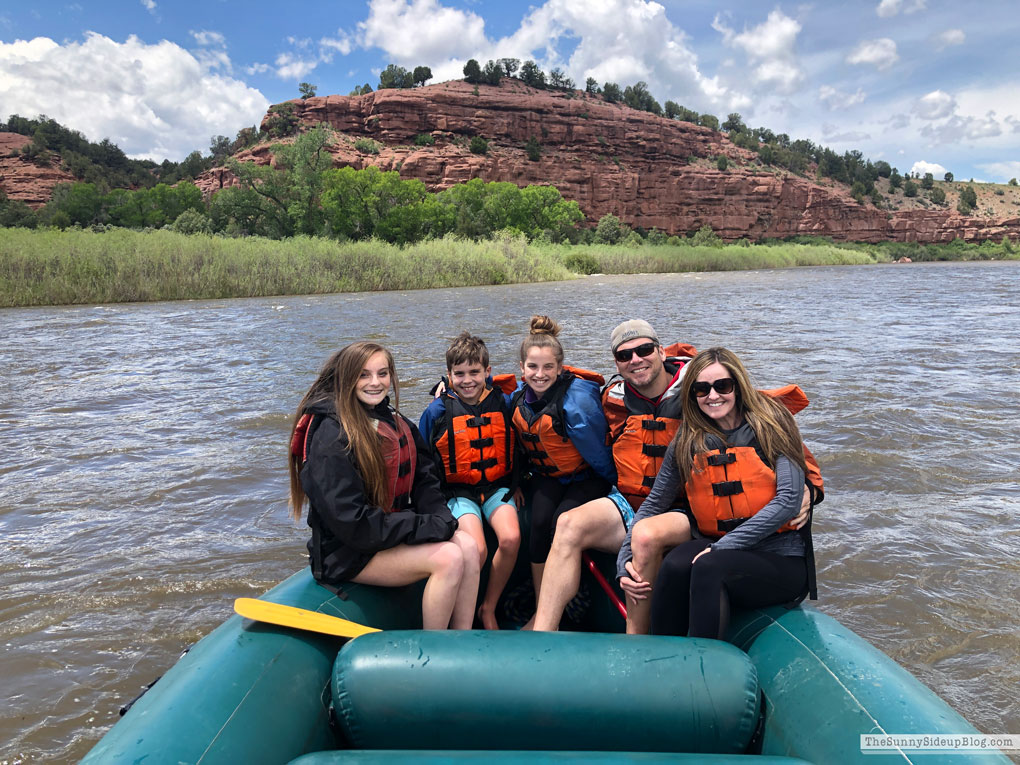 For always planning our family vacations.  You are the BEST vacation planner.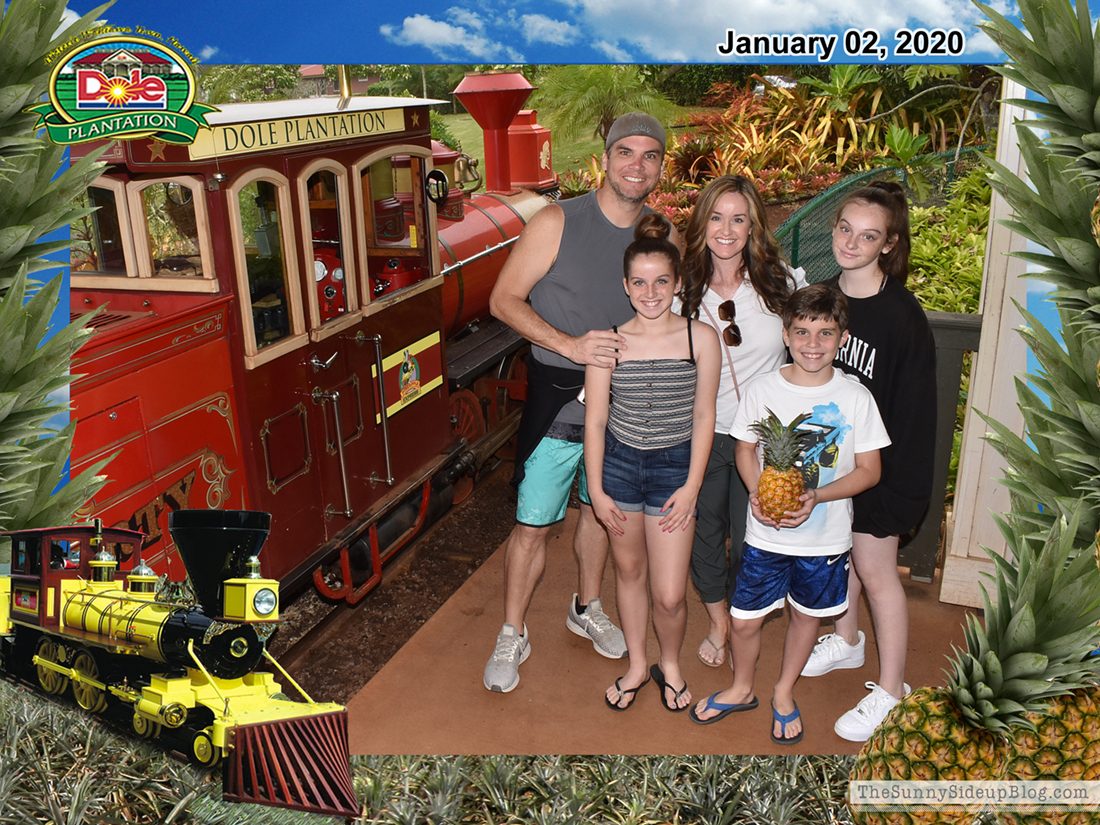 For always working so hard to provide for our family and for also prioritizing time off to spend with us.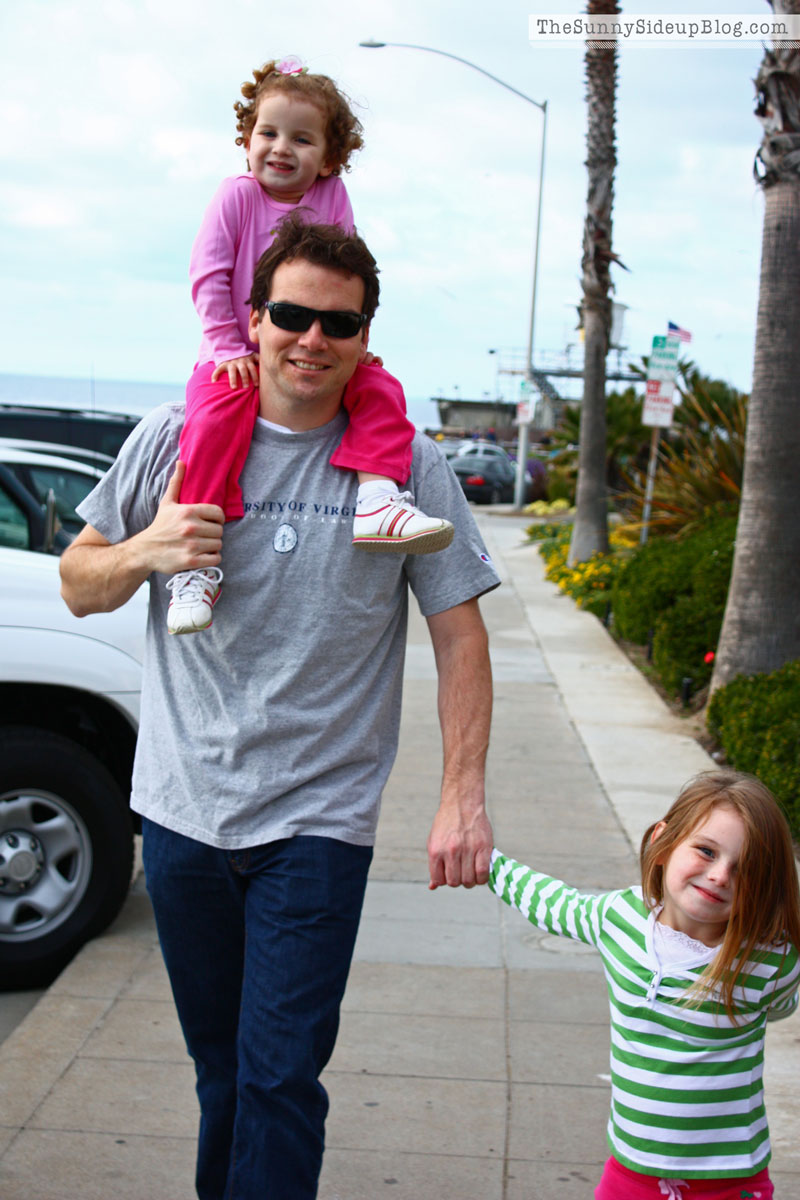 For holding their hands every step of the way.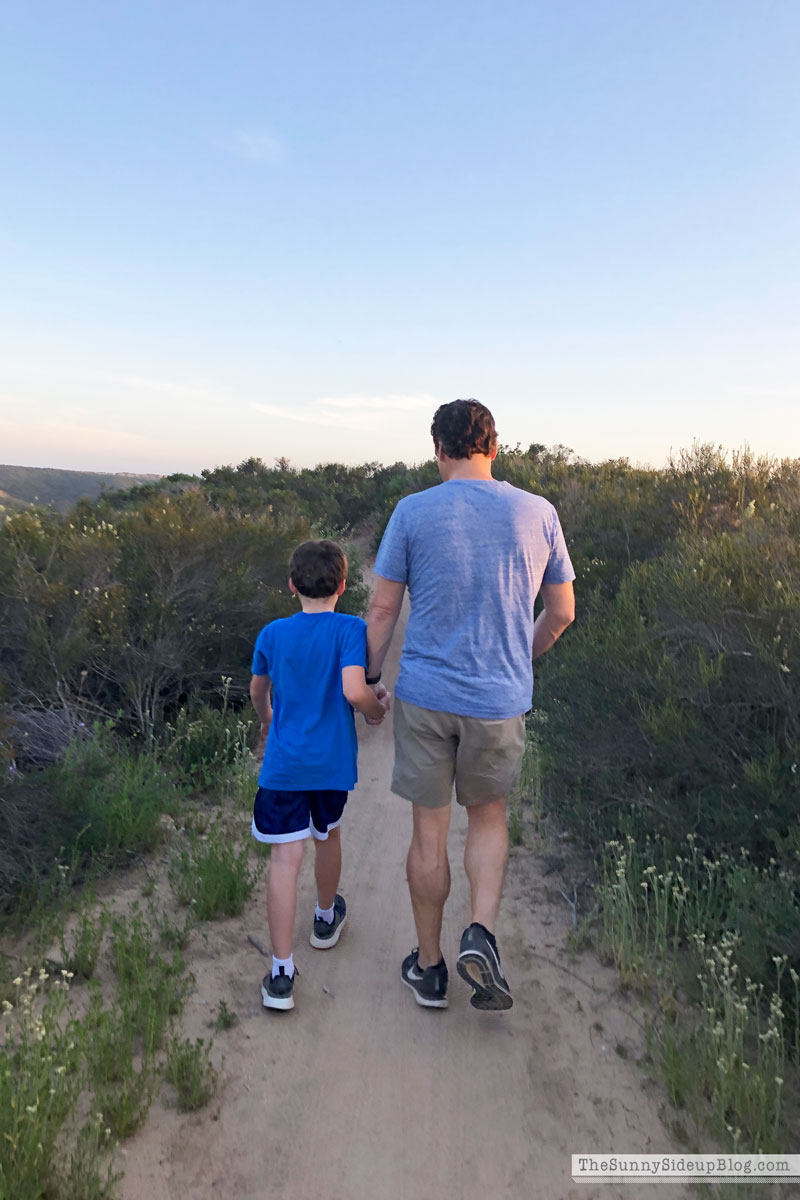 And for always being there no matter what.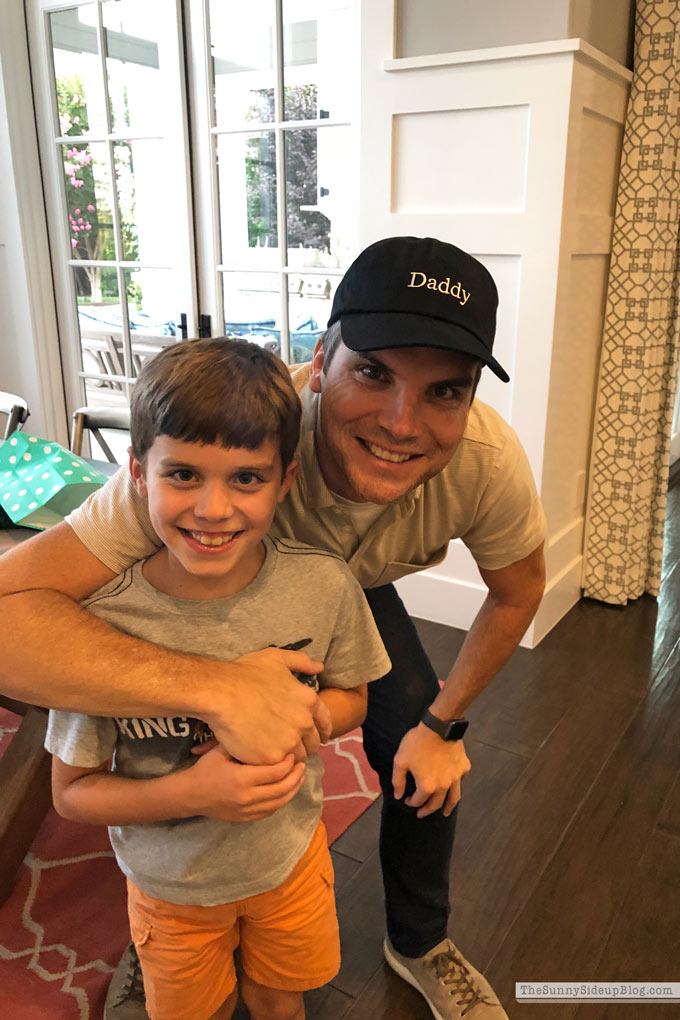 You are the BEST daddy we could have ever ask for.  Happy Father's Day babe!  Don't let it go to your head, but deep down I believe that YOU are pretty much perfect too.
(Even though I will absolutely deny that I said that later.)
Happy Father's Day to all of the amazing dads out there!  You are all heroes in my book and deserve to be celebrated big time!  
Rattan bowls for all!
;)
xoxo, Erin