*affiliate links used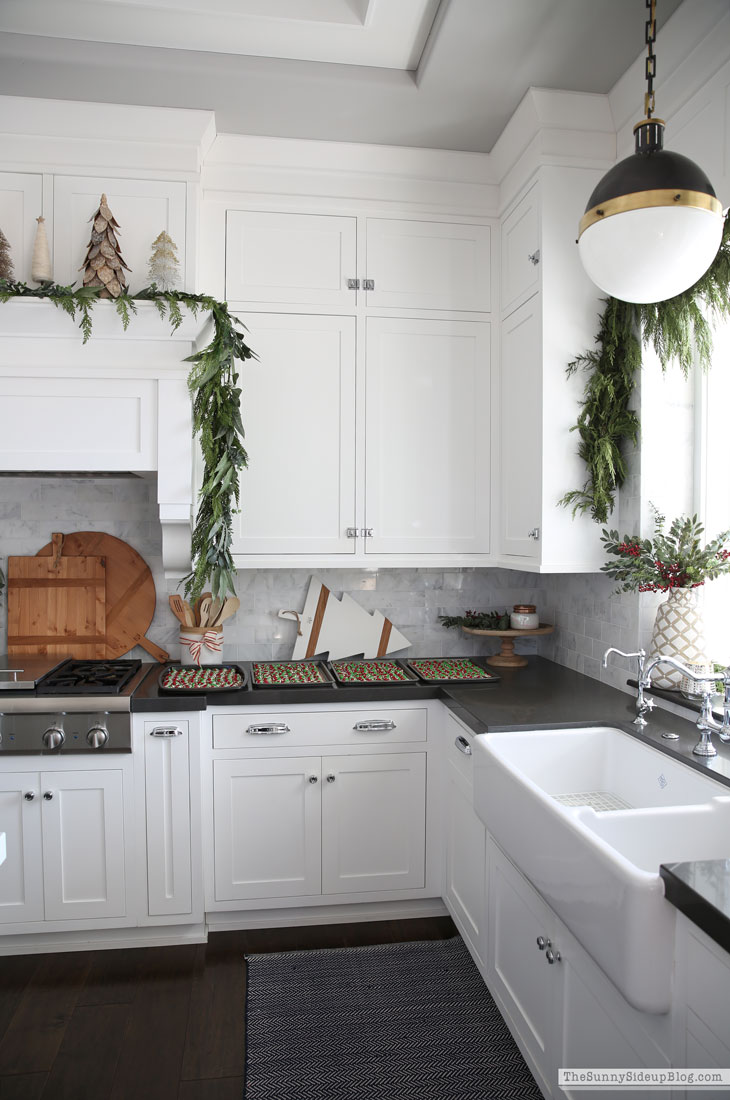 Merry Christmas Eve Eve everyone!  It's quiet at my house.. I'm up with Kole and my girls are still sleeping.  It's pouring rain outside and after a month full of plans I'm so grateful for this quiet, cozy day at home with nothing on our agenda but wrapping presents and watching Christmas movies.  Candle is burning, fireplace is on and the tree lights are beautiful.  This might be my favorite day of the year. :)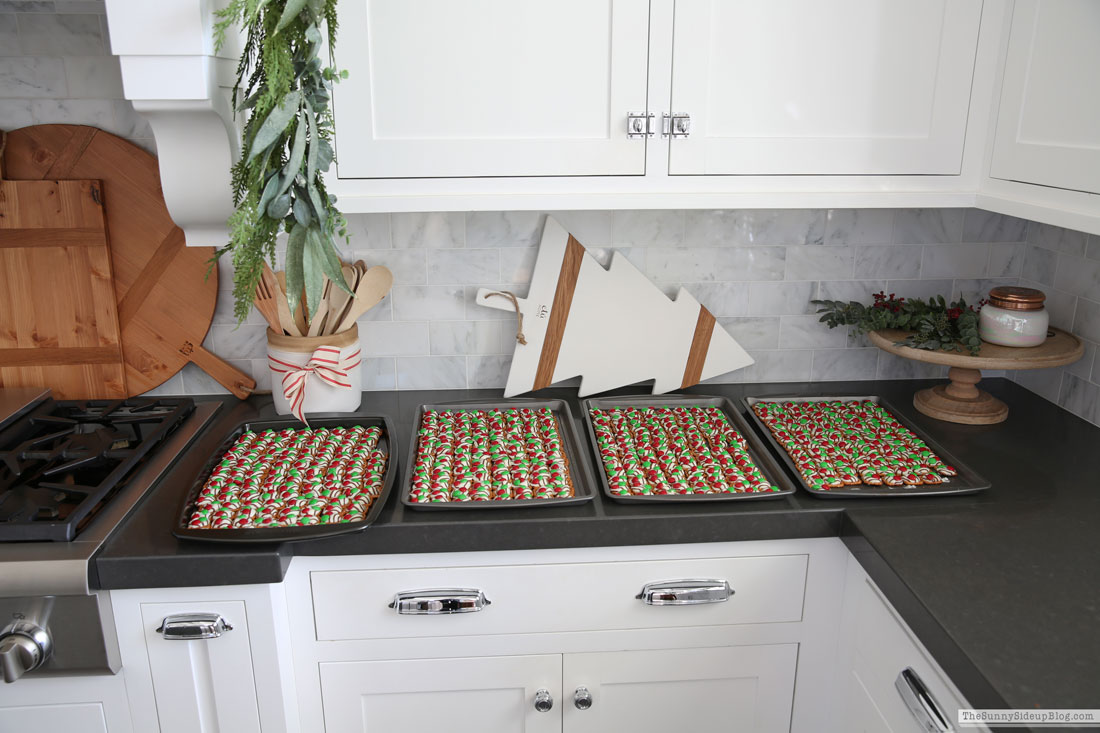 We made pretzel hugs last week for my kids to give to all of their friends!  Such a fun tradition.  Now I need to get the leftovers out of my house because I seriously can't stop eating them!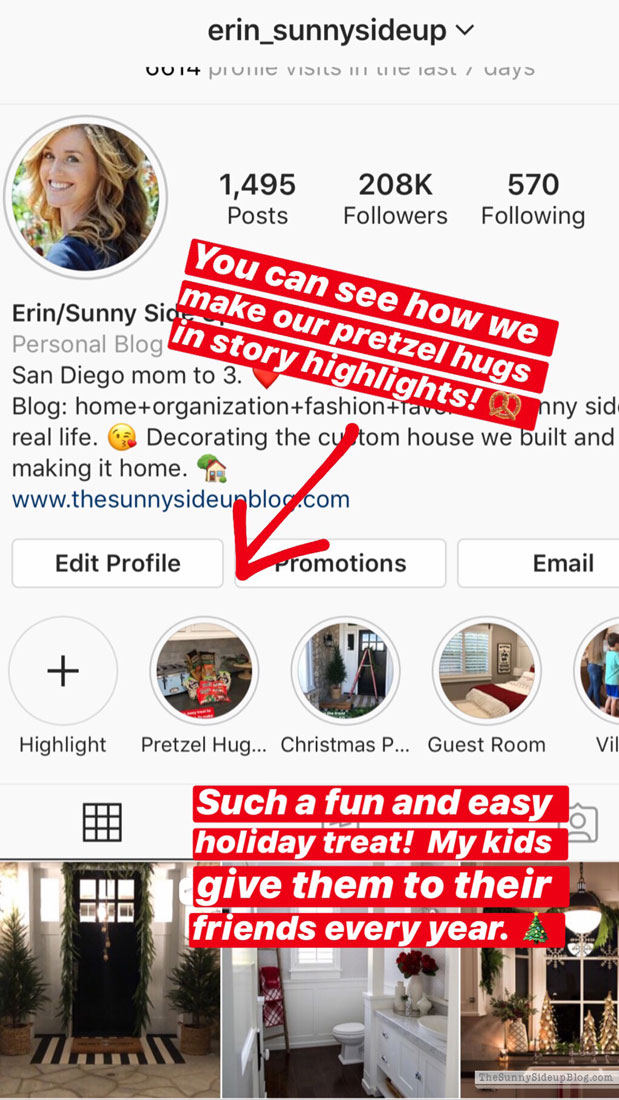 If you want to make some this week (perfect treat to make with the kids!) you can see how we make them in my IG story highlights.  I also put up an IG TV video tour of the main floor of my home decorated for Christmas if you're interested!  You can tour it with me HERE (click on the pic of my black door) and living room pics and sources are below in this post!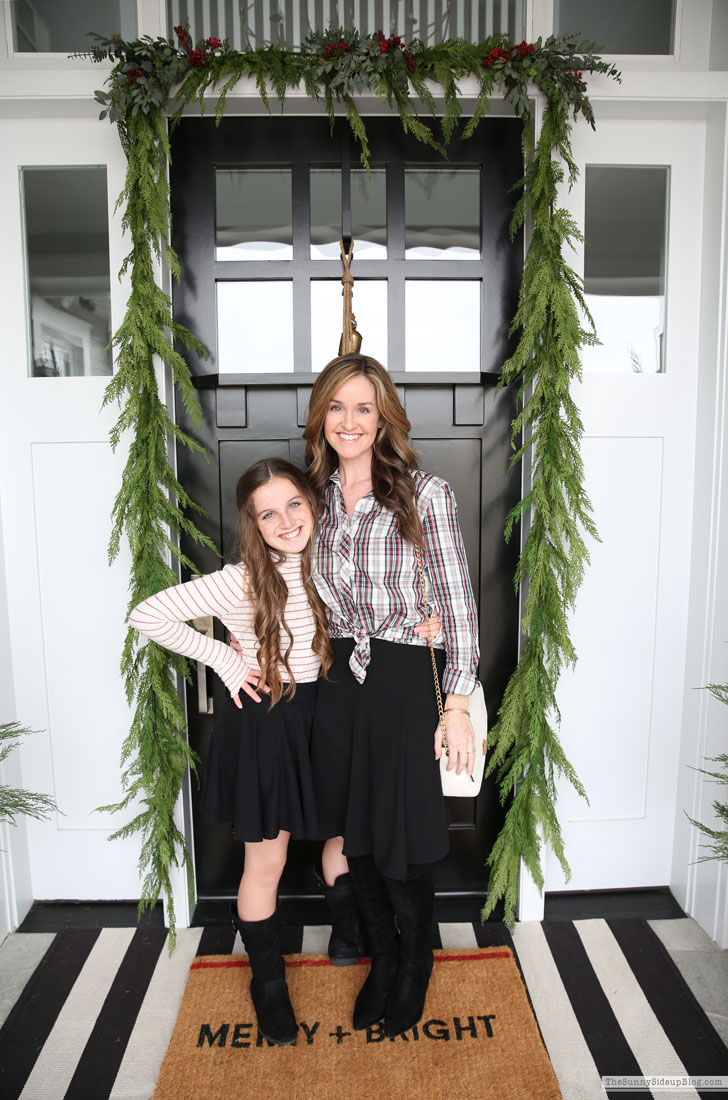 (1901 Print Shirt/similar black skirt/similar black over the knee boots/similar Tory Burch purse/all porch sources you can find HERE)
Heading to church yesterday for the Christmas program!  My favorite Sunday of the year.  Ad and I saw each other laughed that we were both wearing black skirts and boots so we had to get a pic!  My girls are both like me but in different ways.  Ad is my mini me when it comes to fashion.  And she's always happy to take a picture. :)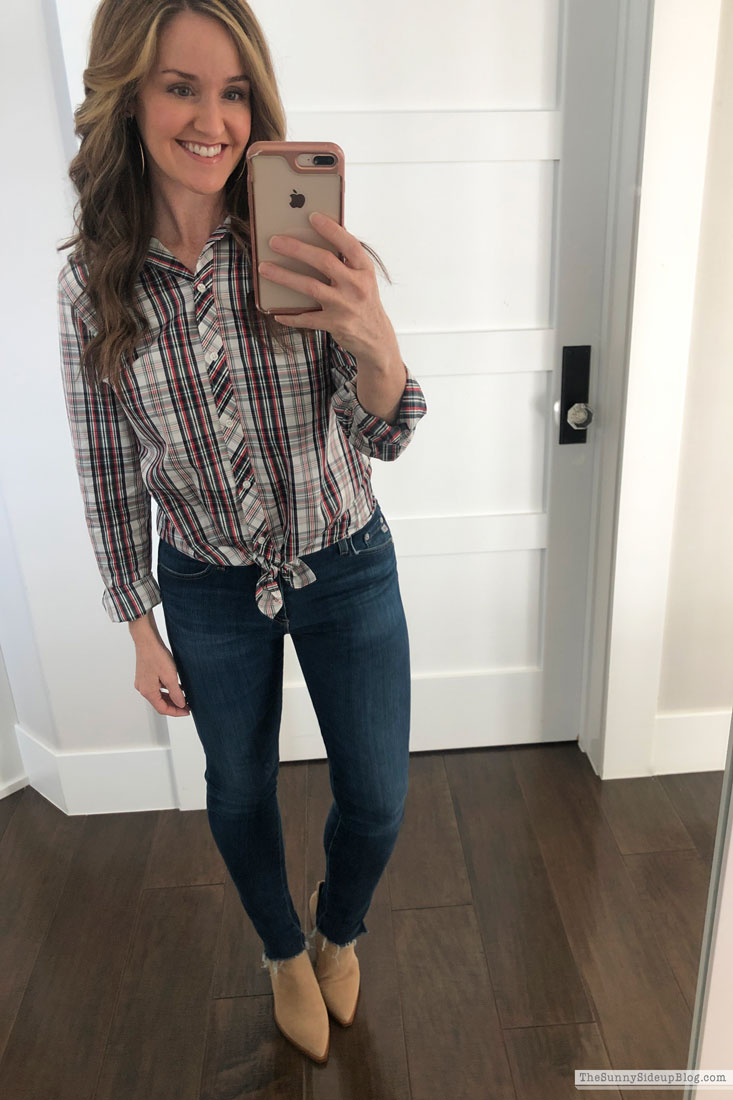 (1901 Print Shirt/AG jeans/similar earrings/booties)
I've been running around in this shirt all month.  So cute for the holidays!  Really for any day.  I always get compliments on it!  It's cute out or tucked in, but lately I've been tying it in the front.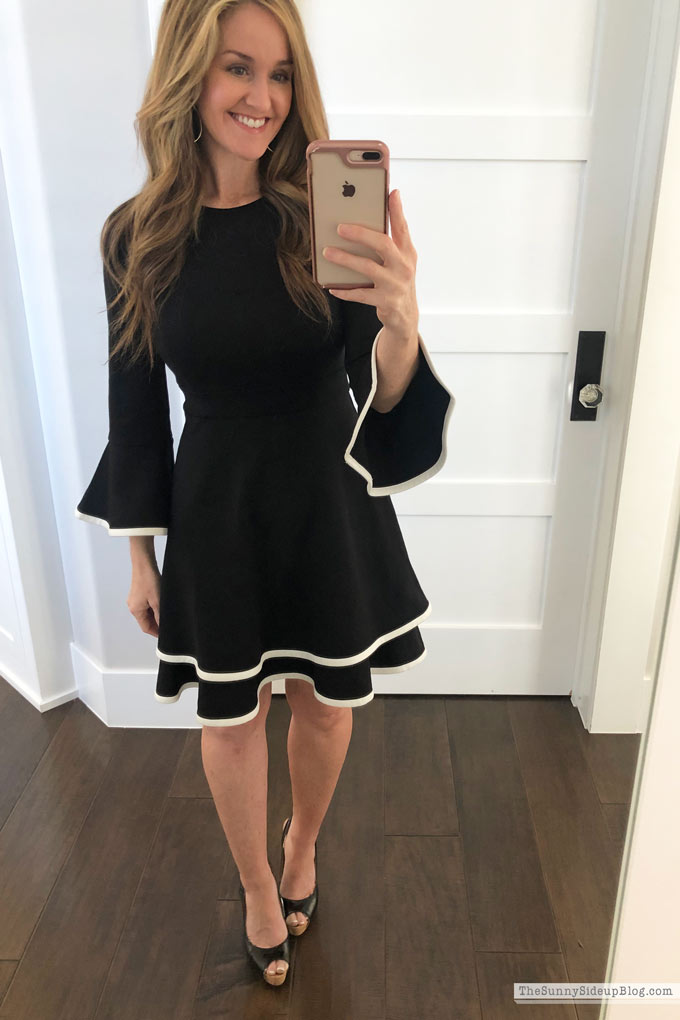 (Bell Sleeve Fit and Flare Dress)
Speaking of fashion.. two of my favorite dresses are back in stock!  I thought I'd share them again in case you need something fun for New Years Eve.  Or just for winter months to come!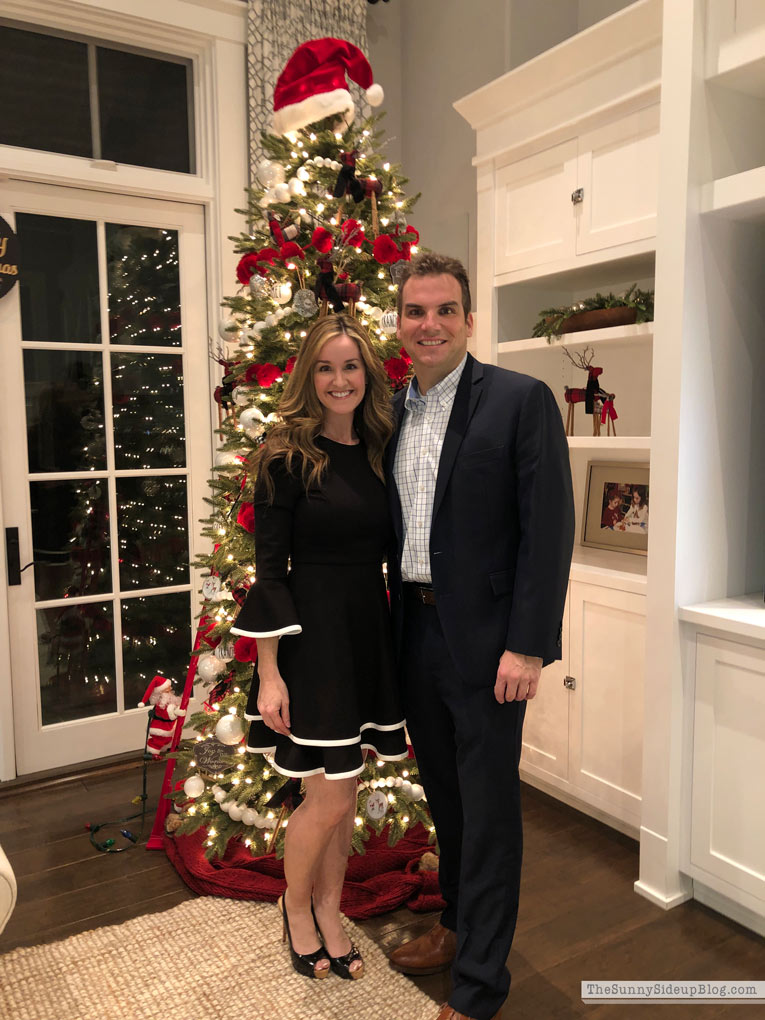 Last Christmas heading to a holiday party.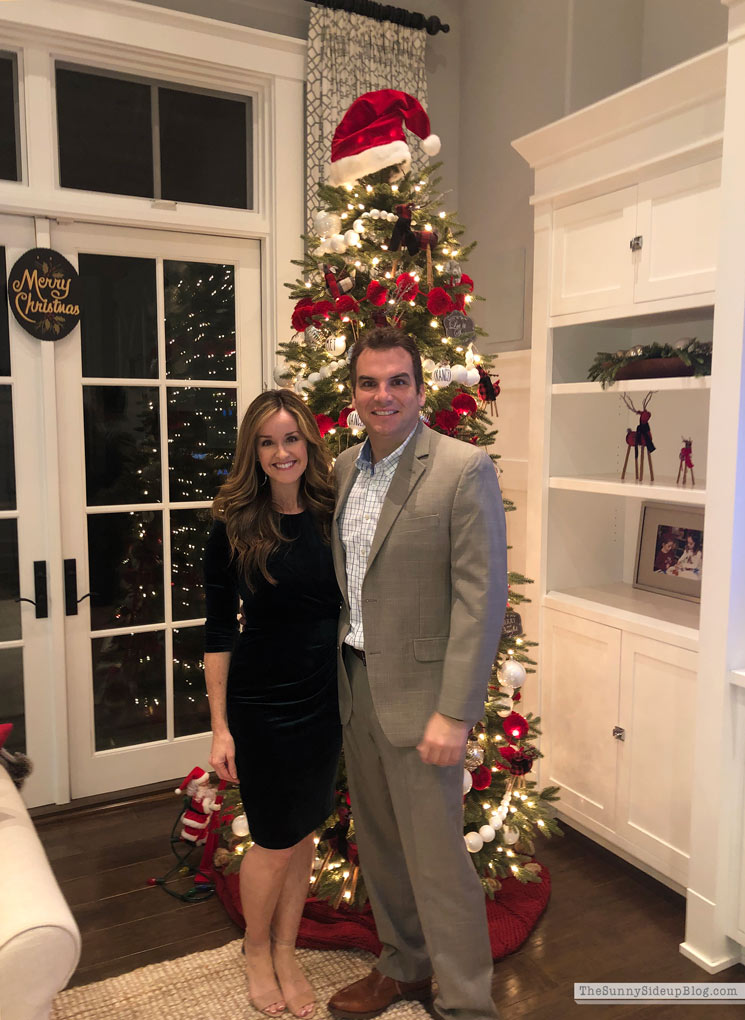 (Velvet Sheath Cocktail Dress)
And another one!  Both of these dresses are really comfortable and flattering.  I always love the fit of Eliza J dresses!  Here are a few more favorite dresses (and a jumpsuit I want!) for New Years and the winter months..


I took pics of my living room earlier this month and never got around to sharing them so here is a little Christmas tour of this room!  All sources for this space are at the bottom of my post.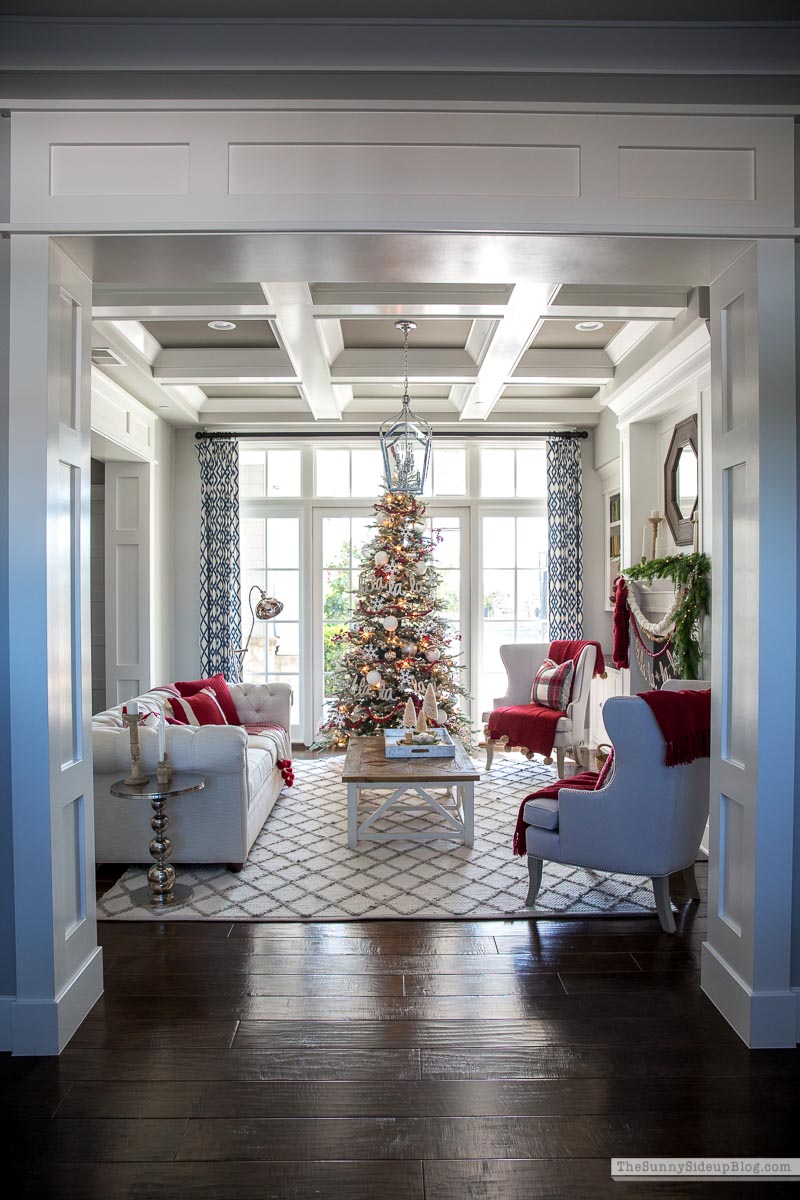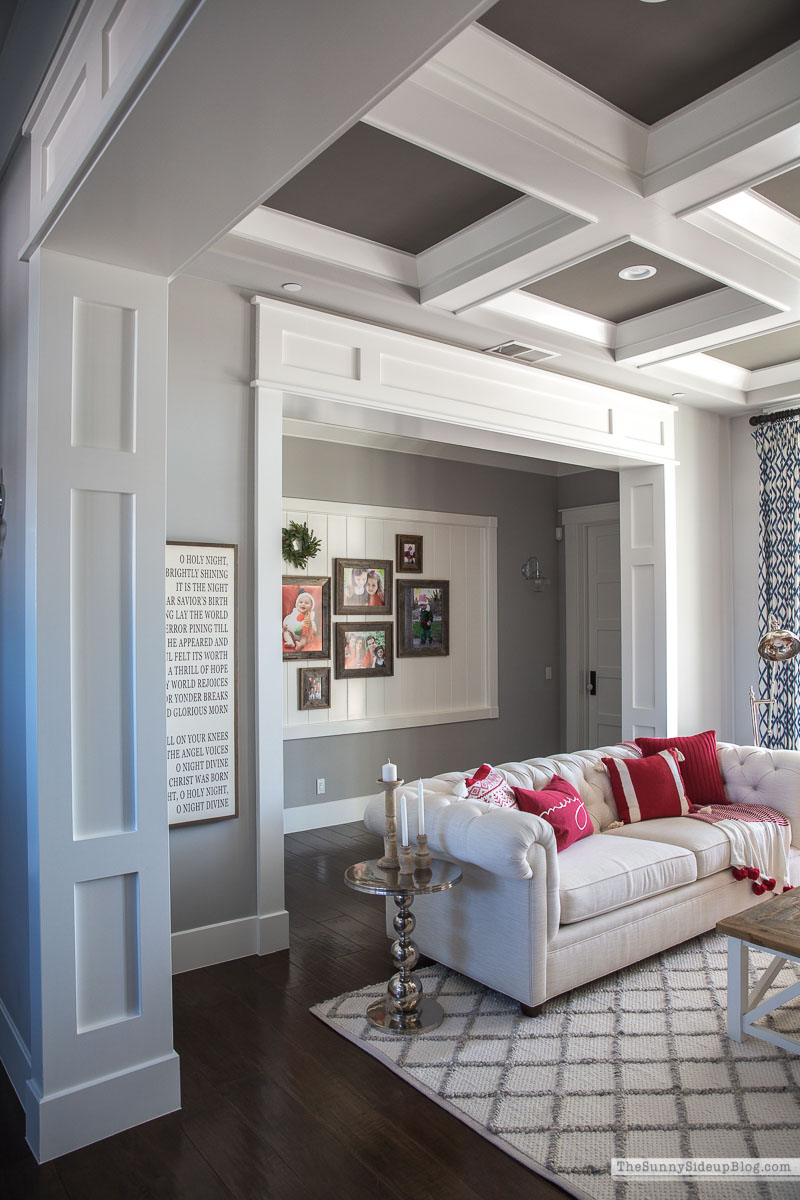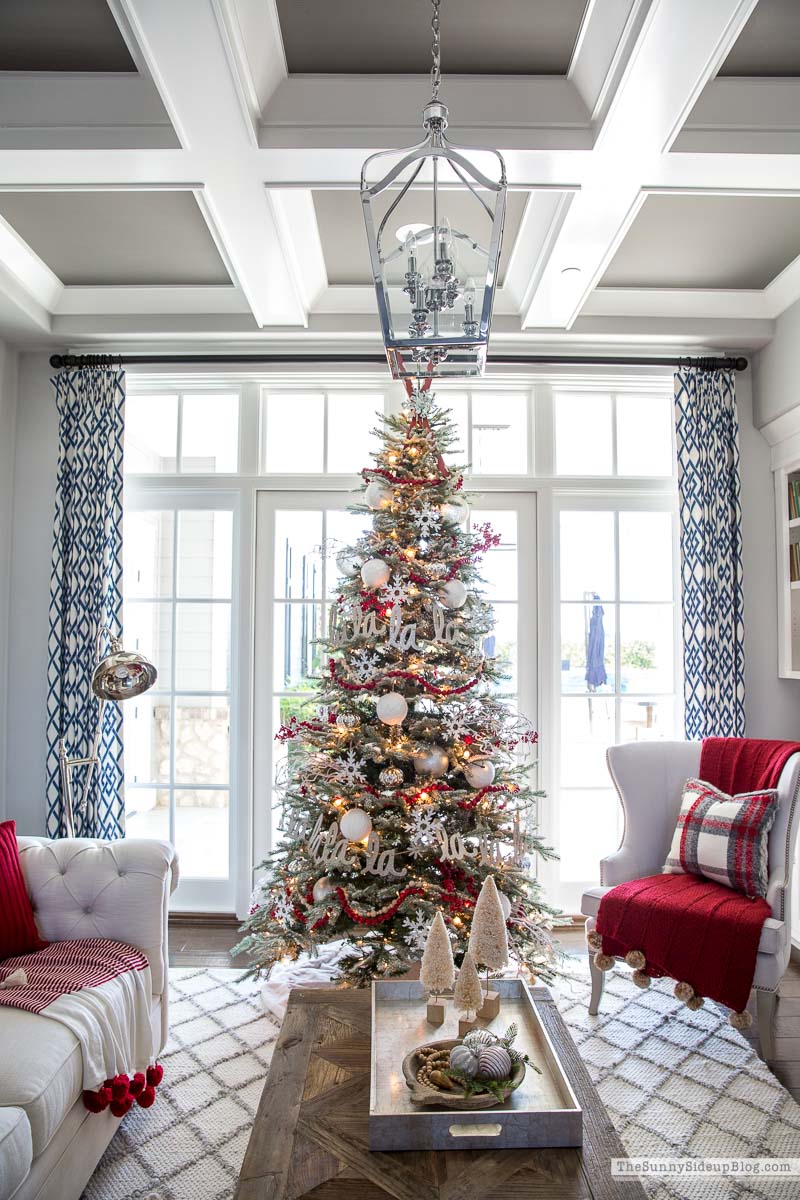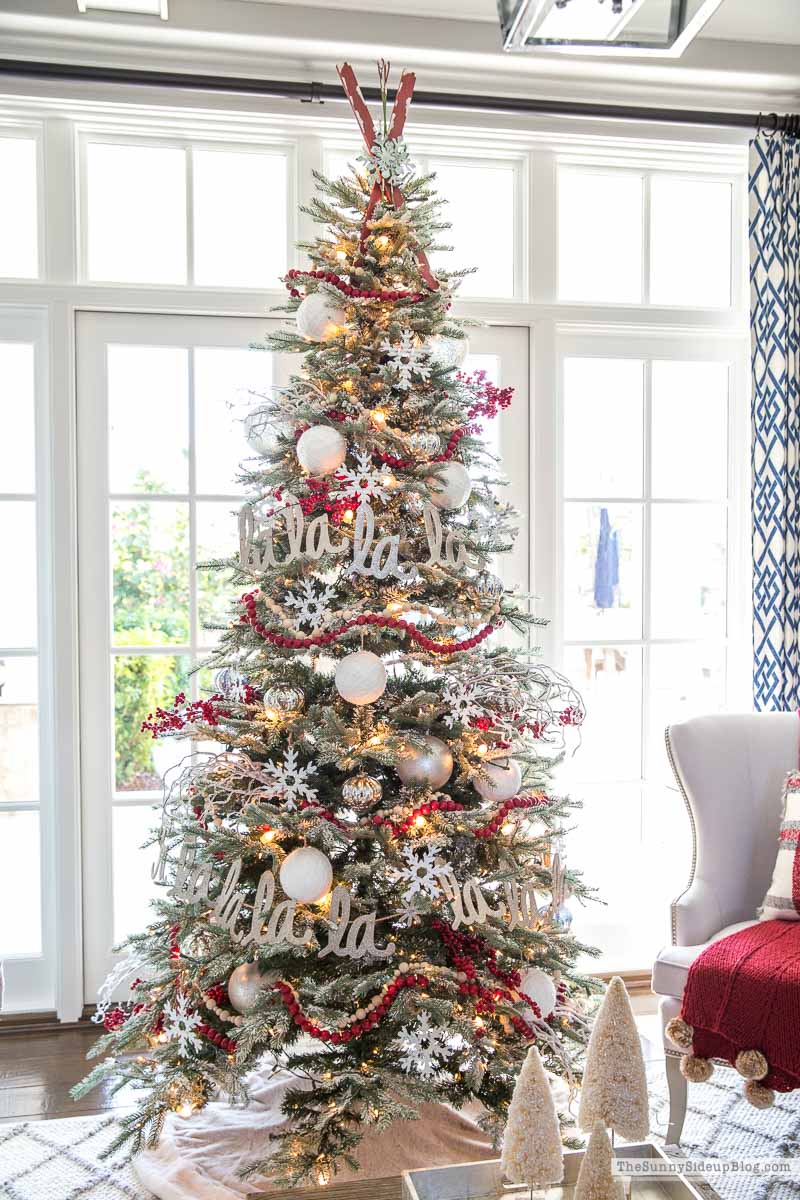 I wanted this tree to have a winter look and love how it turned out!  Really simple with just beads, snowflakes, white yarn balls, silver ornaments and my favorite fa-la-la banners.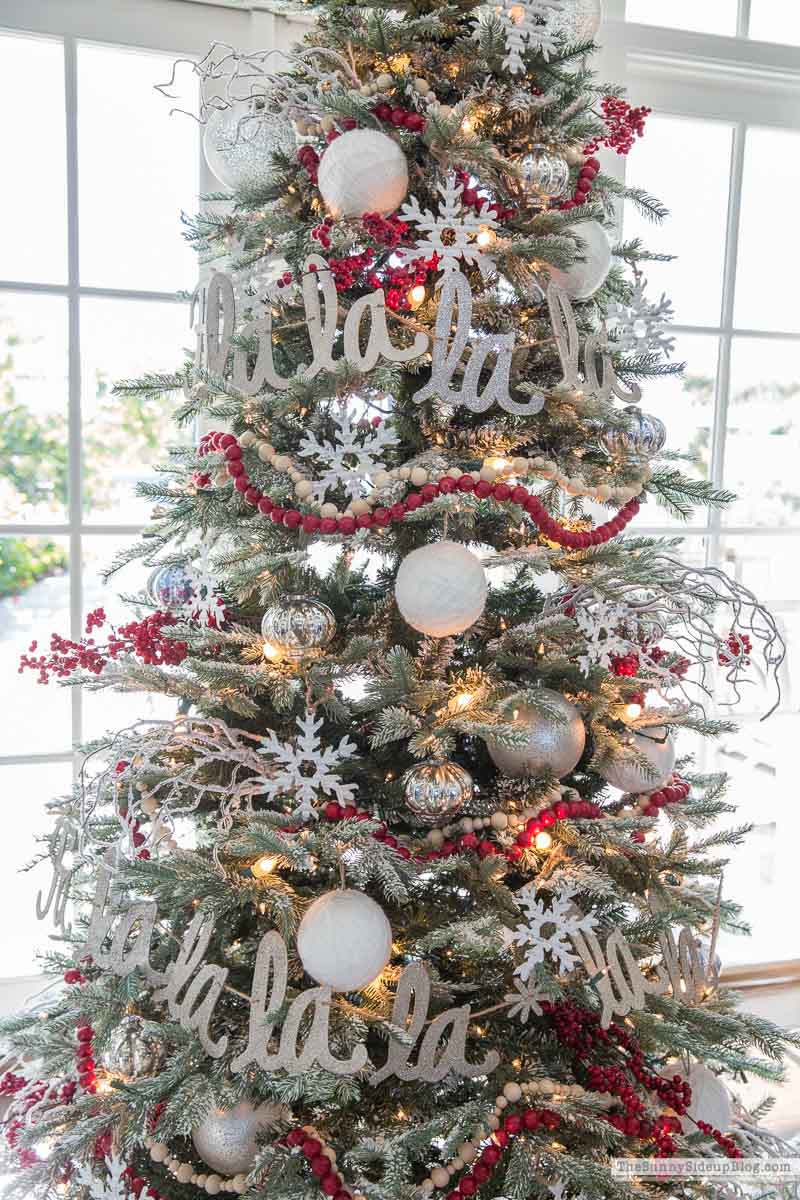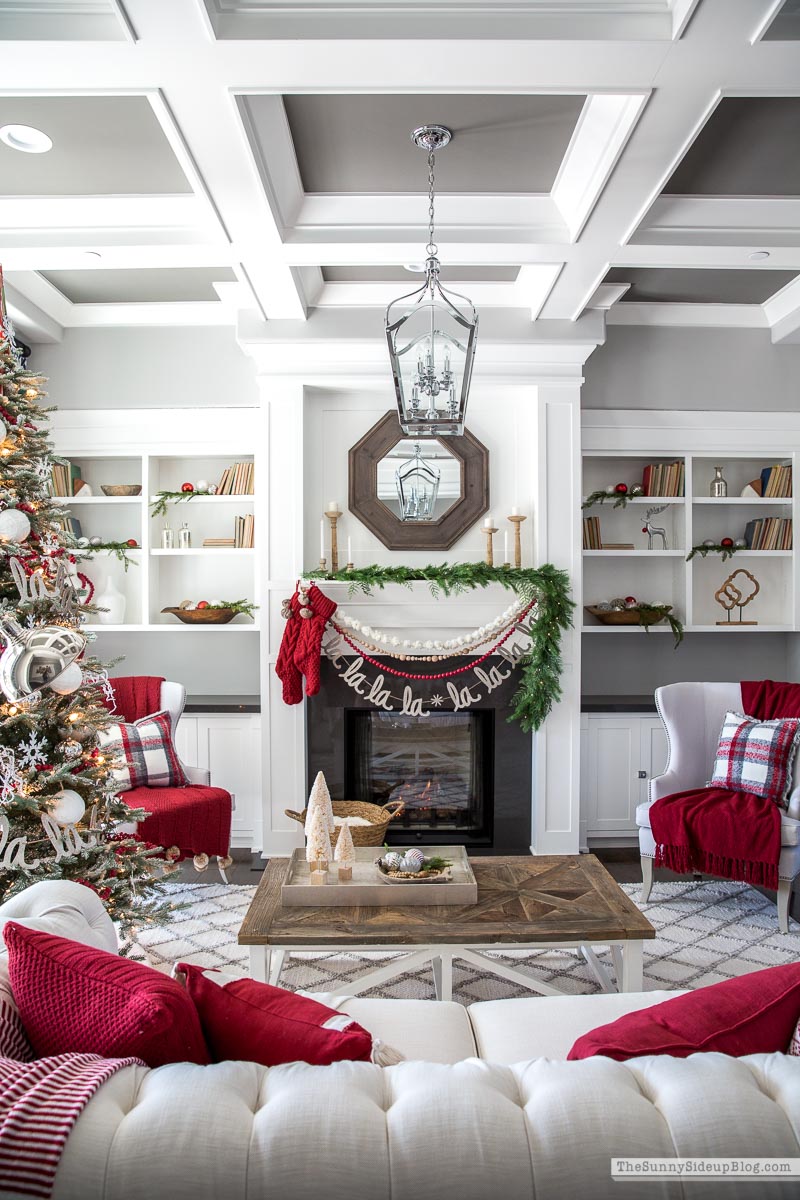 This room has brought me so much happiness because it's full of red!  Nothing like red for the holidays.  My days of experimenting with neutral are over. ;)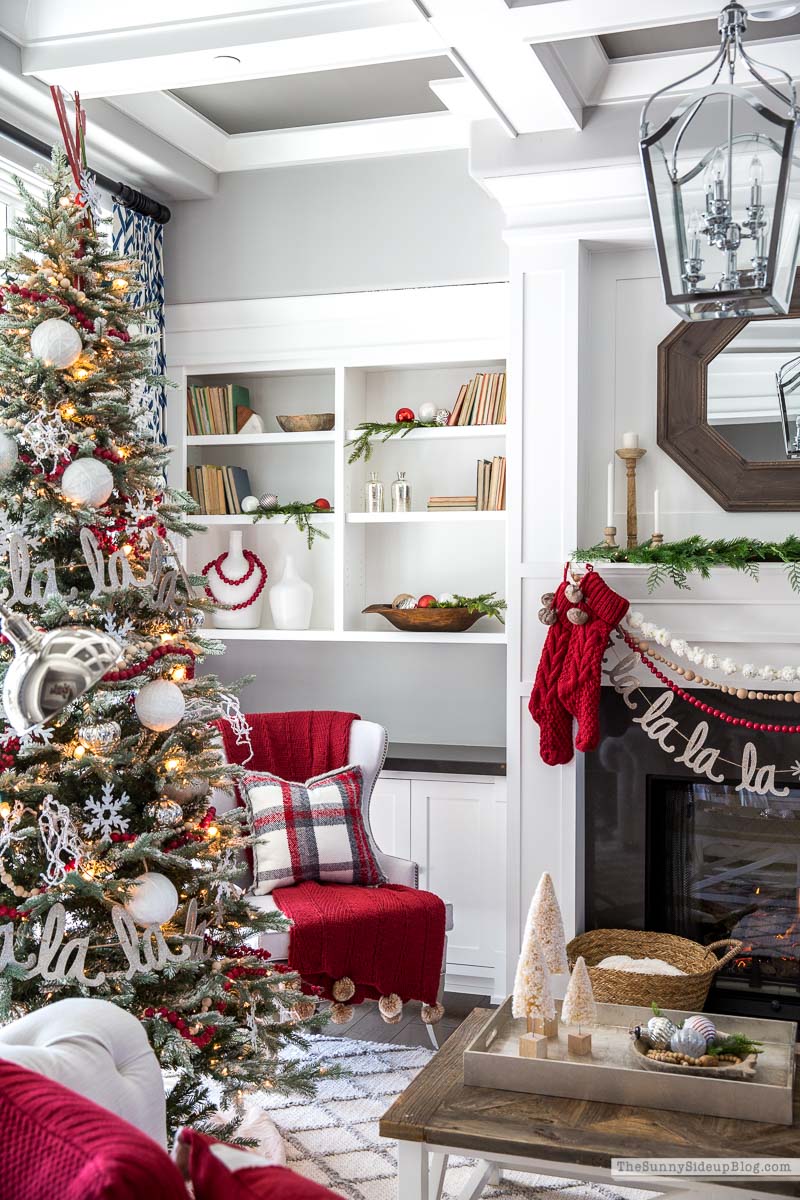 I kept the shelves simple too with just old books and greenery and ornaments.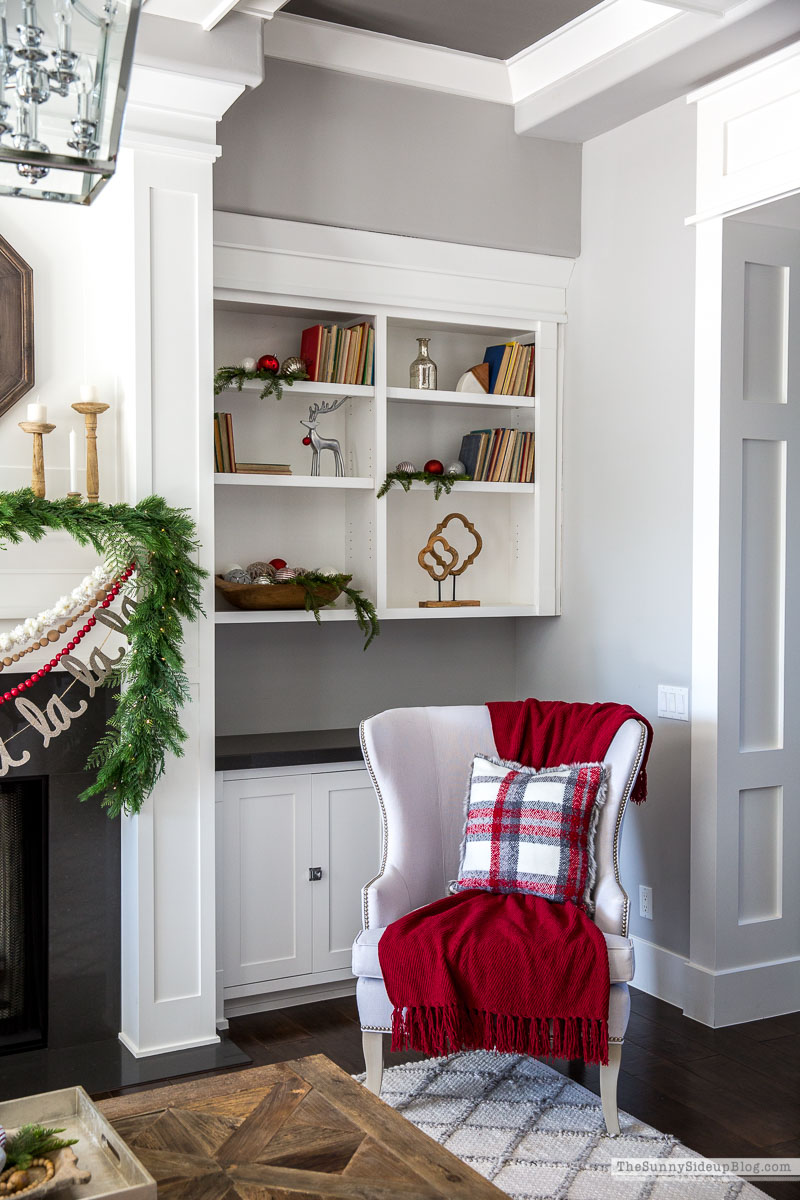 I've found that I need them to look cohesive and similar on each side or they start feeling too cluttered to me!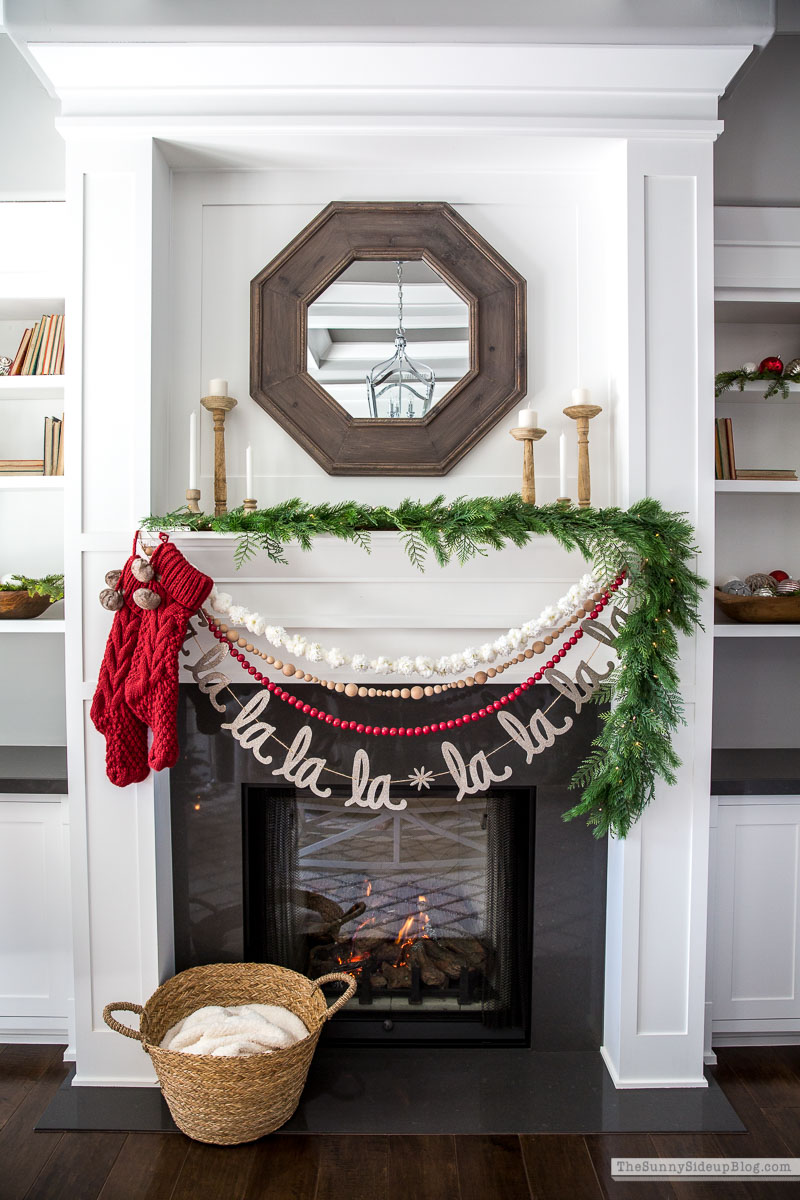 I also kept my mantel simple with just greenery and wooden candles.  This beautiful garland sold out just like my other favorite faux garland this year and I've had so many questions about them!  If you aren't subscribed to my e-mail list yet do that HERE NOW!  Next year I promise I'll let you all know when all of the good greenery comes in before it sells out!  I always put up an early post with my favorite Christmas decor in October so watch for that.  You'll want to be subscribed anyway because we are going to have FUN in 2020!  Kicking off the new year with lots of organizing and I'm so excited about it. :)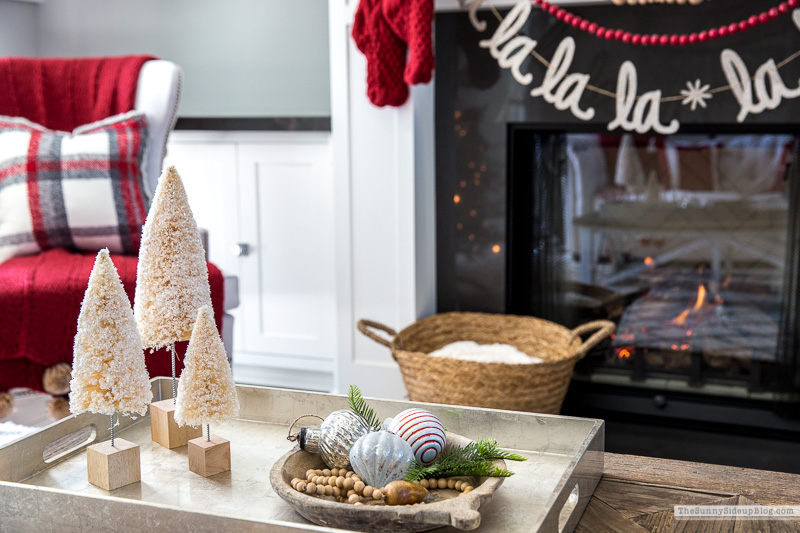 Bottle brush trees, wooden beads and ornaments on a favorite tray.  Add a little greenery and you have Christmas. :)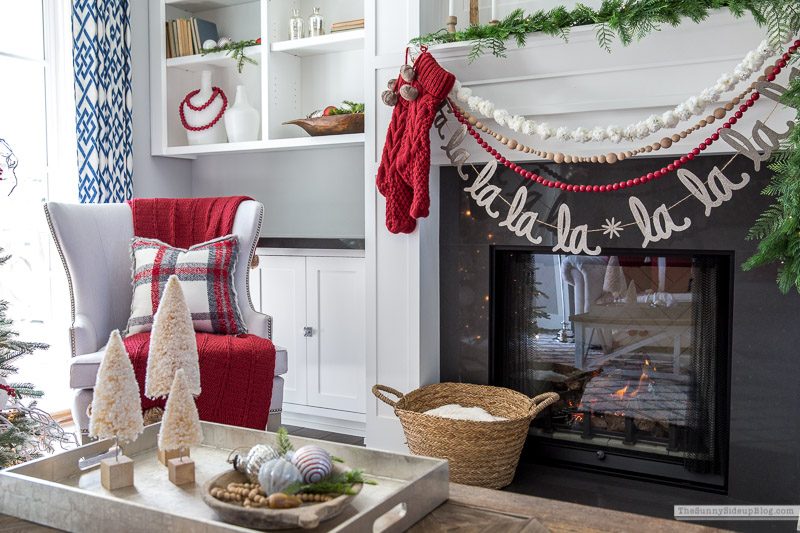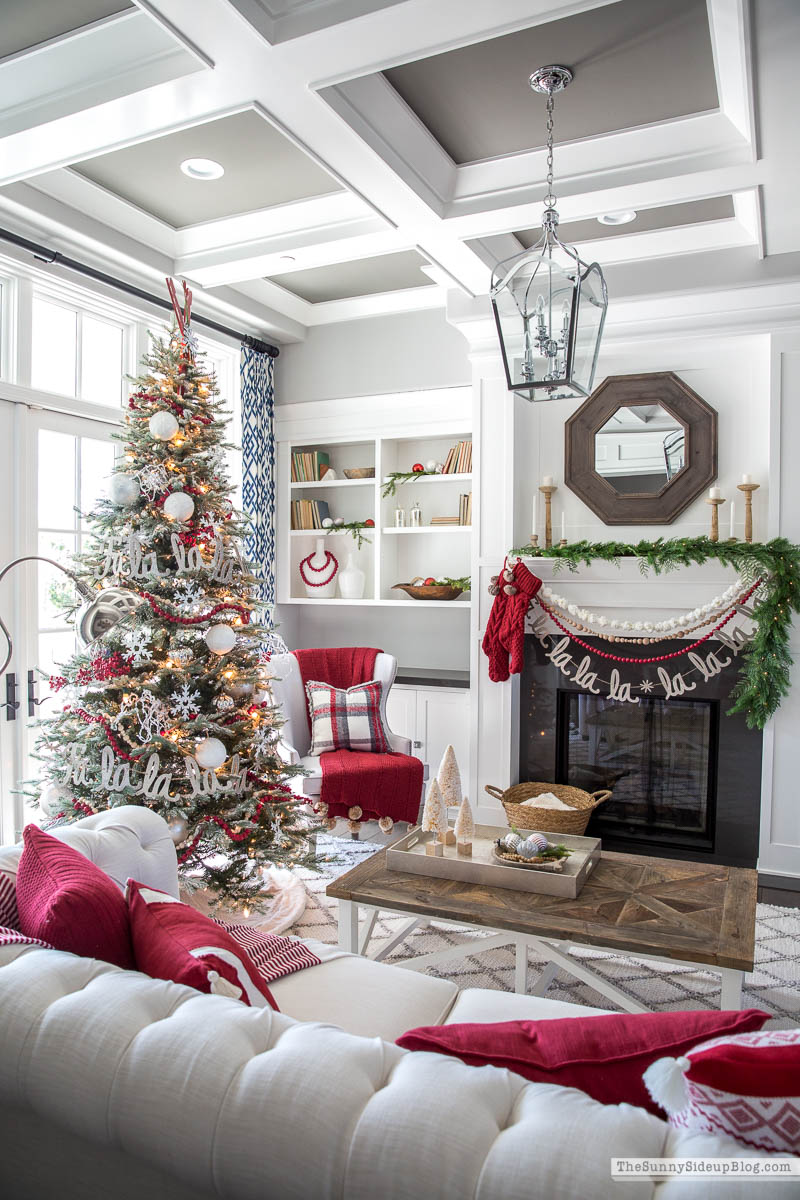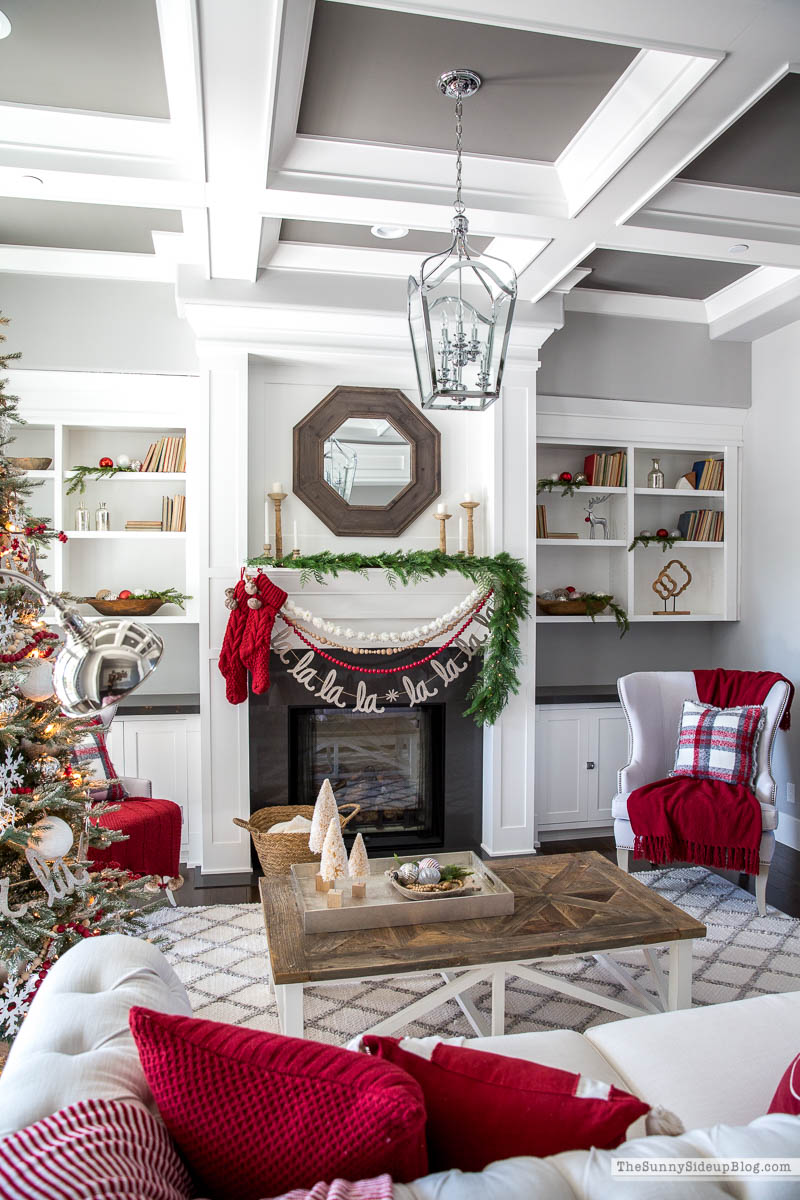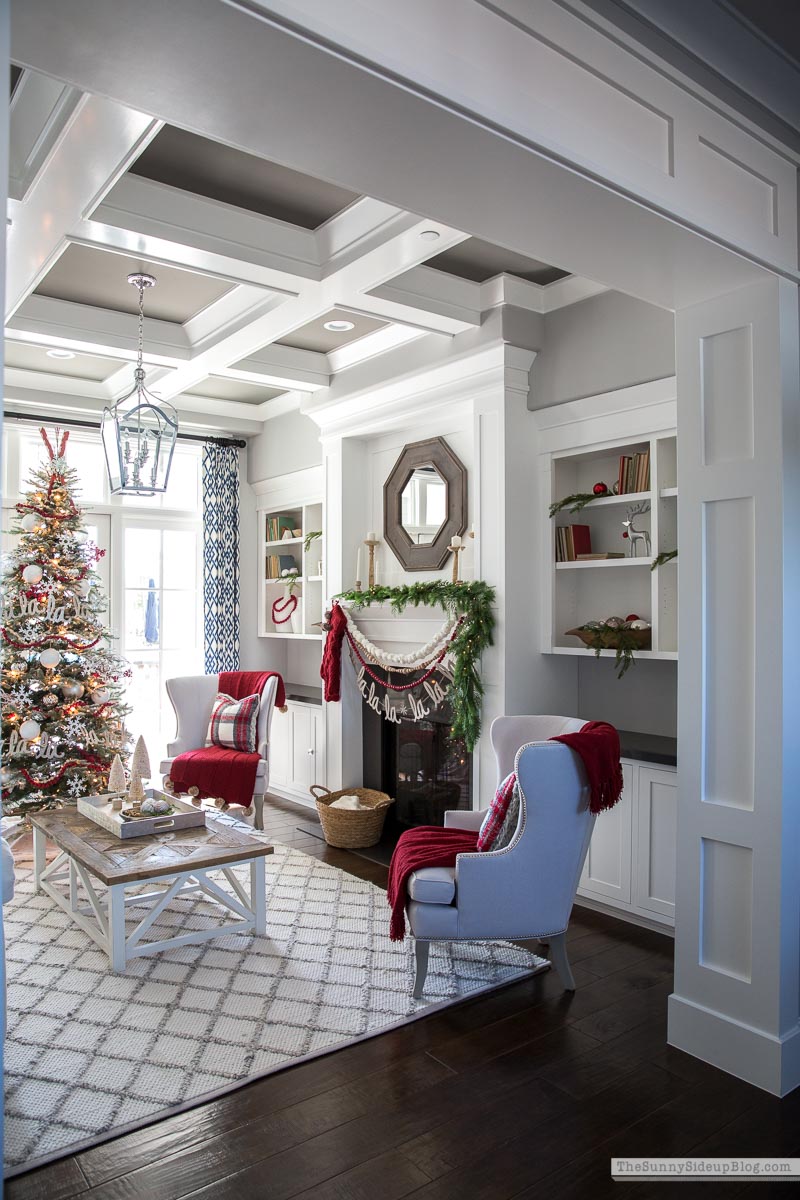 I hope you enjoyed the tour!  And more importantly I hope you are enjoying these special days leading up to Christmas. :)  I'll pop back in again quickly tomorrow.  I can't believe it's almost Christmas Eve!
{POST SOURCES}











xoxo, Erin