Happy Tuesday everyone! I hope your week is off to a good start! My parents are visiting this week and it's so nice to get to spend some time with them. It's also so nice to have added back-up with the kids.  You mean I only have to be in my car for 4 hours tonight instead of 6? I'll take it. :)
I'm sharing a fun gift guide for Mother's Day today with so many cute things! Mother's Day always sneaks up so quickly and I hate that feeling of scrambling to get a gift because I've put it off until the day or two before.  Especially for moms! They do so much for all of us. I asked my mom what her top picks would be from my gift guide and she loves numbers 8, 11, 14, 19, 22, 24 and 25.  That just made my life easy. :)  I love everything on this list and hope you do too!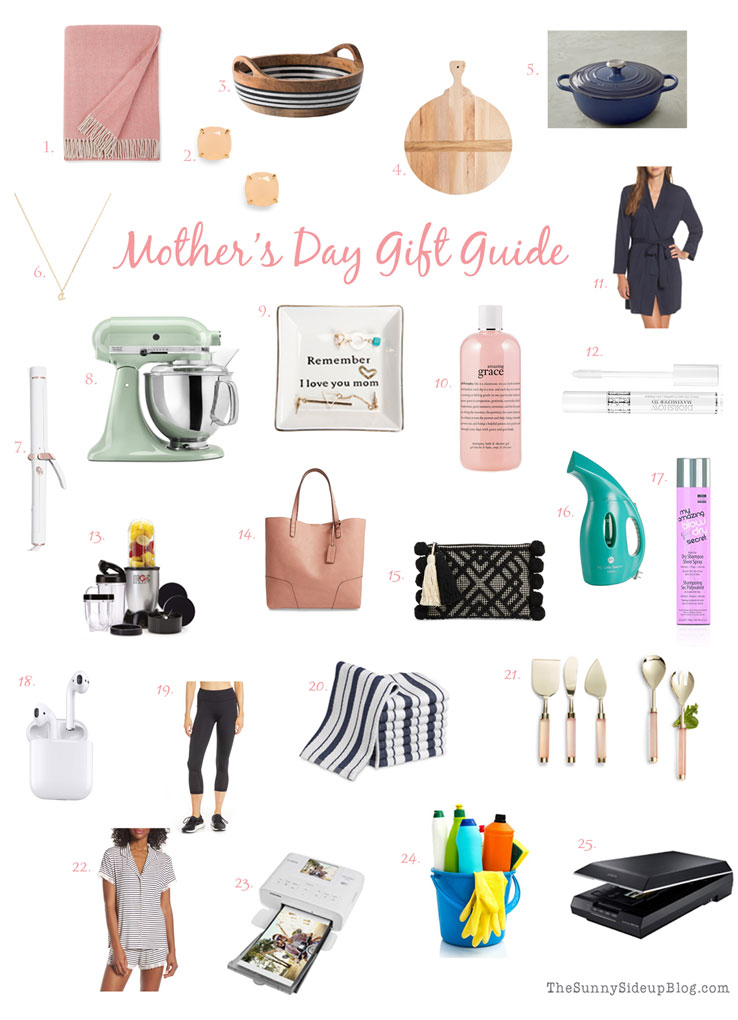 1 – Celine Throw – One of my all time favorite throws for decorating as most of you know.  I bought more than one because it looks so good in every room in my house.  To my kids.. if you need a gift idea – I wouldn't mind another one in aqua. :)
2 – Small Square Stud Earrings – These simple, beautiful earrings look good on everyone and are perfect for Spring/Summer!
3 – Stripe Round Serving Bowl – I love this fun striped serving bowl. Perfect for summer entertaining!  It's a little pricey, but if you're looking for something really nice to spoil your mom with it would make a great gift.  Fun for parties but also fun to display in your kitchen.  (I'm picturing it full of green apples on the counter next to a vase of flowers!)  I love the appetizer set and other serving bowl in this collection too.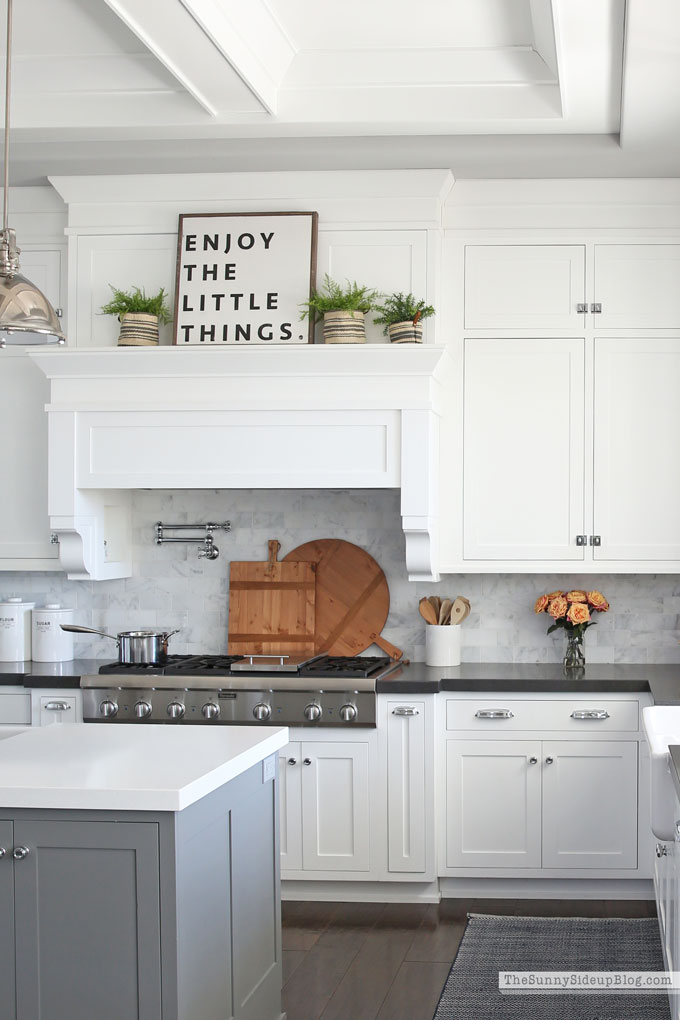 4 – Somerset Bread Board – I have an obsession with bread boards and think they make perfect gifts!  Tie a pretty ribbon around one alone or add some of your favorite breads and cheeses.  (It would also be cute to pair it with this favorite book!)  Most moms would love one to display in their kitchen and then use it for meals/serving.  (You can see more fun bread board/platter options here including the set I have above by my stove – I love them all!)
5 – Le Creuset Soup Pot – Perfect idea for the mom who loves to cook.  Another item that would be cute to pair with a favorite cook book!
6 – Kate Spade Necklace – This is one of my favorite gifts to give!  I love the dainty initial on this necklace.  I've given several to friends and also put an "a" and "e" in my girls' stockings for Christmas last year.  They are always a hit!
7 – T3 Single Pass Curling Iron – Ahhh!  I'm obsessed with this curling iron!  It's so good.  My girls keep stealing mine to use it and I can't blame them.  Absolutely worth the price!  I bought this set but I mostly use the 1.25 inch size wand.  Here are other T3 hair products.. I would love to see if the straight iron is as good as the curling iron.  (hint hint to any family members reading.. girls tell your dad to chip in.) ;)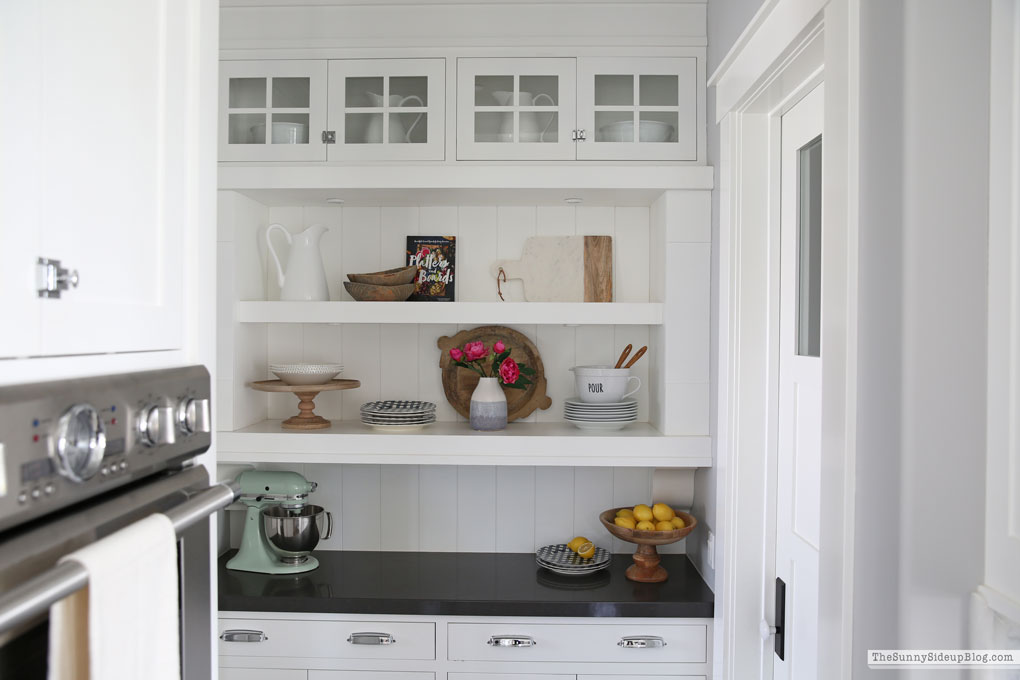 8 – Kitchen Aid Mixer – Every mom needs one of these!  Even if like mine it gets less use and just looks cute in the kitchen. :)
9 – Ceramic Ring Dish Plate – Such a cute little dish for jewelry or office supplies!  And a good reminder for mom. :)  This one is cute too.
10 –  "Amazing Grace" Shampoo, Bath & Shower Gel – I have this in my shopping cart and can't wait to try it.  I always hear great things about it!
11 – Naya Short Robe – Always a fun gift for cozy days at home or to put on right after a shower.  This robe comes in lots of colors.. I'm loving the blush, night blue and ivory!
12 – DiorShow lash Primer – My favorite lash primer!  I give this for gifts a lot too and everyone I've given it to has loved it.
13 – Magic Bullet Blender – I can't believe how much we love and have used this little blender!  You can throw together a smoothie so quickly.  It's easy enough for my girls to use on their own too which is so nice.  Addison's favorite is this Pina Colada mix.  She just tosses some in the magic bullet with ice and has a delicious after school snack!
14 – Liyln Faux Leather Tote – Such a cute pink tote for Spring/Summer!
15 – Willa Zip Pouch Bag – I also love this cute little clutch with tassels.
16 – Little Steamer Deluxe – Another new favorite of mine!  I shared it in my most recent favorites post.  Game changer!
17 – My Amazing Blow Dry Secret – Hands down my favorite dry shampoo.. and I've tried LOTS!
18 – Apple AirPods – Who says the teens get to have all of the AirPod fun?  (Kenny.. I'm tired of borrowing Ellie's and want my own!)  
19 – Zella Crop Leggings – My close friend has these and I'm buying a pair!  Zella is always a good thing and the side pocket is perfect for your cell phone.  I have a feeling they will be my favorites for walks and runs with friends!
20 – Williams Sonoma Striped Dishclothes – My favorite dishcloths.  Sometimes the essentials like this make the best gifts!
21 – Lucite Salad Serving Set – When this post goes live and my friends see it they will laugh and tell me I need to get myself the salad serving set!  I don't own salad servers and am always borrowing them from friends when I entertain.  My friend Katy (who helped with the food for my Christmas party) and I always laugh about the types of kitchen items I don't have but should.  Basically if it doesn't double as decor, I'm not interested. ;)
22 – Moonlight Short Pajamas –  CUTEST summer pj's!  I love the prints on these and they look so comfy!  If you like long pant sets better these lazy day camo pj's are my top pick!  No surprise there.  Similar to the set I live in above. :)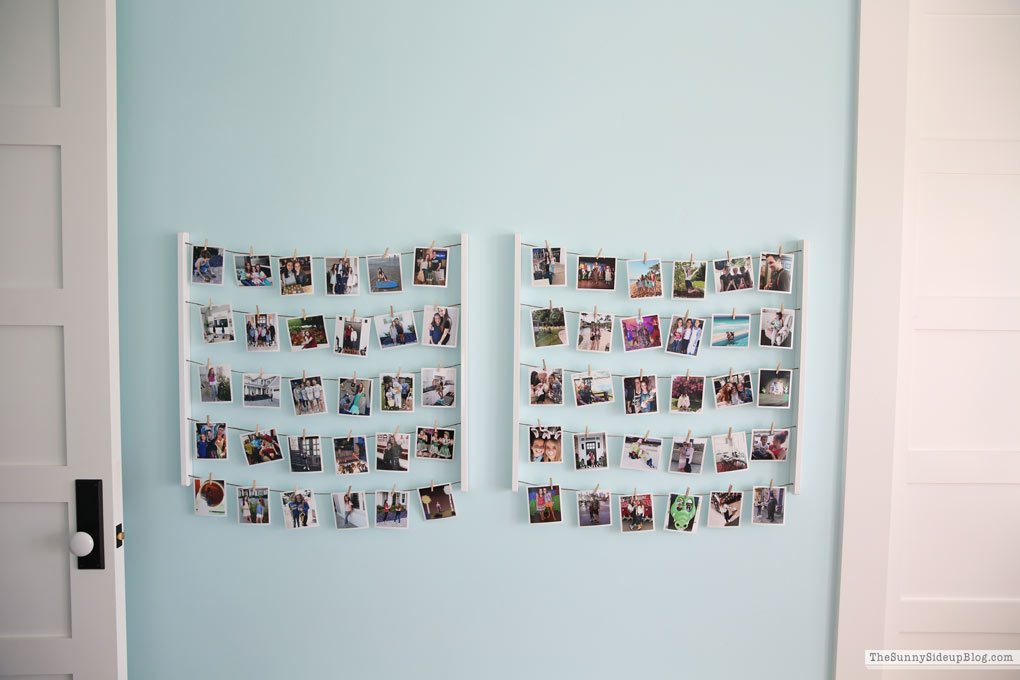 23 – Canon Wirless Photo Printer – Moms ALL need this in their lives!  When I think about all of the "about me" posters and different projects I've had to help my kids with (hundreds!).. they all involve pictures.  How handy to plug in your phone and instantly print exactly what you need!  Also so fun and easy to swap out pictures for bulletin boards and frames around the house.
24 – House Visit Deep Clean – One of the best gifts you can give any mom is a clean house.  Did you know you can do this through Amazon?  I hired cleaners for my mother-in-law for a day last year and she said it was one of the nicest gifts she has ever been given.  Such a treat to have someone else do the deep cleaning for a change!
25 – Epson Color Photo Scanner –  If your mom has older pictures that she wants to preserve this photo scanner looks like a dream!  You can create enlargements, scan slides, negatives and film.  It will also remove the appearance of tears and creases from damaged photos.  Such a perfect gift.  My mom would love this!  I should say she "will" love this. :)
If you still need more ideas you can check out my Mother's Day Gift Guide from last year.  A lot of the same types of things because they are my favorite gifts.  I hope this helps you find something special for the moms in your life!  And if you're a mom.. maybe this will help give your family a nudge in the right direction. :)
xoxo, Erin