Happy Sunday friends!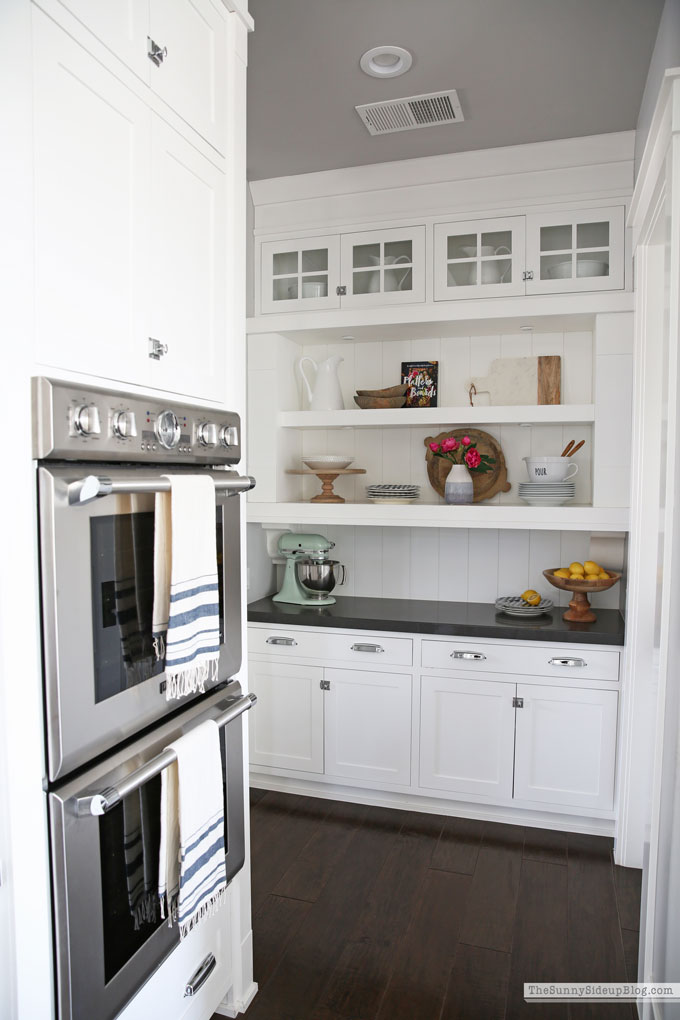 Some days I have so much to tell you all.  Too much most days if we're being honest. :)
But not today.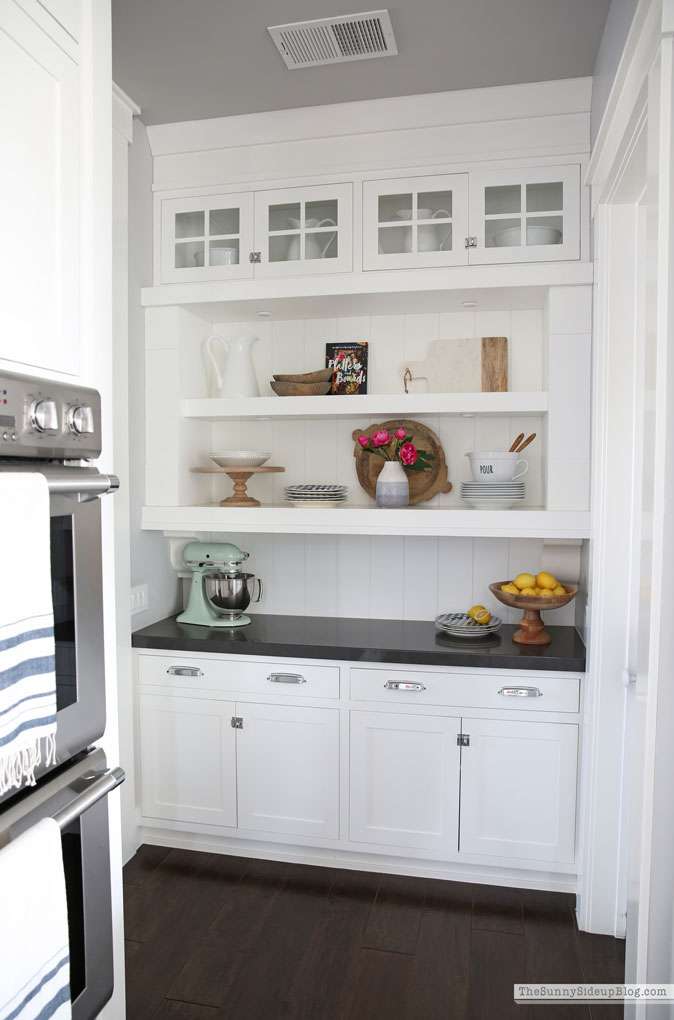 Today I just have some pictures of the open shelves in my kitchen to share.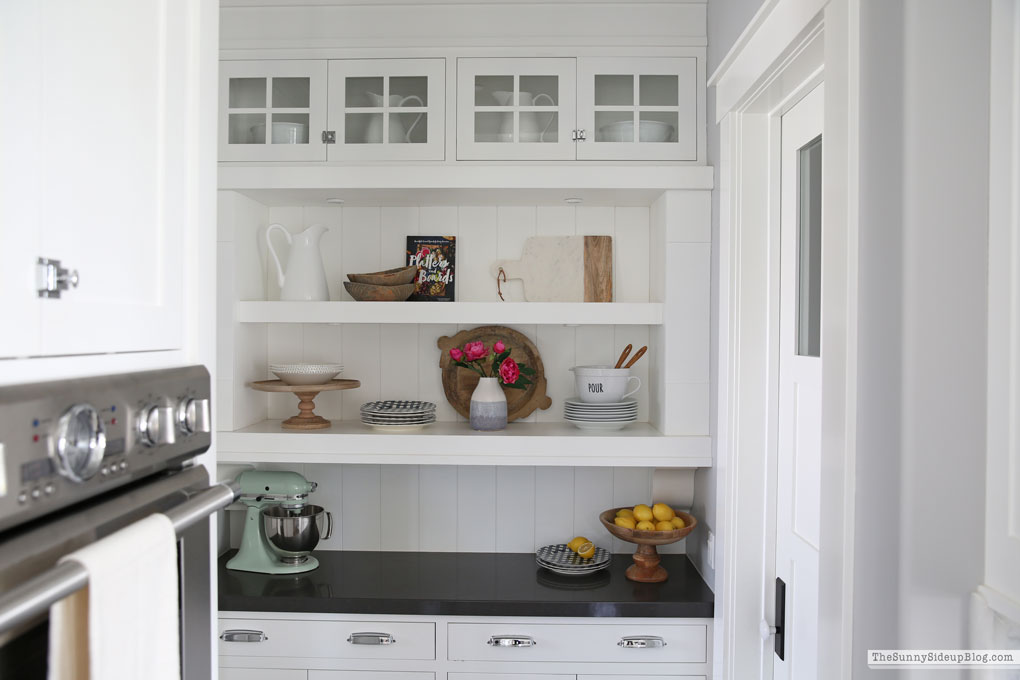 Ready for Spring!  They feel so shiny and happy after a little update.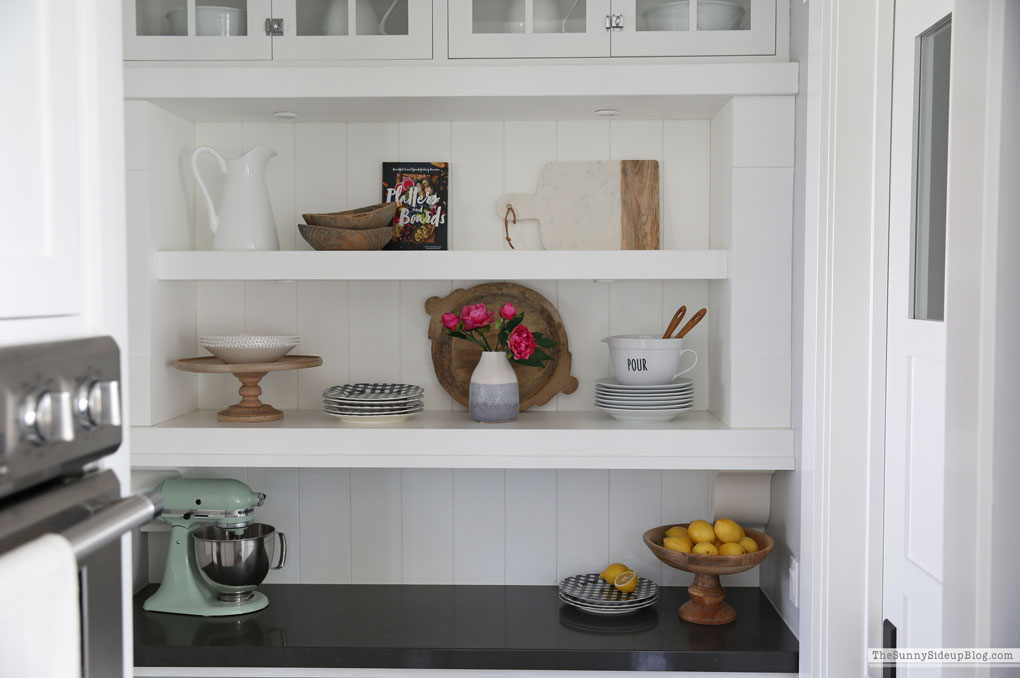 It's amazing how just moving a few favorite things around and styling them in a new way can make a spot in your home feel brand new.
Try it today!  Spend 20 minutes re-styling a shelf.  Or a coffee table or a mantel.
See if it lifts your mood and makes a spot in your home feel shiny and happy too.
I have a feeling it will!
If you're re-styling something in your kitchen add a few lemons.
You can't ever go wrong with lemons.
Guess I had a little something to say today after all.
:)
{POST SOURCES} *affiliate links used





xoxo, Erin