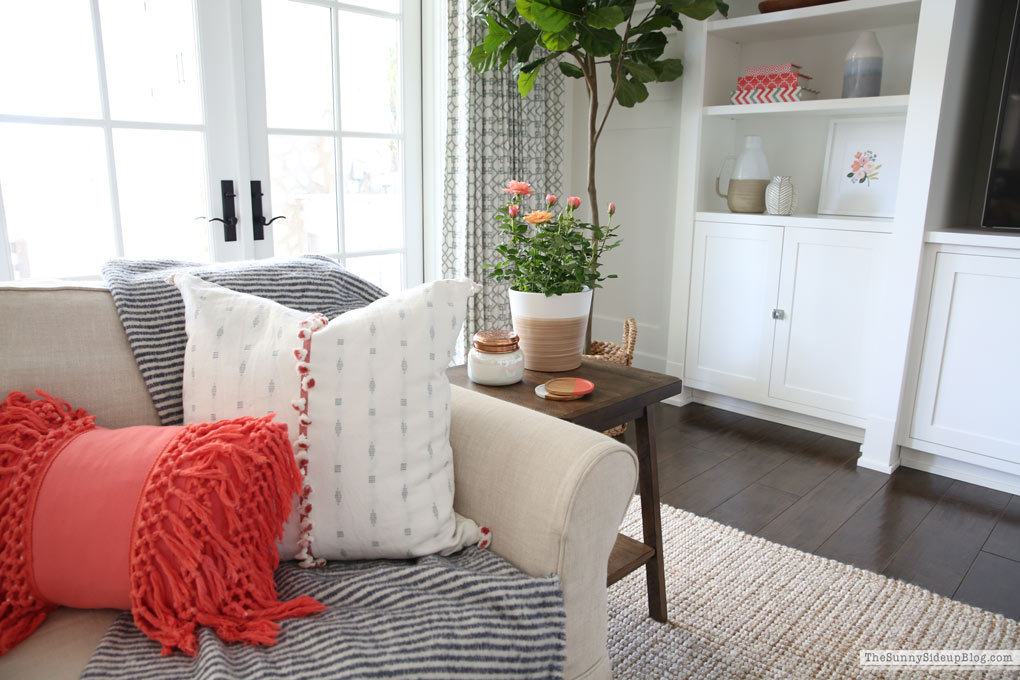 {Family Room Pics and Sources}  Bathroom Decor (A pop of pink!) *affiliate links used
Well!  This week was a blur.  As are most weeks during the summer!  We still have 12 more precious days before my first child heads back to school (quickly followed by my other two the following week) so we are making the most of it.  Then I will be writing all sorts of time management/organization posts because I seriously need to get focused and back on track!  But today we are talking bathroom decor!  I'm still loving all of the spring/summer touches around my home and am especially obsessed with combining coral and soft pink!  It seems to be a theme running through my home lately and it is making my spaces feel so current and light and bright.  I'm a fan. :)
When Pottery Barn reached out to collaborate on this post (after doing a happy dance in my office because we all know how I feel about PB!) I knew exactly what I wanted to share with you all.  Their Hydrocotton Quick Drying Bath Towels are long time favorites (they are seriously so plush and soft!) and I've had my eye on the Rose colored towels for a while now.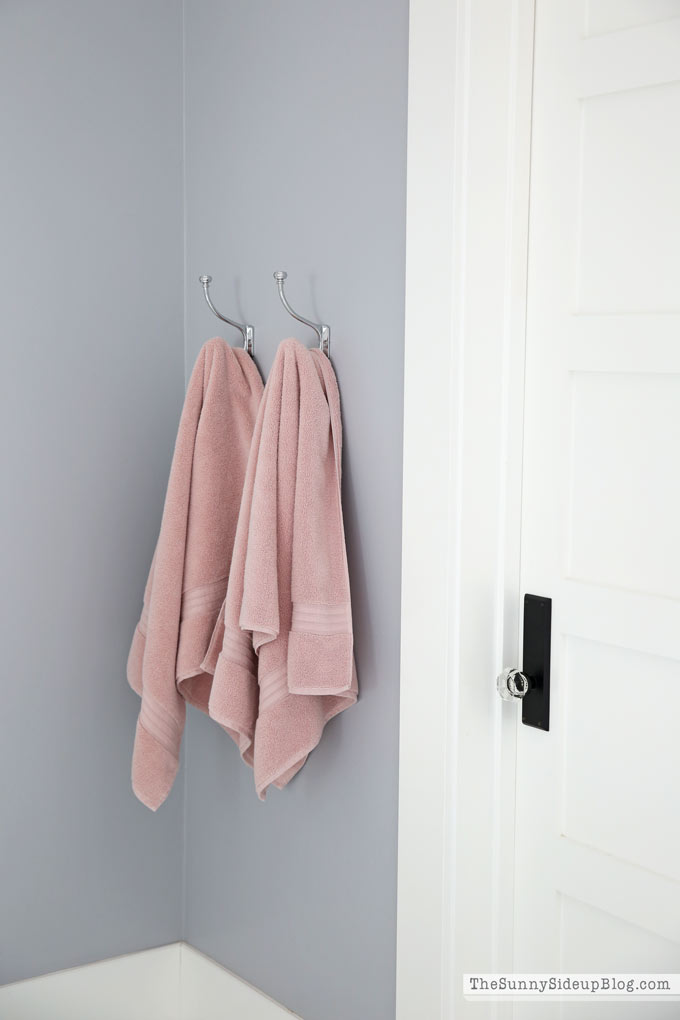 It's such a treat when I find things I love to use daily that also look great in my home and work with my decor.  The rose color in these towels looks so good against any and all grey paint!  Making them perfect for my bathrooms.
(You can download all of my paint colors here)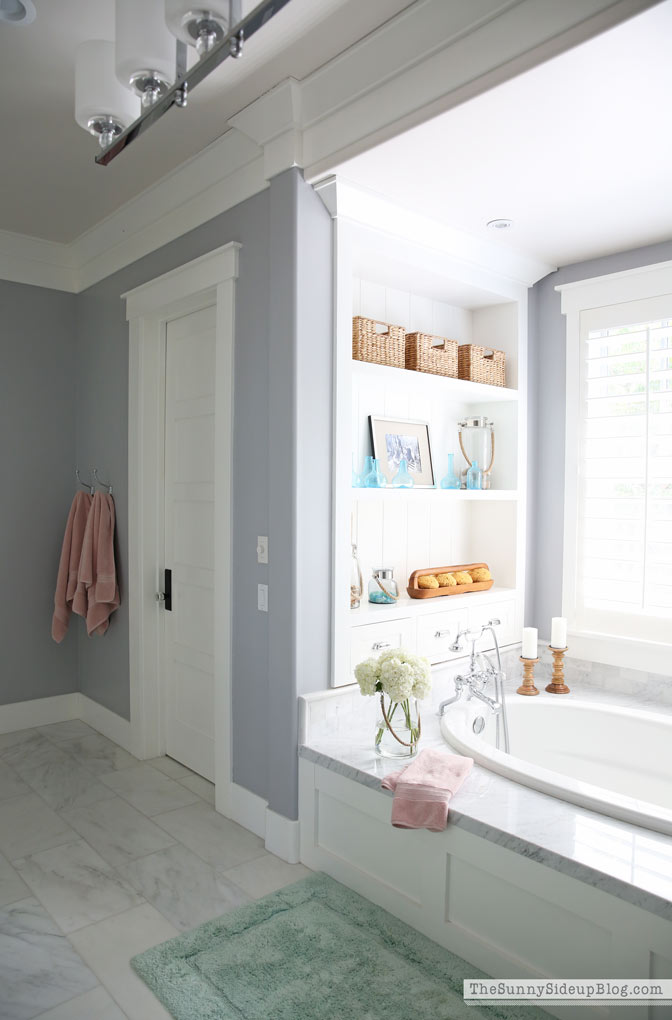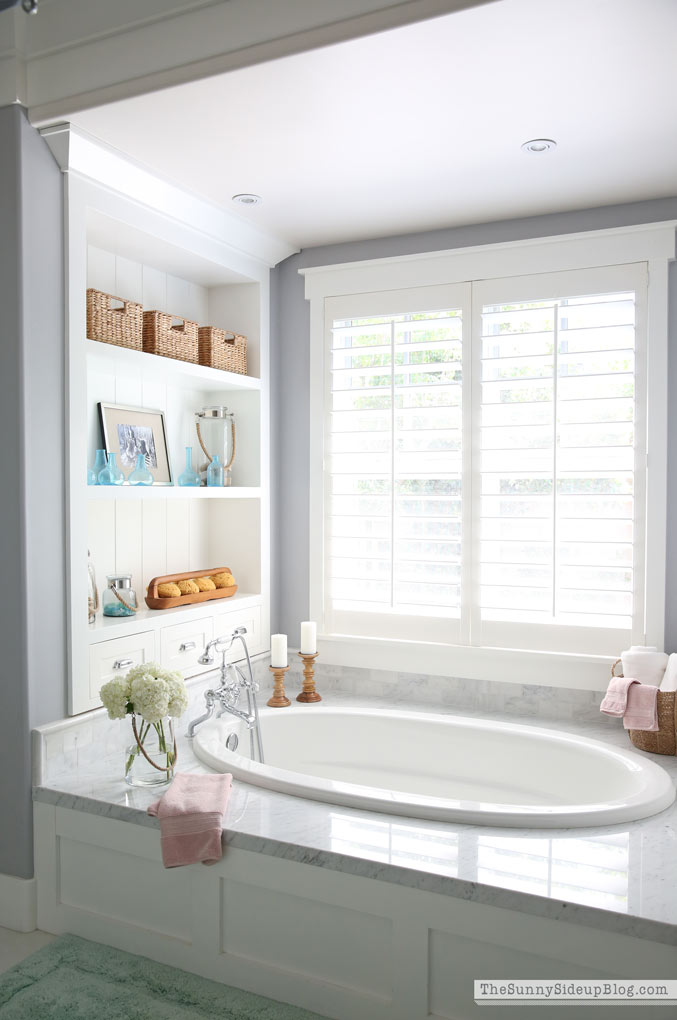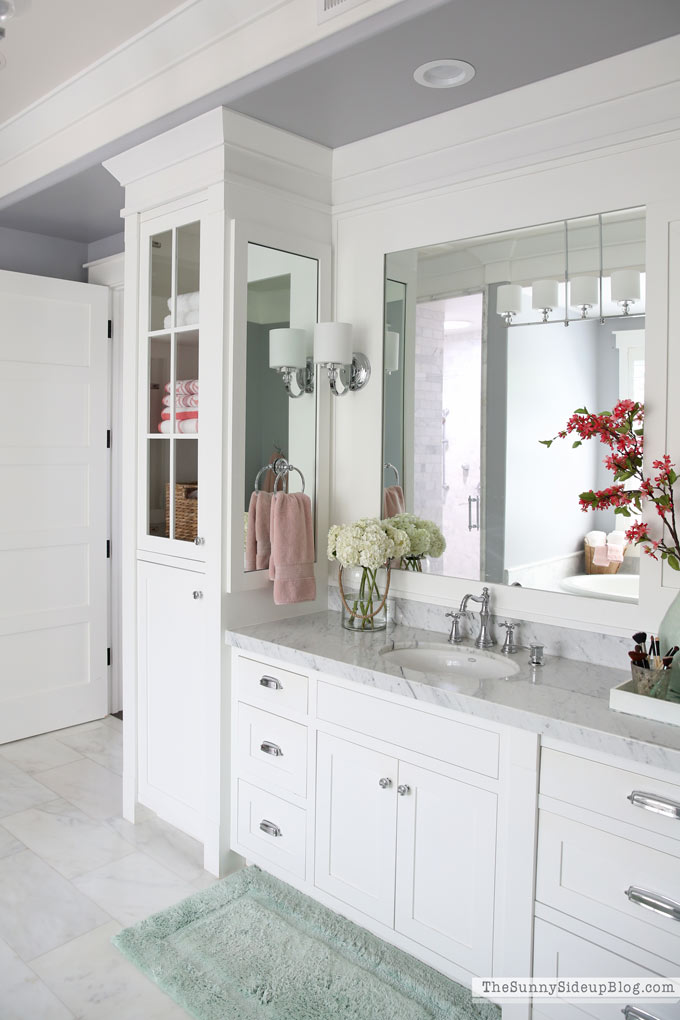 I already had pops of coral in my master bathroom and love the combo with the soft pink!
So feminine and pretty.
I wondered if Kenny would mind the pink towels but he didn't say a word about the color.. only how soft the towels are which was no surprise.  He never notices details about how things look!  Only how they function so the towels are a win.  For both of us.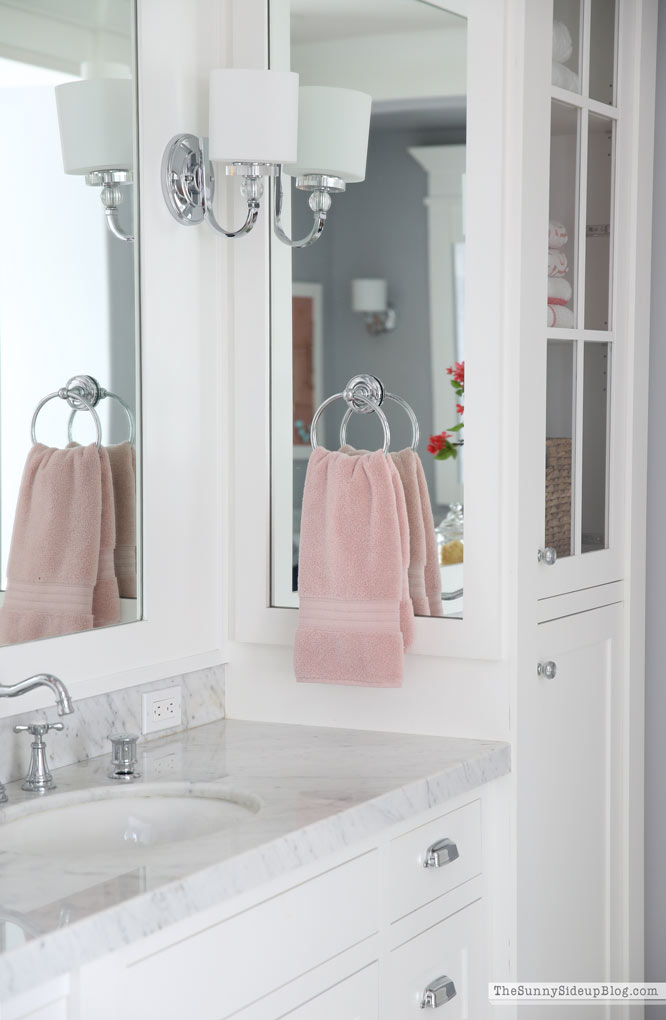 I have a feeling the pops of pink have only just begun. :)
I loved my new towels so much in my master bathroom I decided to put some in my powder bathroom too!
This rose color is a deeper pink making it perfect to transition from summer to fall.  I have a feeling a lot of pink will be popping up in fall home decor this year.  It's such a hot trend!  I'm still trying to decide if I want to keep the pinks or go with traditional fall colors.  What's your favorite for fall?
I added some of the same towels below my powder bath vanity, added a white hydrocotton towel in my basket and washed my bathroom rug.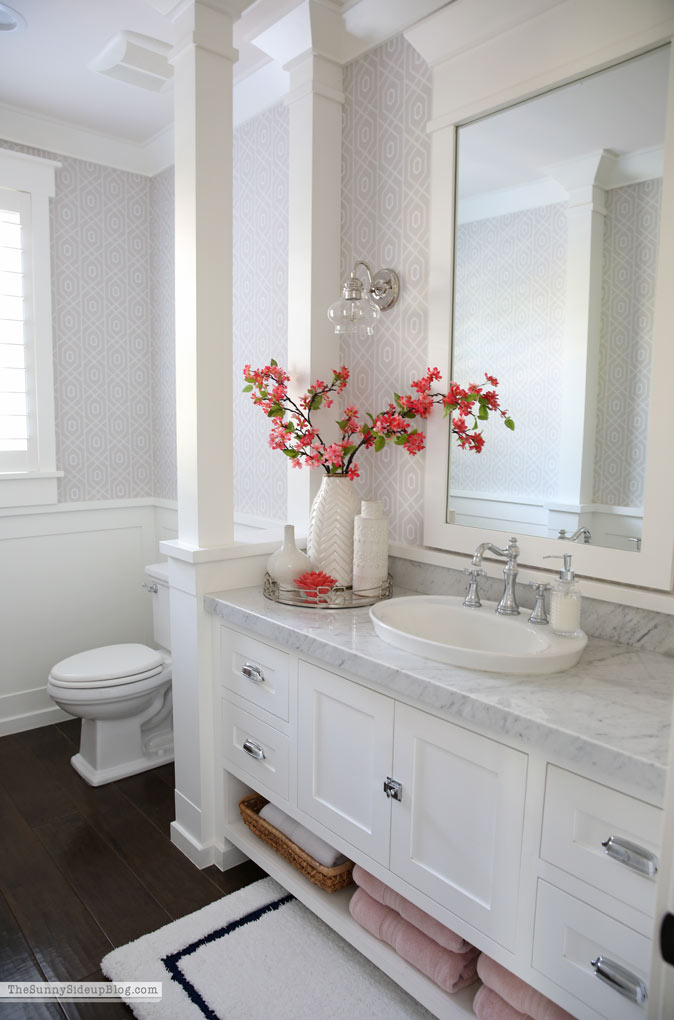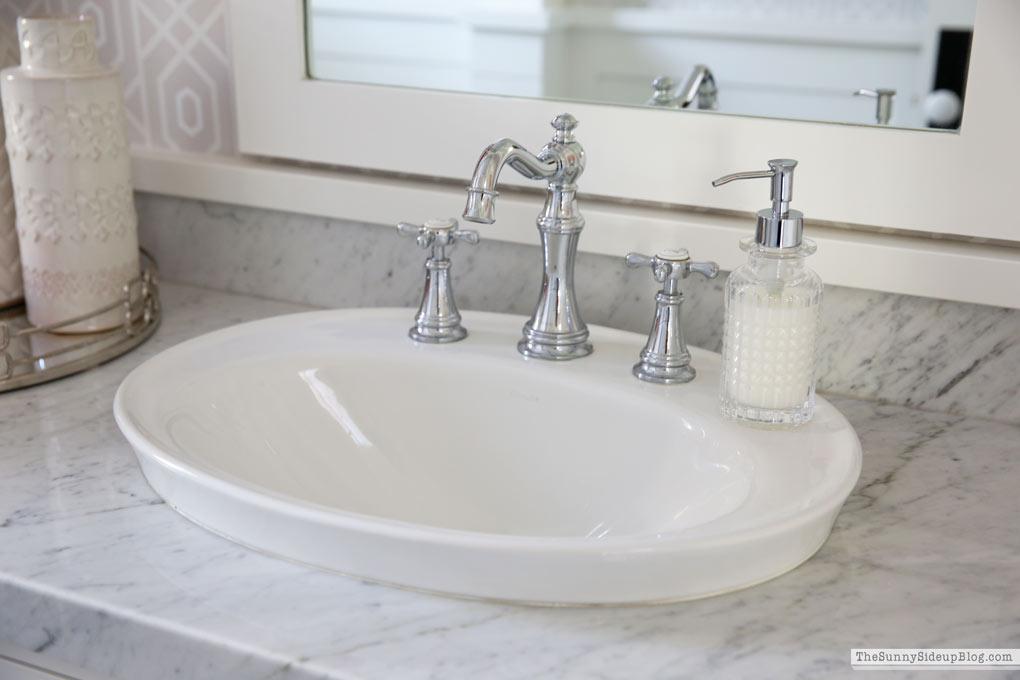 I also got this pretty pressed glass soap dispenser!  I've needed a new soap dispenser for a while now and love the vintage look of this!  I also ordered a few more pressed glass accessories and am patiently waiting for them to arrive.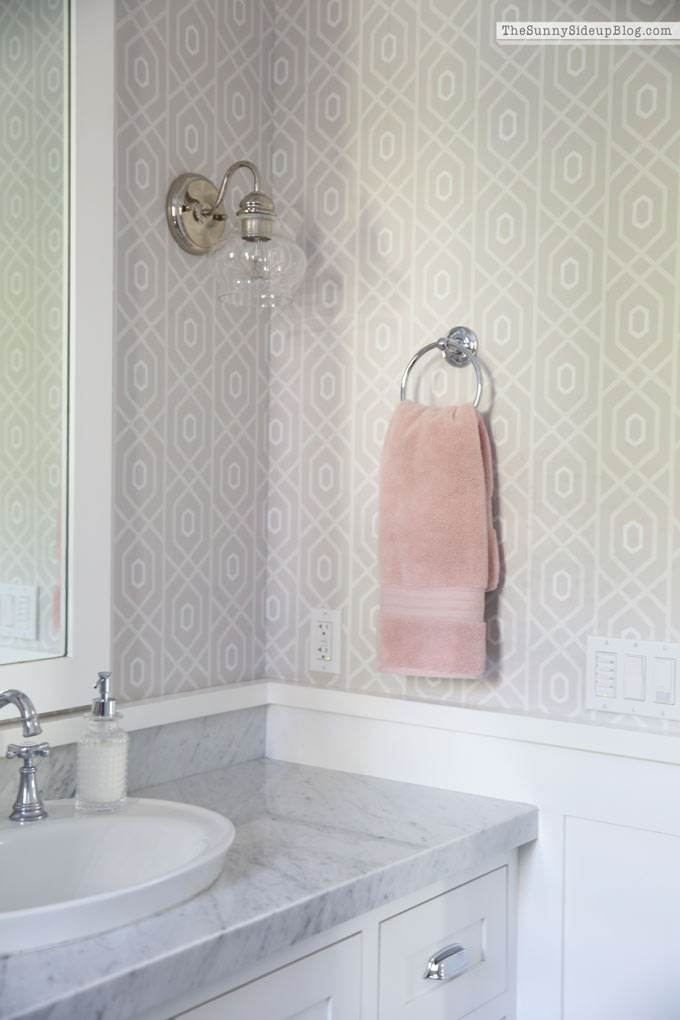 A few simple changes and it feels like a new space every time I walk in this bathroom!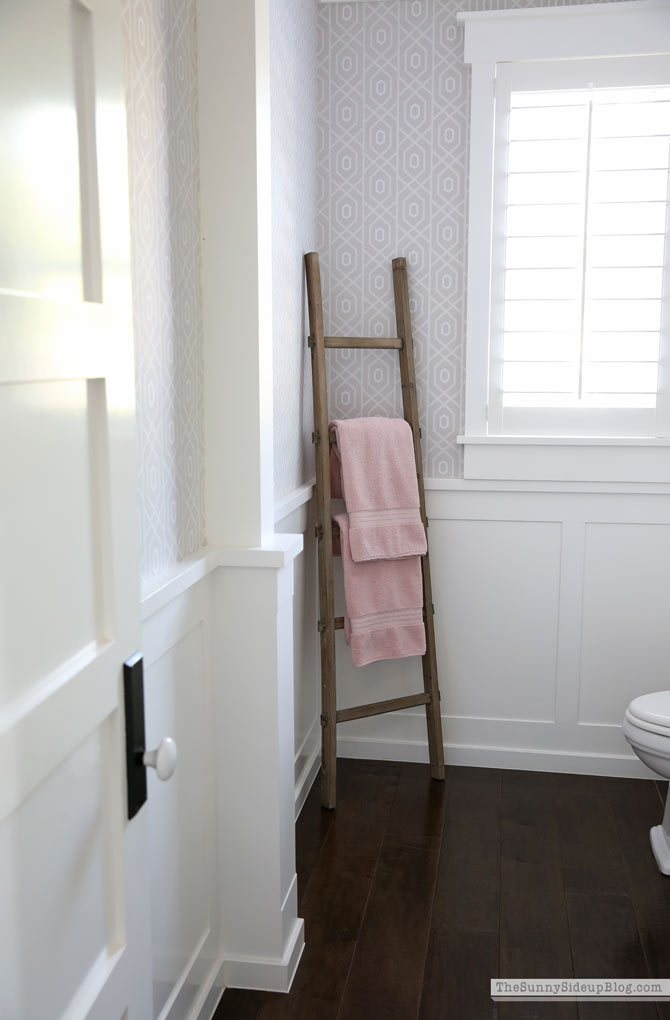 Crazy the difference a few new towels can make.  One thing I've learned through the years is that it really doesn't take much to transform and breathe new life into our spaces.  A few new towels in the bathroom, a few new pillows on the couch, a new plant or some fresh flowers and DONE.  We fall in love with our homes all over again. :)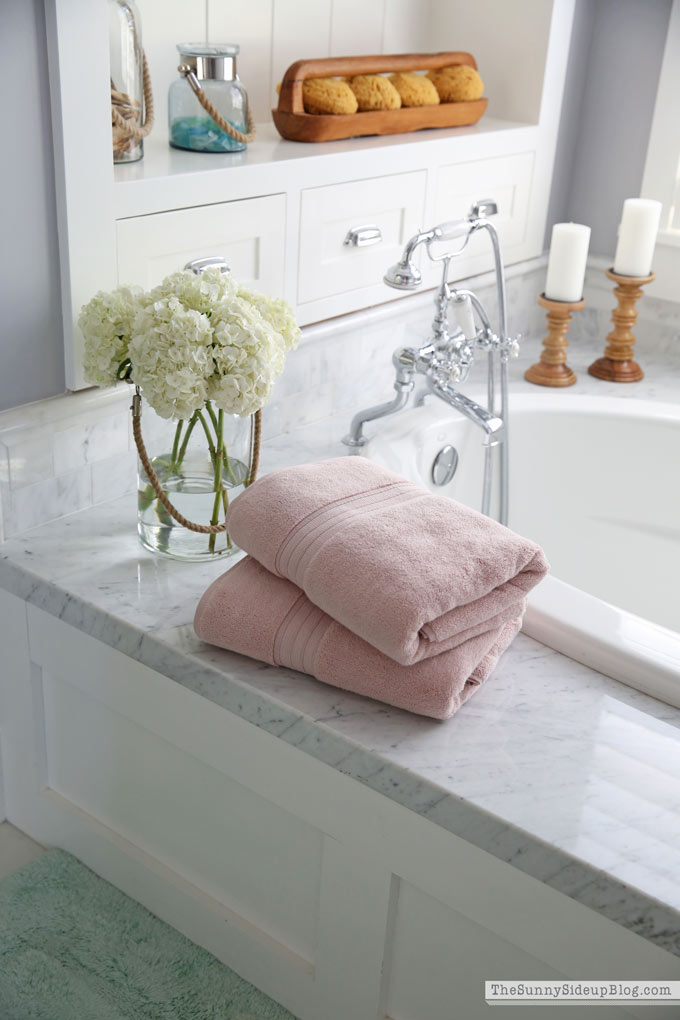 Huge thank you to Pottery Barn for sponsoring this post!  And for helping me decorate my home through the years.  Your style and quality keeps me going back.  And back.  And back again.
And then back again one more time even when my husband says it's time to be done going back. :)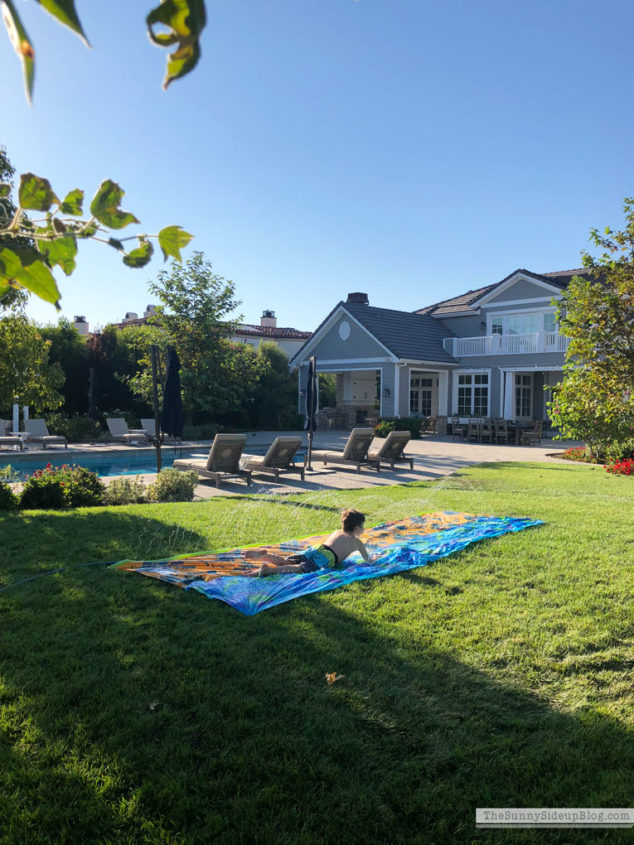 Enjoy your weekend everyone!  This pictures sums up plans around here. :)
{POST SOURCES}


SaveSave
SaveSave
SaveSave
SaveSave
SaveSave
SaveSave
SaveSave
SaveSave
SaveSave
xoxo, Erin