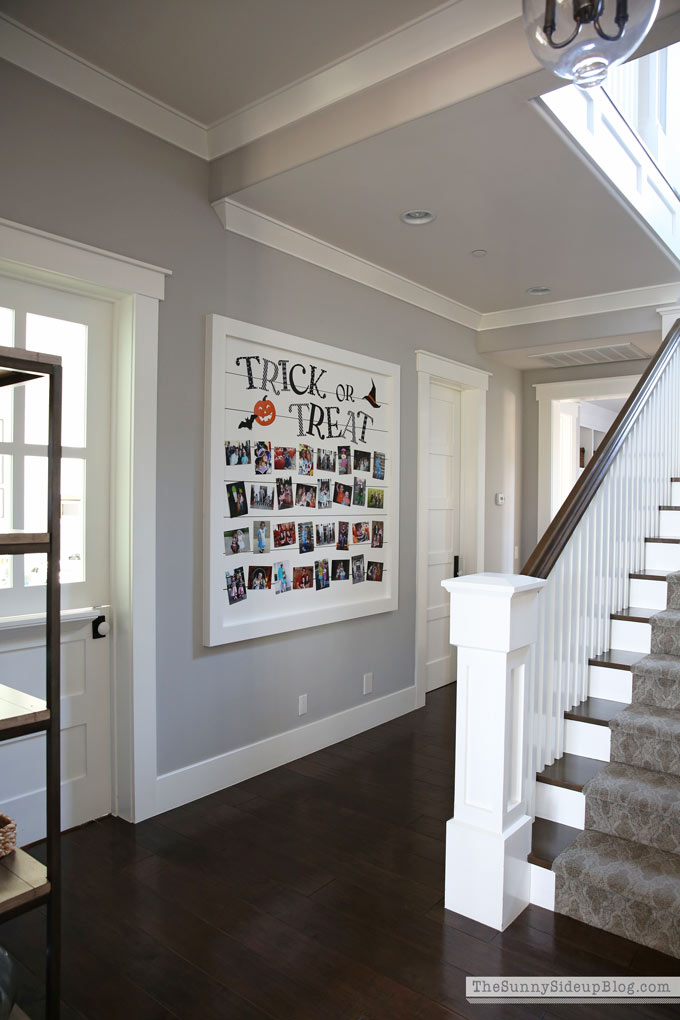 Happy Monday friends!  Our hallway is looking festive for Halloween!  I call this my shiplap trick or treat Halloween picture display.  Try saying that three times fast. :)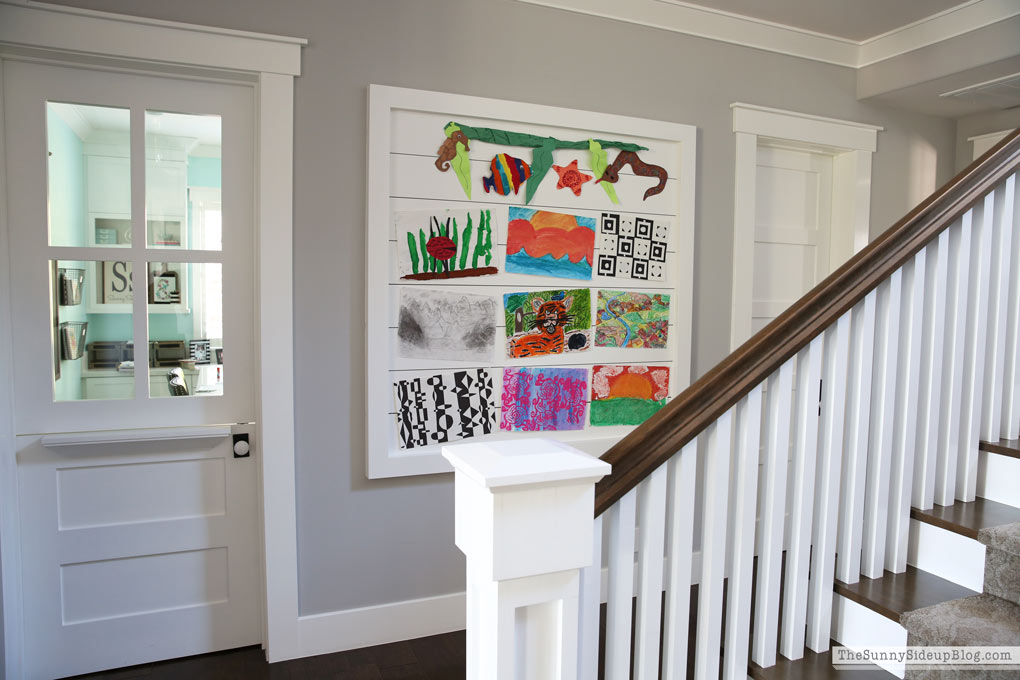 It was so fun displaying my kids' art masterpieces over the summer, but we were ready for a fun change for Fall.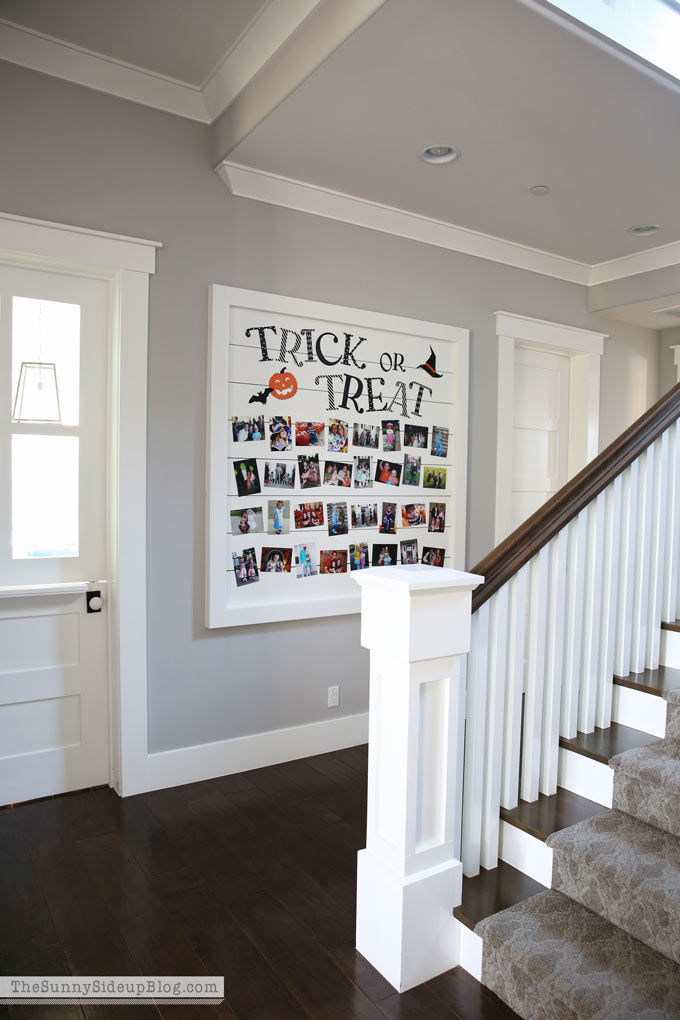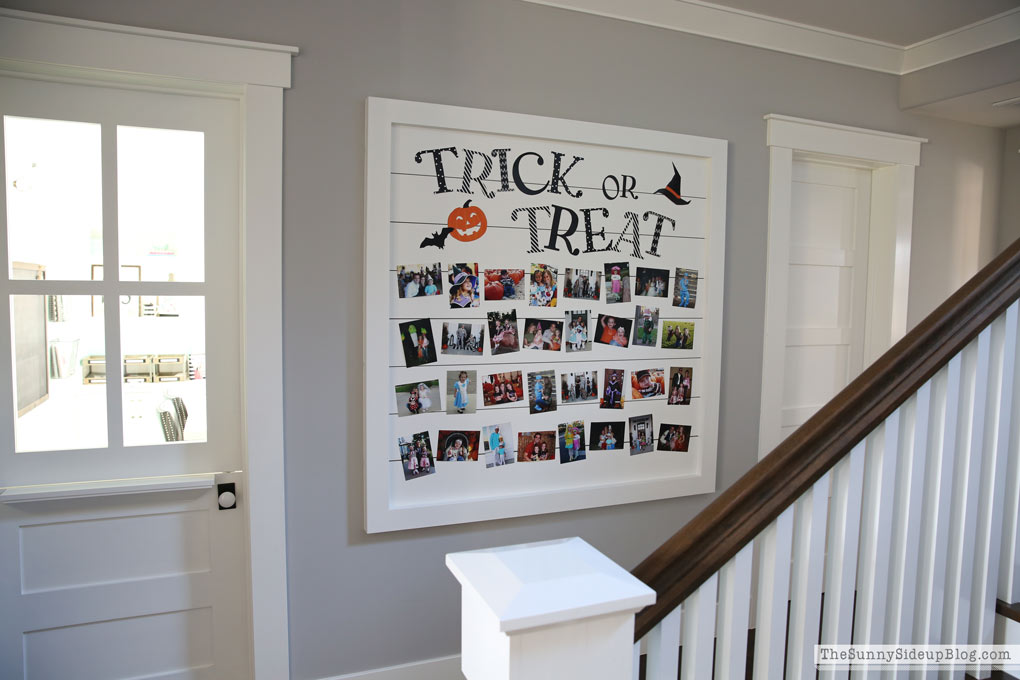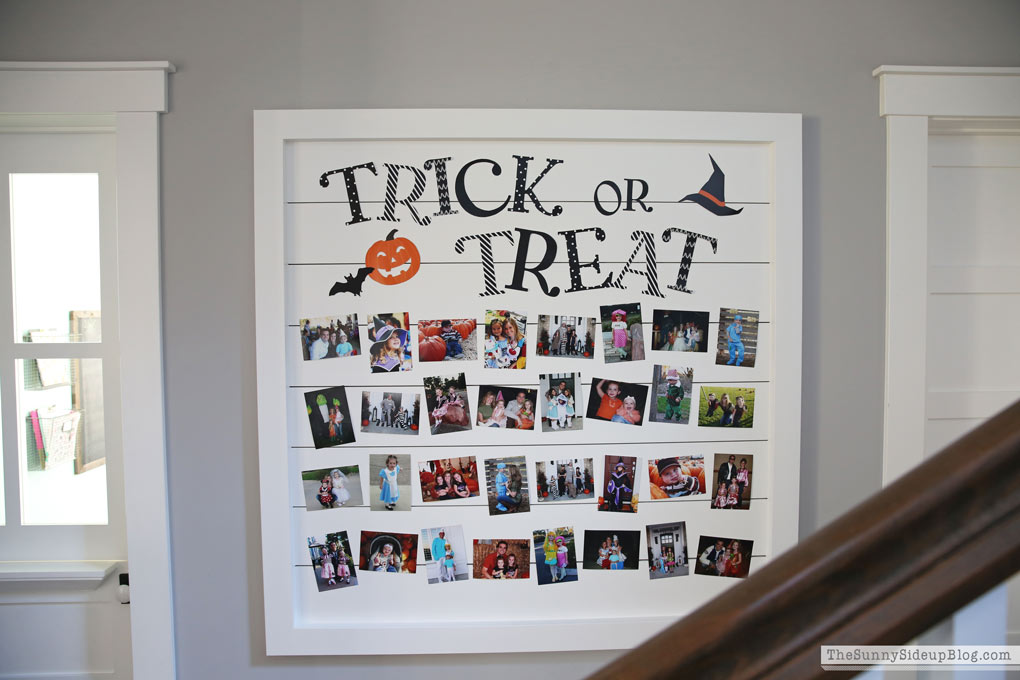 My kids love seeing their past Halloween costumes!  Every time they walk past these pictures they stop to look at them. :)  I found the cute Trick or Treat letters here on Kristen's fun blog and just put them up with blue painters tape.  I also used blue painters tape to hold up the pictures.  I got the cute pumpkin, bat and witch hat at the craft store.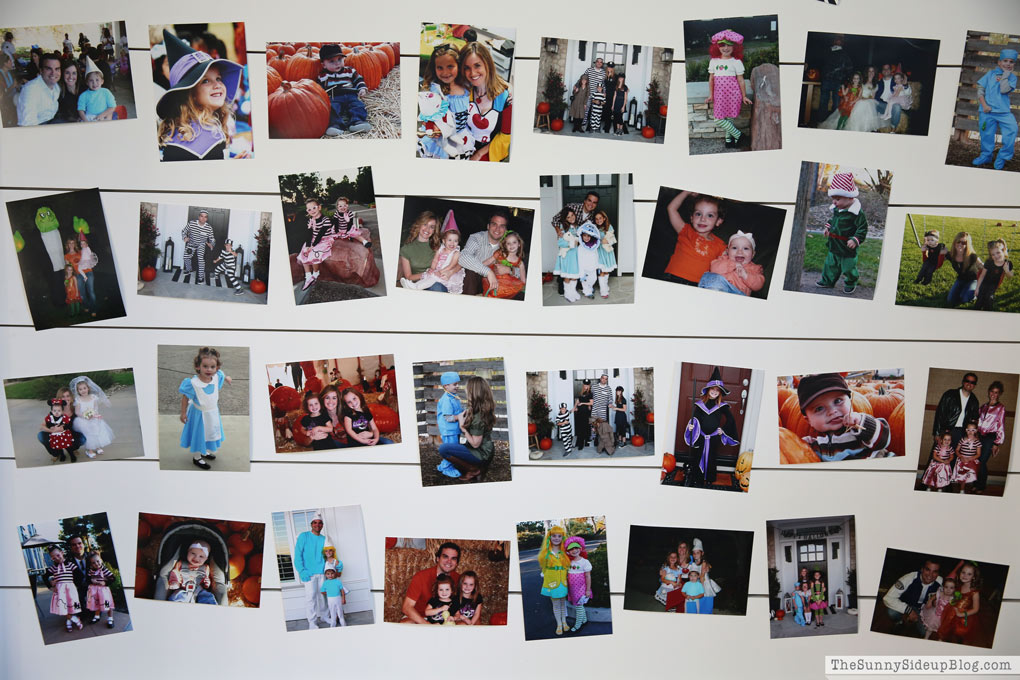 Lots of fun memories on this little shiplap trick or treat Halloween picture display. :)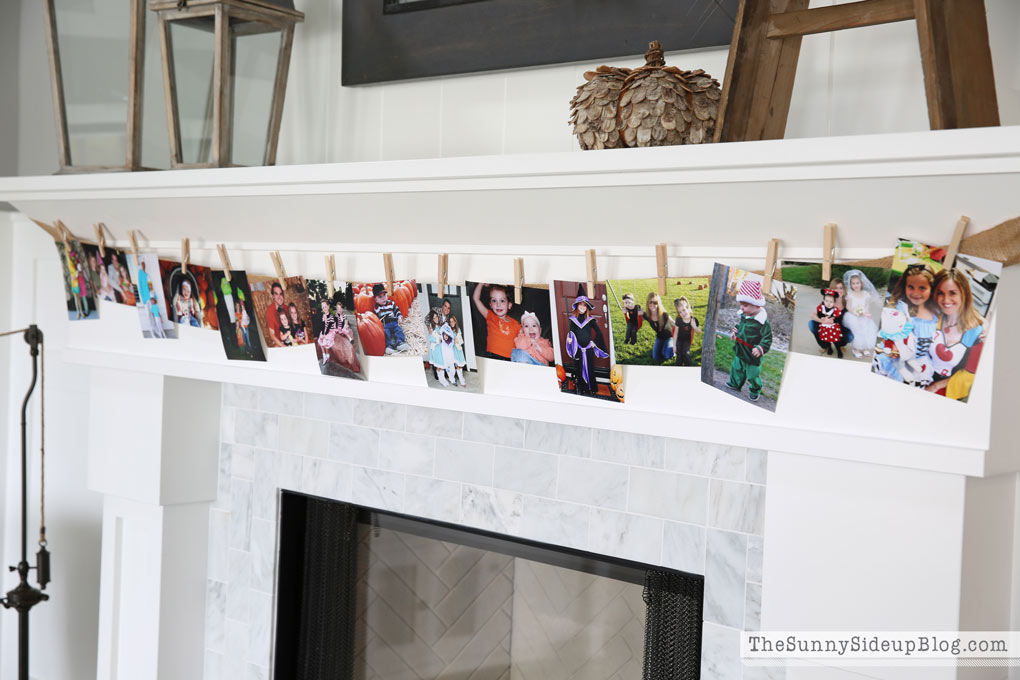 Another fun way to display Halloween pictures for your kids and family is across a fireplace mantel.  I love putting together scrapbook albums for my kids, but a lot of times our pictures in those books get put away and not looked at often.  Pulling out holiday pictures and using them as decor is such a fun way to enjoy them every year.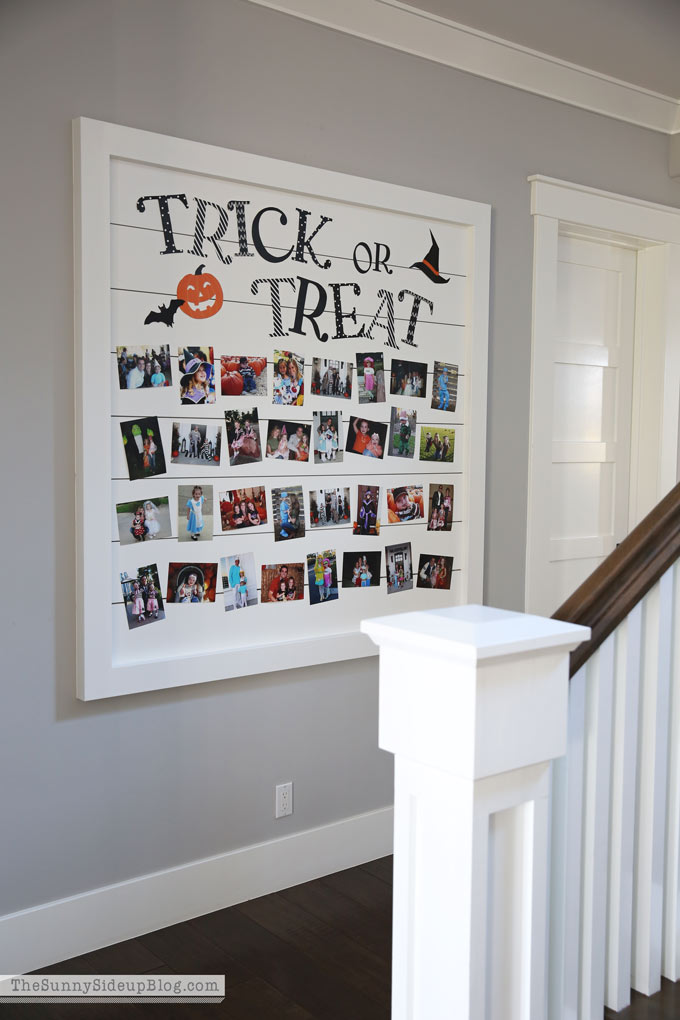 Plus it just makes you excited for the holiday!  I can't believe Halloween is already next week.  It always sneaks up so quickly doesn't it!?  I still don't have costumes for all of us.. ha.  We are slackers this year!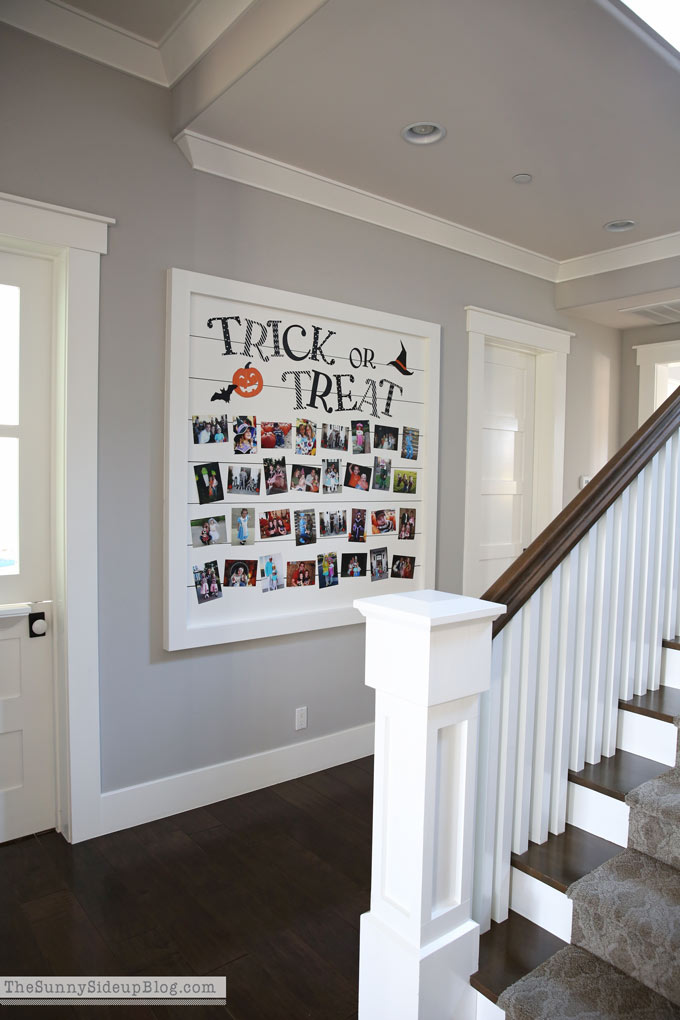 But the hallway is looking festive!  So we'll just focus on that.
:)
xoxo, Erin