Happy long weekend friends!  I hope you're having a good one!  I'm sharing some random summer pictures I had on my camera and iPhone with you all today to wrap up summer 2017.  Then we are full steam ahead with all things organization!  And pumpkin spice everything.
Now THAT'S a fun combo. :)
Legos.  My favorite summer centerpiece.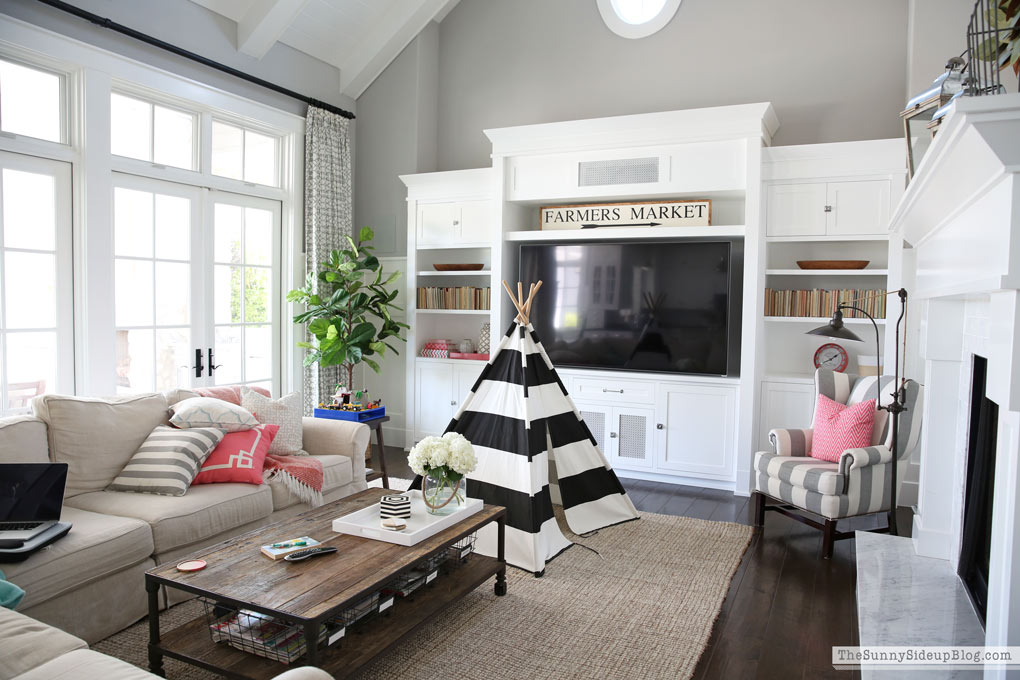 Half of the summer we had the tent set up in the family room.  I was ok with it because you know.. stripes. :)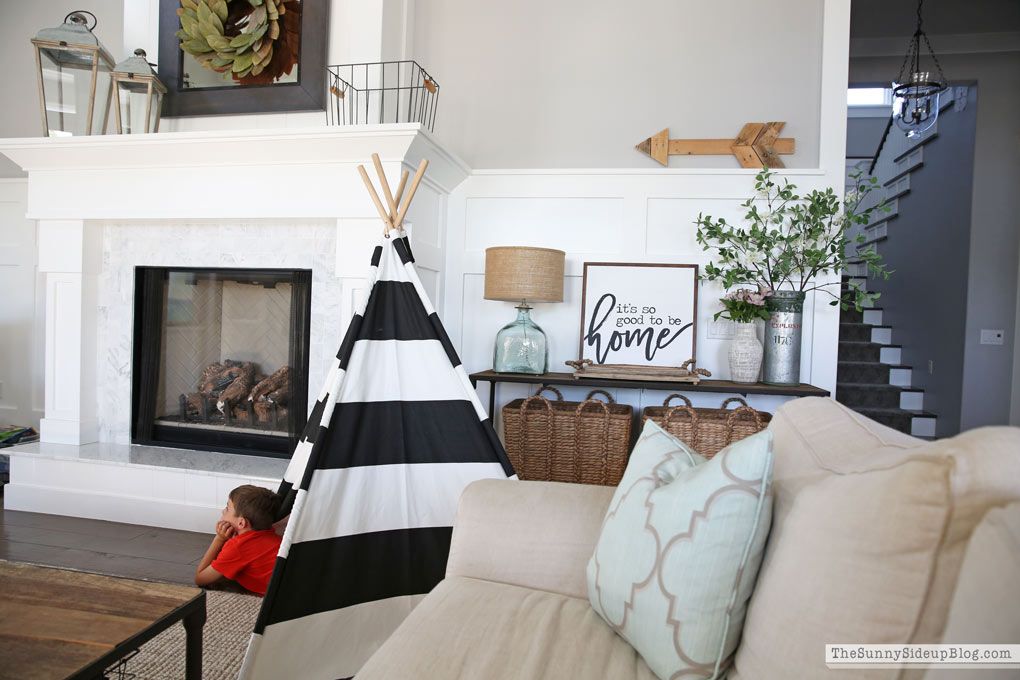 Cozy spot to watch morning cartoons.  And afternoon cartoons for that matter.
Our pool swan joined us for dinner a time or two because the kids didn't want to leave him outside in the hot sun.  (Naturally)
Hands down my best tablescape to date.
Heading home from a cloudy evening at the beach.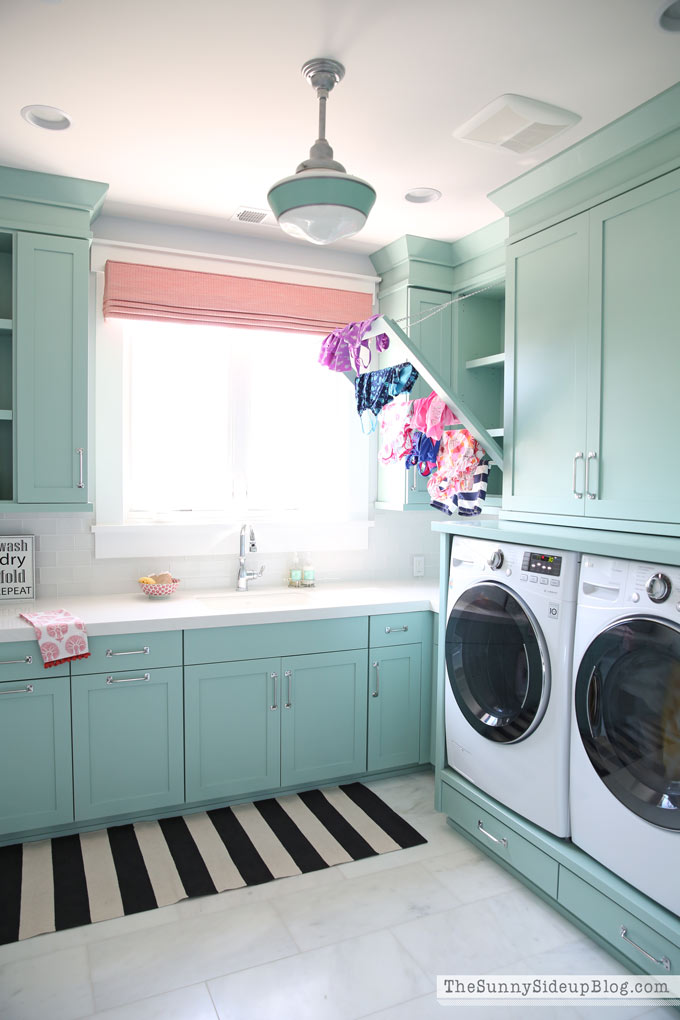 Seeing my kids' swimsuits drying on our laundry room drying rack is always one of my summer favorites. :)
So is walking into a room and seeing this.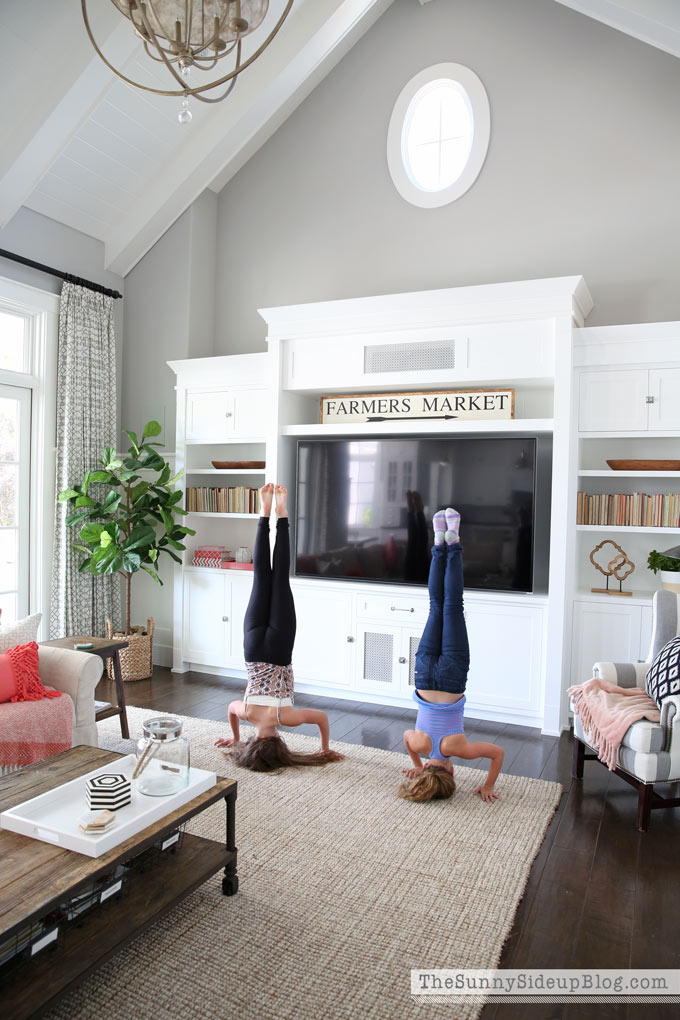 Again and again.  Crazy how long they can hang like this.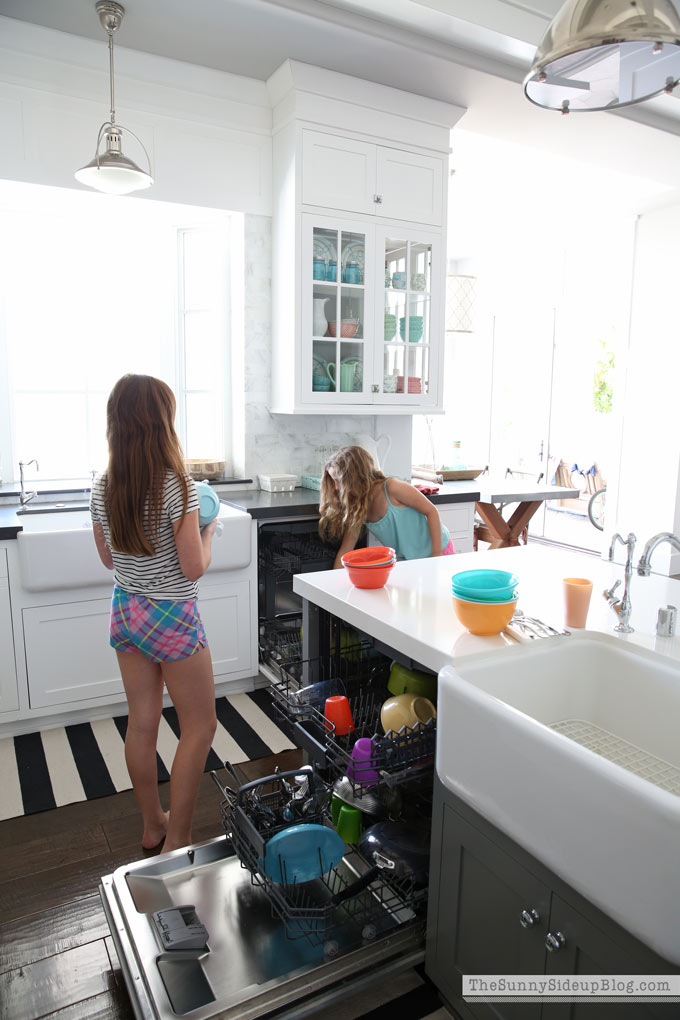 Morning chores.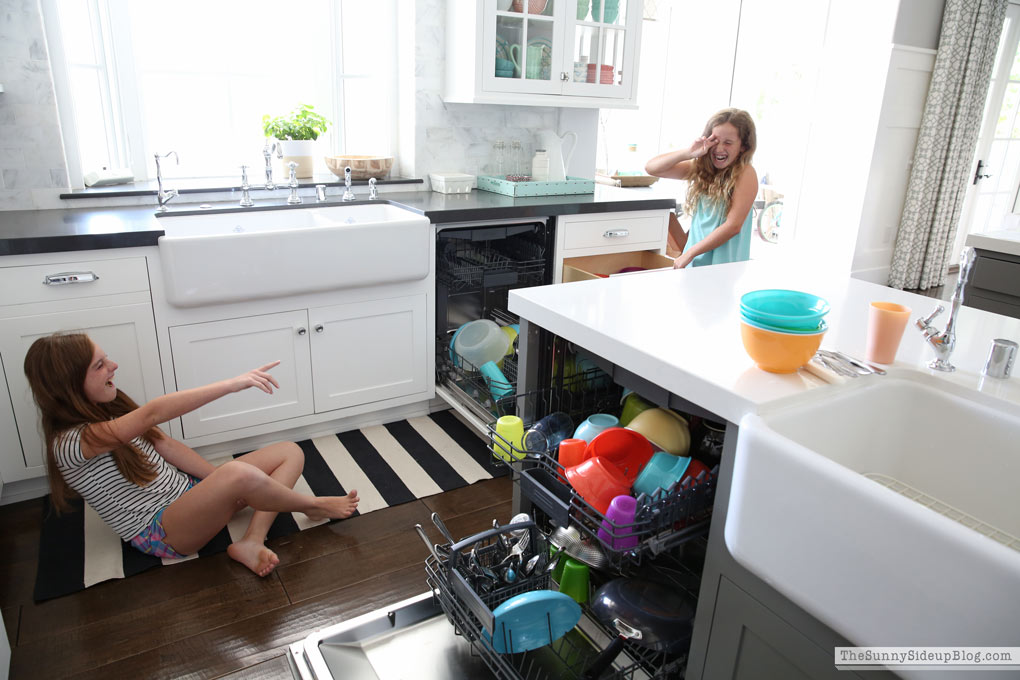 Our morning chores usually take WAY longer than they should.  Not sure why…
;)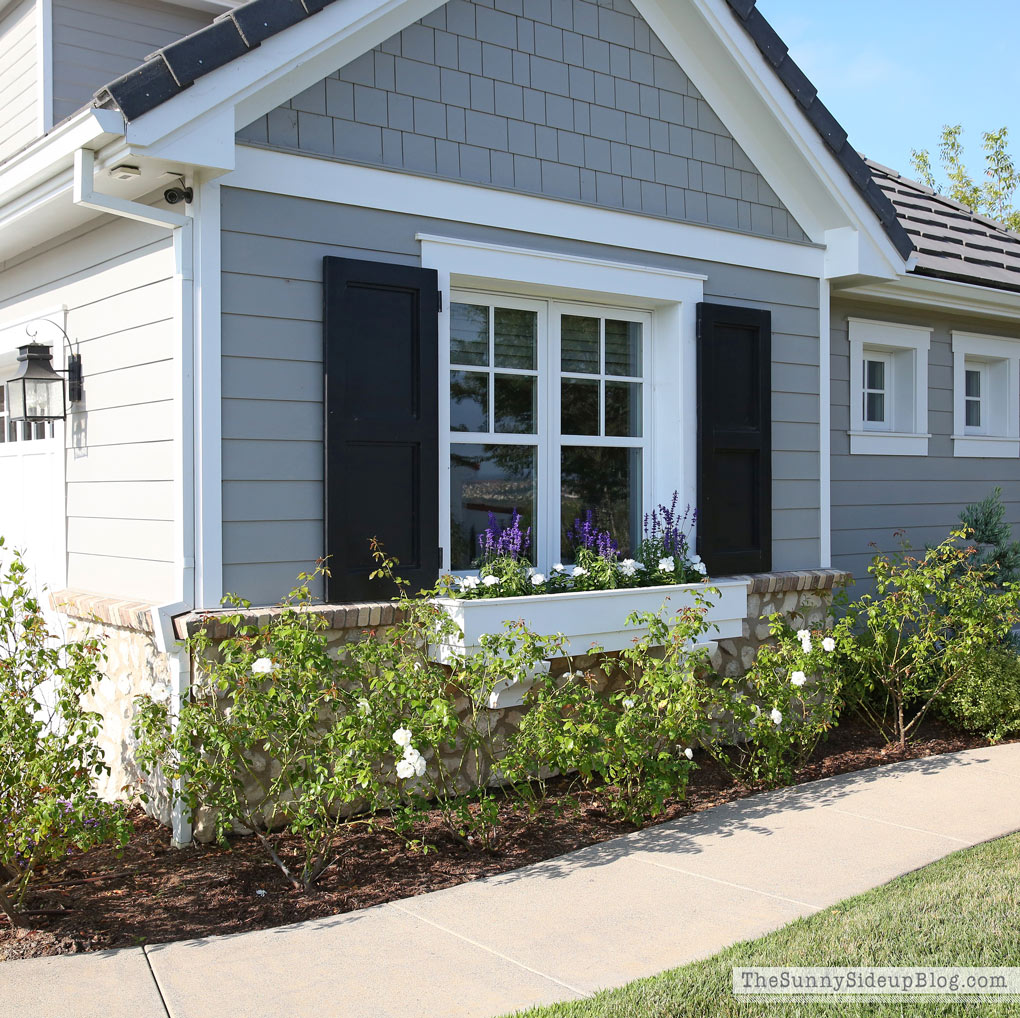 New flowers in our flower boxes!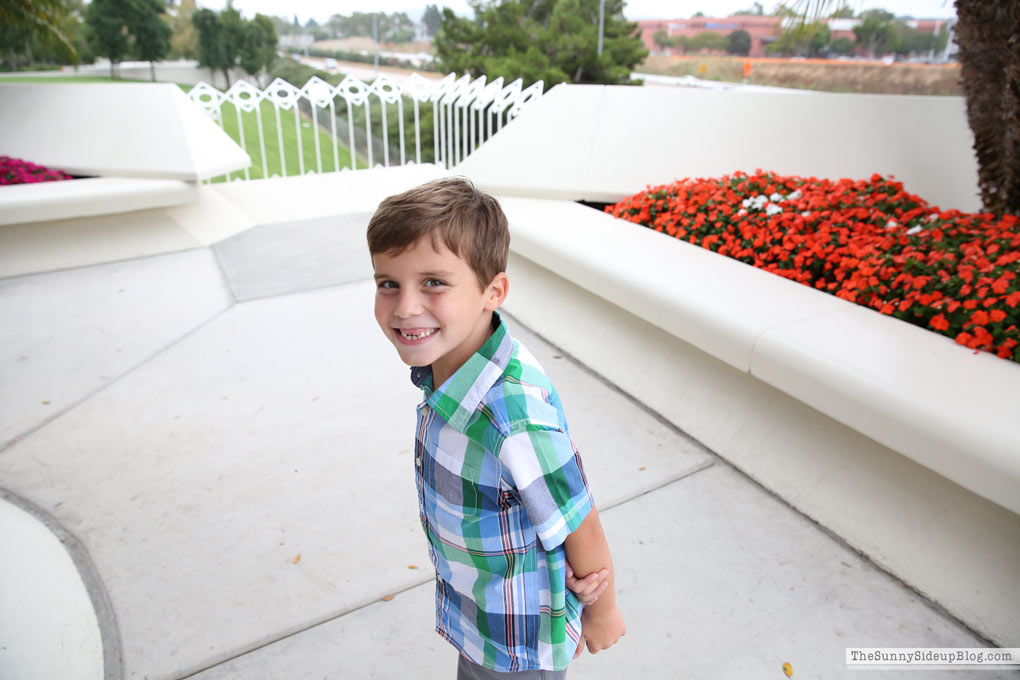 Can't get enough of this toothless smile.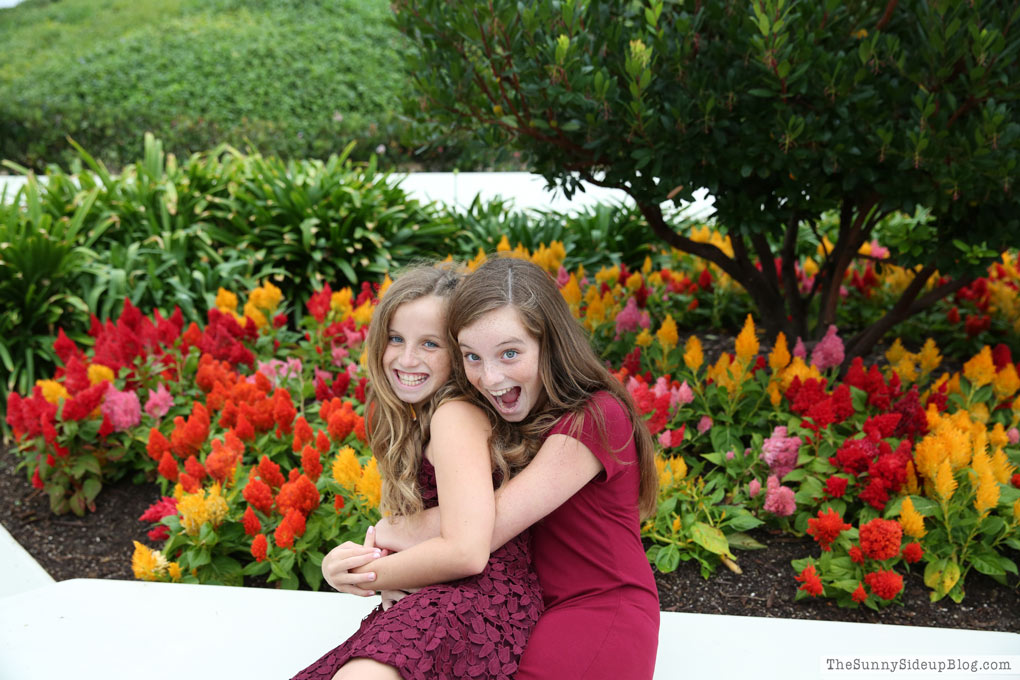 I took these pictures at a summer wedding my girls were a part of.. waiting for the bride!
So happy for this beautiful girl and long time favorite babysitter.  She saved me when we were building our house and feels like part of our family.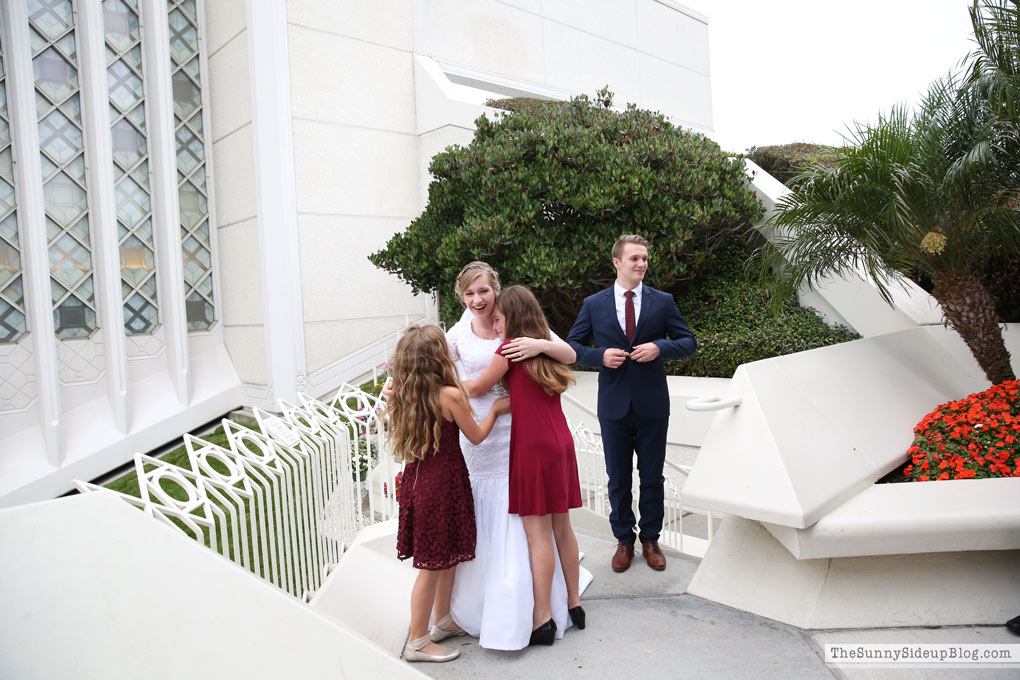 My girls got a little emotional.  Happy for her, but also growing up and change is hard.
Such a special day that we were honored to be a part of.
Quick stop at In-N-Out to eat before Addie's play!  Wearing my recent favorite Ruffle Tee that I shared in this post.  Kirk the dinosaur joined and was clearly ready for a cheeseburger. :)
Show time!  So proud of our little Alice in Wonderland!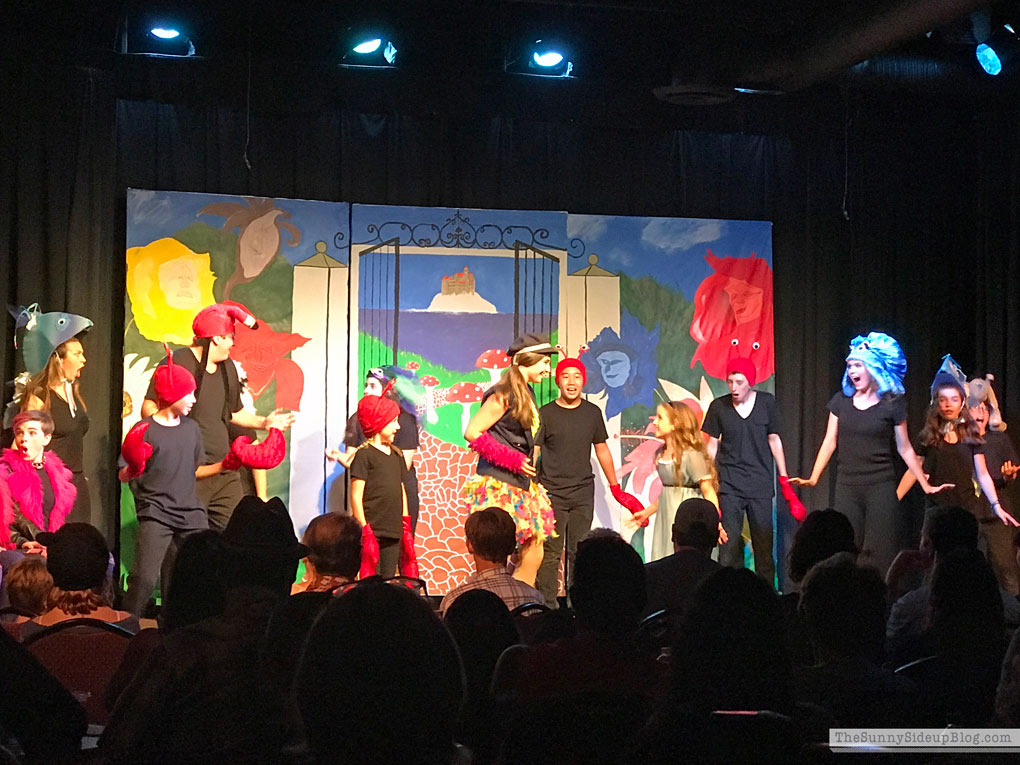 She was darling.  #proudmom  We had a crazy couple of weeks with lots of showings but it's always worth watching her on stage.  She loves it so much.  And I love her. :)
So many of her darling friends came to see the play!
I had a hot date to most of the shows.  El snapped this picture.
So then Kole insisted on taking a picture too.  I think he has real potential for a career in photography.. you?
:)
Summer of 2017!  It was a good one.
xoxo, Erin