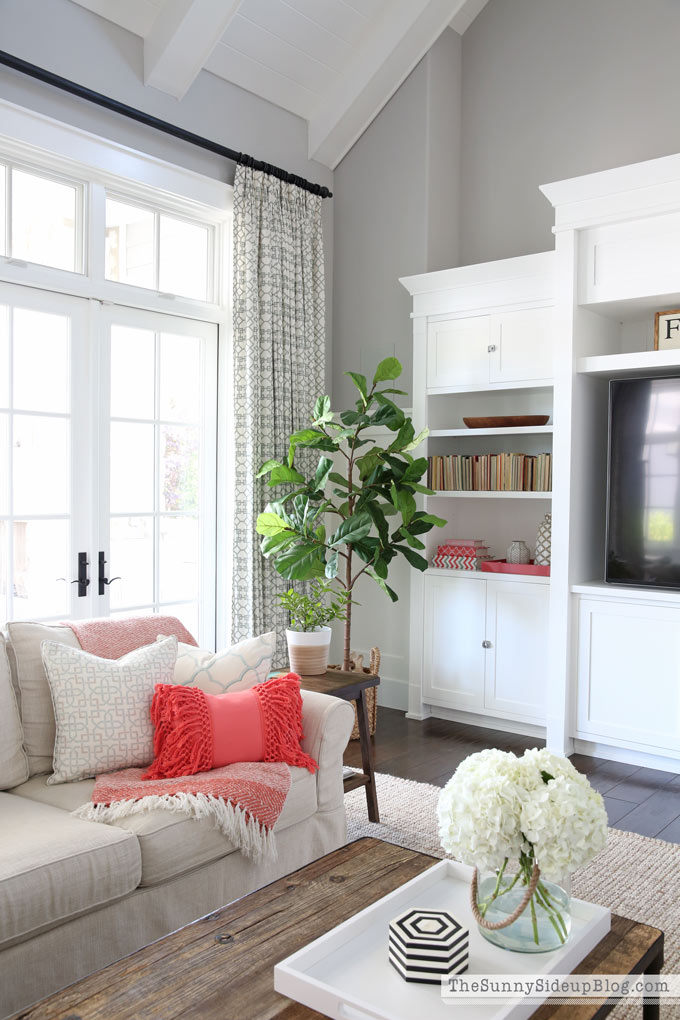 Happy Monday everyone!  I'm so excited about today's post!  The crew from Pottery Barn reached out to see if I would be interested in sharing with you all how I'm using items from their Small Space Collection in my home.  Hmm.. let me think about that one.. ;)  It's no secret that I'm a huge fan of Pottery Barn and always have been!  I have so many PB items in my home!  I've always loved that they offer so many beautiful decor options in a wide range of sizes.   A lot of items in my previous smaller home were also from Pottery Barn because aside from large furniture, they also sell a lot of smaller furniture that is still big on style.  And I love their style!
(affiliate links used)
There are so many fun things in their Small Space Collection that I had a hard time narrowing down what to get!  I finally decided on a few things.  I ordered two of the Mateo side tables and couldn't be more excited about them.  I have been looking for a side table for this end of my couch for a while now.
This side table is the perfect size!  I love that it's open between the table top and bottom shelf so it doesn't feel too large and bulky.
The bottom shelf is perfect to hold beloved magazines that get read over and over.
Plus there is just enough room on the table top for a drink, reading book and a pretty plant or some flowers which is what I wanted in this space.
Our new side table has made this corner of our couch perfect for afternoon reading time. :)
Kole still loves to sit on my lap when we read together and I'm in no rush to see that tradition end.  Pretty soon his legs will be longer than mine.  (tear)  Not that that's saying much. ;)  #shortie
Owen is a long time favorite.  Love that Mrs. Tweezers. ;)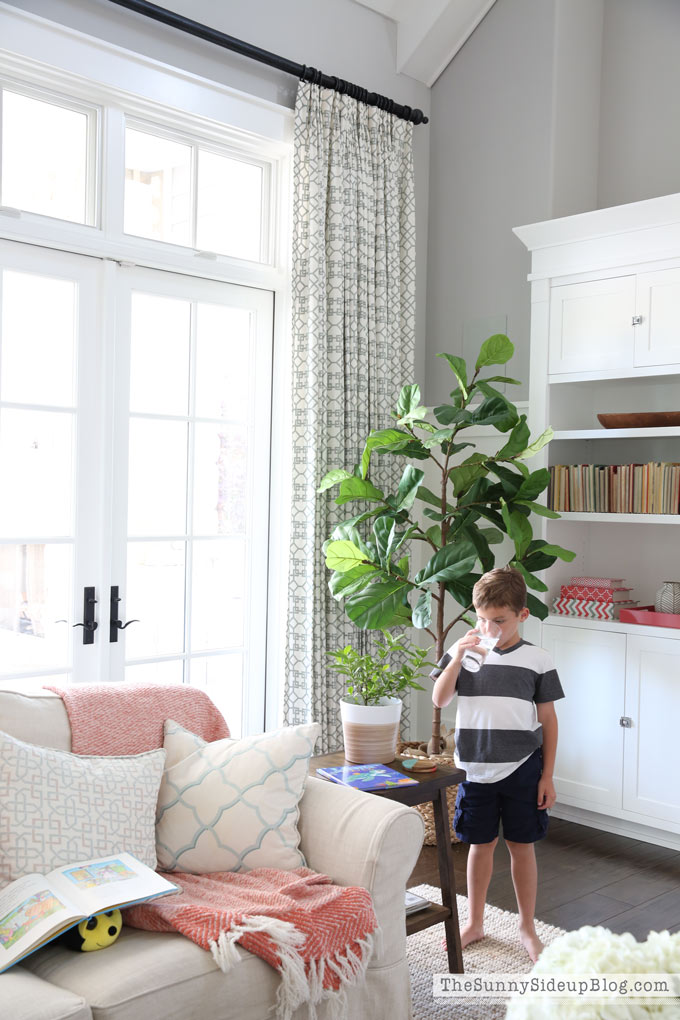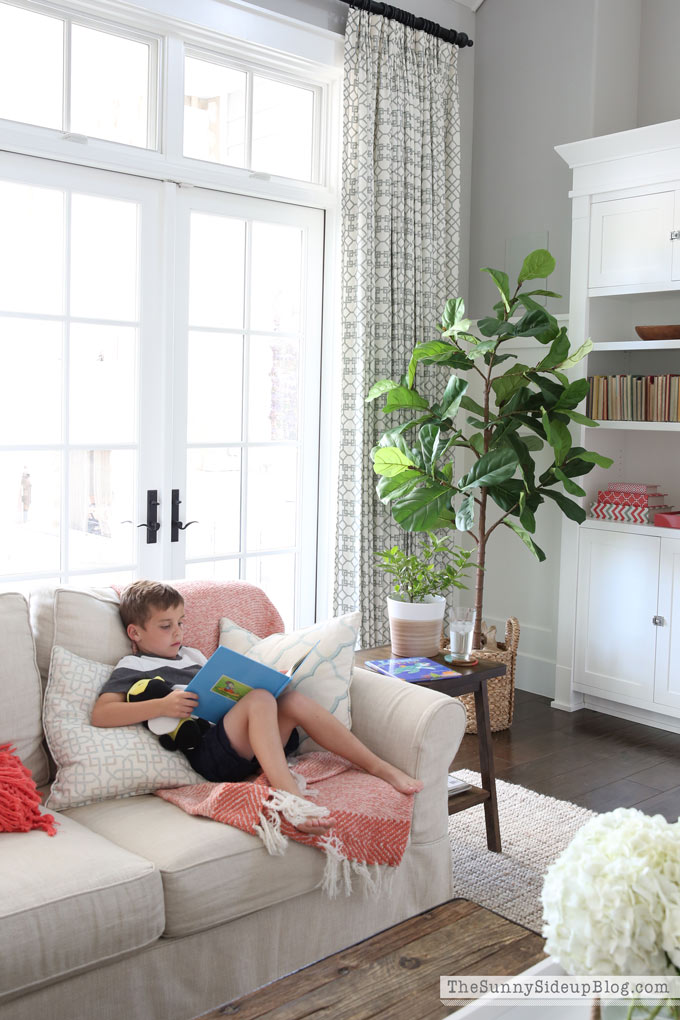 A lot of times after we finish reading books together he likes to sit down and read the stories again to himself. :)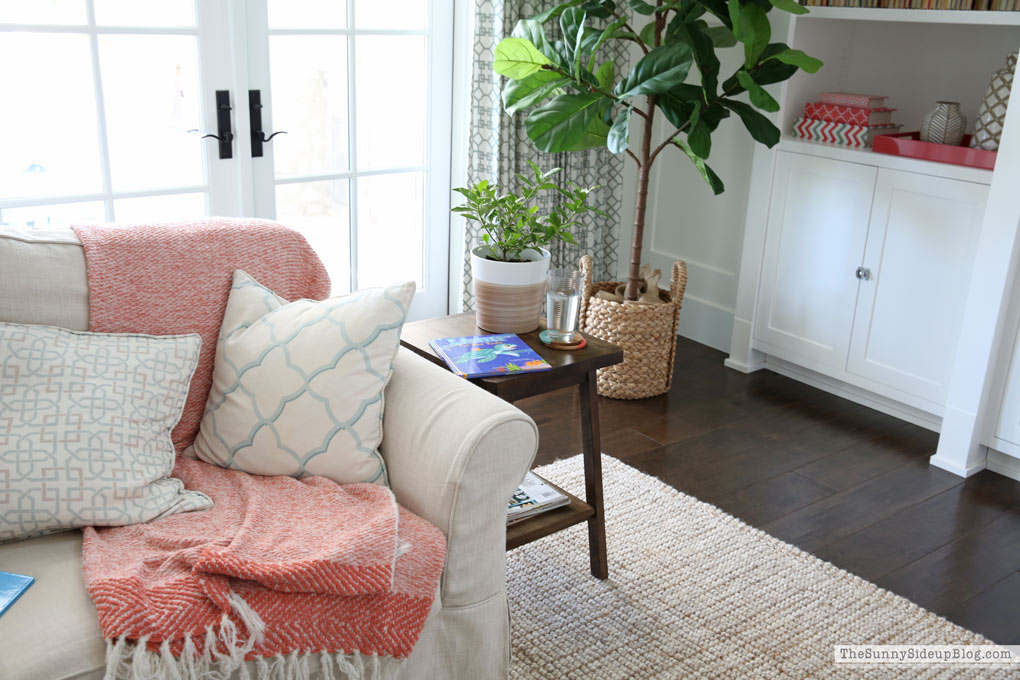 Such a cozy corner.  Now we all fight over this spot!  I ordered two of these side tables thinking I would put one on the other end of my couch, but I've been moving it around and trying it in lots of different spaces.  Playing my favorite game.. musical furniture. ;)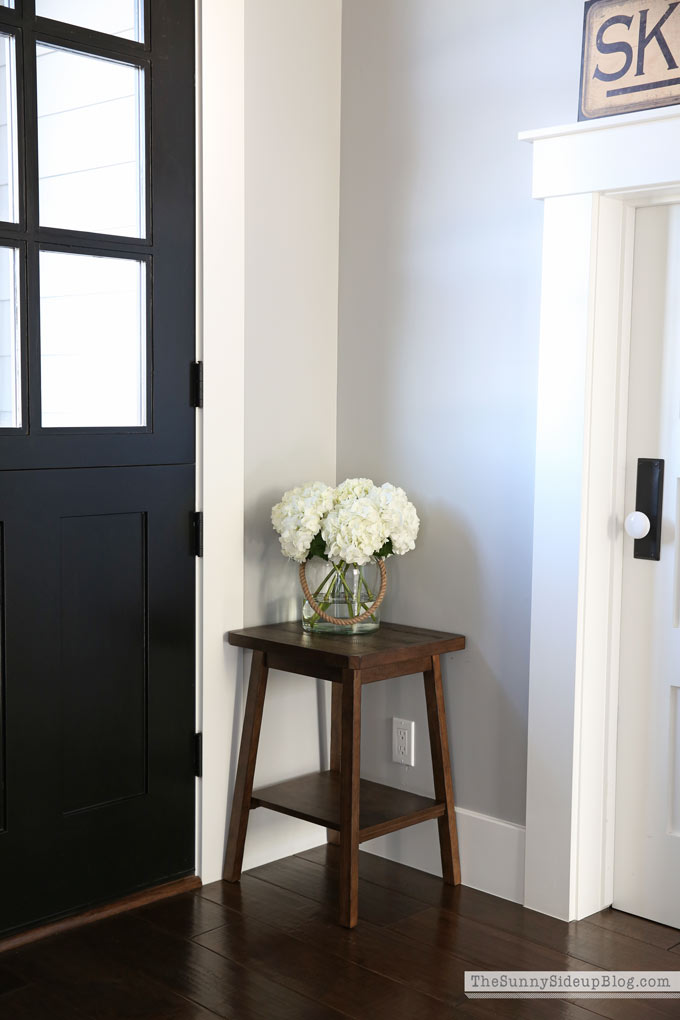 It looks good everywhere I put it!  For now it's sitting in the corner of my mudroom.  Ever since I put a Christmas tree in this corner last December I've felt like I need something here.  I don't have a lot of space between the door and wall and this table is the perfect size.
These fun pillows are also from the PB's small space collection.  LOVE them.  The black and cream is a fun change for this room and I love the patterns.  They are the Gemma Lumbar Pillow and the Jules Embroidered Pillow  and both pillow covers are on sale!  Don't forget pillow inserts too. :)

I'm thinking some fun art prints or something would look good on the wall space above the end table.  Or you might see that end table pop up somewhere else.  Nothing stays put in my house too long. ;)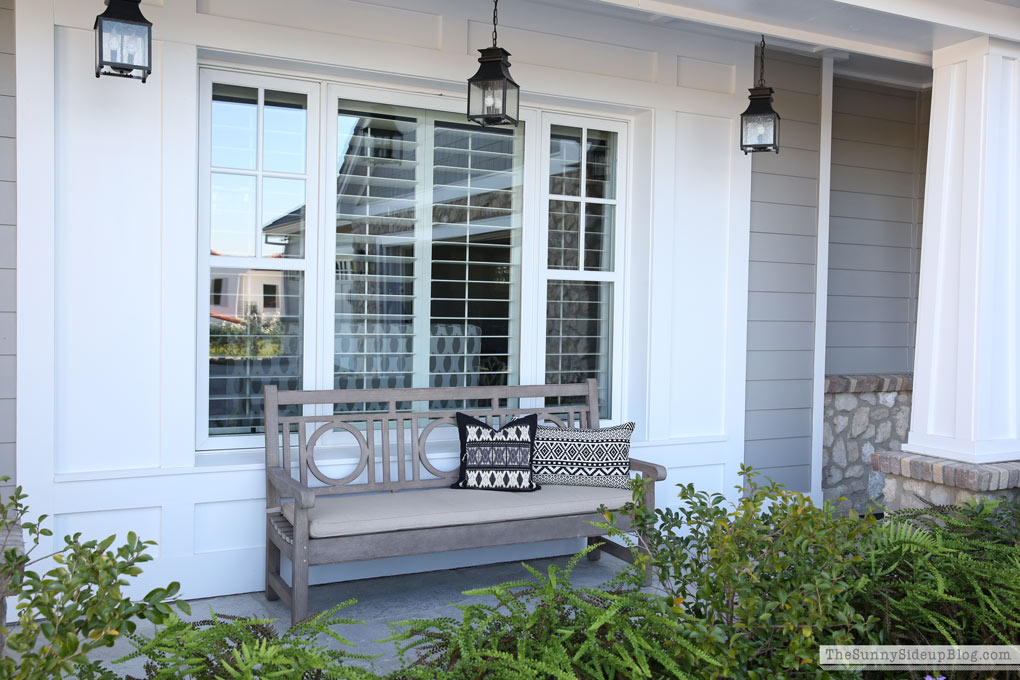 I also tried my new pillows on my outside bench and love them there too!
They go so well with my lanterns and black striped rug.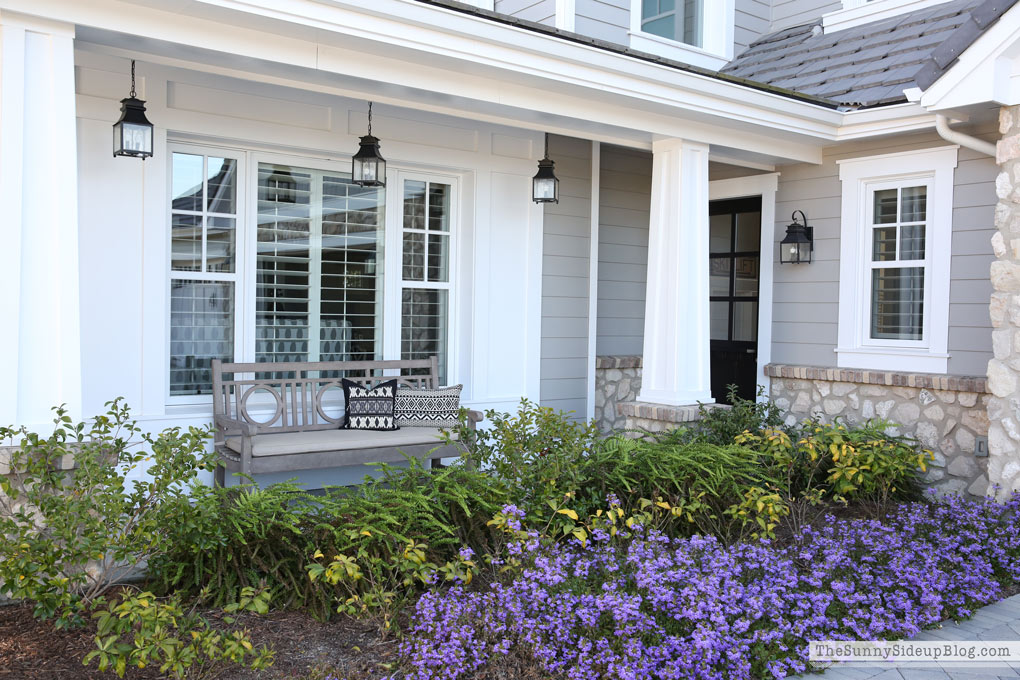 Hello Spring flowers!
Thanks to my little buddy our porch is sparkling clean. ;)
The last item I ordered from the Small Space Collection were these Galvanized Nesting Bins for Kole's closet.  I just started moving all of his clothes up into this closet a few weeks ago and have been looking for some bins or baskets to fit on these three closet shelves.  I was so excited that these galvanized bins were the perfect size!  His room decor is taking on an industrial vibe so they are perfect.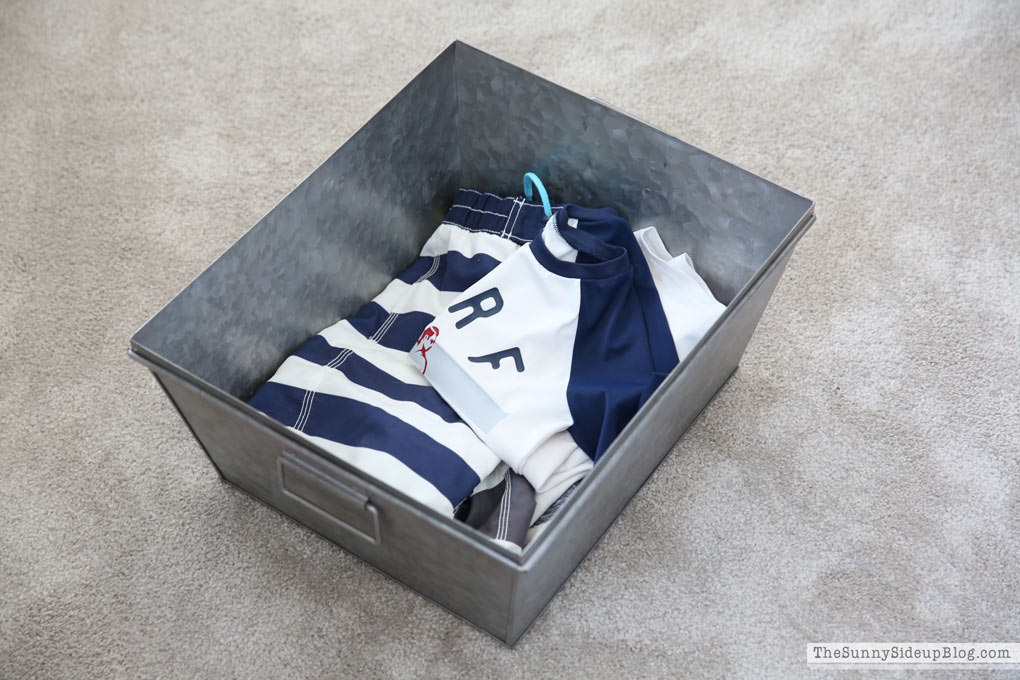 Right now I'm using them to hold clothes that are too small and need to be taken to his cousin in Utah, clothes that are too big that he isn't wearing yet, and then one for all of his swim suits.  These bins are deep and have a lot of storage space so they might end up holding toys or blankets at some point too.  They were made to work with the Turlock Coffee Table or the Turlock Storage Table and I love both of those pieces.  I keep thinking about how fun the Turlock Storage Table would be in an outdoor patio area to serve food/drinks.  All of the galvanized bins could hold plates, napkins, kids' outdoor toys, pool towels, etc.  Stylish and organized!  My favorite combo. :)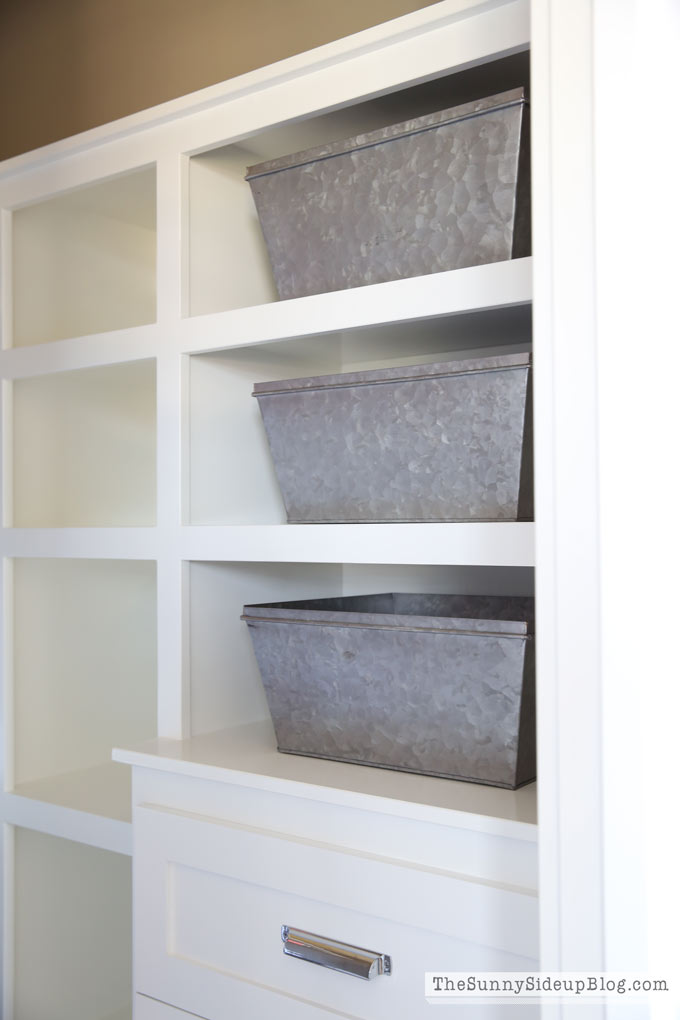 The small space collection also has so many fun options for wall hooks and shelves.  Perfect for a bedroom, entry or really any space in your house.  If I would have had the wall space in Kole's room I would have hung this rustic shelf with hooks in a heartbeat.  I love it so much.

Some of the items in this collection I already have..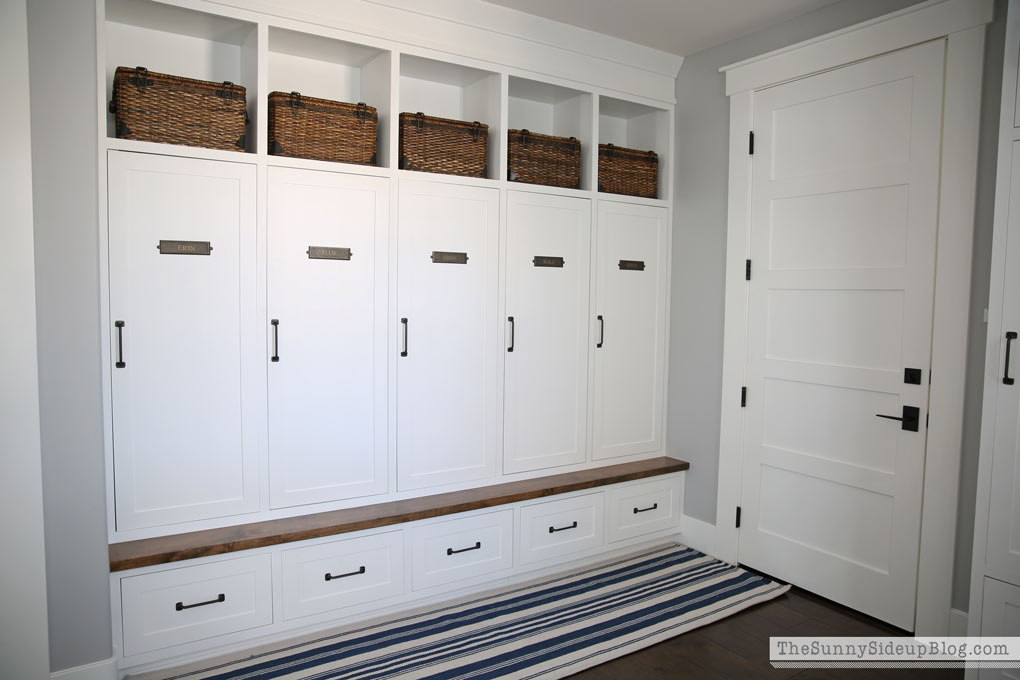 This Oxford striped rug has been a long time favorite in our mudroom.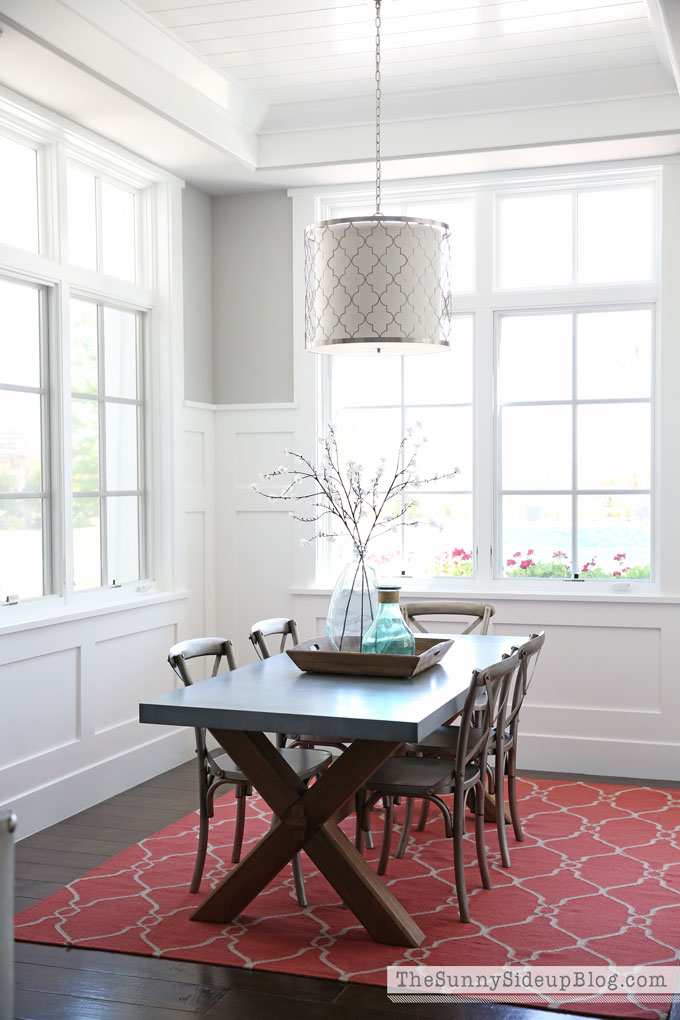 The Small Space collection also includes my beloved Bistro chairs.
This collection has so many fun and affordable options to refresh spaces in your home regardless of the size.  Below are all of my favorites!  I'll take one of each please. ;)



Huge thank you to Pottery Barn for sponsoring this post!  Believe it or not this is the first sponsored post I've written for Pottery Barn.  You might not know that because I promote them so much regardless… ha!  There are just certain stores that you can always count on to have one or two things you are going to love and want to take home.  For me when it comes to Pottery Barn, I always want to take home fifty.  ;)  Their Small Space Collection is no exception!
Enjoy your day friends!  I hope it includes time with those you love most.
And a little decorating on the side.
:)
xoxo, Erin