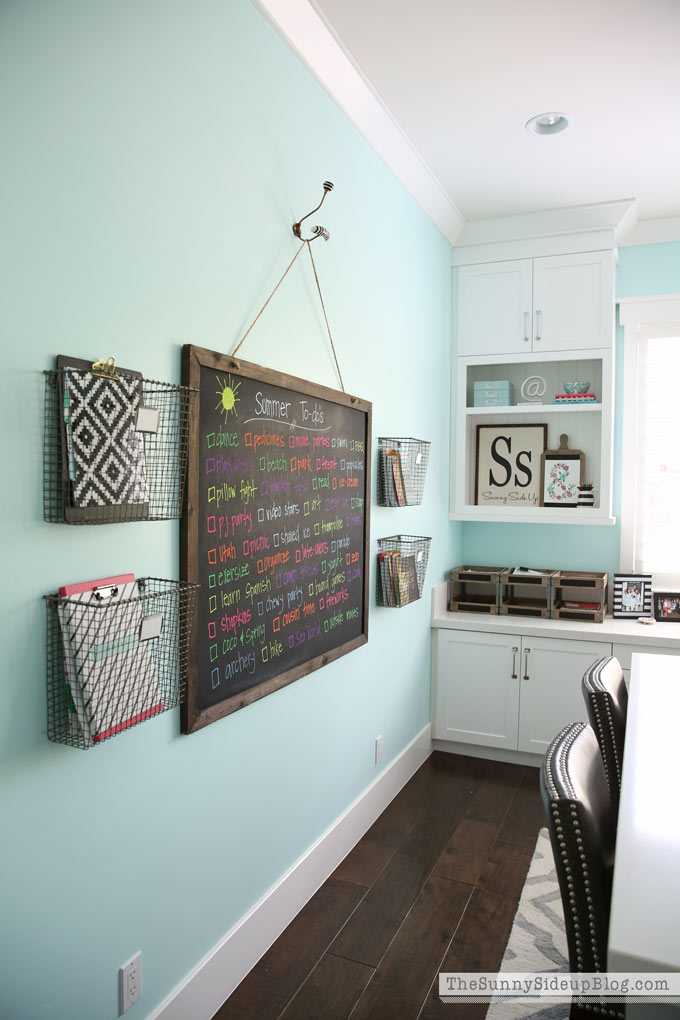 We've been working hard around here lately.  Really hard.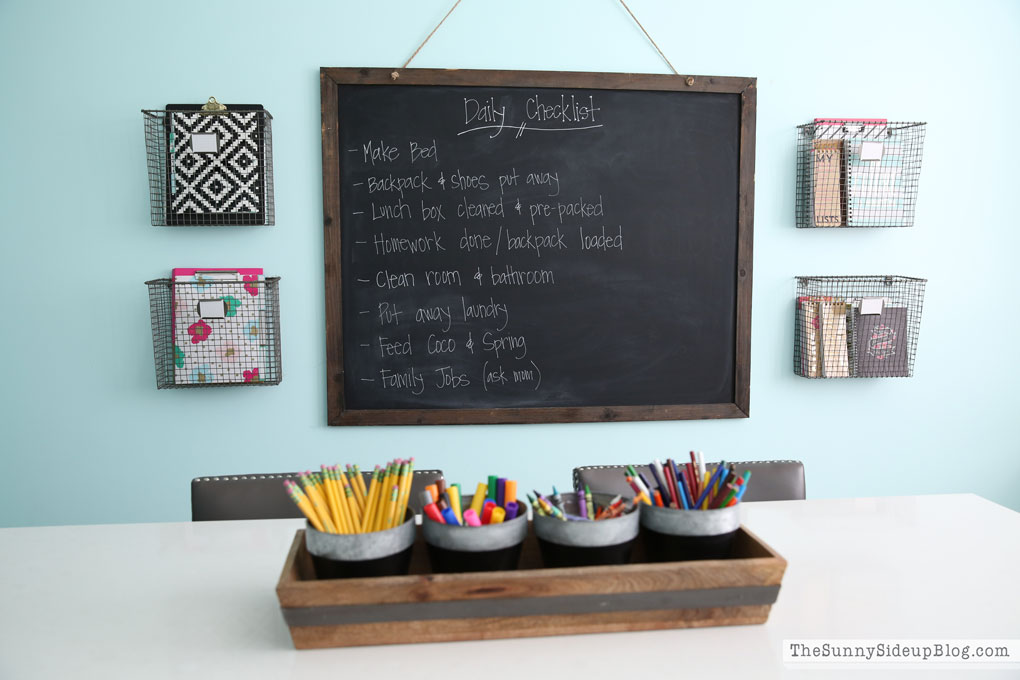 In fact, we've been working so hard that we had to change our regular daily checklist…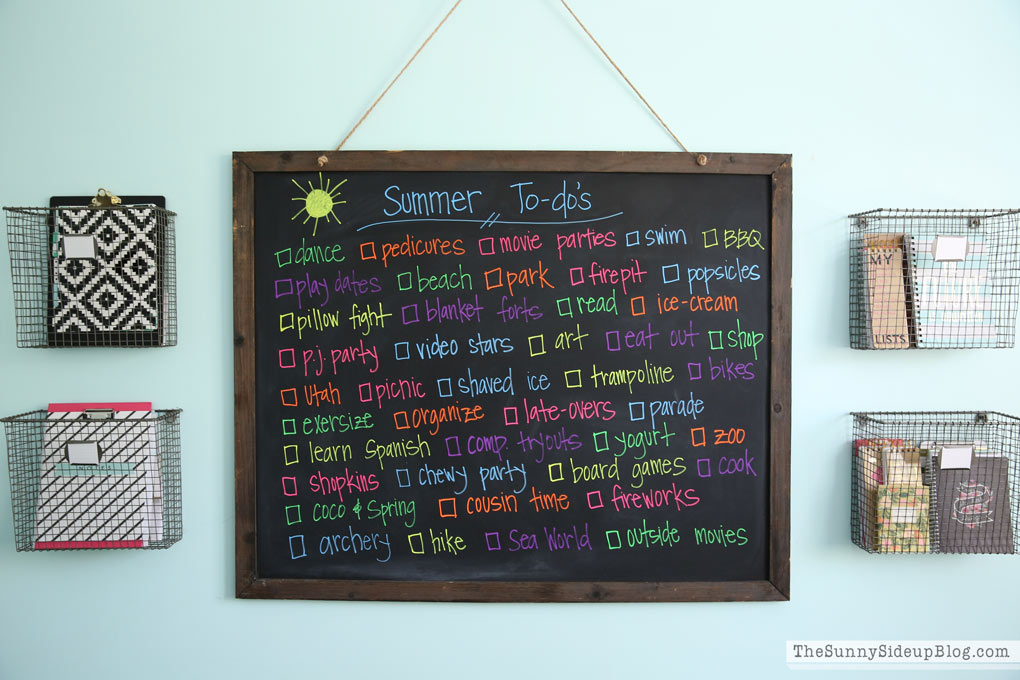 to something a little more structured that fit our higher level of determination and hard work.  I know.. it's intense.  I'm worried you might pass out from exhaustion just reading everything we've set out to accomplish this summer.  ;)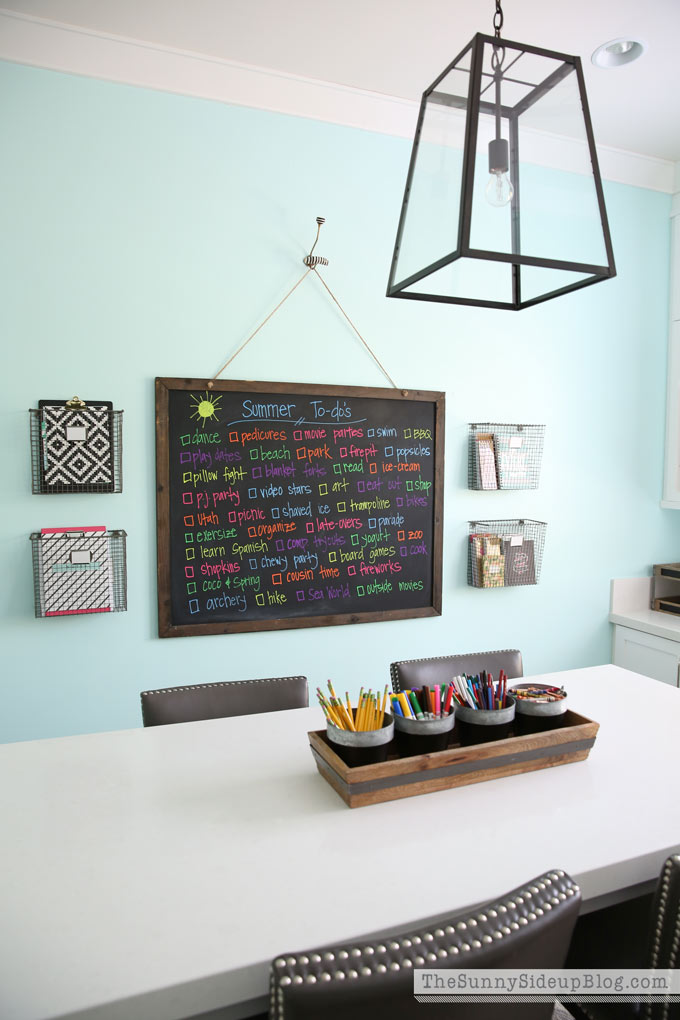 Yes.. our office/craft room is looking a little more cheery lately with fun summer to-do's up on the chalkboard.  Plus the office is now clean.  If you think my office is always clean, you should think again.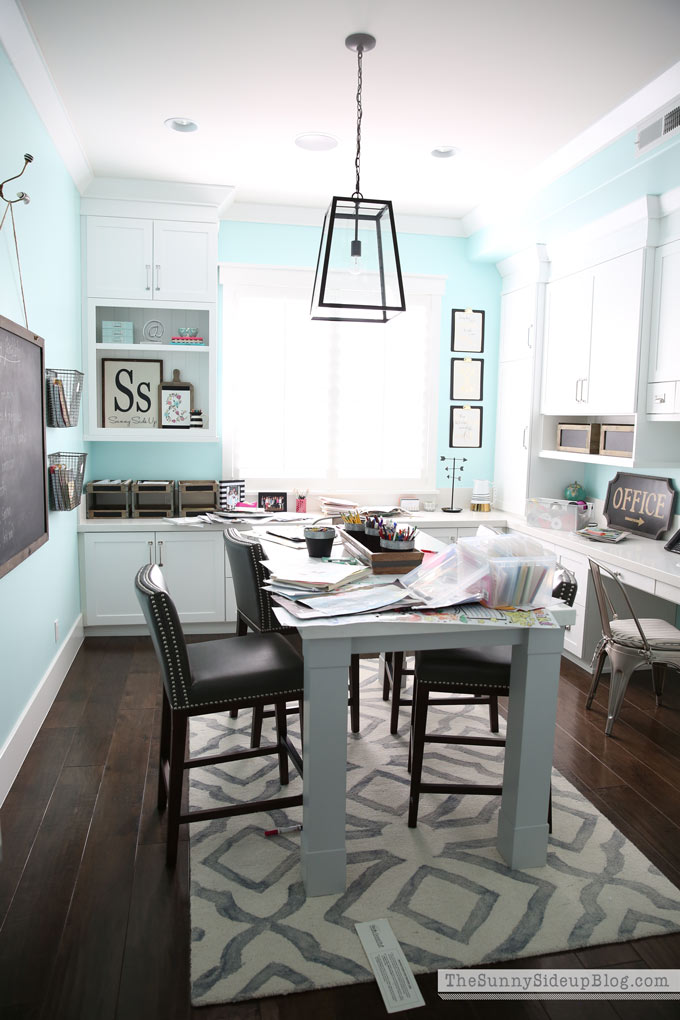 Just a few pics of this space during my kids' last week of school.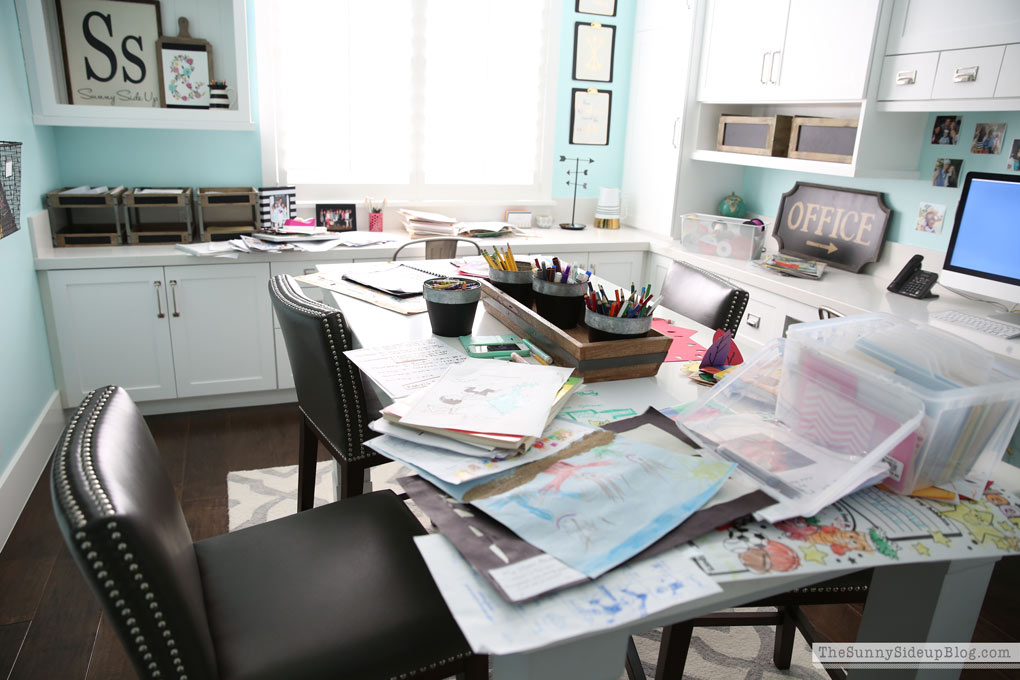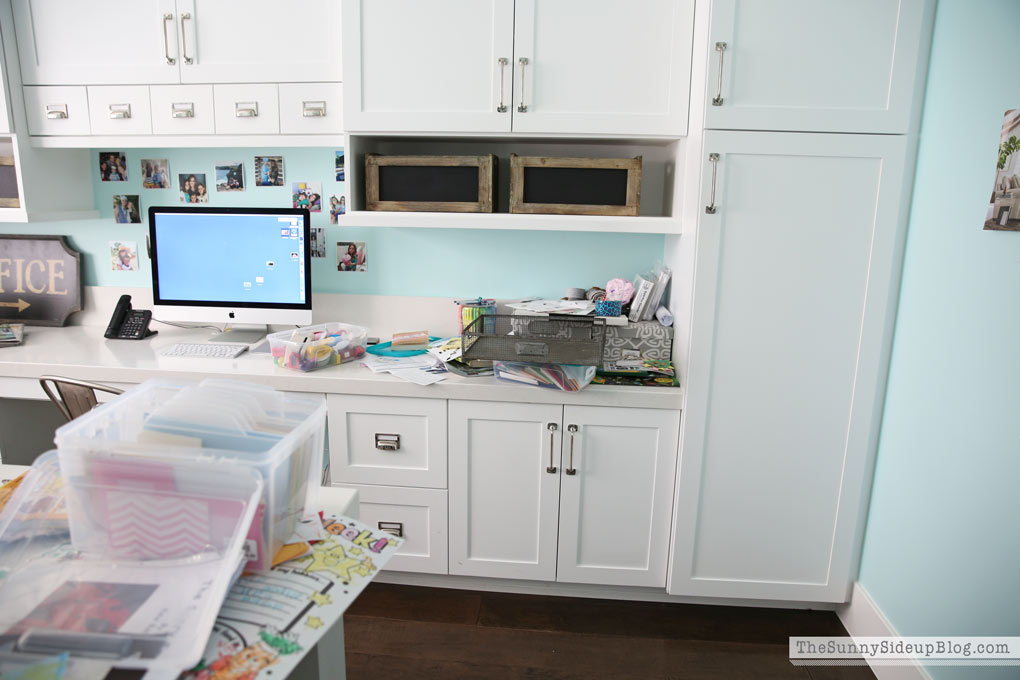 If you think this is bad, you should have seen my mudroom.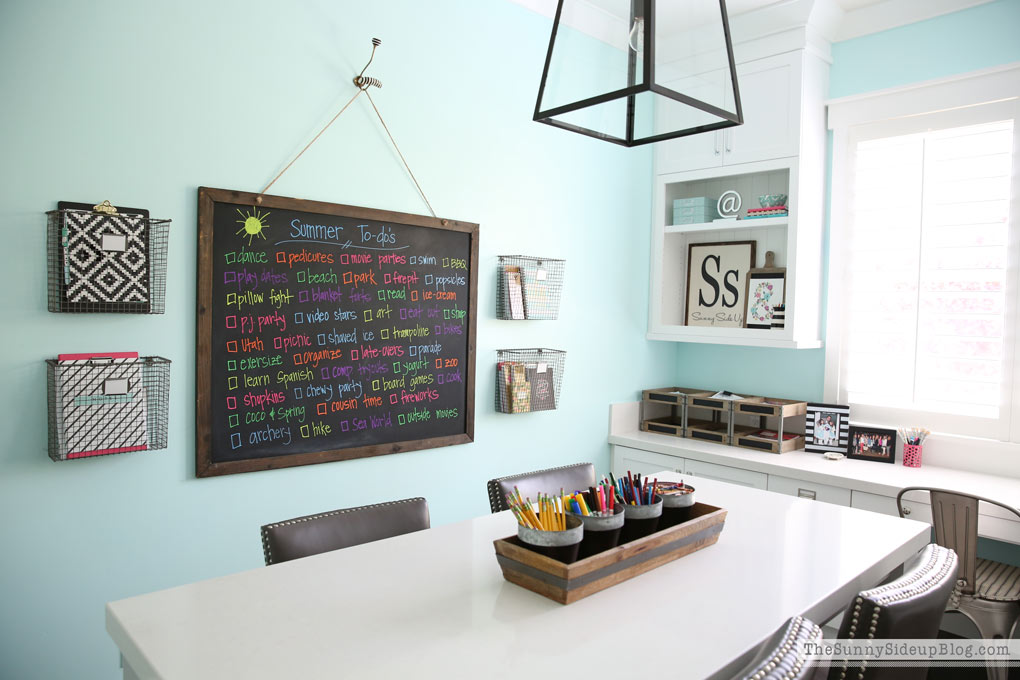 But everything is back in its place.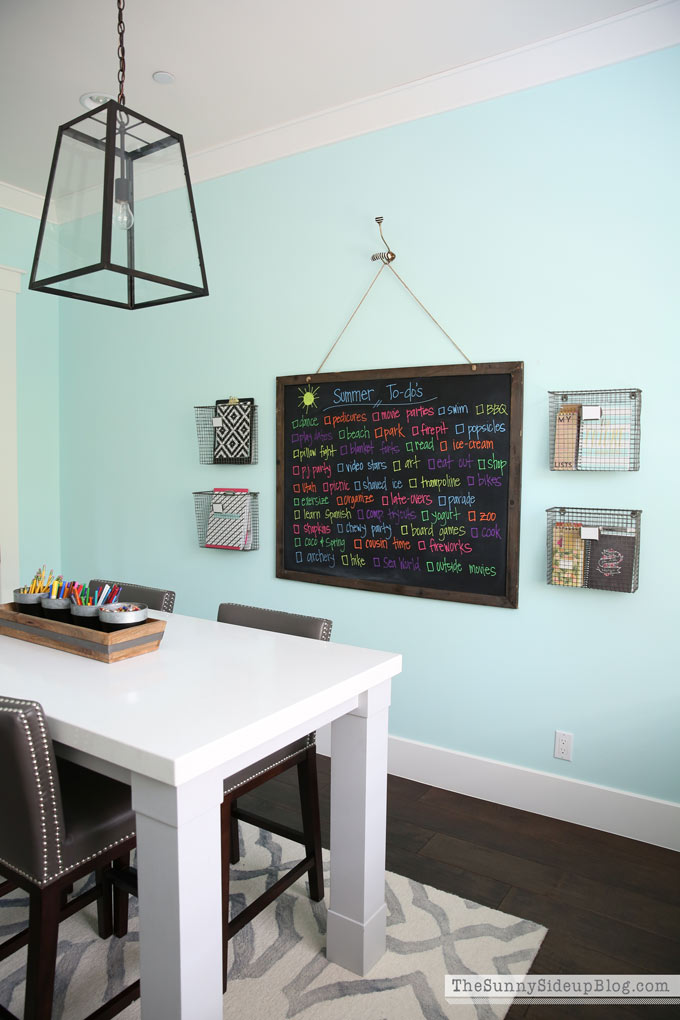 And we are determined to cross off our to-do's.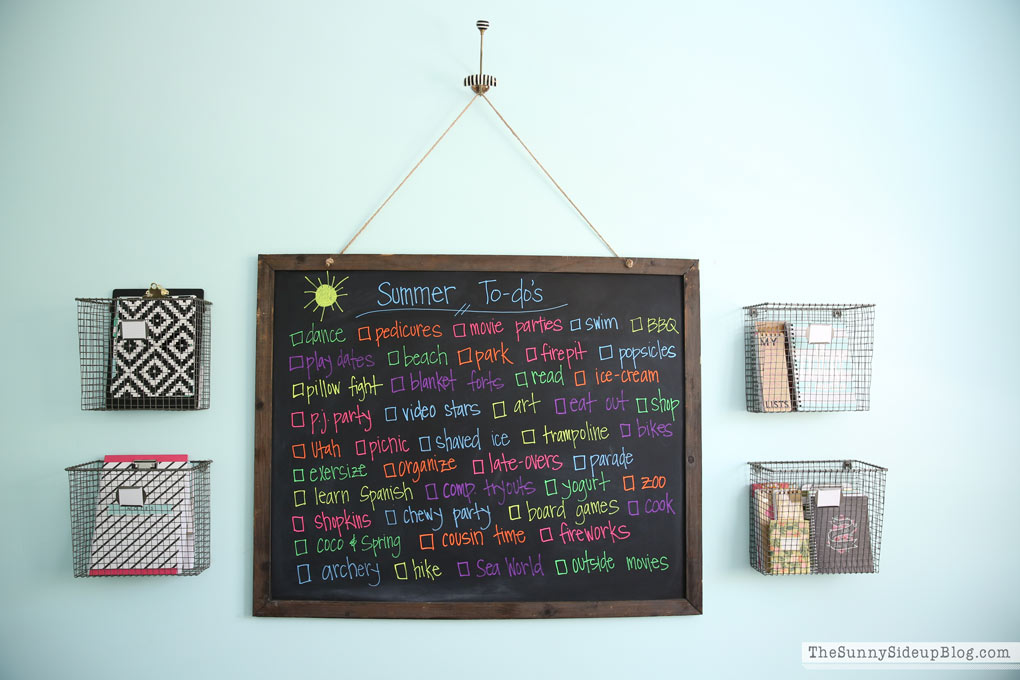 We are trying to pace ourselves in the process.  You know.. so we don't work too hard.  But I have faith we'll check off everything on our list this summer.
Hope you and your crew are doing some of the same.
:)
p.s.  I was just looking back at our summer to-do list from 2011.  My kids always shout out what they want to do while I write as fast as I can.  Funny to see what they came up with when they were younger.  Things like "learn to tie shoes and tea parties" have been replaced with "video stars (cell phone) and late-overs (late night playdates with friends)."  It makes me smile.  And want to cry.  All at the same time.  It also makes me want to cherish this summer with my three kids even more.  They are all growing up.
RELATED POSTS YOU MIGHT HAVE MISSED:
My Decorated Office/Craft Room
Six Tips for a Smoother Summer 
xoxo, Erin