Happy Friday everyone!  Time for my latest favorite things!  You might remember I mentioned wanting to try the "It's a 10" hair product my friend recommended at our annual Favorite Things party.  I've tried it and have to say I absolutely love it!  Did anyone else try it?  What do you think!?  I am so impressed with this product.  I get out of the shower and towel dry my hair and then immediately put this product on.  Then I comb through my wet hair and I can't believe how smooth it is!  It really takes out any tangles and controls the frizz.  I still use my favorite Enjoy Straightener after I've combed through my hair and I feel like between the two products my hair is so much easier to do and looks shiny and smooth.  So yeah.  "It's a 10" is now one of my favorite things too. :)

I'm also loving these Conair Super Clips.  My hair is so thick that I curl it in sections and always use clips to hold up the part I'm not curling.  The small clips I've always used from Target kept breaking (like I said.. my hair is really thick) so I needed a better solution.  These clips work so well!  They are big and hold a lot of hair but are also soft on my head.  I also use them to hold my hair back away from my face if I'm home cleaning or taking pictures or just want my hair back.  Having my hair up in a pony tail/elastic always gives me a headache (probably because my hair is too dang thick.. did I mention that?!) :) so these are a perfect solution!  Thought I'd share them in case anyone else is in the same thick hair boat.  Although I think these clips would work great on any hair.


Speaking of our favorite's party, another new favorite discovery was my Hydro Flask water bottle.  I bought my girls each one for Christmas and they absolutely love them too.  They take them to school and to all of their after school activities and their water stays ice cold!  (Btw.. I label all of their things with my favorite Epson Label Maker and it's on sale right now for $20!  What!?  Awesome.  A long time favorite of mine.)  :)  Ellie came home from school last week and said that now kids in her class are all starting to bring the Hydro Flasks to school after checking out hers so I think we may have started a little trend.  Ha!  I got my brother and brother in-law the stainless steel Hydro Flask for Christmas with some running gear and they have both raved about them too.  YEA.  I still love mine making it a tried and true favorite around here.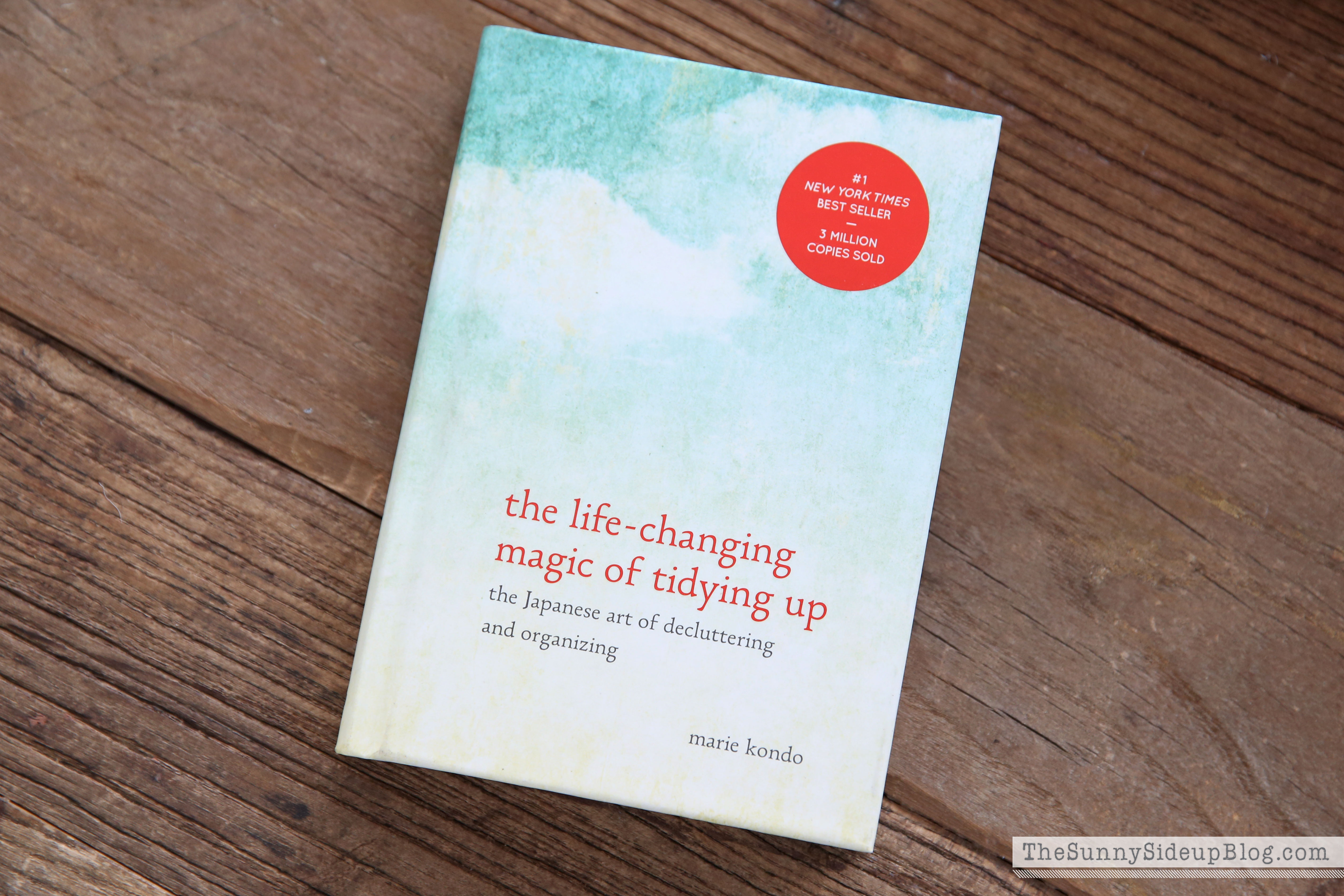 Ok.  You guys.  Have you all read this book?  I'm only half way through it so I should probably wait to finish it before I rave about it, but I have to say I am loving it so far!  I kind of felt like I'd already read it before I started reading it because I've heard so much about it. If you haven't heard of this book it's called The Life Changing Magic of Tidying Up written by Marie Kondo and it has been quite the buzz for a while now.  She really makes you think differently about organization.  I have to say that it is completely resonating with me after finally realizing why I'm having a harder time staying organized in my new house.  I will definitely write a full post on what I took away from this book (I've already highlighted so much!) and I can't wait to try some of her suggestions.  In the meantime after just reading what I've read so far.. I would absolutely recommend this book to all of you!  Especially if you are feeling like me.. that it is finally time to get rid of everything you don't need/love and enjoy an organized home.  This is going to be fun. :)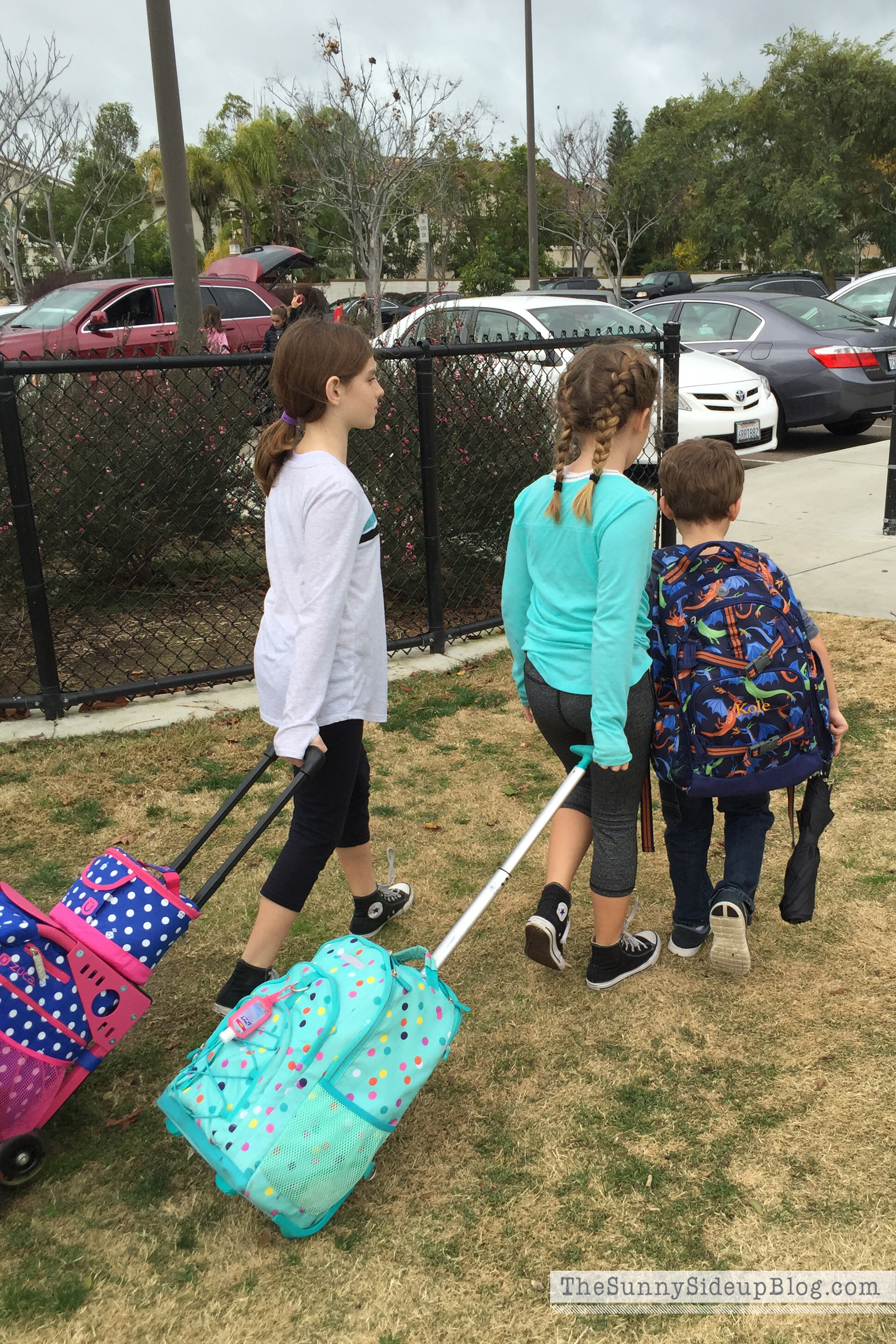 Quick personal favorite.  I'm having so much fun with all three of my kids at the same school this year!  It's the only year I'll have them all together like this and every day when I pick them up I think about how special this year is.  It's also the first year in a long time I haven't carpooled with neighbors.  No need when everyone gets out at the same place and time!  I love my kids' friends and always enjoy them, but it's so nice to have some quiet car time with my three kids every day after school.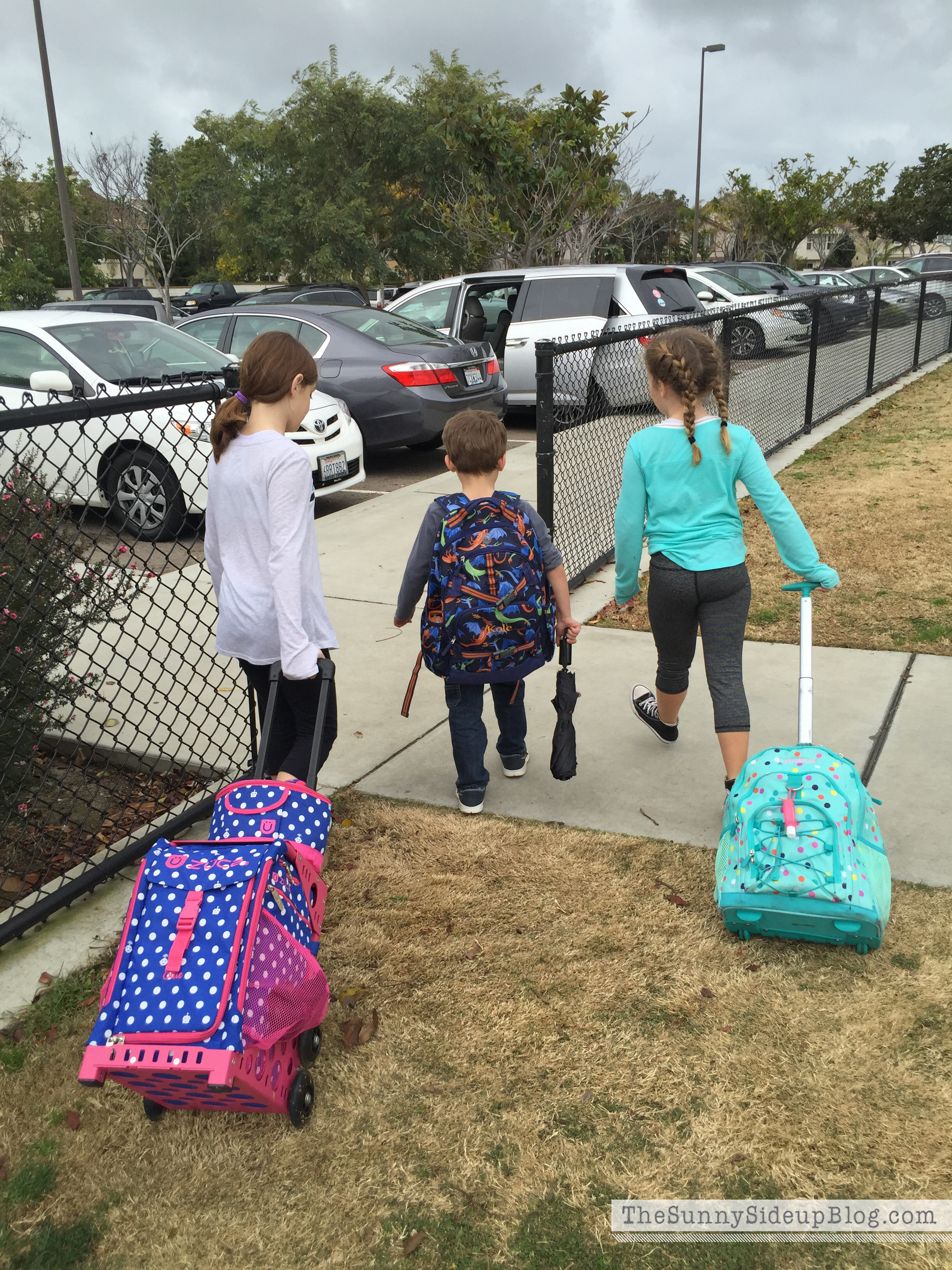 I get excited to pick them up and hear about their days and just chat with them.  After school pick up is a favorite for me this year.  Every single day.


Ok.  I mentioned last week in my Fashion Friday post that is has been cold lately (60's) and got a few laughs.  I know.  We are total wimps here. :)  But regardless of if you are a little bit of  cold or a lot cold, January is such a fun month to just be home and bundled up in cozy throws.  Cozy throws/blankets have always been one of my all time favorite things.  Give me pajamas, a cozy throw and some popcorn and I could be content for days.  My cute friend Amanda crochets the most beautiful blankets and sells them here at Top Knot Style.  She sent me a grey crocheted little lap blanket and I have loved it.


It's so warm and just the perfect size to cover your legs and get cozy in our reading chair.  Her over sized knit blankets are beautiful.

My grandma was an amazing seamstress and taught me and my sister how to crochet when we were young.  I have always cherished hand made blankets and have several that she made.  They are all so special to me.  This year for Christmas my husband's mom crocheted my girls each a blanket in their favorite colors.  What treasures!  We are all loving our hand made blankets.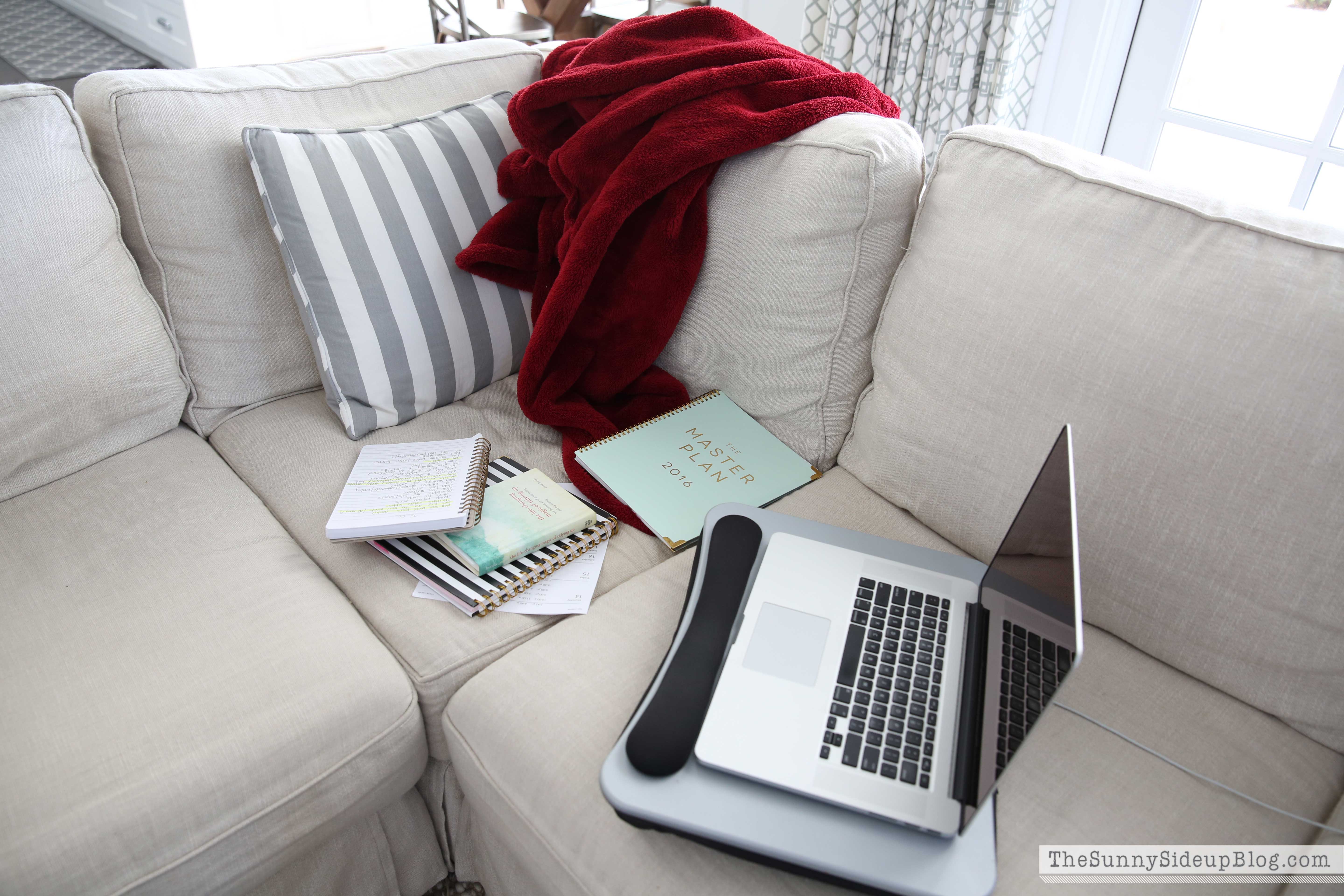 This is what the corner of my family room couch looks like most of the time.  I have two offices and this is one of them. :)  A lot of my planning/blogging happens in the evening in the corner of my couch with my planners, laptop, my favorite blanket and a bowl of popcorn.  :)  This red throw that I bring out every Christmas is a favorite.  It was from Pottery Barn and every throw I've bought from that store becomes a fast family favorite.

I shared this throw in my Fall formal living room post.  Another PB favorite that my husband and I race for every evening.  Their Abbot throws are so beautiful and are on sale right now for just $31!  Picking up another one.  What I love about PB throws is that they look great as decor but are also so soft and warm to wrap up in… you know.. on a cold 60 degree night. ;)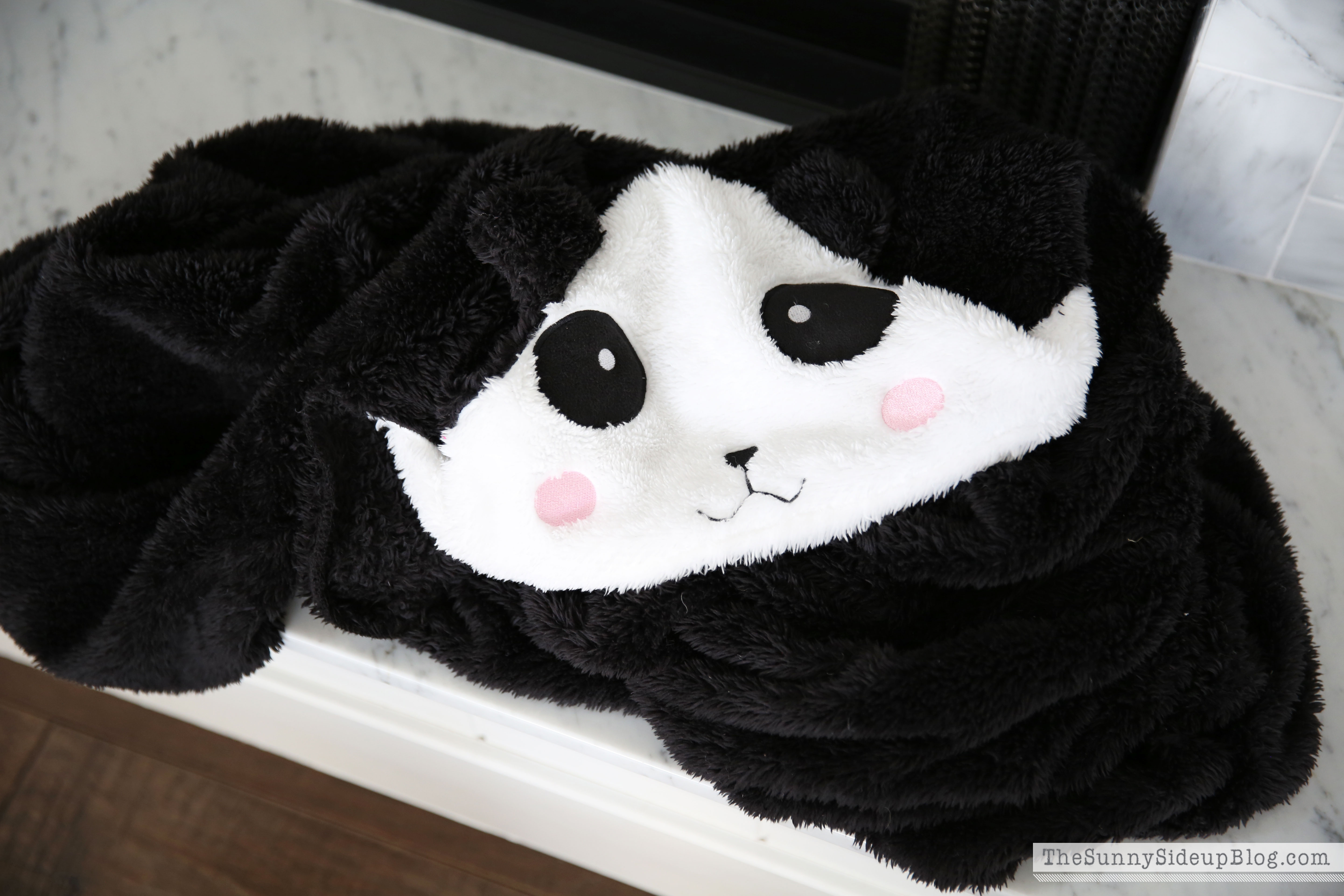 This hooded panda blanket was a gift I got for my now 12 year old panda lover for Christmas this year.  Talk about soft!  The brand is PJ Salvage (remember my favorite pajamas?) and she loves it so much.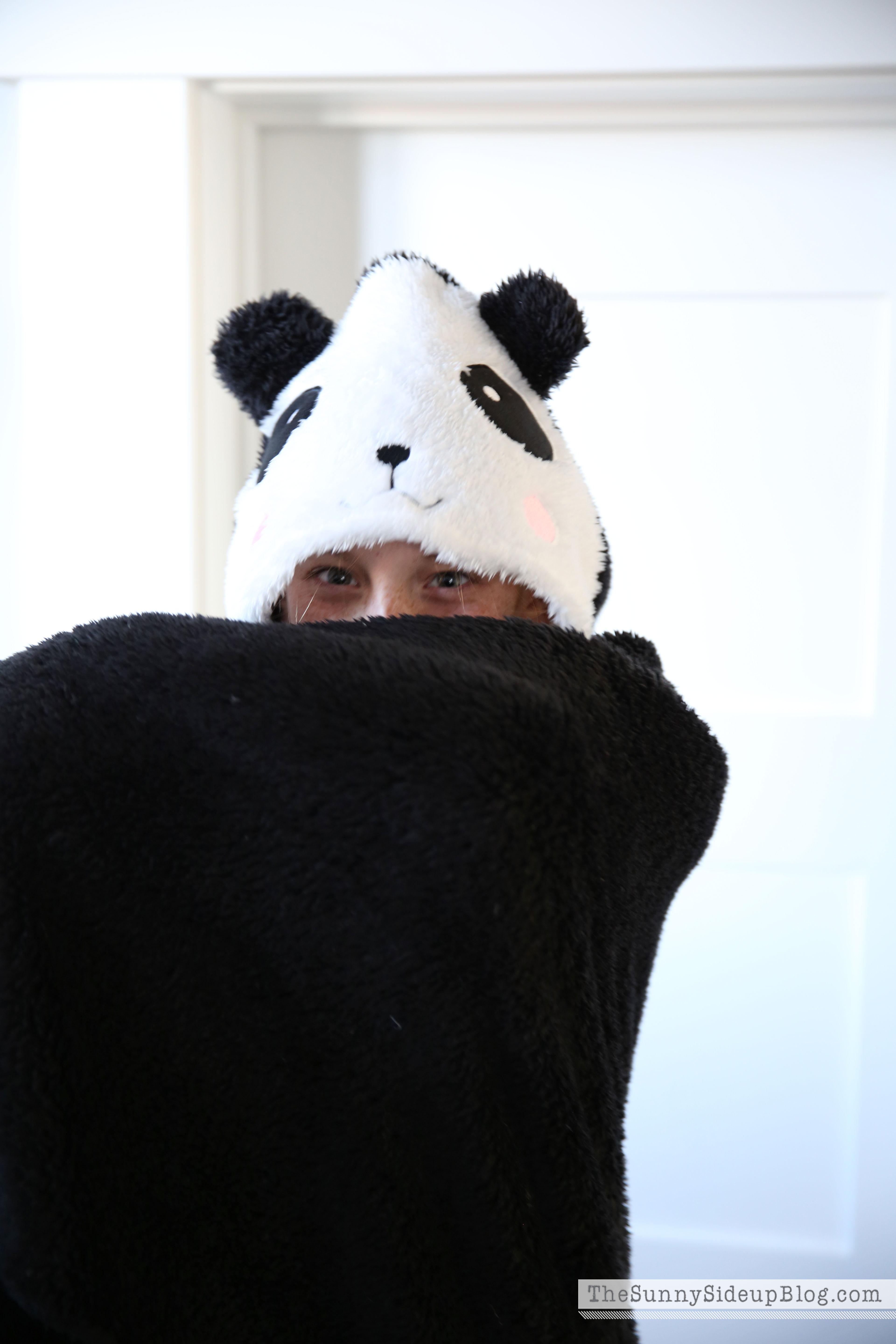 When I was finding the link to it I saw it's 40% off right now!  I need one of you to buy it to make me feel better since I paid full price for it.  (Never fails!)  Good thing she's worth it. :)


My Addison loves to read and her latest favorite thing has been the book Half Upon A Time by James Riley.  She was seriously obsessed with this book!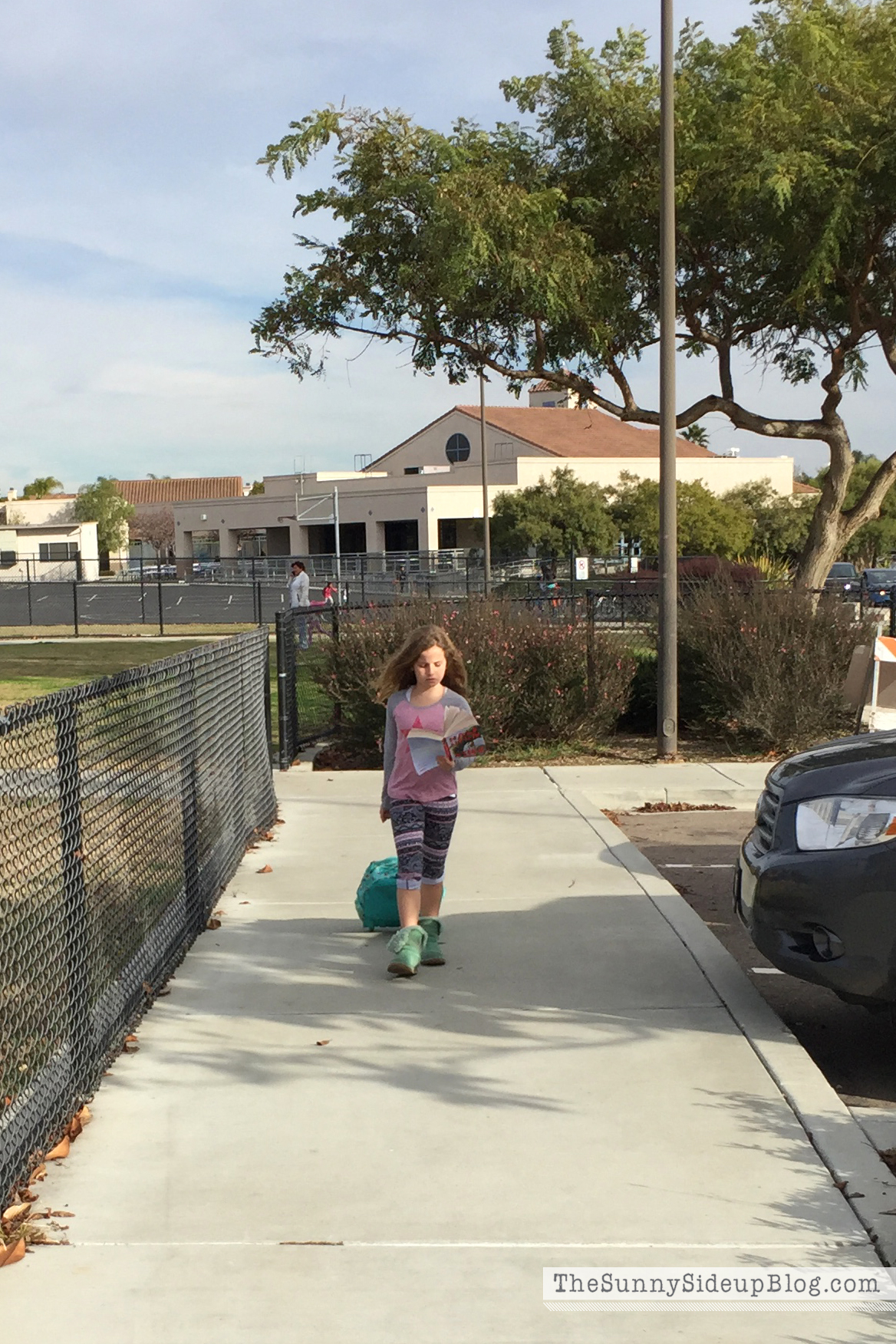 She couldn't put it down – clearly!  For a week she was walking and reading at the same time.  Ha!  Definitely the sign of a good book. :)  I looked it up and realized it's part of a series so I ordered her the set.  I haven't read them myself, but based on Addison's reaction (and amazing reviews) I feel safe recommending them to you. (Grade level for this book is 3-7.. Addison is in 4th.)
K.  SO excited about my final favorite thing!  I've mentioned that this year I want to add more personal touches to our home.  We've spent the last two years since we moved in getting a lot of the main, large furniture.  Time to add more personality!  I was searching on Etsy one night a couple of weeks ago for some cute prints.  I needed something for my office, the girls' rooms, etc.  The very next morning I got an e-mail from cute Abbie who makes prints with her friend for their on-line store Paint and Prose.  She asked if I was interested in choosing a few prints and then doing a giveaway for my readers.  Ahh!  I couldn't believe my luck!  I checked out her prints and they are DARLING!  I had so much fun choosing a few for my house!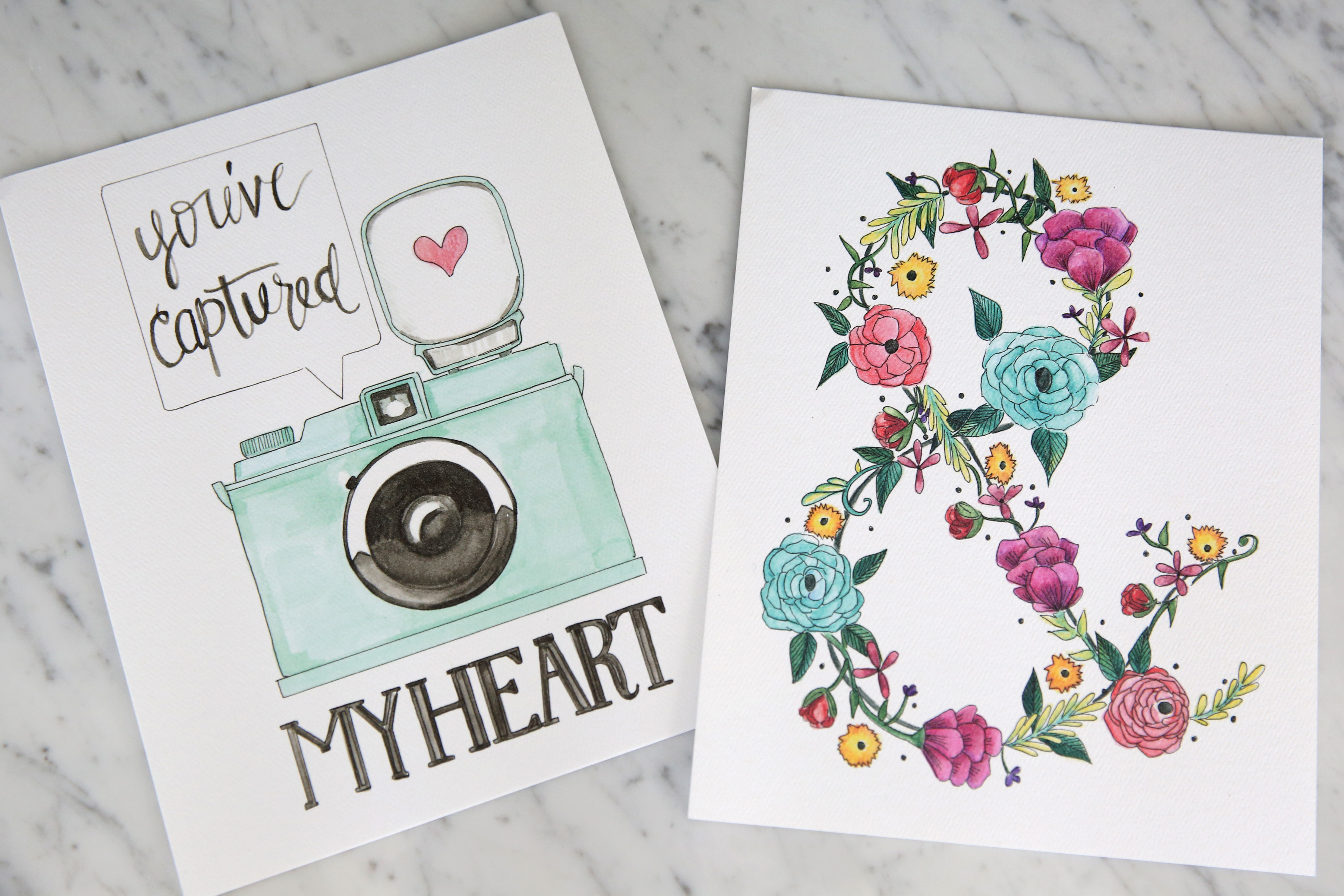 Isn't that flower ampersand darling!?  Going in my office.  The camera is adorable and I keep moving it around trying to find the perfect place for it because it looks good in several spots.


I love this Whip it Good print for my pantry.


And her kitchen essential signs were both so fun I couldn't choose between the colorful or neutral!  I love both styles so much.  Probably why I decorate with neutrals and small pops of color.  Best of both worlds. :)  Want to see my very favorite print?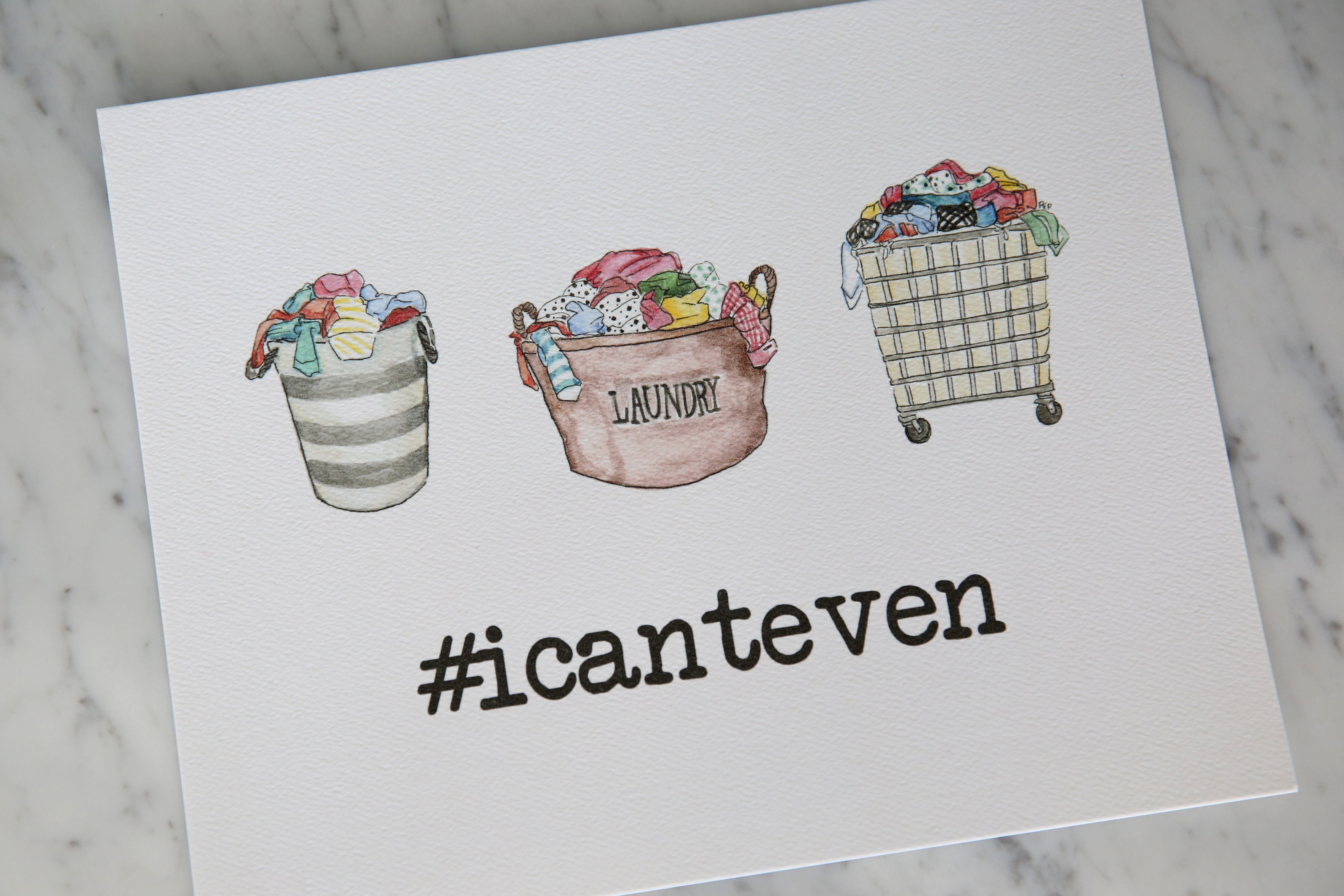 K.  This pretty much sums it all up doesn't it?!  I had to laugh when I saw this.  I think we've all felt this way about laundry!  This is going in my upstairs laundry room I've been decorating and it's perfect!


Abbie has so many more fun prints in her shop.  Absolutely darling and you'll all be seeing them popping up in various rooms throughout my home.  She wants to give one of you $100 credit to go shopping!  Pick up a few prints for you and a few for gifts!  Or all of them for you.  Whatever makes you happy. :)  To enter, check out her site and pick a favorite print.  Then leave me a comment telling me which one you'd love to have!  If you don't want to enter the giveaway, she is doing a flash sale this weekend so you can "buy 2 get one free" and just pick up a few you love.  (Thanks Abbie!)
Alright friends!  It's Friday night and I have a date with my pajamas and my favorite throw. :)  Enjoy your weekend!  If you are on the East coast in major storms, our prayers are with you.  Stay safe!  xo
*affiliate links used
xoxo, Erin