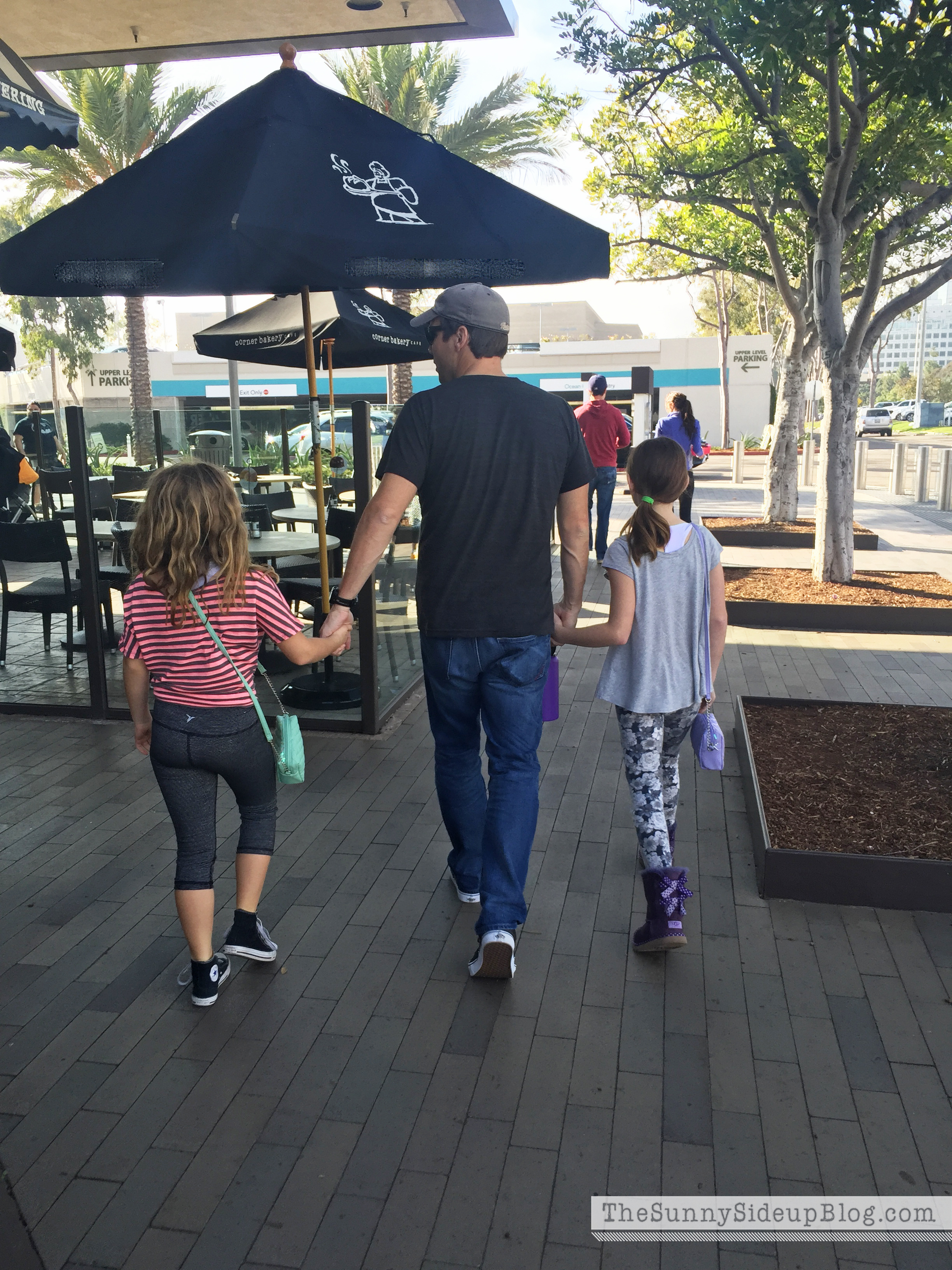 My Ellie turned 12 yesterday.  I'm shaking my head as I type the number 12.  Cannot believe that!  But it happened.  Her real birthday was full of homework and dance classes so we celebrated on Saturday.  First up on the agenda.. the whole family hit the mall! 

Have you all heard of the store Ivivva's?  I hadn't.  But El had heard all about it and was dying to go.  I have to say.. it really was a darling store.  All athletic wear for girls.  All she wanted for her birthday was new clothes for dance/gymnastics.  Addison and I had so much fun helping her pick a few things out.  

The boys weren't as enthusiastic.  Ha!  But good sports nonetheless.  About the time we made our third round trip through the store (just to make sure we hadn't missed anything adorable) they even volunteered to go get everyone pretzels.  :)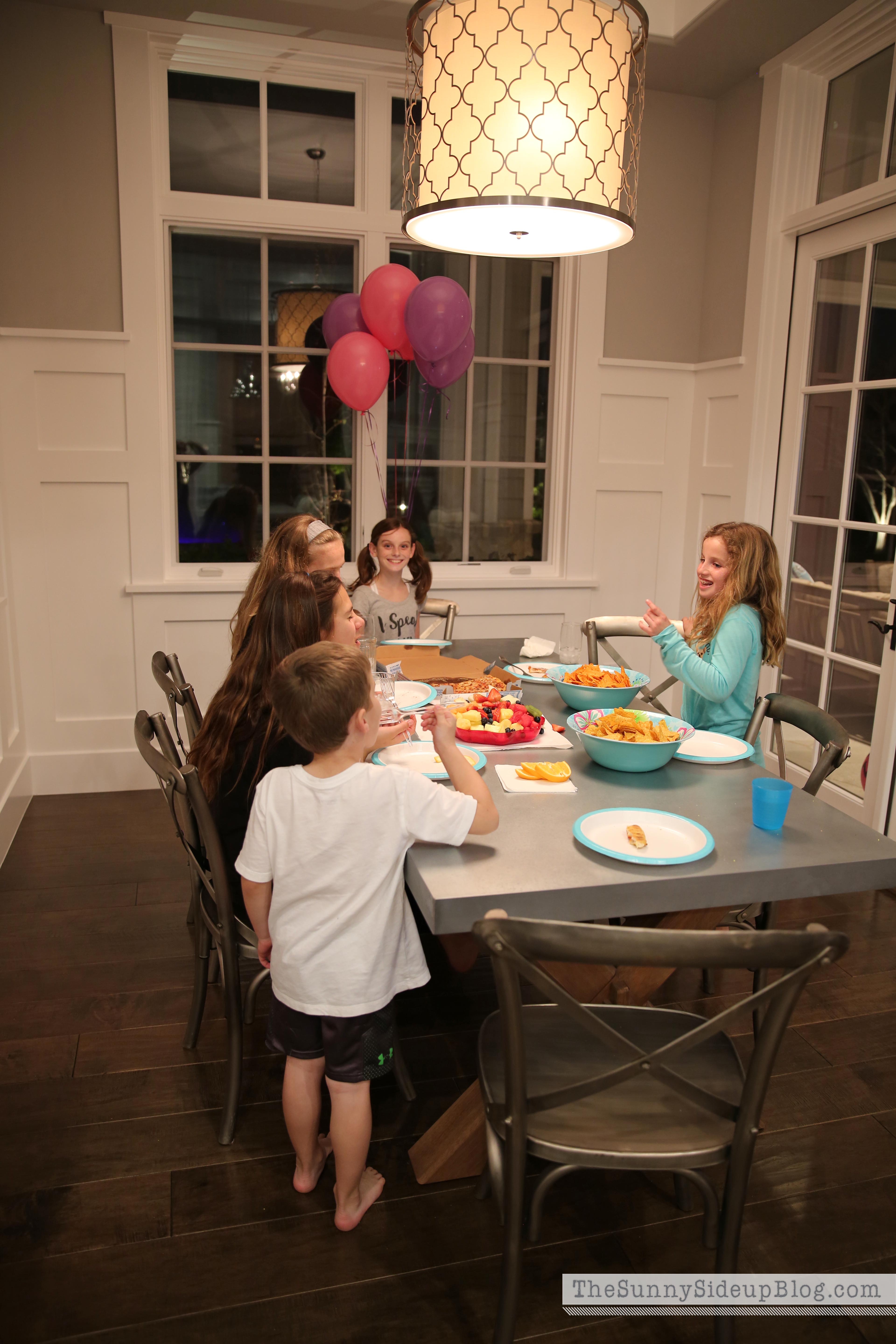 Later that night we had some of El's friends over to party.  She always requests a low key party at home with just a handful of close friends.  And yellow cake with chocolate icing.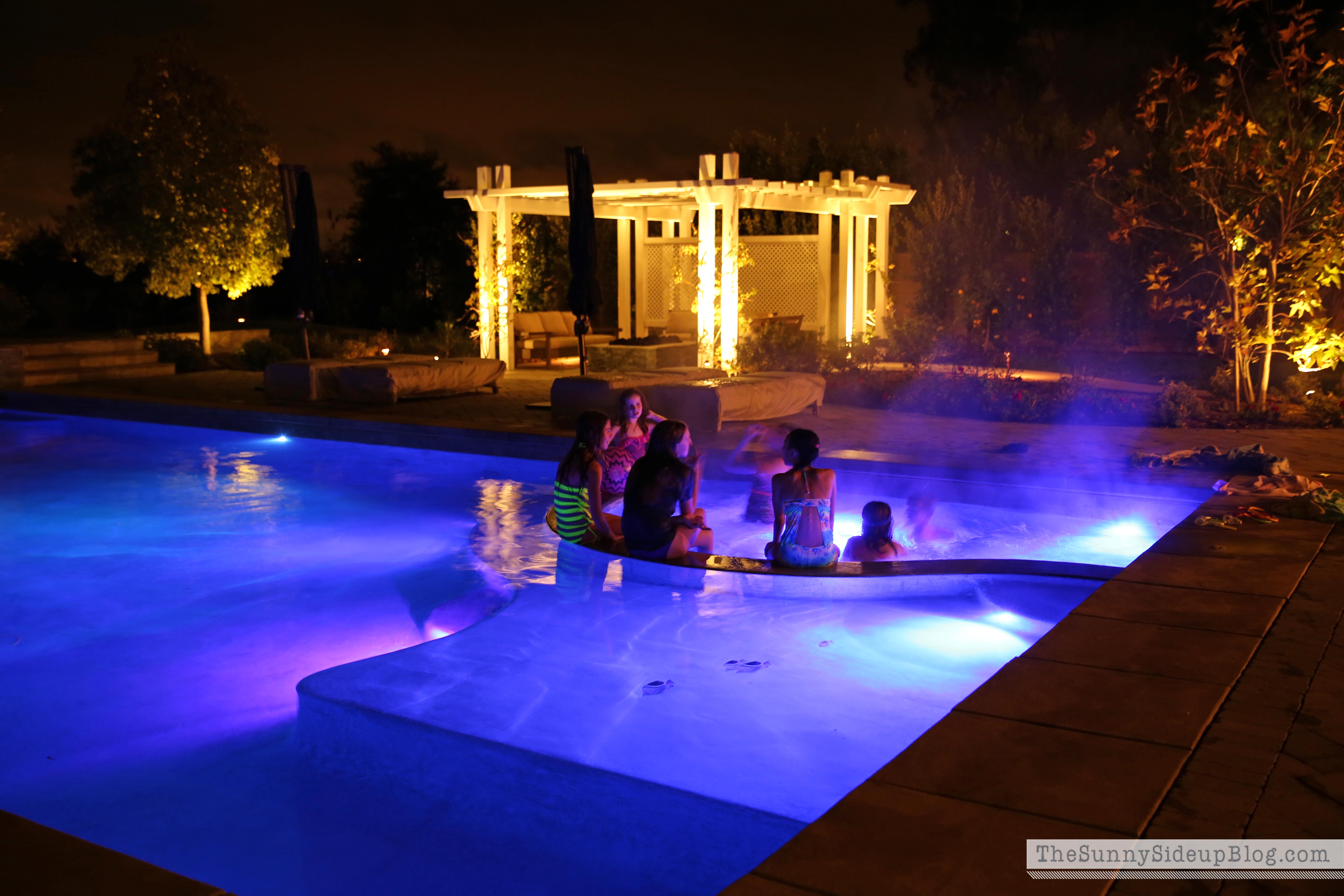 After they all ate it was time for the hot tub.  I wanted to keep an eye on things, but not interfere, so I hung back.  And took pictures of course.  :)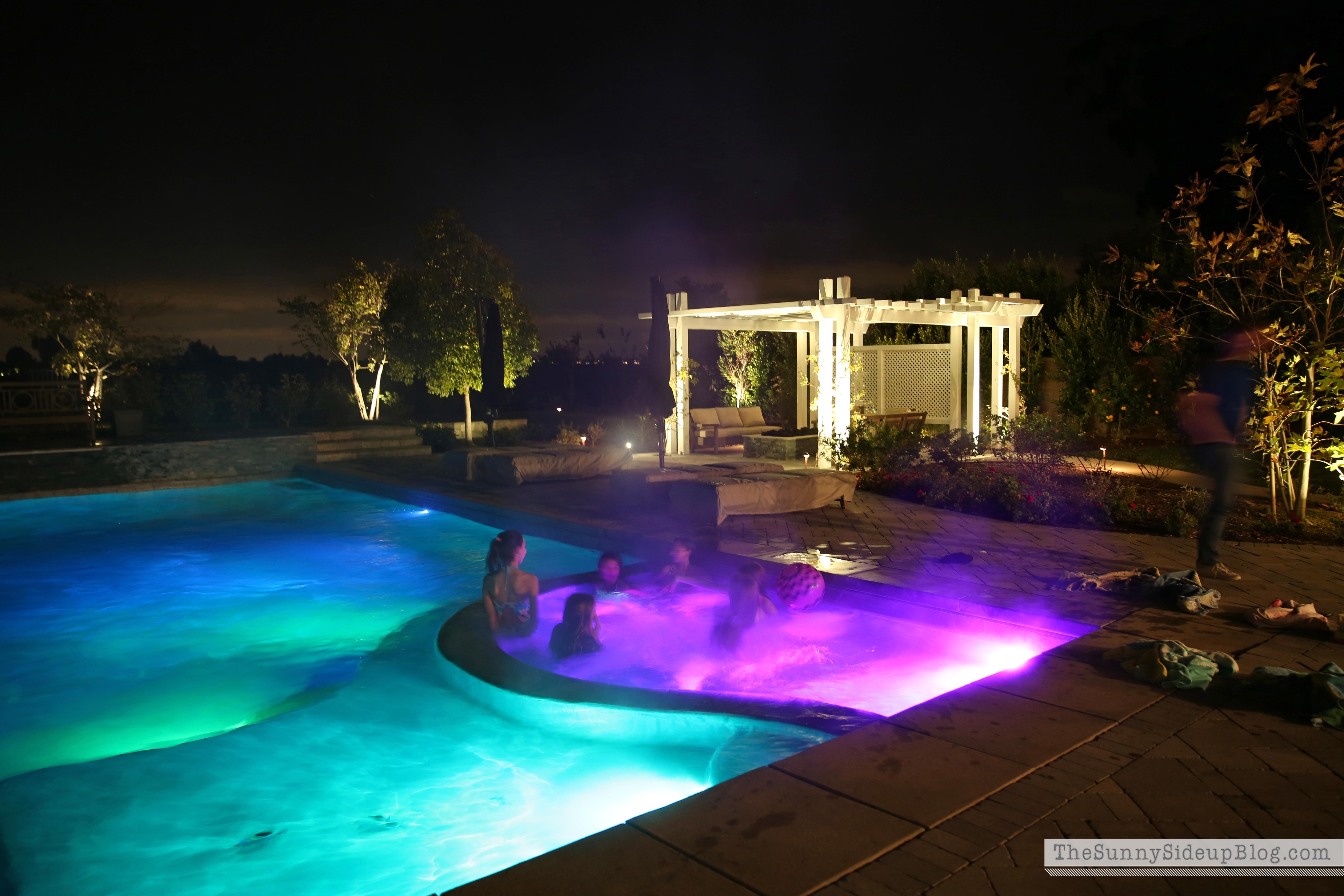 It was such a pretty, calm night and I could have been entertained for hours watching the pool lights change colors and listening to the girls laugh.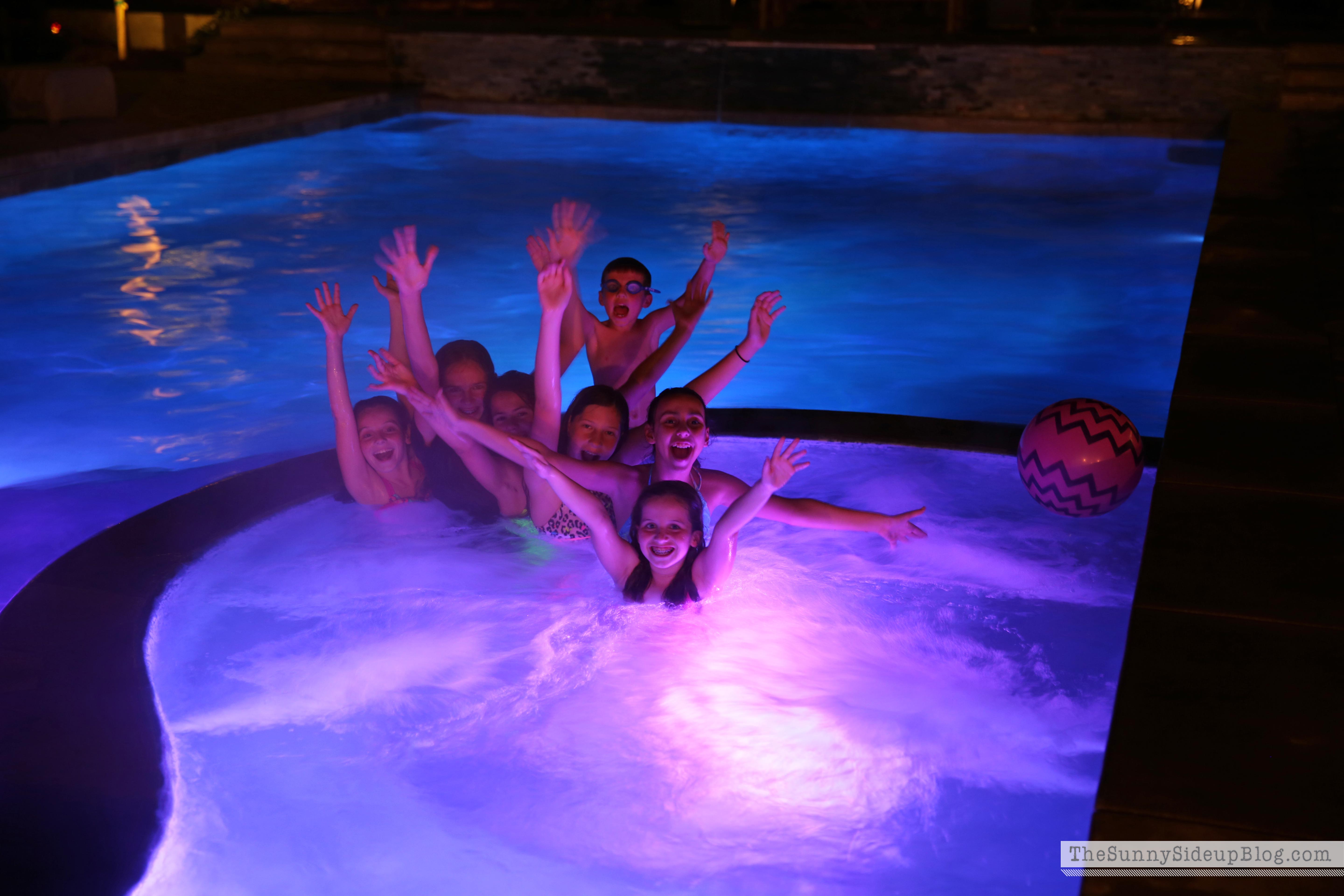 I told Ad a few days before the party she could invite one of her friends over and she and Ellie both looked at me like I was crazy.  "She's hanging with me and my friends mom!" El said  .. "Yeah mom.." added Addison.  I really thought that by this age they would prefer to be with their own friends, but they are still each other's #1.  Love that.  Kole is quite the little ladies man and usually gets an invite too.  ;)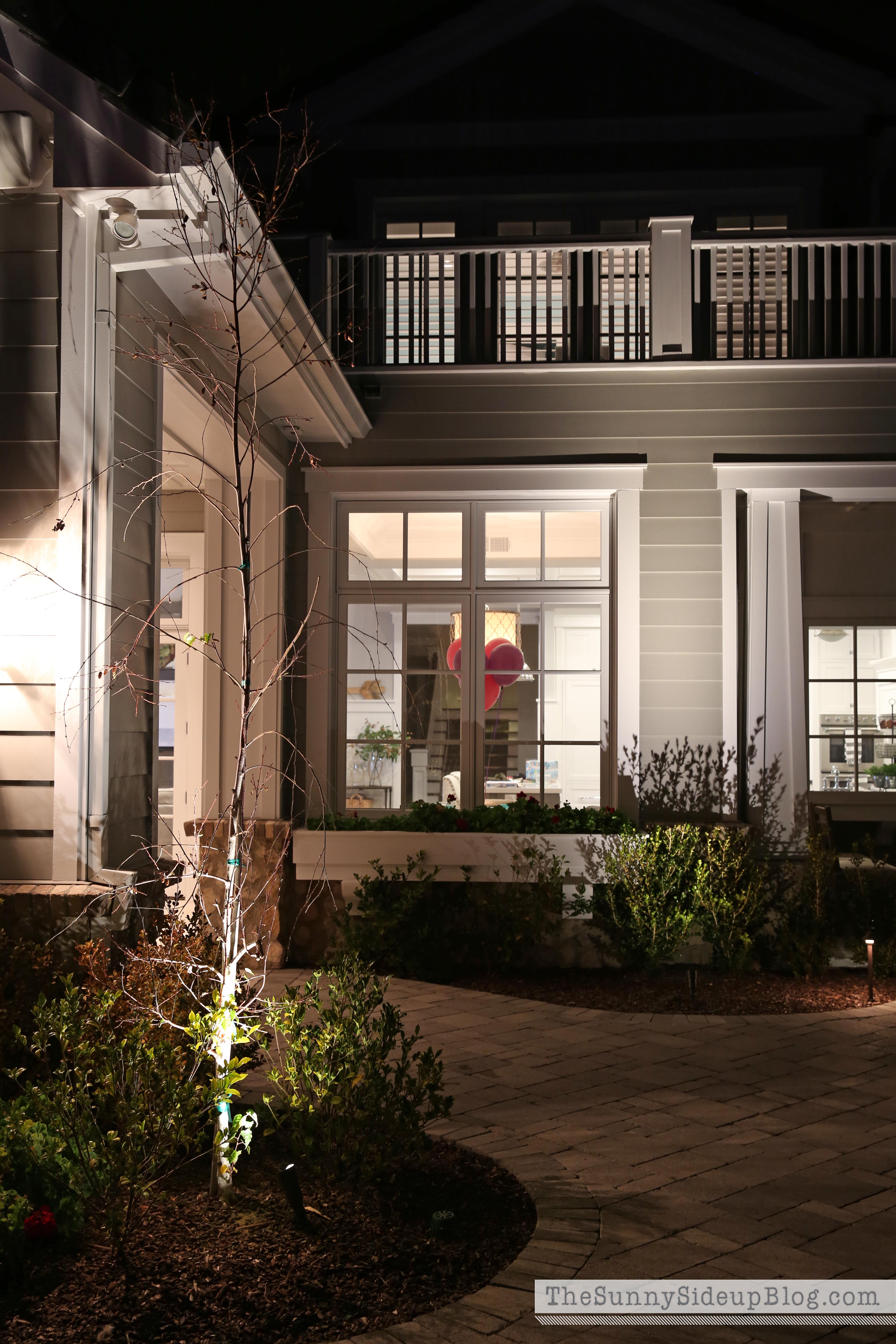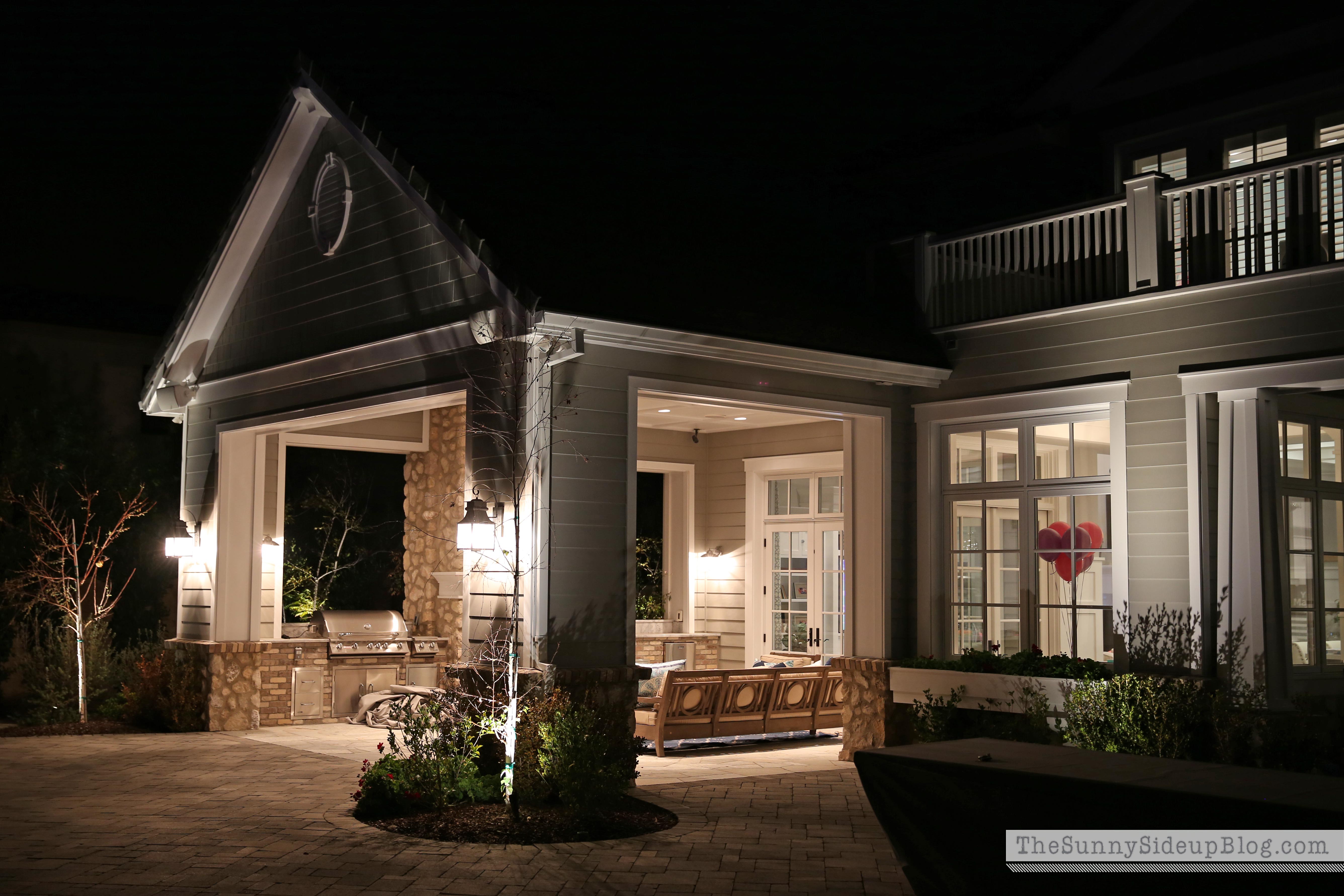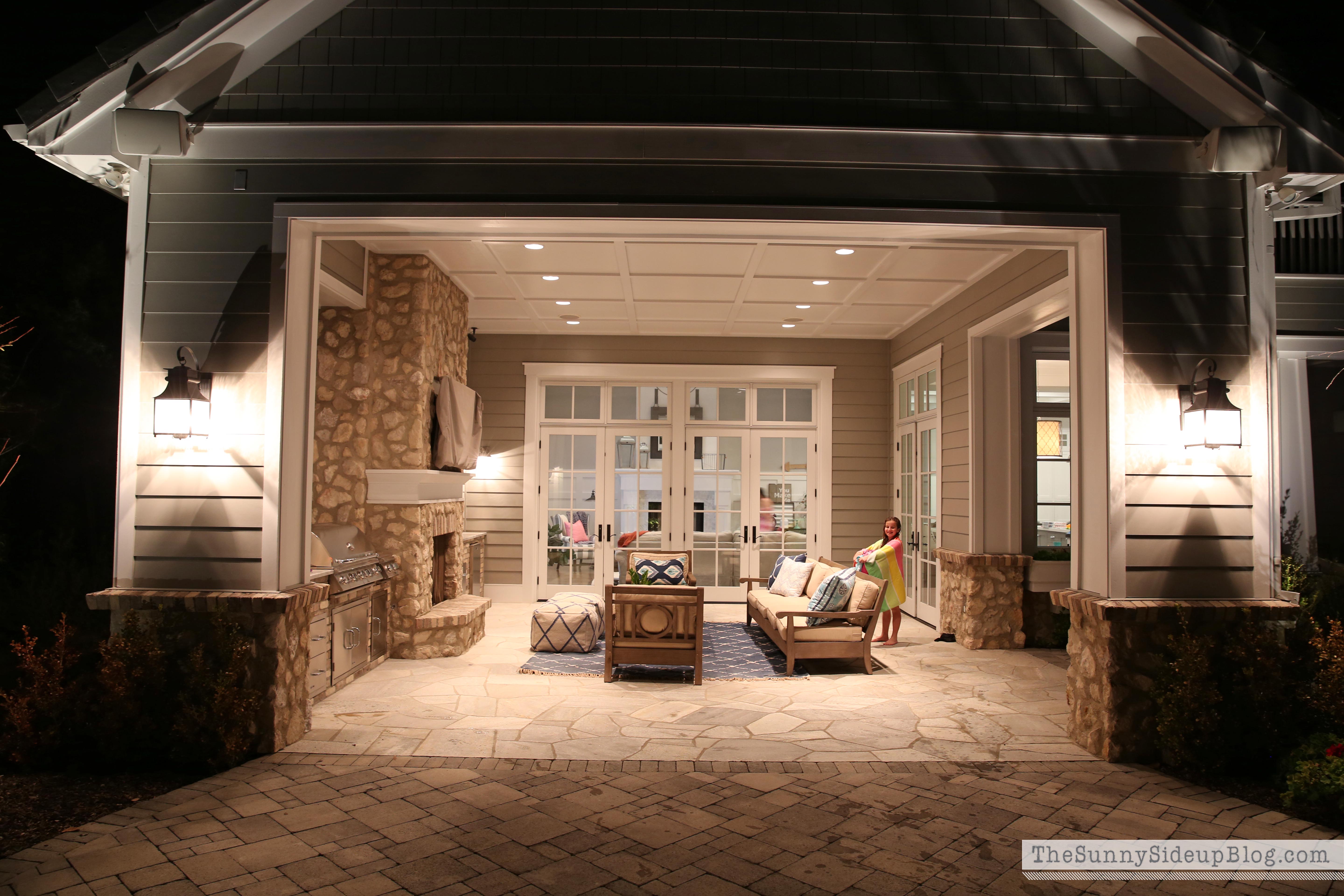 El's friends are so darling.  I loved how all of the gifts they gave her had a personal meaning/story behind them.  They would all get talking and laughing so hard.  I could have hung out with them all night!  Took me right back to parties with my friends at that age.

One of her favorite gifts was this emoji pillow.  Have you seen these!?  Too funny.  That's actually one of my most used emoji's – ha!  I think I need a pillow too. :)  We gave El an iPhone for Christmas (held off as long as we could!) and I gave her the "I speak fluent Emoji" shirt  and these leggings with it.  There never was a more true statement.  It's her favorite outfit and she would wear it every day if I let her. :)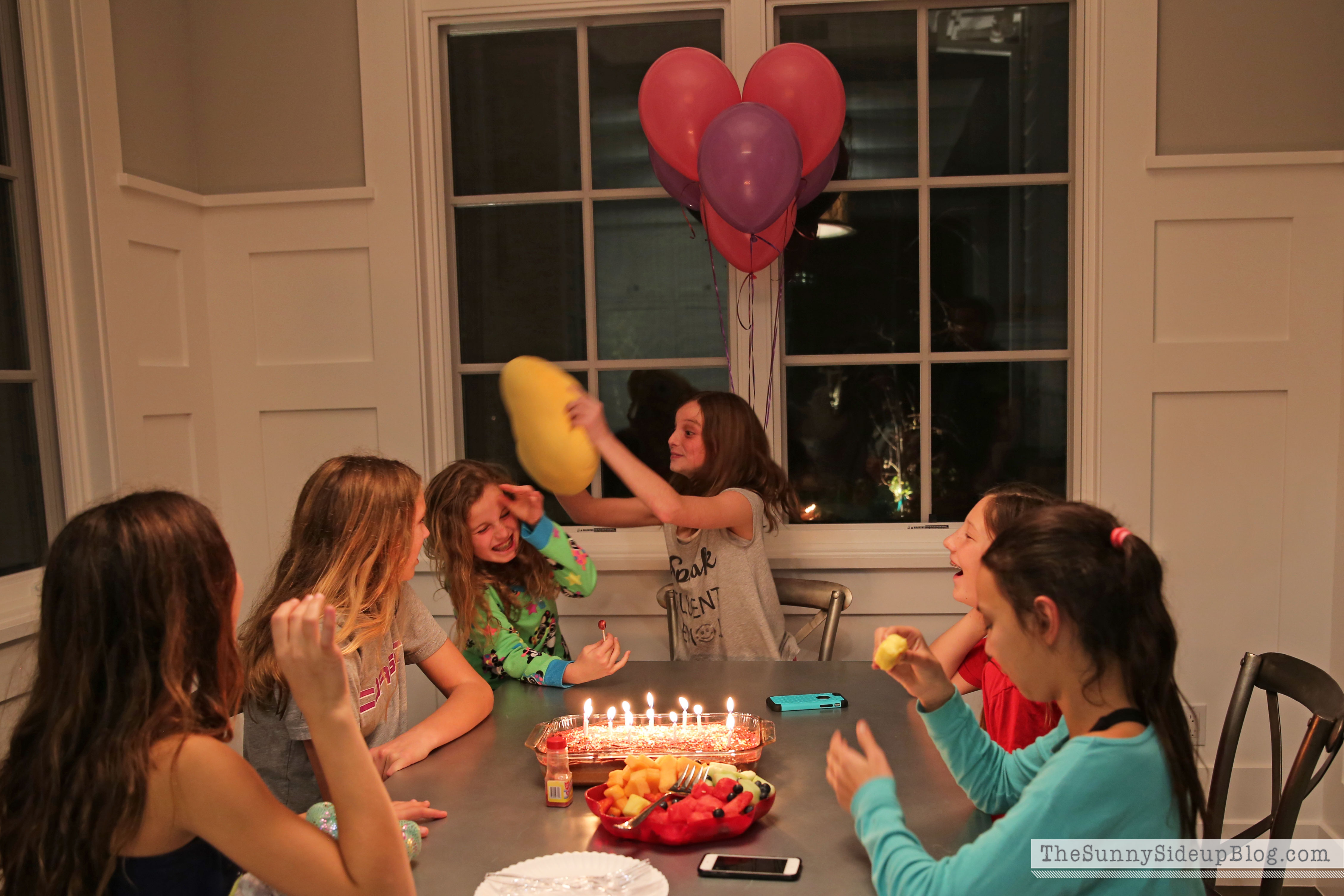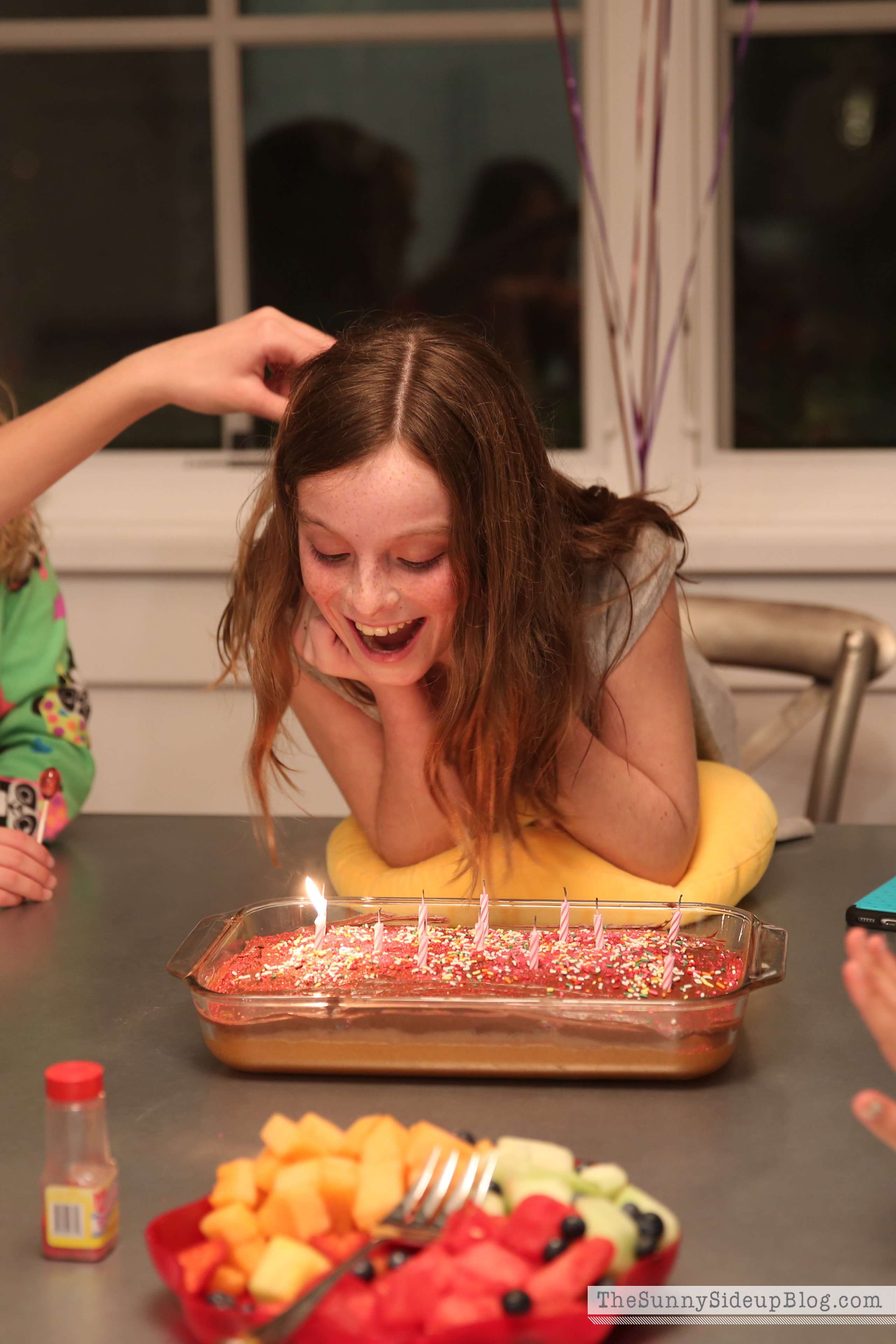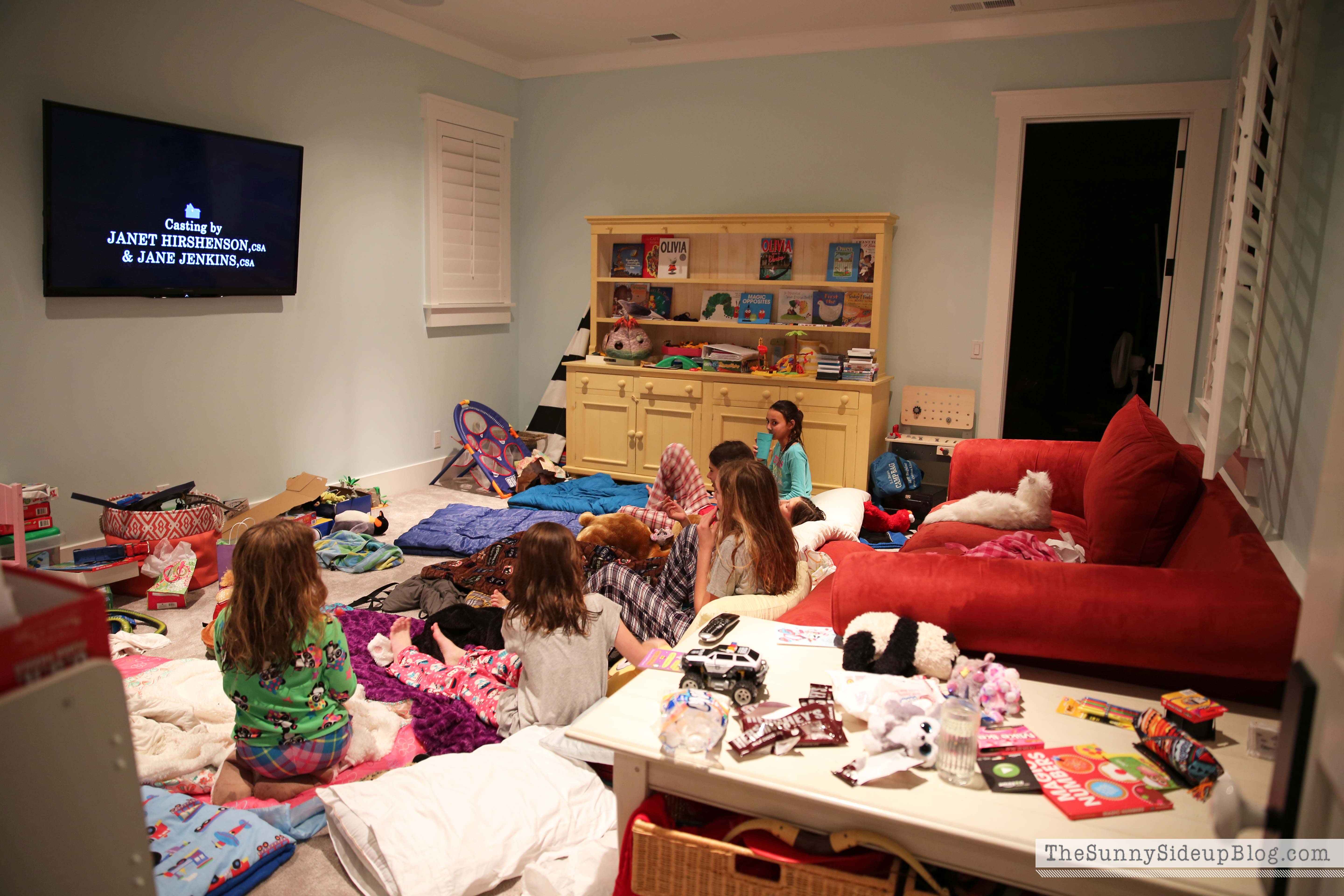 After cake the girls all set up their beds for the movie.  Kole helped by pulling out all of his favorite toys just before I made him call it a night.  I told you we do real life messes pretty good around here.  :)  Late at night after the party my husband drove all of the girls home.  El and Ad went with him so I was alone in the house cleaning up and got a text message.  "Thanks for the great party mommy!!!!!  I love you!!!!"  Followed by about 30 happy/love face emoji's.
Highlight of my night. :)

The next day I went upstairs to find this.  Apparently my girls weren't quite ready for the party to be over.
And apparently my grown up 12 year old is still young enough to set down the cell phone for blanket forts with her sister and all of their "friends."
Thank goodness for that.
:)
Happy 12th birthday my beautiful girl! xo
xoxo, Erin