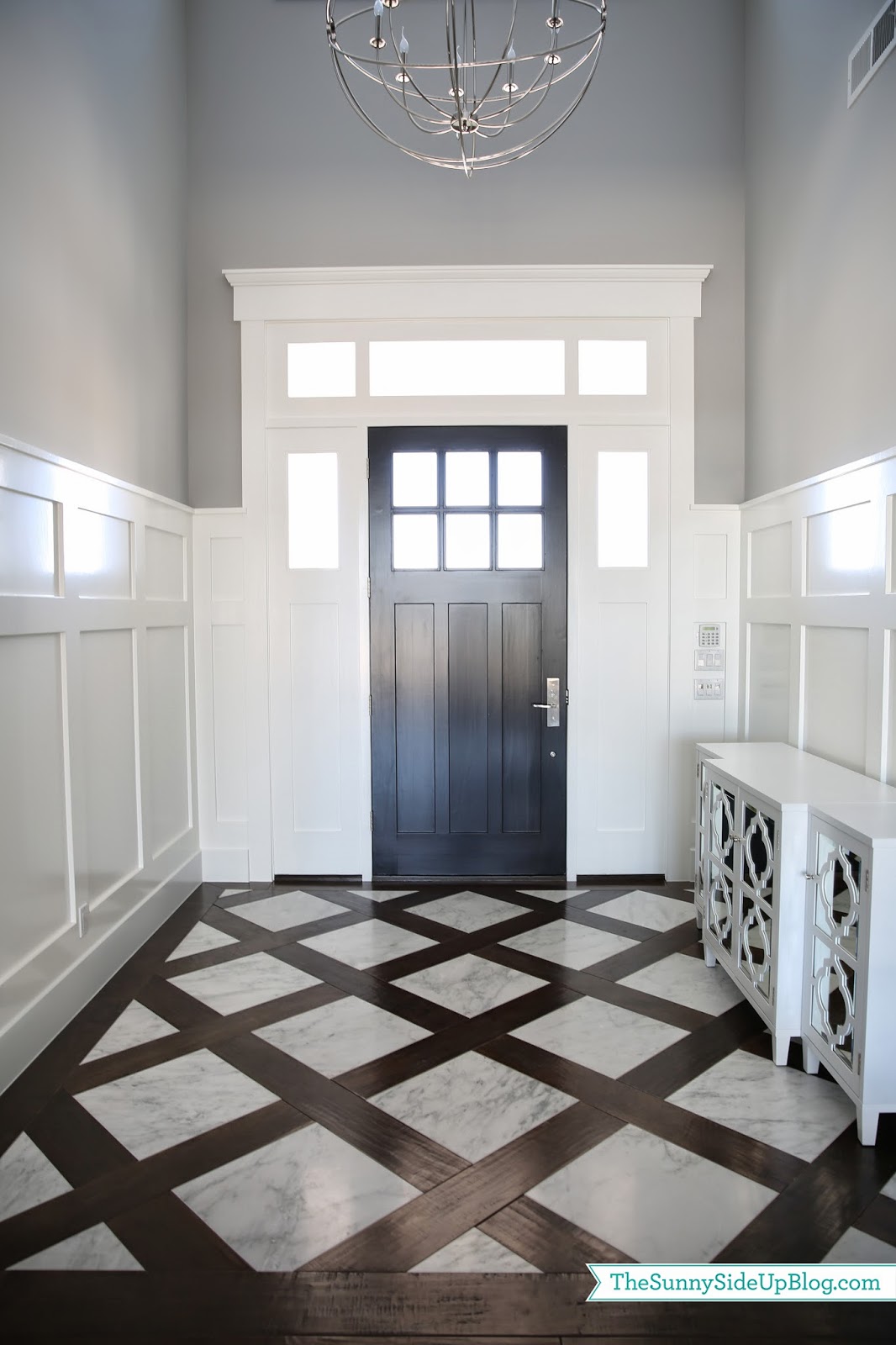 We have a new addition to our front entry!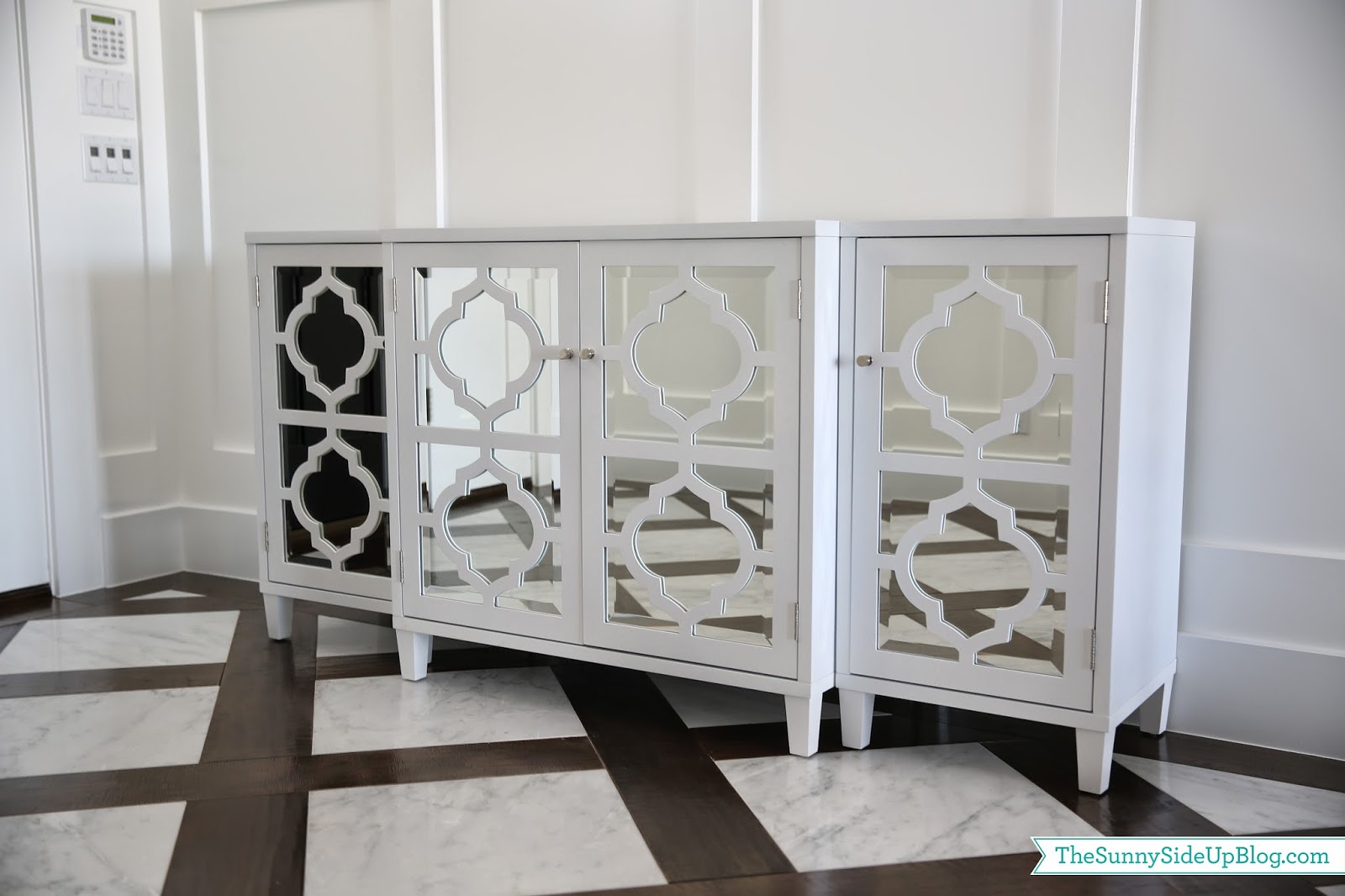 And I'm sort of in love with it.  You know I can't resist a good trellis pattern.
I have a plan for decorating our front entry and this console is the beginning.  Phase one of the plan!  I knew I wanted a table on this side of the entry and I found several mirrored consoles I liked on-line but they were all really pricey and more than I wanted to spend.  So I kept looking and was thrilled when I found
this three piece cabinet.
 It had the look I was going for and was reasonably priced.  I measured our space and the size was perfect.  Then I read the reviews and most people who had ordered it loved it.  It was a winner!  It did take a while to put together (Kenny did it in three episodes of The Good Wife) but it wasn't too complicated.  Or at least it didn't seem to be.  (I was sort of distracted by The Good Wife. —
Which just hasn't been the same since Will was killed – such a bummer.)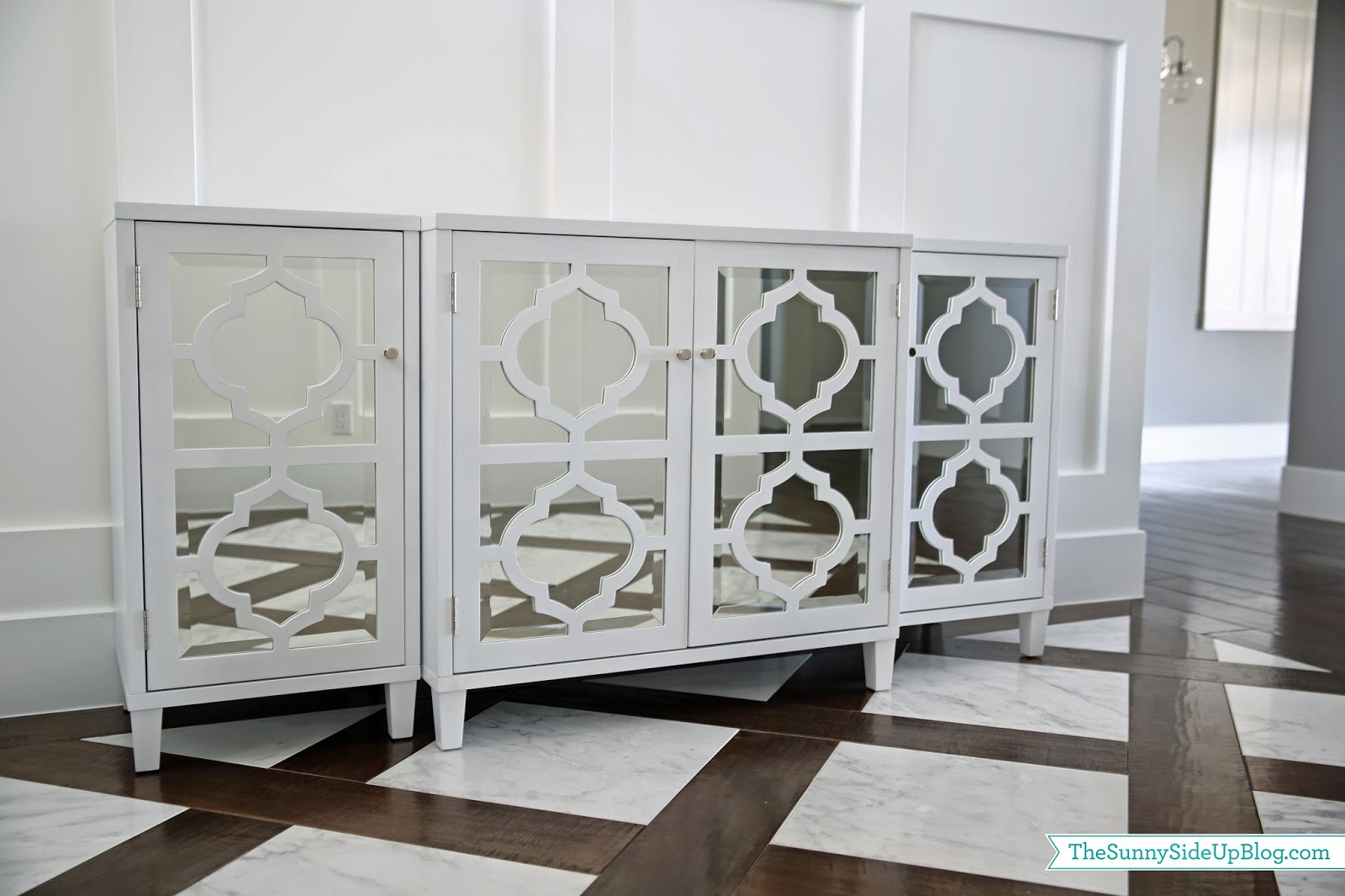 I loved this piece in white (it comes in a dark finish too) but I was worried about it not standing out enough with all of the white molding in our entry.  I bought it thinking that if it was too much white I could have my painters paint it (my husband was thrilled about that option as you can imagine).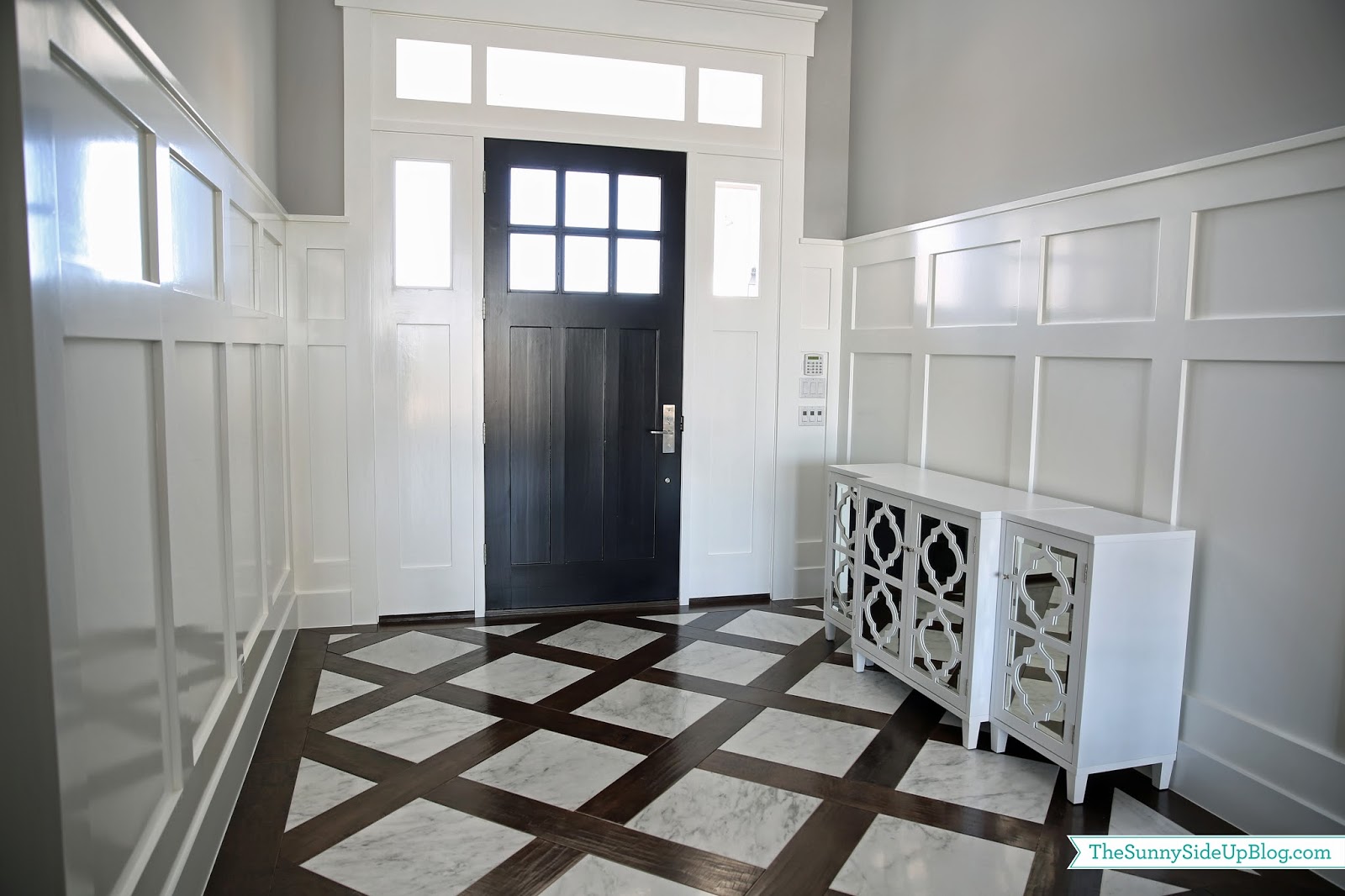 But I think I actually like the white.  The mirrors break things up and I'm going to add colorful lamps and accessories on top.  Excited for that!  Plus this table will be so fun to switch up for the holidays.  It will be time to decorate for Christmas before we know it!  Not that I'm counting down or anything.  (188 days)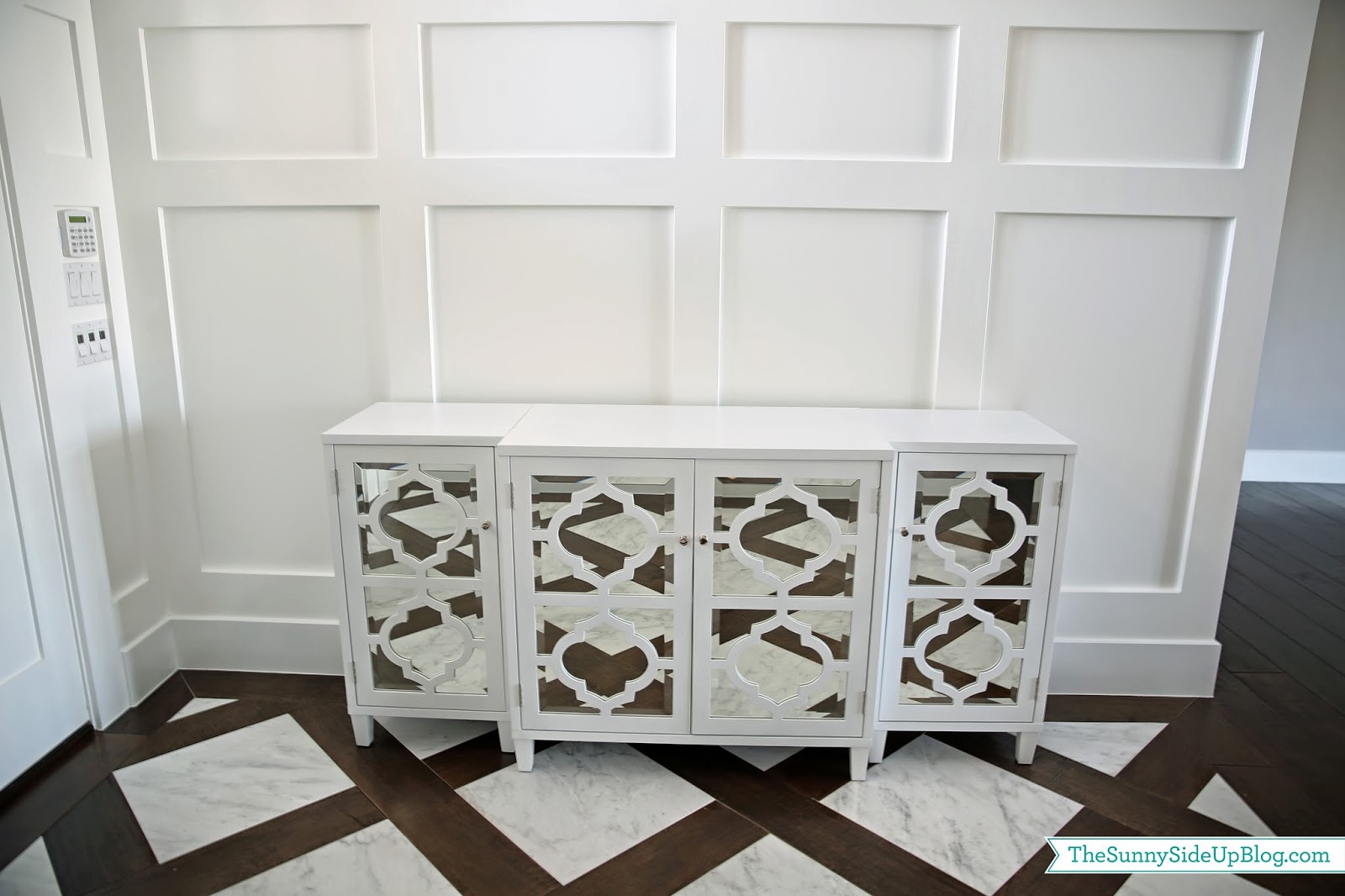 Wanna see something else I love about this table?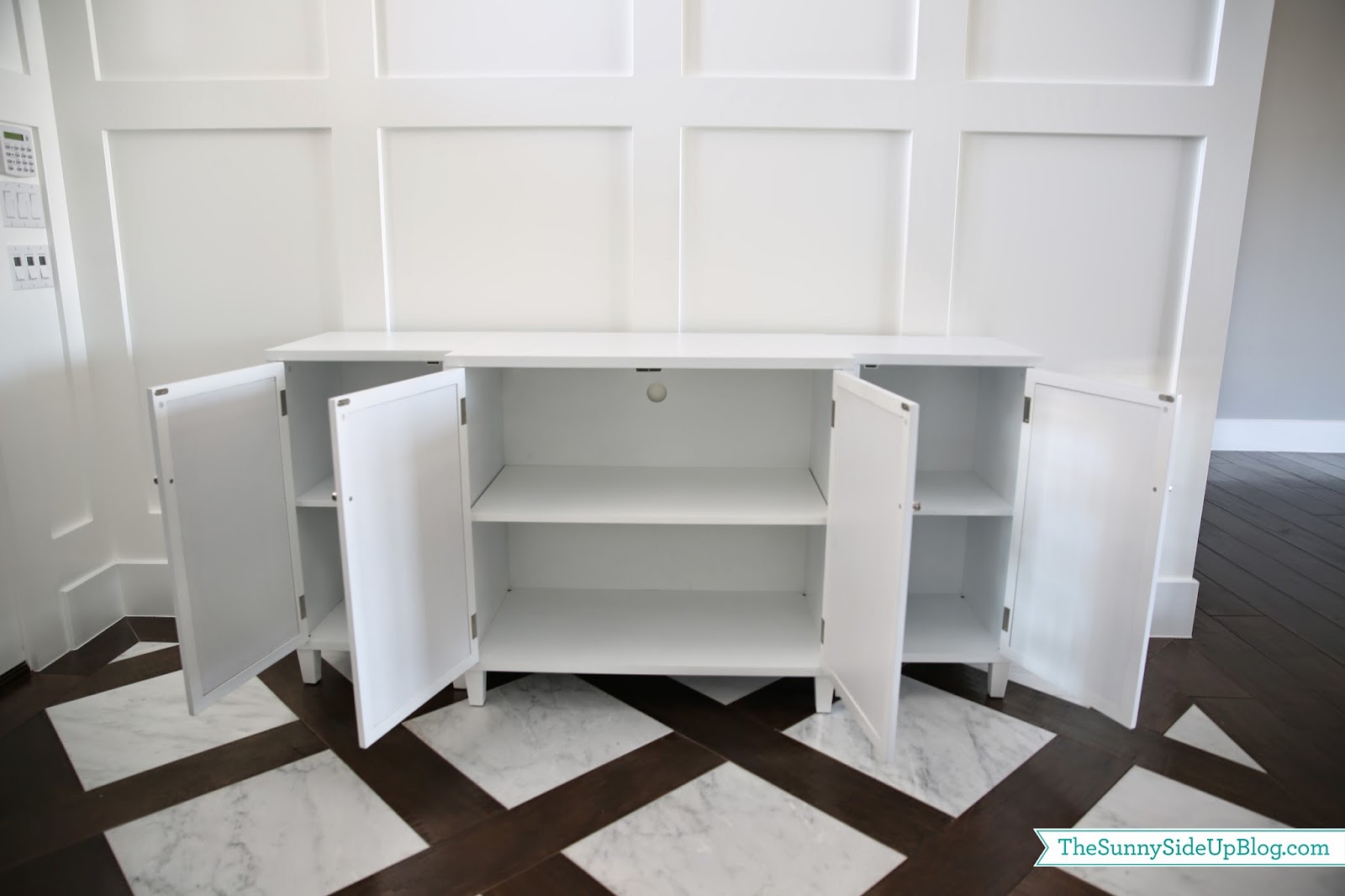 Extra storage!  I'm not sure what I'll put in it yet, but I'm sure I'll come up with something.
And then organize it.  :)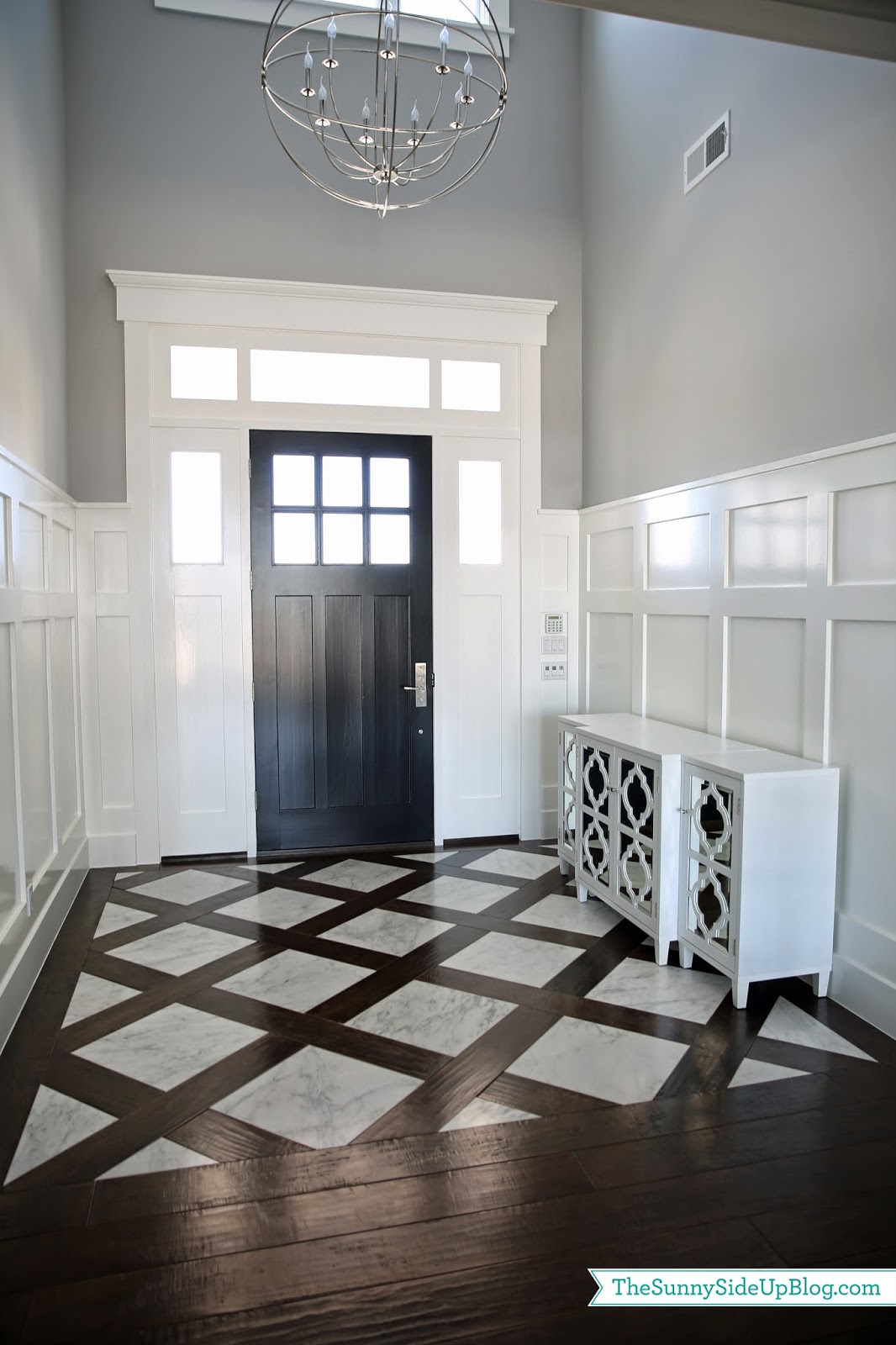 Our entry opens up into our formal living room and the decor plan for that room is still in the works so I'm waiting to style this table.  I want the colors to all be somewhat cohesive.  Then at some point I'd love to find a tall bench for the other side of the front door.  And maybe something fun on the sides of the table?  I have a few ideas.
So far I have lots of ideas and plans and every room is getting started but nothing is getting finished.  I keep moving on to the next room before I finish the last.
It's decorating ADD at its finest.
:)
*affiliate link used

Free printable of the paint colors throughout my home!
Enter your name and email address to get instant access to my paint colors along with other free organizing printables. More will be coming soon!
Exclusive to subscribers!