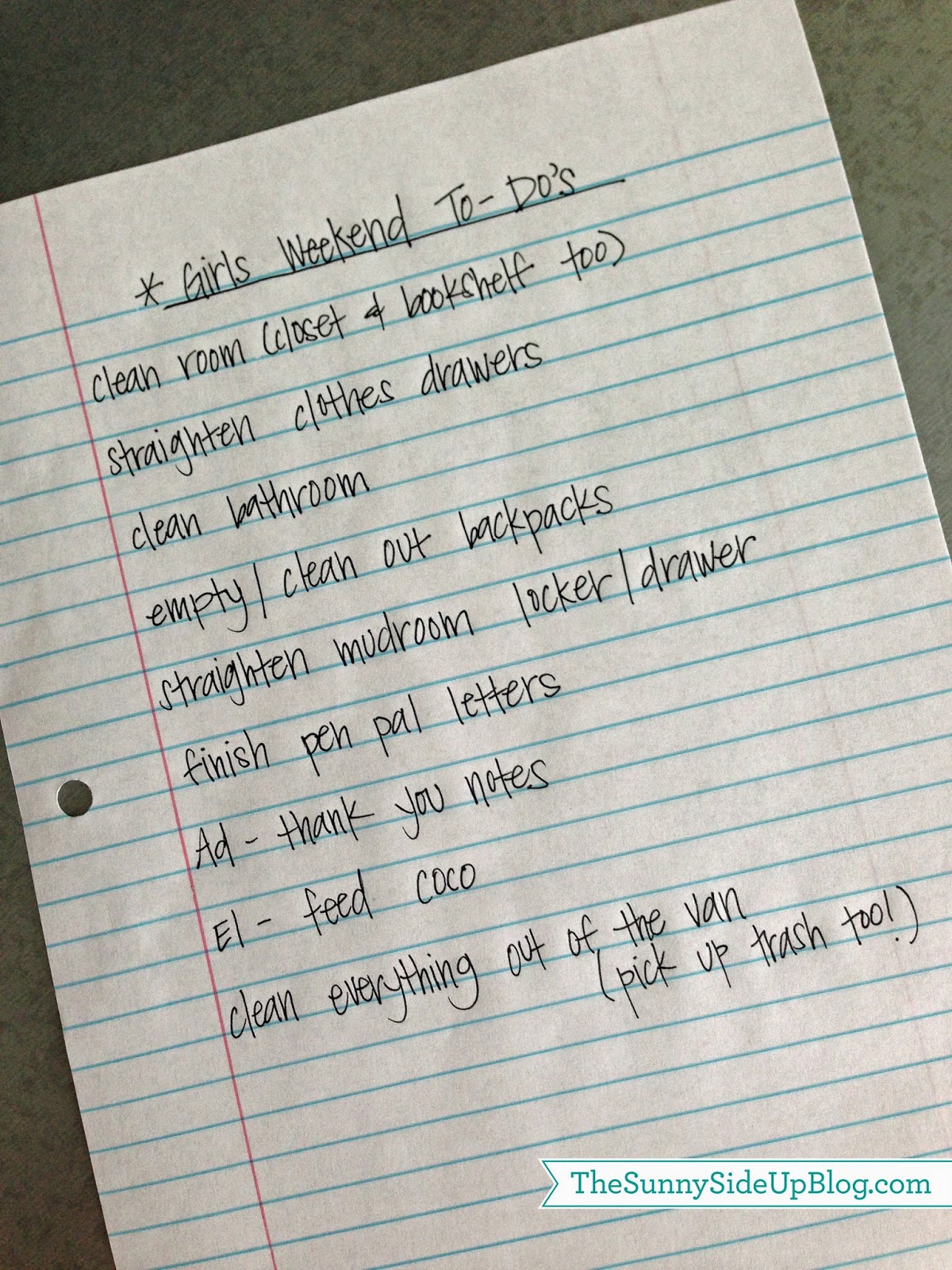 Happy Friday everyone! Last weekend I snapped a picture of our typical Saturday morning to-do list I always make my girls. Thought I'd share it with all of you. We love lazy Saturday mornings eating waffles in our pajamas, but once we've all had some down time I tend to put my kids to work! Can't be all fun and games around here. :) Friday night or Sat. morning when I write my weekend to-do's, I take a few minutes to write a to-do list for my girls. They know that once the list is done we are free to enjoy the day. They usually have something planned that they are excited to do (swimming, playdate, yogurt with the fam, etc.) so they work hard and fast! I've found that making a list like this for them to follow and check off is ideal. I don't have to nag or keep reminding them of what they need to do. As soon as a chore is done, they check it off the list. When the list is finished I go around and check everything and make sure it's all done right. My girls know that cleaning their room and bathroom and drawers will always be on the list so they try to keep them clean all week so it doesn't take long on Saturday. (Bonus!) An effective, simple routine that has worked well for us!
This sweet girl of mine turned 8 last Friday! Her birthday landed on Western Day at school. This was the best we could do. My mom called after I sent her this pic and said "don't you even have a pair of boots for her to wear!?" Oh this girl has boots. Lots of boots. But I wouldn't exactly call any of them western. :) We have family coming into town tomorrow to help us celebrate this special birthday! So excited.
Here is a peek of one of her birthday gifts. (Ignore the messy garage – haven't had time to do much about that yet!) I had some desks made for the girls' rooms and we decided to paint Ad's hot pink! So fun. So her. :) Their rooms are coming along! I'll share pics of the progress soon.
In other news…
I saw this fun idea on
pinterest
and loved it. I thought "I love strawberry shortcake! And I have cute jars! I can do that!"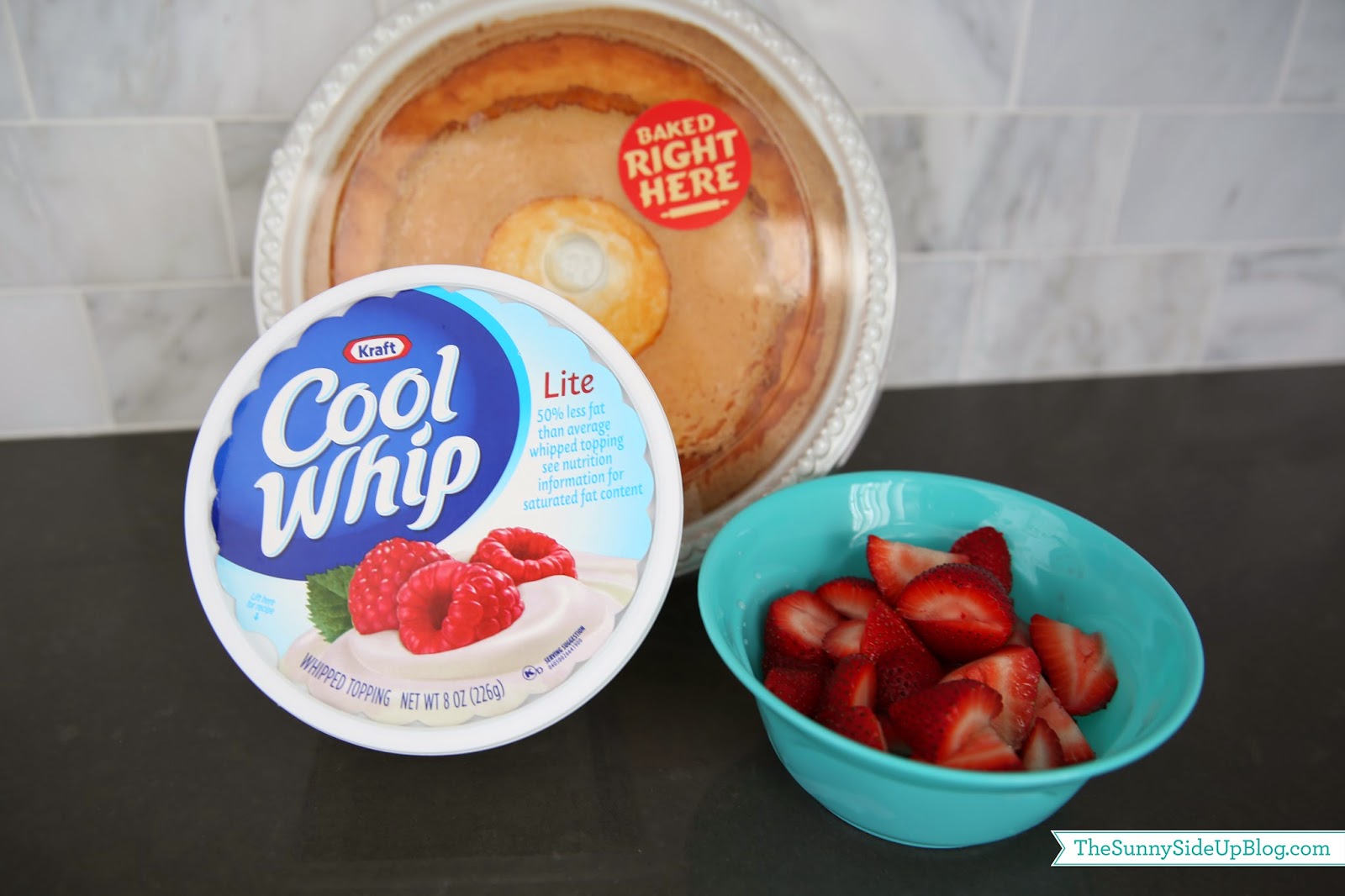 So I decided to simplify the recipe by basically not following the recipe and just buying everything pre-made and easy to throw together. Typical of how I work in the kitchen. :)
Then I stuffed everything in the jar. Hmm.. It didn't look quite as pretty as the pinterest inspiration picture. And you know what? The jars were a pain to eat out of. So I dumped everything into bowls and it was a big mess and the kids and I were much happier.
Lesson learned:
pinterest
works great for me for organizing and decorating.
I'll just stick to getting ideas from those boards.
:)
Enjoy your weekend everyone!
xoxo, Erin