I am s-l-o-w-l-y making progress in my office.  Talk about a mess!  So much to organize.  I'll share progress pics at some point.  Today I tackled my kids' art work.  I have shared ways I organize their school work that I want to save for their albums.  To be honest, I try not to save a lot!  They come home with SO much.  I am very selective and only save a handful of things from each school year that really shows their progress and personality.  But sometimes they come home with larger projects, reports, or art that they have worked so hard on that I really want to keep.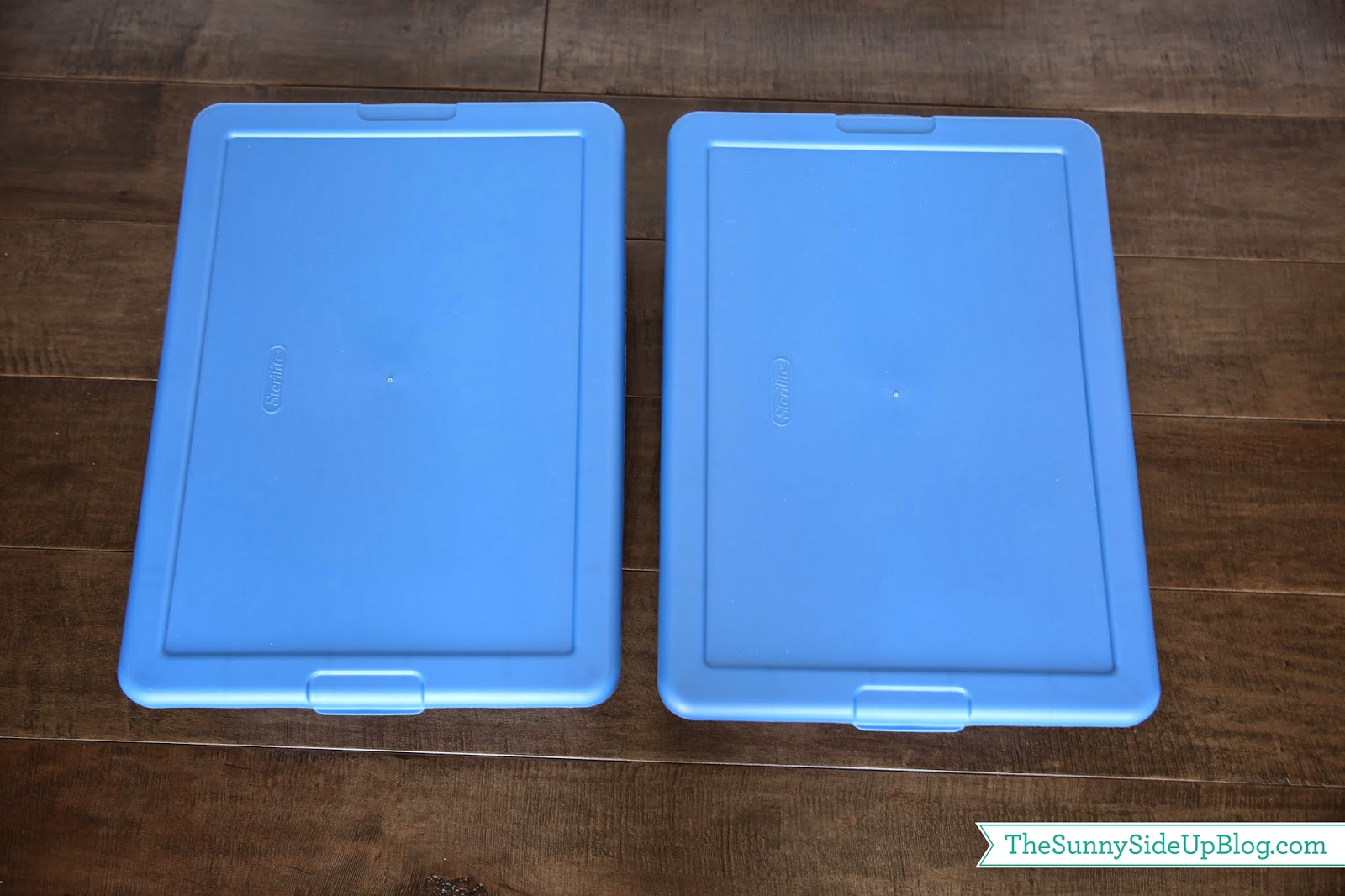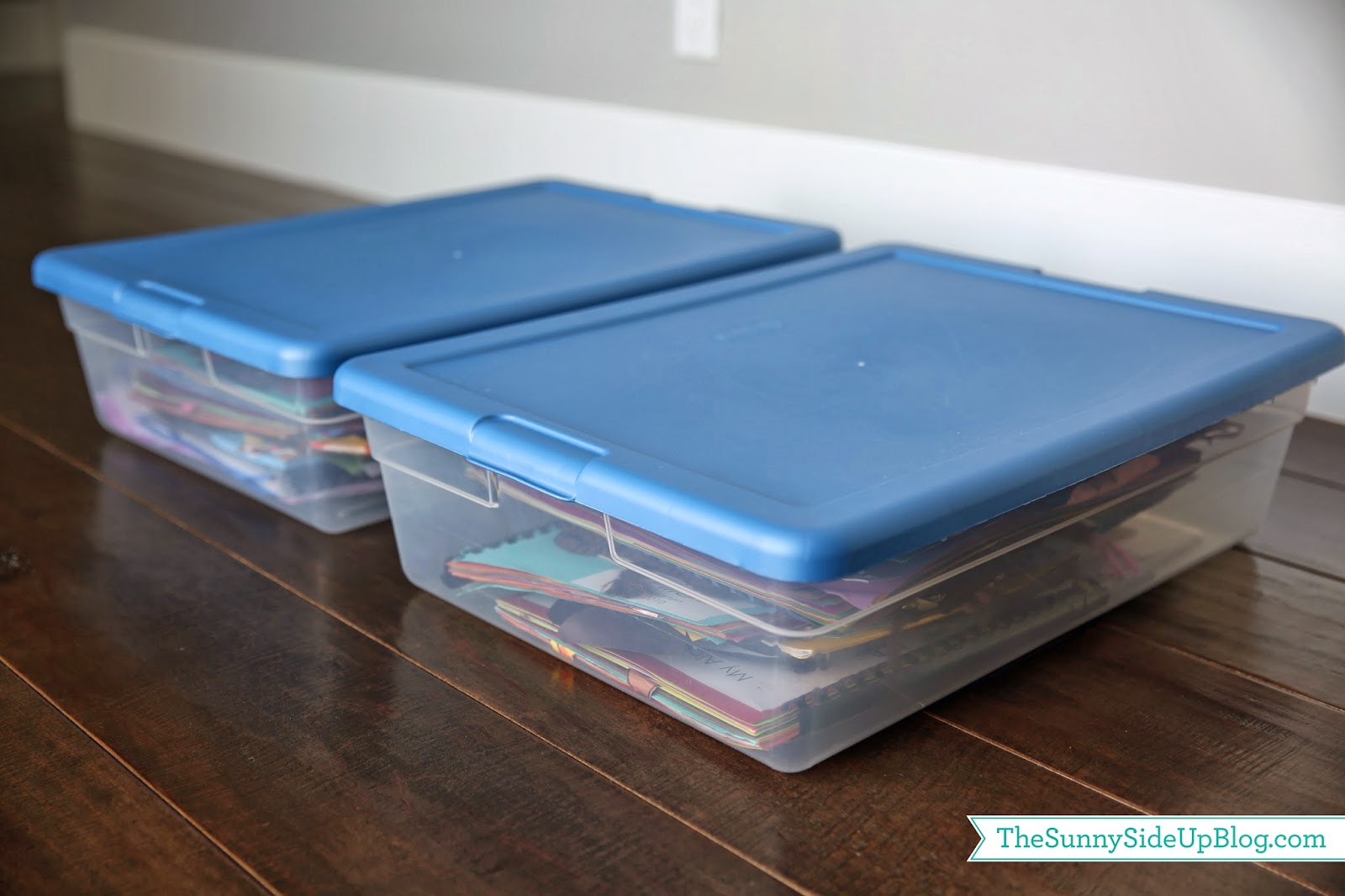 That is where these bins have come in handy.
Simple bins from Target that are a great size for larger school work.
Each of my kids' have one and they are perfect for holding larger keepsakes.
Plus they slide right under their beds.
Here is something else each box holds…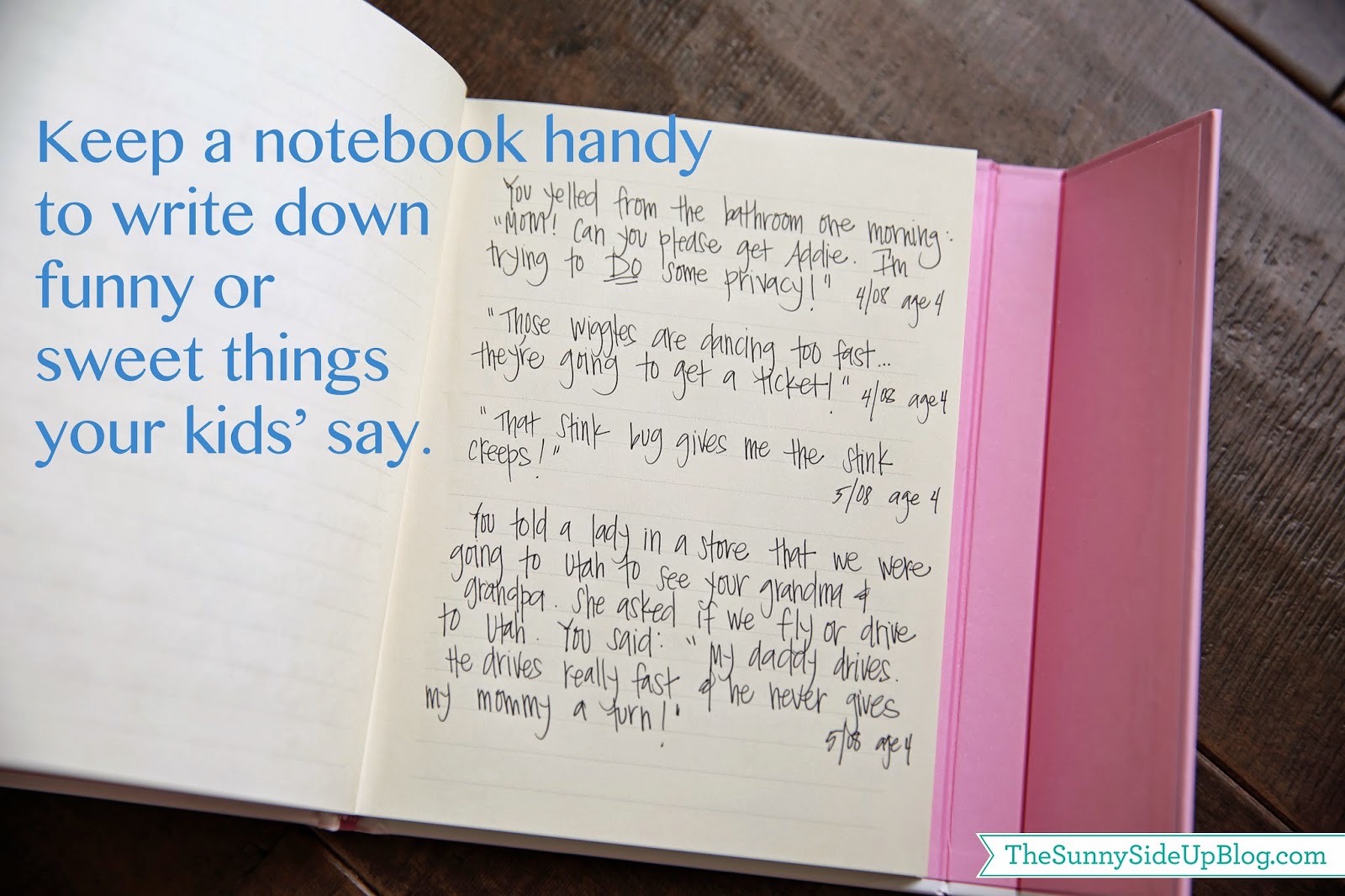 I was barely sane enough while my girls were younger to keep a simple journal of their quotes.  Funny or sweet things they said when they were little that made me smile.  These books are such a treasure!  The stuff I wrote isn't even that funny, but it reminds me of how they used to talk and the amusing things that would come out of their little mouths.  Like how yesterday I had my hair up in a bun (not normal for me) and Kole saw me and said "Oh!  Mommy!  Why do you want to look like a different mommy today!?"  Or the time Addison saw a picture of Kenny in front of the Colosseum in Rome on our Italy trip and said "there's my daddy at his office!"  :)  Kids are 24/7 entertainment, aren't they?
You know what was fun today?  Showing my girls the stuff I've saved in their bins.  They had a blast  looking through them and giggling at their quote books and how their handwriting looked on school projects, etc.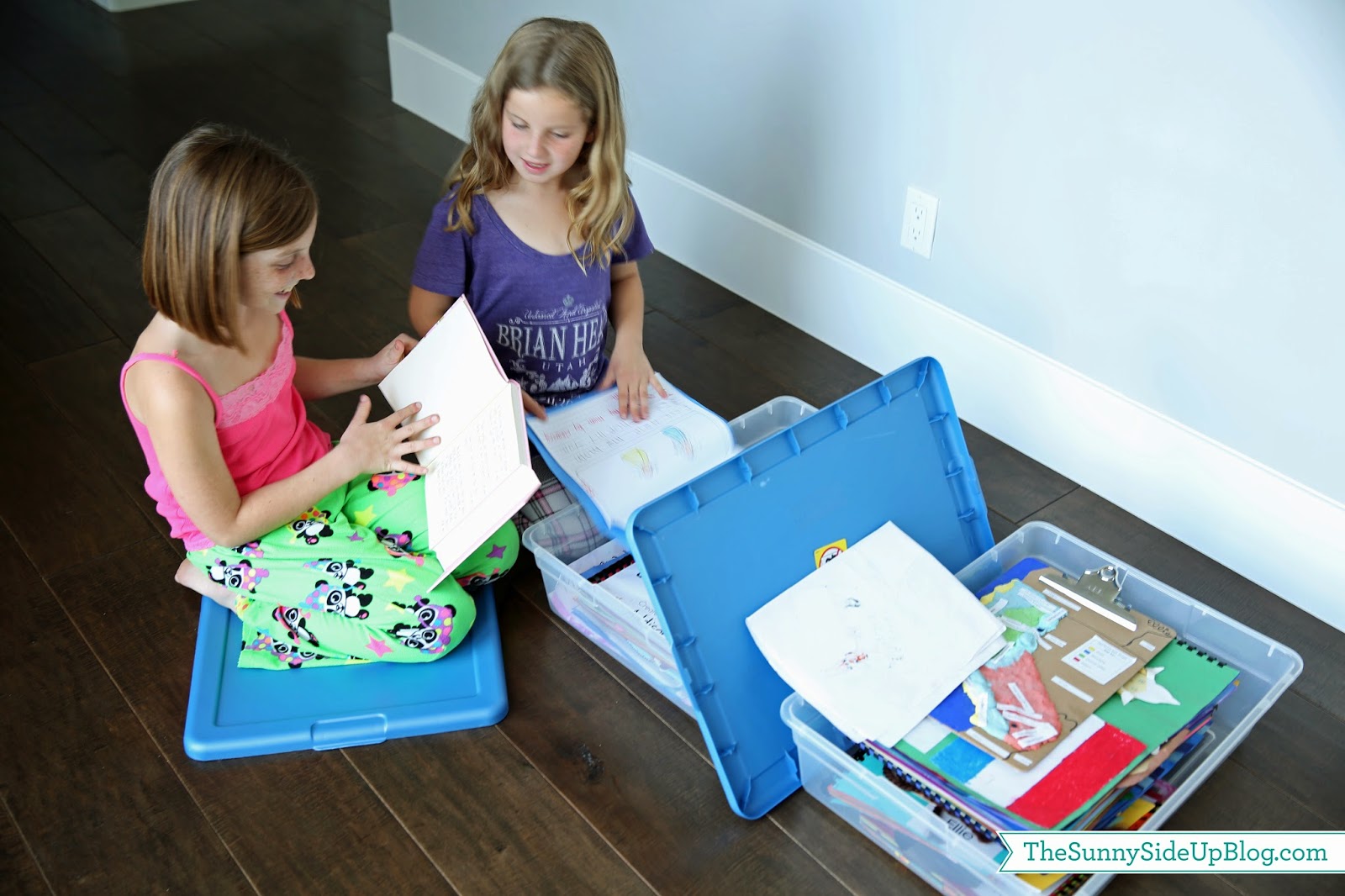 They also LOVE going through
their Project Life Albums
and it made me think
(scary – I know :)
about how I save things for them and create albums for them with their future in mind – thinking how fun it will be when they're my age looking back.  But the joy these things bring them has shown me that it's just as important for them to see albums and past work now – while they're growing up.  I need to involve them more in the memory keeping.  More thoughts on that at some point in the future.  :)
For now I'm off to bed with fingers crossed I can get Frozen's "Let It Go" out of my head.  It's a Frozen frenzy!  I put this on
Facebook
yesterday afternoon and it sounded like many of you were doing the same thing!
Just received word that daddy is coming home at 6:00 tonight (unheard of!) so that we can have a movie party and watch Frozen. Oh the squeals that rang through our house! We'll see if Kole's excitement lasts when he is listening to "Let it Go" for the 10,584th time.  :)
If you're in my boat with kids who were counting down to the release date, I hope you all enjoyed the movie as well.
:)
xoxo, Erin