Popping in to share how I'm organizing my girls' headbands today! I have been prioritizing their bathroom this week and almost have things completely organized. Such a nice feeling since it has been a mess since we moved in!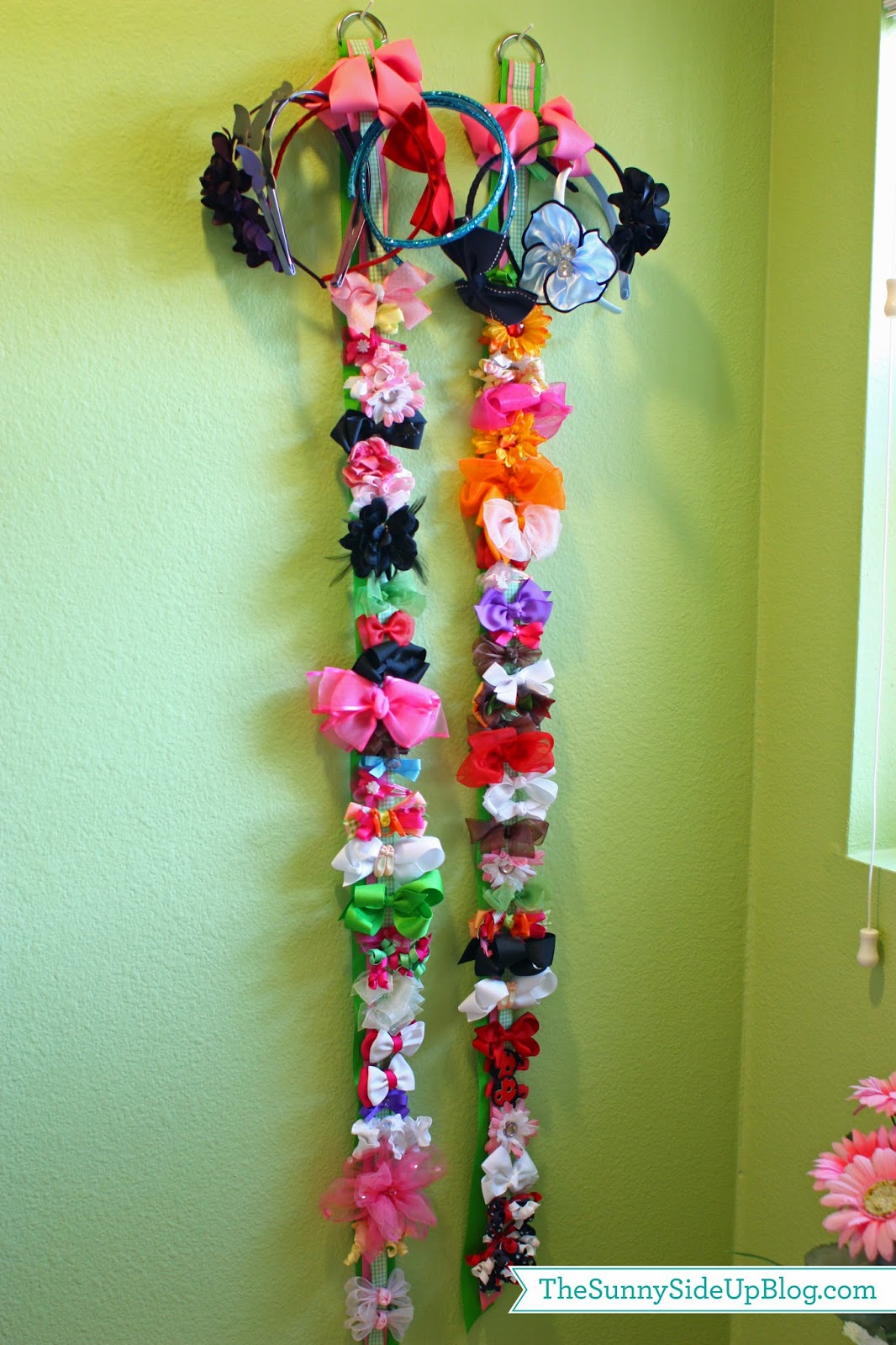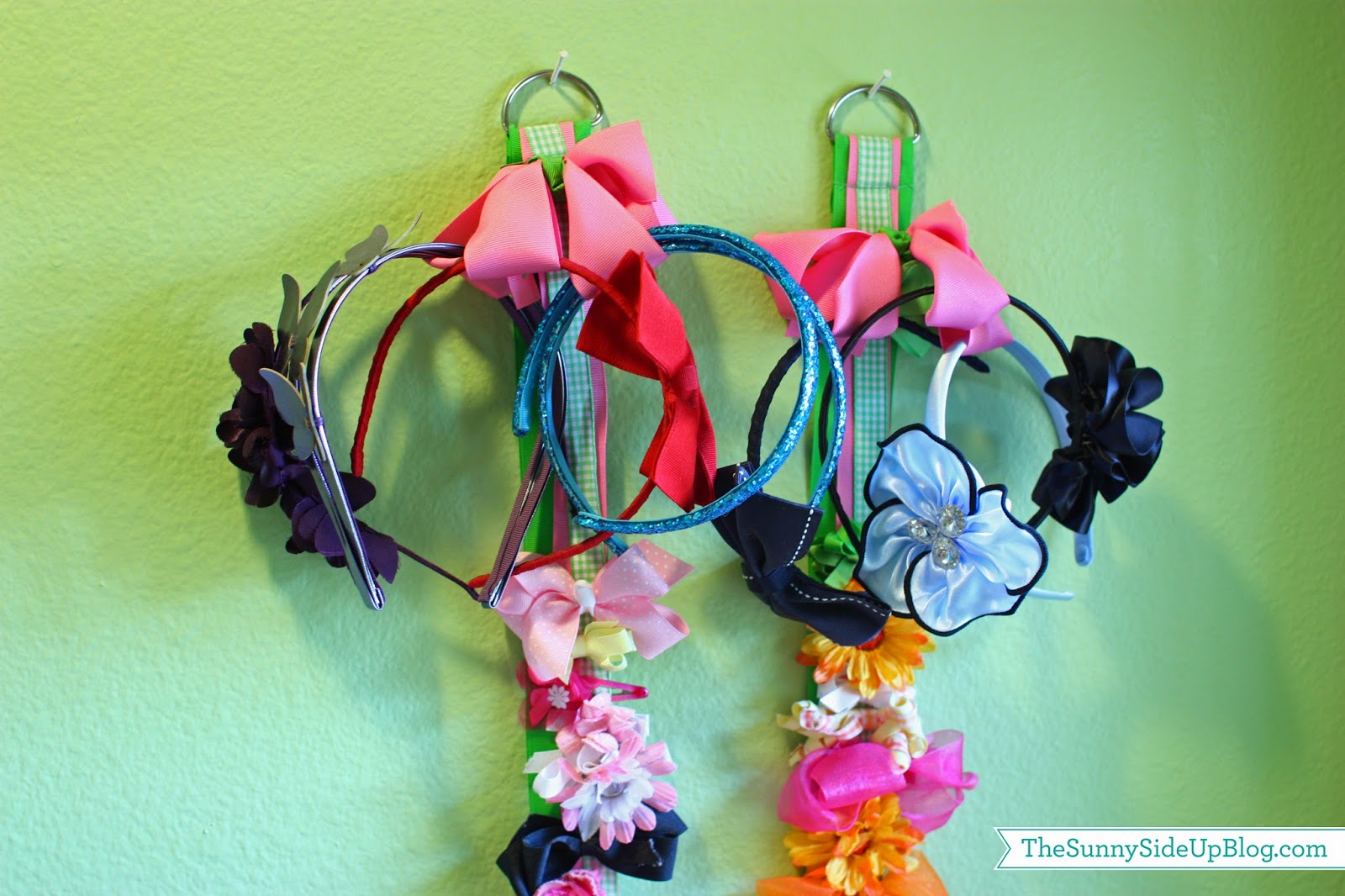 I just looped the headbands through the top large ribbon. Worked great.
Until our headband collection grew so much it no longer fit.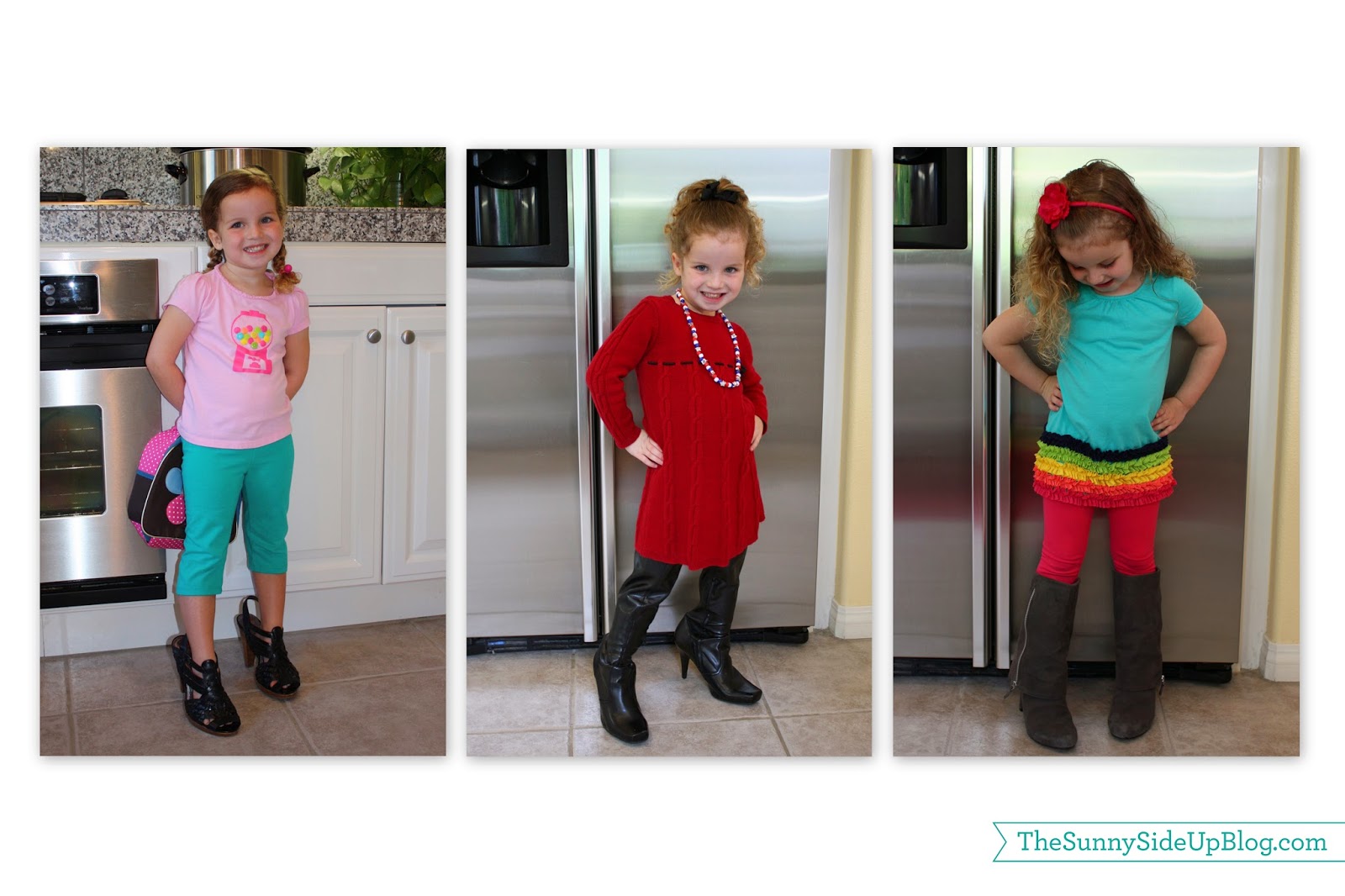 In large part due to a certain someone who is as obsessed with headbands as she is mom's shoes. :)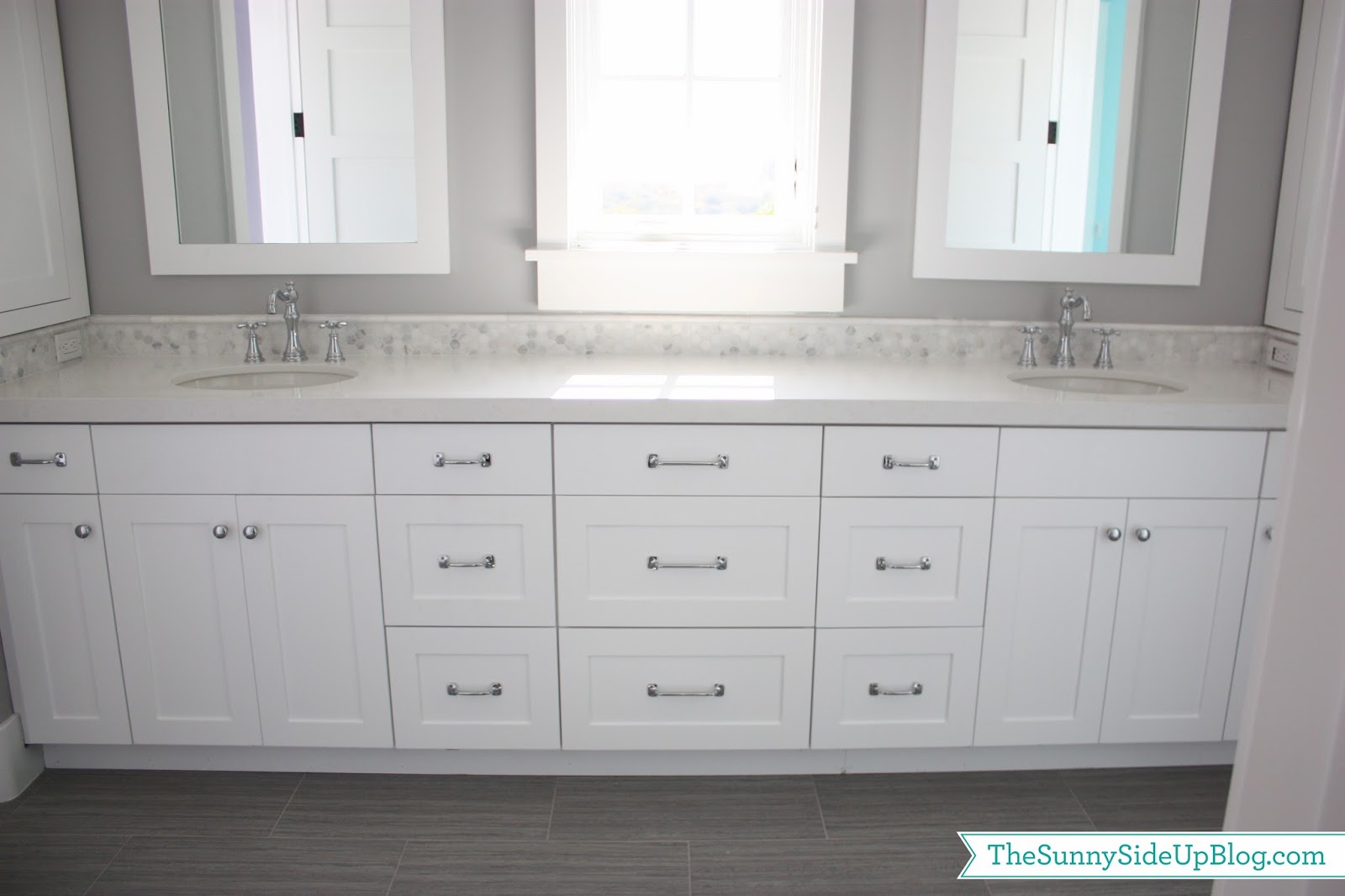 In
my girls' new bathroom
we have plenty of drawer/storage space. Such a change from their last bathroom! So for now (until we find a different way to utilize all of these drawers) I have the luxury of using an entire drawer for headbands.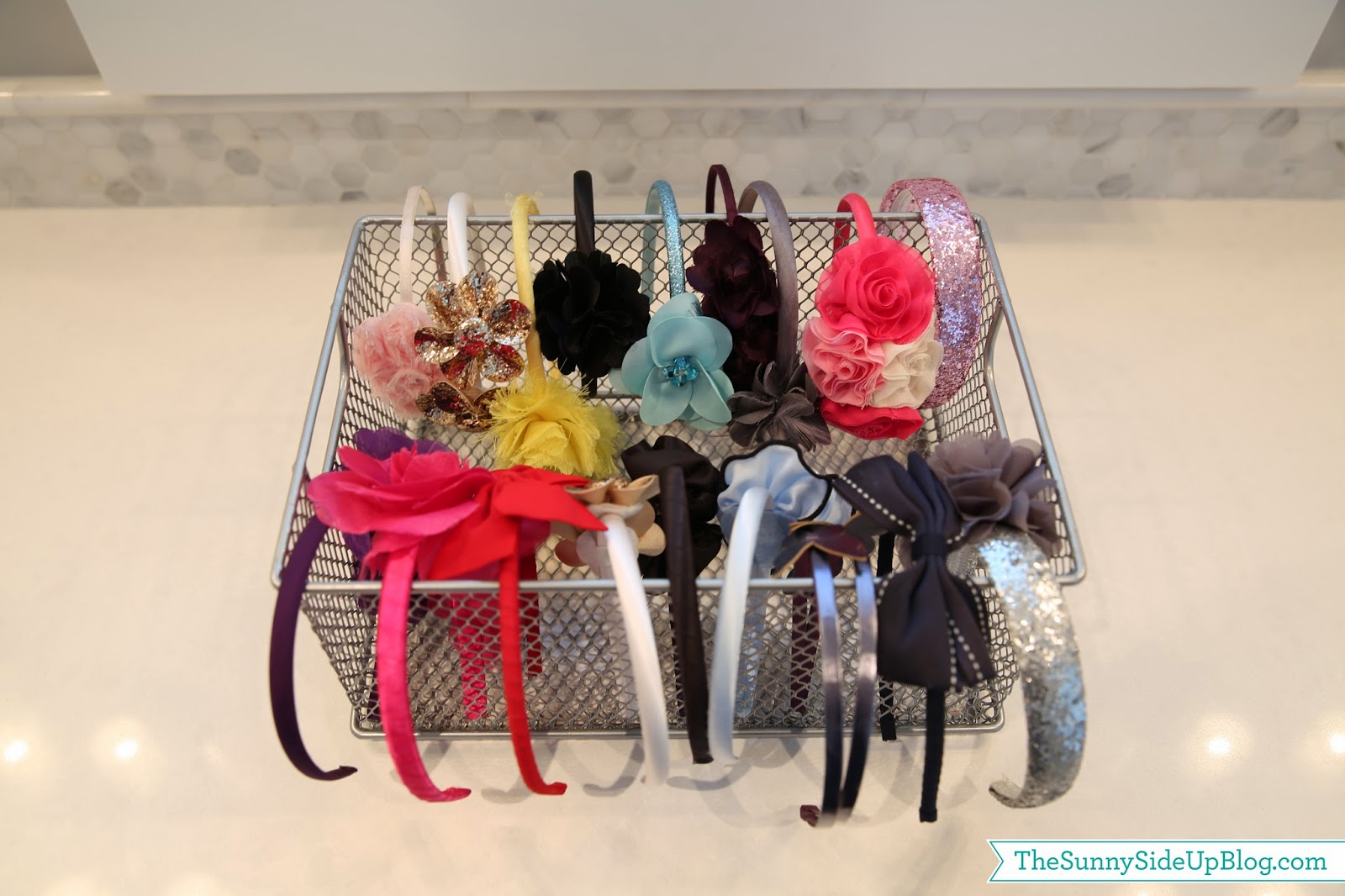 I found this wire basket from The Container Store and knew it would be a perfect solution for us.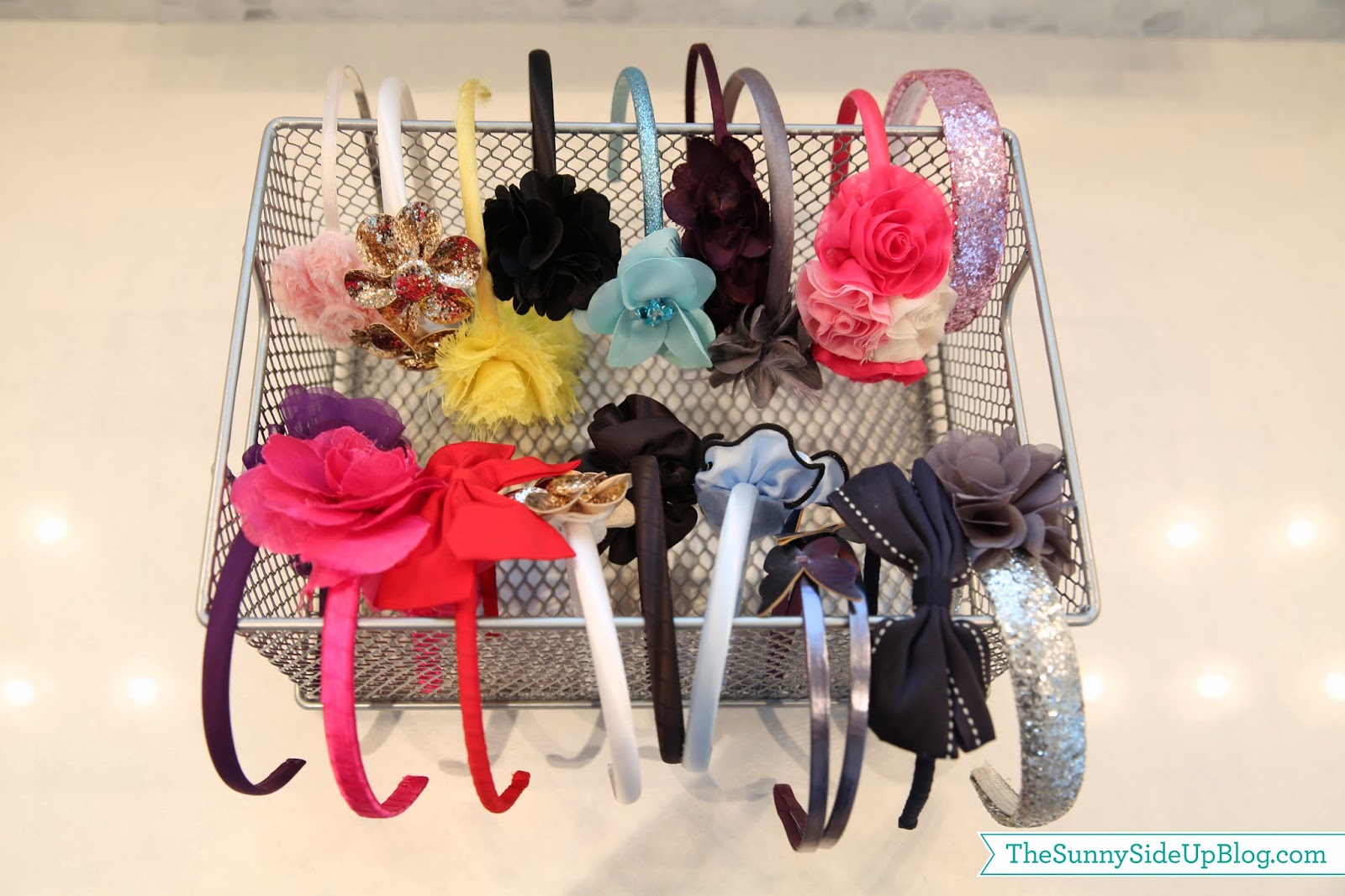 I could have just tossed them all inside the basket. That works fine except it's harder to see what your options are at a glance. Since we are usually rushing in the mornings before school starts, I decided to line them up on the sides of the basket. Now we can easily see them all and there's no wasted time rummaging through the basket to find that oh so perfect accessory. :) Those minutes in the morning add up! Streamlined systems = calmer mornings.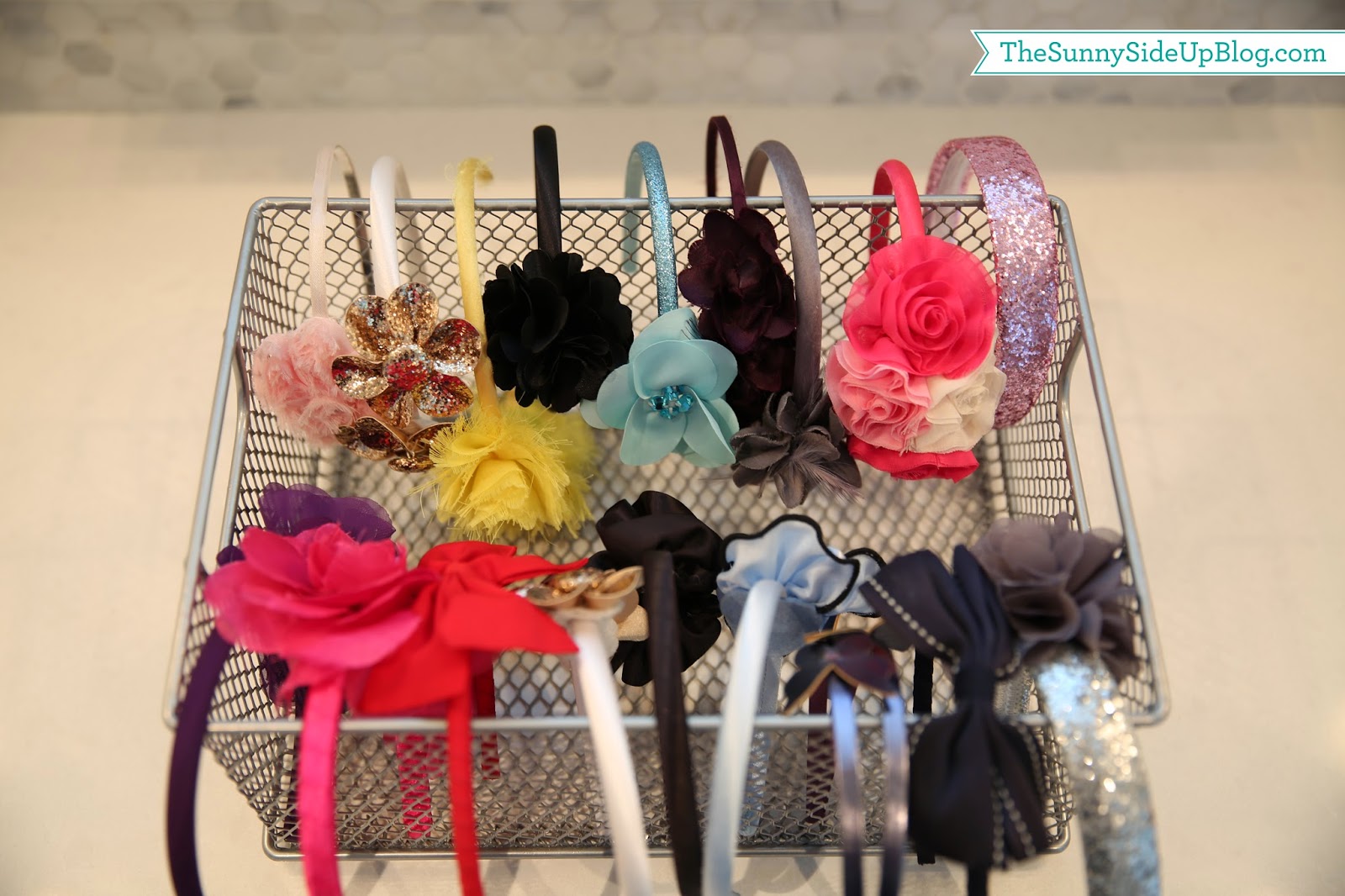 Plenty of room for all of the flowers/frilly headband stuff on the inside.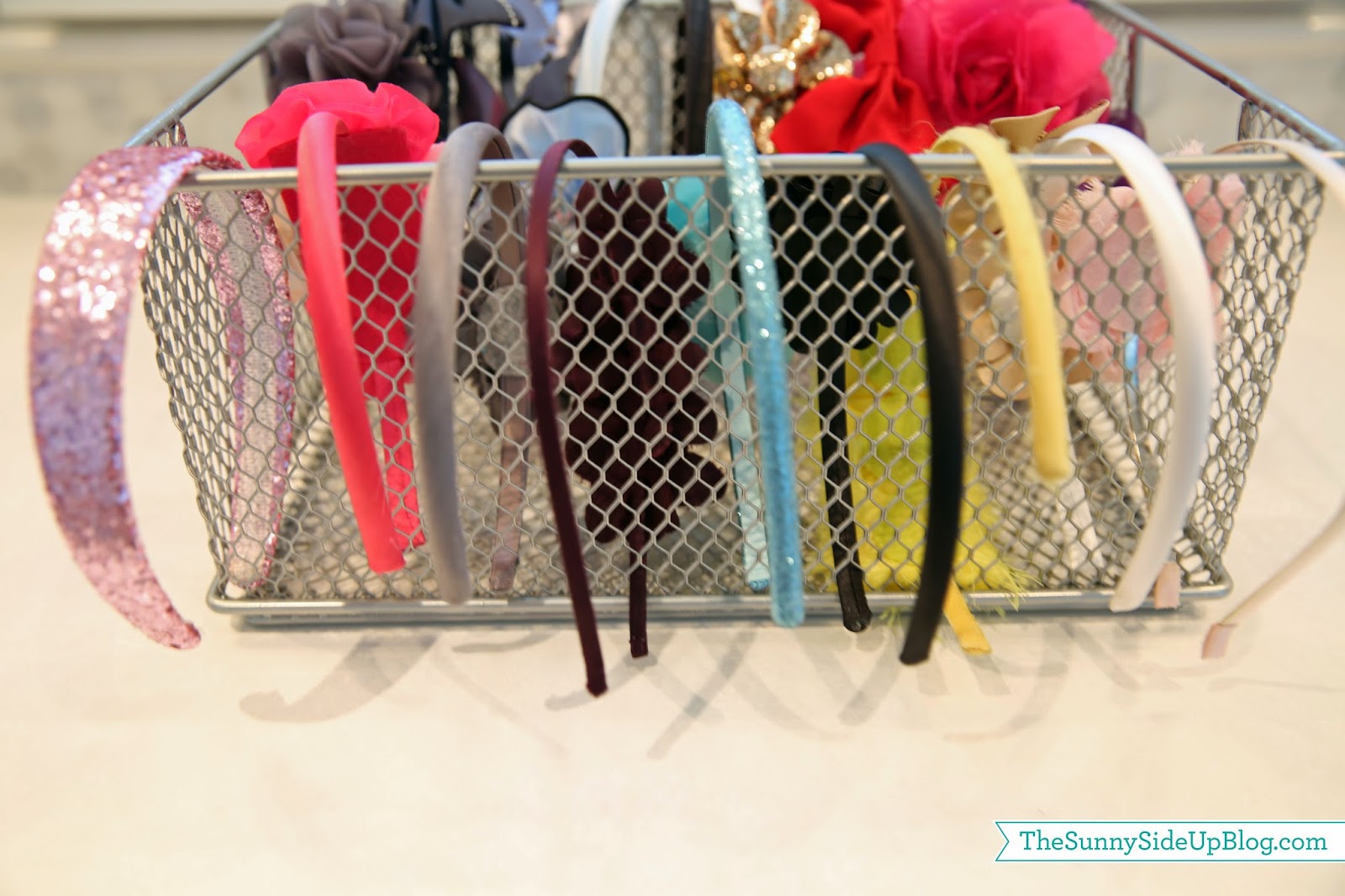 And on the outside of the basket some of the smaller headbands actually stick through the wire which holds them in place. But even the big headbands that don't stick through stay in place. When I first placed them like this I thought if they all start falling off the basket this will drive me nuts. But they don't! The wire basket is a great solution.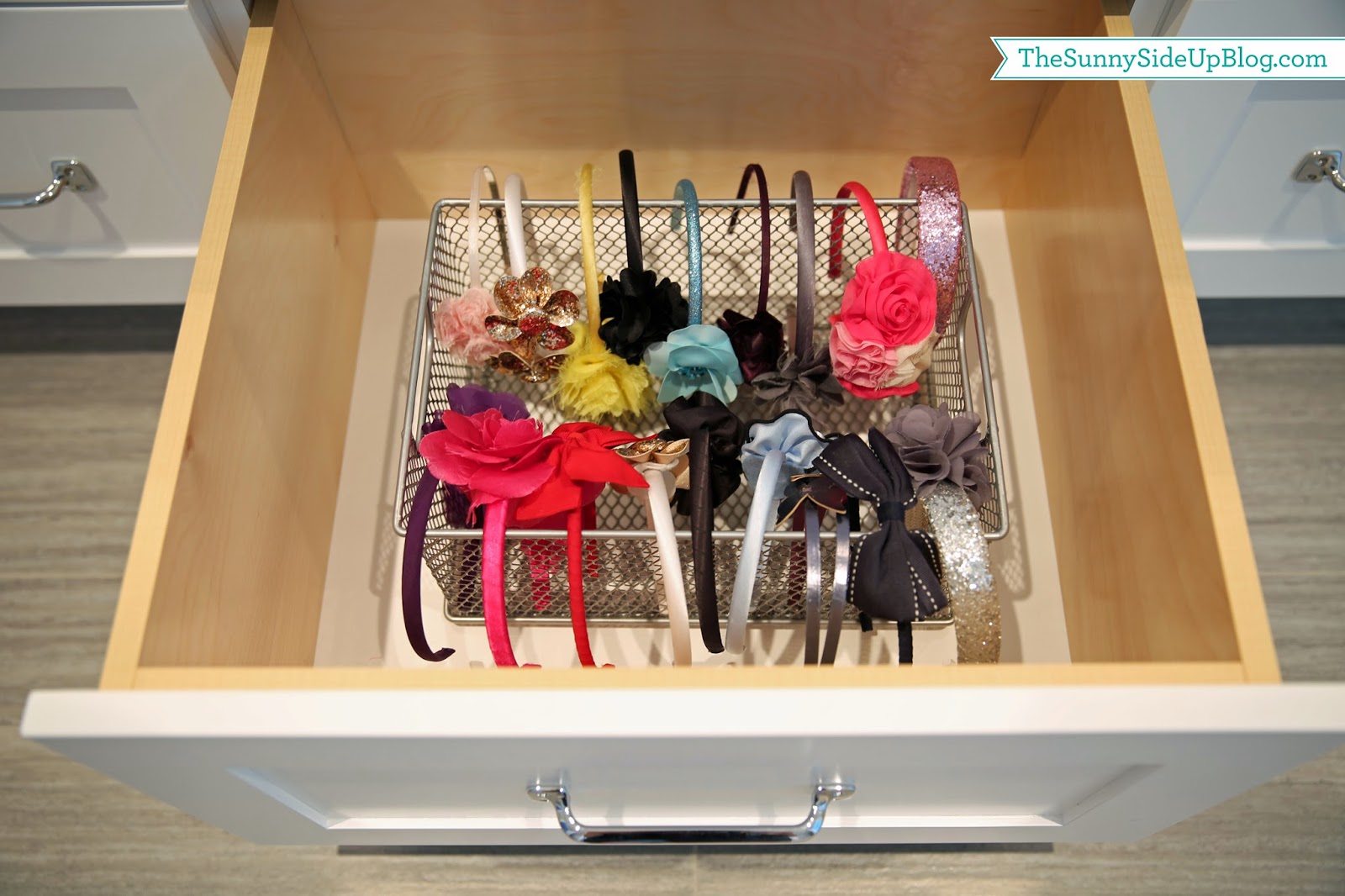 So behold – the headband drawer. Girls know how to quickly find what headband they want to wear and where to put them back at the end of the day.
And there is now peace in the land.
Or at least in the girls' bathroom.
:)
xoxo, Erin