Hello friends. :) It's Spring. I know. But I'm about to share Fall pictures with y'all anyway. (I don't usually say "y'all." Ok – when I lived in Virginia I said "y'all" attempting to blend in better. I had so much fun saying to my 4th graders "y'all listen up now!" Ha! K. Why am I talking about this? I'm tired and clearly need to keep this post short.) Anyway! Back to the pictures. My cute friend Josie took these of our family last November during our Christmas card photo shoot in my mom's backyard. We played in the leaves in between posed shots to loosen up a bit!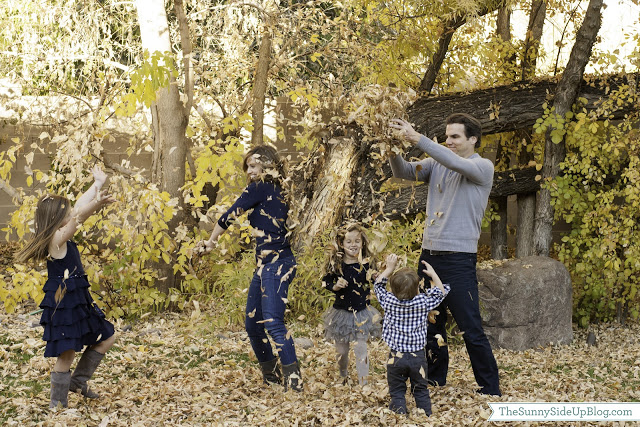 This one is funny to me. Kenny and I look like the tin man from The Wizard of Oz.
Oil can please!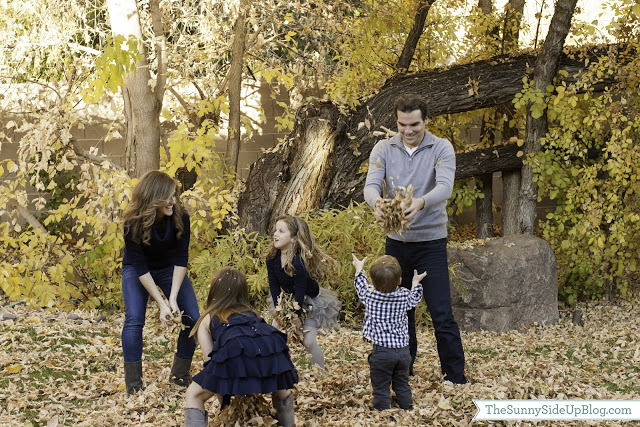 These pictures are messy and random. And kind of my favorites.
That's it for now. Y'all have a great day.
:)
xoxo, Erin