Monday! It is upon us. Well. When you all read this it will be hitting us smack dab in the face. We had a wonderful week off. Usually we travel during Spring Break, but this year with everything going on with the house we decided to take a bit of a "staycation" and just enjoyed some down time at home instead. It was so nice and I am sad that it is ending. Since we will all be up bright and early tomorrow I'm off to pre-pack lunches and get everything ready so that we have a smooth morning. But first I will leave you with some pictures of my girls from 2009 (El was 5 and Ad was 3)…

{A typical scene from the breakfast table}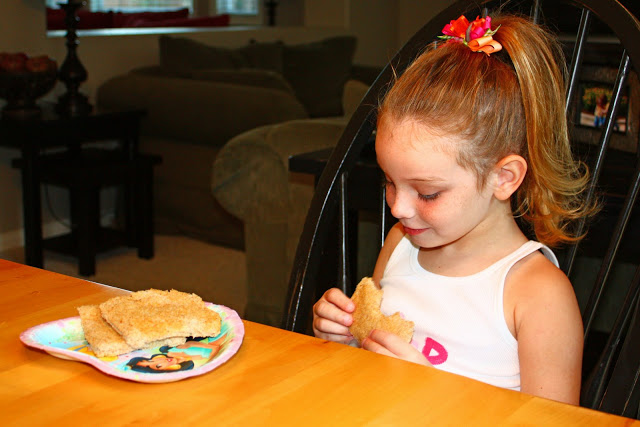 Here's Ellie – happily munching away at her toast…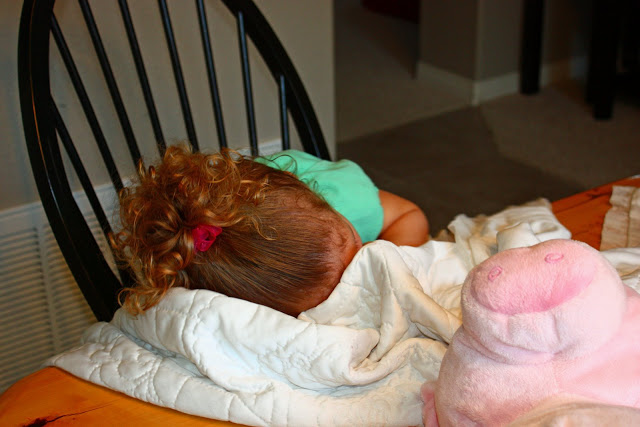 and here's Addison.
Take a guess which of my daughters is NOT a morning person?
And they haven't changed a bit.
:)
Happy Monday.

Free printable of the paint colors throughout my home!
Enter your name and email address to get instant access to my paint colors along with other free organizing printables. More will be coming soon!
Exclusive to subscribers!