One of the things I am most excited about in my next house is my scrapbook room. I cannot wait to have a space to just SPREAD OUT all of my stuff and leave it up to continually work on things. It has been a while since I've been able to work on my albums and I am having major withdrawals! I miss it! There are so many different ways to record your story and/or your childrens' stories. Most of you know that I've been using
Becky Higgin's Project Life albums
. I love that they are so flexible.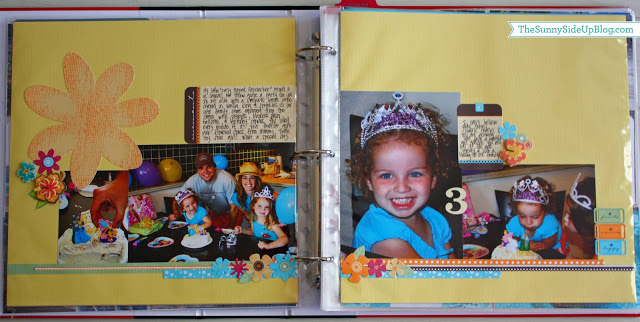 If I want to spend a little time and personalize certain pages it's easy to do that.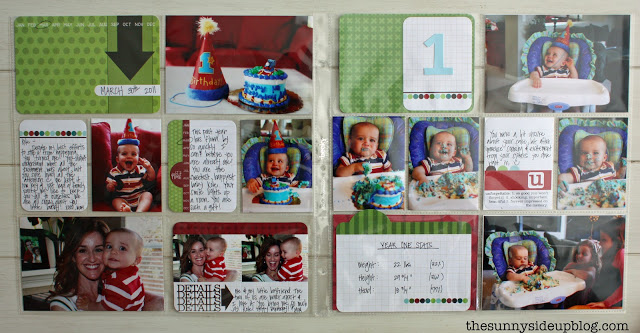 OR if time is limited I can just pop in the pictures, add a little journaling and call it a day!
But alas, life is busy and scrapbooking takes time that is often hard to find. While I am still going to attempt to keep up my kids' albums the way I've been doing (fingers crossed I have more time for that once our house is finished and we are settled!) I am always searching for new ways to save and record the endless amount of papers and memorabilia my kids bring home. I found two fun systems on-line that I thought I'd share with all of you! Just in case you are often on the look out for memory keeping ideas like I am. :)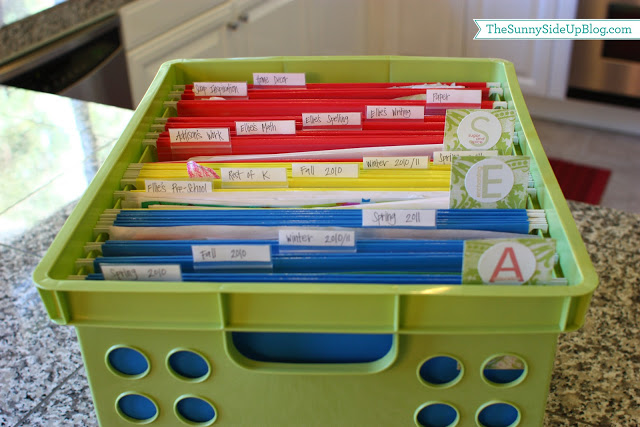 I've shared before how I save my kids' special papers, art work, etc. before I place them in their albums.
Below is a picture of how you can make this type of system work to take the place of albums…
Simple files in a box. Files are labeled things like: baby information, health records, age 0-3, grade levels, portraits, sports. Label away! The possibilities are endless! Such a simple solution to taming everything you want to save for your kids that takes NO time at all.
Here is another similar solution where binders are used:
This busy mom creates "memory binders" to hold all of her kids' memorabilia. Nothing fancy. Just page protectors holding each child's important papers with each child's name labeled on the side. Genius!
You can check out the links for more details on each of the systems I've shared above. Fun stuff! Nothing like finding a system that works for you. And nothing like finding the time to actually implement the system that works for you. That's the tricky part. :)

Free printable of the paint colors throughout my home!
Enter your name and email address to get instant access to my paint colors along with other free organizing printables. More will be coming soon!
Exclusive to subscribers!