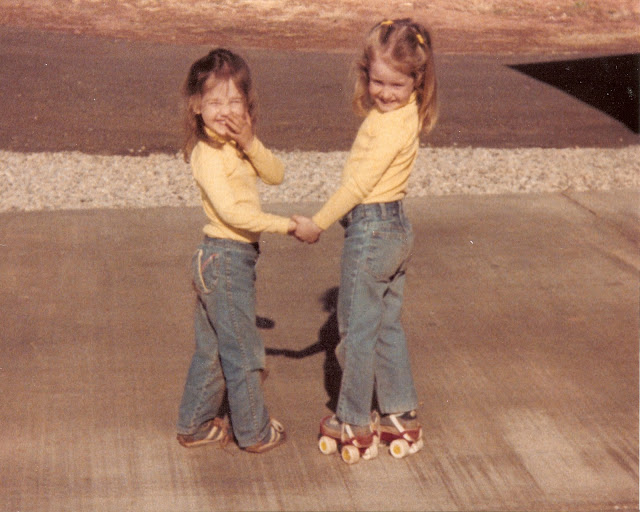 Me and my little sister. Much like my girls, the two of us were thick as thieves growing up.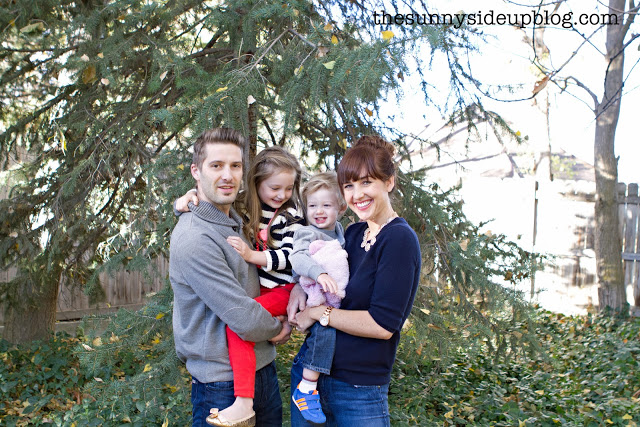 And here is my beautiful little sister now. All grown up with a family of her own. Love these four. If you've read my blog for a while these aren't new faces. :)
I just wanted to pop in today to share a fun idea for a baby garland. Carly (my sister above who I call Carbon Monoxide – long story) threw a baby shower at her house last weekend and made the CUTEST baby garland for the party. I had to share it with all of you!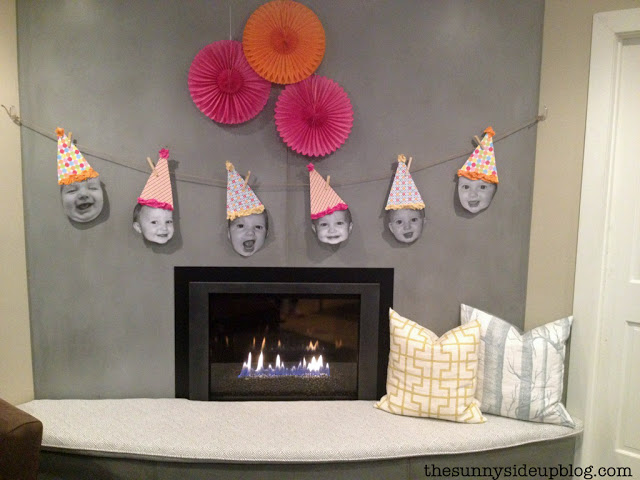 Isn't that adorable!? And so fun and creative!? I love it! They are ALL random pics of my niece and nephew. Every single picture is a different baby pic of these two: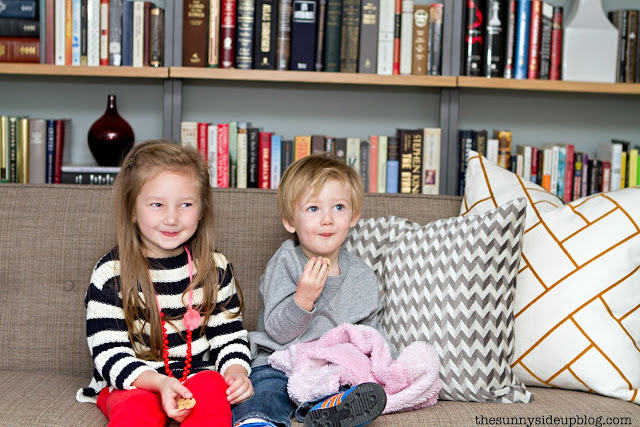 I know. They. Are. Adorable. Claire is my girls' partner in crime and sweet little Jonah doesn't go anywhere without his pink blanket. Love that.
(btw – this is my sister's house in the background. She and her husband have totally renovated their home over the past few years and it is so modern and sleek and cool. I need to get out to visit again so I can take some more pics! And so I can love all over these two.)
Anyway – back to the adorable baby garland!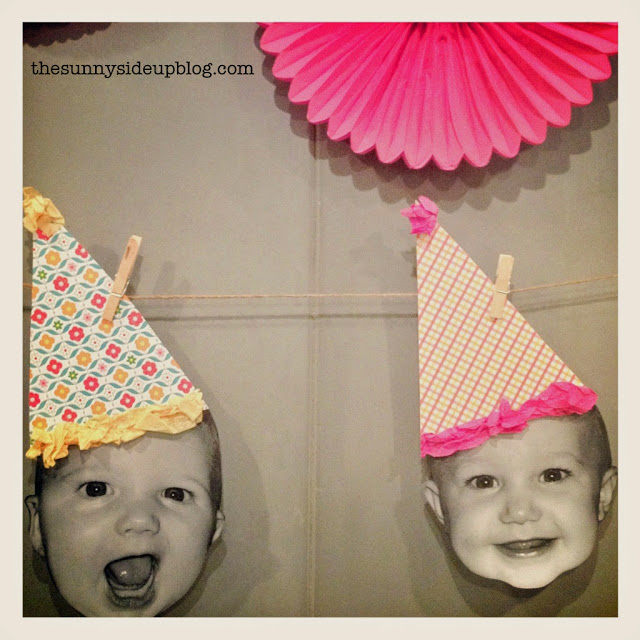 Cut some party hats out of cute scrapbook paper and hang the pics on a string with clothespins. So simple and easy and fun. If you are hosting a baby shower with a room full of moms another idea is to have each mom send in a baby picture to hang up before the party. Then everyone can guess which baby belongs to each mom. :)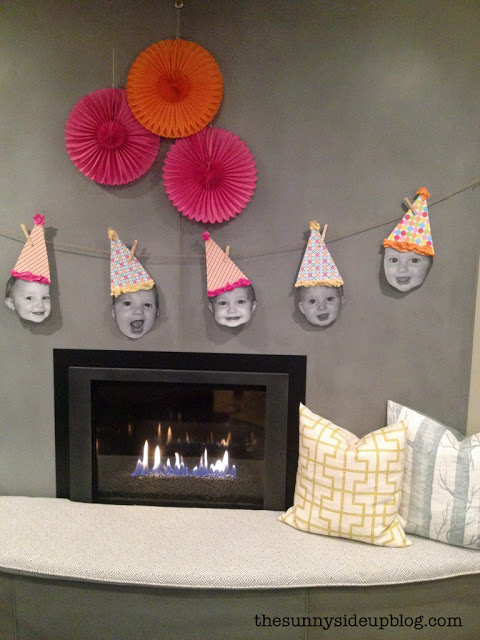 And since we're on the topic of my sister and babies, here is one of my favorite pics of the two of us –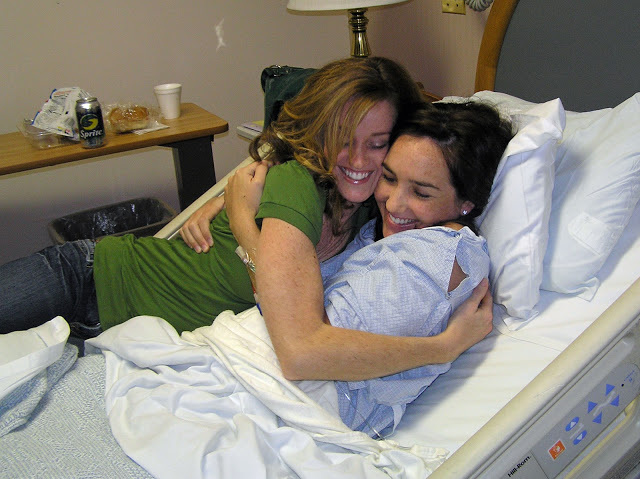 My mom snapped this soon after Car delivered her first baby. Happy times.
Sisters and babies and fun party ideas. Good topics indeed.
:)
Have a great Thursday!
xoxo, Erin