My mom went home today. I'm officially depressed. Walking around in a dazed state. What? You mean I have to fold those clothes alone? Huh? It's all on me to feed Kole dinner and then clean his leftovers up off the floor? You mean I can't just head out the door to get a pedicure right now? Let's hope the pedicure I got last week lasts a really long time. Like until mom comes to visit again.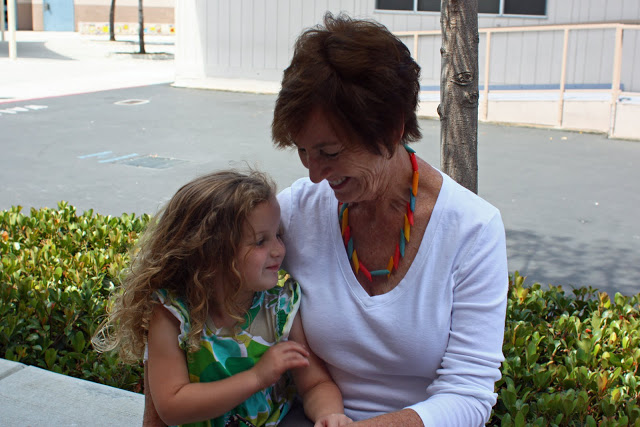 I'm not the only depressed one around here. Today the whole family has been in a bit of a funk. My mom took such good care of my kiddos.
And wore Addison's homemade macaroni necklace proudly. :) We miss you already grandma!
I have another reason to be depressed. One of my best friends moved. Remember Shari? No longer just down the street. :( I know we'll still talk often (and text daily), but still, it isn't the same and I'm so bummed she's gone. She texted me when she got to her new home (small town in a different state) and told me that she made it safe and sound and that she is afraid she will be wearing a denim jump suit by next week. HA! I told her "don't you dare! You strut your southern California stuff!" Shari – I'm totally crossing my fingers that you will miss all the botox around here and come running back! ;)
Sooooo….since I have two VERY valid reasons to be depressed I decided that some retail therapy was in order. I went a little crazy in Anthropologie last week. If (more like when) Kenny sees the bill and is ready to blow, I'm totally blaming Shari. If that doesn't work, I'll blame my mom. And if (more like when) that doesn't work, I'm blaming the smell of that store. It is intoxicating and beckons me to enter and spend.
Aside from the beginnings of my new Fall wardrobe, I also bought the cutest dishes and I couldn't wait to share them with all of you!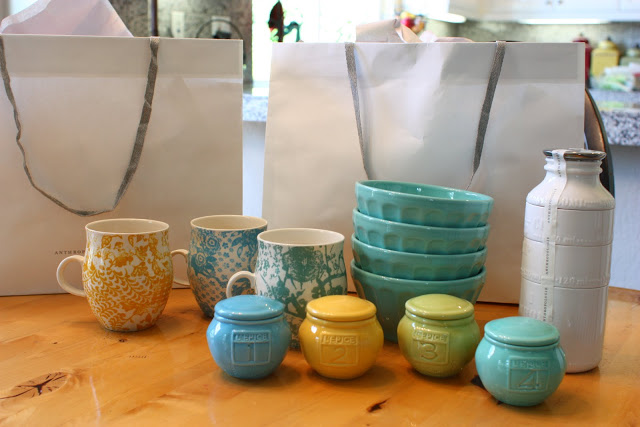 Aren't they adorable? These are the colors I'm re-doing my kitchen decor in and these little beauties are going to be so perfect for my next decorating project!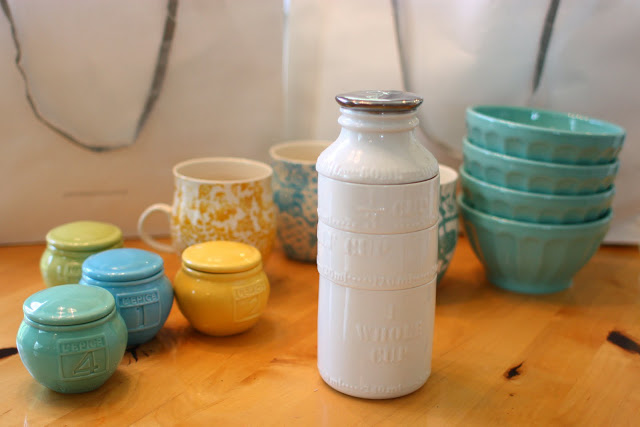 I especially love these colorful milk bottle measuring cups!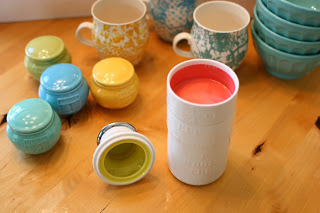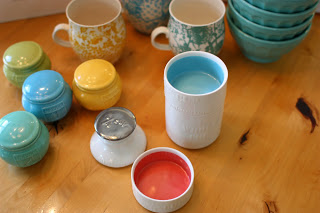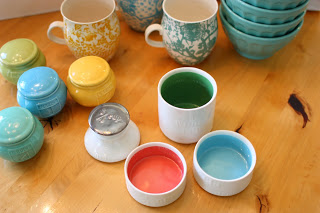 Aren't they darling!? Makes me want to measure something. I can't wait to get started on my kitchen this week. Hoping it will cheer me up. And if it doesn't, I can always find my way back to Anthropologie.
(kidding kenny – only kidding…. take a breath…deep breaths….)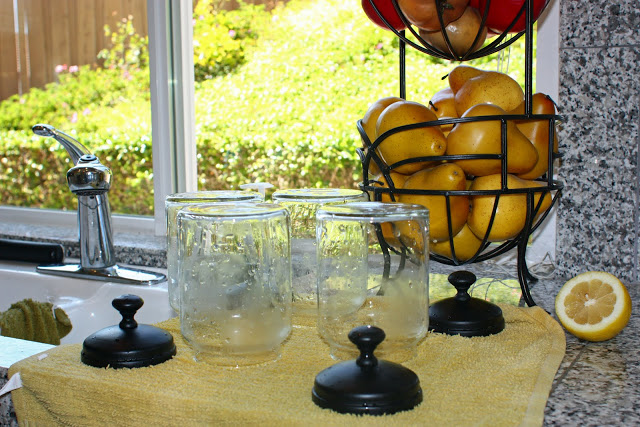 I'm signing off. Time to go over tomorrows to-do's. It's going to be a busy week. And it's going to start with getting this house in order. No easy feat since it looks like a bomb went off tonight. In every. single. room. Even though it was spotless this morning. How does that happen?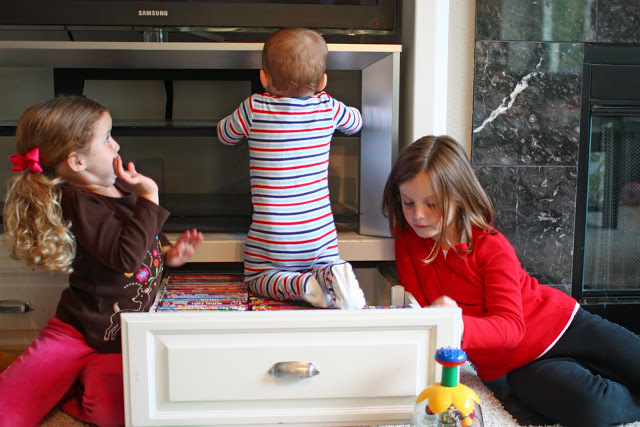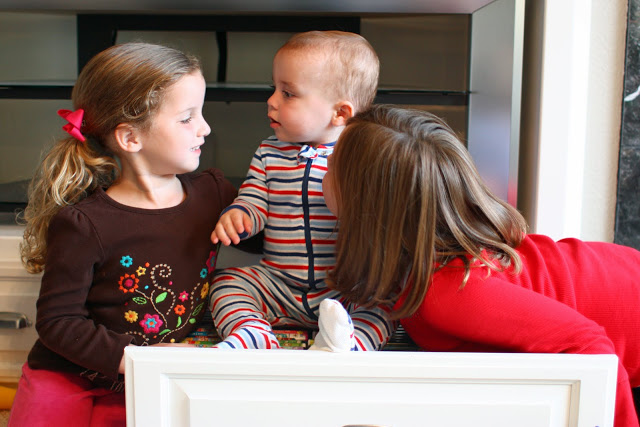 I think I have an idea…. :)
xoxo, Erin