I've been a bit emotional today. Today is October 10th — exactly six months since my post pregnancy scare. I think about that on the 10th of every month. How it has been one month, two months, now six months since it happened. It's strange. Now that I'm totally feeling like myself healthwise and life is pretty normal again, in some ways it feels like it didn't even happen. But it did happen, and in other ways I'm different. I think one of the main things that whole experience taught me was how much I love the mundane, sometimes boring, every day aspects of my life. While I was recovering and my husband, mom, and sister were basically being me for a spell I can't even tell you how hard that was. How much I longed to be in my normal routine. I wanted to bathe my girls and wash their hair, to clean up their toys, to drive Addison to pre-school and sit with her during singing time, to do laundry, to run errands, to sweep the kitchen floor, to cuddle my new baby and tuck all of my kids in bed. Those are the things I missed. I missed feeling needed. I missed feeling productive. I missed feeling like a mom and a wife.
I think about that a lot day to day while I'm cleaning and taking care of my kids. How grateful I am to be doing the little things that I used to take for granted or even complain about. How grateful I am to be here. It helps me to be more patient with my kids. It's hard to be upset over the little things — kids fighting, messes, household chores when you know how close you came to not being around to stop your kids from fighting, and clean up their messes and do all of the household chores.
I'm also emotional today because this weekend a close friend of mine suddenly lost her dad due to a heart attack. That makes three of mine and Kenny's close friends who have lost a parent this year. And we just feel way too young to have friends losing their parents. My heart aches for my friends and their families and everything they are going through. Life really is so short and you never know what's going to happen. And we hear that ALL the time. But it's so true. And I'm thankful for what I went through six months ago because now I start each day with so much gratitude. I'm so grateful for my life. I'm so grateful for my Heavenly Father whose love I feel every day. I'm so grateful for my health and the health of my family. Those are the things that matter.
Ok. I'm really rambling, aren't I?! Sorry about that. This blog is such a journal for me and sometimes I get carried away writing whatever is currently in my head and I forget that people are actually reading this. Maybe by now you've all stopped reading and are clicking on other blogs that are much more fun for a Monday morning. Except my mom. I know my mom is still reading because moms love their kids unconditionally. Even when they ramble. Hi mom. :)
On a lighter note…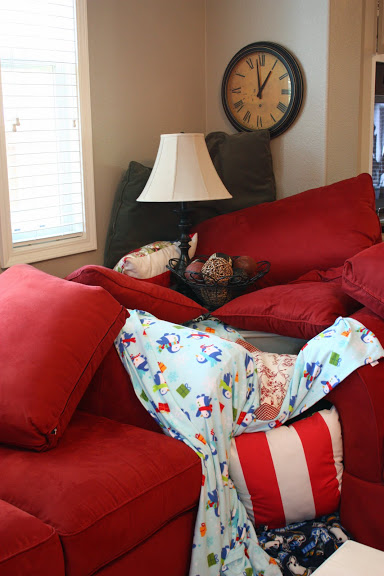 The girls had a great time this weekend turning my living room upside down to create their "fort."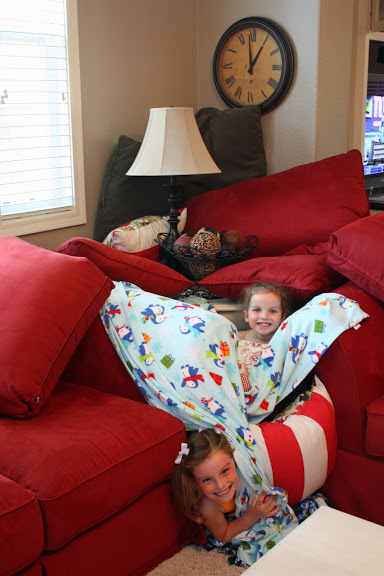 Somehow they managed to not only squeeze themselves into this mini fort, but to also fit an army of my little ponies, stuffed animals, and polly pockets. I didn't mind only because it kept them quite entertained all afternoon.
Saturday morning Kenny took the girls to Princesses on Ice. We go every time the princesses come to town because my princesses love it so much. Addison decided to be Snow White for the show and then had so much fun posing and modeling the dress that she also decided she wants to wear this dress up we've had for years for Halloween.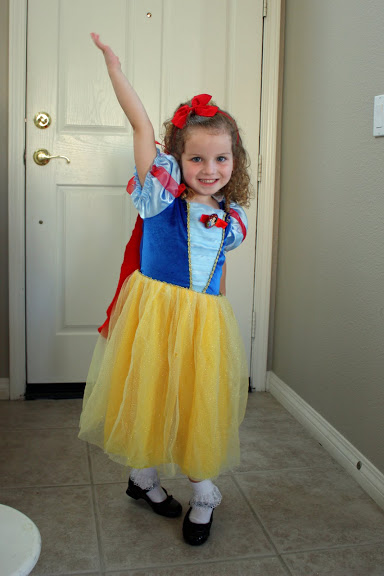 Makes life easy for mom! While they were gone, Kole and I did a little scrapbooking. He's wild about my latest supplies. I'll share his favorite layouts soon. :)
After the show Kenny and I hit the road and spent the rest of the day in minivan heaven and I think we've made a decision! We knew we wanted the 2011 Limited Toyota Sienna or the 2011 Touring Elite Honda. If you're going to do the minivan thing, you might as well go all out and do it right! Right!? Both vans were cute on the outside (for a minivan) – and both vans were amazing on the inside. These things are so tricked out! The seats all pull out making all kinds of formations, kids push a button and doors open, a mini cooler fridge in the front, a dual screen TV so you can play two movies at once to appease all children, the list goes on and on. I got in the Honda after the sales lady had told us about all of the new features they've added this year and was surprised I had to buckle my own seat belt! I see why so many of you are saying you love your minivans! They really think of every convenience for moms. I loved different things about both vans, but right now we're leaning towards the
Honda
only because it has the option to hold 8 passengers. The middle row has room for three where the Sienna middle row only holds two. I don't think we'll use all of the seats that often, but I like that we could fit all three kids in the middle row and lay down the back seats and have TONS of room if needed. What if I was shopping and saw a piece of furniture I loved and had to have? Or what if I wanted to take all three kids somewhere and let each of them bring a friend? I figure if it's time to bite the bullet and go big we might as well go
BIG
. Right!?
The new Honda Touring Elites are just coming out so we'll have to wait a few weeks for the color we want, but it feels good to have the decision made. Thanks so much for all of your encouraging comments last Friday! You made me much more excited about our little adventure and helped me to foucs on the very positive side of the minivan! :)
Now I'm rambling again.
Have a great Monday everyone!
xoxo, Erin