So lately at our house we've had a little problem. A problem involving bedtime.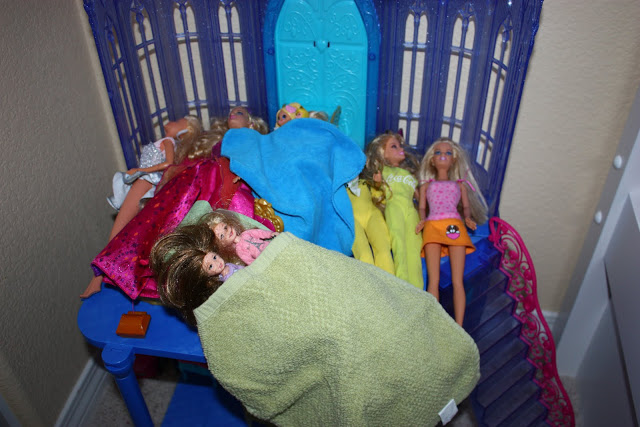 It has always been part of the girls' bedtime routine to first tuck in their "friends."
And then choose a few friends to join them in bed.
(Ellie sleeping at grandma's house)
Well. Ellie has taken choosing a FEW friends to a whole new level.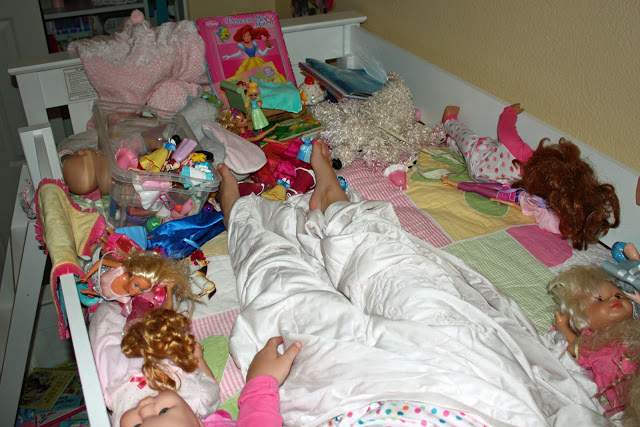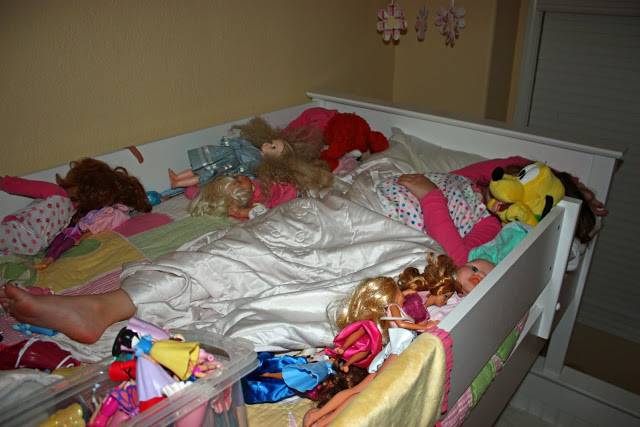 Are you kidding me!!?? Where is my daughter? We clean this bed off every few nights and I enforce my super strict rule — only FIVE "friends" allowed in bed! This time I mean it!!! But then the next night I hear "please just ONE more if I promise to go right to sleep?" or "but baby Minnie can't sleep without baby Dumbo!" and five friends turns into six..and seven…and eight. And then the girls play on the bed the next day and eight friends turn into twenty. And then it's the bedtime routine again. And Kenny and I are exhausted from a long day. And Ellie knows this. And she uses this little fact to finagle more toys. And then some more toys. And then even more toys until we reach the point of no return as seen in the pictures above.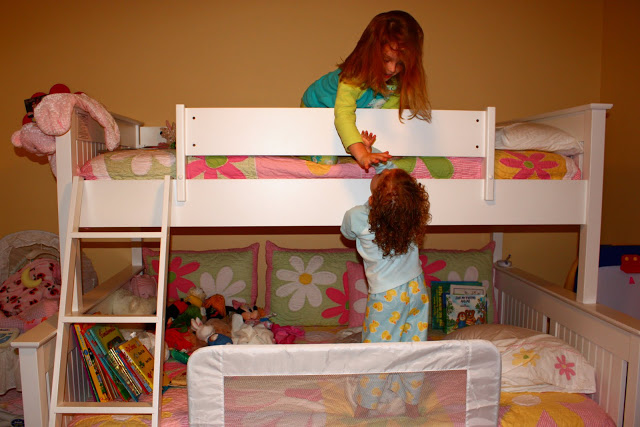 We've also been having issues with the girls doing a little too much talking…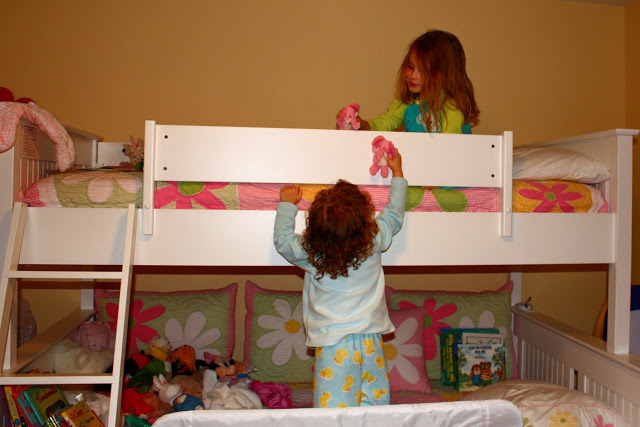 and a little too much playing. Talking and playing instead of doing what they should be doing — sleeping.
(pictures above from

a favorite post of mine

)
xoxo, Erin