My day started at 5:30 a.m. when my girls woke me up. They didn't feel well the day before so they went to bed super early…which always results in a super early wake up time. I rolled out of bed and turned the TV on for them. We have a no TV in the morning during the week rule, but a 5:30 wake up time immediately banishes all pre-made rules. Then I got back in bed. I laid there thinking about how completely awake I felt and how I should just get up and start the day. So many things I could do! Get on the treadmill and have my workout done early, get a jump start on laundry/housework, read something uplifting to start my day off on the right track, edit pictures and do a little blogging, finish the scrapbook layout I started yesterday….so many options.
Ended up going with option D – none of the above. It was a cold morning and the covers were so comfy and warm. I laid in bed awake thinking of all I should be doing for one hour until my alarm told me it was time to get out of bed – for real. (alarm being my baby boy "talking" from his crib – I have to say that a happy talking baby is my all time favorite alarm) Got Kole fed and Ellie ready for school —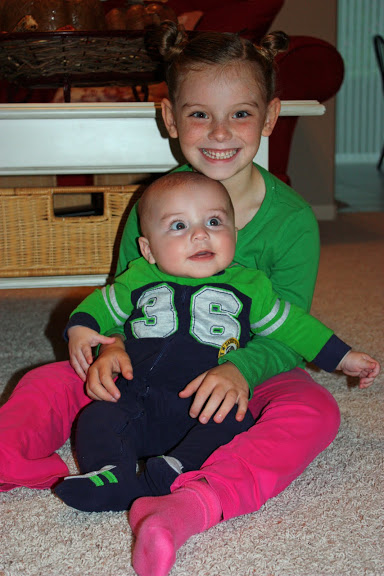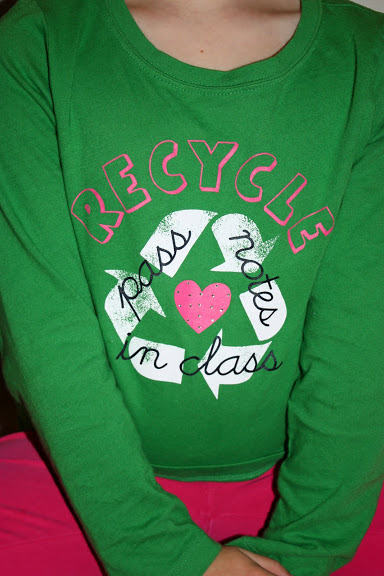 She wore one of my favorites – her "Recycle" shirt.
Got Ellie and Kenny out the door and then I made this mess –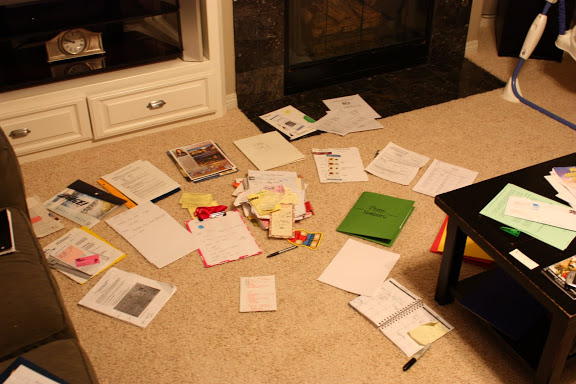 I am working on my "Mind Organization for Moms." It's the organization system we learned about at the Power of Moms Retreat. I'm taking everything I learned and tweaking it a bit to fit my needs. Very cool. I'm excited to share it when I'm done! But all this paper organizing takes time and I ran out of time before I could finish today so for now my living room is covered in piles of paper.
Went upstairs to get ready and smiled at my closet. I moved all of my extra decor in there that is too big for shelves/trunks when I decorated for fall. Now my closet is a happy overly decorated space!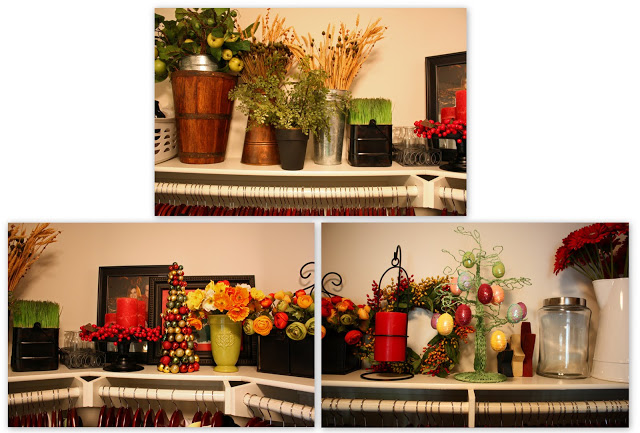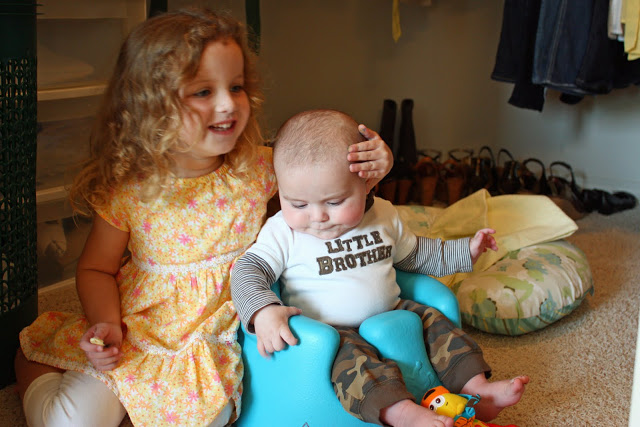 Ad played with
Kole
while I got ready, changed her outfit three times until she felt ready, and we were off!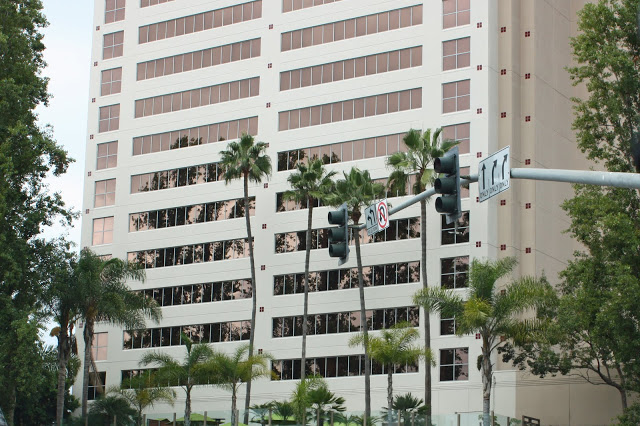 (random building on our way into town – I just love seeing Palm Tree reflections in all of the office buildings around here)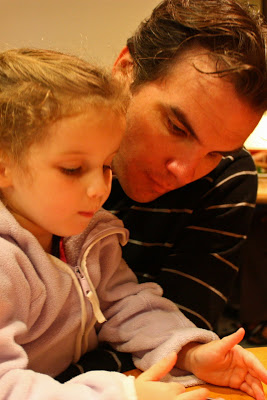 Addison,
Kole
and I met Kenny for lunch. Such a treat! He is usually way too busy
schmoozing
clients at fancy
restaurants
during lunch while the kids and I dine on mac-n-cheese and turkey. It was a cool, cloudy day and I ordered chili. Not much fancier than turkey, but it tasted so good because of the weather. I was wearing my favorite green turtleneck (short sleeved turtleneck – this is San Diego) and the whole scene felt so
fallish
.
Ran a few errands with the kids, picked up Ellie at school, and then went to the church we attend to put up the Activity board I'm now in charge of.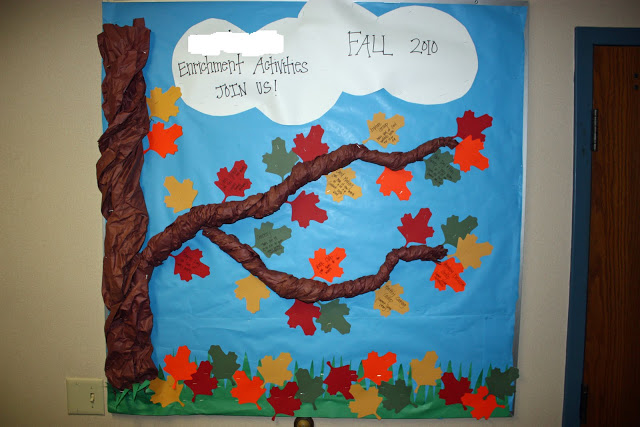 I have to say that this board looked a lot better when I envisioned it in my head. The tree is looking a little weird to me. What's up with the top of it? Dead stump? The thing is, I can't even begin to tell you what a joke it was trying to get this thing thrown up with my kids all in tow.
Kole
was nap deprived and getting fussy, Addison needed help in the potty clear down the hall, Ellie was trying to "help" me a little too much. My 'perfectionist side' would have wanted to come back later to fix the tree but it was quickly ruled out by my 'new mother of three side' who shrugged and thought
at least it's one thing I can check off my to-do list!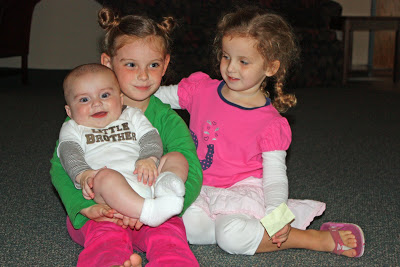 My helpers
Came home and hung the cloud Addie made while I was making my clouds. Changed the girls into gymnastic clothes, fed them a quick snack, and drove them to Kenny's office. He took them to their first gymnastics class at a new location. I headed home with Kole. Yea. Love being home.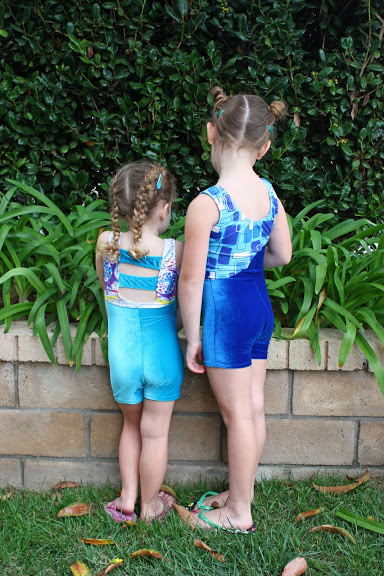 (Waiting to head to class — they were so excited)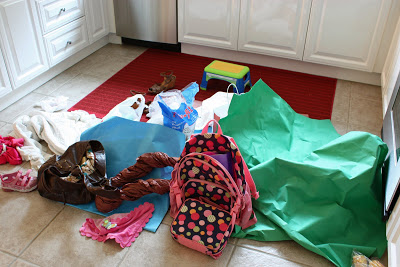 I unloaded the car and then cleaned the mess from unloading the car. Then I turned on Oprah while I cleaned the kitchen. Martha Stewart was on and it was a fun one. She showed lots of her
scrapbooking
supplies and I decided I immediately need to go buy her circle cutter. How have I lived this long without it?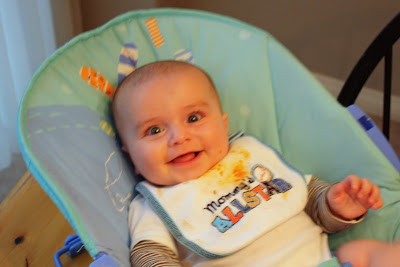 Fed
Kole
Sweet Potatoes for the first time and he loved them! Needless to say, a bath quickly followed.This picture made me laugh. It's blurry because he is in his bouncer and man does he ever get that thing bouncing!
The girls came home and were so excited about their first gymnastic class. I asked them what they learned and Addison said, "all about a Halloween party and we got stamps!" Good to know our money is being well spent. :)
Got the kids in bed. Watched a show with Kenny who is now snoring on the couch while I stay up way too late blogging. In fact it's so late that it's almost tomorrow instead of today.
Today was a good day.
xoxo, Erin