We blessed Kole in church this last Sunday. Kenny gave him a beautiful blessing. He mentioned Kole having a long, happy, healthy life. He didn't mention what he really wanted to include – that Kole would someday become a starting linebacker for the San Diego Chargers. Needless to say, I was happy with the blessing.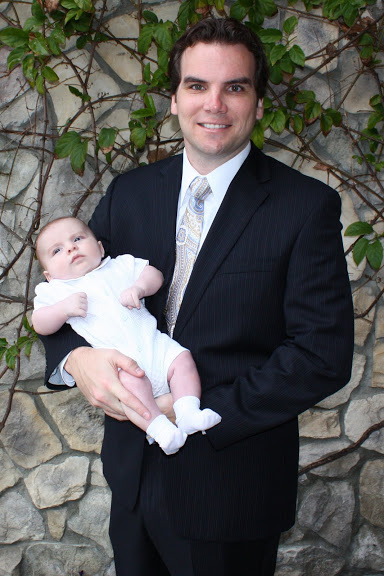 Blessing Kole on Father's Day made it extra special for our family. I was so proud of my two boys.
Glad my mom was there for our special day. Also glad she was there to help us all get out the door and to our early morning church on time. It takes an army these days!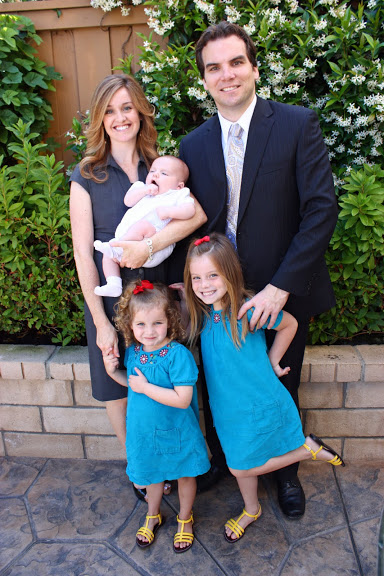 We snapped a few pictures before church but we were in such a rush that I didn't know if any would turn out so I tried to get everyone together again right after church. Sadly, the picture above is the best of that bunch. I like to call this one "my daughter – the Egyptian." Pictures never happen for us after church. Kids are too squirly from sitting still for so long and we are all too anxious to get out of our dress-up clothes and back into our pajamas. Kole felt the same and was ready for a nap so I didn't even get one picture of just him in his little blessing outfit. I'll have to put him in it another time and snap a few.
Our biggest blessing is having this little guy in our lives. We are so grateful for him. He made our family complete and we couldn't love him more.
xoxo, Erin