I don't want to do laundry.
I don't want to clean or organize.
I don't want to entertain the girls.
I don't want to run errands.
I don't want to do homework with Ellie.
I don't want to give the girls baths or do their hair.
I don't want to fix meals and snacks.
Lucky for me my mom is still in town and is taking care of all of the above. So I can do exactly what I want to do.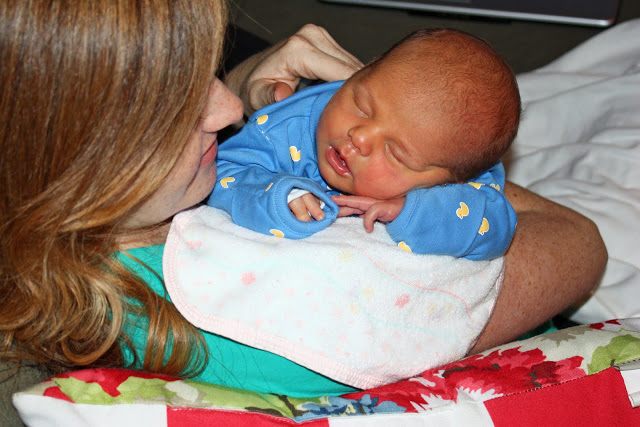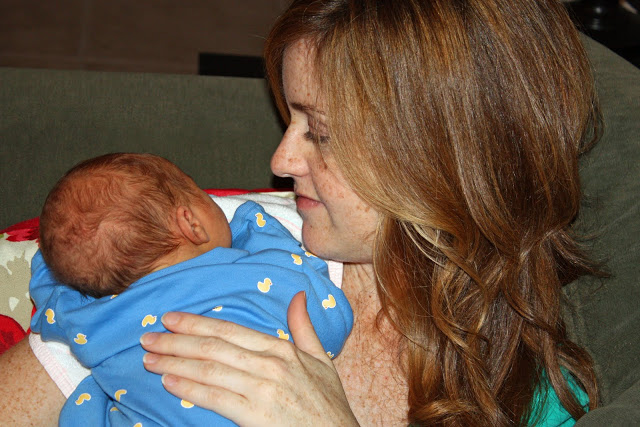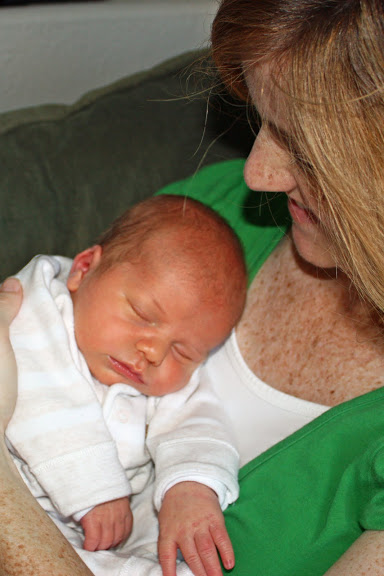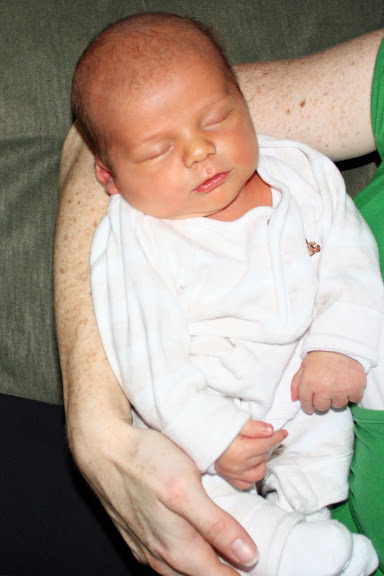 Which is to hold and love this little guy.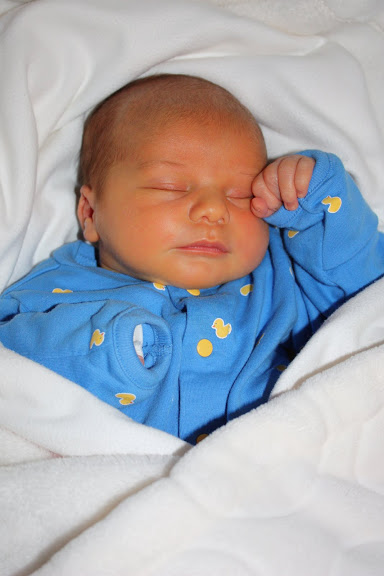 I adore him when he's asleep.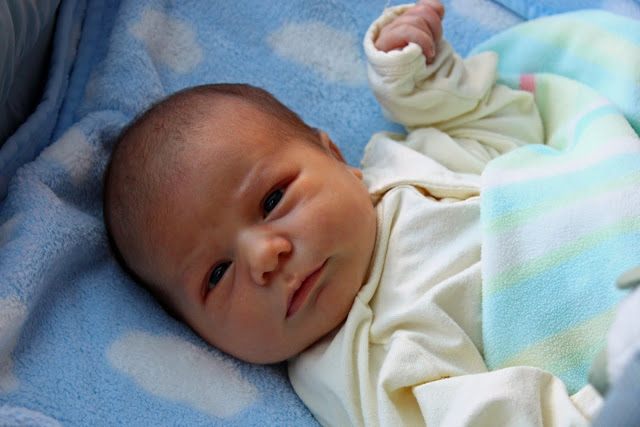 and when he's awake.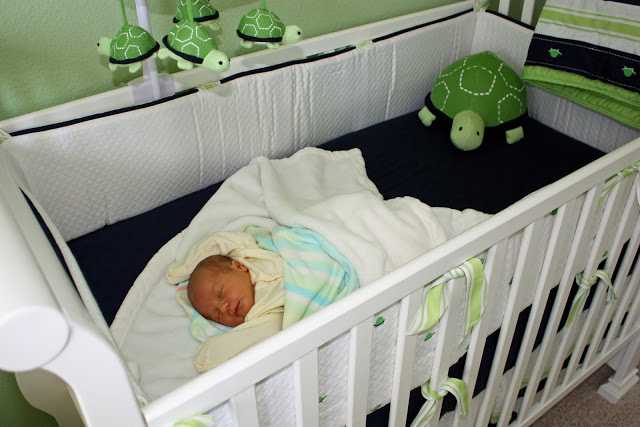 Kole loves his turtle crib. I always start with my newborns sleeping in a bassinet next to my bed and it always lasts about two days before I move them into the nursery. I can't sleep with them next to me because they make so many little newborn noises that keep me awake all night long. The nursery is right next to my room so I can only hear him when he's hungry. Kole doesn't even really cry when he's ready to eat. He just kind of squawks. I know he's only a week old, so maybe it's too early to say, but so far he is the BEST baby. He hasn't been fussy at all. He'll have a little awake time and then if I set him in his crib he puts himself right to sleep. He's a great eater and at night eats every couple of hours and then goes right back to sleep. My girls did not make things this easy for me when they were just days old. So far he has been a little dream.
I'm actually not surprised that he is such a good baby. Kole and I made a deal during pregnancy.
I promised him that if he would be a healthy, good natured, easy baby (my easiest yet!) that I would spoil him rotten for the rest of his life.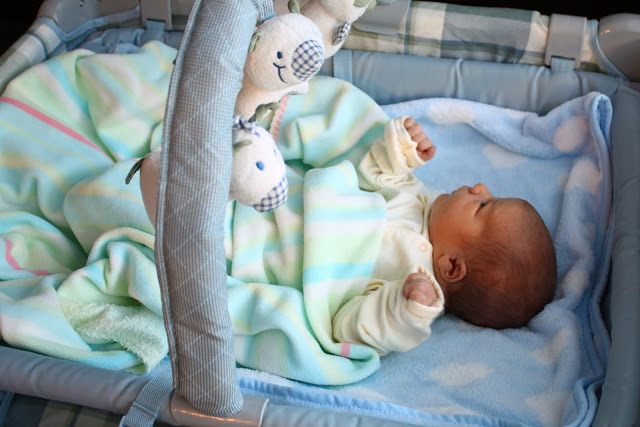 So far we're each holding up our end of the deal famously.
xoxo, Erin