One more quick post before I head to the hospital! This has been such a fun weekend and I am so excited for tomorrow! Here are some pics from the last week. I finally finished my "to organize before baby" list. My mom just asked why I'm posting pictures of my organized drawers right now. Well I'll tell you. They make me happy. Organizing them made me happy and seeing the finished product makes me happy. And I LOVE to see pictures of the way people organize on their blogs. My mom thinks I'm weird. Am I weird? Does anyone else get just giddy over this stuff? Well, regardless, here are some pics for the maybe two readers like me who like to see a little organization. :)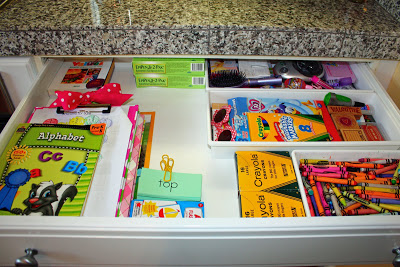 Girls' homework drawer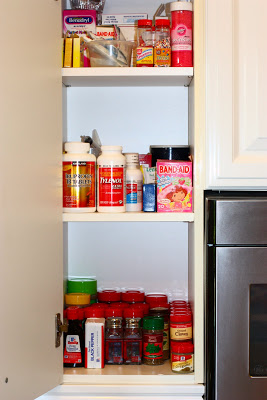 Spice cupboard (see Shari…I do have one. I have a feeling this cupboard will stay organized for a very long time…)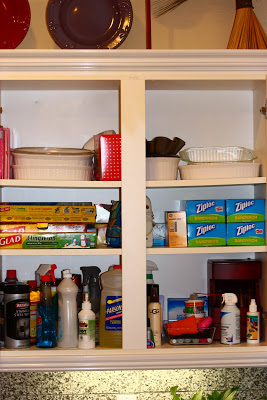 Miscellaneous cupboard. Cleaning supplies up high away from little hands.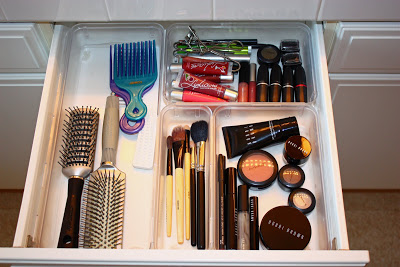 On to my bathroom drawers! (Note to self: stop buying lip gloss)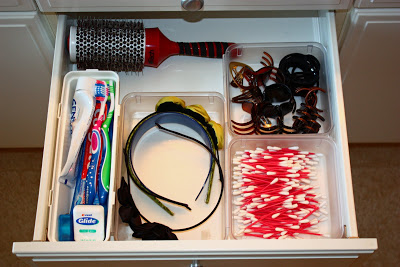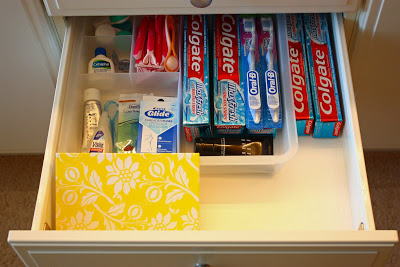 I always keep a notebook in this drawer and I can't tell you how much I use it! When I'm upstairs and the girls say something funny I don't want to forget, when someone calls and I need to take a message, when I'm laying in bed at night and remember things I need to do the next day… it's a handy place to have it.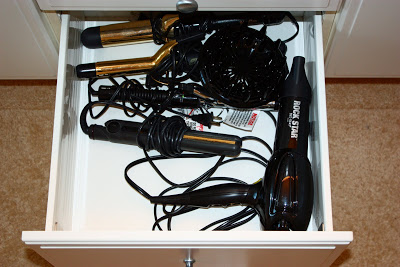 These drawers will all have to be re-done once Kole is on the move, but thankfully I've got awhile until then. :)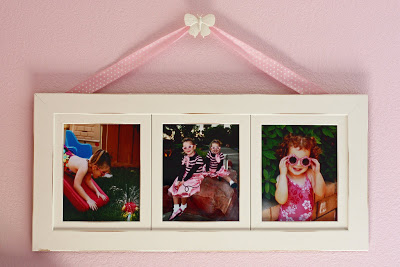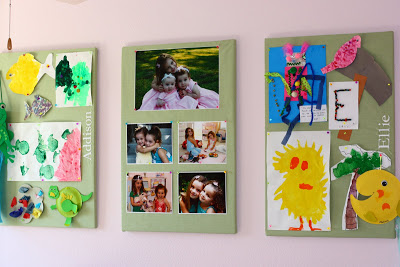 I switched out some pictures and artwork in the playroom and that finished my list!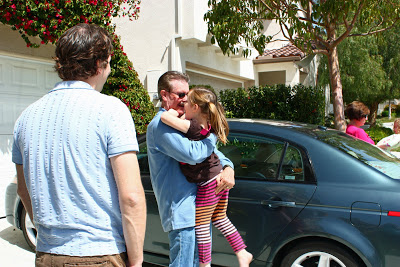 Work was done just in time for the weekend. Saturday my parents arrived. YEA! Reinforcement is here! My girls were beyond excited to see grandma and grandpa.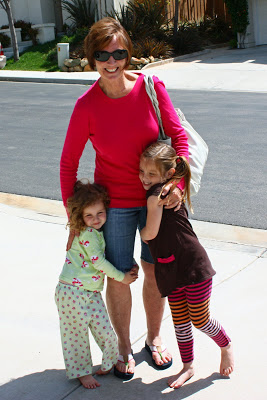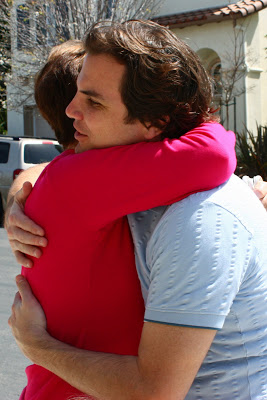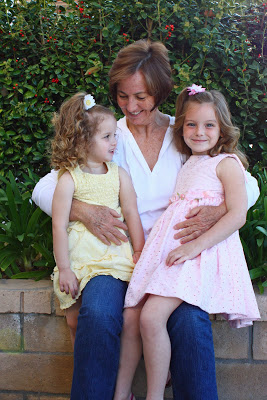 It's always such a nice break for me when my parents are in town. The other night Kenny was putting Addison to bed, my mom was reading with Ellie, my dad was cleaning up dinner, and I was chillin' with my feet up. Not bad. Not bad at all.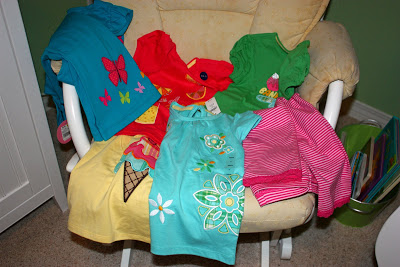 Today my mom and I went shopping and bought a few things for the girls.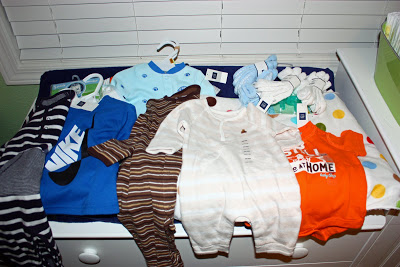 And a few more things for little Kole. Finally getting into the boy groove! Then we got pedicures and came home and I took a nap while my mom bathed the girls and fed them dinner. I could really get used to this whole pamper the pregnant lady thing.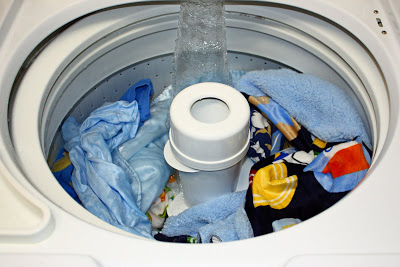 Next we set up all of the baby gear and I did some laundry. Look at all of that blue! Something I'm not used to seeing in my washer. I packed for the hospital while my parents and Kenny put the girls to bed. Now we're all hanging out watching
New Moon
(per my request of course). It's been a great way to spend my last day before baby arrives. With my girls I was so nervous the night before, but this time around I'm just excited! Can't wait for tomorrow. Thank you so much for all of your sweet comments and well wishes on my last post. I was extremely touched by all of your support. I'm heading to the hospital tomorrow feeling very loved.
Off to get my Edward fix before the big day. Next post will be pics of Kole (not more organized drawers). :)
xoxo, Erin