Last Saturday morning the girls were playing so nicely together upstairs that I didn't want to call them downstairs to the table for breakfast. I just didn't want to interrupt the flow. Nothing like a calm, drama free morning. Plus I was too lazy to make much for breakfast.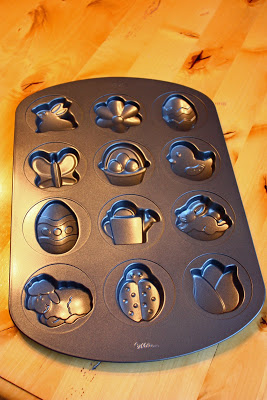 So instead, I pulled out this Easter tin I bought for sugar cookies…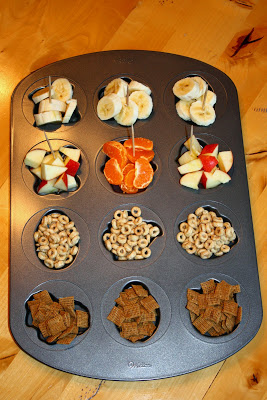 and filled it with "breakfast." My girls love to have blanket picnics so they were delighted to be eating breakfast upstairs for a change. Saturday's should be less structured, right?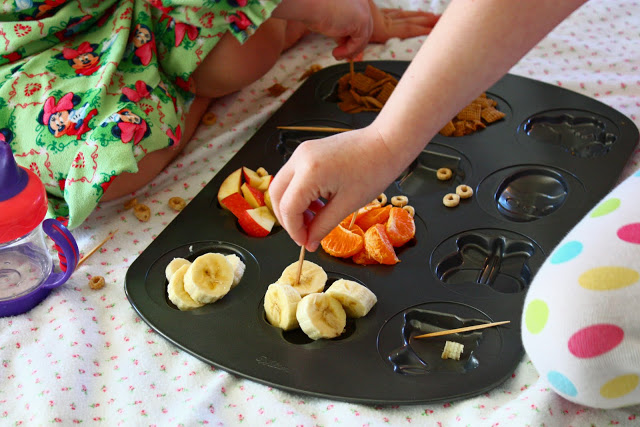 The Easter tin was especially fun because they loved guessing what each Easter picture was under the food. And don't forget the toothpicks. What is it with kids and toothpicks? If I give my kids a tooth pick, food is suddenly MUCH more interesting. A little trick I use to get them to try all kinds of stuff they wouldn't normally eat.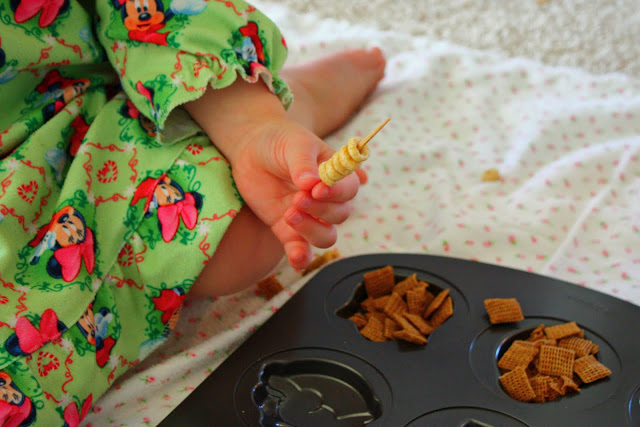 See. Gotta have the toothpicks.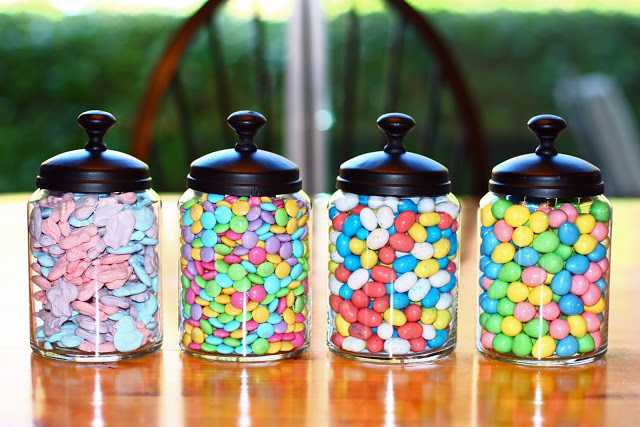 Speaking of Easter and food, my little candy arrangement is long gone. I was tempted to buy more candy, but thought better of it.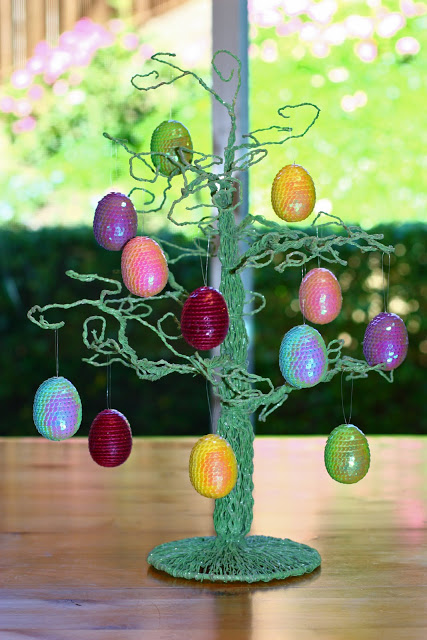 so instead I bought this festive little Easter tree. I'm loving the sequined sparkly eggs! Can't wait for Easter this year. Since it's right around the time I'll be bringing home a new little chick. :)
Here's wishing everyone my favorite kind of weekend. One that's lazy and drama free!
xoxo, Erin