Just wanted to share the beginning of Addison's book. I decided to start her book in May of 2009 because I wanted to include her third birthday party. We celebrated it during our family trip to Cancun which made it an extra fun celebration. :) I wanted to include some 5×7's so I decided to do a few traditional layouts to include in her Project Life book.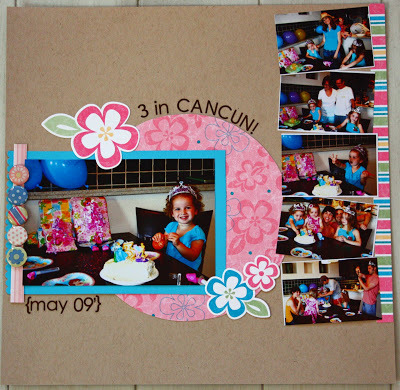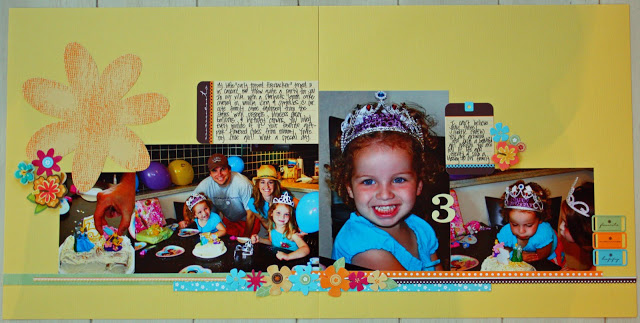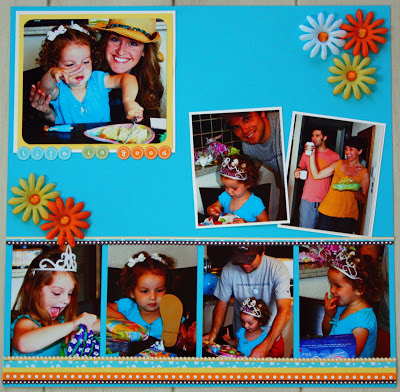 Those are the birthday layouts. Here is her album so far…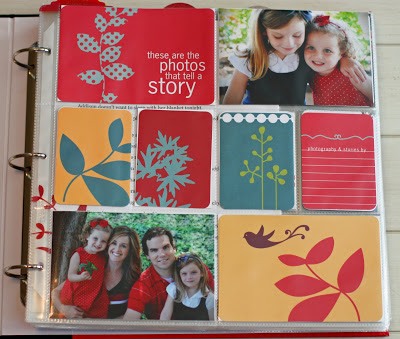 Her cover page is the same as
Ellie's
.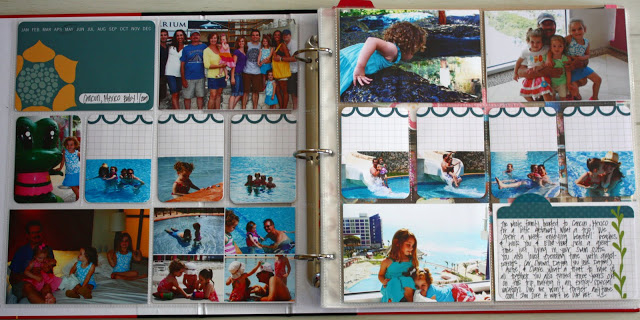 I had so many Cancun pictures, but didn't want the trip to be ten pages in her album so I developed a lot of collages (I used Picasa to make them) and just cut them up and adhered the small pictures to the journaling cards. I rounded the corners to keep the look of the vertical pictures the same.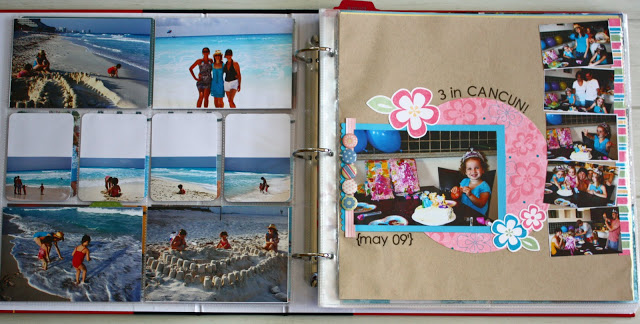 Here are the scrapbooked layouts integrated into the album. I know I've said it before, but this is my favorite thing about these albums. I can add any additional memorabilia and it all works. If I have time and am in the mood to scrapbook something, I can just add the layout to the album and then go back to just inserting pictures. Perfect solution for busy scrapbookers!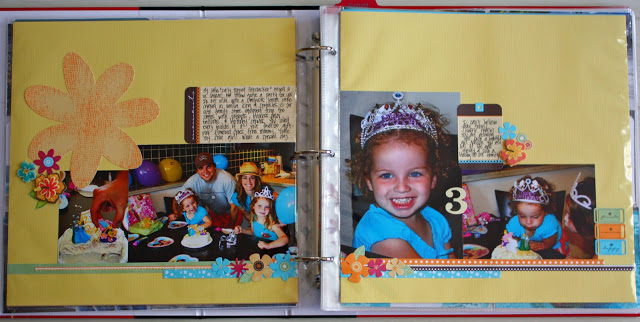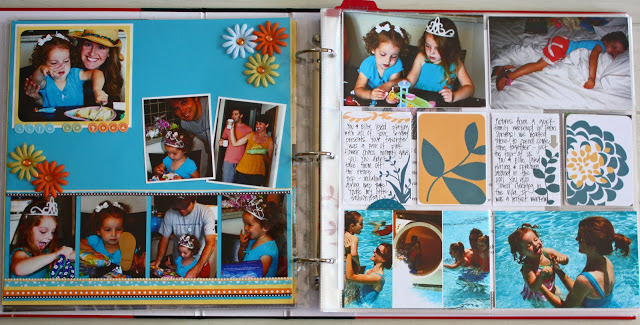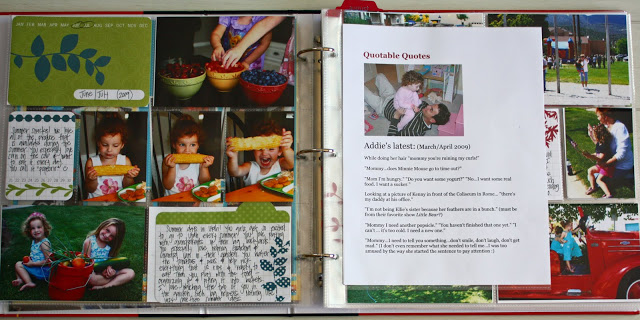 Fun to add some of Addison's quotes. (Once again – just printed from my blog)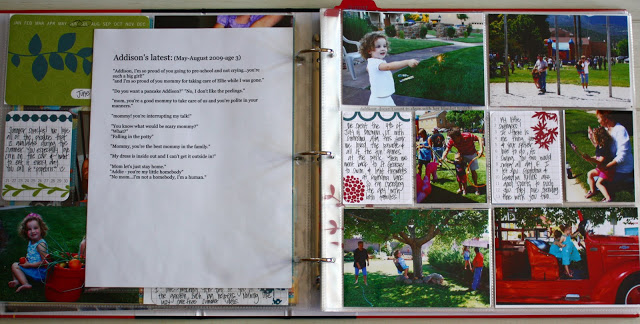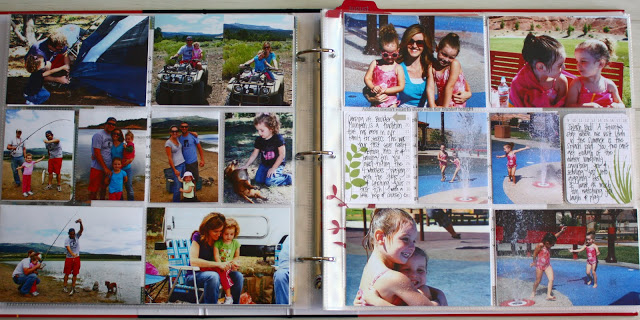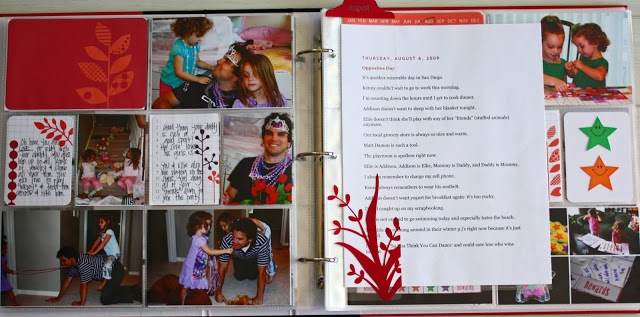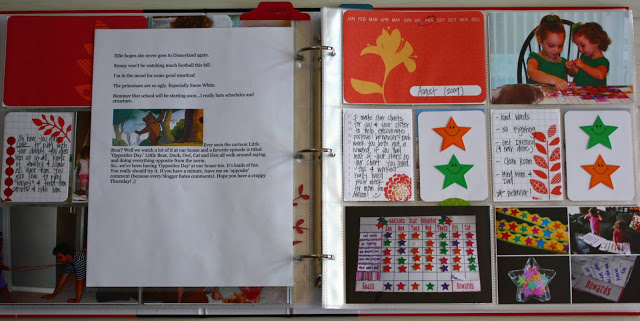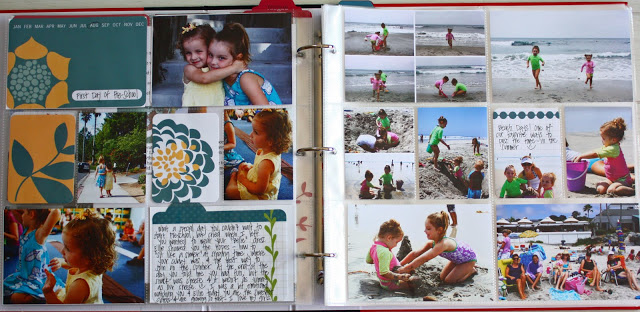 And that's where I'm at so far! Only caught up through August. I have two weeks until the baby comes and six and a half months of her album to do. Hmmmm. We'll see if that happens. You should see Kole's nursery/my scrapbook room. The room is full of baby stuff that needs to be put away, half way decorated, with scrapbook supplies all over the place. Looks like a total bomb went off. When I'm not in the room messing things up even more, I just close the door because the sight of it is a bit overwhelming right now. Crossing my fingers for some extra energy to come my way. Real quick! :)
**Update – You can see how I document "school days" here.
xoxo, Erin