So have you all seen the new Barbie in A Mermaid Tale movie? No! Really? It's been out for like 5 days now. ;) It's of course all the rage at our house. My girls got all the mermaid dolls for Christmas this year so they have been patiently waiting for this movie to come out since December. We bought the movie last weekend and since then they have been busy watching the movie, acting out the movie, begging for baths to play with the mermaids in the water, pretending to surf on my furniture, begging to go to the beach, and drawing pictures of the surfer/mermaids.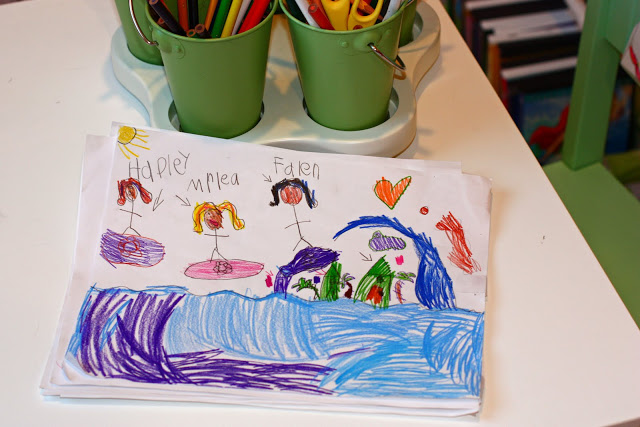 Gotta love a good Barbie movie. I know we all do. :)
Speaking of tub toys I finally got around to organizing ours. I have a "to organize before baby" list I've been slowly working off of when I find a minute here and there.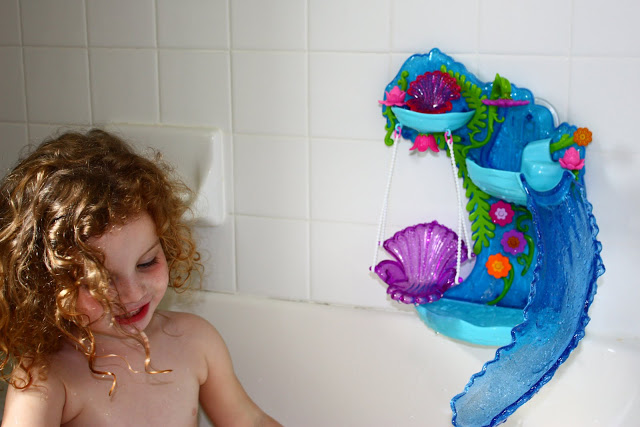 I found a minute the other day by throwing Addison in the tub to play while Ellie was at school. She happily splashed around in the water while I hauled to get their toys straightened.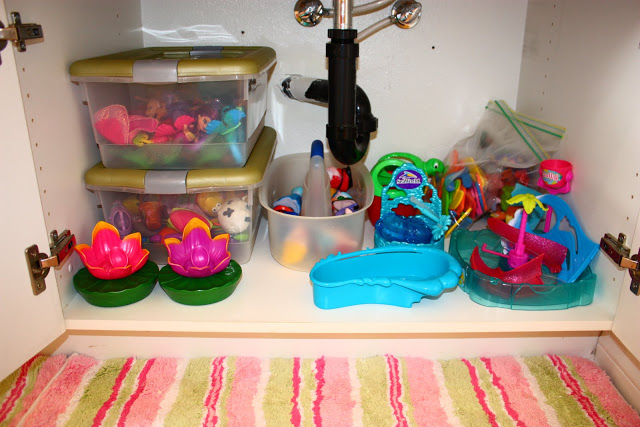 Ahhh. Much better. I should have taken a picture of the 'before' because this cupboard was a sad sight.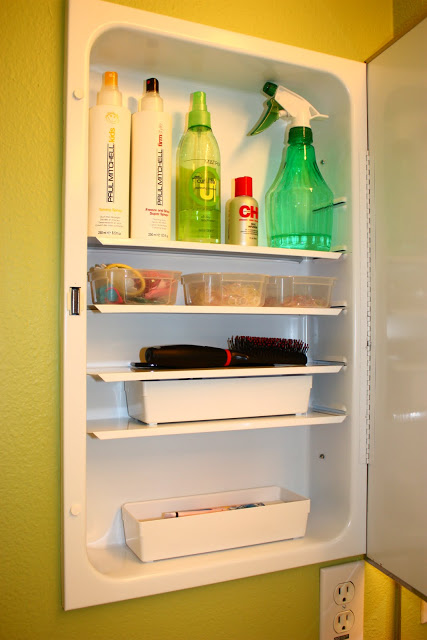 Cleaning their bathroom cupboards felt so good that I decided to tackle our closet – Kenny's side. My side stays pretty orderly. Kenny's needs to be re-organized…well…too often. Addison got out of the tub, but continued playing with the mermaids on dry land while I worked.
xoxo, Erin