Finally finished Kole's nursery. I had my last doctor appointment today and will be checking into the hospital next Tuesday, March 30th. Cuttin' things a little close. :) Here's the before:
and here's the after: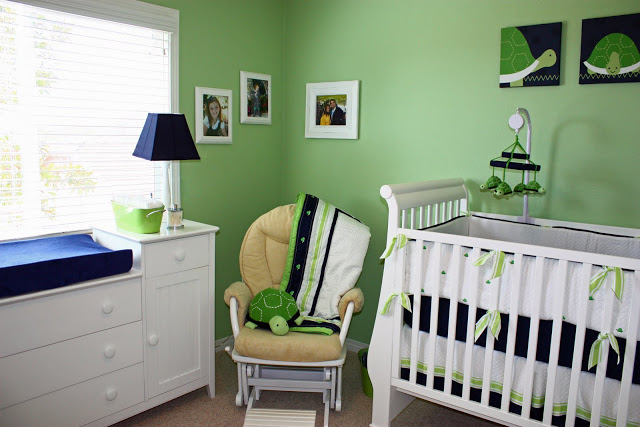 A bit more boyish. I ordered the turtle crib bedding from Baby Gap on-line. After
this post
when I asked for help finding bedding, my mom and several of my blog
commenter's
recommended Baby Gap. I didn't even know they sold crib bedding! Thanks again to everyone who gave me on-line sites to check out. It was so fun shopping for this.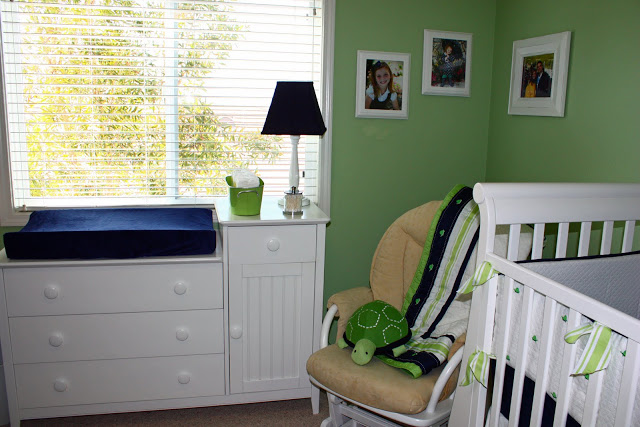 I kept the frames up and just put new pictures in them. I'm sure I'll replace them with pictures of
Kole
at some point. Time to turn my scrapbook table back into a changing table!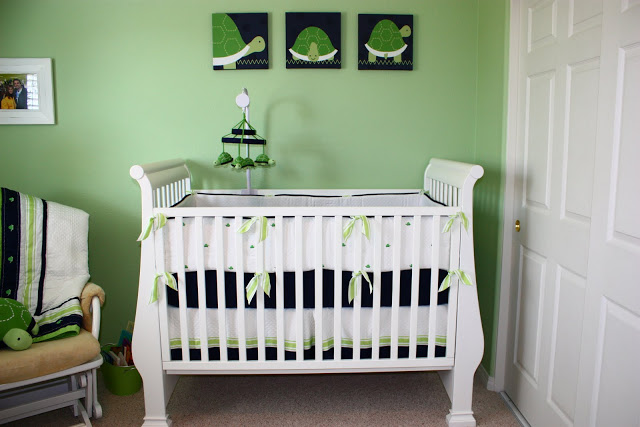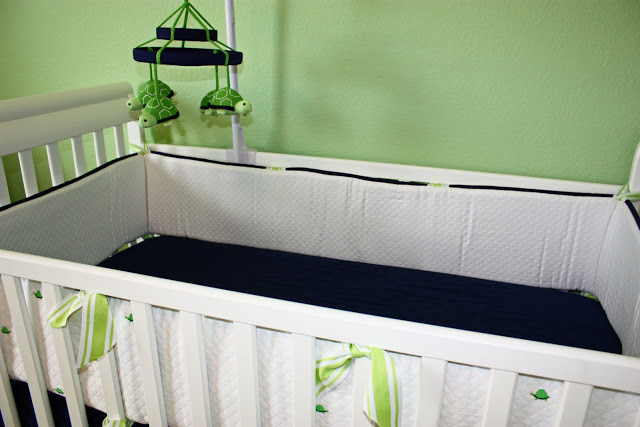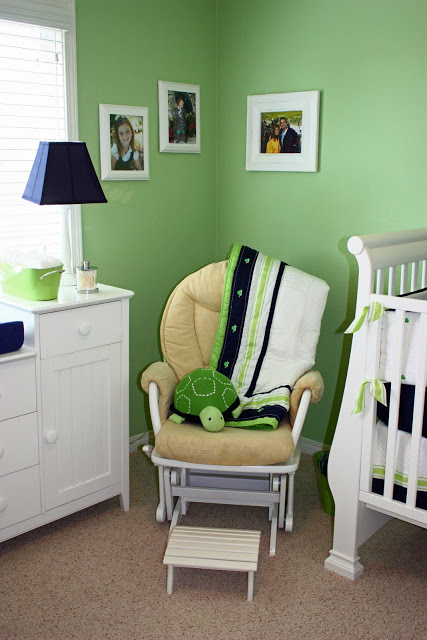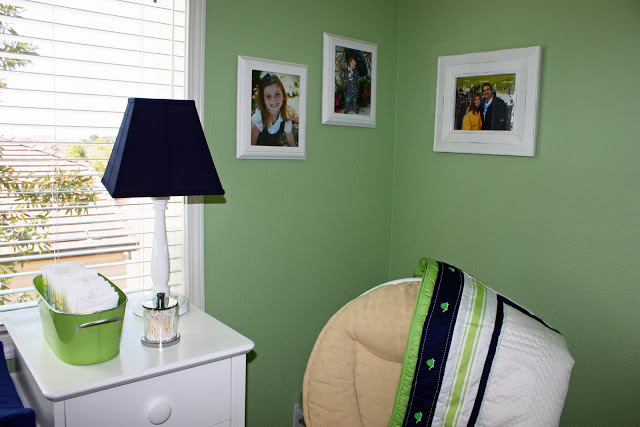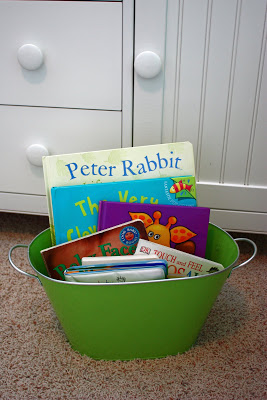 I found these cute little green bins to hold diapers and books.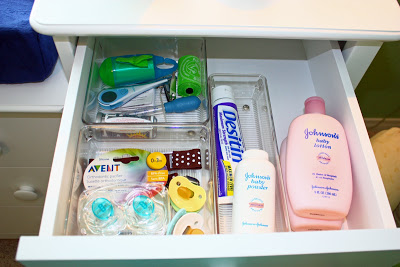 Bought all the baby supplies and organized the drawers. I'm finally feeling prepared!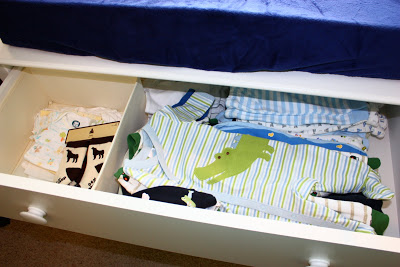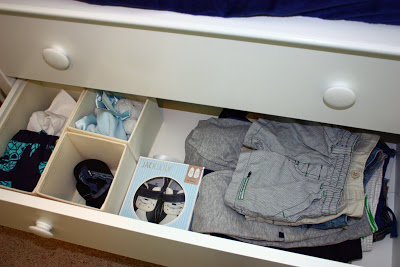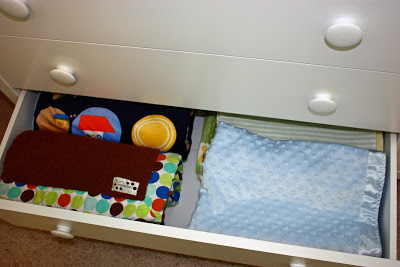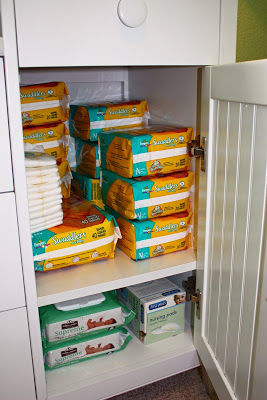 I can't get enough of these Newborn Pampers. They are so tiny and smell so good!
xoxo, Erin