I've always believed that my husband was a pretty smart guy.
-He was a straight A student who graduated from two colleges (Dixie and SUU) as the Valedictorian. Smart.
– He then went on to do great things at a highly ranked law school and is now an attorney at a top law firm. Smart.
– Kenny is great with finances. He's frugal, plans for the future, and has even found a way to successfully contain my spending. With him in charge I know we'll never stress about money and our family will always be taken care of. Smart.
– He always knows the right things to say. When I asked him to proof read one of my posts the other night I added, "It's a lame one" and he answered "None of your posts are lame." Smart. When I asked him last week if he was excited for me to be thinner again he answered "You've looked great pregnant." Once again – Smart.
– He gave me two pregnancy massages (one of which I'm using this weekend and can't wait!) and a pedicure for Valentines Day. Smart.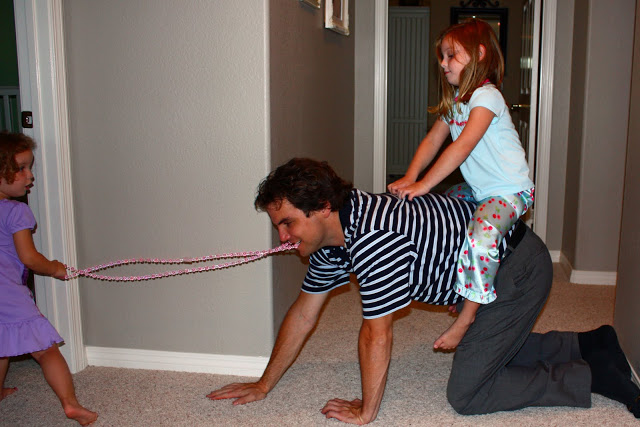 – He comes home from work and immediately engages with the kids. Smart.
– Then he reads them stories and puts them to bed. Smart.
See. Smart guy.
Or so I thought.
I had a doctor appointment today and my doctor, based on the size of the baby and her schedule, suggested inducing me on March 30. MARCH 30th!!! I was ecstatic. March sounds much better than April. I'm all for having this baby as soon as possible. So I'm sitting there just beaming and Kenny says "I don't know…I'm closing an IPO at work around that time…wouldn't it be better to wait until closer to her actual due date?"
WHAT!!?? Not smart.
I shot him a look with eyes that could kill, sweetly smiled and said "You know babe, you don't really need to be here for the birth of this baby."
Then he sweetly smiled at me and said, "You know babe, the April birthstone is a diamond."
Crap.
Now THAT was smart.
xoxo, Erin