Is everyone else as excited as I am that December is finally here!!? Today I was SUPPOSED to unpack from our Thanksgiving travels, do laundry, catch up on housework, and work on my Christmas cards
(that were supposed to be done a week ago).
Ellie had other plans for me. When I picked her up from Kindergarten at noon she BEGGED me to start getting out the Christmas decorations. I really didn't want to yet because I like to have my house in order before I begin that process, but I had to admit, it sounded a lot more fun than housework. So…we turned on our favorite Alvin and the Chipmunk Christmas CD and went to work!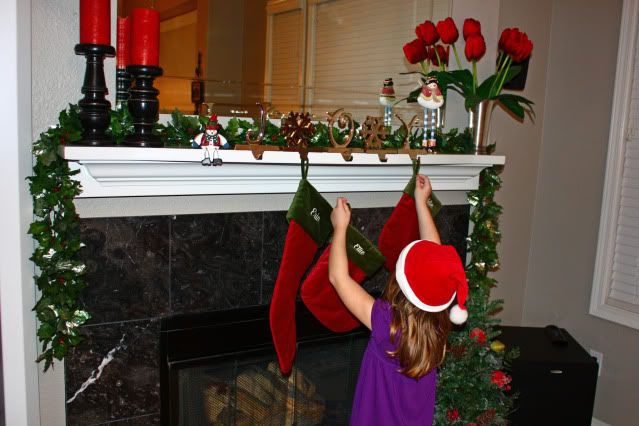 The second we get out the holiday decor Ellie finds her "baby's first Christmas" hat and puts it on. Whenever we're home in the month of December, she's wearing it. She was so beyond excited to decorate. This girl reminds me more of myself everyday.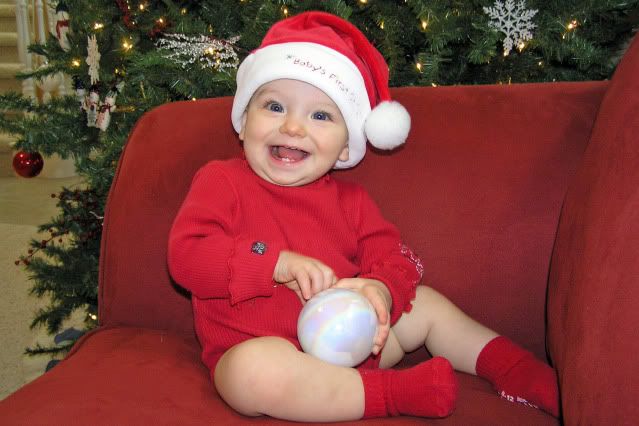 (Baby Ellie in her hat – Christmas 2004)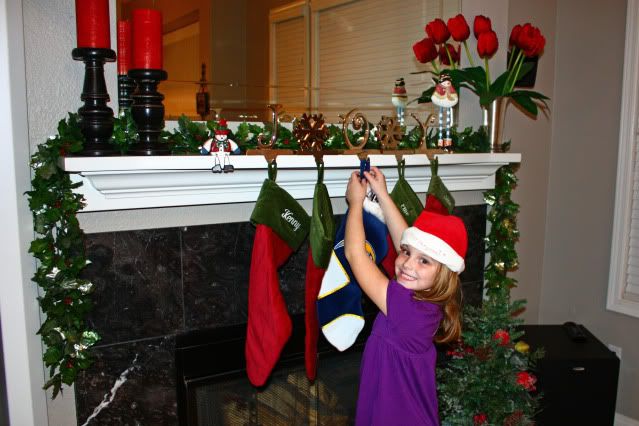 Next, Ellie insisted on hanging up Kenny's hideous Charger sock so the baby could have one too. This really throws off the look I'm going for here. I figure my options are: to leave the sock up and make her happy OR to order the baby a matching sock with Aladdin on it
(since we still have no name for the little one and that is what the girls are calling him)
. Guess I'm leaving the Charger sock up. This third kid thing is already mellowing me out.
I can't wait to spend the rest of the week decking the halls! If only I could ignore all of my regular obligations… Happy December everyone!
p.s. If you're interested in dates and times of all of the fun Holiday shows on this month you can find them
here
.
xoxo, Erin