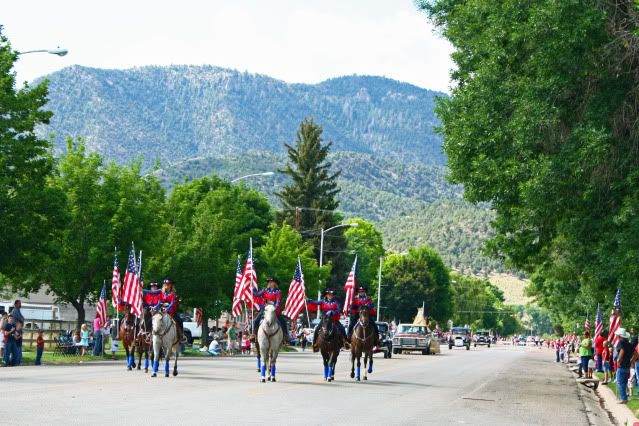 We are happily vacationing right now in my quaint hometown in Southern Utah and because of this, I have been happily slacking on my blogging…and my laundry. Which is in a huge pile right now. I'll get to that in a minute. First – the 4th of July! We had a great one. We spent the morning in another quaint town in Southern Utah called Parowan (home to Kenny's grandma whom we love and adore). They had a fun parade that was perfect for my little sprouts and such a great way to kick off our Independence Day.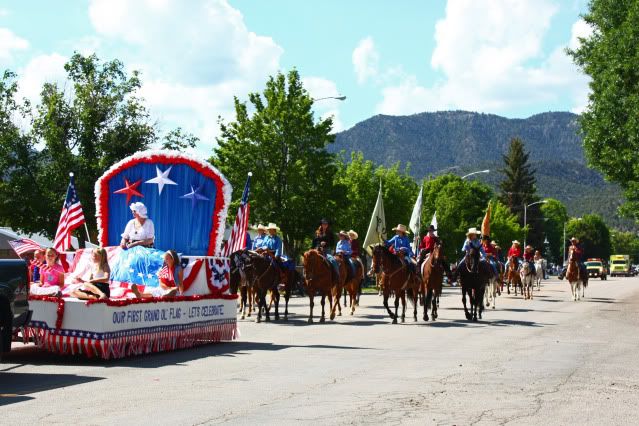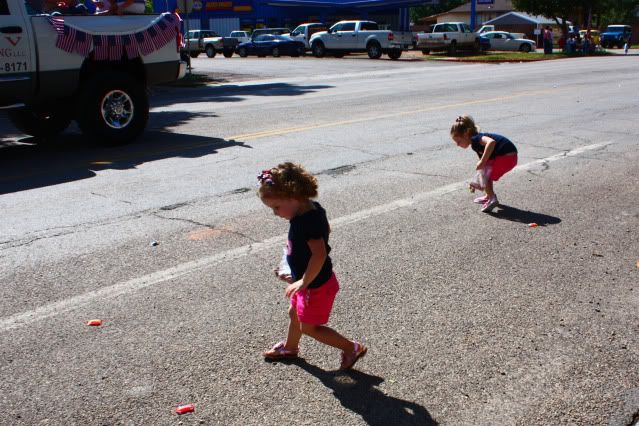 What's a parade without candy from people on festive floats?
and rub-on tattoos from cool, friendly Harley riders? Gotta love Parowan.
After the parade we headed to the park for games and popsicles.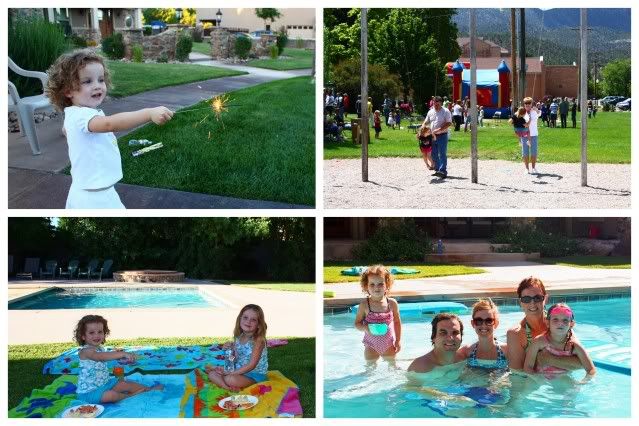 Then we spent the afternoon back home with my family swimming, BBQing, picnicing, and fireworking.
Yes, we watched our fireworks well before dark. We didn't make it to the night time fireworks since Ellie decided to wake up super early (she was SO excited for the day's festivities) and Addison decided this was a good day to NOT take her nap… and I decided overly tired kids wouldn't make for a fun late night show. Maybe next year. Lucky for us it doesn't take much to impress them. :) We had a great 4th! (
Bummer. Laundry time.)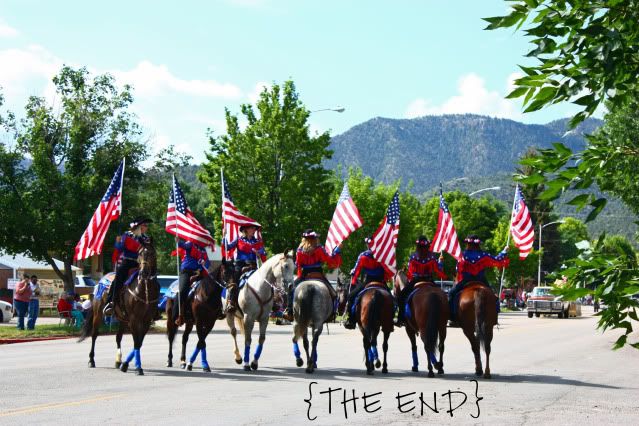 xoxo, Erin