Ellie and her best friend on their last day of school. Doing what they do best – acting silly. :)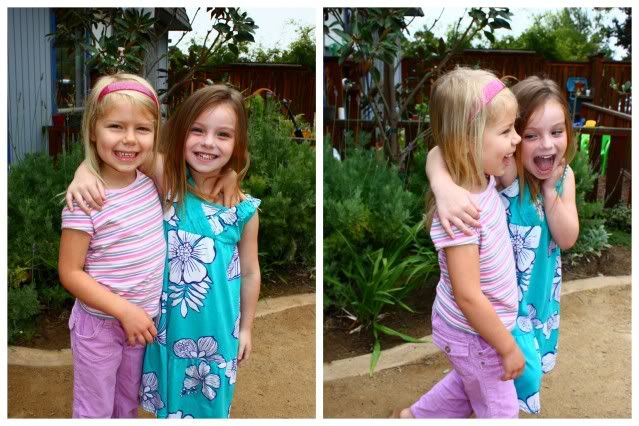 {Pre-School Graduation}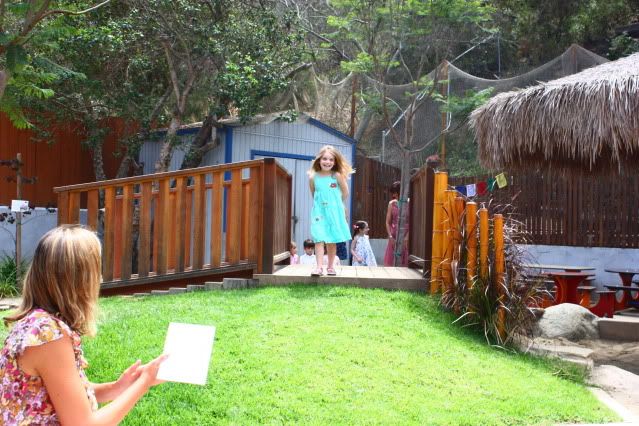 Crossing the bridge to accept her diploma.
(tear)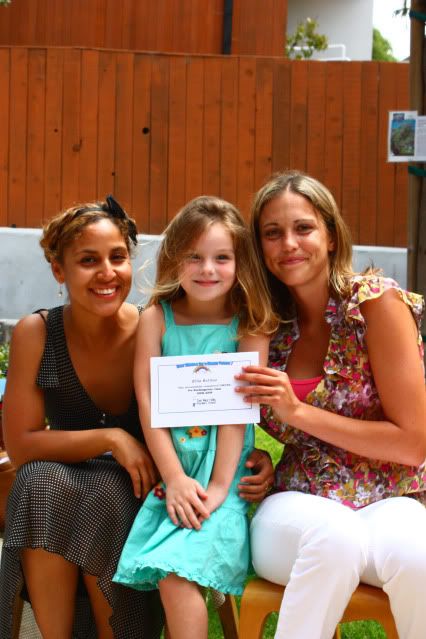 Proud teachers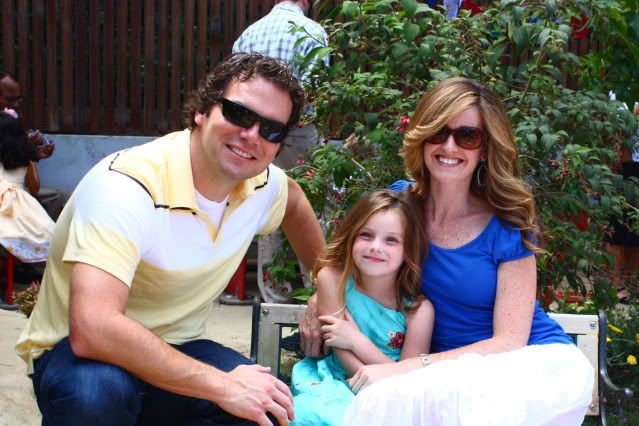 Proud parents
A few things I want to remember about this day:
-Ellie insisted on wearing her hair all down (I usually don't give in, especially when I know it will be hot and I know it will be in her face…but it was HER day).
-Kenny and I were some of the first people there to insure the best seats in the house.
-While most kids walked across the bridge, Ellie bounced the whole way and everyone laughed and clapped.
-The kids all sang and signed a song with these words "may there always be sunshine, may there always be blue skies, may there always be mama's, may there always be me" It was incredibly sweet.
-After the ceremony everyone ate rainbow cake and took pictures with teachers and friends.
-I didn't cry until we got in the car to leave.
-We took the girls for yogurt afterwords to celebrate.
-I was happy knowing Addison will be there in the Fall. Not quite ready to say good-bye to this school and these teachers. It has been a huge part of our lives for the last three years.
-Ellie was beaming and I was so proud of the sweet little girl she is turning into.
-It was a great day :)
xoxo, Erin