What a time we had last week in good
ole
' Santa Clara Utah! It's always so much fun to be in our home town. Here's a little recap of our trip…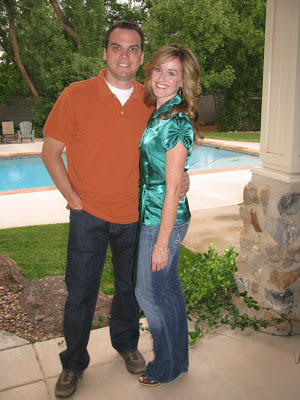 SATURDAY: Time to head to Kenny's 15 year class reunion!
(above: Kenny & Erin, Josie & Ryan, Maritza & Myron, Angie & Heinz)
The reunion was so fun! It was great seeing so many friends again. We hung out with Ryan and Josie a lot before the reunion and had such a blast (thanks again for having us over guys!). The four of us also went to dinner with Myron and his wife and had so much fun making up for lost time. Loved it!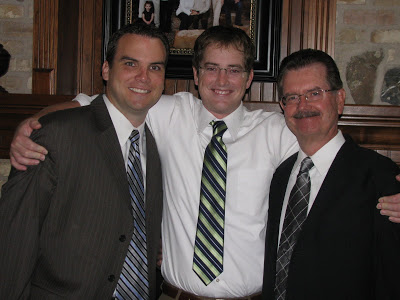 SUNDAY: Sunday was a special day for our family. Austin and Dayna are getting married in the St. George temple so Kenny ordained Austin as an Elder. We took a few family pics on our way out the door because it's so rare that we're ALL cleaned up at the same time!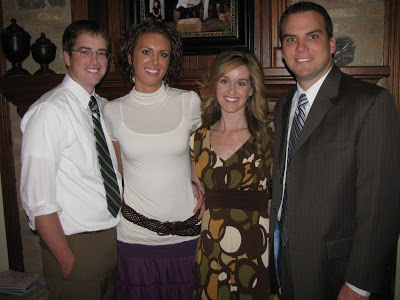 Us with the happy couple…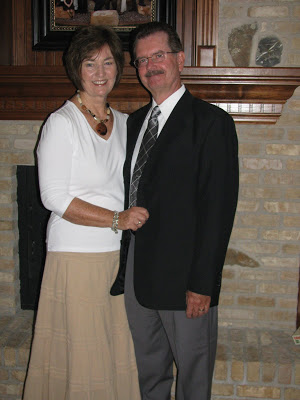 I love this picture of my parents. Mom & Dad – you guys are lookin' good!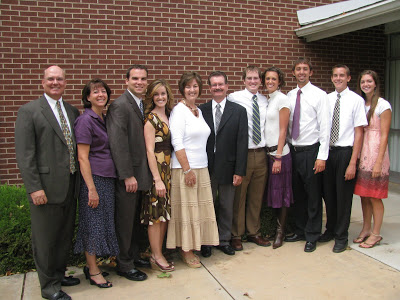 It was so fun to meet Dayna's family – they were all so darling! Austin is one lucky guy to be marrying into such a neat family. (We missed Car and her family and Dayna's oldest brother and his family)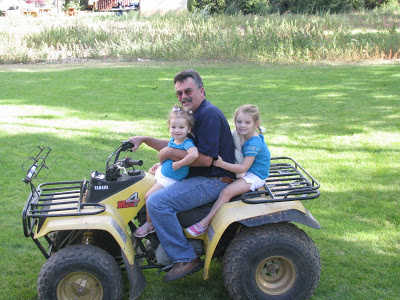 MONDAY: On Labor Day Kenny and I took the girls to Parowan, Utah (population 2500) for a little taste of small town. Kenny's parents and my dad all grew up in Parowan and Kenny's grandma still lives there. They have a big Labor Day parade and fair every year and it was fun to be a part of the festivities. My girls had a blast and I loved seeing them do the things that I did growing up. Their cute Grandpa Rollins (Kenny's dad) gave them lots of rides on the 4 wheeler. Good times.
Addie loved the parade…just not the loud fire engines! Thanks Grandma and Grandpa Rollins for such a fun day!
A few more random pics from the week: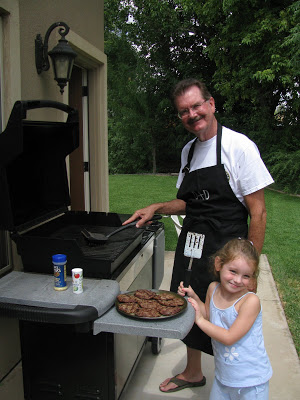 Ellie helping grandpa grill. Hats off to the chefs!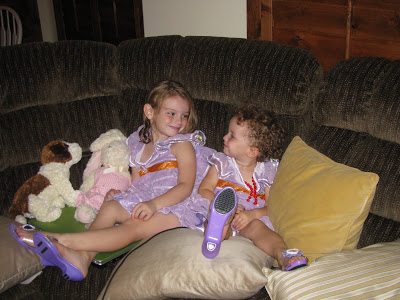 My mom bought the girls matching Fancy Nancy dresses – talk about a hit! Thanks grandma!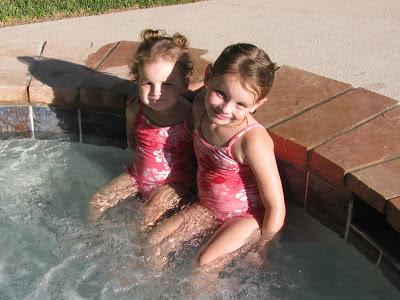 One last week of enjoying grandma's pool. Saying goodbye to summer…
xoxo, Erin