{faux eucalyptus stems/santorini vase}
The sales continue and I'm back with a few more favorites! I wanted to share these faux branches from Amazon that I mentioned were on sale in yesterday's post. Aren't they beautiful!? So realistic and the leaves are buttery soft! I love the way they drape and fall to the sides. A 10/10 and I'm so excited about this little arrangement with my new vase. I love that it will transition so easily and work in the fall too! I'll share where it's landing soon. :)
I went to order a new set of my favorite sheets while they are on sale and remembered that not long ago I wrote a post about my top Amazon favorites like my sheets and acrylic vase! I started clicking around and most of my favorites are on sale for such a good deal so I'm sharing these collages again. It's really hard to narrow down Amazon favorites because we all have so many, but the 16 items below truly are my top Amazon buys that I love and use all the time!
1- flameless candles   2-gel pens   3- screen cleaner
4-mascara   5- water bottle stackable holders
6- handheld vacuum cleaner   7-water bottle belt   8- battery organizer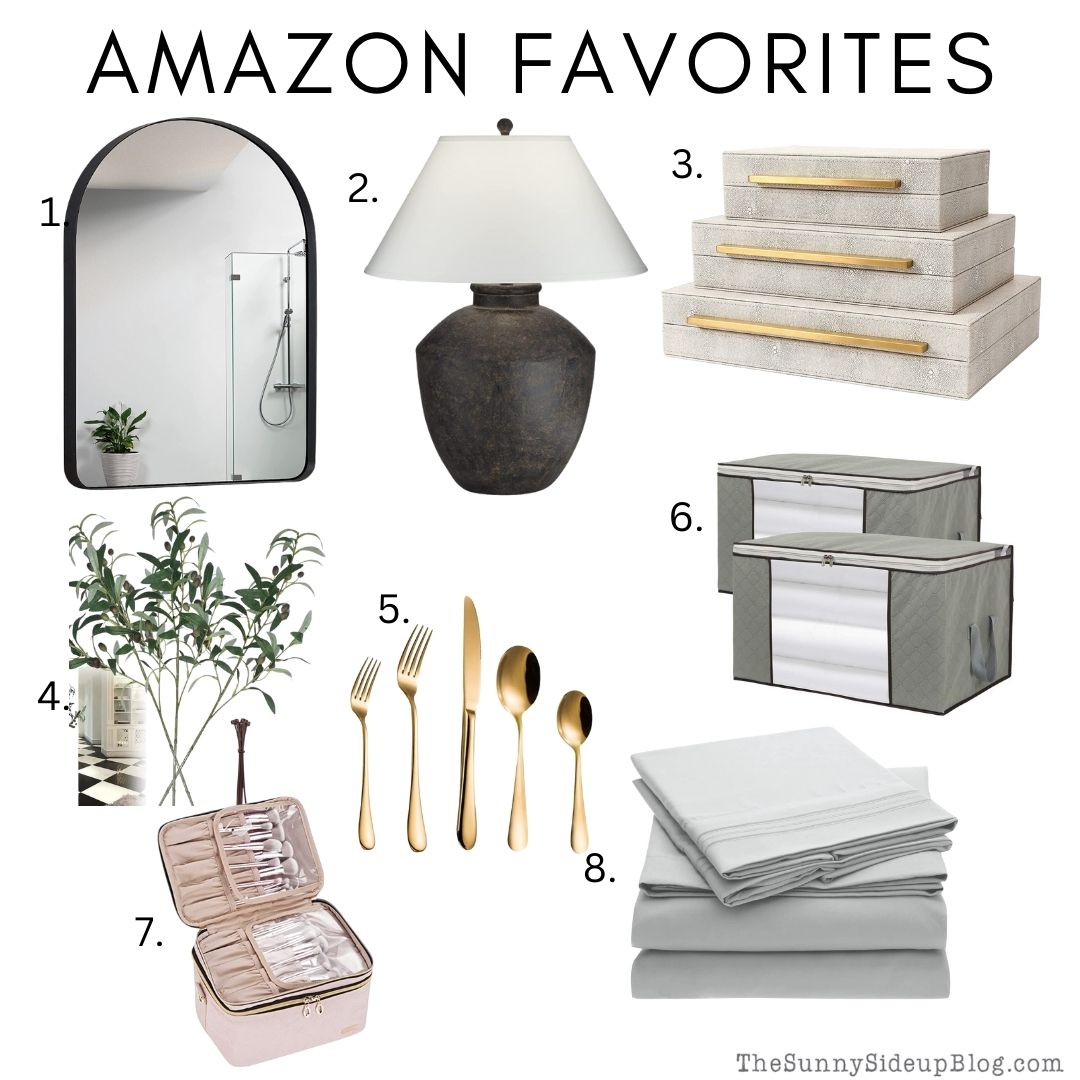 1- vanity mirror   2- table lamp   3-leather boxes
4-olive branches   5-gold flatware 
6-large storage bags   7-travel makeup bag   8-sheet set
I shared pics of these items in my home and gave more details about them in this post if it's helpful!
In other news I hit the N sale hard this afternoon! Listened to my N sale theme song on the drive to the mall just to get me in the mood. Ha. Good times! Some things never change. ;) I have so many cute things to share with you! I'll take ALL the pics tomorrow and get them posted as soon as possible because items are already selling fast. Many of the things I bought and love are items I shared in these collage round-ups! Below are some favorite TOPS, SWEATERS, HAIR CARE, COATS, JACKETS, ACTIVEWEAR, JEWELRY and GIFT IDEAS.  Yesterday I covered HOME, SHOES, SLEEPWEAR, JEANS, DRESSES and BEAUTY if you missed it!
I hope these round-ups are helpful! Enjoy your day and I'll be back soon! :)
1-plaid boyfriend shirt   2-long cotton top   3-flutter sleeve t-shirt
4- cleo top   5-graphic t-shirt   6- sleeveless top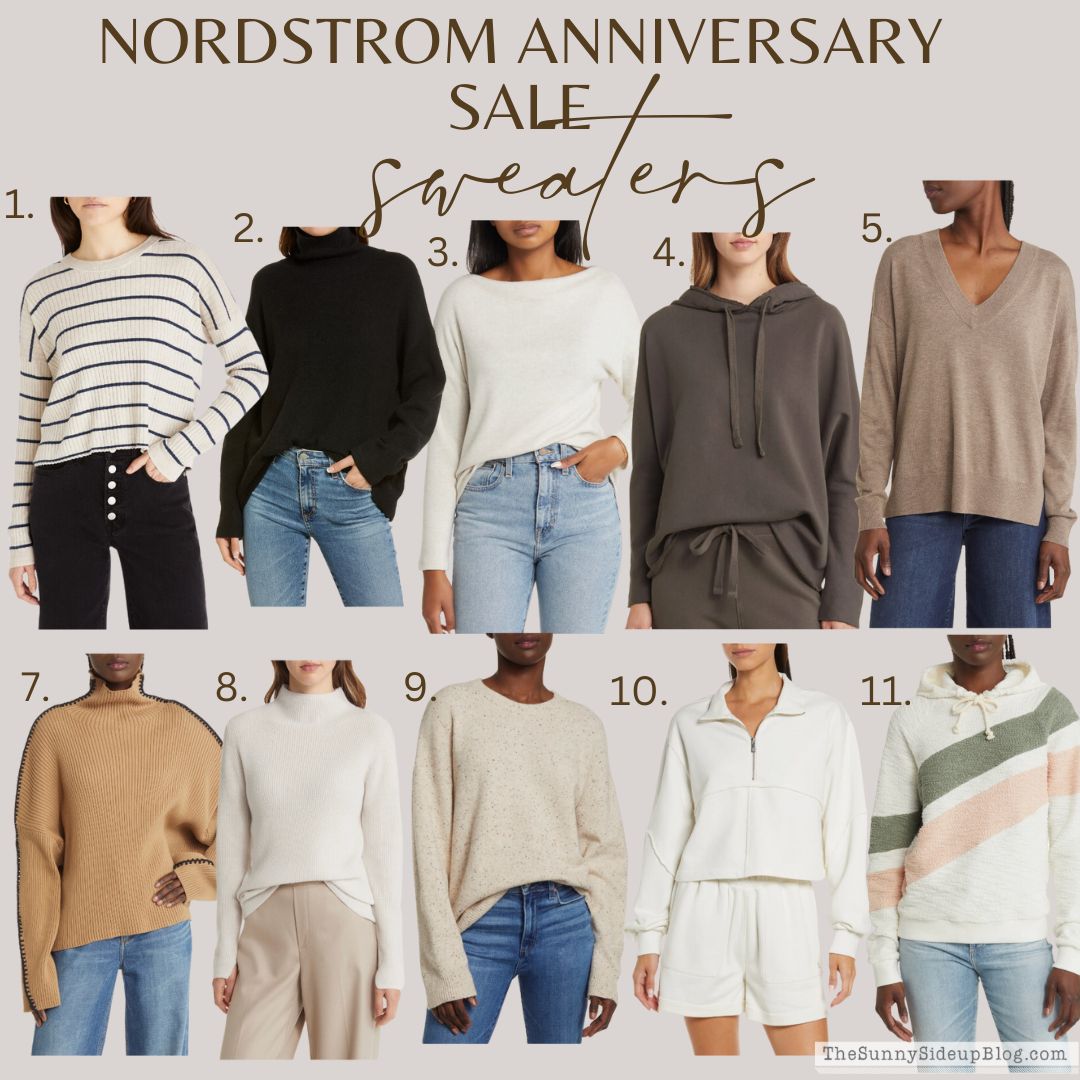 1- crewneck sweater   2- turtleneck sweater   3- long sleeve top
4- hoodie  5- v-neck sweater   7-mock neck sweater   8- cashmere sweater
9-relaxed fit sweater   10- half -zip crop sweatshirt   11-terry knit hoodie
1-flat iron   2-luxe brush set   3-olaplex shampoo
4-stylemax flat iron   5-  stylemax dryer   6- olaplex conditioner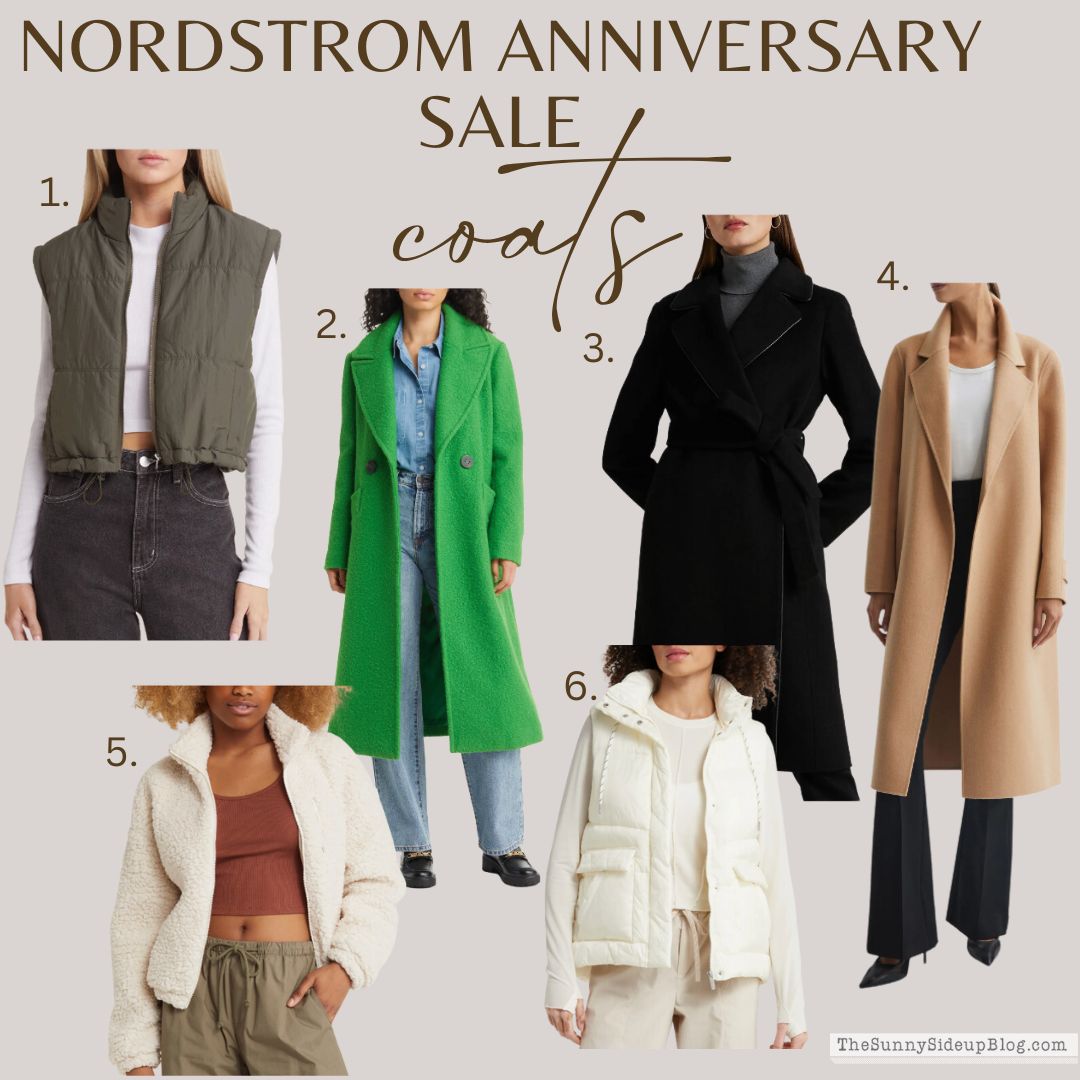 1- puffer vest   2- green longline coat   3-wrap coat
4- wool longline coat   5- fleece zip up jacket   6- zella quilted vest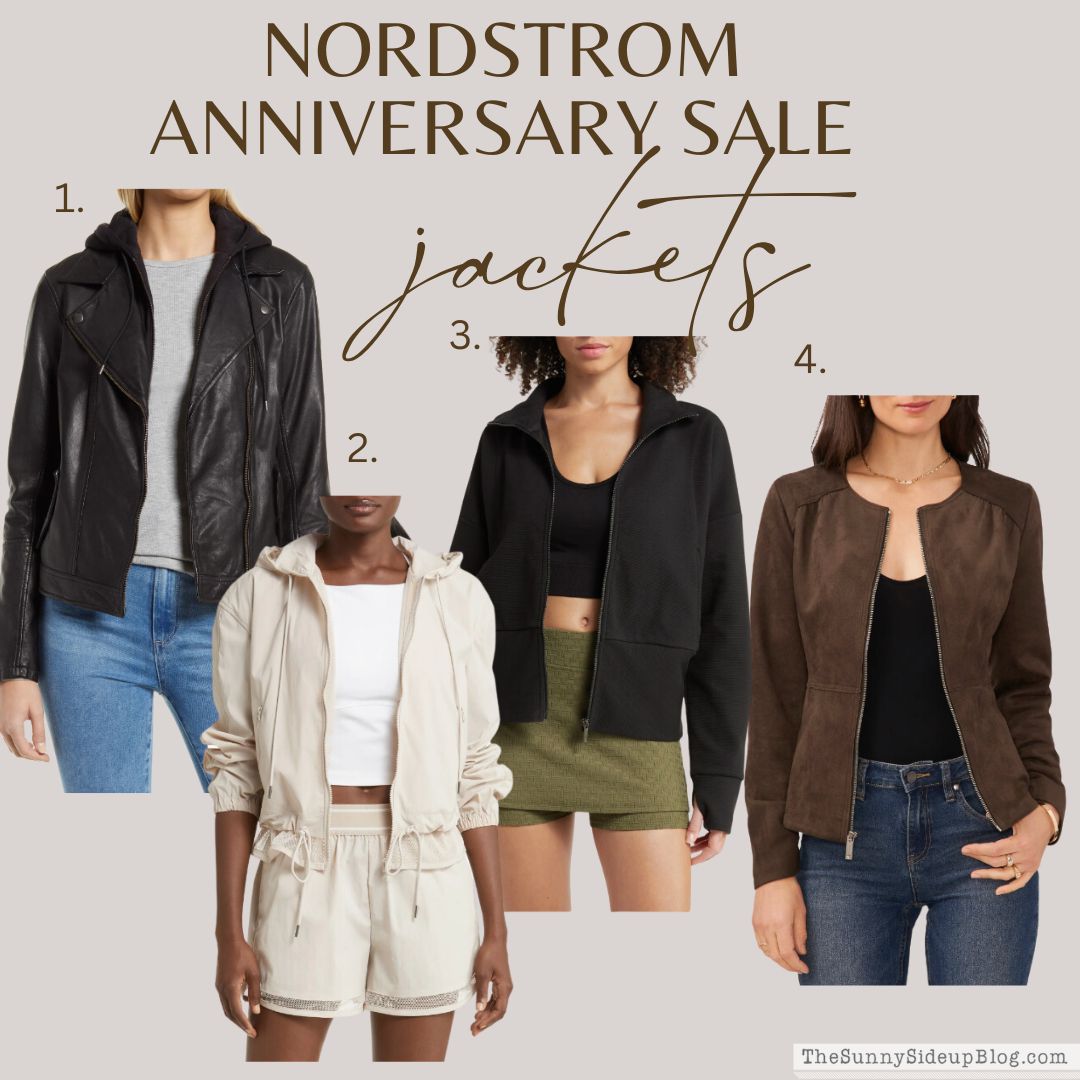 1- leather jacket   2- zella hooded jacket
3- full zip jacket   4-faux suede jacket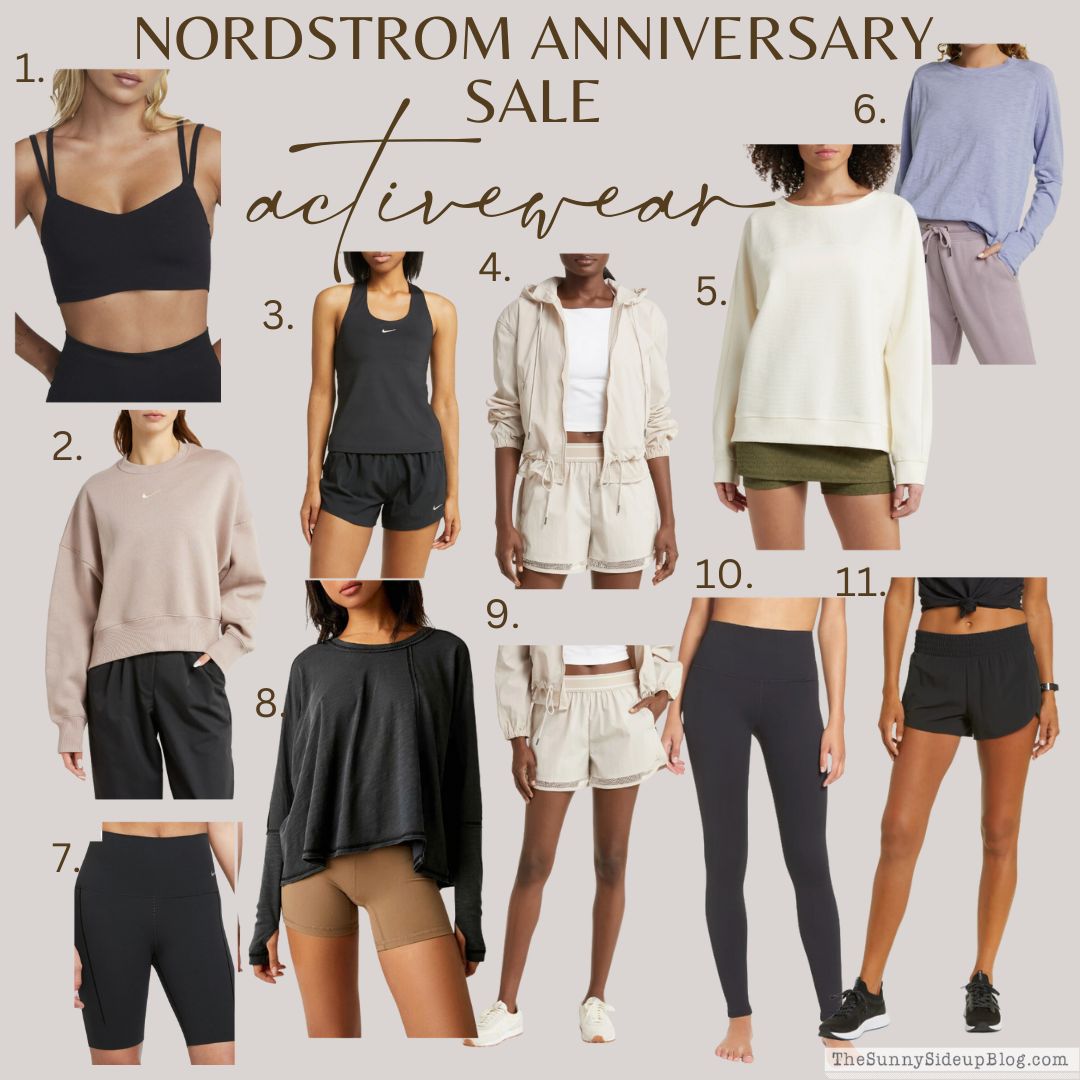 1-sports bra   2- crewneck sweater   3-racerback tank
4-hooded jacket   5-anya pullover   6-jersey t-shirt
7- bike shorts   8-long sleeve top   9-hybrid shorts
10- high waist leggings   11-running shorts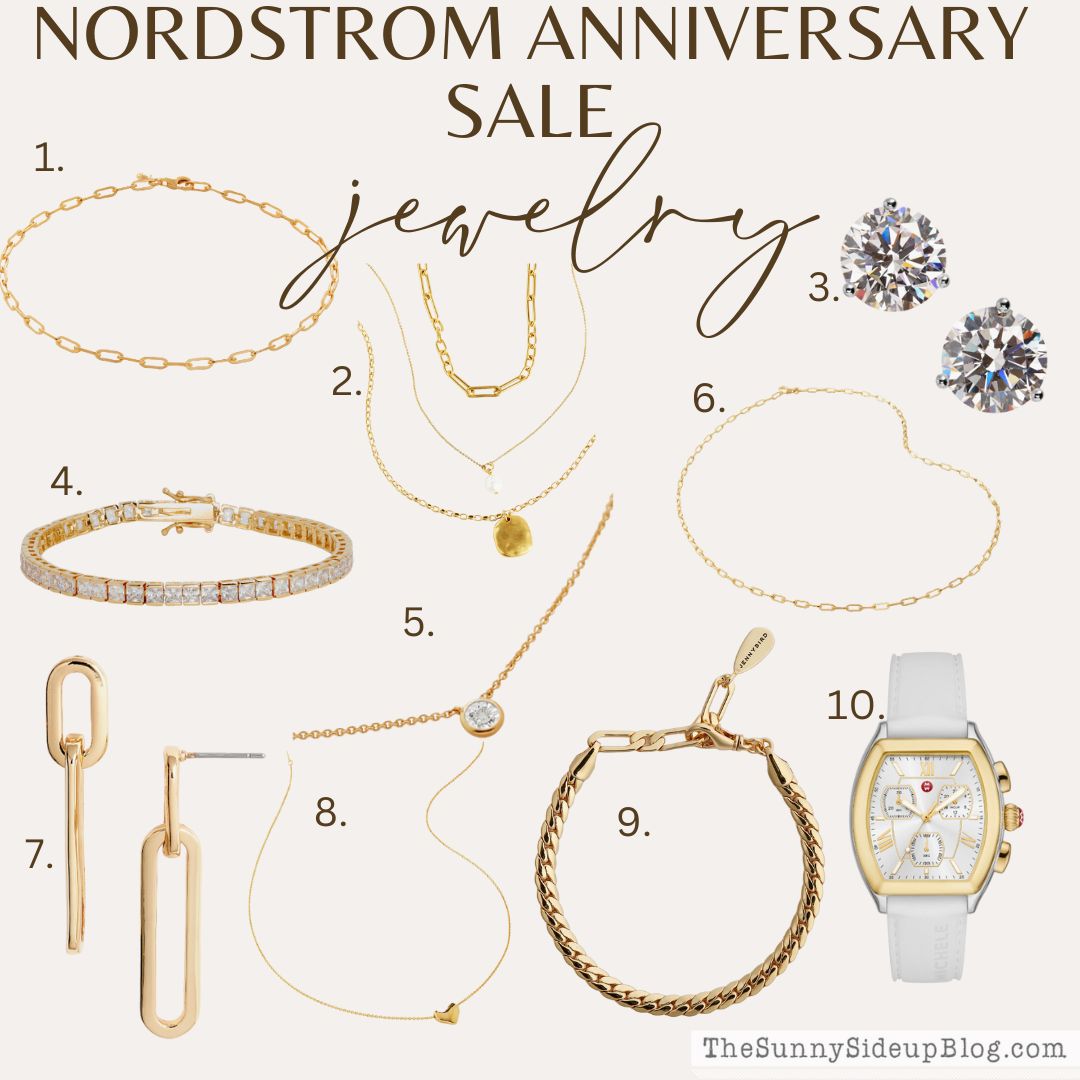 1- chain bracelet   2- 3 chain link necklace   3-earrings   4- tennis bracelet
5-diamond necklace   6- chain necklace   7-stevie drop earrings
8-heart pendant necklace   9-bracelet   10- michele watch
1. capri blue candle   2-jewelry box   3-kate spade floral wallet
4- barefoot dreams travel set   5- marble serving board   6- carry on luggage
7-earrings   8- square jewelry box   9-goop sunscreen   10- cashmere scarf
xoxo, Erin