(Shiplap Hallway Decor Plan *affiliate links used)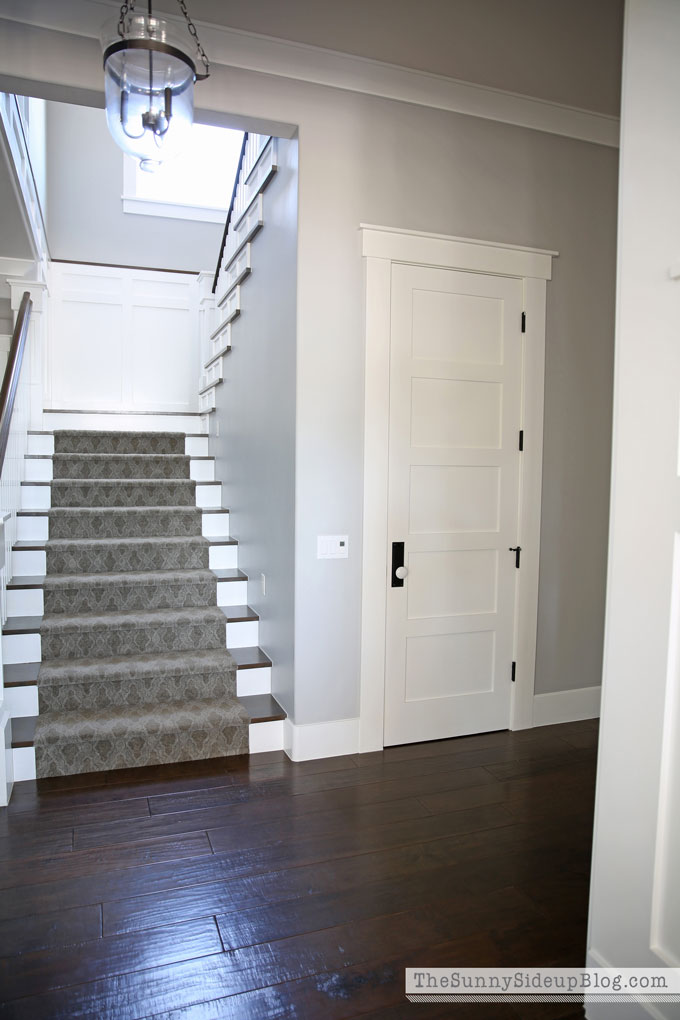 I'm always so ready and excited for summer when it finally rolls around and until this week I really didn't want it to end.
But then.. it happened.
Sometime yesterday between the 14th popsicle of the day dripping on the floor, the 6th time repeating "no!" to more time on the iPad and the 23rd ride to the beach/a friends/the mall/Starbucks/the movies.. it happened.
Like the flick of a light switch.. I turned.  And decided summer is dead to me.
And the first day of school can't come soon enough.  Ha. ;)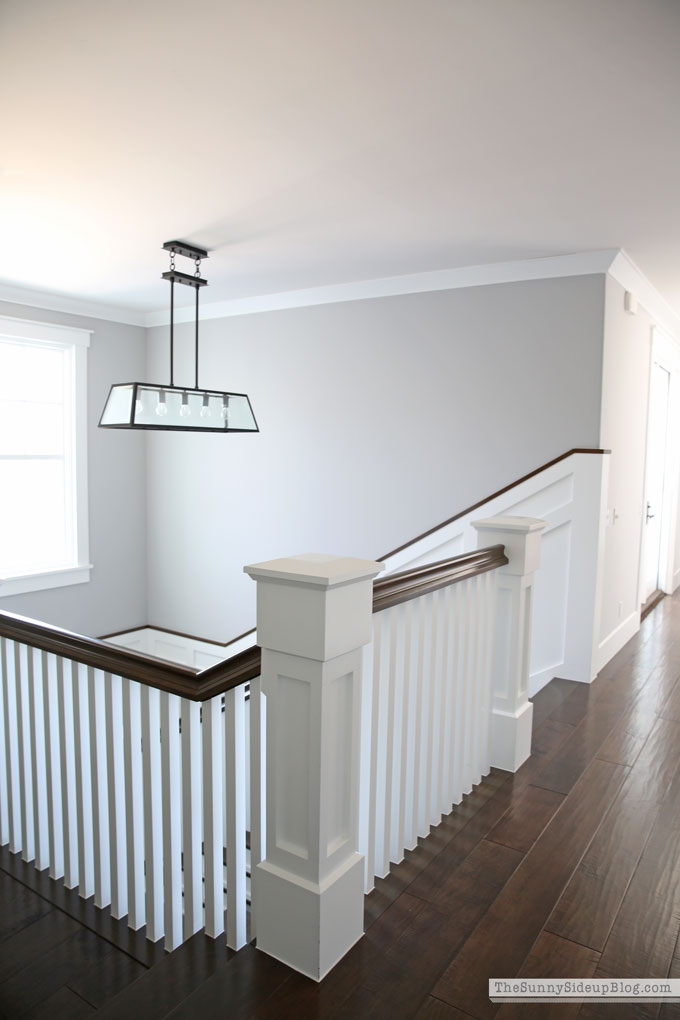 One of my summer goals was to start decorating our upstairs hallway.  I don't know if I've ever shared pics of this hallway before?  Probably not.  There hasn't been much to share.
It's a hallway.  And it hasn't been decorated.  I love this hallway though – hard to show in photographs but it is always lit with beautiful natural light from some french doors that lead out onto our front balcony.  I am so excited to finally prioritize it!
I had my carpenter add shiplap to the middle wall a couple of years ago when he helped me with my shiplap display wall downstairs.  I knew this would be the main focal wall I would decorate.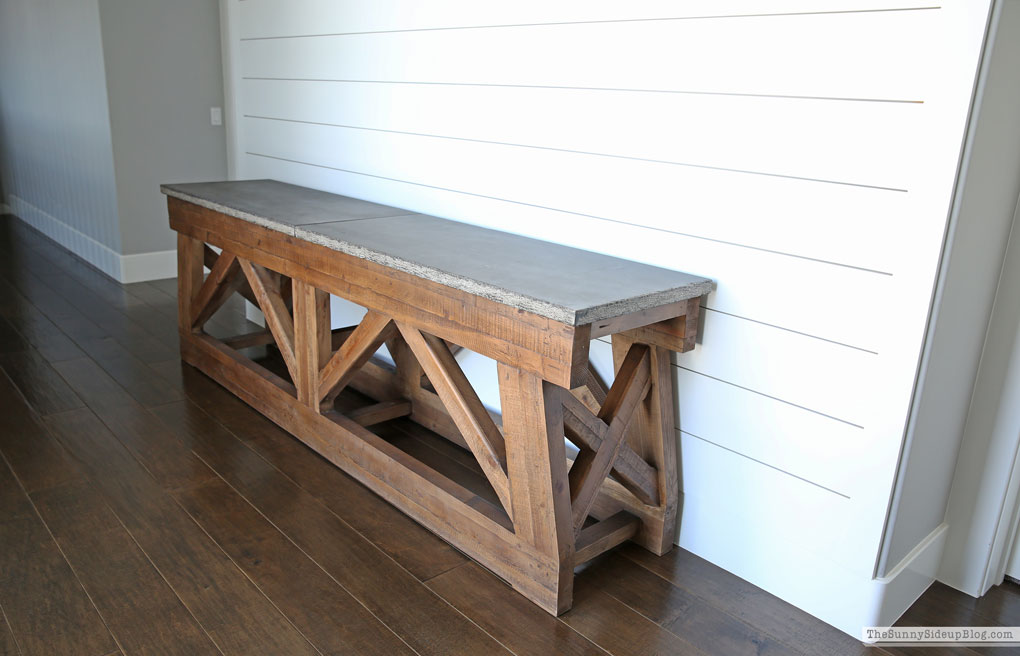 Then I fell hard for this console table from a local store and it was the perfect length for my shiplap wall.  (I'll link to similar options I also love below!)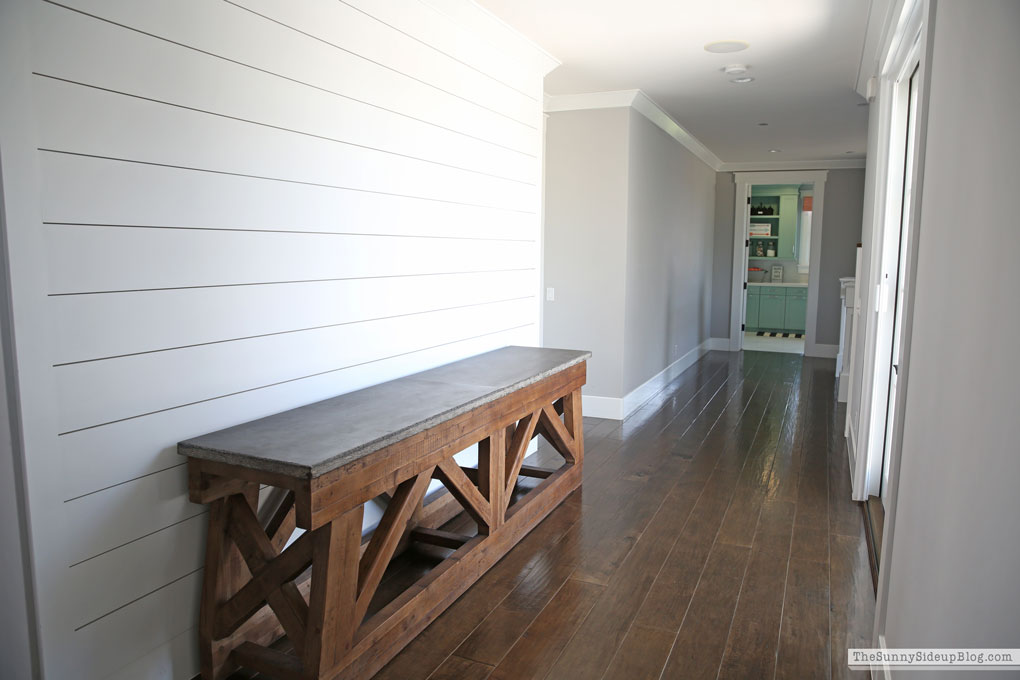 At the end of this hallway near our stairs is our upstairs laundry room.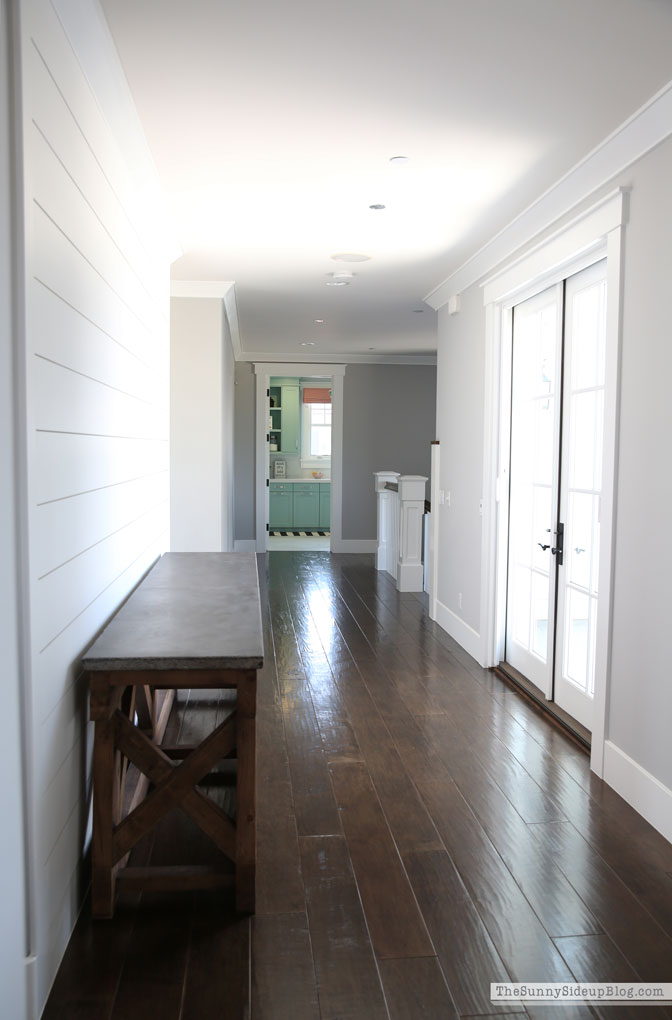 We have can lights along this hallway ceiling and I planned to have 3 hanging fixtures in this space, but I was so overwhelmed with figuring out all of the other lighting in our house when we were building that I decided to wait and choose the upstairs hallway fixtures later.
"Later" turned into 5 years later.  Wasn't really planning on waiting that long but.. life!  Here we are 5 years later and I'm finally decorating this space and picking out fixtures.  Better late than never. :)
The winner I finally decided on?  These Hicks Pendants that I've had a crush on for years now!  LOVE them.  LOVE them so much.
I knew I wanted a round mirror over this console table on the shiplap wall.  I found this Pendant Round mirror and fell in love.  For a mere $2,000+ it could be mine.  Yikes!  A lot more than I wanted to spend on a mirror for this space.
So I kept looking and I found this Bjork Mirror that is so similar and $430!  SCORE.  Couldn't order it fast enough!
Right before we left on our trip I had my electricians come and hang my hallway lights.  Kenny was going to do it but was so busy with work and since I still have all of our building crew on speed dial.. ;)  They were laughing at me that I was just now putting these up when I told them I'd have them back a few weeks after we moved in to hang some.
What can I say except good things come to those who wait!  I love my new hallway lights.  I was SO torn on the size to order and to be honest I still wonder if I should have gone one size bigger (these are the smallest size).. BUT if I would have gone bigger I wouldn't have had any links hanging.  The next size up lights are quite a bit longer (the round part) and this hallway is only 9 feet tall so I wasn't sure how it would look to have them so close to the ceiling vs. hanging down a little like they are now.  Probably either way would have worked!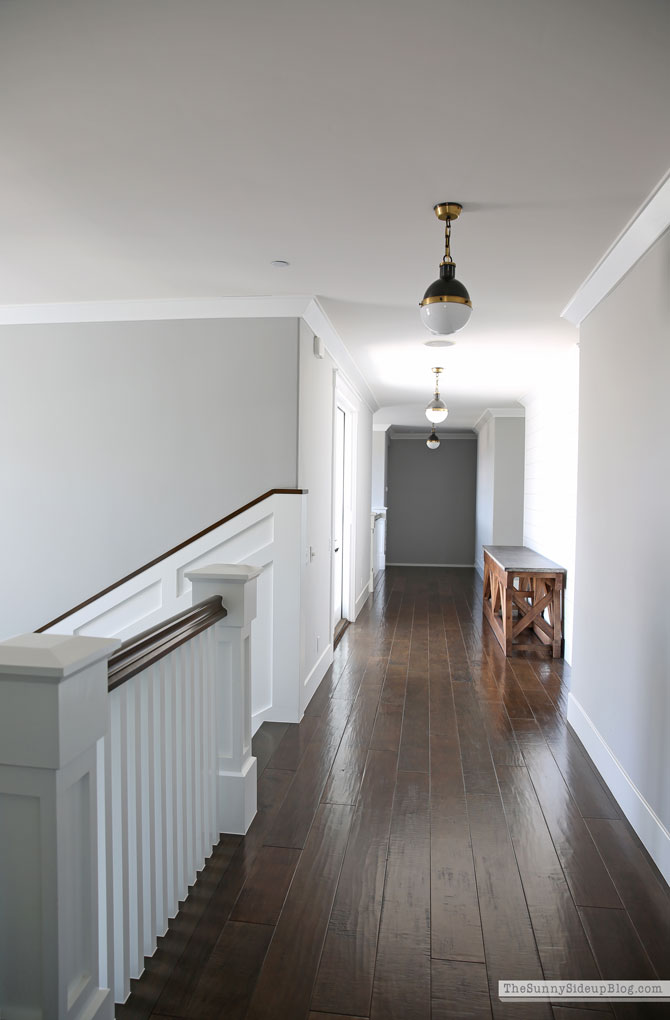 The beginning of some personality in this hallway!  YEA.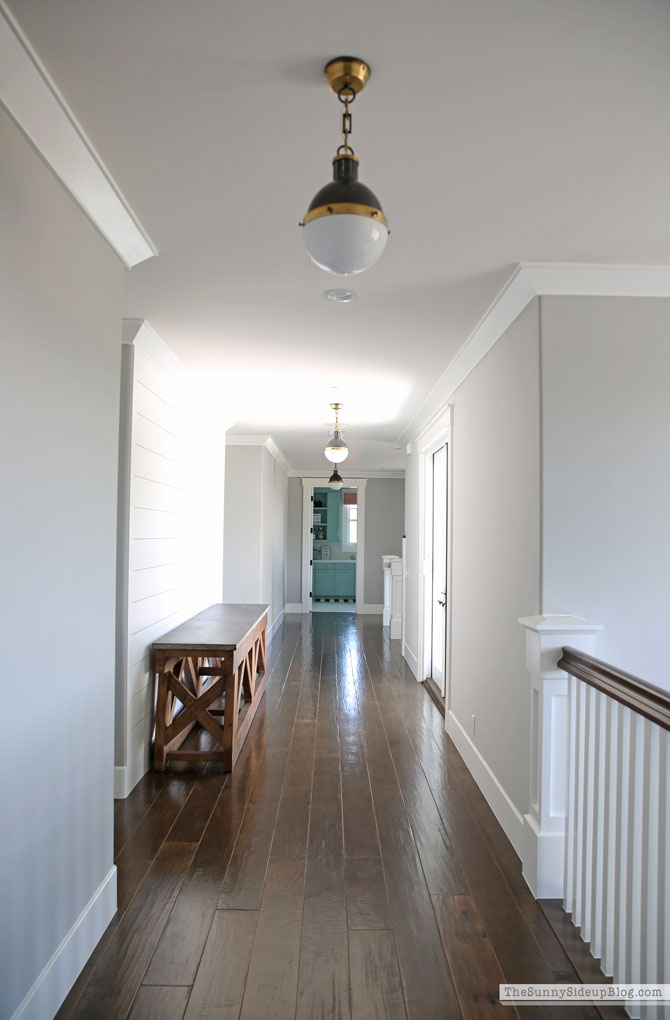 Aren't they pretty!?  Am I the only one who gets THIS excited about a few new light fixtures?  I took over 20 pictures of them.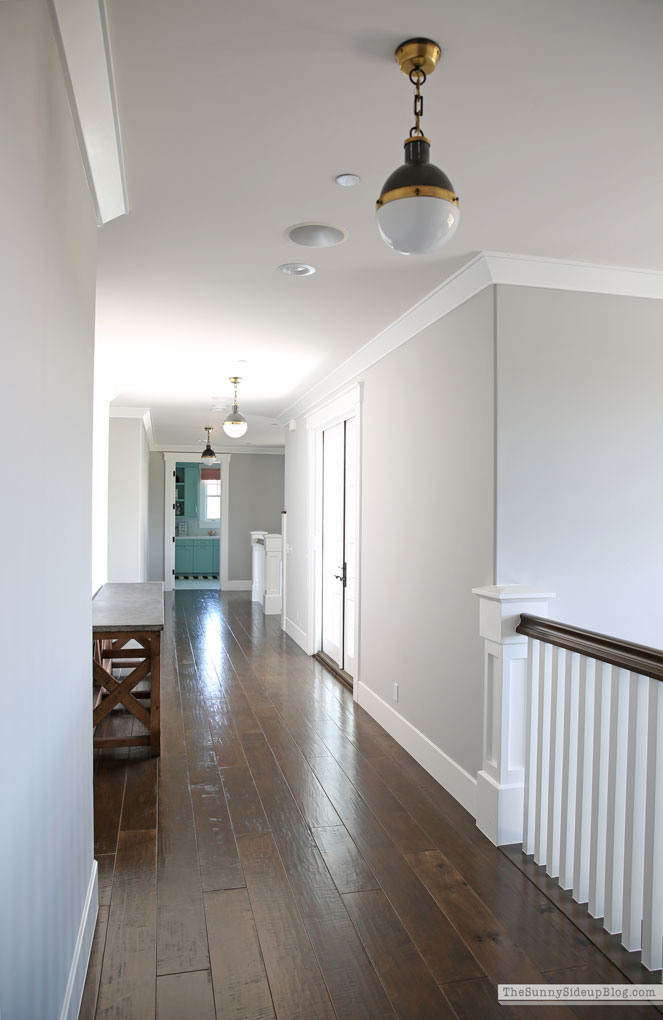 Maybe 25.
Can't wait to style this table for Fall!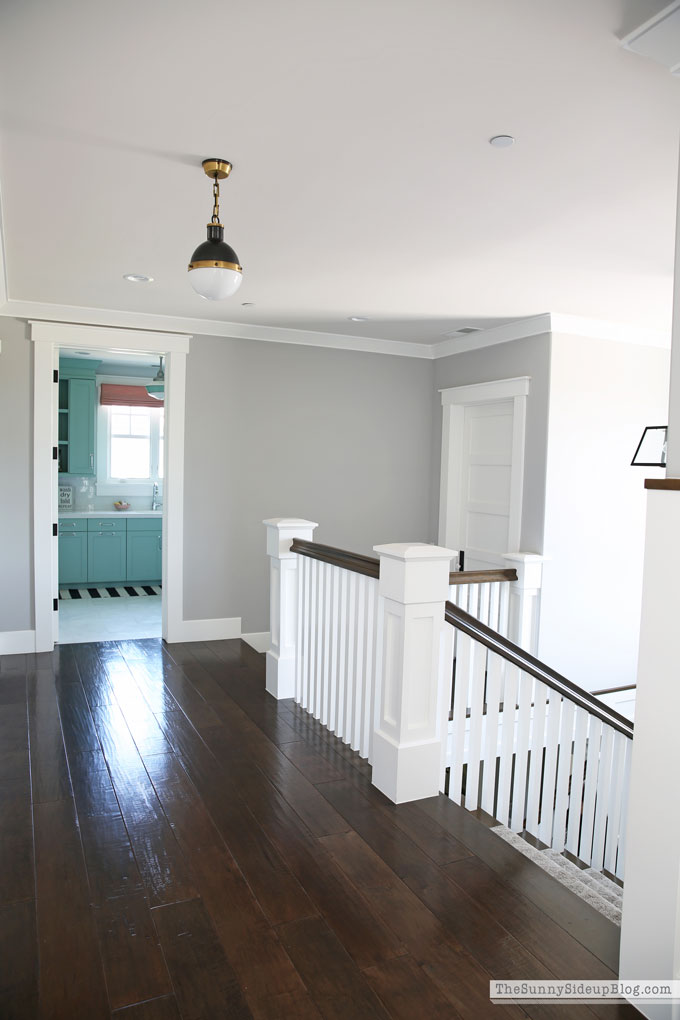 That door to the right is our playroom and I'm making progress in that space too.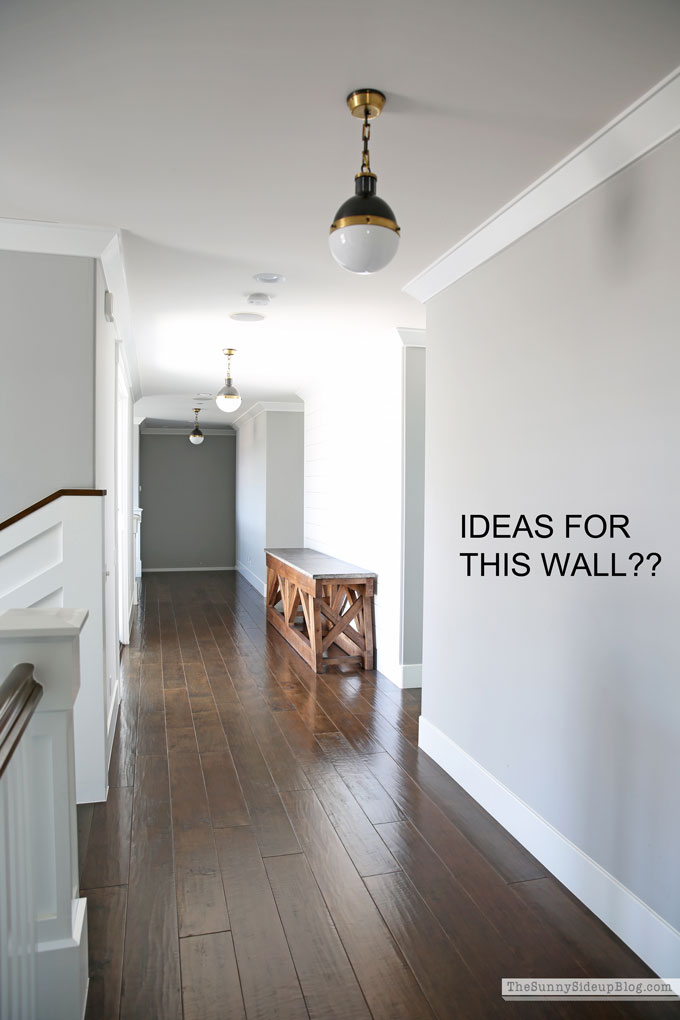 After I finish the playroom and decorate my console table I want to figure out something fun for this big blank wall next to our laundry room.  It's huge and empty and would be a perfect spot for something creative.  I've thought about different gallery walls and might do something simple with rows of frames, but if you have other ideas let me know!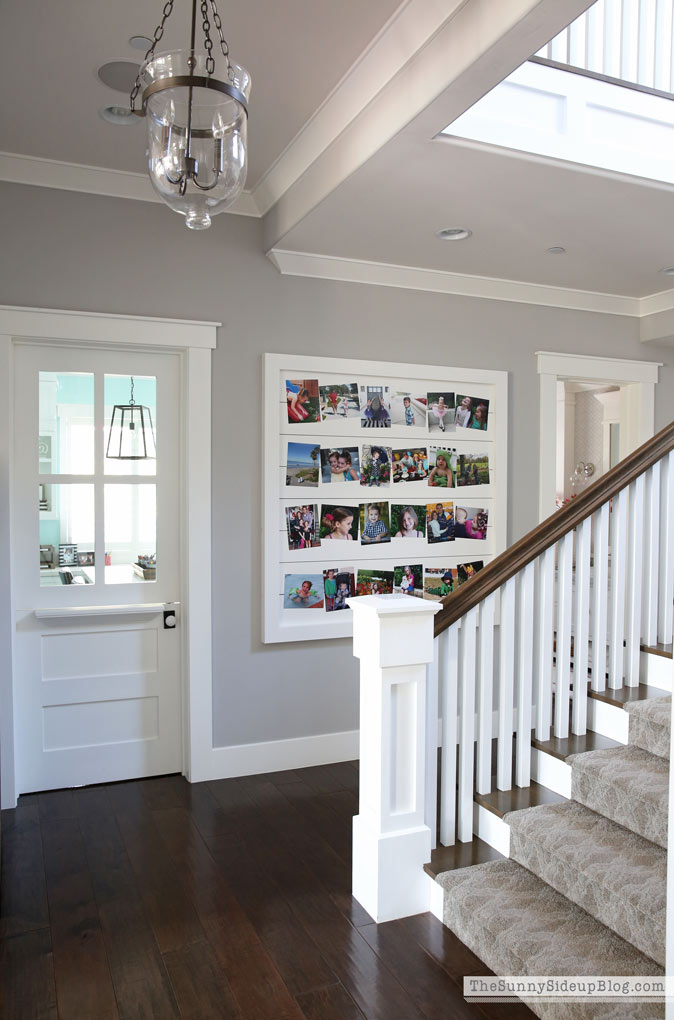 Right below this space is our shiplap display wall.
So I already have a place to display my kids' pictures.
And their artwork.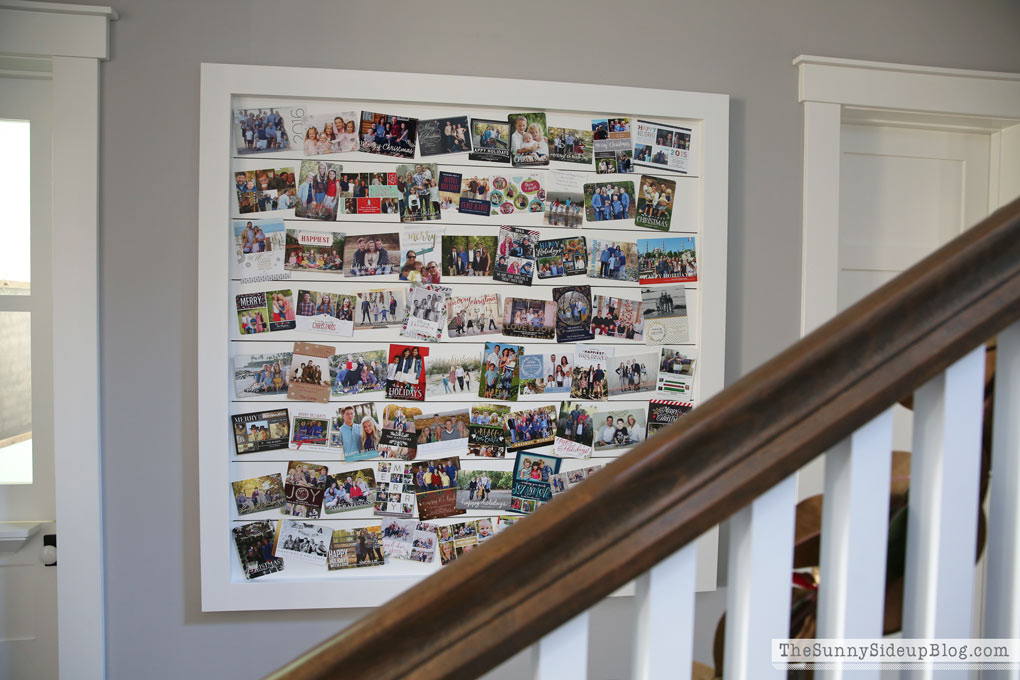 And all things holiday. :)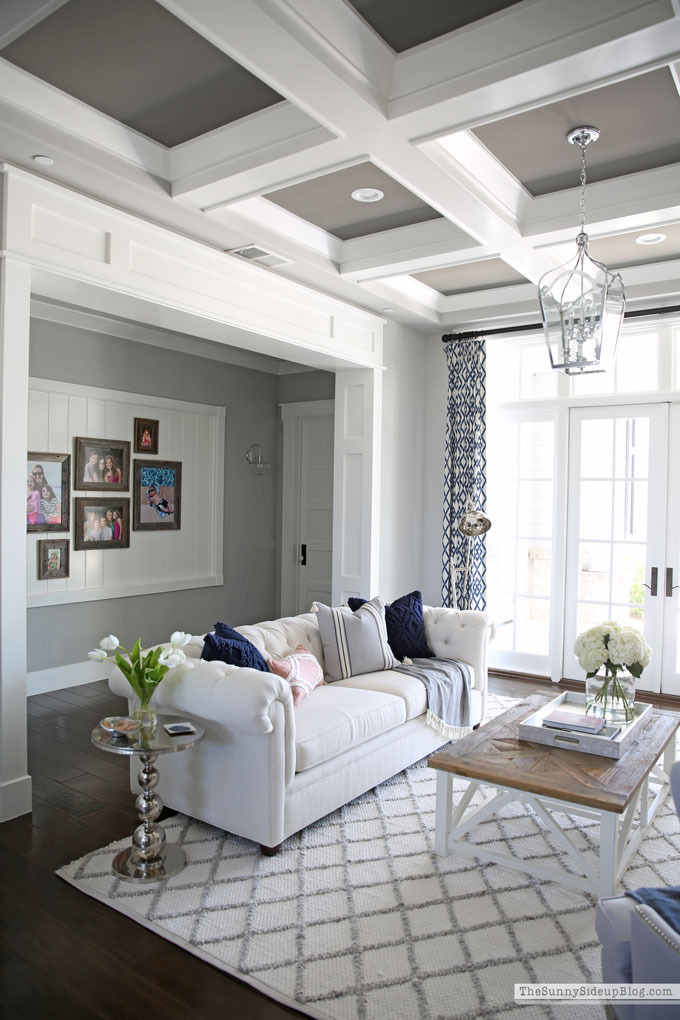 Then I have this gallery wall in my formal living room.  SO.. not sure what to put on my upstairs wall that's not a repeat of something I already have.
Speaking of this gallery wall I'm just about to switch out our summer pics!  Waiting for school to start and then it's GO time on Fall decor.
Until then I'll just be over here mopping up popsicle #15..
;)
{POST SOURCES}


xoxo, Erin