*affiliate links used

Happy weekend!  Kenny and I just spent the last few days in Park City, UT and it has been so beautiful and sunny but also nice and cool.  It's making me excited to welcome Fall!  It also reminded me that I better share my powder bathroom summer decor before summer is a thing of the past. :)  Plus I'm on a roll with bathroom decor since I recently shared our guest room/office bathroom.  Promise to take a break from bathroom updates for a while after this post but I do love how simple it is to update bathrooms!  A few simple changes can make a big impact.
I ordered this Tufted Mia Bath Mat months ago and it brightened up our powder bathroom so beautifully for summer.  I was in love the minute I put it in this space!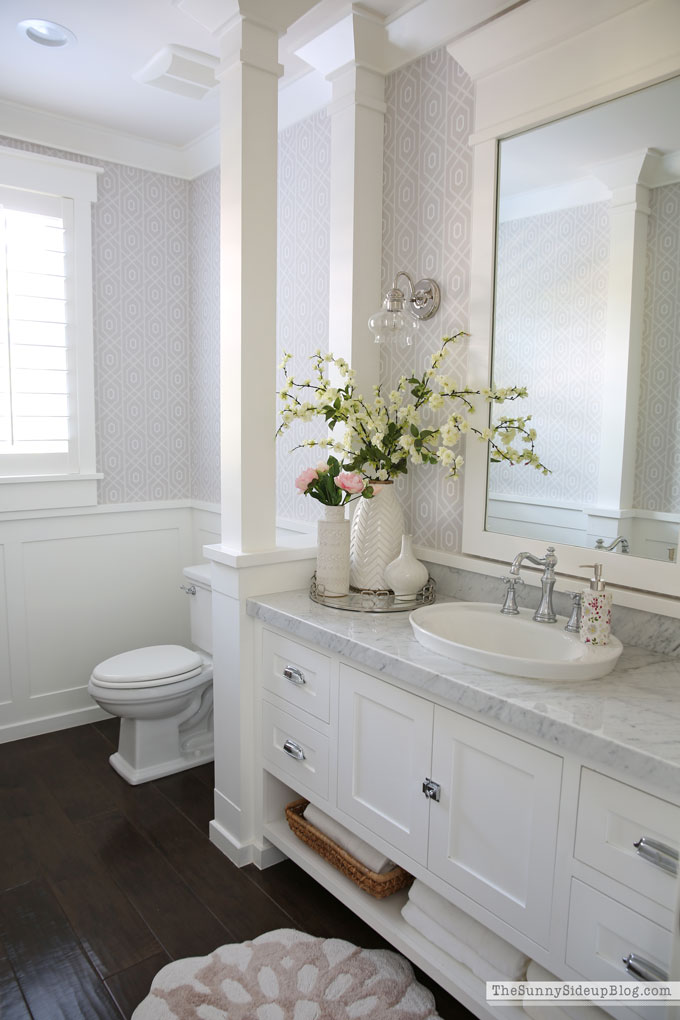 (silver tray/chevron vase/similar white flowers/pink peonies/soap dispenser)
I switched out my flowers to whites and pinks (LOVE these faux peonies!) and found this cute floral soap dispenser and in minutes this powder bathroom felt light and bright and summer ready.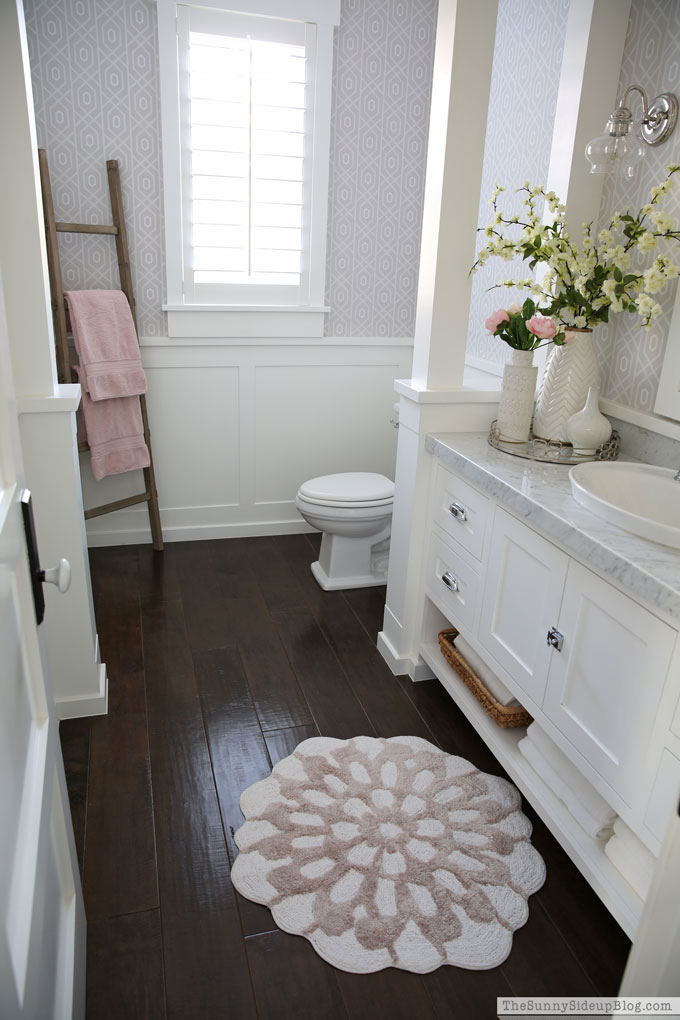 A view from the other side!  The pink and white towels are long time favorites.  I also ordered these pretty towels that are on sale to try over my ladder in this room.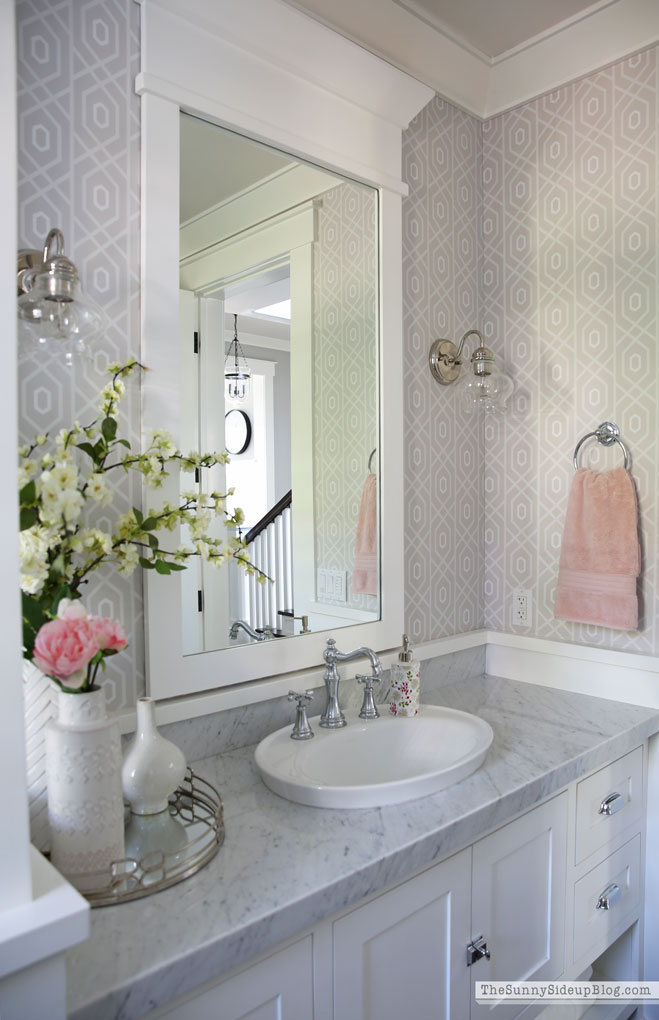 I'm not so sure I'll change much in this space for Fall because I've really enjoyed the pink.  Maybe I can find a cute pink pumpkin to add and call it a day. :)
When do you start decorating for Fall?  I usually start in September after my kids are back in a routine at school but I have a feeling my pumpkin spice candle might come out a little sooner this year.
Air conditioning still on of course. ;)
{POST SOURCES}



xoxo, Erin