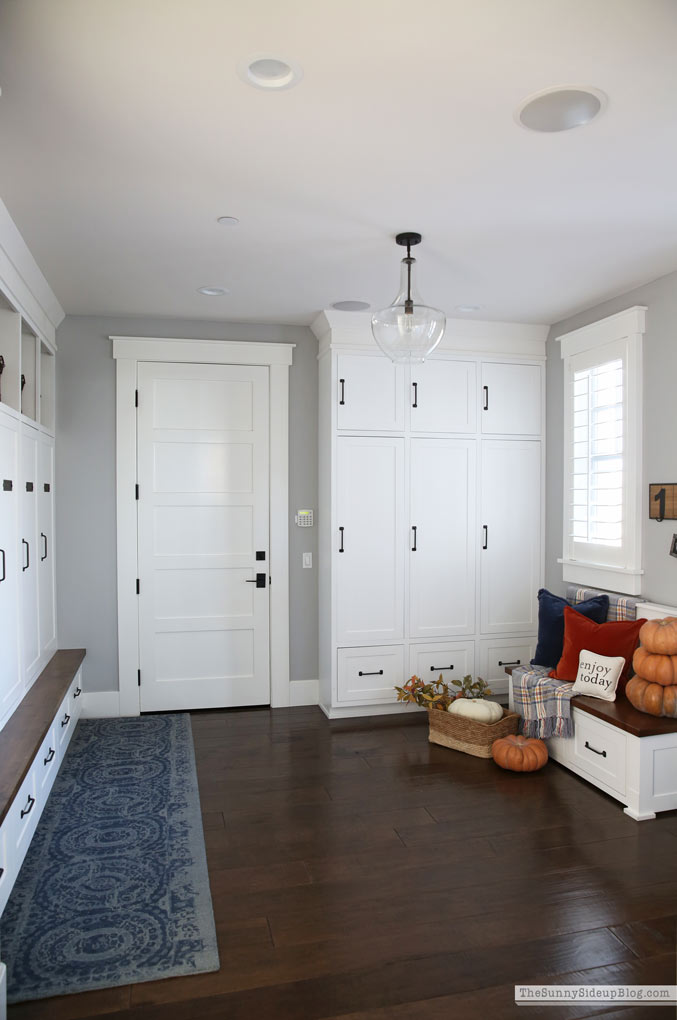 Happy October everyone!  It's official!  The month that kicks off the best time of the year has arrived.  Well.. one of them anyway. :)  We are feeling all sorts of festive around here with pumpkins in every room and our Fall candle burning on repeat.
Our mudroom is especially ready to welcome the season!  The three stacked pumpkins on my bench were actually meant for my porch.  I set them on this bench for a few days while I was rounding up other decor and they made me so happy every time I walked in this room I decided they should stay. :)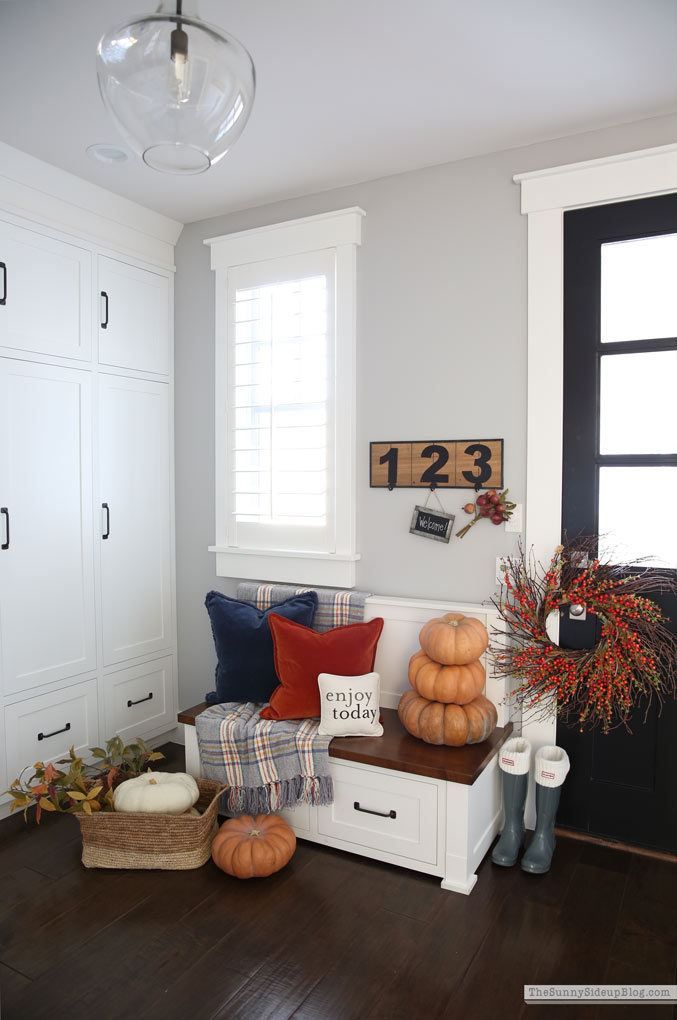 To be honest, it's a little much.  And you know.. you can't sit on the bench or walk through our dutch door.
But who cares about trivial details like that when your mudroom screams FALL every time you walk in?
I certainly don't care about trivial details like that.  Besides, we have two doors in this room.
And my kids can stand for a month.
The pumpkins are taking center stage!
It's October.
So happy about that. :)
{POST SOURCES}
*affiliate links used




xoxo, Erin