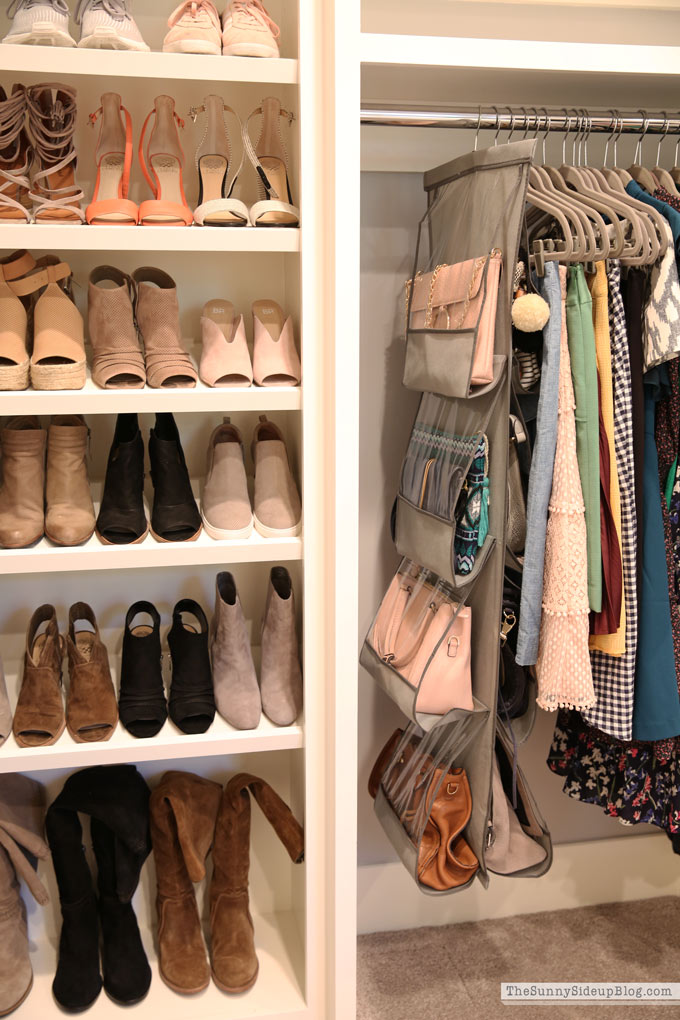 So excited about today's post!  I've partnered with eBay to share some fun home decor items I'm loving right now.  Did you know that 81% of all merchandise sold on eBay is new!?  I have friends who love shopping at eBay on-line and have turned me into a fan quickly.  They literally sell just about anything you could ever need/imagine!  Before I give you a tour of my laundry room I have to share this Hanging Closet Purse Organizer I found!
*affiliate links used
I'm seriously so excited about this.  I have been struggling with how to organize my purses in my closet for a long time and this is perfect!  It holds purses on both sides.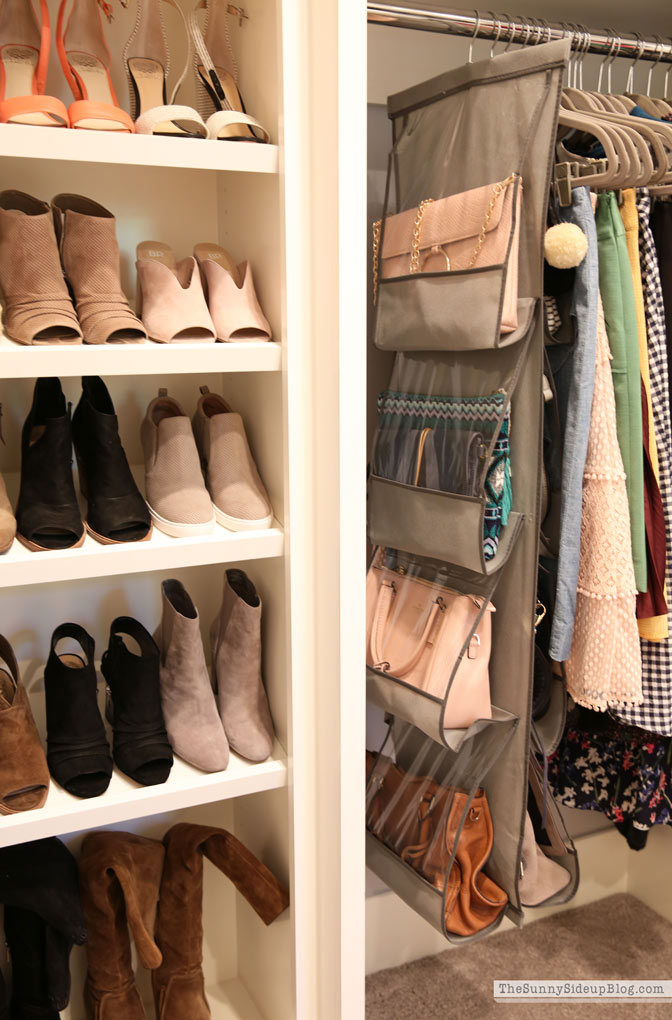 Some slots I was able to put 2 or 3 clutches in.  I'm going to order another one!  Love this solution so much.
Ok.. now moving on to my laundry room!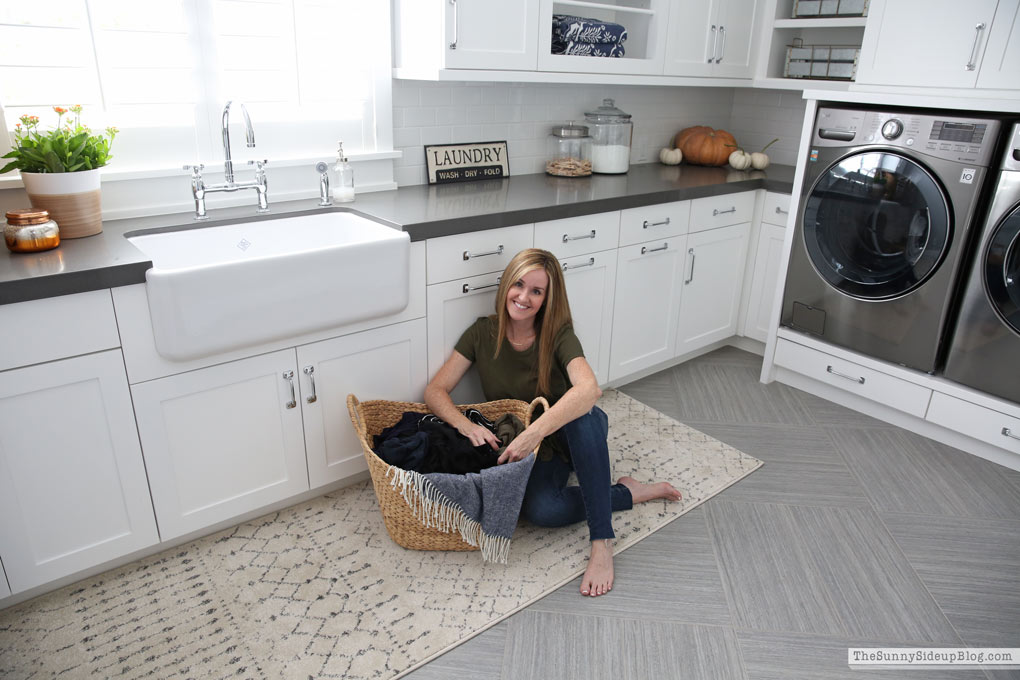 I haven't shared my main floor laundry room since my original post on this space when we moved in over 4 years ago.  Really there hasn't been much to share other than lots of dirty clothes. :)  But a few new finds from eBay completely inspired a little re-fresh of this room for Fall and I'm thrilled with how it turned out!
The first thing I fell hard for is this Geometric Trellis Moroccan Rug.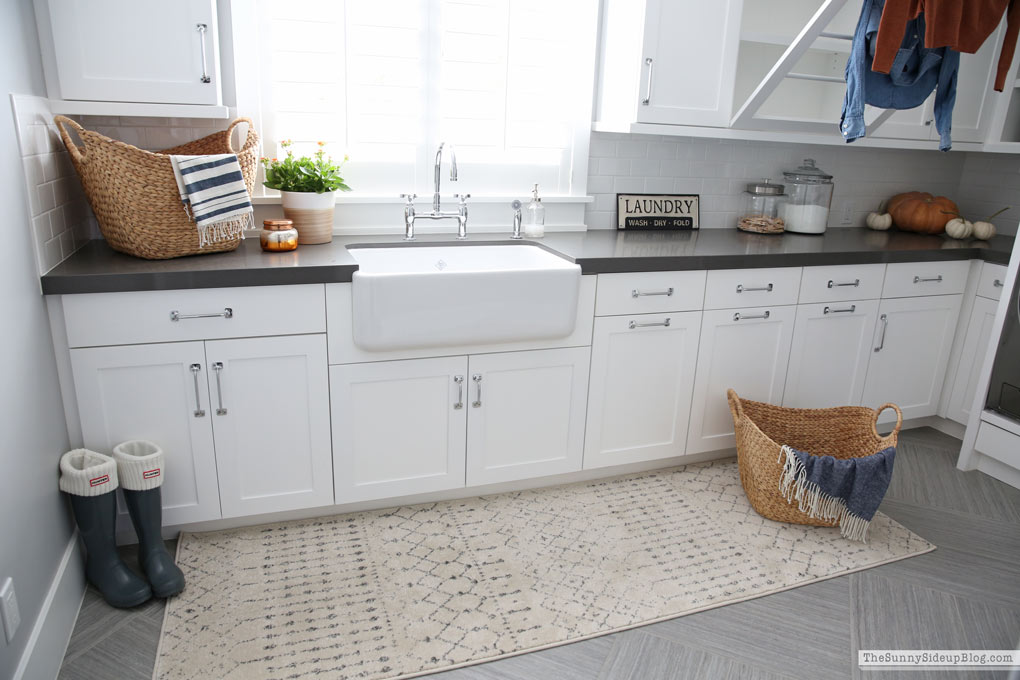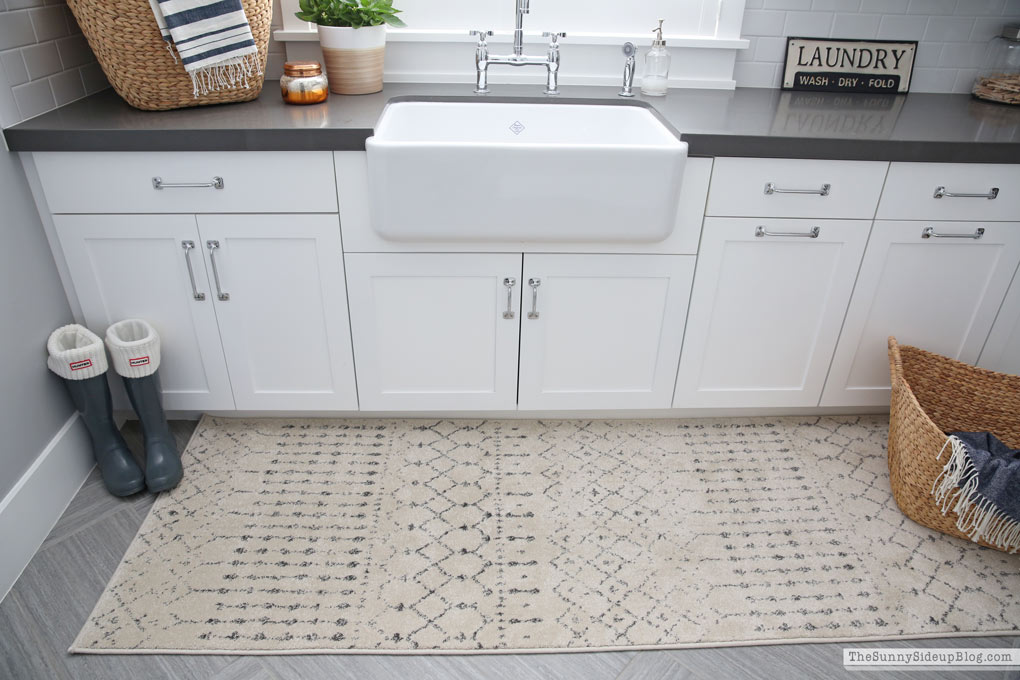 It's so soft and has a rubber back – perfect for kitchen/laundry rooms!  Plus I just LOVE the pattern.
I've actually been folding my clean clothes on it lately.  I usually take them into the family room on the couch or set them on this counter, but ever since I bought this rug I've been planting myself right here to fold. :)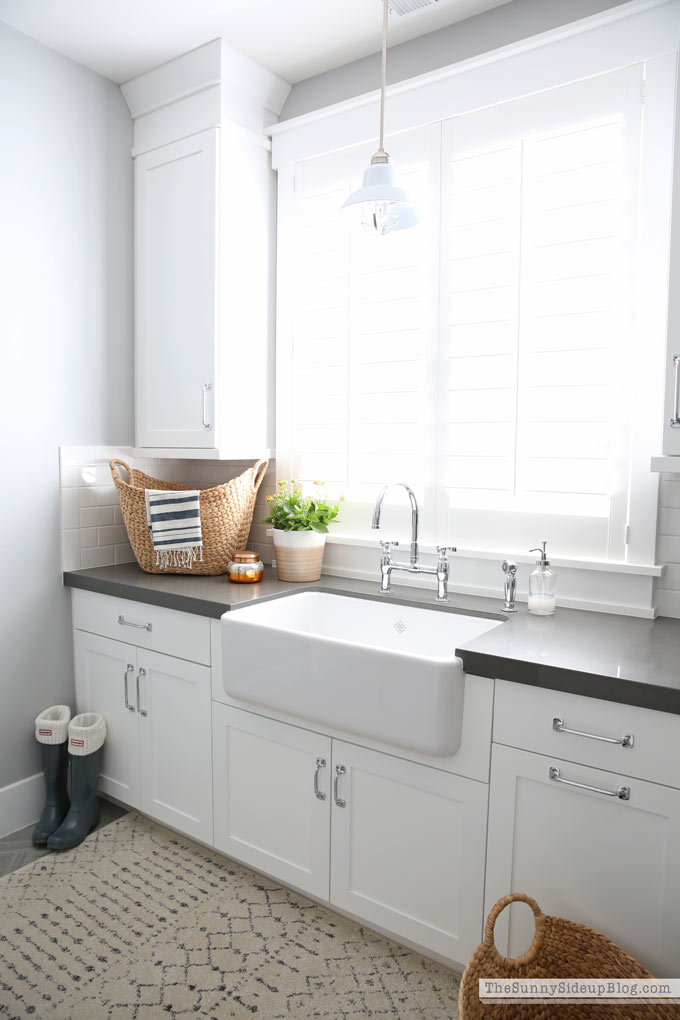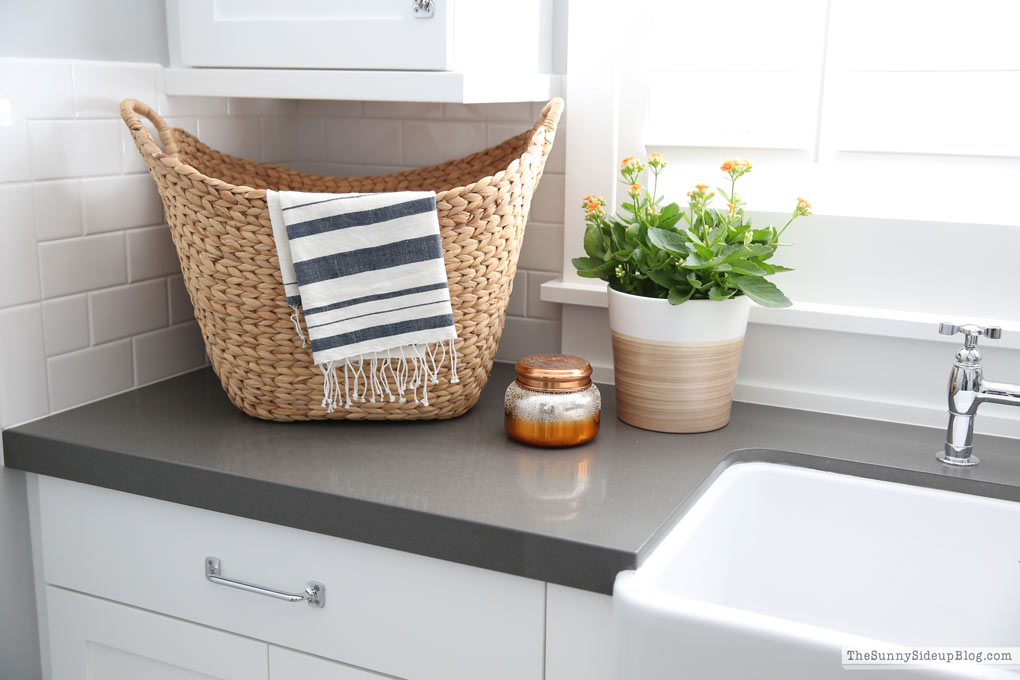 I was also thrilled to find these cute and functional large laundry baskets.  (These are almost identical!)  I love them for decor and also to hold large loads of clothes that need to be folded.  I've honestly used them every day in one way or another since I bought them.  (Also great for cleaning up piles of toys and kids' stuff that needs to be taken upstairs!)
My next eBay find was this Vintage Style Laundry Sign.  (It sold out but I love this similar sign too!).  It's perfect for this space and exactly what I had been looking for.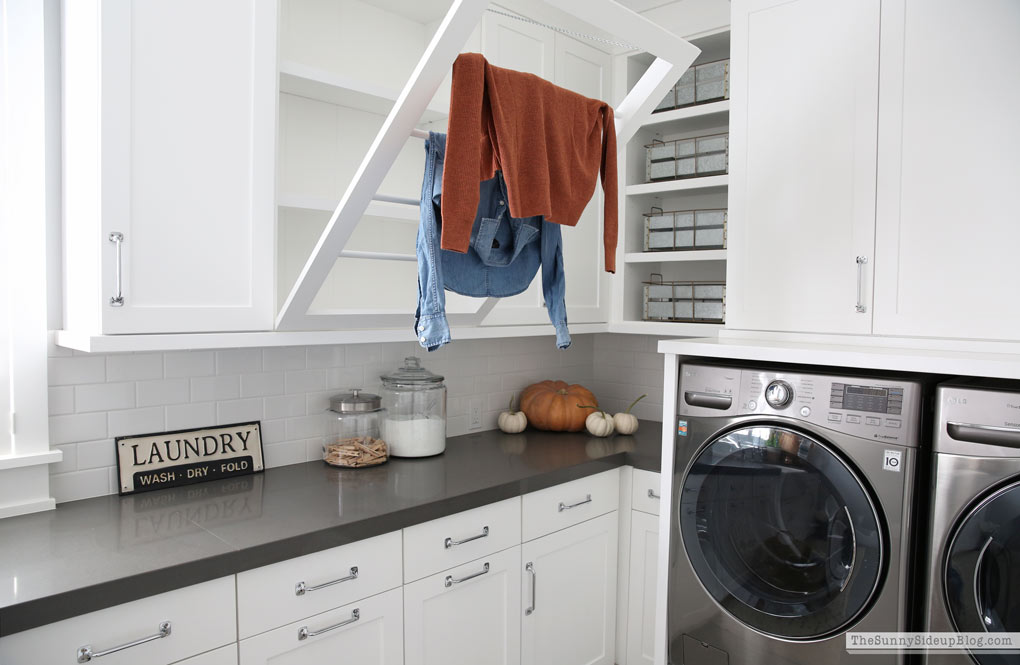 I put some simple jars with laundry soap and clothes pins next to it and added a few pumpkins.  Because pumpkins make everything better this time of year. :)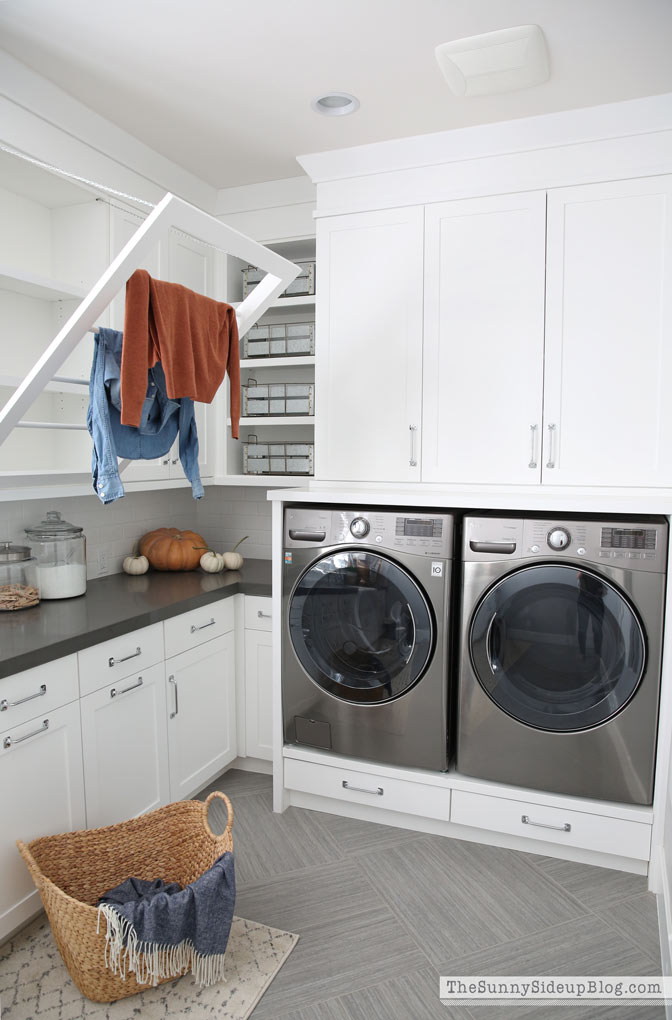 And just like that my laundry room was decorated and felt complete!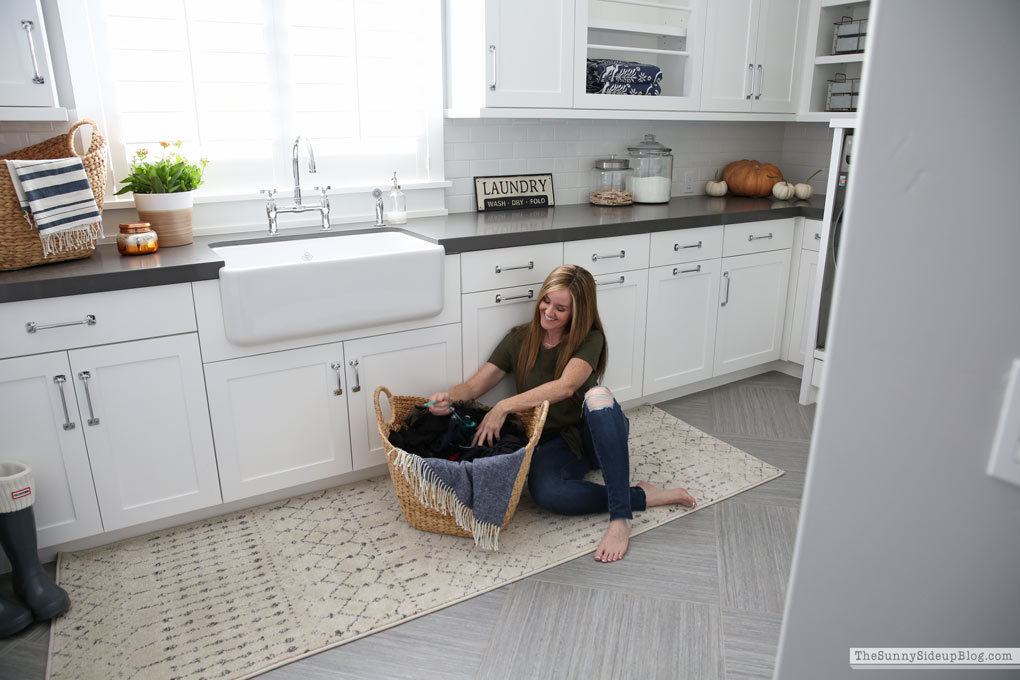 If only my piles of laundry were folded and complete too.  Why is it so much more fun to decorate the laundry room than to actually DO the laundry?
The struggle is real.
But definitely more manageable in a cute space.
:)
*Huge thank you to eBay for sponsoring this post!  It didn't take much to make me a fan.  You had me at the fun LAUNDRY signs!
{POST SOURCES/EBAY FAVORITES}


xoxo, Erin