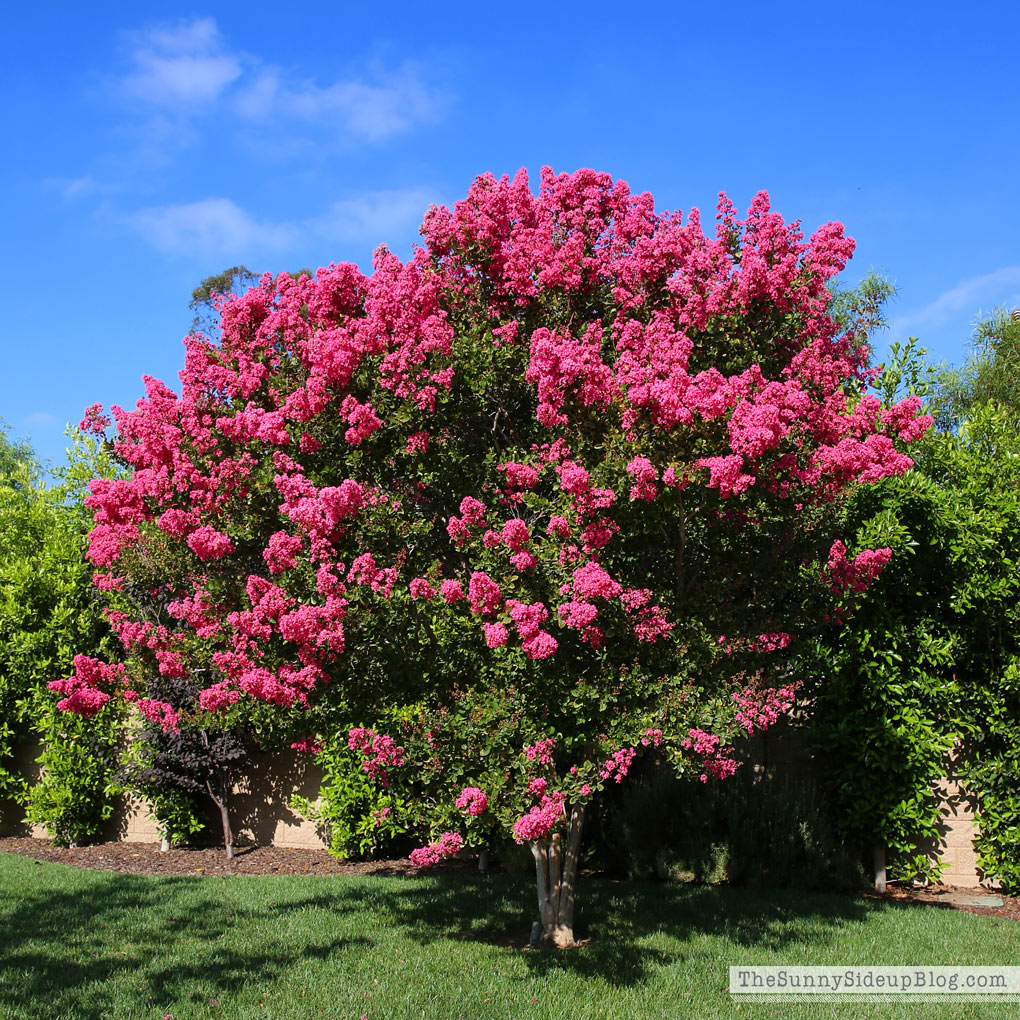 There is something so special about summer.  Green grass, beautiful flowers, sunny skies, slower paced schedules, the sound of kids laughter throughout the house.  I love it all!  I also love that I have more time to have friends over to swim and play and chat and eat in the summer time.  We entertain more during this time of year so I work hard to make sure my house stays clean.  Well.. mostly clean most of the time. :)  I love for my home to be an inviting place where my family and friends can relax and enjoy each other.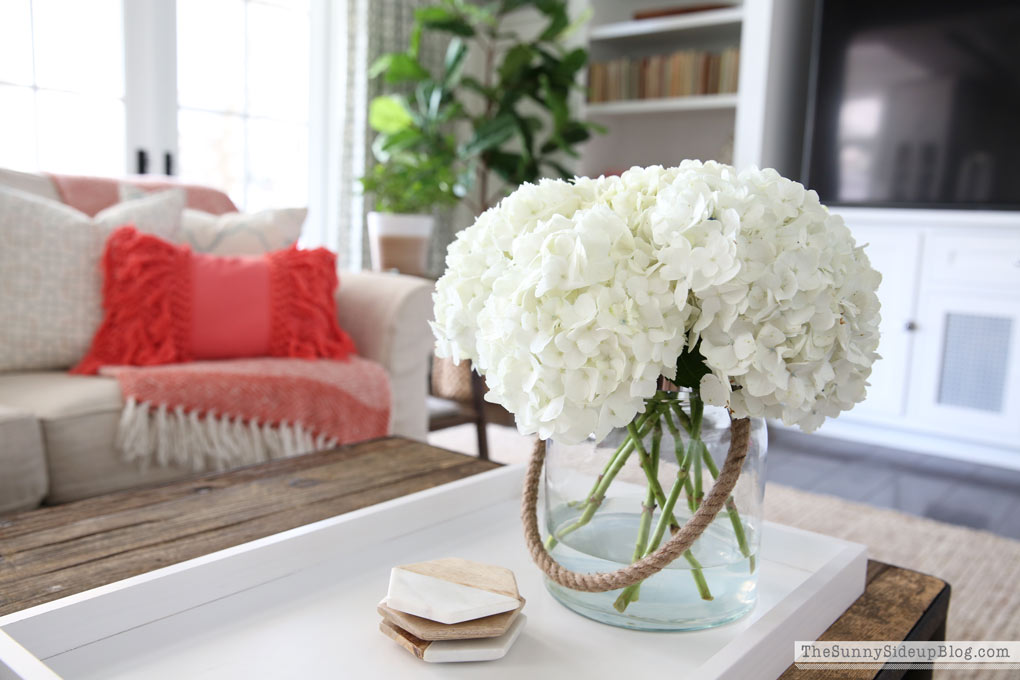 During the summer months I try to keep real flowers on our coffee table and I make sure my kitchen smells fresh and clean.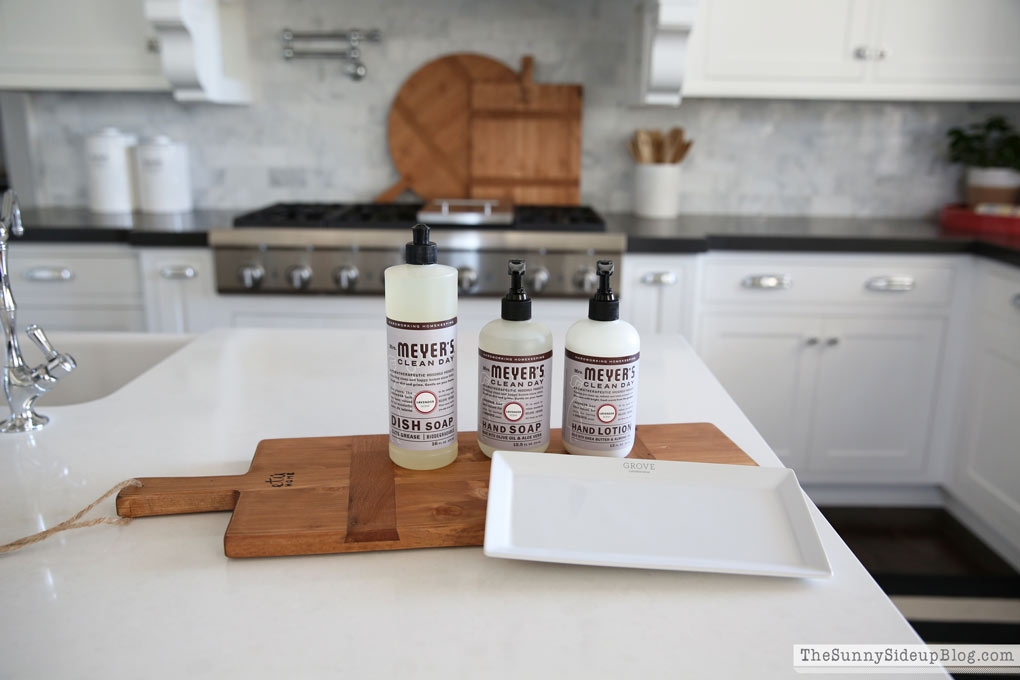 Want to see what has been making my kitchen (and my hands!) smell fresh and clean this summer?  Mrs. Meyer's.  I love Mrs. Meyer's products!  If you've been reading my blog for a while you know this.  You also know that I'm a huge fan of Grove Collaborative.  If you haven't heard of Grove, they are a company that sells all natural eco friendly cleaning supplies and other products.  I love their products.  I love their customer service (honestly the best customer service you'll find).  And I especially love that they deliver exactly what I want/need right to my doorstep.  It truly has been the best thing for our family!  No more Costco runs for toilet paper.  No more spending a fortune at Target because I got distracted in the home decor section of the store instead of buying cleaning supplies.  (Happens more than I'd like to admit!)  Plus I've been able to try out so many fun new products that have become favorite staples at our house.  I get slightly giddy every time a box from Grove arrives on my doorstep. :)  #truestory
Below are some favorite products I love and order often from Grove…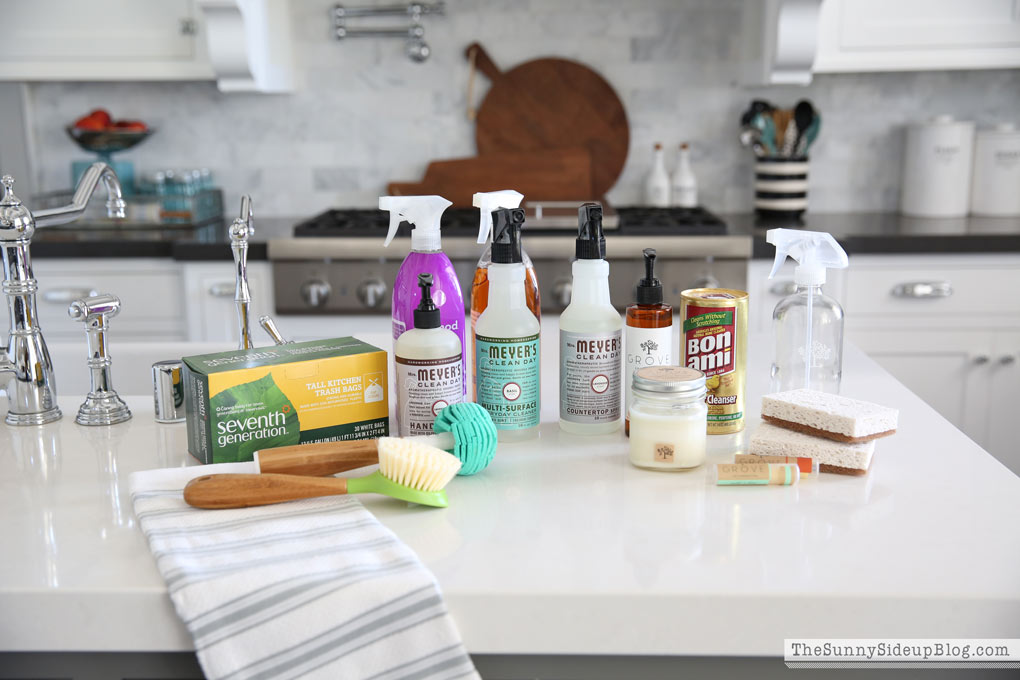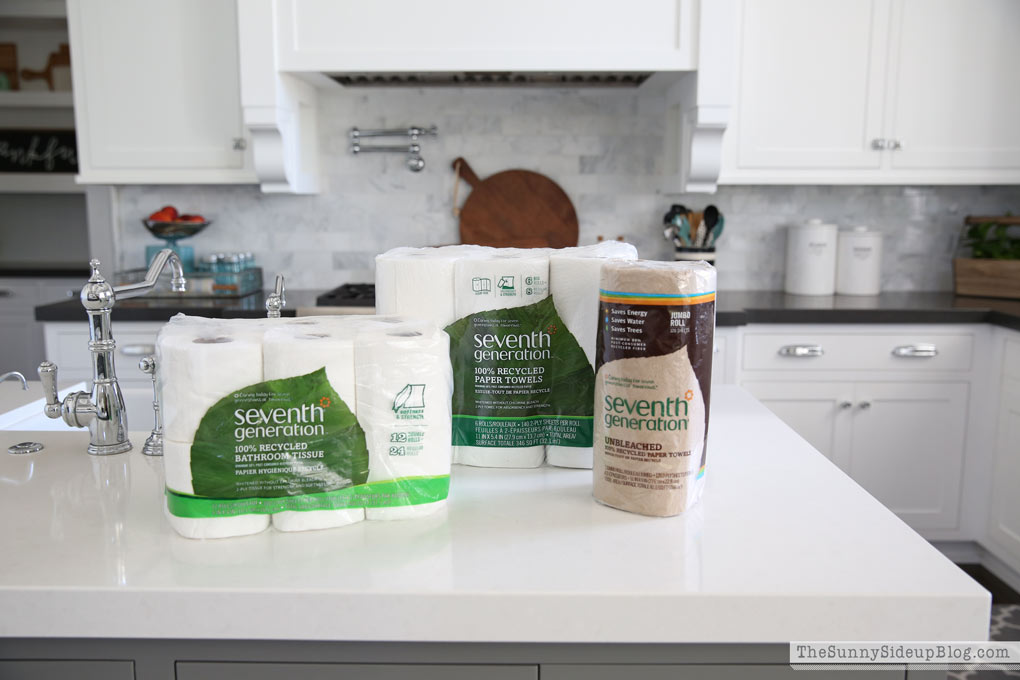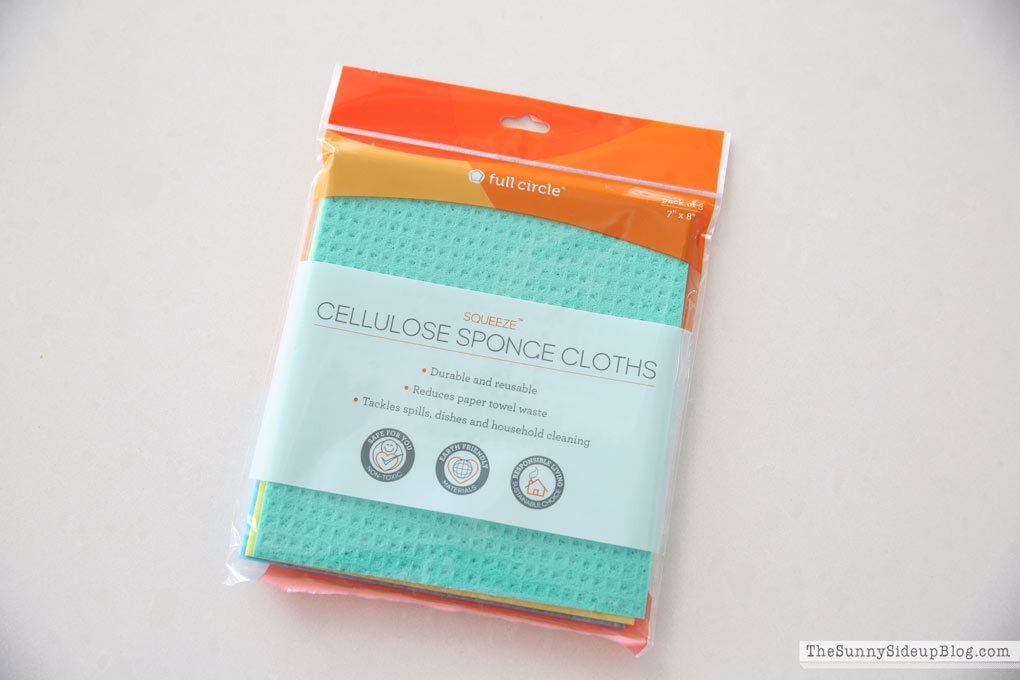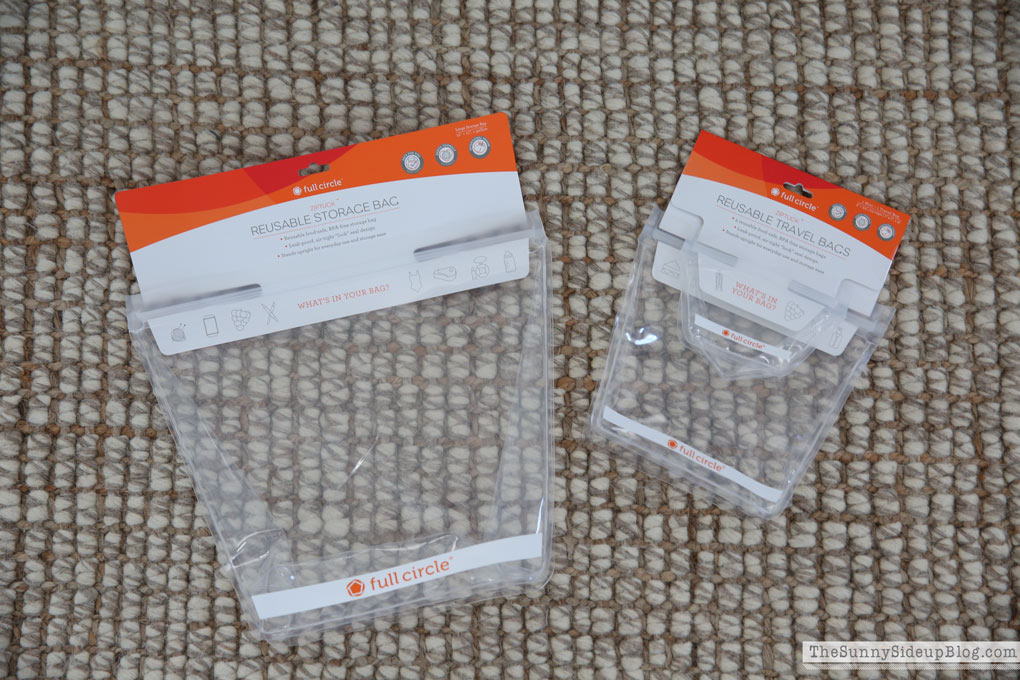 I've also found a few new favorites lately!  Like these great Reusable Storage Bags.  They have been perfect for so many things.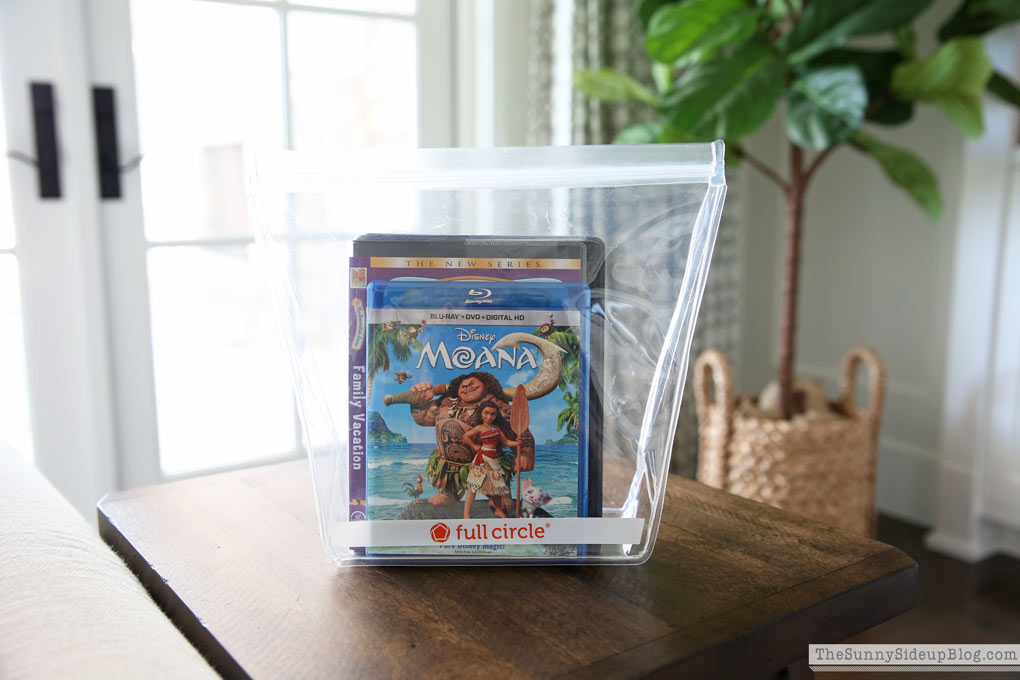 I especially love them when I travel.  I've used them to hold sunscreen, medicine, toiletries, snacks, jewelry.  This last week I've been traveling with my kids and used the large bag to hold their DVD's. :)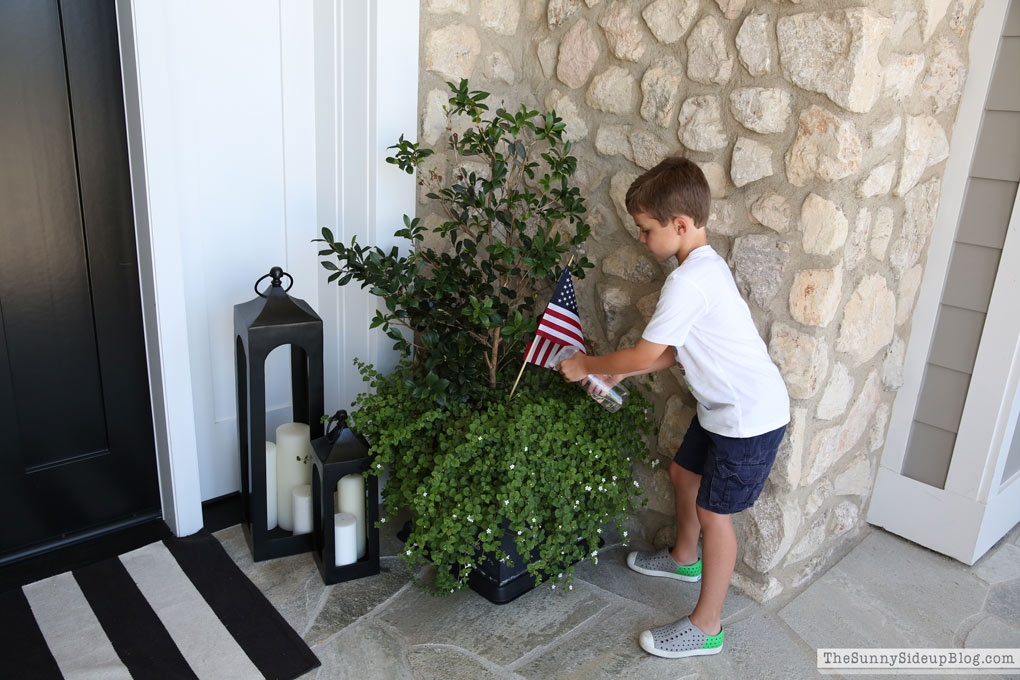 I also love the Grove glass spray bottle.  I have several!  I use them for cleaning and Kole uses them to water the outside plants.  He's a huge fan of Grove too. ;)
When you click over to Grove, you'll be asked a few questions and your cart will auto-fill with $20 of products.  You can keep their suggestions in your cart, or replace them with items you know you love or want to try.  They have such a HUGE selection of amazing, eco-friendly, well priced products.  It's honestly so easy to spend the $20 each month on items we all need and would buy anyway (like toilet paper!).
Grove is offering something special for my readers (YEA!).  Right now when you sign up for Grove and place your first order of $20 you'll get this SUMMER STYLE set for free!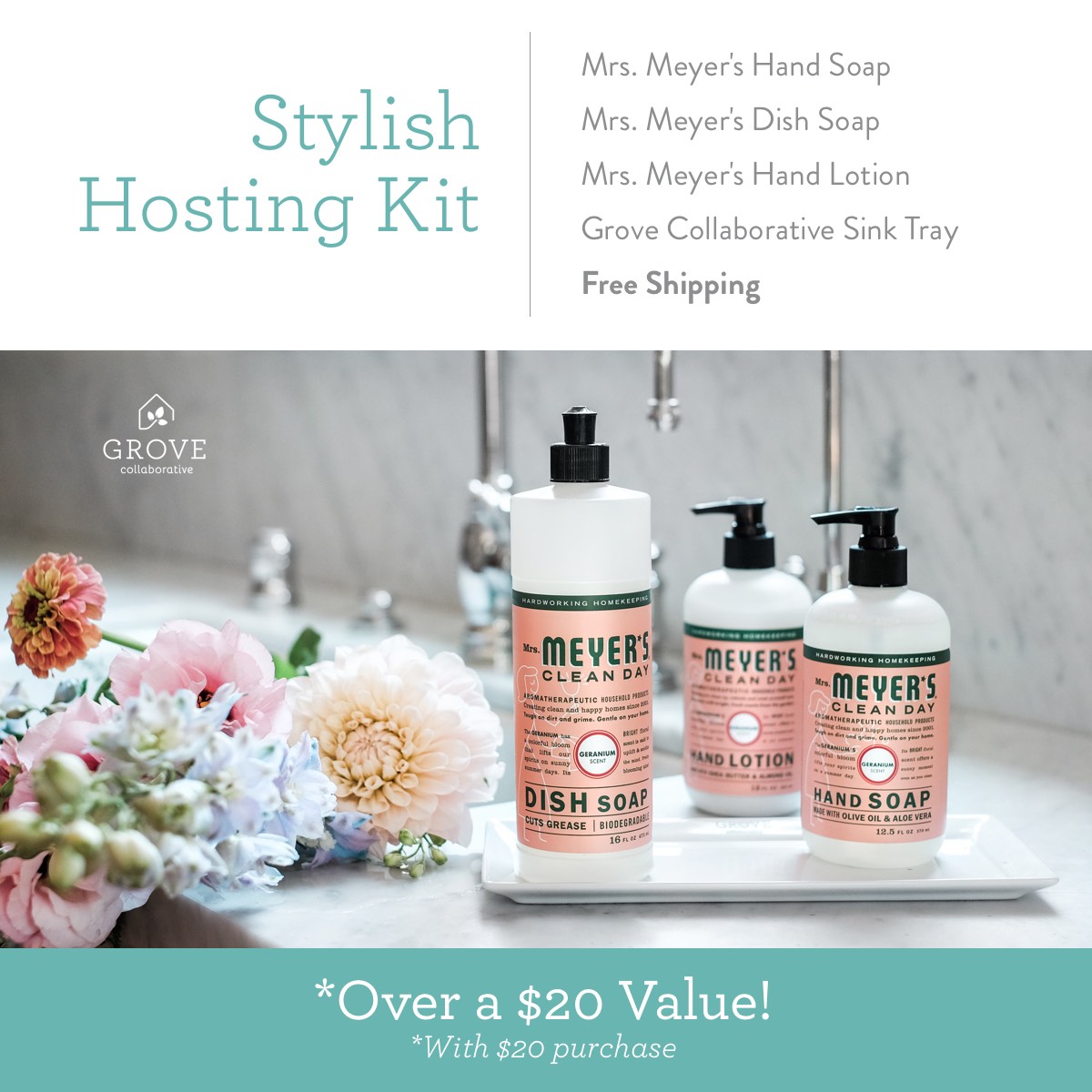 *IF YOU ARE AN EXISTING CUSTOMER YOU CAN REDEEM THE TRAY FOR 25% OFF HERE!
Such an amazing deal.  I love this set!  The dish soap, hand soap and hand lotion come in several different scents.  I like them all but Lavender is my favorite! :)  I'm also so in love with this sink tray!  You can use it to hold your dish soap, hand soap and hand lotion on your counter next to your sink OR you can use it like I do..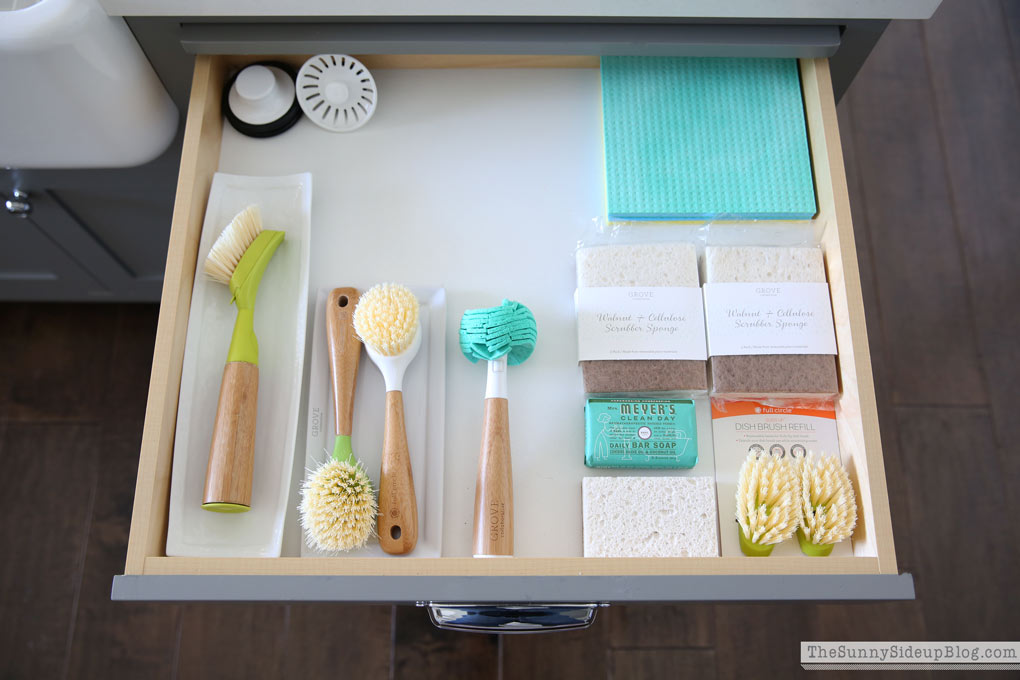 I keep mine in the drawer next to my sink to hold two of my Grove dish brushes – they are forever staples!  I just ordered another sink tray to hold my glass cleaner (another favorite from Grove).   And while I've got my drawer open for you I should also mention that the walnut scrubber sponges are perfect for washing pots and pans and cleaning sinks so be sure to give those a try too. :)
If you decide to become a new member of Grove Collaborative let me know what you think!  I know a lot of you signed up the last time I wrote a post about Grove and have been loving it!  That makes me so happy. :)  Affiliate links are used in this post, but as most of you already know Grove is a company I truly love, use and endorse 100%.  (I wouldn't be writing this post otherwise!)  They are an amazing group of people who sell great, affordable products and have outstanding customer service.  I'm a fan.
I'm also a fan of a clean, organized home that smells amazing in the summer.  Thank you Grove for helping me keep mine that way!  Now if I can just get my three kids on board to do the same..
:)
xoxo, Erin