What a week!  I'm not going to lie, it was rough around here getting back in the swing of things after Christmas break!  Kole started school Tuesday and my girls started school Wednesday and I'd like to say that it has felt good to be back in our routine the past two days, but all I feel right now is.. tired.  The routine is busy and I'm tired.  And we've only been going two days!  Ha!  Re-entry.  Never an easy thing.  Plus I have bronchitis.. did I mention that?  I've been sick. :(  So that's where a lot of the tired is coming from I'm sure.  I hope all of you are adjusting better than I have. ;)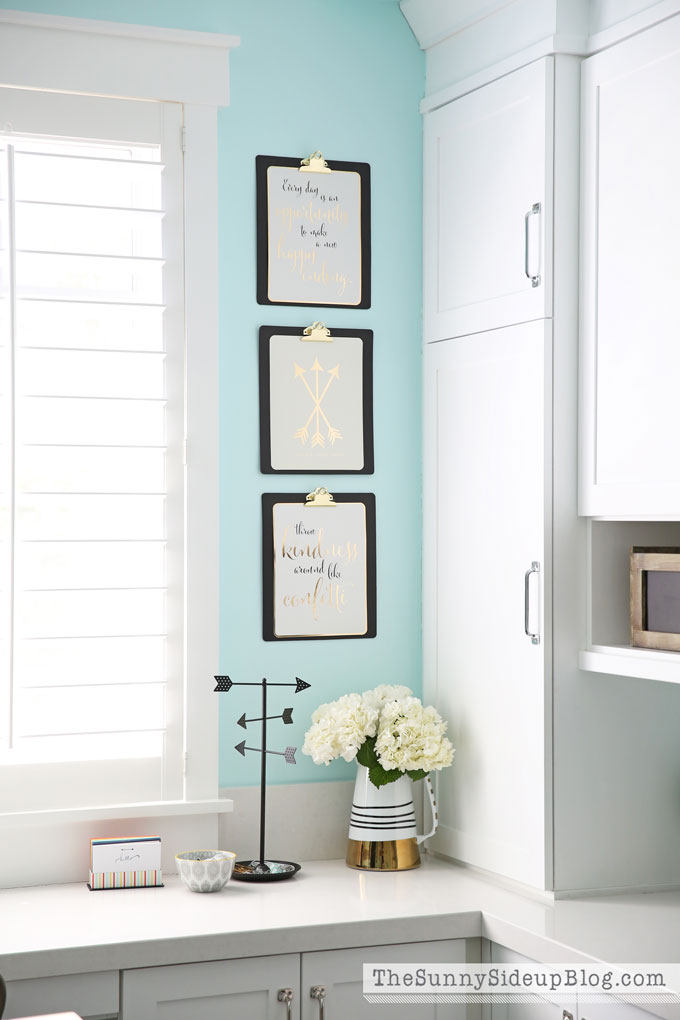 After a quick trip to the doctor this morning to get my second antibiotic (good times) I sat down in my office to do a little blog planning for 2017.  It was the highlight of my day!  It's always so fun to think about a fresh new year ahead, isn't it!?  I have so many fun post ideas and things I'm excited to share with you all!  Last January for the first time I put a reader survey on my blog.  The results I got from that survey were so valuable to me!  Things have really changed over the years when it comes to blogging and people comment on blogs less and less.  I get it!  We are all busy and with so many forms of social media it's often easier to connect that way.  But sometimes it's hard to know what's inside of all of your heads! :)  The survey results last year were so eye opening!  I absolutely LOVED your feedback and it really helped me when I was planning my content for the new year.  So before we get started with lots of fun new posts, I have a favor to ask!  Will you PLEASE take just a few minutes to answer the 8 questions below?  Most of them are multiple choice so this survey shouldn't take long at all!  It is completely anonymous so feel free to share anything with me!
The goal of this survey is to get a general feel of what most of you are enjoying when you come to Sunny Side Up.  I truly value all of you and care what you think so please take a minute to let me know!  As much as I'd love to, I can't please everyone and that is not my goal.  A few weeks ago I got an e-mail from a reader saying she didn't love my recent fashion posts.  The very next e-mail in my inbox was from a reader thanking me for all of my recent fashion posts!  I had to laugh.  That's the way life is, isn't it!?  Just like dinner time at my house.  Unless we're serving pizza, there is no way all three of my kids are going to love what I made.  Always one will and on a good day two will, but all three?  Nope.  Rarely happens. :)  Pleasing everyone is not my goal with blogging because that's impossible.  BUT, just like with dinner, if I can share what I'm excited about and at the same time make most of you happy most of the time, I'll be a happy camper.  :)
I honestly welcome constructive criticism too – it's how I learn and grow as a blogger.  I just ask that when you are expressing your opinions you please keep it kind.  As you all know I'm a sensitive soul. :)  Plus I have two pre-teen daughters so I already have more than enough drama in my life at the moment. ;)
P.S. I know a lot of you have been waiting for posts on my pantry organization and my kids' rooms (you have been so patient with me!).  They are coming soon!  Promise.
Thank you friends!  It means so much to me that you are here.
:)
xoxo, Erin